In the brand-new, steamy music video for the single "Watermelon Sugar," Harry Styles takes us on a trip to the sunny beaches of Malibu to frolic, play and eat lots and lots of fruit.
Surrounded by the beautiful blue ocean as well as women of all colors, shapes, and sizes, one can tell that Harry had an absolute blast filming the video. Looking happy as could be, Harry's smile was a refreshing visual during a time of quarantine and staying at home.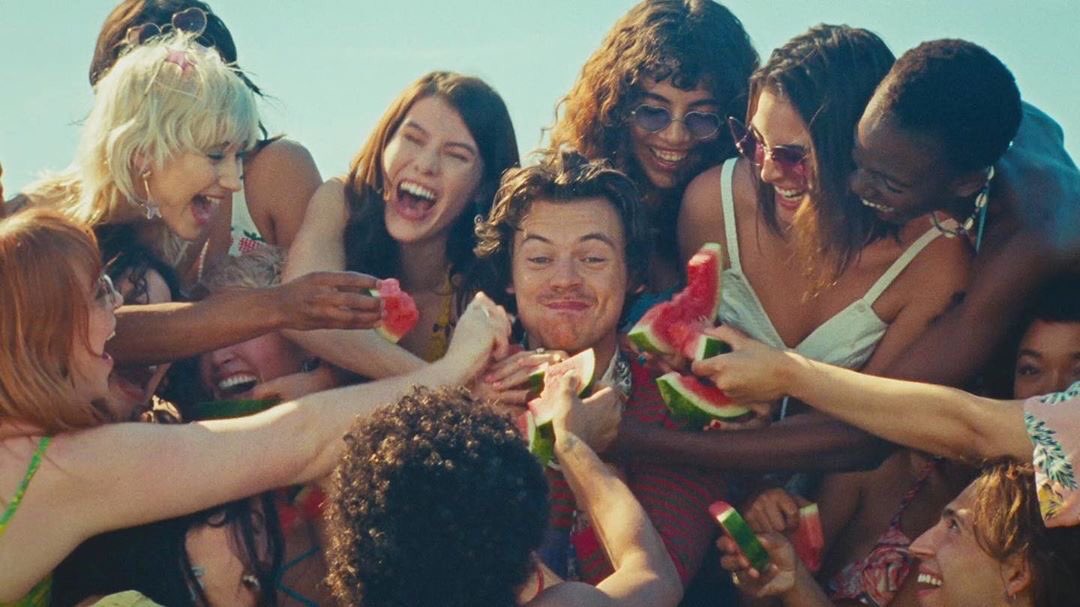 Leading up to the premiere, Harries had a blast putting the pieces together, trying to guess what was coming next as his team did an incredible job of promoting the video in a fun and unique way. Throughout the Fine Line era, Harry has been putting out websites that have a "kindness generator" of sorts. A person can log on to the site and type their name into the generator, and they get a "compliment" with their name at the top.
The compliments sometimes go with whatever single is about to be promoted. For instance, when the website was first launched right before "Lights Up" premiered, the generator told me that I was "a work in progress." This could correlate with the lyrics "Do you know who you are?" from the song.
Harries figured out that the website changes whenever something new is about to happen. Sure enough, right before "Watermelon Sugar" dropped, the website changed from a black and white color scheme to red and green. The compliments changed as well. When I typed in my name into the new generator, it told me that I was like a "hot summer's day."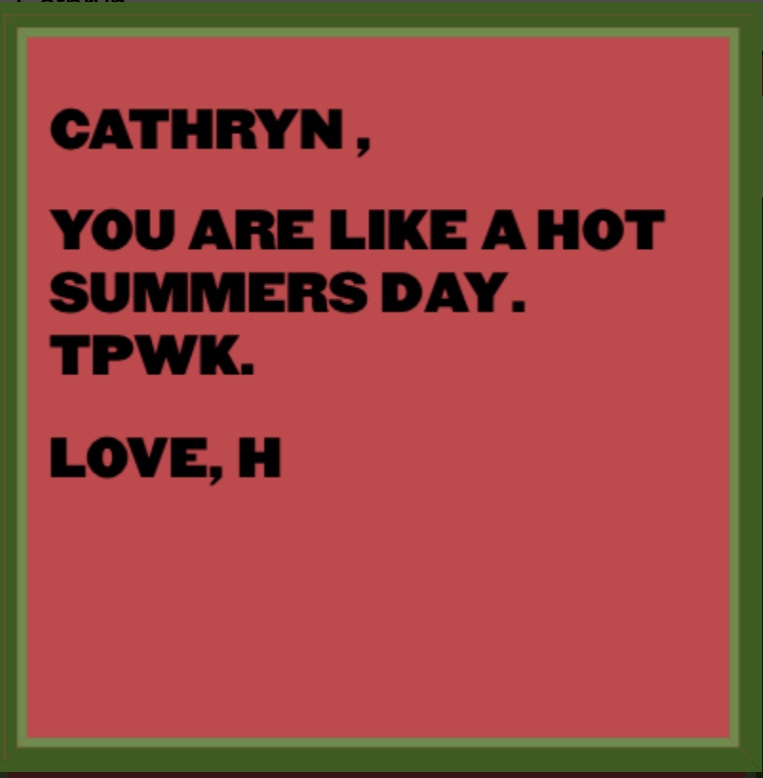 Not only does the kindness generator match what Harry is about perfectly, but it is also a completely unique way to connect with his Harries that is healthy for both him and us. As Harry isn't known for being on social media, he has found another way to not only promote his music but to also show his Harries that he cares. Many Harries took to Twitter to share how much their compliment encouraged them because it was the only nice thing that they had heard about themselves that day.
While "Watermelon Sugar" itself is an incredibly fun tune that is sure to be the song of the summer, the promotion itself was also uplifting and unique. There's a lot to be said about the carefully thought-out details, and it's sure to be a time Harries remember for years to come.
Watch the full music video below.