Harry Styles' Fine Line era has been defined by big pants and poignant songs about having sex and feeling sad.
He's not only opened himself through his poetic lyrics, but he also reinforces these messages of love, heartbreak, and self-reflection through his music videos. Harry takes us through his journey to find himself from the peculiar world of Eroda to the piano room where he literally drowns in his pain and heartache.
Each of the music videos released for Fine Line so far includes a variety of metaphors that represent this album. But the most important element that connects the Fine Line music videos together is water. Harry uses water as the central metaphor to represent his rebirth as an artist and person. So let's dive into each of these videos to understand his message.
---
Lights Up
"Lights Up," the first music video of the Fine Line era, is the most sensual of the three videos Harry's released so far. While the energy is electric and full of sexual tension, there is still an undeniable sense of vulnerability, sadness, and confusion present.
Harry is pulled into a group of people who are constantly touching and moving him around, but he never reaches out to touch them. Instead, we see him sitting in a pool of water, staring at his own reflection as he questions if he really knows who he is.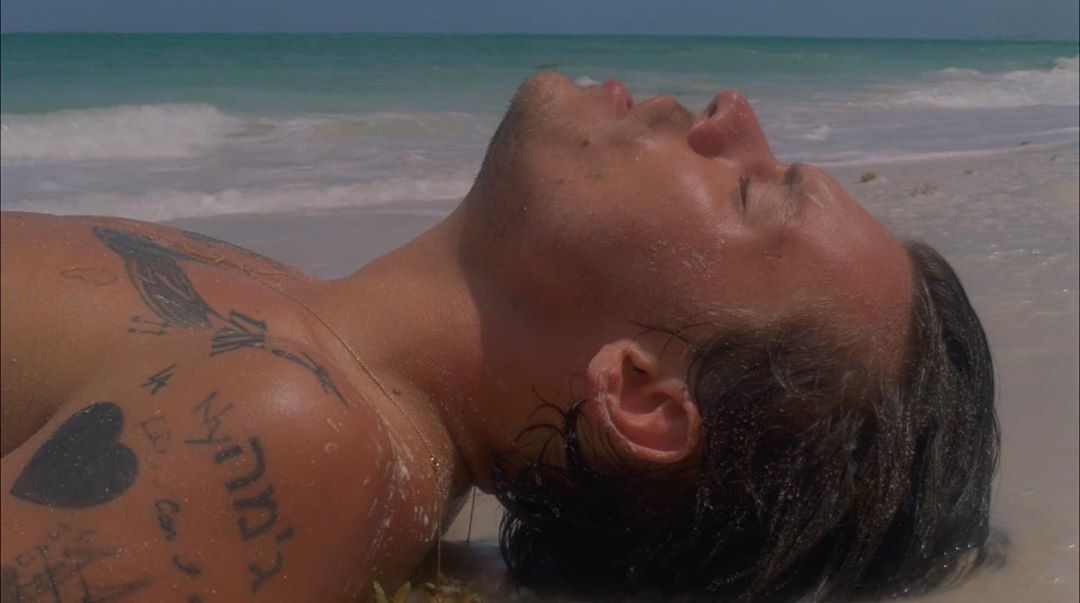 Allowing himself to drown into the sea of people, he is unable to escape the inevitable sadness coursing through him. We see him floating around in light pink water (a direct reference to his first album cover), representing his rebirth as he stares at a reflection of his old self, ready to leave this old self behind.
Harry wants to cleanse himself of the past experiences and emotions holding him back as he teeters at the edge of the unknown. He's ready to leave it all behind, but knows he can't until he finds himself.
---
Falling
In this latest music video, the water symbolism is very literal and direct as we watch Harry drowning in his pain and emotions. In a recent interview, he talks about how water represents birth and how there is nothing more pure and human than the ocean because it makes you feel small. The ocean, like life, represents stability through time, even as it goes through many cycles where the tides can be rough or calm.
In the music video, we watch as water trickles out of the piano slowly, beginning to flow out faster as he plays until he is completely submerged. Harry discusses how "Falling" represents the feeling of being overwhelmed and how easy it is to drown in your emotions, especially when writing a song. While it's a cathartic experience, it can also hurt to relive those memories and emotions in the process.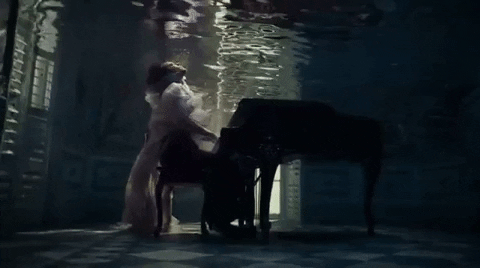 In the video, Harry doesn't try to fight against the water even though he knows he's drowning; he just lets it happen. He couldn't recognize who he became, so he drowned himself to start anew. He allows himself to feel every emotion and accept the pain because you have to let yourself feel everything in order to finally let go and move on.
---
Adore You
In Adore You, we meet the peculiar boy of Eroda who befriends a fish that helps him discover himself and his purpose. In Celtic mythology, a fish represents knowledge, wisdom and prophecy. In the video, the fish is teaching the boy lessons he needs to take him to his destiny. The ocean and the water in this video directly link to the boy's emotional state and the stages of his journey. Before meeting the fish, he was isolated and rejected by the townspeople and turned to the ocean for a solution.
The narrator even describes loneliness as "an ocean full of travelers trying to find their place in the world" and how friendship connects us together to take us where we are meant to be. The fish helps the boy not only find his smile again, but it also gives him the strength and courage to travel out to the ocean to explore the unknown. At the end of the music video, the water and ocean finally represent a sense of stability and willingness to travel into the unknown, using his jars of pain to push him forward instead of holding him back.
Water literally embodies the fine line that Harry describes when he talks about this album and this particular point of his life. It symbolizes the light and darkness that come in waves to challenge and shape us into who we want to become. For Harry, water is an important tool to show he's finally washed himself of his past and is ready to dive headfirst; we can't wait to see the path this ocean (and the fish) will lead him to next.