As 2021 draws to a close, team United By Pop wanted to share a little light on some of the songs, artists and more that brought us some light in another very strange year. If you've stuck with us through 2021, thank you – and for those of you who are new, welcome to the fandom!
ALBUM OF THE YEAR
Verity: As 'unoriginal' as it is – Taylor's 'Red' TV has to be up there, I've totally binged the 10 min version of All Too Well and the vault songs. Olivia Rodrigo's debut album 'Sour' is also another one I can listen to from start to finish with no skips, I can't wait to hear more from her!
Nina: There is only one correct answer and Red (Taylor's Version) is it.

Jackie: 'Sour' is the album I needed as a teenager and got as a 30-year-old. See you on tour in the elderly section, Olivia.
Chelsea: I know this might be an unpopular opinion, but I loved 'Solar Power' from Lorde. I liked it when it came out, but it has really grown on me since! It's much more thoughtful than it gets credit for.
Georgia: For me, '2.0' by JLS is definitely my favourite album of the year! Their comeback was 100% worth the eight year wait and this album just completes it. There are no skips whatsoever!
Sara: You mean 'albums', right? I have 4 albums (+ 1 honorable mention) that defined (and saved) my 2021 and I can't dismiss one or the other: Olivia Rodrigo's 'Sour' (I love feeling feelings!), Yugyeom's 'Point of View: U' (underrated K-R&B release of the year), Taylor Swift's 'Red (Taylor's Version)' (enough said), and NCT 127's 'Sticker' (NCT 127 at their best). Honorable mention: JAY B's 'SOMO:FUME'.
Samantha: Without a doubt, Red (Taylor's Version). I mean, I can't be the only who has continually had the 10 minute version of 'All Too Well' on repeat, right?
SONG THAT SAVED 2021
Verity: I can't just pick one so my top 'on repeat' songs of '21 have been: 'Silk Chiffon' by MUNA and Phoebe Bridgers, 'Meet Me At Out Spot' by The Anxiety & Willow Smith and 'good 4 u' by Olivia Rodrigo. If they're not on your playlists then they should be!
Nina: My holy trinity is 'You' – Regard x Tate McRae x Troye Sivan, 'Deja Vu' – James Arthur and 'The Very First Night' – Taylor Swift.
Chelsea: 'Nothing New' by Taylor Swift and Phoebe Bridgers, and 'breadwinner' by Kacey Musgraves were a couple of my favorites this year!
Georgia: 'Little Bit' by Trinix and Tom Felton was one of my most favourite songs of this year, it is a certified banger. I listen to it almost everyday, no matter what type of mood I'm in.
Sara: '1 step forward, 3 steps back' by Olivia Rodrigo, 'Love On The Floor' by NCT 127, 'Encore' by GOT7, 'Honey' by Def., and 'in December (sad night)' by SUN (feat. Def.).
Stephanie: 'Permission to Dance' by BTS and 'My Universe' by Coldplay ft. BTS definitely saved 2021 for me. Every time they come up I can't help but smile.
Samantha: Maybe I'm a bit biased on this one because I love Coldplay so much but their collab with BTS on 'My Universe' was such a hit this year that I was always jamming out to.
ARTISTS TO WATCH IN 2022
Verity: Wet Leg – 'Chaise Lounge' is blowing up at the moment and any band who sings about buttering a muffin and makes it sound good is a winner. Beren Olivia is going to have a huge year in 2022 too, her latest EP 'Early Hours of the AM' is filled with pure bedroom-pop bangers.
Nina: After falling in love with Maisie Peters' debut album You Signed Up For This, I'm so excited to get to hear the songs on tour next year. I also can't wait for Tate McRae's debut album to *hopefully* arrive in 2022. Nessa Barrett is another new addition to my playlists.
Chelsea: Griff, hands down! She released her debut mixtape 'One Foot in Front of the Other' after being named Rising Star at this year's Brit Awards. 'Black Hole' is one of my most played songs of the year.
Georgia: I think JC Stewart is one to look out for. At the beginning of the year, he released 'Break My Heart' which he wrote with Niall Horan and that is one of my favourite pop tunes of the year. His most recent single 'On My Mind' is also an absolute bop!
Sara: Audrey Nuna, she moves from rap to R&B with fluidity – her rap is slick and when she does R&B her vocals are dreamy. Listen to 'damn right" and 'Space'. JUNNY, Not new to the scene, the R&B singer, songwriter, and composer has gained momentum in 2021 with his music, collaborations, and working as a writer, composer, and producer for artists such as IU, EXO's Baekhyun and KAI, JAY B, and more.
Stephanie: Twice is without a doubt gaining more space outside the K-pop world just like BTS and Blackpink. They are going on a more mature era with their songs and we'll definitely see more of them on westerner charts.
Samantha: I'm constantly singing this artist's praises but I think we should definitely keep an eye out for Sigrid next year. She released new music with 'Burning Bridges' and 'Mirror,' I cannot wait to see what she does next!
BEST BINGE-WORTHY SERIES OF 2021
Verity: Selling Sunset, without a doubt. From the outfits to the houses and drama, I binged that in about 2 days. I also loved the latest season of You, can Joe get any more creepy?!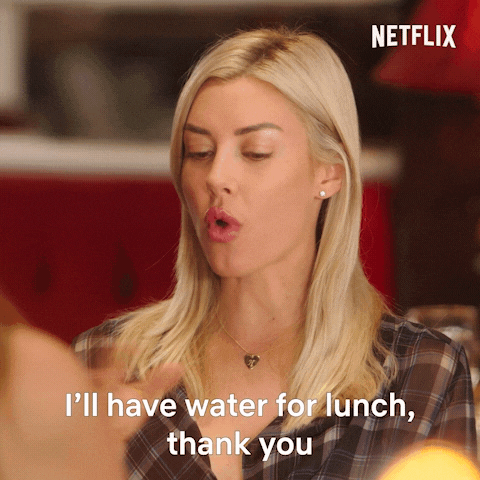 Nina: Atypical, for sure. I'm so sad it was the final season! As far as new series go, Only Murders in the Building exceeded my expectations and I didn't think it was possible to become even more obsessed with Selena Gomez.
Jackie: Just binged 'Yellowjackets' and now in the painful phase of waiting for new episodes each Sunday. 'The Wilds' was my favorite show of 2020, and this is the same plane-crash, teens-in-the-wilderness theme, but with a different twist. Juliette Lewis, Melanie Lynskey, and Christina Ricci are outstanding.
Chelsea: 'Never Have I Ever' is one of the best comedies on Netflix, and the second season came out over the summer. It's Maitreyi Ramakrishnan's first on-screen acting role, and she totally kills it.
Georgia: Either 'You' or 'Emily In Paris'. It usually takes a lot for me to get really into a series but these two had me hooked from the off. I now want to become a marketing executive living in Paris.
Sara: It has to be 'Succession'. Season three ended at the beginning of December and I'm banging on about the last 15 minutes from the last episode. I've watched season one and two in less than a week and this show has everything: it's funny, tense and thrilling.
Stephanie: 'Sex Education' is really worth it. The last season was so good and dealt with so many issues with such sensibility. A great show to binge watch!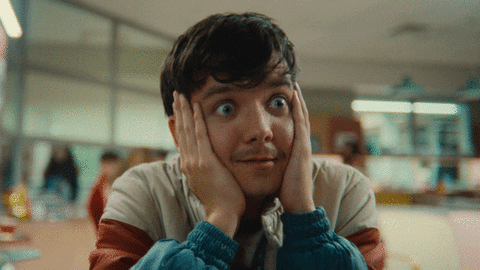 Kate: 'Falcon and the Winter Soldier' was so much fun and totally succeeded in filling the Avengers shaped whole I've had in my heart since watching End Game. I also couldn't not shout out this year's seasons of Ru Paul's Drag Race and The Great British Bake Off, both of which added some much needed lightness to 2021.
Samantha: Ted Lasso! I binged seasons 1 and 2 this year and it had me on such an emotional roller coaster. If you're looking for some heartfelt moments that'll have you laughing but also crying, then I highly recommend this show.
BEST BOOK OF 2021
Verity: After going through a bit of a reading slump in 2021 I absolutely adored Sally Rooney's 'Beautiful World, Where Are You' and Phil Stamper's 'As Far As You'll Take Me'.
Nina: You Deserve Better by Anne-Marie was a refreshingly real, insightful and well-written self-help book from a pop star.
Chelsea: 'Crying in H Mart' by Michelle Zauner, aka the singer from Japanese Breakfast, is such a beautifully written book about grief.
Georgia: I'm definitely late to this but I read 'Women Don't Owe You Pretty' by Florence Given at the beginning of the year and I found it so inspiring and motivating.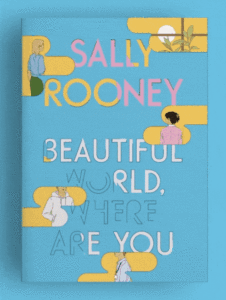 Sara: 'Beautiful World, Where Are You' by Sally Rooney, I was drawn into this book so deeply and I still don't even know the reason why but this is what Sally Rooney's books do to me! I also enjoyed 'The Courage to Be Disliked' by Ichiro Kishimi and Fumitake Koga, it looks like a self help book but it isn't – inspiring and an eye opener.
Kate: It's impossible to choose just one but a few standouts for me would be Amari and the Night Brothers, a superb start to a new middle grade fantasy series by B.B. Alston, 'Within These Wicked Walls' by Lauren Blackwood, a YA fantasy Jane Eyre retelling I've been completely unable to stop thinking about and 'If The Shoe Fits' by Julie Murphy, a super fun Bachelorette inspired rom-com featuring a plus sized main character.
MOST ANTICIPATED MOVIE OF 2022
Verity: Licorice Pizza (technically out in Jan if you're in the UK like me so I'm taking this one), I can't wait to see the entire Haim family in this. Of course, I'm going to mention Don't Worry Darling, for obvious reasons.
Nina: I didn't even know this until a quick google search five minutes ago, but apparently Legally Blonde 3 is happening!
Chelsea: 'Black Panther: Wakanda Forever' if it doesn't get delayed! After the heartbreaking loss of Chadwick Boseman in 2020, I think the movie will have a lot more interest from everyone, not just Marvel fans.
Georgia: Just had a quick Google to see what's coming up and the 'Harry Potter 20th Anniversary Reunion: Return to Hogwarts' is down as a movie? So if that qualifies, then definitely that!
Sara: 'Don't Worry Darling'. Let me just say Florence Pugh and Harry Styles.
Stephanie: I'll have to go with 'Don't Worry Darling' because I can't wait to see Harry on the big screen again.
Kate: I'm already counting down the days until Spider-Man: Across the Spider-Verse (Part One) is released.
Samantha: Literally any MCU film that'll be released next year. I cannot wait to see my fave characters back on the big screen and where they continue to take this mind-bending new phase!
---
Have we missed any from your lists? Let us know and have a chat with us over on our socials, you can find us on @unitedbypop