When I was 14, I spent hours upon hours scrolling through the One Direction tattoo hashtag. Fast forward to 8 years later; I still haven't decided what I wanted. But, with quarantine still going on, it gives me some good time to think about what to get when this is all over.
Matching tattoos
I have been obsessed with this one for a long time. How fun would it be if you gathered up your fellow One Direction stan friends, and everyone got their favourite songs tattooed? Hold on, I think I'm going to call my friends right now. I'm gonna claim Where Do Broken Hearts Go as mine.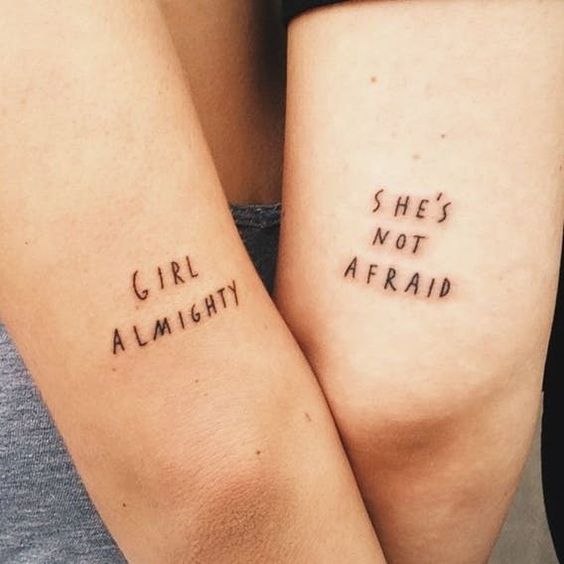 Don't Forget Where You Belong
Honestly, this tattoo is absolutely magical. If you are looking for that extra something, this is definitely it. The universe spilling out of the suitcase and the iconic One Direction lyric underneath it give it that extra dimension.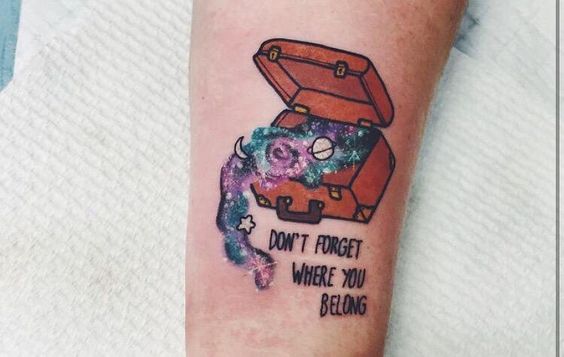 Home
This remains one of the best One Direction songs to date. For me, it really describes the way I feel about being in the One Direction fandom; it feels like Home. It's only tattoo number #3 and I feel like I will have no space left on my body, and my whole body will just be a huge tattoo tribute to the boys.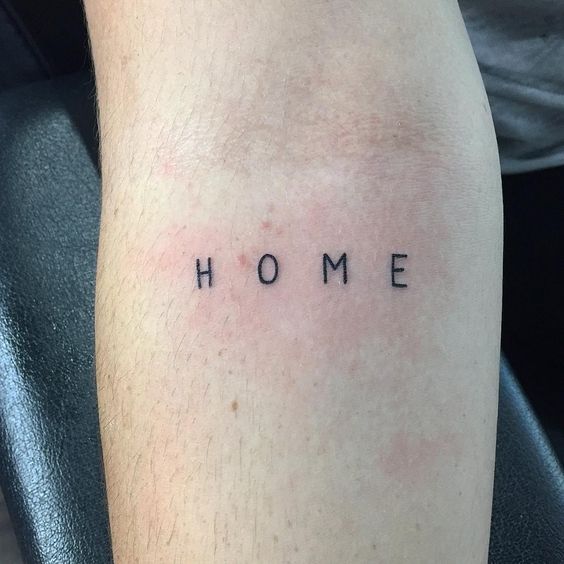 Sign Of The Times
Harry's most powerful song to date, you can not convince me otherwise. The way that the whole stadium held each others' hands, cried into each others' arms when Harry sang it, it will forever hold a dear place in my heart. Therefore, this tattoo is the ultimate and perfect way to symbolize that love.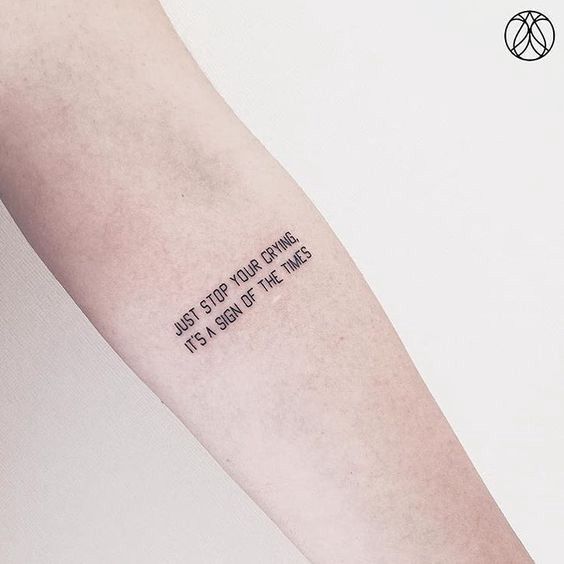 18
One Direction helped me with wiping away my insecurities within 0.01 seconds. I used to close my eyes and pretend that they sang this song to me. I found this tattoo a few years ago, but it is still in my top #3 favourite fan tattoos of all time.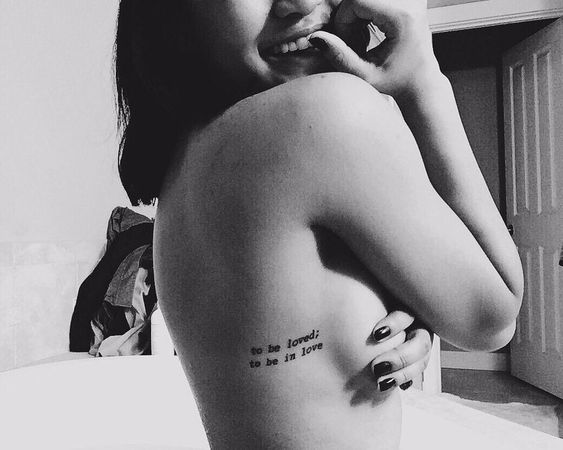 Niall
Anything in anyone's handwriting seems so special to me. I know it is hard to meet someone and to get them to write it down, so here is my pro tip: Look if they have ever written the words you are looking for down in a magazine, or in Niall's case: in his handwritten newsletters. It adds such a personal touch to your tattoo, and it's unique too!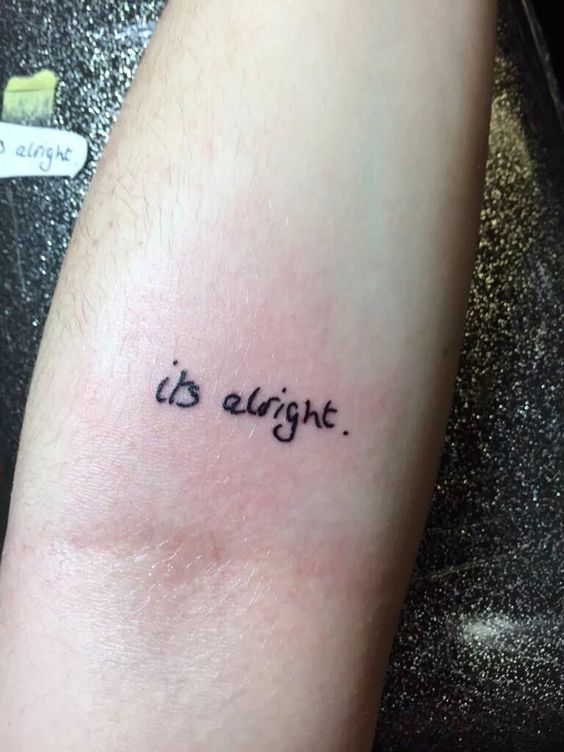 Louis
A song that is surely special in everyone's hearts that loves Louis (even a little!). Just Hold On is a powerful song that has helped a lot of people through really tough times, and it is still the song that goes the hardest when Louis performs it. Definitely something I will have to decide a place for on my body!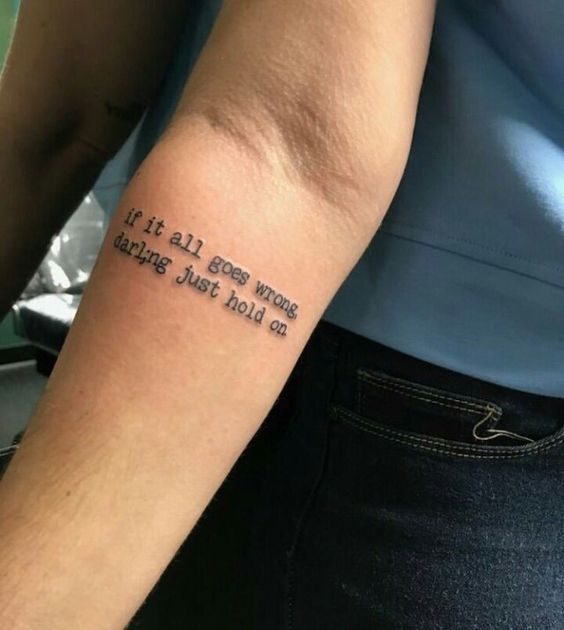 Honestly, I am jealous of all these tattoos. One thing I am sure about is that as soon as tours begin again, I will be in a tattoo parlour. I cannot wait!
Do you have a One Direction-inspired tattoo? We want to see! @unitedbypop