As fans, we wish we could get new content and music from our favorite artists as often as possible. Sometimes, this leads to us getting our hopes up unnecessarily. BUT, my fellow Louies, this time we are not clowning — Louis Tomlinson is cooking LT2 and we can't wait to be served the tastiest, finest, fullest meal ever! Confirmed by our Tommo himself!
Louis had already come online a few days prior to acknowledge all the amazing goals his fans achieved with Project Defenceless and let us know we blow his "f###ing mind" (definitely mutual, Lou!)
The awesome initiative has seen the beautiful track from Tomlinson's debut album Walls — which just celebrated its one-year anniversary — hit No. 1 on the iTunes Top Songs Chart in 30+ countries (charting in 50+), hit No. 13 on the global Spotify Viral 50 chart, and get radio play all over the world despite it not even being a single. It's also been Louis' first non-single to hit No. 1 on the Worldwide iTunes Song Chart without any kind of official promo other than Louies, which is huge!
#1 on the worldwide iTunes chart and it's an album track, crazy! Never have enough words to thank you all for everything you do!

— Louis Tomlinson (@Louis_Tomlinson) February 6, 2021
BOOM! You guys are relentless. Thank you for all your hard work! https://t.co/Nr6INBP1Vm

— Louis Tomlinson (@Louis_Tomlinson) February 7, 2021
And if we trended "BOOM" worldwide 28 seconds after this tweet, it's not anyone's business. Louis invented it anyway.
A few days after that, he logged in again to check in on us as usual. Raise your hand if, since the pandemic started, Louis has checked in on you more than people who are part of your everyday life 🙌🙌🙌 . He sent us all into a frenzy by mentioning his next record.
When a fan asked him how he was doing, he replied, "Really good thank you! Motivated." He promised new merch will be out "soon" (and I know we, as Louies, have a bit of a conflicted relationship with this term, but we also trust him, don't we?).
Tomlinson also said that the tracks off Walls that will form the best bridge to his next album are 'Walls', 'Only The Brave', 'Kill My Mind', and 'Copy of a Copy of a Copy'. (I know that last one isn't even on Walls, but to be honest, the question itself asked for one song only so…!)
I can't put into words how much a full indie/rock/Britpop album filled with Louis' angelic voice, the only voice that can do justice to his incredible songwriting, would mean to me.
Speaking of 'COACOAC', some brave soul asked him again if we will ever get a studio version, and he decided to tease us by saying, "Still in two minds. Maybe one day." Can today be that day yet? We need it!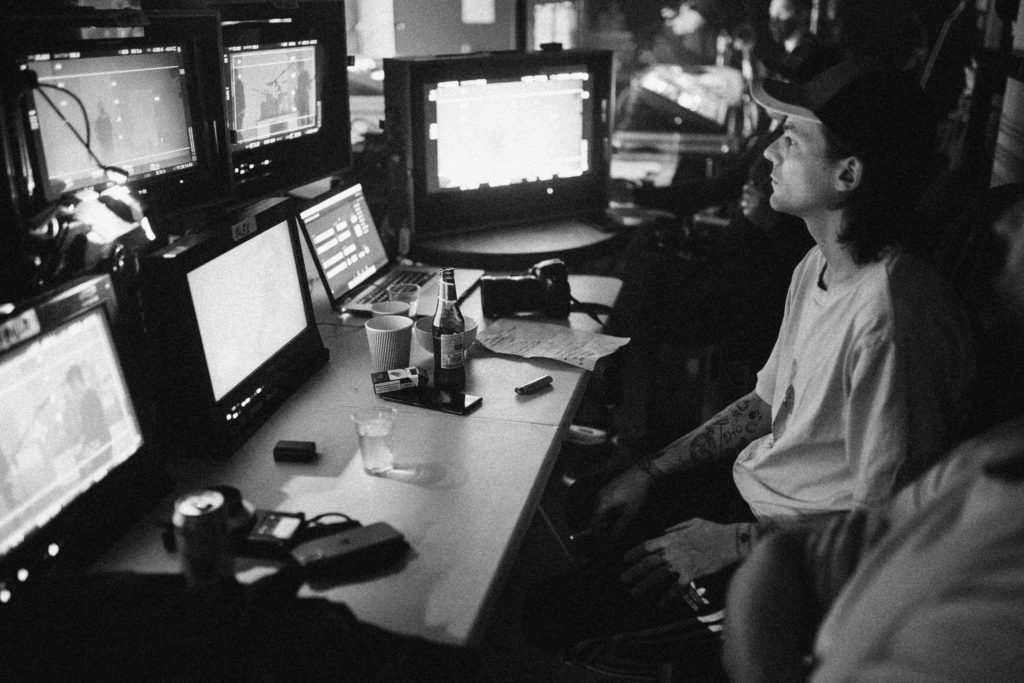 Of course, before leaving, he couldn't miss the chance to thank ONCE MORE his Louies for all their support and effort to promote 'Defenceless'.
Just want to acknowledge everyone who has helped with Defenceless. These moments make me immensely proud and reinforces with your support we're unstoppable.

— Louis Tomlinson (@Louis_Tomlinson) February 15, 2021
And, again, if we trended "WE'RE UNSTOPPABLE" worldwide right away, that's not anyone's business — because how were we not supposed to when Louis really told us WE make HIM "immensely proud" and that as a team (a family even) "we're unstoppable"??? Louies really have the best relationship with their fave one could ever hope for, and I never get tired of emphasising how lucky we are, how precious he is, how unique our connection is.
Louis is always the one thanking us over and over again, but we are the ones who will NEVER be able to thank him enough!
I've been doing a lot of thinking about my next record. It's going to be special!

— Louis Tomlinson (@Louis_Tomlinson) February 15, 2021
No concrete plans because I don't need that pressure while I'm writing. I'm sure I will have something out this year but unlikely that will be the album. Who knows though!

— Louis Tomlinson (@Louis_Tomlinson) February 15, 2021
We don't know yet when Louis Tomlinson is gonna release LT2, but we already know it's gonna be our favorite album – together with Walls – and that, as he said himself, it's going to be special.
Everything about Louis or involving him and his talent, in particular, is always special, so there's no doubt that his next record is going to be as well. We can't wait for him to prove us right! But, of course, he can take all the time his perfectionist self needs; we will be right there whenever the moment comes, no pressure.
Meanwhile, don't forget to stream Walls to get ready for when new music from Louis is going to bless us and save our 2021! Exactly like he saved our 2020.
And man, do we need it more than we need air!