2021 started just 11 days ago but Louies are already back at it again. I could tell you I'm surprised, but I don't like lying. Once again, they we are dominating Twitter trends to celebrate the comeback of the "This is Louis Tomlinson" playlist on Spotify.
One of Spotify's best original features, the "This Is" playlists deliver "on a major promise of the streaming revolution – the canonization and preservation of great artists' repertoires for future generations to discover and appreciate, giving us curated lists of the greatest songs from the greatest artists."
It's of course a quick way to let someone's music reach a bigger audience and boost the number of monthly listeners by gaining new ones, which is always all well and good. At the beginning of the year (after Walls' release), Spotify launched the playlist — but after a while, it disappeared. Fans obviously tried to understand what happened and how to get it back, but it's been radio silence.
Until today.
On Monday, January 11, the official Spotify Twitter account announced they fixed whatever had to be fixed and that the playlist is finally available again!
https://twitter.com/Spotify/status/1348660948312207364
And Louies, as usual, welcomed the news with the calm and quietness that characterize them… that is, by trending worldwide #ThisIsLouisTomlinson and LOUIS TOMLINSON WORLD DOMINATION (because it's always good to reiterate important concepts).
https://twitter.com/TeamLouisNews/status/1348706249928564739
We also found out that Barbie is a Louie, but are we actually surprised? I mean, we've always known she is superior…you don't become the undisputed Queen of the doll world if you don't have taste.
https://twitter.com/Barbie/status/1348714972076011527
To be honest, Monday was already a good day since it was the first anniversary of the day Louis found the most iconic way to reveal the tracklist for his amazing debut album Walls: having it painted on a mural (and mostly, having us all watch the aforementioned paint dry for eight hours, as we should).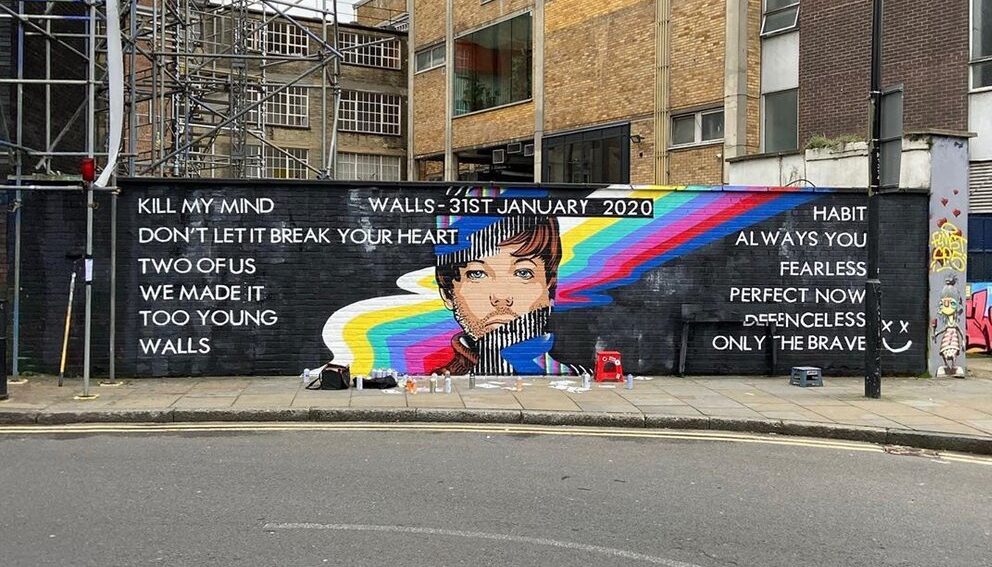 Honorable mention to the best moment of that whole day, if you know you know!
An iconic moment in history

— Team Louis News (@TeamLouisNews) January 11, 2021
Monday also marked exactly six months since Louis announced he left Syco. Now, some people might call that a coincidence, but l don't believe in coincidences.
Speaking of, as some update account pointed out a few weeks ago, these kinds of playlists are usually toggled on or off based on label/team preference. So, does this mean we might get some label announcement soon (🤡) or was it Louis' management team that took action?
Just as a general point of info, while Spotify is shown as creator of "This is …." lists, those are toggled on or off based on label/team preference. Unfortunately we don't know exactly who is the lead label for Louis right now, so that leaves us with @LTHQOfficial only to ask.

— Walls x LT Promo (Info + Action) (@LTxPromo) November 17, 2020
Whatever the reason behind this is, we can only be happy and support our talented king. So, let's keep on streaming, liking/following, and sharing the playlist with our friends and relatives!
This is Louis Tomlinson, and as many people as possible deserve to be blessed by him and his wonderful art!
I love you so much, @Louis_Tomlinson. pic.twitter.com/WuZSSp2o8z

— MTV (@MTV) January 11, 2021