Common knowledge within the K-Pop community is how often groups and artists come out with music, often producing two mini-albums or a full album each year, decked out with comeback trailers, photoshoots, and albums that rival works of art in their design and contents. With many groups such as TXT and Monsta X on the verge of a comeback this month, blinks (BLACKPINK) fans, were delighted to hear that after what seemed like an eternity, BLACKPINK were returning with an album! Scheduled for this June, the announcement is sure to brighten even the darkest of quarantines.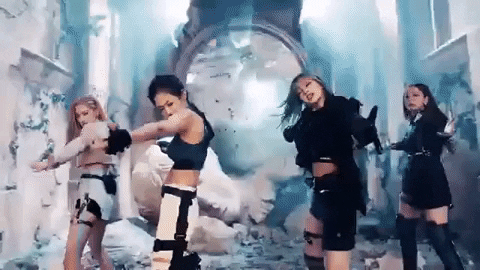 After announcing a song with Lady GaGa, rumours were already in circulation of the girls' comeback, whilst some fans had already accepted the inevitability of the member Jisoo, Jennie, Rosé and Lisa focusing more on being public personalities than pop stars. Yet, surprising us all, BLACKPINK have announced a full album, working with international artists, ready to redefine K-pop with their more 'dangerous' music, and their 'hot' new performances, bringing something new and exciting to the stage.
Known in the past for their amazing hits 'Kill This Love', 'DDU-DU DDU-DU' and 'As If It's Your Last', it will be extremely exciting to see what is next for the four girls. Can we expect any solo songs? Who will the collaborations be with? We will have to wait until June to find out, but after over a year, we just about think we can make it!