It's hard to believe that it has been over a year since the Jonas Brothers reunited and released their comeback single with the following album 'Happiness Begins', and let's not forget the iconic same-named 92 date tour. This week marks a year since the three brothers embarked on their comeback world tour so we take the grand opportunity to look back at the ten best moments, from their wives attending the shows to the inflatables that featured at every date.
10. The inflatables
First, let's not forget about the iconic inflatables that the Jonas Brothers had on stage beside them for the entire tour. They were nicknamed 'the Floaty Men' and became firm favourites amongst the fans, and there was even a Twitter account set up for them at one point. Who could forget the video that was posted to the Jonas Brothers' social media of the main Floaty Man watching a Jonas Brothers concert?
Based on the thrilling and inspirational life of a tour prop, FINDING HAPPINESS follows Floaty Man on his personal journey to find a place where happiness begins.

Now playing in an arena near you. Get tickets at https://t.co/oO1hpzvbfP! pic.twitter.com/OCMjoae8qx

— Jonas Brothers (@jonasbrothers) November 13, 2019
9. The intro
The iconic intro was definitely the point where you knew happiness truly was beginning. Nick, Joe and Kevin emerged from the top of the stage strapped onto a raised platform which then fit into the stage. Fireworks went off behind them as they sang 'Rollercoaster' which is a song about how they wanted to come back and celebrate their comeback with their loyal fans. It was like angels coming down from heaven.
8.  'Camp Rock' Songs
There was no way we could leave this out of the best moments. 'Camp Rock' was the brothers' major turning point as this was when most fans first-ever discovered them. It was important for them to sing a few songs for the film so they could look back and remember the Disney days with their fans that have also grown up with them since then.
7. Multi-Coloured Matching Suits
The multi-coloured matching suits were definitely a personal highlight of ours. Kevin, Joe and Nick all wore brightly coloured suits that matched and although, these were only worn on the US leg of the tour. Not only did the suits match the colour scheme of the tour and the confetti at the end, but the boys all looked beautiful in them.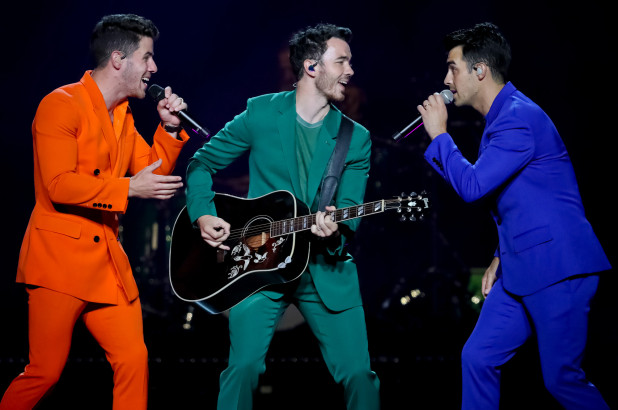 6. Big Rob's Appearance
Big Rob has always been a legend within the Jonas Brothers fandom so when he made an appearance at the Hollywood Bowl in LA, fans were sent into a meltdown. If you were a fan of the brothers back in the day, you must be able to remember that Big Rob did a rap on 'Burnin' Up'. So this is exactly what he came out to do as a special treat for the Californian fans after he had already made a special appearance for Philadelphian fans too.
https://twitter.com/xoxomelva/status/1186150310026199040?s=20
5. Joe and Nick performing each other's solo music
It is a known fact that when the Jonas Brothers broke up, Joe and Nick both carried on individual music careers while Kevin took a backseat to focus on his family. It was kind of expected that their solo music would be heard at a Jonas Brothers concert but what was unexpected was that they switched songs. Joe sang 'Jealous' which is arguably Nick's biggest solo hit and is still classed as a huge RnB and Pop song. Nick then took the mic and performed 'Cake By The Ocean' which is originally a song from Joe's band, DNCE. The brothers performed each other's songs alongside each other, and it was definitely a twist that wasn't suspected.
4. The Jonas Sisters Attending
On the very first night of the long-awaited Happiness Begins tour, the three wives of the brothers were in attendance to support. Sophie Turner (married to Joe), Danielle Deleasa (married to Kevin) and Priyanka Chopea (married to Nick) were all at the Miami date. They all wore matching vintage Jonas Brothers shirts and posed in front of a 'Jonas Sisters' wall which is only fitting. They didn't just attend one date, they attended several individually and together. However, Priyanka and Danielle teamed up to support the boys at the sold-out MSG shows which leads us nicely on to the third-best moment.
https://www.instagram.com/p/B049yw8HJVr/?utm_source=ig_web_copy_link
3. Two nights at MSG
The Jonas Brothers sold out two nights at the iconic venue Madison Square Garden in New York City. That means they sold over 40,000 tickets just for those two nights. The same week as this they also won an MTV VMA for 'Sucker' so it was definitely seven massive days of success for the brothers.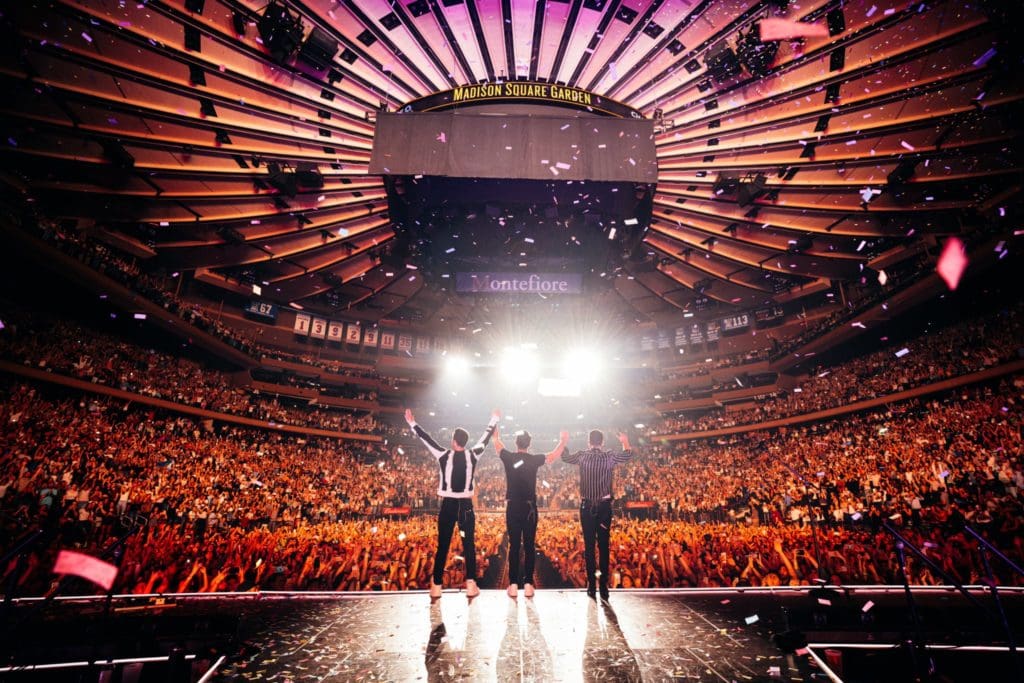 2. The brothers' bond
If you've watched the Jonas Brothers' documentary on Amazon Prime called 'Chasing Happiness', then you'll know that the brothers have been through their own ups and downs. Nick, Joe and Kevin hardly spoke for a long time and so, to see how they have been able to reconnect their past bond is incredible. It is refreshing to see all three of them back up on stage together where they belong.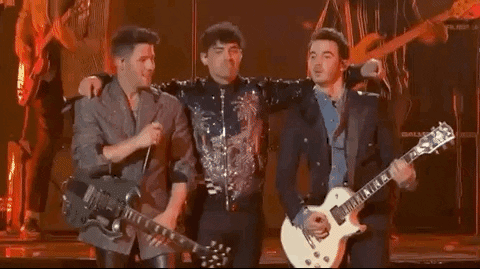 10. Alena and Valentina attending
Of course, the most amazing part of the entire tour was definitely seeing Kevin's two daughters, Alena and Valentina, attending the Miami date with their mother and two Aunties. When Kevin noticed Alena in the crowd, he walked to her and gave her a kiss which made everyone melt. Joe and Nick also gave her a little wave from the stage, proving that they are possibly the best Uncles ever.
It has been brilliant looking back on all of the wonderful memories of the Happiness Begins tour. Hopefully, it won't be long before we are treated to another Jonas Brothers album and tour. Fingers crossed for 2021!
Did you attend the Happiness Begins tour? Let us know your favourite moment in the comments below.