Must-read YA books coming out in November 2019
November 2019 is bringing its A-game.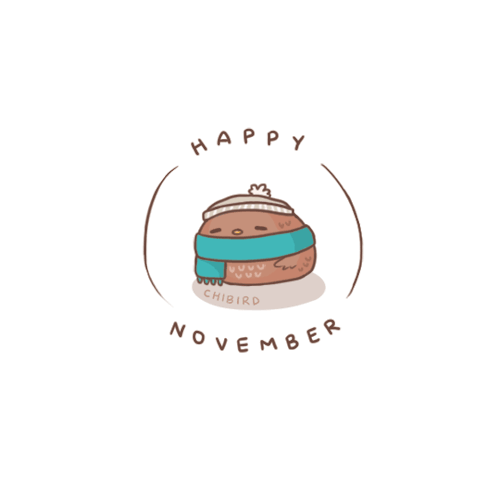 The spooky season is officially in the past and while we still have a month long wait before the festive season is upon us, there's still plenty to celebrate, most pressingly, the abundance of incredible YA books gracing our shelves this November.
With sick kids falling in love, an Arthurian legend retold, epic fights for survival, evil curses and more, November is bringing its a-game and we're 100% here for it.
---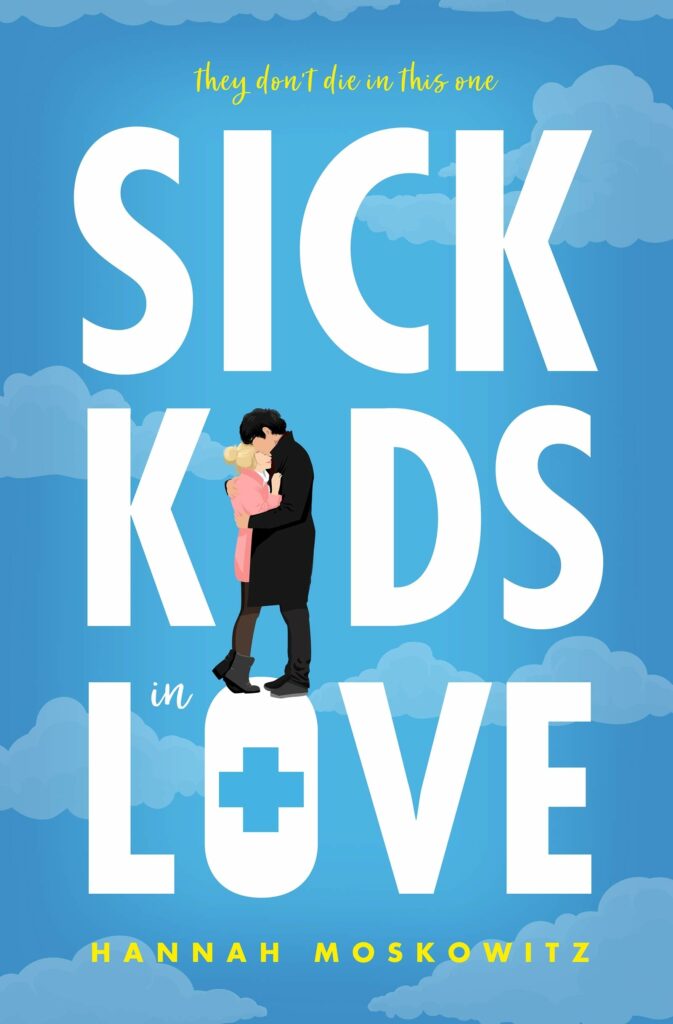 Sick Kids in Love by Hannah Moskowitz (5th November)
Isabel has one rule: no dating. It's easier. It's safer. It's better, for the other person. She's got issues. She's got secrets. She's got rheumatoid arthritis. But then she meets another sick kid. He's got a chronic illness Isabel's never heard of, something she can't even pronounce. He understands what it means to be sick. He understands her more than her healthy friends. He understands her more than her own father who's a doctor. He's gorgeous, fun, and foul-mouthed. And totally into her. Isabel has one rule: no dating. It's complicated. It's dangerous. It's never felt better to consider breaking that rule for him.
Order your copy in the UK and US today.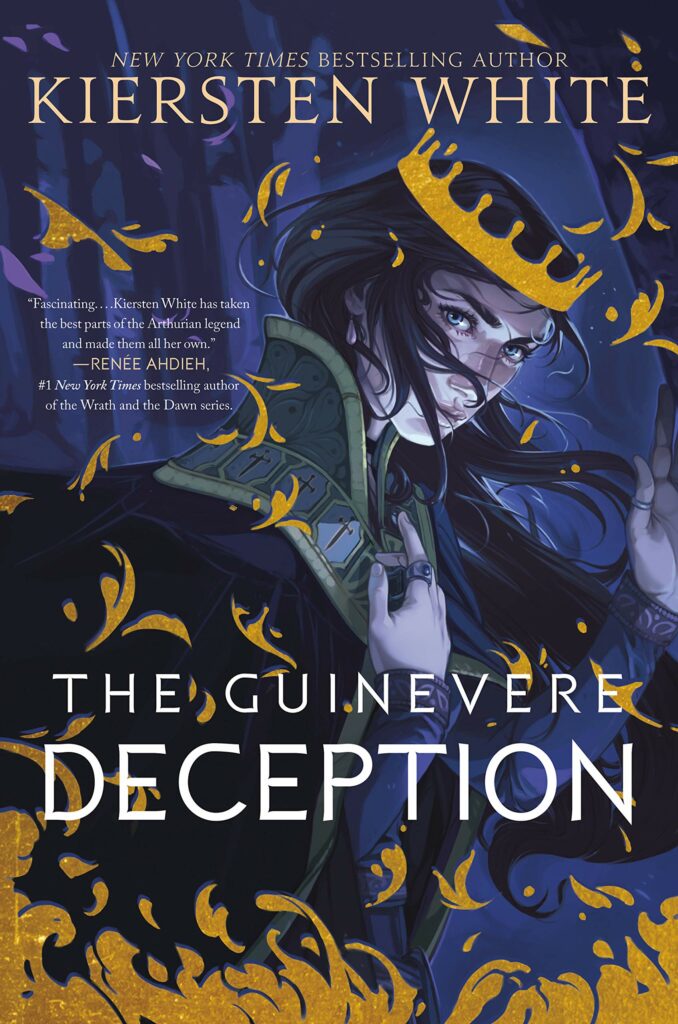 The Guinevere Deception by Kiersten White (5th November)
From New York Times' bestselling author Kiersten White comes a new fantasy series reimagining the Arthurian legend, set in the magical world of Camelot.
There was nothing in the world as magical and terrifying as a girl.
Princess Guinevere has come to Camelot to wed a stranger: the charismatic King Arthur. With magic clawing at the kingdom's borders, the great wizard Merlin conjured a solution–send in Guinevere to be Arthur's wife . . . and his protector from those who want to see the young king's idyllic city fail. The catch? Guinevere's real name–and her true identity–is a secret. She is a changeling, a girl who has given up everything to protect Camelot.
To keep Arthur safe, Guinevere must navigate a court in which the old–including Arthur's own family–demand things continue as they have been, and the new–those drawn by the dream of Camelot–fight for a better way to live. And always, in the green hearts of forests and the black depths of lakes, magic lies in wait to reclaim the land. Arthur's knights believe they are strong enough to face any threat, but Guinevere knows it will take more than swords to keep Camelot free.
Deadly jousts, duplicitous knights, and forbidden romances are nothing compared to the greatest threat of all: the girl with the long black hair, riding on horseback through the dark woods toward Arthur. Because when your whole existence is a lie, how can you trust even yourself?
Order your copy in the UK and US today.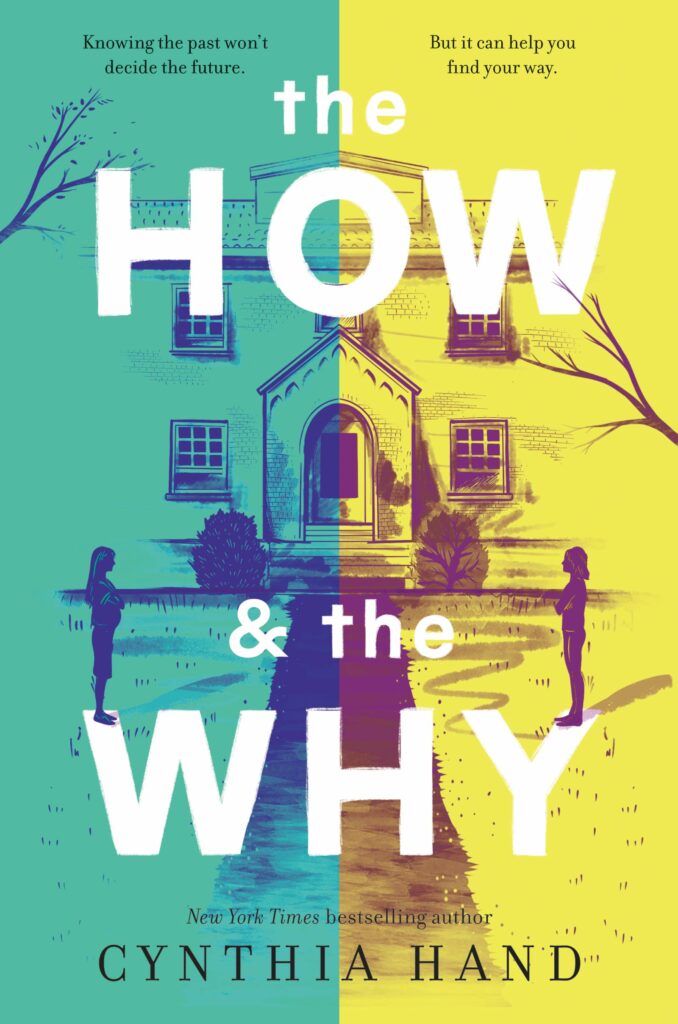 The How and the Why by Cynthia Hand (5th November)
Today Melly had us writing letters to our babies…
Cassandra McMurtrey has the best parents a girl could ask for. They've given Cass a life she wouldn't trade for the world. She has everything she needs—except maybe the one thing she wants. Like, to know who she is. Where she came from. Questions her adoptive parents can't answer, no matter how much they love her.
But eighteen years ago, someone wrote Cass a series of letters. And they may just hold the answers Cass has been searching for.
Order your copy in the UK and US today.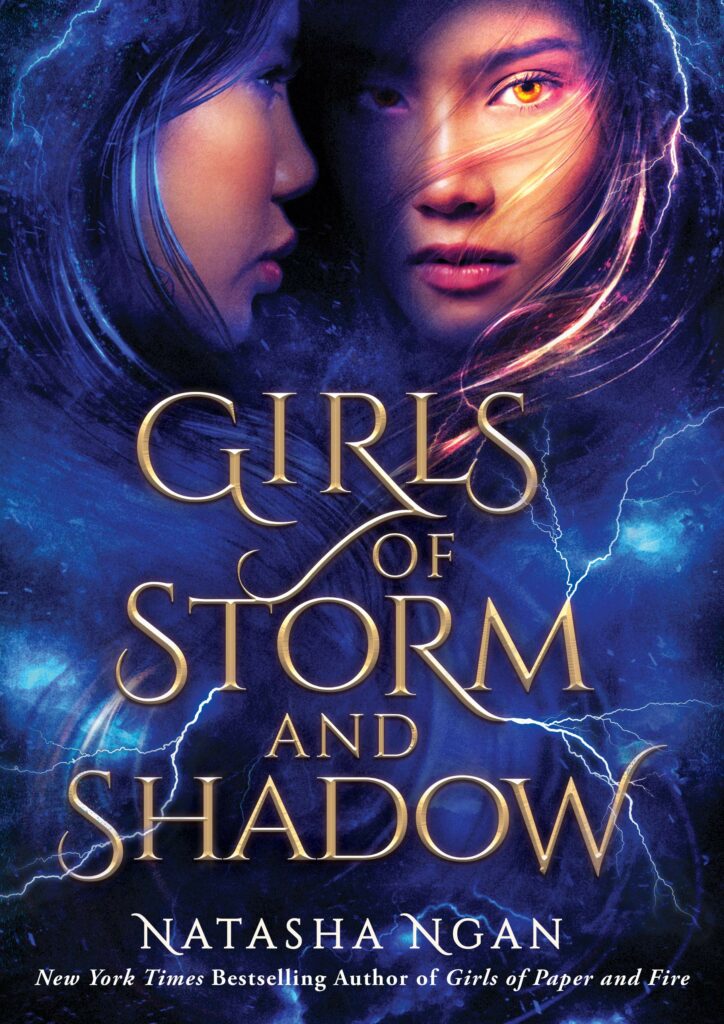 Girls of Storm and Shadow by Natasha Ngan (5th November)
Lei, the naive country girl who became a royal courtesan, is now known as the Moonchosen, the commoner who managed to do what no one else could. But slaying the cruel Demon King wasn't the end of the plan—it's just the beginning. Now Lei and her warrior love Wren must travel the kingdom to gain support from the far-flung rebel clans. The journey is made even more treacherous thanks to a heavy bounty on Lei's head, as well as insidious doubts that threaten to tear Lei and Wren apart from within.
Meanwhile, an evil plot to eliminate the rebel uprising is taking shape, fueled by dark magic and vengeance. Will Lei succeed in her quest to overthrow the monarchy and protect her love for Wren, or will she fall victim to the sinister magic that seeks to destroy her?
Order your copy in the UK and US today.
Song of the Crimson Flower by Julie C. Dao (5th November)
After cruelly rejecting Bao, the poor physician's apprentice who loves her, Lan, a wealthy nobleman's daughter, regrets her actions. So when she finds Bao's prized flute floating in his boat near her house, she takes it into her care, not knowing that his soul has been trapped inside it by an evil witch, who cursed Bao, telling him that only love will set him free. Though Bao now despises her, Lan vows to make amends and help break the spell.
Together, the two travel across the continent, finding themselves in the presence of greatness in the forms of the Great Forest's Empress Jade and Commander Wei. They journey with Wei, getting tangled in the webs of war, blood magic, and romance along the way. Will Lan and Bao begin to break the spell that's been placed upon them? Or will they be doomed to live out their lives with black magic running through their veins?
Order your copy in the UK and US today.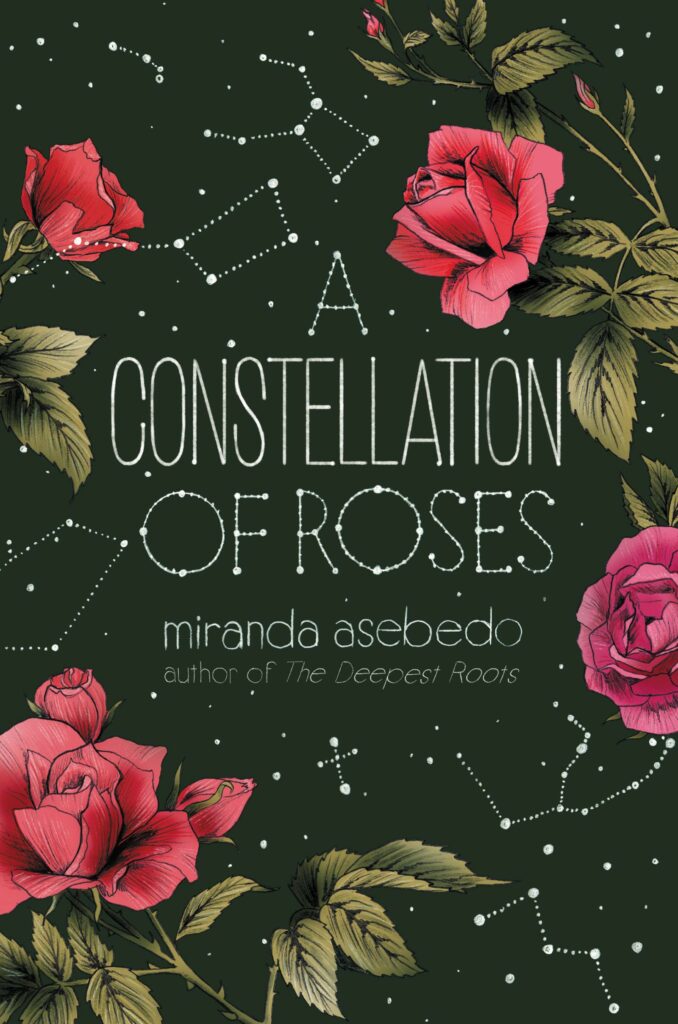 A Constellation of Roses by Miranda Asebedo (5th November)
Ever since her mother walked out, Trix McCabe has been determined to make it on her own. And with her near-magical gift for pulling valuables off unsuspecting strangers, Trix is confident she has what it takes to survive. Until she's caught and given a choice: jail time, or go live with her long-lost family in the tiny town of Rocksaw, Kansas.
Trix doesn't plan to stick around Rocksaw long, but there's something special about her McCabe relatives that she is drawn to. Her aunt, Mia, bakes pies that seem to cure all ills. Her cousin, Ember, can tell a person's deepest secret with the touch of a hand. And Trix's great-aunt takes one look at Trix's palm and tells her that if she doesn't put down roots somewhere, she won't have a future anywhere.
Before long, Trix feels like she might finally belong with this special group of women in this tiny town in Kansas. But when her past comes back to haunt her, she'll have to decide whether to take a chance on this new life . . . or keep running from the one she's always known.
Order your copy in the UK and US today.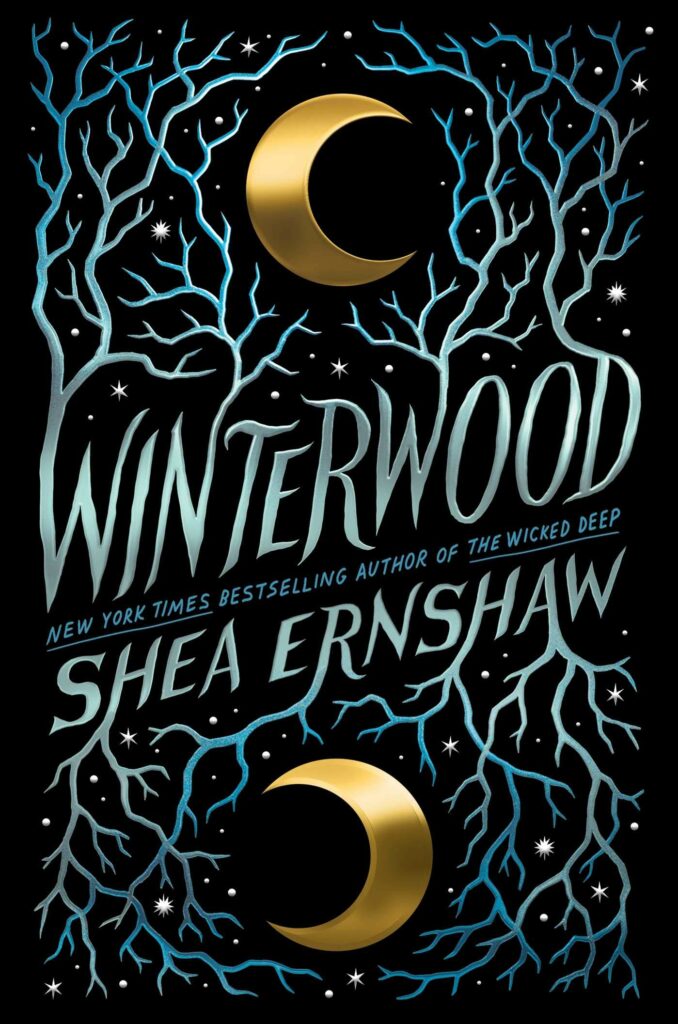 Winterwood by Shea Ernshaw (5th November)
Be careful of the dark, dark wood . . .
Especially the woods surrounding the town of Fir Haven. Some say these woods are magical. Haunted, even.
Rumoured to be a witch, only Nora Walker knows the truth. She and the Walker women before her have always shared a special connection with the woods. And it's this special connection that leads Nora to Oliver Huntsman—the same boy who disappeared from the Camp for Wayward Boys weeks ago—and in the middle of the worst snowstorm in years. He should be dead, but here he is alive and left in the woods with no memory of the time he'd been missing.
But Nora can feel an uneasy shift in the woods at Oliver's presence. And it's not too long after that Nora realizes she has no choice but to unearth the truth behind how the boy she has come to care so deeply about survived his time in the forest, and what led him there in the first place. What Nora doesn't know, though, is that Oliver has secrets of his own—secrets he'll do anything to keep buried because as it turns out, he wasn't the only one to have gone missing on that fateful night all those weeks ago.
Order your copy in the UK and US today.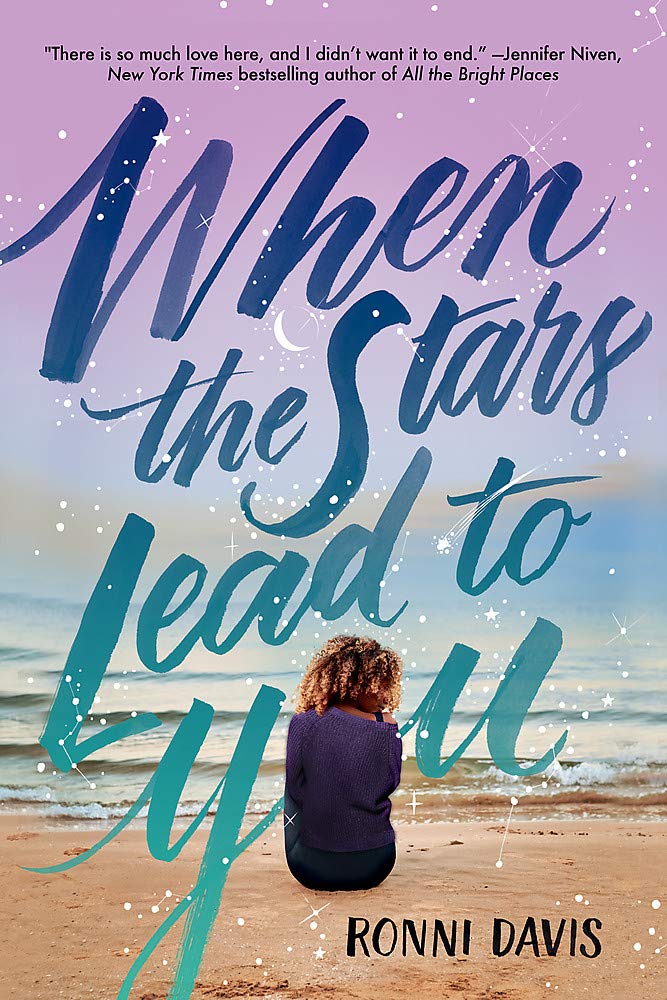 When the Stars Lead to You by Ronni Davis (12th November)
Eighteen-year-old Devon longs for two things.
The stars.
And the boy she fell in love with last summer.
When Ashton breaks Devon's heart at the end of the most romantic and magical summer ever, she thinks her heart will never heal again. But over the course of the following year, Devon finds herself slowly putting the broken pieces back together.
Now it's senior year, and she's determined to enjoy every moment of it as she prepares for a future studying the galaxies. That is, until Ashton shows up on the first day of school. Can she forgive him and open her heart again? Or are they doomed to repeat history?
Order your copy in the UK and US today.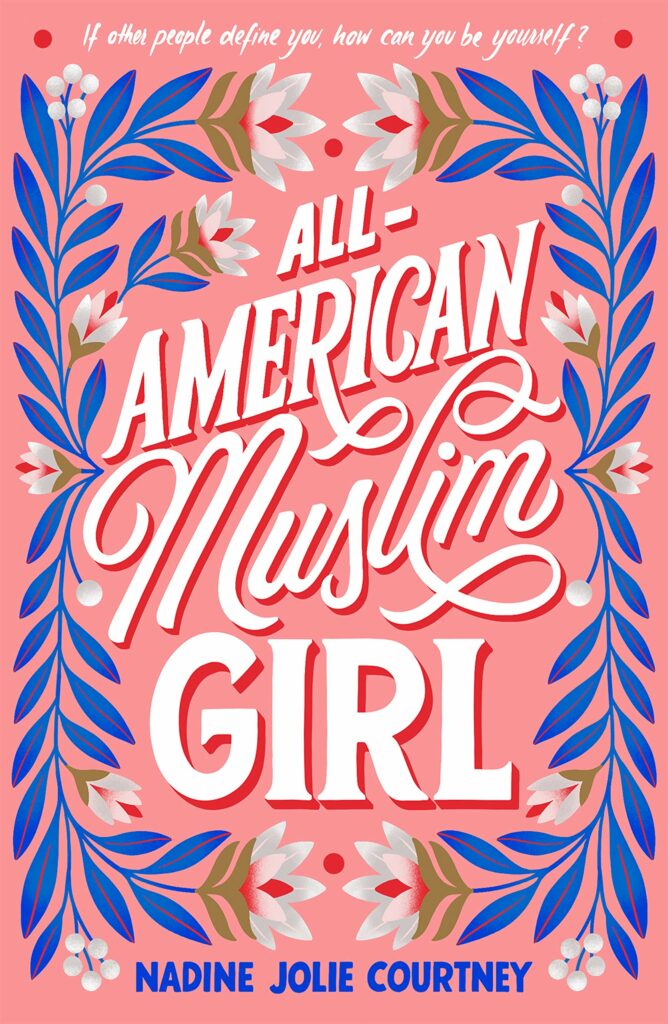 All American Muslim Girl by Nadine Jolie Courtney (12th November)
Allie Abraham has it all going for her—she's a straight-A student, with good friends and a close-knit family, and she's dating cute, popular, and sweet Wells Henderson. One problem: Wells's father is Jack Henderson, America's most famous conservative shock jock…and Allie hasn't told Wells that her family is Muslim. It's not like Allie's religion is a secret, exactly. It's just that her parents don't practice and raised her to keep her Islamic heritage to herself. But as Allie witnesses ever-growing Islamophobia in her small town and across the nation, she begins to embrace her faith—studying it, practising it, and facing hatred and misunderstanding for it. Who is Allie, if she sheds the façade of the "perfect" all-American girl? What does it mean to be a "Good Muslim?" And can a Muslim girl in America ever truly fit in?
Order your copy in the UK and US today.
Color Outside the Lines edited by Sangu Mandanna (12th November)
This modern, groundbreaking YA anthology explores the complexity and beauty of interracial and LGBTQ+ relationships where differences are front and center.
When people ask me what this anthology is about, I'm often tempted to give them the complicated answer: it's about race, and about how being different from the person you love can matter but how it can also not matter, and it's about Chinese pirate ghosts, black girl vigilantes, colonial India, a flower festival, a garden of poisons, and so, so much else. Honestly, though? I think the answer's much simpler than that. Color outside the Lines is a collection of stories about young, fierce, brilliantly hopeful people in love.
Order your copy in the UK and US today.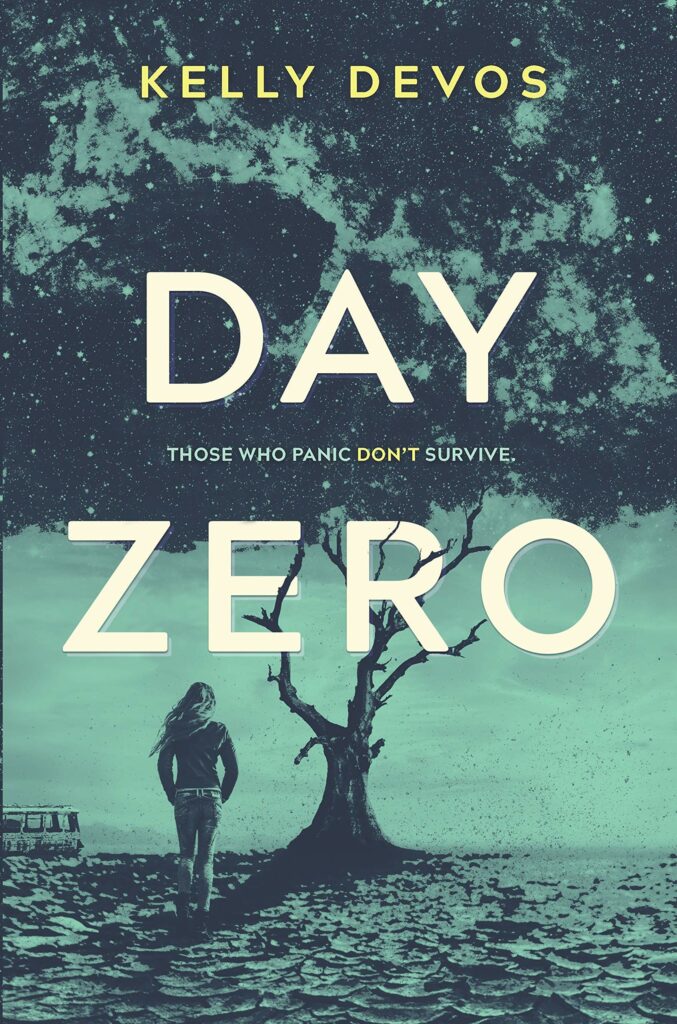 Day Zero by Kelly Devos (12th November)
Seventeen-year-old coder Jinx Marshall grew up spending weekends drilling with her paranoid dad for a doomsday she's sure will never come. She's an expert on self-heating meal rations, Krav Maga and extracting water from a barrel cactus. Now that her parents are divorced, she's ready to relax. Her big plans include making it to level 99 in her favourite MMORPG and spending the weekend with her new hunky stepbrother, Toby.
But all that disaster training comes in handy when an explosion traps her in a burning building. Stuck leading her headstrong stepsister, MacKenna, and her precocious little brother, Charles, to safety, Jinx gets them out alive only to discover the explosion is part of a pattern of violence erupting all over the country. Even worse, Jinx's dad stands accused of triggering the chaos.
In a desperate attempt to evade paramilitary forces and vigilantes, Jinx and her siblings find Toby and make a break for Mexico. With seemingly the whole world working against them, they've got to get along and search for the truth about the attacks—and about each other. But if they can survive, will there be anything left worth surviving for?