Liselle Sambury's most anticipated YA fantasy books for 2021
"There are so many amazing fantasy stories to look forward to this year from a surge of witches, to gritty urban fantasy, and heartfelt tales of warriors on a mission."
There are so many amazing fantasy stories to look forward to this year from a surge of witches, to gritty urban fantasy, and heartfelt tales of warriors on a mission. I'm so excited to share what got me so hyped about these upcoming titles and hope you'll find something new to add to your TBR lists for 2021. And if you're looking for one more YA fantasy to add to your list, my debut Blood Like Magic comes out on June 15th and follows sixteen-year-old Voya Thomas who is given the impossible task of killing her first love or losing her family's magic forever.
---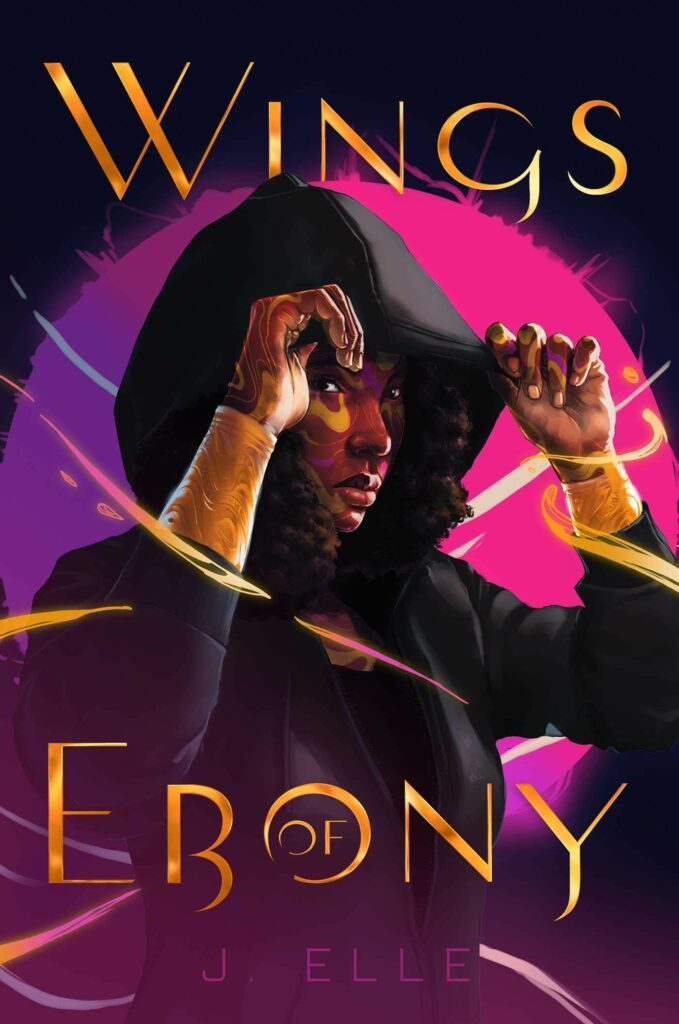 Wings of Ebony by J Elle
I was immediately excited to pick this one up because usually people whisked away to fantasy worlds want to stay there, but Rue has very good reasons for not wanting that life. Not to mention you get a dose of urban fantasy and high fantasy all at once.
"Make a way out of no way" is just the way of life for Rue. But when her mother is shot dead on her doorstep, life for her and her younger sister changes forever. Rue's taken from her neighborhood by the father she never knew, forced to leave her little sister behind, and whisked away to Ghizon—a hidden island of magic wielders.
Rue is the only half-god, half-human there, where leaders protect their magical powers at all costs and thrive on human suffering. Miserable and desperate to see her sister on the anniversary of their mother's death, Rue breaks Ghizon's sacred Do Not Leave Law and returns to Houston, only to discover that Black kids are being forced into crime and violence. And her sister, Tasha, is in danger of falling sway to the very forces that claimed their mother's life.
Worse still, evidence mounts that the evil plaguing East Row is the same one that lurks in Ghizon—an evil that will stop at nothing until it has stolen everything from her and everyone she loves. Rue must embrace her true identity and wield the full magnitude of her ancestors' power to save her neighborhood before the gods burn it to the ground.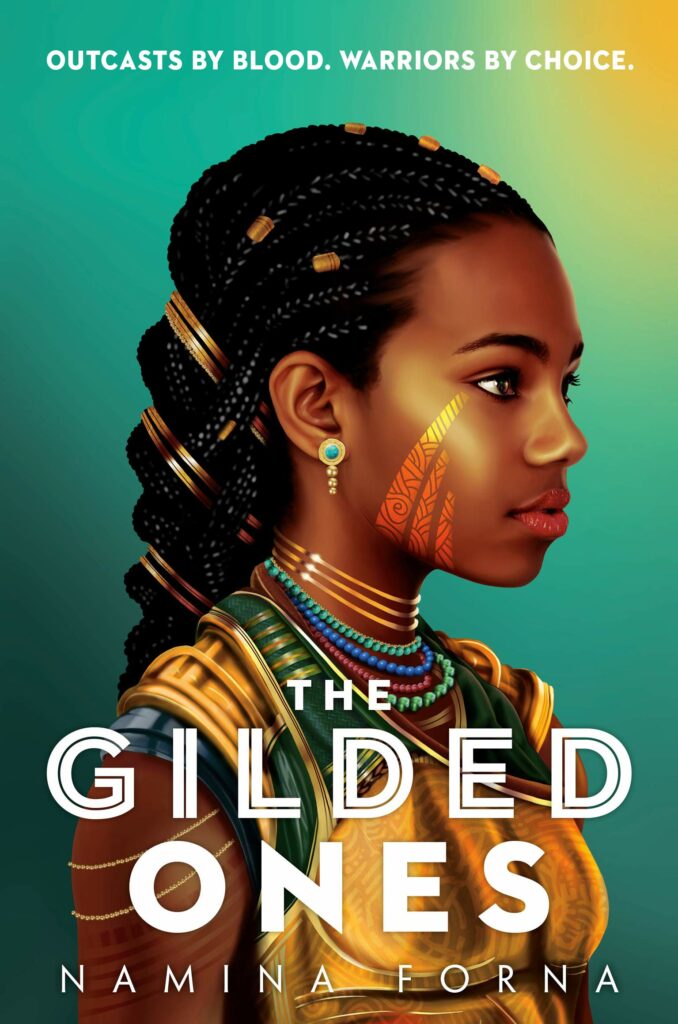 The Gilded Ones by Namina Forna
Once I heard about girls bleeding gold, I was in. I'm also a big sucker for stories of outcasts banding together and overcoming their circumstances.
Sixteen-year-old Deka lives in fear and anticipation of the blood ceremony that will determine whether she will become a member of her village. Already different from everyone else because of her unnatural intuition, Deka prays for red blood so she can finally feel like she belongs.
But on the day of the ceremony, her blood runs gold, the color of impurity–and Deka knows she will face a consequence worse than death.
Then a mysterious woman comes to her with a choice: stay in the village and submit to her fate, or leave to fight for the emperor in an army of girls just like her. They are called alaki–near-immortals with rare gifts. And they are the only ones who can stop the empire's greatest threat.
Knowing the dangers that lie ahead yet yearning for acceptance, Deka decides to leave the only life she's ever known. But as she journeys to the capital to train for the biggest battle of her life, she will discover that the great walled city holds many surprises. Nothing and no one are quite what they seem to be–not even Deka herself.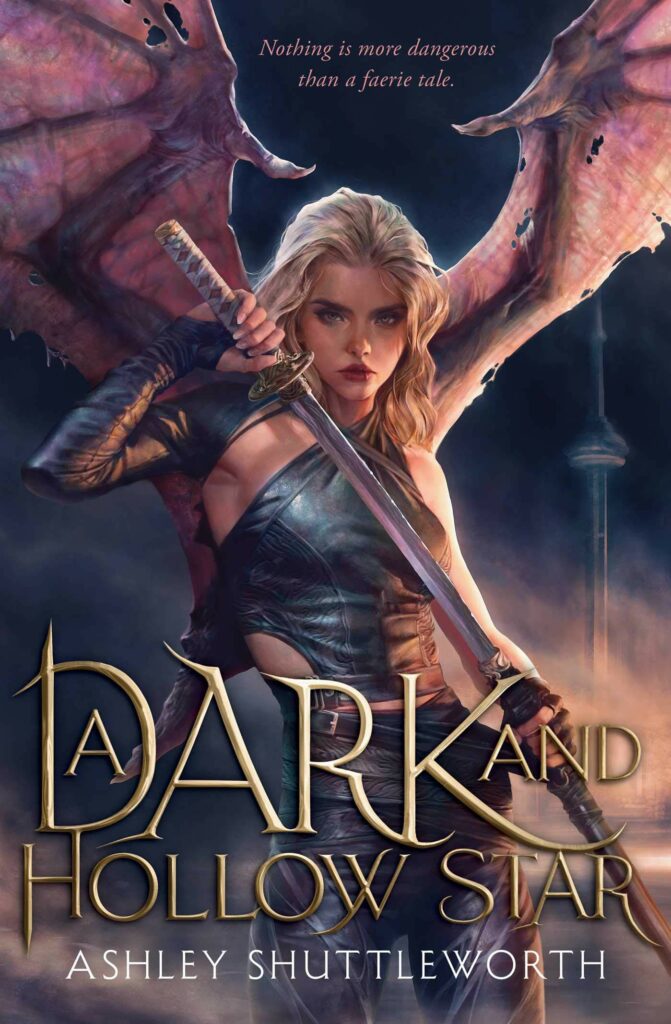 A Dark and Hollow Star by Ashley Shuttleworth
With the CN Tower on the cover and a story about fae set in Toronto, I was always going to be excited to dive into this story. Adding in four queer teens solving a murder just made it that much more anticipated.
Choose your player.
The "ironborn" half-fae outcast of her royal fae family.
A tempestuous Fury, exiled to earth from the Immortal Realm and hellbent on revenge.
A dutiful fae prince, determined to earn his place on the throne.
The prince's brooding guardian, burdened with a terrible secret.
For centuries, the Eight Courts of Folk have lived among us, concealed by magic and bound by law to do no harm to humans. This arrangement has long kept peace in the Courts—until a series of gruesome and ritualistic murders rocks the city of Toronto and threatens to expose faeries to the human world.
Four queer teens, each who hold a key piece of the truth behind these murders, must form a tenuous alliance in their effort to track down the mysterious killer behind these crimes. If they fail, they risk the destruction of the faerie and human worlds alike. If that's not bad enough, there's a war brewing between the Mortal and Immortal Realms, and one of these teens is destined to tip the scales. The only question is: which way?
Wish them luck. They're going to need it.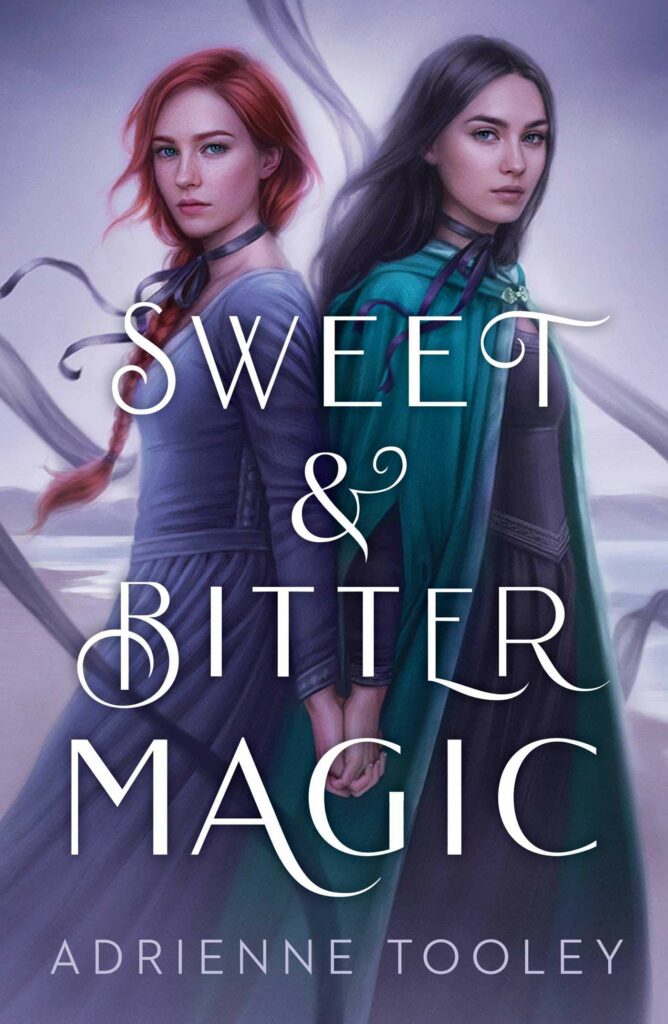 Sweet and Bitter Magic by Adrienne Tooley
I was promised a sunshine and grumpy pairing and that is one of my absolute favorites. Not to mention being very drawn in by the idea of a witch cursed not to love using her abilities to steal love from others. I adore magic with interesting mechanisms and costs, so that's what put this on my radar.
Tamsin is the most powerful witch of her generation. But after committing the worst magical sin, she's exiled by the ruling Coven and cursed with the inability to love. The only way she can get those feelings back—even for just a little while—is to steal love from others.
Wren is a source—a rare kind of person who is made of magic, despite being unable to use it herself. Sources are required to train with the Coven as soon as they discover their abilities, but Wren—the only caretaker to her ailing father—has spent her life hiding her secret.
When a magical plague ravages the queendom, Wren's father falls victim. To save him, Wren proposes a bargain: if Tamsin will help her catch the dark witch responsible for creating the plague, then Wren will give Tamsin her love for her father.
Of course, love bargains are a tricky thing, and these two have a long, perilous journey ahead of them—that is, if they don't kill each other first.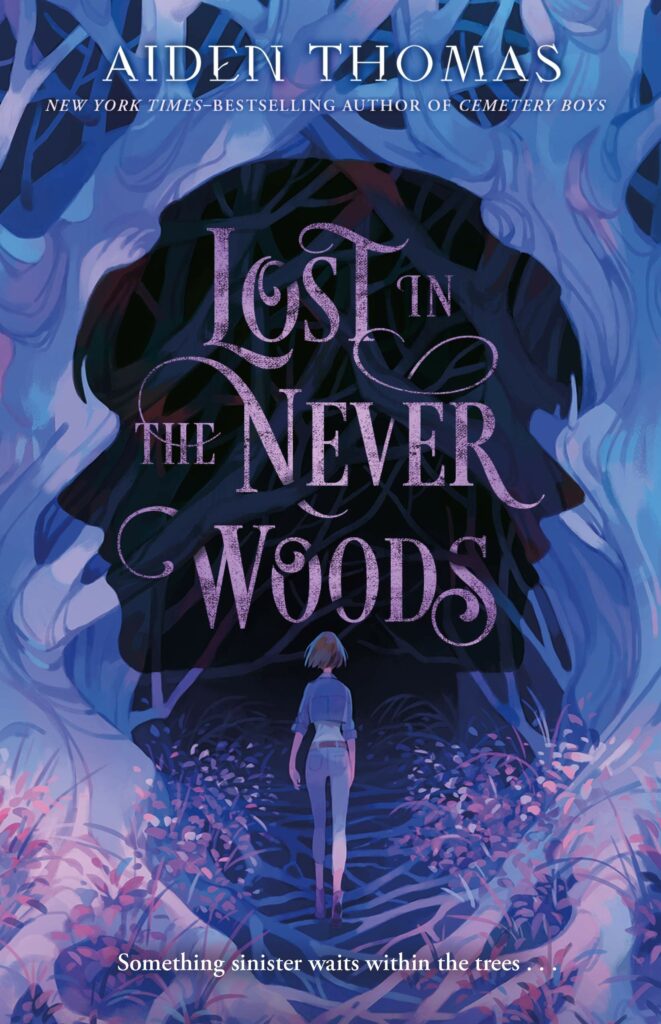 Lost in the Never Woods by Aiden Thomas
Being such a huge fan of Aiden's debut Cemetery Boys, I knew that I would be picking up this next one from him. Besides that, Peter Pan is one of the classic childhood stories that I loved specifically because I was such a fan of Wendy and am so excited about a book focused on her.
It's been five years since Wendy and her two brothers went missing in the woods, but when the town's children start to disappear, the questions surrounding her brothers' mysterious circumstances are brought back into light. Attempting to flee her past, Wendy almost runs over an unconscious boy lying in the middle of the road, and gets pulled into the mystery haunting the town.
Peter, a boy she thought lived only in her stories, claims that if they don't do something, the missing children will meet the same fate as her brothers. In order to find them and rescue the missing kids, Wendy must confront what's waiting for her in the woods.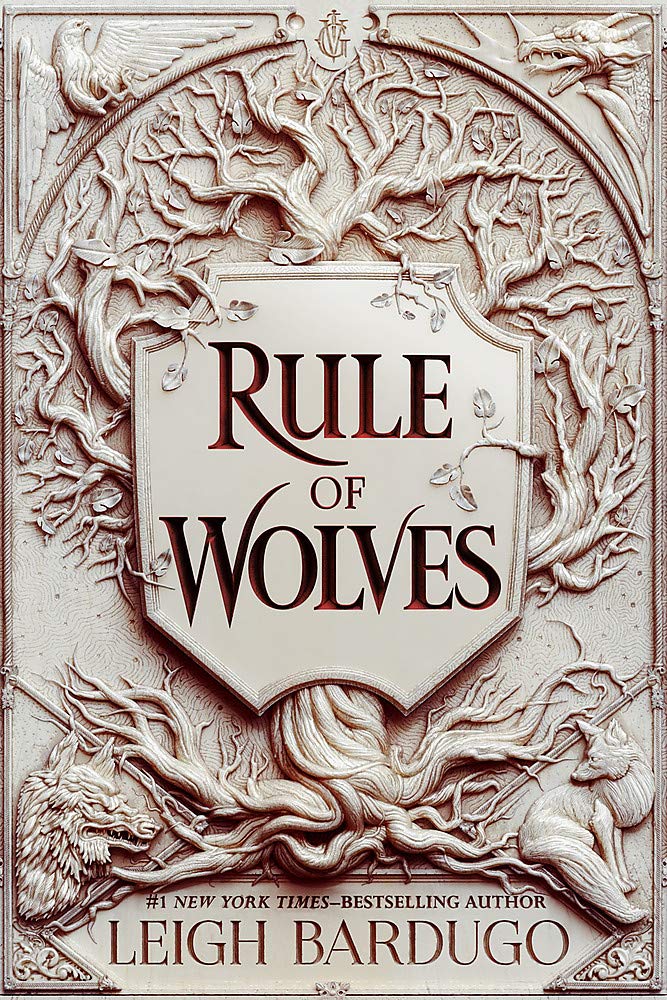 Rule of Wolves by Leigh Bardugo
I'm at a point in life where I will basically auto buy anything from Leigh Bardugo, so it is completely unsurprising to me that this is one of my most anticipated. I have been pumped about this sequel to King of Scars basically as soon as I finished reading King of Scars.
The Demon King. As Fjerda's massive army prepares to invade, Nikolai Lantsov will summon every bit of his ingenuity and charm—and even the monster within—to win this fight. But a dark threat looms that cannot be defeated by a young king's gift for the impossible.
The Stormwitch. Zoya Nazyalensky has lost too much to war. She saw her mentor die and her worst enemy resurrected, and she refuses to bury another friend. Now duty demands she embrace her powers to become the weapon her country needs. No matter the cost.
The Queen of Mourning. Deep undercover, Nina Zenik risks discovery and death as she wages war on Fjerda from inside its capital. But her desire for revenge may cost her country its chance at freedom and Nina the chance to heal her grieving heart.
King. General. Spy. Together they must find a way to forge a future in the darkness. Or watch a nation fall.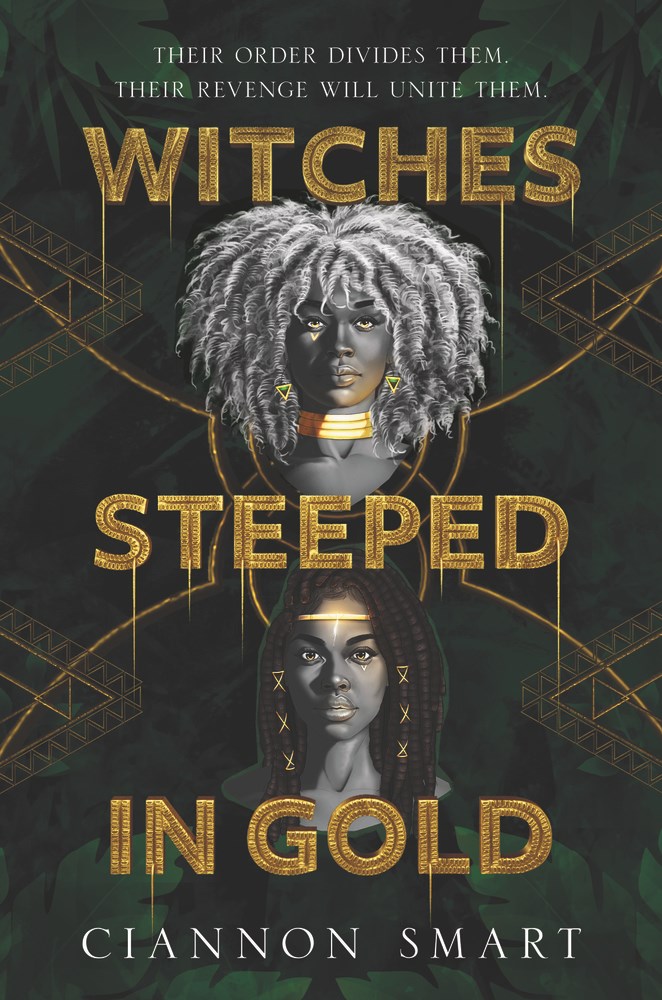 Witches Steeped in Gold by Ciannon Smart
Jamaican. Inspired. Fantasy. Yes, yes, a thousand times yes. I'm so overjoyed to see more Caribbean representation in fantasy worlds and love this idea of sworn enemies being forced to work together.
Iraya has spent her life in a cell, but every day brings her closer to freedom – and vengeance.
Jazmyne is the Queen's daughter, but unlike her sister before her, she has no intention of dying to strengthen her mother's power.
Sworn enemies, these two witches enter a precarious alliance to take down a mutual threat. But power is intoxicating, revenge is a bloody pursuit, and nothing is certain – except the lengths they will go to win this game.
This Jamaican-inspired fantasy debut about two enemy witches who must enter into a deadly alliance to take down a common enemy has the twisted cat-and-mouse of Killing Eve with the richly imagined fantasy world of Furyborn and Ember in the Ashes.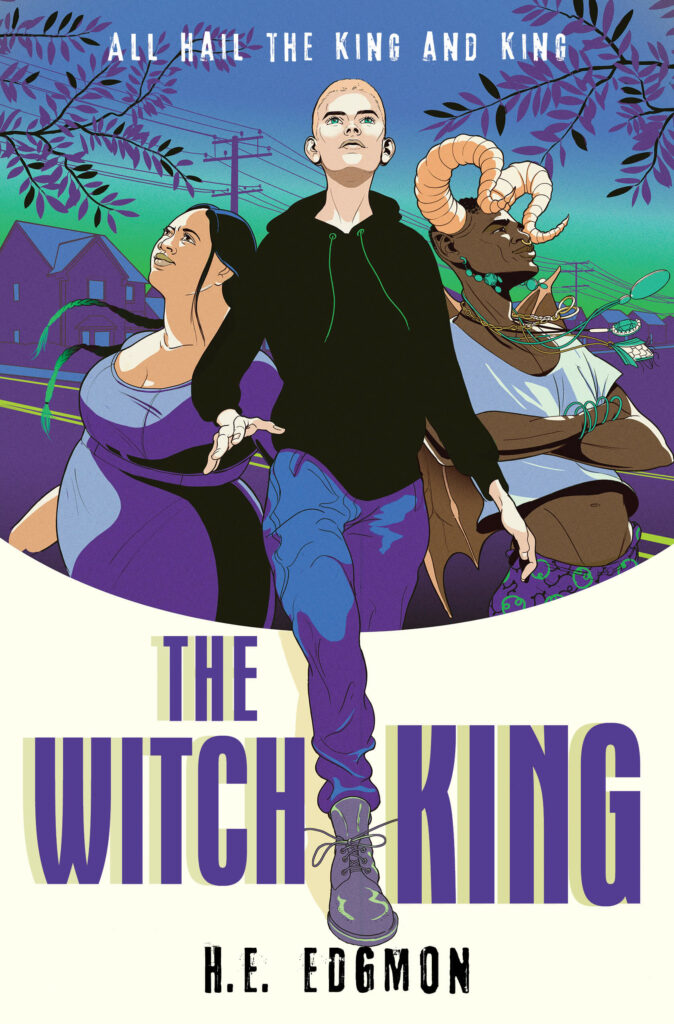 The Witch King by H.E. Edgmon
So many things have me so excited about this one. That cover is iconic, best friends turned scorned lovers, magic you can't control, and, of course, witches.
In Asalin, fae rule and witches like Wyatt Croft…don't. Wyatt's betrothal to his best friend, fae prince Emyr North, was supposed to change that. But when Wyatt lost control of his magic one devastating night, he fled to the human world.
Now a coldly distant Emyr has hunted him down. Despite transgender Wyatt's newfound identity and troubling past, Emyr has no intention of dissolving their engagement. In fact, he claims they must marry now or risk losing the throne. Jaded, Wyatt strikes a deal with the enemy, hoping to escape Asalin forever. But as he gets to know Emyr, Wyatt realizes the boy he once loved may still exist. And as the witches face worsening conditions, he must decide once and for all what's more important—his people or his freedom.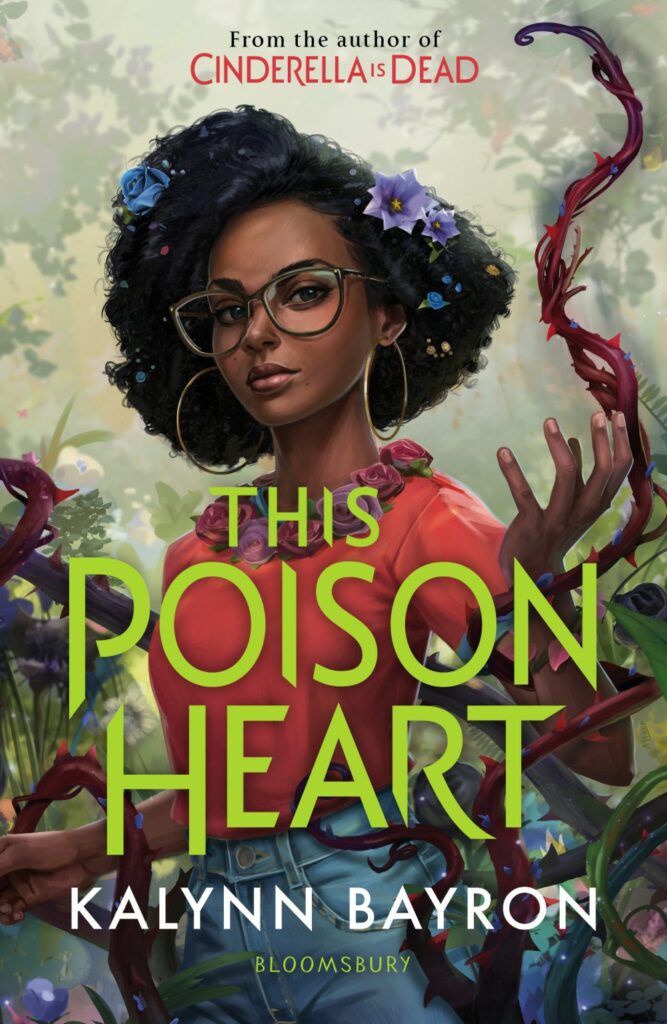 This Poison Heart by Kalynn Bayron
I won't lie, this cover sold me before I even got to the amazing summary. Truly, I love when characters inherit mysterious mansions or estates, and add in a magical plant growing power, and that's just icing on the cake.
Briseis has a gift: she can grow plants from tiny seeds to rich blooms with a single touch.
When Briseis's aunt dies and wills her a dilapidated estate in rural New York, Bri and her parents decide to leave Brooklyn behind for the summer. Hopefully there, surrounded by plants and flowers, Bri will finally learn to control her gift. But their new home is sinister in ways they could never have imagined–it comes with a specific set of instructions, an old-school apothecary, and a walled garden filled with the deadliest botanicals in the world that can only be entered by those who share Bri's unique family lineage.
When strangers begin to arrive on their doorstep, asking for tinctures and elixirs, Bri learns she has a surprising talent for creating them. One of the visitors is Marie, a mysterious young woman who Bri befriends, only to find that Marie is keeping dark secrets about the history of the estate and its surrounding community. There is more to Bri's sudden inheritance than she could have imagined, and she is determined to uncover it . . . until a nefarious group comes after her in search of a rare and dangerous immortality elixir. Up against a centuries-old curse and the deadliest plant on earth, Bri must harness her gift to protect herself and her family.
From the bestselling author of Cinderella Is Dead comes another inspiring and deeply compelling story about a young woman with the power to conquer the dark forces descending around her.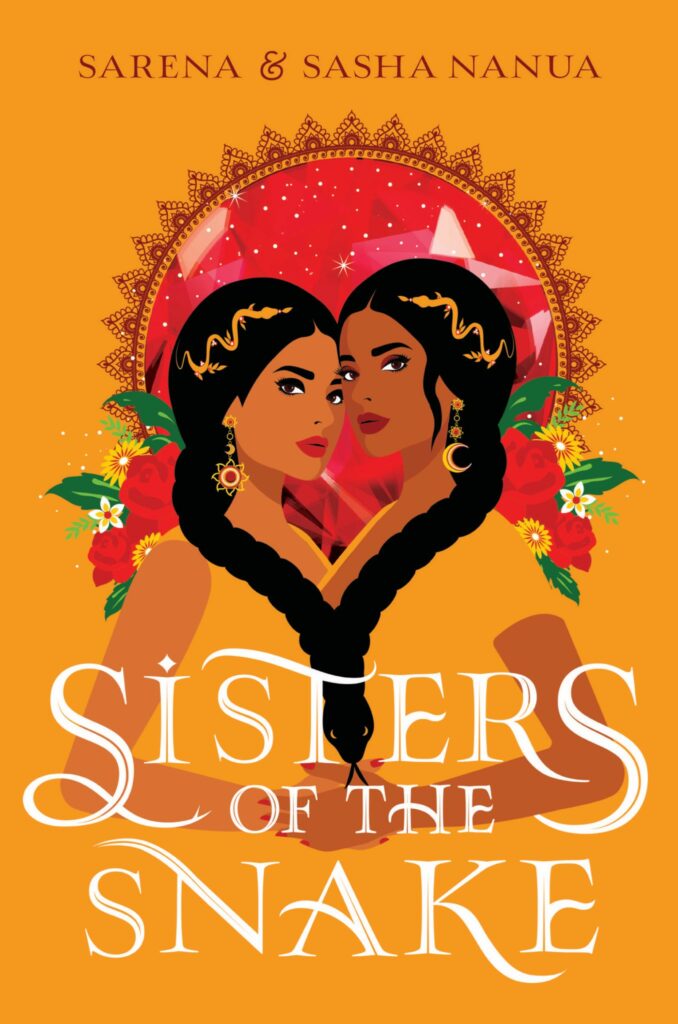 Sisters of the Snake by Sasha and Sarena Nanua
Who doesn't love twins who never knew each other switching places? If Mary-Kate and Ashley Olsen taught us anything, it's that this is a golden trope. I can't wait to dive into this magical world and its deadly magic and prophecies.
A lost princess. A dark puppet master. And a race against time—before all is lost.
Princess Rani longs for a chance to escape her gilded cage and prove herself. Ria is a street urchin, stealing just to keep herself alive.
When these two lives collide, everything turns on its head: because Ria and Rani, orphan and royal, are unmistakably identical.
A deal is struck to switch places—but danger lurks in both worlds, and to save their home, thief and princess must work together. Or watch it all fall into ruin.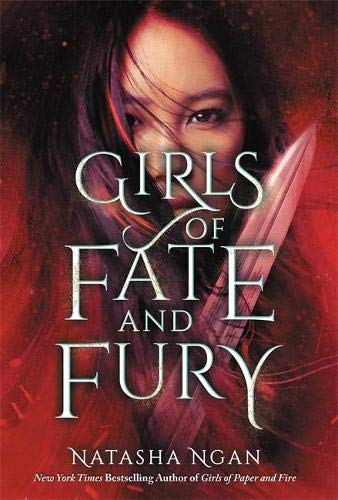 Girls of Fate and Fury by Natasha Ngan
I love the Girls of Paper and Fire series and cannot wait to get my hands on the conclusion of Lei and Wren's story. I predict that I will cry.
The final pages of Girls of Storm and Shadow brought a jaw-dropping conclusion that had the fates of Lei and Wren hanging in uncertainty. But one thing was certain – the Hidden Palace was the last place that Lei would ever consider home. The trauma and tragedy she suffered behind those opulent walls would plague her forever. She could not be trapped there with the sadistic king again, especially without Wren.
The last Lei saw of the girl she loved, Wren was fighting an army of soldiers in a furious battle to the death. With the two girls torn apart and each in terrorizing peril, will they find each other again or have their destinies diverged forever?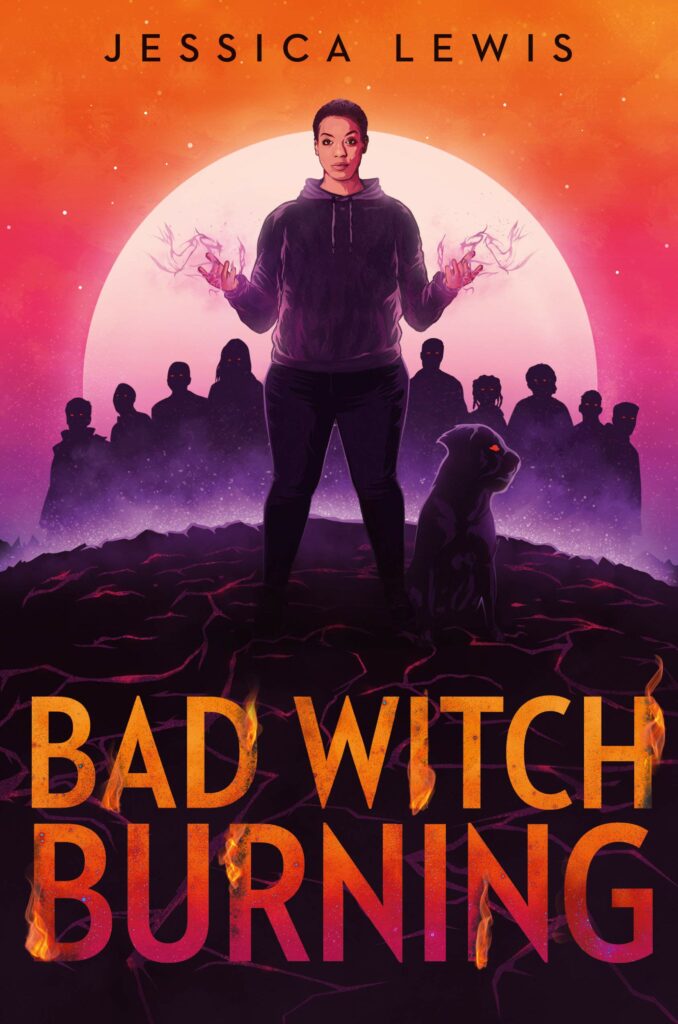 Bad Witch Burning by Jessica Lewis
Summoning the dead to make money was the only thing I needed to know about this book to immediately add it to my TBR. The dark fantasy vibes are just amazing, and I am so pumped to read it.
Katrell doesn't mind talking to the dead; she just wishes it made more money. Clients pay her to talk to their deceased loved ones, but it isn't enough to support her unemployed mother and Mom's deadbeat boyfriend-of-the-week. Things get worse, when a ghost warns her to stop the summonings or she'll "burn everything down." Katrell is willing to call them on their bluff, though. She has no choice. What do ghosts know about eating peanut butter for dinner?
However, when her next summoning accidentally raises someone from the dead, Katrell realizes that a live body is worth a lot more than a dead apparition. And, warning or not, she has no intention of letting this lucrative new business go.
But magic doesn't come for free, and soon dark forces are closing in on Katrell. The further she goes, the more she risks the lives of not only herself, but those she loves. Katrell faces a choice: resign herself to poverty, or confront the darkness before it's too late.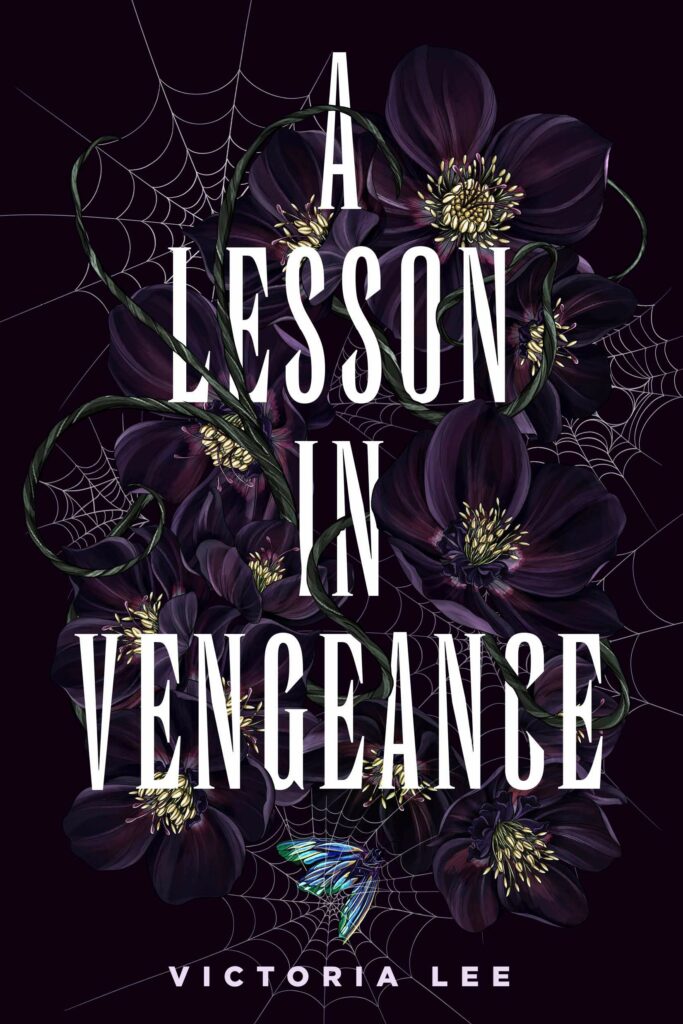 A Lesson in Vengeance by Victoria Lee
I will never say no to dark academia, especially not when it's set in a boarding school and gets compared to Ninth House and has a cover that gorgeous.
Felicity Morrow is back at Dalloway School.
Perched in the Catskill mountains, the centuries-old, ivy-covered campus was home until the tragic death of her girlfriend. Now, after a year away, she's returned to graduate. She even has her old room in Godwin House, the exclusive dormitory rumored to be haunted by the spirits of five Dalloway students—girls some say were witches. The Dalloway Five all died mysteriously, one after another, right on Godwin grounds.
Witchcraft is woven into Dalloway's history. The school doesn't talk about it, but the students do. In secret rooms and shadowy corners, girls convene. And before her girlfriend died, Felicity was drawn to the dark. She's determined to leave that behind her now; all Felicity wants is to focus on her senior thesis and graduate. But it's hard when Dalloway's occult history is everywhere. And when the new girl won't let her forget.
It's Ellis Haley's first year at Dalloway, and she's already amassed a loyal following. A prodigy novelist at seventeen, Ellis is a so-called "method writer." She's eccentric and brilliant, and Felicity can't shake the pull she feels to her. So when Ellis asks Felicity for help researching the Dalloway Five for her second book, Felicity can't say no. Given her history with the arcane, Felicity is the perfect resource.
And when history begins to repeat itself, Felicity will have to face the darkness in Dalloway–and in herself.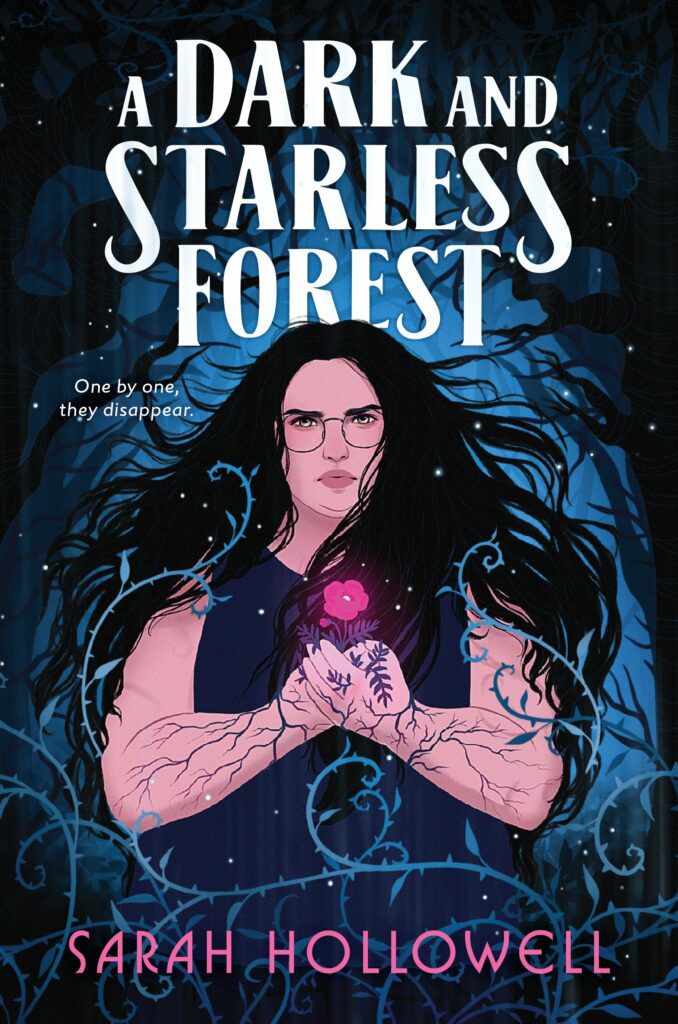 A Dark and Starless Forest by Sarah Hollowell
Yes to more fat rep in fantasy! I only needed to see that cover and hear the words 'dark' and 'forest' together to know that I will be snapping this book up in September.
When her siblings start to go missing, a girl must confront the dark thing that lives in the forest—and the growing darkness in herself—in this debut YA contemporary fantasy for fans of Wilder Girls.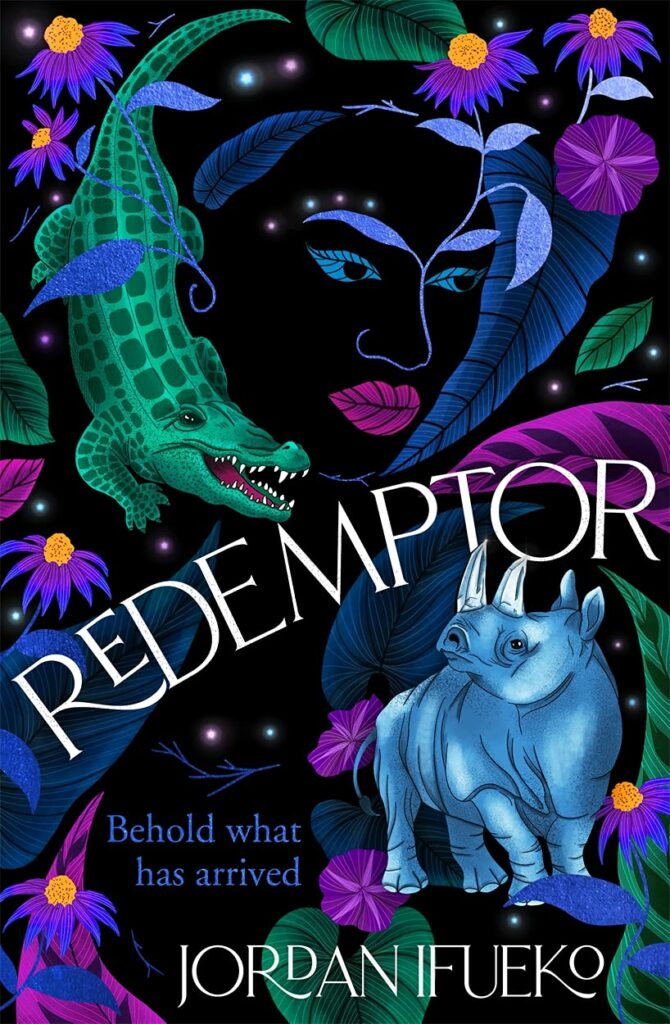 Redemptor by Jordan Ifueko
If you haven't read Raybearer yet, I highly suggest pushing it to the top of your TBR list. I'm so excited for the sequel of this amazing fantasy. If you're a fan of found families and exquisite worldbuilding, this is a series you'll definitely want to look into.
For the first time, an Empress Redemptor sits on Aritsar's throne. To appease the sinister spirits of the dead, Tarisai must now anoint a council of her own, coming into her full power as a Raybearer. She must then descend into the Underworld, a sacrifice to end all future atrocities.
Tarisai is determined to survive. Or at least, that's what she tells her increasingly distant circle of friends. Months into her shaky reign as empress, child spirits haunt her, demanding that she pay for past sins of the empire.
With the lives of her loved ones on the line, assassination attempts from unknown quarters, and a handsome new stranger she can't quite trust . . . Tarisai fears the pressure may consume her. But in this finale to the Raybearer duology, Tarisai must learn whether to die for justice . . . or to live for it.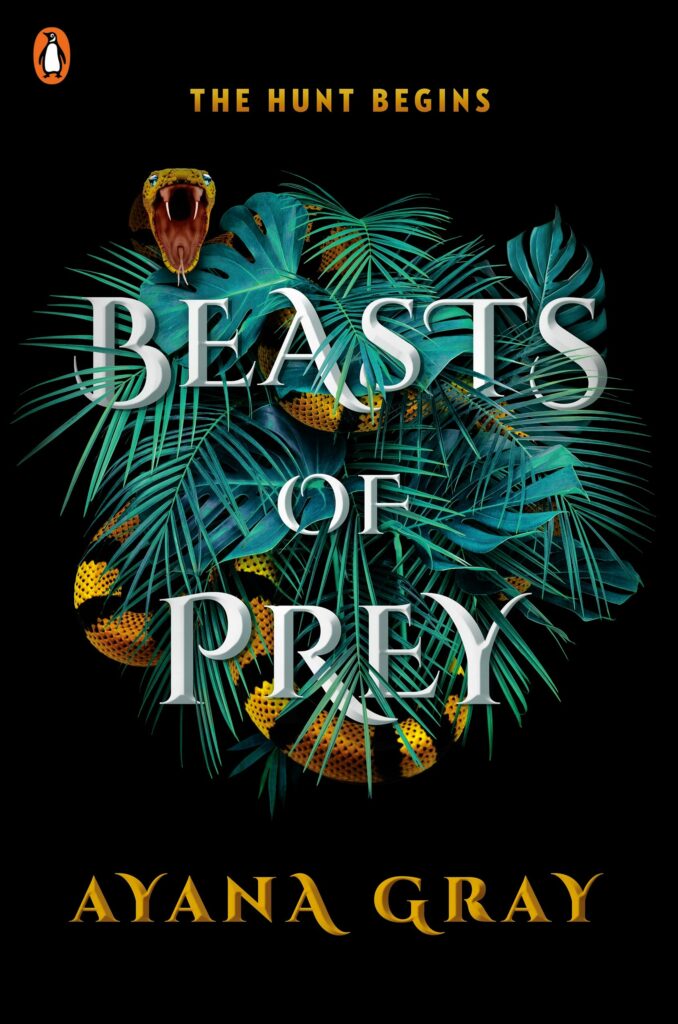 Beasts of Prey by Ayana Gray
I love two very different people striking a very dangerous bargain together. Add in a jungle and wild magic and it's just *chef's kiss*
Magic doesn't exist in the broken city of Lkossa anymore, especially for girls like sixteen-year-old Koffi. Indentured to the notorious Night Zoo, she cares for its fearsome and magical creatures to pay off her family's debts and secure their eventual freedom. But the night her loved ones' own safety is threatened by the Zoo's cruel master, Koffi unleashes a power she doesn't fully understand—and the consequences are dire.
As the second son of a decorated hero, Ekon is all but destined to become a Son of the Six—an elite warrior—and uphold a family legacy. But on the night of his final rite of passage, a fire upends his plans. In its midst, Ekon not only encounters the Shetani—a vicious monster that has plagued the city and his nightmares for nearly a century—but a curious girl who seems to have the power to ward off the beast. Koffi's power ultimately saves Ekon's life, but his choice to let her flee dooms his hopes of becoming a warrior.
Desperate to redeem himself, Ekon vows to hunt the Shetani down and end its reign of terror, but he can't do it alone. Meanwhile, Koffi believes finding the Shetani and selling it for a profit could be the key to solving her own problems. Koffi and Ekon—each keeping their true motives secret from the other—form a tentative alliance and enter into the unknowns of the Greater Jungle, a world steeped in wild magic and untold dangers. The hunt begins. But it quickly becomes unclear whether they are the hunters or the hunted.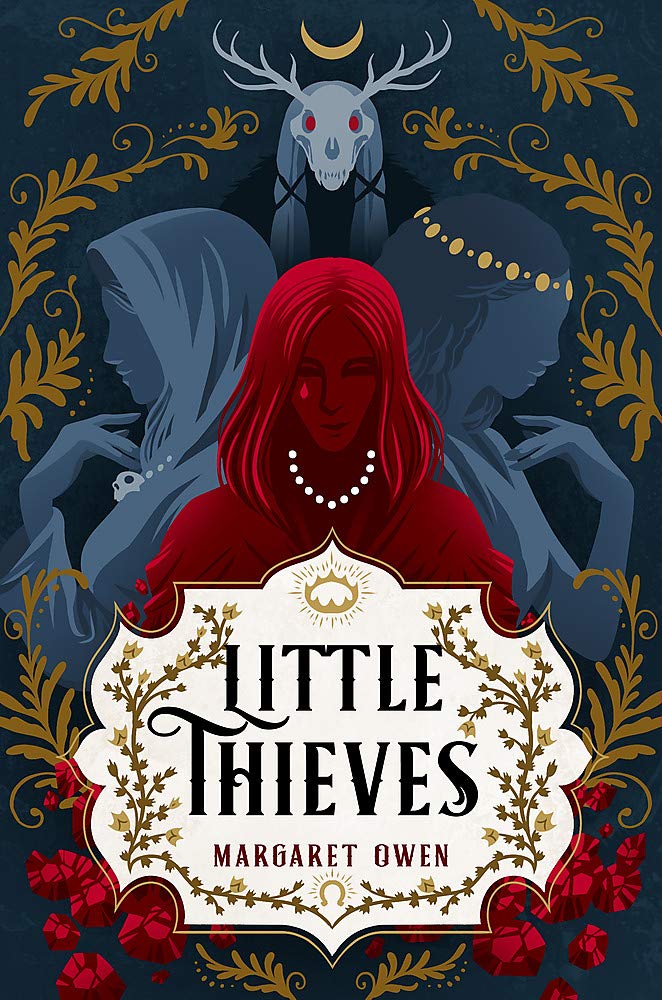 Little Thieves by Margaret Owen
The fairytale vibe of this story drew me in right away along with the idea of seeing a POV from someone who is the villain of the tale. I loved the Merciful Crow, so I knew that I would be reading this new story from Margaret Owen.
Once upon a time, there was a beautiful, kind princess who was betrothed to the prince of a faraway kingdom. When she set off for her new home, her mother gave her a maid for a companion on the journey.
But instead of serving the princess, the wicked maid stole her place.
For a year the true princess toiled away like a common goose girl, while the wicked maid lived high in the palace, fooling the kingdom. But the truth came out. The princess took back her name, her crown, and her husband, and the imposter died for her crimes. Then one day, the wicked maid…told her own story.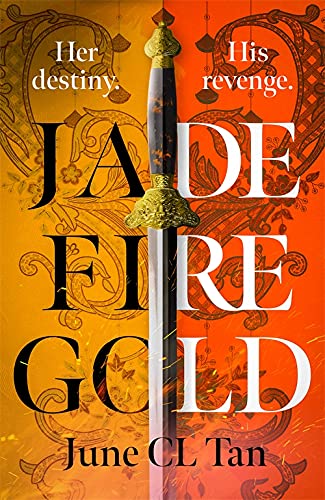 Jade Fire Gold by June C.L. Tan
Magic curses are just fun. I'm so looking forward to seeing the consequences of this character dealing with the fallout of her new power. And, as always, I never tire of mismatched characters having to work together.
Told in a dual POV narrative reminiscent of EMBER IN THE ASHES, JADE FIRE GOLD is a YA fantasy is inspired by East Asian mythology and folk tales. Epic in scope but intimate in characterization, fans of classic fantasies by Tamora Pierce and the magical Asiatic setting of AVATAR: THE LAST AIRBENDER will enjoy this cinematic tale of family, revenge, and forgiveness.
In order to save her grandmother from a cult of dangerous priests, a peasant girl cursed with the power to steal souls enters a tenuous alliance with an exiled prince bent on taking back the Dragon Throne. The pair must learn to trust each other but are haunted by their pasts—and the true nature of her dark magic.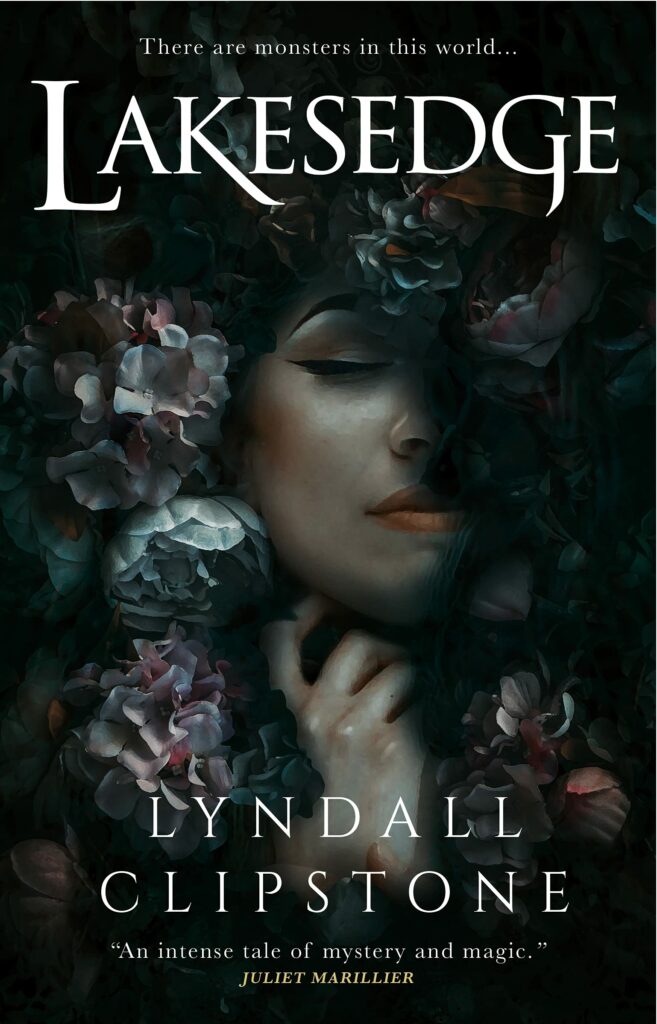 Lakesedge by Lyndall Clipstone
I feel like I have been anticipating this gothic fantasy since it was announced. It has so many things that I love: a haunted mansion, a mysterious boy, and monsters.
There are monsters in the world.
When Violeta Graceling arrives at haunted Lakesedge estate, she expects to find a monster. She knows the terrifying rumors about Rowan Sylvanan, who drowned his entire family when he was a boy. But neither the estate nor the monster are what they seem.
There are monsters in the woods.
As Leta falls for Rowan, she discovers he is bound to the Lord Under, the sinister death god lurking in the black waters of the lake. A creature to whom Leta is inexplicably drawn…
There's a monster in the shadows, and now it knows my name.
Now, to save Rowan—and herself—Leta must confront the darkness in her past, including unraveling the mystery of her connection to the Lord Under.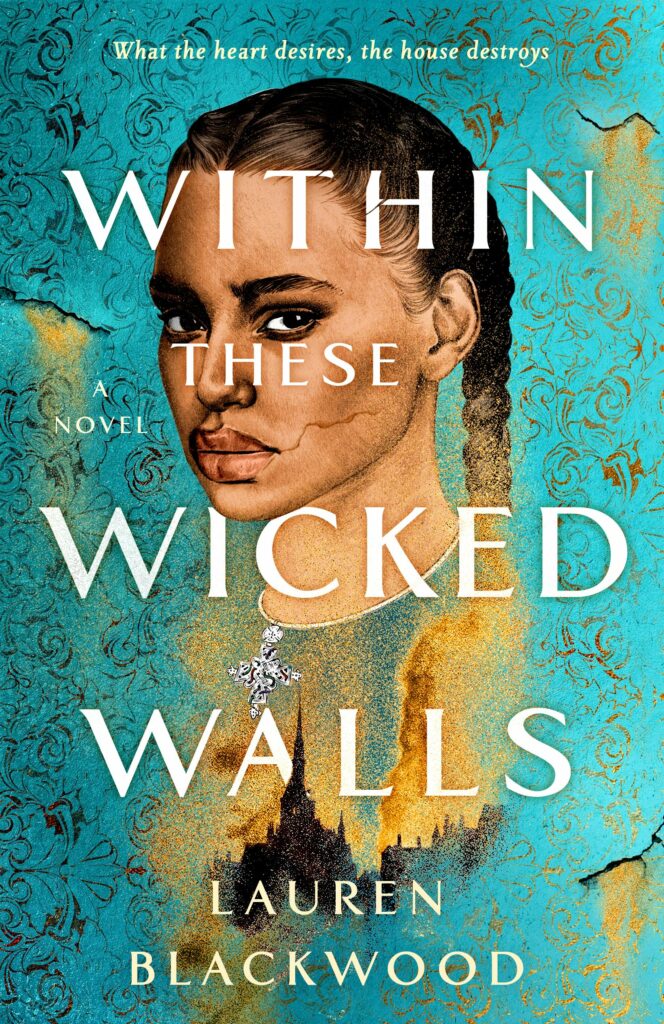 Within These Wicked Walls by Lauren Blackwood
I think at this point in the list, we've established that creepy houses and estates are my jam. Also, we're getting to follow an exorcist and it's Ethiopian inspired! This was such a fast TBR add for me.
What the heart desires, the house destroys…
Andromeda is a debtera—an exorcist hired to cleanse households of the Evil Eye. When a handsome young heir named Magnus Rochester reaches out to hire her, Andromeda quickly realizes this is a job like no other, with horrifying manifestations at every turn, and that Magnus is hiding far more than she has been trained for. Death is the most likely outcome if she stays, but leaving Magnus to live out his curse alone isn't an option. Evil may roam the castle's halls, but so does a burning desire.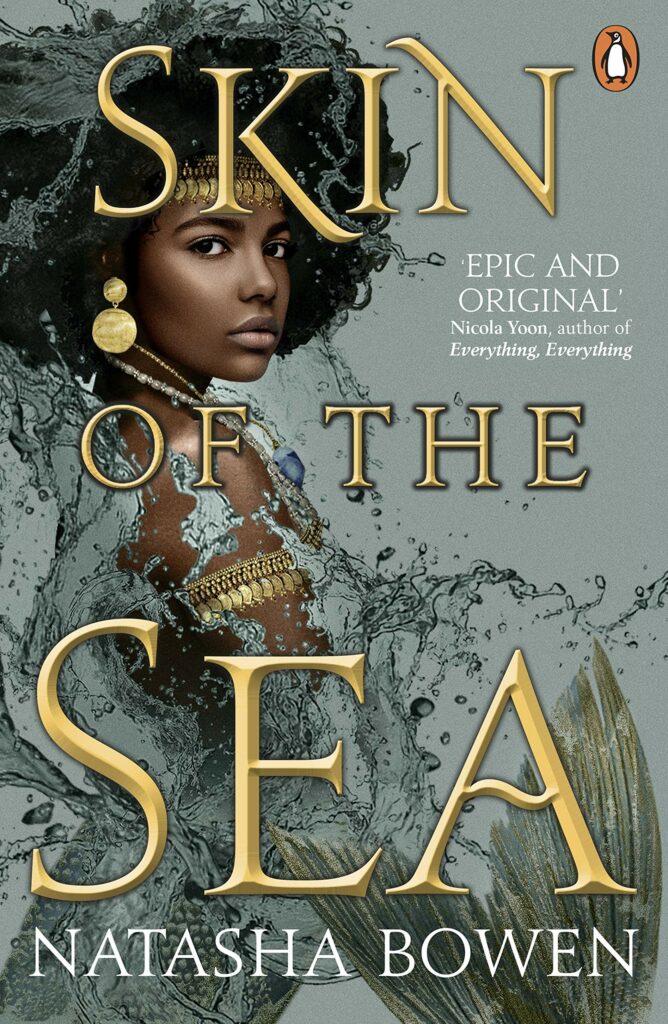 Skin of the Sea by Natasha Bowen
Do you need more than The Little Mermaid meets Children of Blood and Bone? Because I didn't. I am so excited for this debut!
A way to survive.
A way to serve.
A way to save.
Simi prayed to the gods, once. Now she serves them as Mami Wata–a mermaid–collecting the souls of those who die at sea and blessing their journeys back home.
But when a living boy is thrown overboard, Simi does the unthinkable–she saves his life, going against an ancient decree. And punishment awaits those who dare to defy it.
To protect the other Mami Wata, Simi must journey to the Supreme Creator to make amends. But something is amiss. There's the boy she rescued, who knows more than he should. And something is shadowing Simi, something that would rather see her fail. . . .
Danger lurks at every turn, and as Simi draws closer, she must brave vengeful gods, treacherous lands, and legendary creatures. Because if she doesn't, then she risks not only the fate of all Mami Wata, but also the world as she knows it.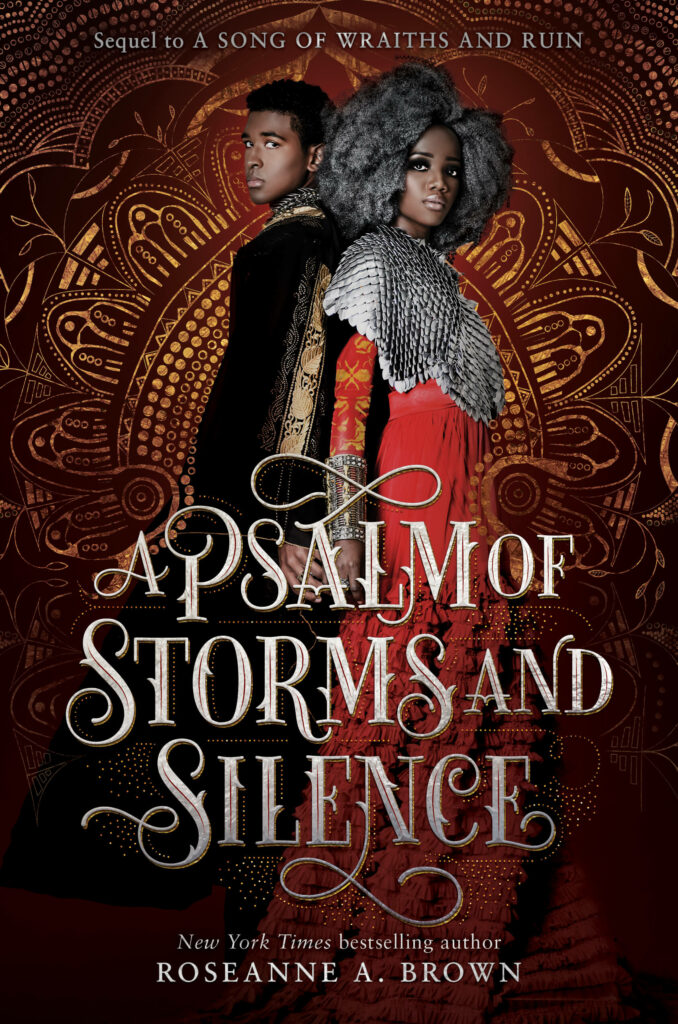 A Psalm of Storms and Silence by Rosanne A. Brown
I am very much anticipating this sequel to the fantastic A Song of Wraiths and Ruin. The first book was so action packed but still had room for a lot of heart. I'm sure the conclusion will be stunning.
Karina lost everything after a violent coup left her without her kingdom or her throne. Now the most wanted person in Sonande, her only hope of reclaiming what is rightfully hers lies in a divine power hidden in the long-lost city of her ancestors.
Meanwhile, the resurrection of Karina's sister has spiraled the world into chaos, with disaster after disaster threatening the hard-won peace Malik has found as Farid's apprentice. When they discover that Karina herself is the key to restoring balance, Malik must use his magic to lure her back to their side. But how do you regain the trust of someone you once tried to kill?
As the fabric holding Sonande together begins to tear, Malik and Karina once again find themselves torn between their duties and their desires. And when the fate of everything hangs on a single, horrifying choice, they each must decide what they value most—a power that could transform the world, or a love that could transform their lives.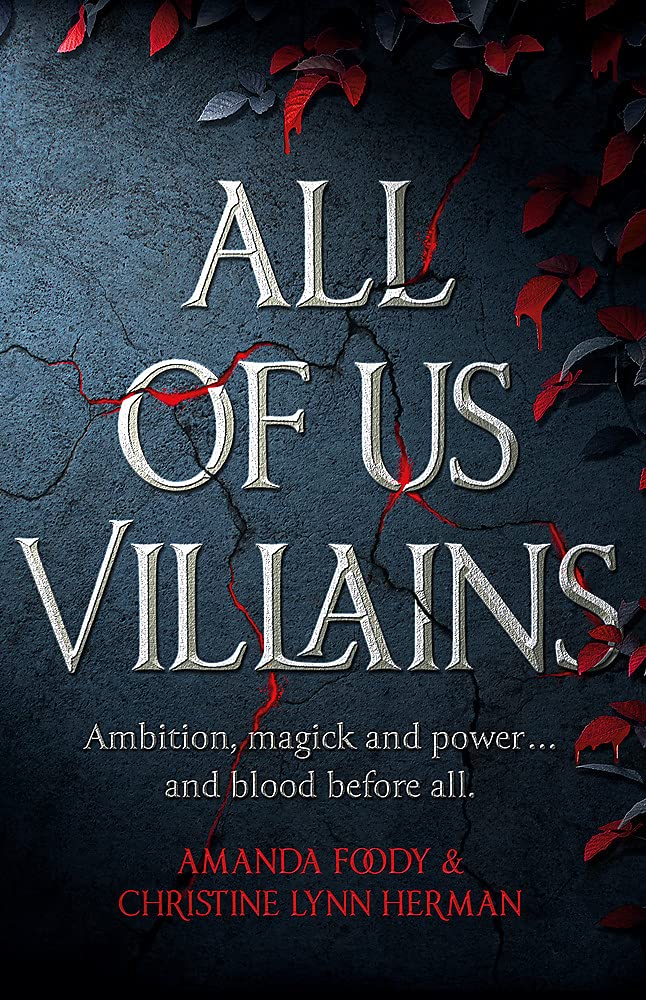 All of Us Villains by Amanda Foody and Christine Lynn Herman
As a fan of the Hunger Games and Battle Royale, I am always down for a book with a battle to the death. Villains make for such interesting protagonists, so I cannot wait to get my hands on this one.
After the publication of a salacious tell-all book, the remote city of Ilvernath is thrust into worldwide spotlight. Tourists, protesters, and reporters flock to its spellshops and ruins to witness an ancient curse unfold: every generation, seven families name a champion among them to compete in a tournament to the death. The winner awards their family exclusive control over the city's high magick supply, the most powerful resource in the world.
In the past, the villainous Lowes have won nearly every tournament, and their champion is prepared to continue his family's reign. But this year, thanks to the influence of their newfound notoriety, each of the champions has a means to win. Or better yet–a chance to rewrite their story.
But this is a story that must be penned in blood.
---
I hope that you found some books to put on your most anticipated books of 2021 TBR lists, and that you'll also consider adding my debut Blood Like Magic out on June 15th about a family of Black witches living in a near future Toronto, and the girl given the impossible task of choosing between her first love and her family's magic.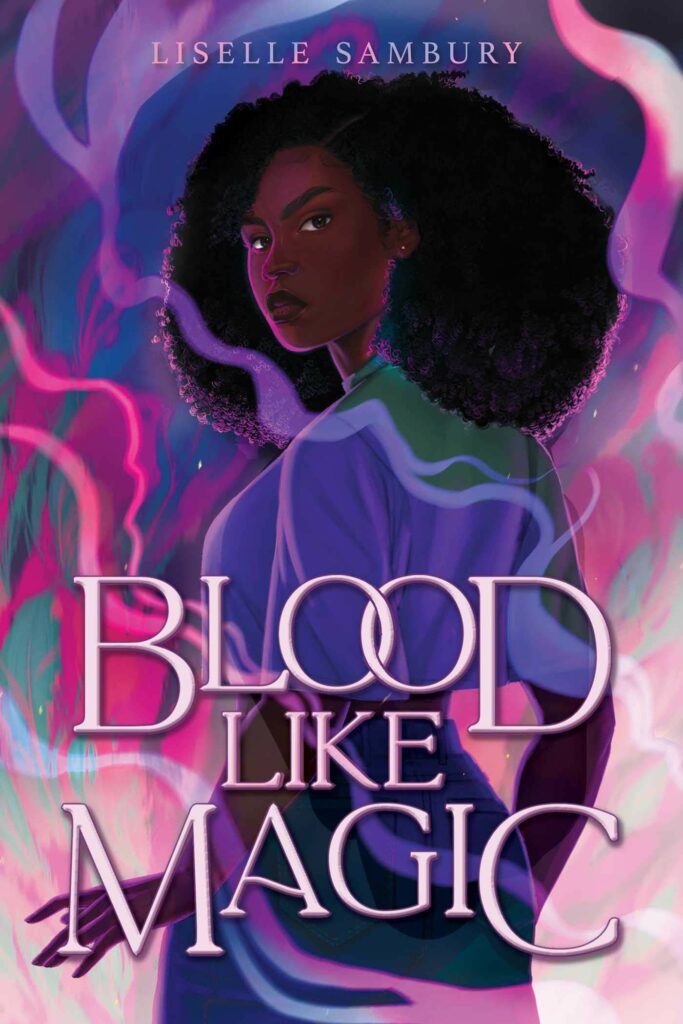 Get your copy of Blood Like Magic by Liselle Sambury here.