While (in an ideal world where mental health services are accessible and affordable to all) books shouldn't replace seeking advice from a doctor or mental health specialist regarding your own or a loved one's mental health, they can be extremely helpful in discovering, understanding and learning more about mental health and mental illness. They can also act as a great tool in making you feel less alone in your thoughts and/or situation.
However, when it comes to reading up on mental health and mental illness, nonfiction books can often feel like an intimidating and overwhelming overload of information. And, if you're not in an ideal headspace, this can make mental health nonfiction feel especially inaccessible.
Thankfully, these 10 titles have gone against the tide by helping to normalise discussing and learning about mental health in an accessible, interesting and taboo-free way — without dumping a mind-boggling bout of information into 1,000+ pages, using jargon only medical professionals understand and written in teeny, tiny font.
---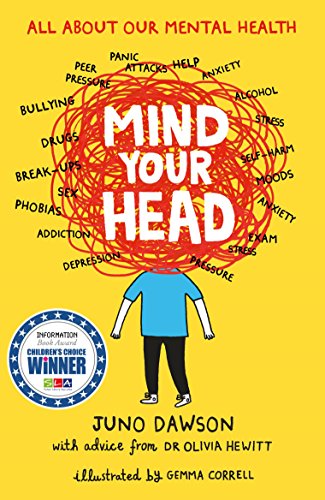 'Mind Your Head' by Juno Dawson
"We all have a mind, so we all need to take care of our mental health as much as we need to take care of our physical health. And the first step is being able to talk about our mental health. Juno Dawson leads the way with this frank, factual and funny book, with added information and support from clinical psychologist Dr Olivia Hewitt. Covering topics from anxiety and depression to addiction, self-harm and personality disorders, Juno and Olivia talk clearly and supportively about a range of issues facing young people's mental health — whether fleeting or long-term — and how to manage them. With real-life stories from young people around the world and witty illustrations from Gemma Correll."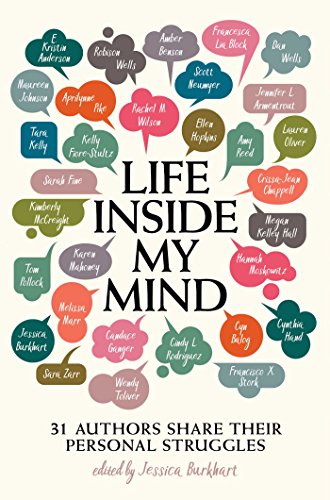 'Life Inside My Mind: 31 Authors Share Their Personal Struggles'
"Your favorite YA authors including Kami Garcia, Ellen Hopkins, Maureen Johnson, and more recount their own experiences with mental illness in this raw, real, and powerful collection of essays that explores everything from ADD to PTSD.
'Life Inside My Mind' is an anthology of true-life events from writers of this generation, for this generation. It takes aim at ending the shame of mental illness. With the intention of providing hope to those who are suffering, awareness to those who are witnessing a friend or family member battle mental illness, and opening the floodgates to conversations about mental illness."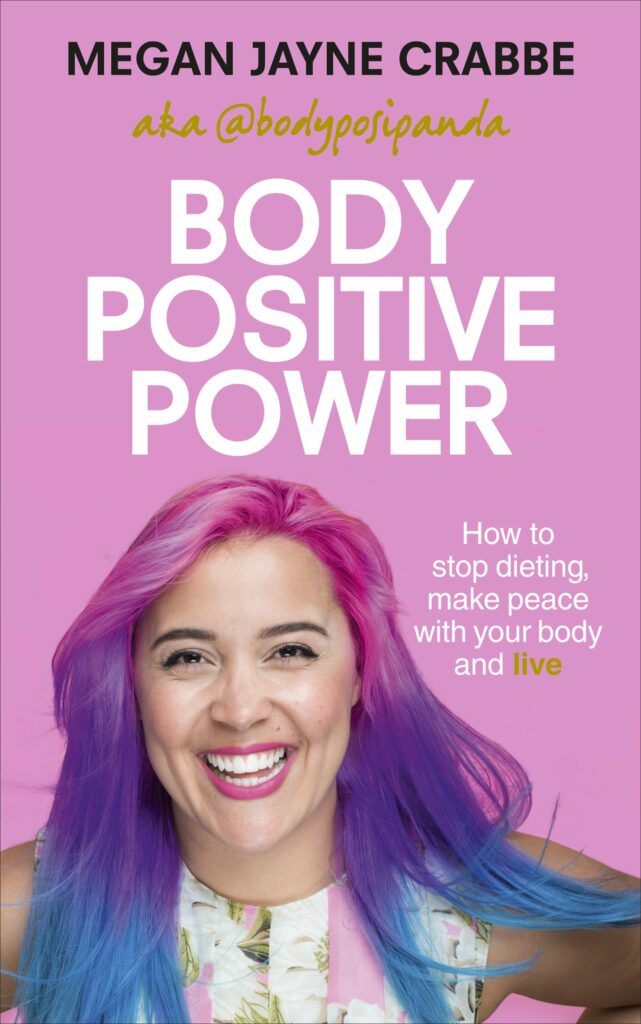 'Body Positive Power' by Megan Jayne Crabbe
"We've been convinced that happiness is something that only comes once we hit that goal weight, get those washboard abs, shrink ourselves down and change every part of ourselves. We believe that our bodies are the problem, but the truth is that our bodies are not the problem. How we've been taught to see them is the problem… it's time for us all to stop believing the lies, and take our power back.
Megan's body image issues began when she was five years old. She spent her childhood chasing thinness, and at fourteen found herself spiralling into anorexia. After recovery she spent years dieting, binging, losing and gaining weight. Then she found body positivity, quit dieting, and finally escaped the cult of thin. Now she's determined to let as many people as possible know the truth: that we are all good enough as we are. If you're tired of being at war with your body, then this book is for you."
'A Beginner's Guide to Being Mental: From Anxiety to Zero F**ks Given' by Natasha Devon
"'Am I normal?'
'What's an anxiety disorder?'
'Does therapy work?'
These are just a few of the questions Natasha Devon is asked as she travels the UK campaigning for better mental health awareness and provision. Here, Natasha calls upon experts in the fields of psychology, neuroscience and anthropology to debunk and demystify the full spectrum of mental health. From A (Anxiety) to Z (Zero F**ks Given – or the art of having high self-esteem) via everything from body image and gender to differentiating 'sadness' from 'depression'.
Statistically, one in three of us will experience symptoms of a mental illness during our lifetimes. Yet all of us have a brain, and so we ALL have mental health – regardless of age, sexuality, race or background. The past few years have seen an explosion in awareness, yet it seems there is still widespread confusion. A Beginner's Guide to Being Mental is for anyone who wants to have this essential conversation, written as only Natasha — with her combination of expertise, personal experience and humour — knows how."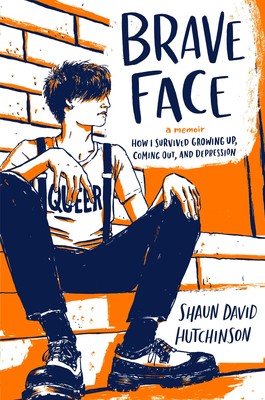 'Brave Face' by Shaun David Hutchinson
"I wasn't depressed because I was gay. I was depressed and gay."
"Shaun David Hutchinson was nineteen. Confused. Struggling to find the vocabulary to understand and accept who he was and how he fit into a community in which he couldn't see himself. The voice of depression told him that he would never be loved or wanted, while powerful and hurtful messages from society told him that being gay meant love and happiness weren't for him.
A million moments large and small over the years all came together to convince Shaun that he couldn't keep going, that he had no future. And so he followed through on trying to make that a reality.
Thankfully Shaun survived, and over time, came to embrace how grateful he is and how to find self-acceptance. In this courageous and deeply honest memoir, Shaun takes readers through the journey of what brought him to the edge, and what has helped him truly believe that it does get better."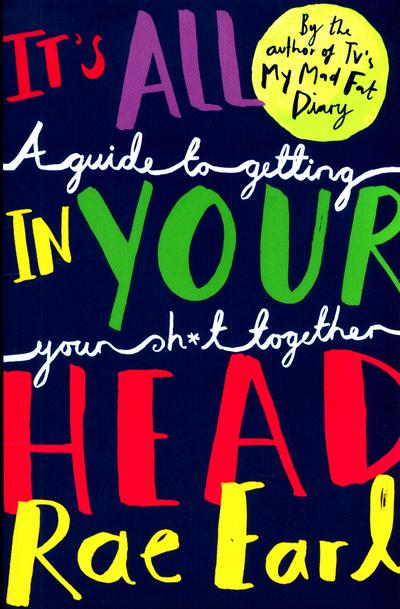 'It's All In Your Head: A Guide to Getting Your Sh*t Together' by Rae Earl
From the author of 'My Mad Fat Diary', 'It's All In Your Head' is full of friendly advice, coping strategies and laugh-out-loud moments to get you through the difficult days. Most of all, this is a book from someone who gets it.
Rae says: "As a teenager, I was very adept at hiding my OCD, my anxiety, my depression and my eating disorders. That's why I've written this book – because I hate to think of any teen going through what I did, and feeling like they can't talk about it, or need to hide it. So let's break down some taboos and start a conversation. I want to help you come out the other side feeling happier and healthier, with a deeper understanding of what's going on in your head and how to navigate through life without feeling overwhelmed or isolated.
Where my lack of medical background becomes an issue, Dr Radha swoops in to the rescue. As a GP, mental-health expert and co-host of BBC Radio 1's The Surgery, I've worked with her to make sure all the information and advice is spot-on. She's clever, she's kind and she GETS it. I wish my teenage brain had had access to Dr Radha."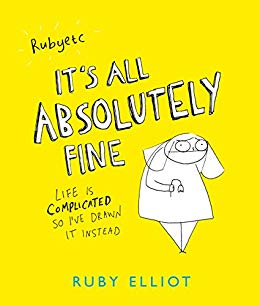 'It's All Absolutely Fine' by Ruby Elliot

"'It's All Absolutely Fine' is a darkly comic, honest and unapologetic illustrated account of the daily struggles with mental health. Opening up about her own struggles with mental health, Ruby draws about everything from depression, body image and eating disorders to anxiety, low self-esteem and working out how to be a 'grown up' in the most inverted comma-y sense of the word."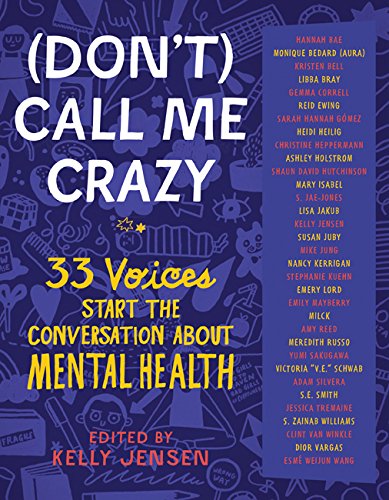 '(Don't) Call Me Crazy' edited by Kelly Jensen
"'(Don't) Call Me Crazy' is a conversation starter and guide to better understanding how our mental health affects us every day. Thirty-three writers, athletes, and artists (including Victoria Schwab, Adam Silvera, Meredith Russo and Kristen Bell) offer essays, lists, comics, and illustrations that explore their personal experiences with mental illness, how we do and do not talk about mental health, help for better understanding how every person's brain is wired differently, and what, exactly, might make someone crazy."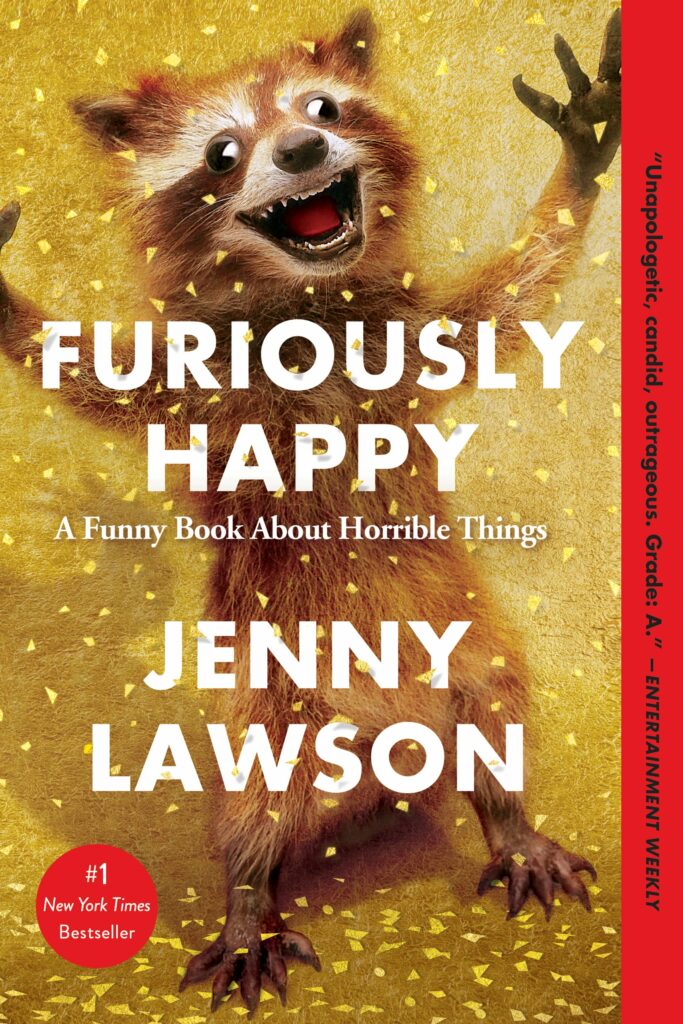 'Furiously Happy: A Funny Book About Horrible Things' by Jenny Lawson
"In Furiously Happy, a humour memoir tinged with just enough tragedy and pathos to make it worthwhile, Jenny Lawson examines her own experience with severe depression and a host of other conditions, and explains how it has led her to live life to the fullest."
'Reasons to Stay Alive' by Matt Haig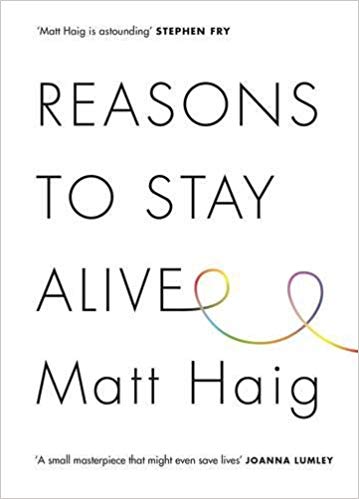 "Everyone's lives are touched by mental illness: if we do not suffer from it ourselves, then we have a friend or loved one who does. Matt's frankness about his experiences is both inspiring to those who feel daunted by depression and illuminating to those who are mystified by it. Above all, his humor and encouragement never let us lose sight of hope. Speaking as his present self to his former self in the depths of depression, Matt is adamant that the oldest cliché is the truest—there is light at the end of the tunnel. He teaches us to celebrate the small joys and moments of peace that life brings, and reminds us that there are always reasons to stay alive."