30+ YA book releases for February 2021
February: the month of love and new books
Whether you're looking to fill your February with chilling thrillers, epic fantasies, heart-fluttering romance or empowering contemporaries, you'll find it all and more in this list of new YA book releases for the month.
---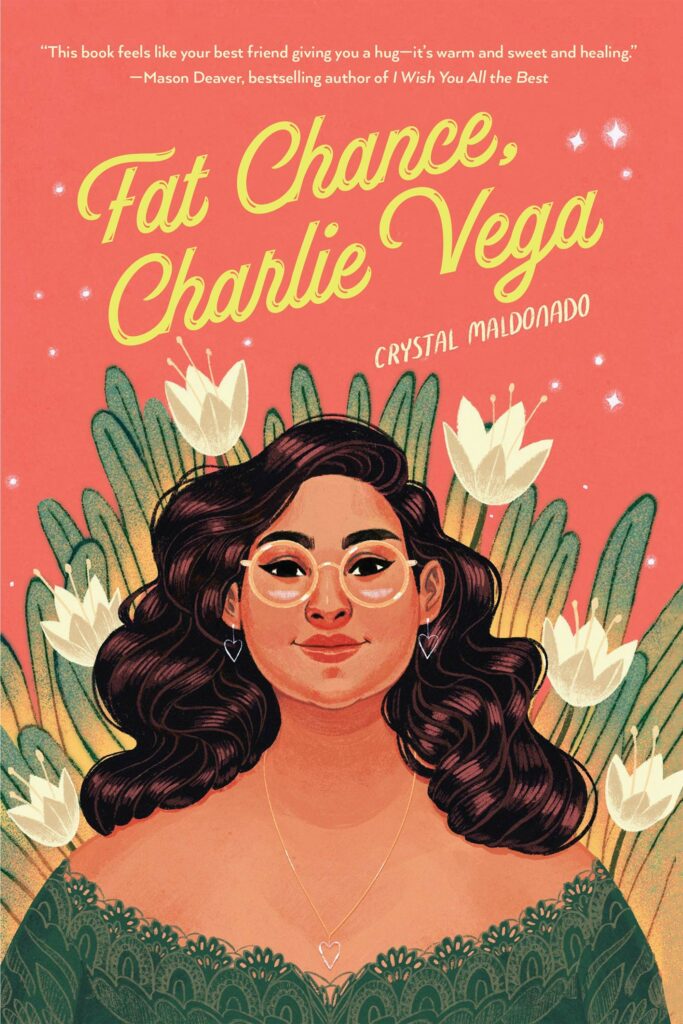 Fat Chance, Charlie Vega by Crystal Maldonado (2nd February 2021)
Charlie Vega is a lot of things. Smart. Funny. Artistic. Ambitious. Fat.
People sometimes have a problem with that last one. Especially her mom. Charlie wants a good relationship with her body, but it's hard, and her mom leaving a billion weight loss shakes on her dresser doesn't help. The world and everyone in it have ideas about what she should look like: thinner, lighter, slimmer-faced, straighter-haired. Be smaller. Be whiter. Be quieter.
But there's one person who's always in Charlie's corner: her best friend Amelia. Slim. Popular. Athletic. Totally dope. So when Charlie starts a tentative relationship with cute classmate Brian, the first worthwhile guy to notice her, everything is perfect until she learns one thing–he asked Amelia out first. So is she his second choice or what? Does he even really see her? UGHHH. Everything is now officially a MESS.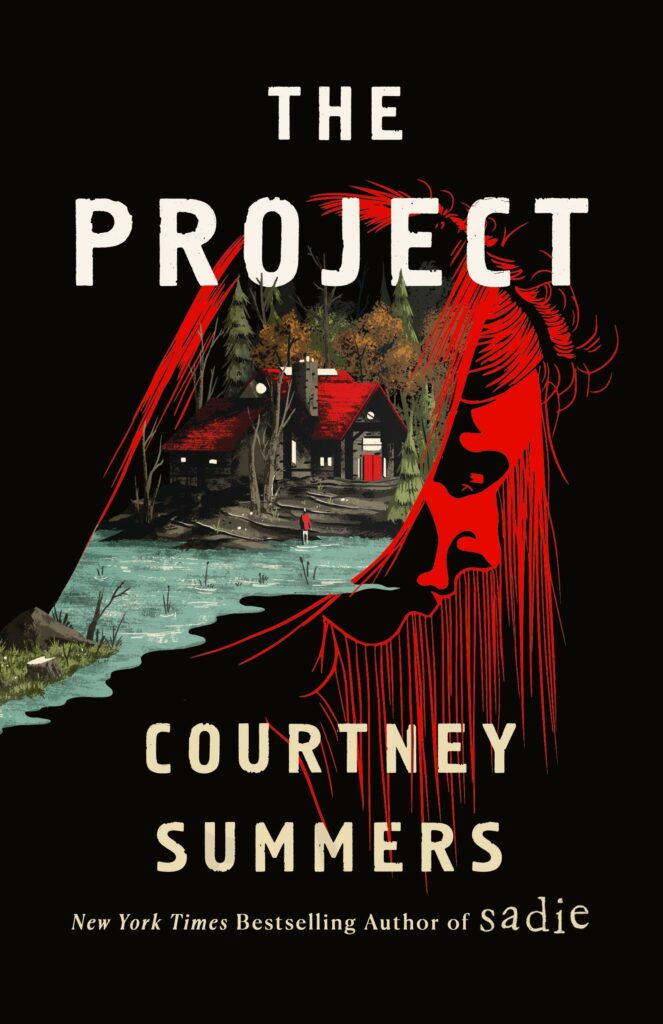 The Project by Courtney Summers (2nd February 2021)
Lo Denham is used to being on her own. After her parents died, Lo's sister, Bea, joined The Unity Project, leaving Lo in the care of their great aunt. Thanks to its extensive charitable work and community outreach, The Unity Project has won the hearts and minds of most in the Upstate New York region, but Lo knows there's more to the group than meets the eye. She's spent the last six years of her life trying—and failing—to prove it.
When a man shows up at the magazine Lo works for claiming The Unity Project killed his son, Lo sees the perfect opportunity to expose the group and reunite with Bea once and for all. When her investigation puts her in the direct path of its leader, Lev Warren and as Lo delves deeper into The Project, the lives of its members it upends everything she thought she knew about her sister, herself, cults, and the world around her—to the point she can no longer tell what's real or true. Lo never thought she could afford to believe in Lev Warren . . . but now she doesn't know if she can afford not to.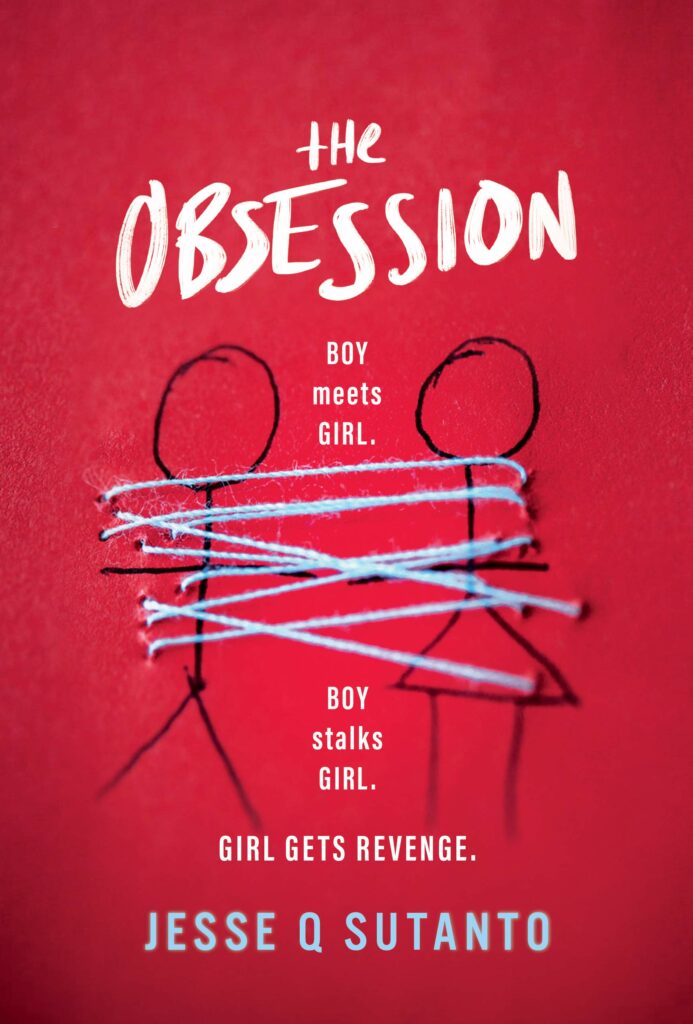 The Obsession by Jesse Q. Sutanto (2nd February 2021)
Nobody knows Delilah like Logan does. Nobody. He makes sure of it by learning everything he can through her social media and watching her through a hidden camera he has trained on her house. Some might call him a stalker. Logan prefers to be called "romantic."
But after Logan sees Delilah killing her abusive stepfather, he realizes there's still more about her to discover. His sweet, perfect Delilah isn't so perfect after all.
Delilah knows she should feel guilty, but all she feels is free. She's so over the men in her life controlling her. Except Logan saw what she did, and he won't let her forget it.
Delilah is done being the victim. And she refuses to be a character in Logan's twisted fantasy. If Logan won't let her go… she'll make him.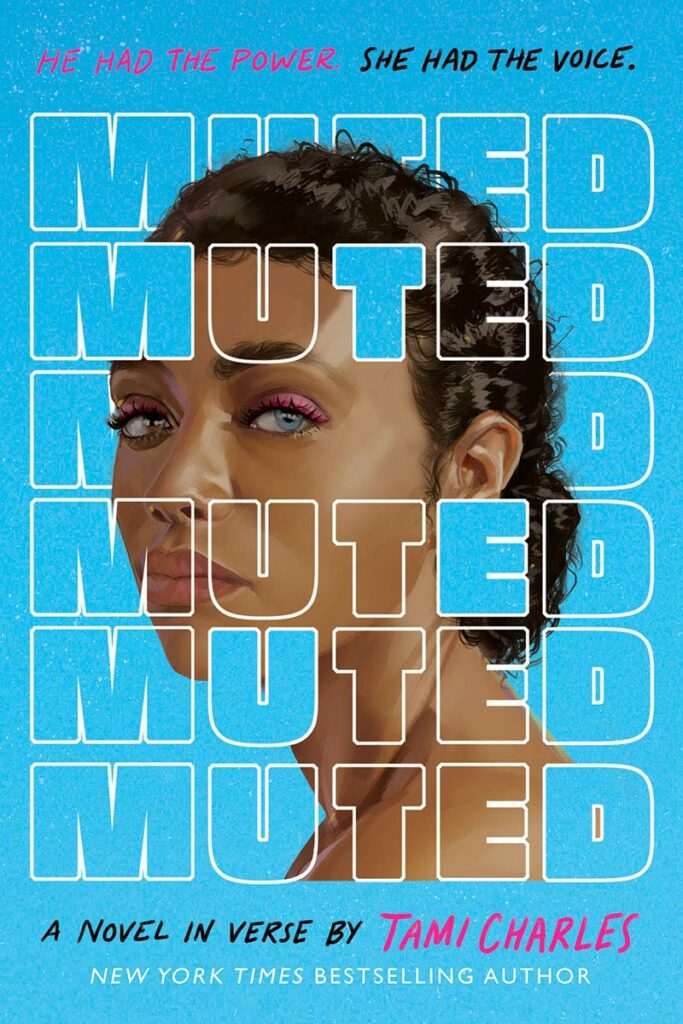 Muted by Tami Charles (2nd February)
For seventeen-year-old Denver, music is everything. Writing, performing, and her ultimate goal: escaping her very small, very white hometown.
So Denver is more than ready on the day she and her best friends Dali and Shak sing their way into the orbit of the biggest R&B star in the world, Sean "Mercury" Ellis. Merc gives them everything: parties, perks, wild nights — plus hours and hours in the recording studio. Even the painful sacrifices and the lies the girls have to tell are all worth it. Until they're not.
Denver begins to realize that she's trapped in Merc's world, struggling to hold on to her own voice. As the dream turns into a nightmare, she must make a choice: lose her big break, or get broken.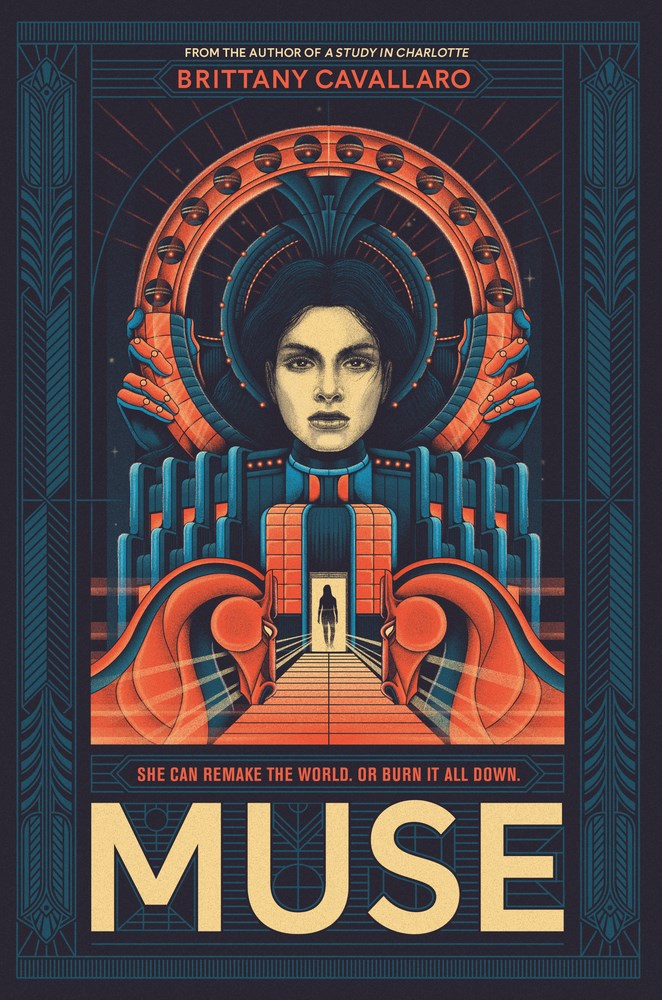 Muse by Brittany Cavallaro (2nd February 2021)
The year is 1893, and war is brewing in the First American Kingdom. But Claire Emerson has a bigger problem. While her father prepares to reveal the mighty weapon he's created to showcase the might of their province, St. Cloud, in the World's Fair, Claire is crafting a plan to escape.
Claire's father is a sought-after inventor, but he believes his genius is a gift, granted to him by his daughter's touch. He's kept Claire under his control for years. As St. Cloud prepares for war, Claire plans to claim her life for herself, even as her best friend, Beatrix, tries to convince her to stay and help with the growing resistance movement that wants to see a woman on the throne. At any cost.
When her father's weapon fails to fire on the fair's opening day, Claire is taken captive by Governor Remy Duchamp, St. Cloud's young, untried ruler. Remy believes that Claire's touch bestows graces he's never had, and with his governing power weakening and many political rivals planning his demise, Claire might be his only and best ally. But the last thing that Claire has ever wanted is to be someone else's muse. Still, affections can change as quickly as the winds of war. And Claire has a choice to make: Will she quietly remake her world from the shadows—or bring it down in flames?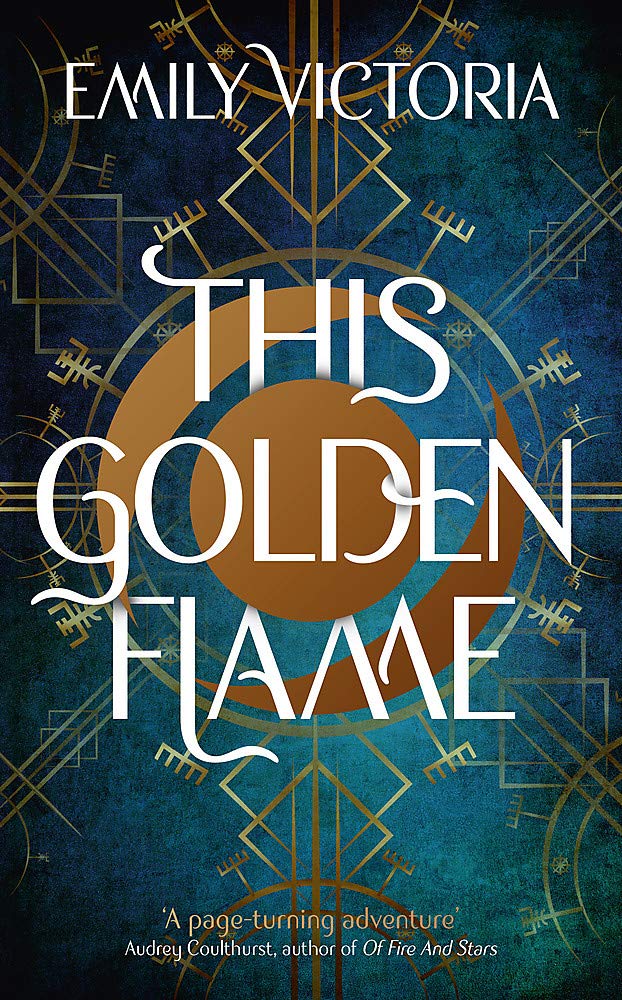 This Golden Flame by Emily Victoria (2nd February 2021)

Orphaned and forced to serve her country's ruling group of scribes, Karis wants nothing more than to find her brother, long ago shipped away. But family bonds don't matter to the Scriptorium, whose sole focus is unlocking the magic of an ancient automaton army.
In her search for her brother, Karis does the seemingly impossible: she awakens a hidden automaton. Intelligent, with a conscience of his own, Alix has no idea why he was made. Or why his father – their nation's greatest traitor – once tried to destroy the automatons.
Suddenly, the Scriptorium isn't just trying to control Karis; it's hunting her. Together with Alix, Karis must find her brother . . . and the secret that's held her country in its power for centuries.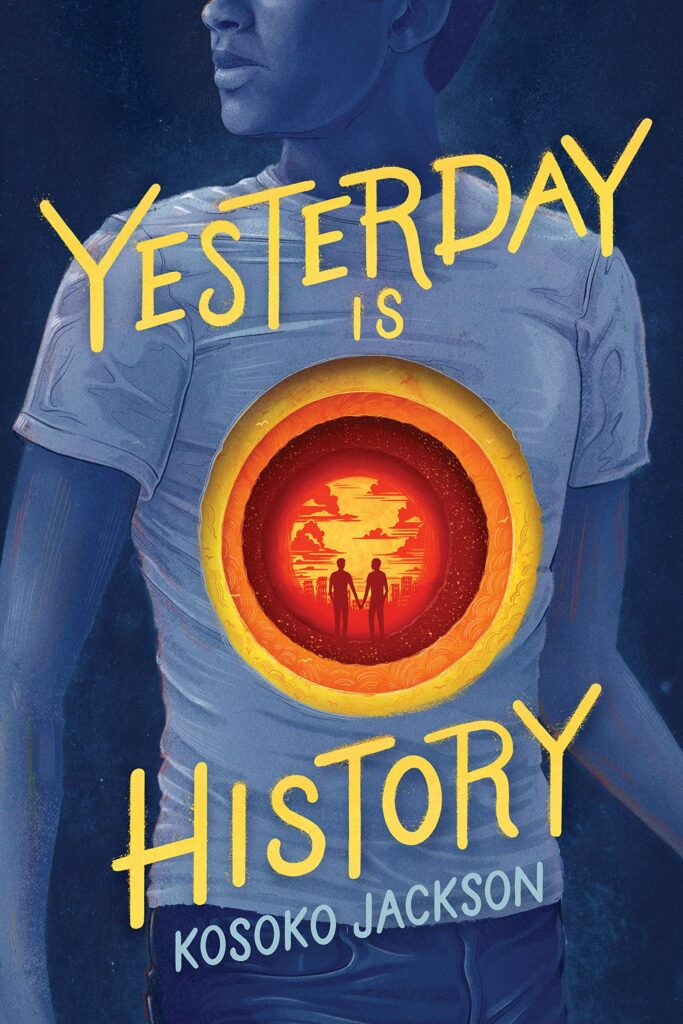 Yesterday is History by Kosoko Jackson (2nd February 2021)
Weeks ago, Andre Cobb received a much-needed liver transplant. He's ready for his life to finally begin, until one night, when he passes out and wakes up somewhere totally unexpected…in 1969, where he connects with a magnetic boy named Michael.
And then, just as suddenly as he arrived, he slips back to present-day Boston, where the family of his donor is waiting to explain that his new liver came with a side effect—the ability to time travel. And they've tasked their youngest son, Blake, with teaching Andre how to use his unexpected new gift.
Andre splits his time bouncing between the past and future. Between Michael and Blake. Michael is everything Andre wishes he could be, and Blake, still reeling from the death of his brother, Andre's donor, keeps him at arm's length despite their obvious attraction to each other.
Torn between two boys, one in the past and one in the present, Andre has to figure out where he belongs—and more importantly who he wants to be—before the consequences of jumping in time catch up to him and change his future for good.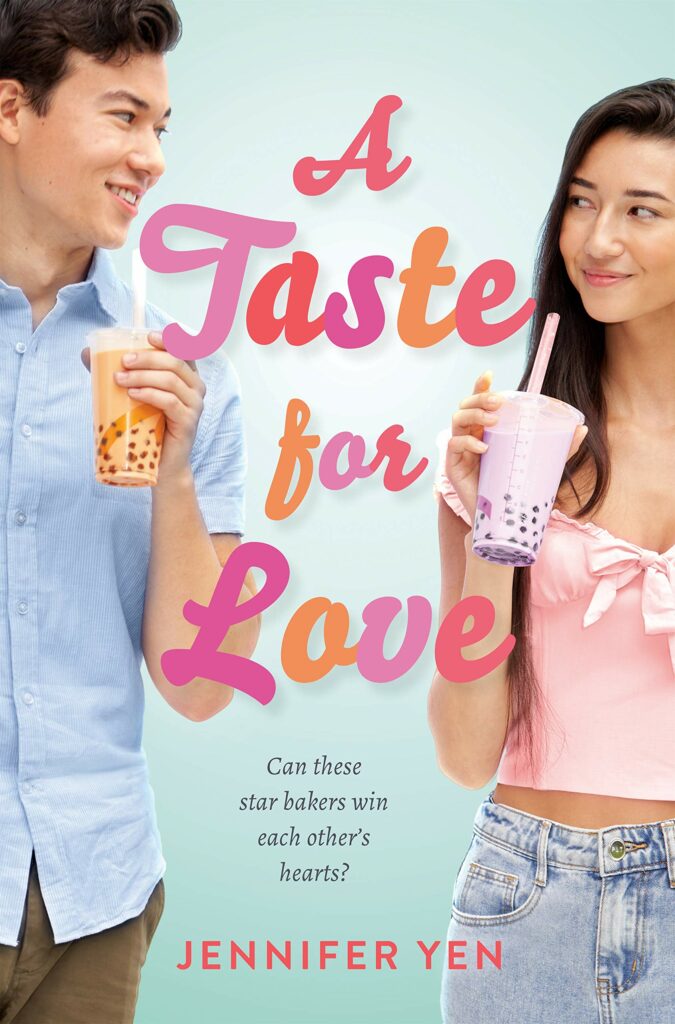 A Taste for Love by Jennifer Yen (2nd February 2021)
To her friends, high school senior Liza Yang is nearly perfect. Smart, kind, and pretty, she dreams big and never shies away from a challenge. But to her mom, Liza is anything but. Compared to her older sister Jeannie, Liza is stubborn, rebellious, and worst of all, determined to push back against all of Mrs. Yang's traditional values, especially when it comes to dating.
The one thing mother and daughter do agree on is their love of baking. Mrs. Yang is the owner of Houston's popular Yin & Yang Bakery. With college just around the corner, Liza agrees to help out at the bakery's annual junior competition to prove to her mom that she's more than her rebellious tendencies once and for all. But when Liza arrives on the first day of the bake-off, she realizes there's a catch: all of the contestants are young Asian American men her mother has handpicked for Liza to date.
The bachelorette situation Liza has found herself in is made even worse when she happens to be grudgingly attracted to one of the contestants; the stoic, impenetrable, annoyingly hot James Wong. As she battles against her feelings for James, and for her mother's approval, Liza begins to realize there's no tried and true recipe for love.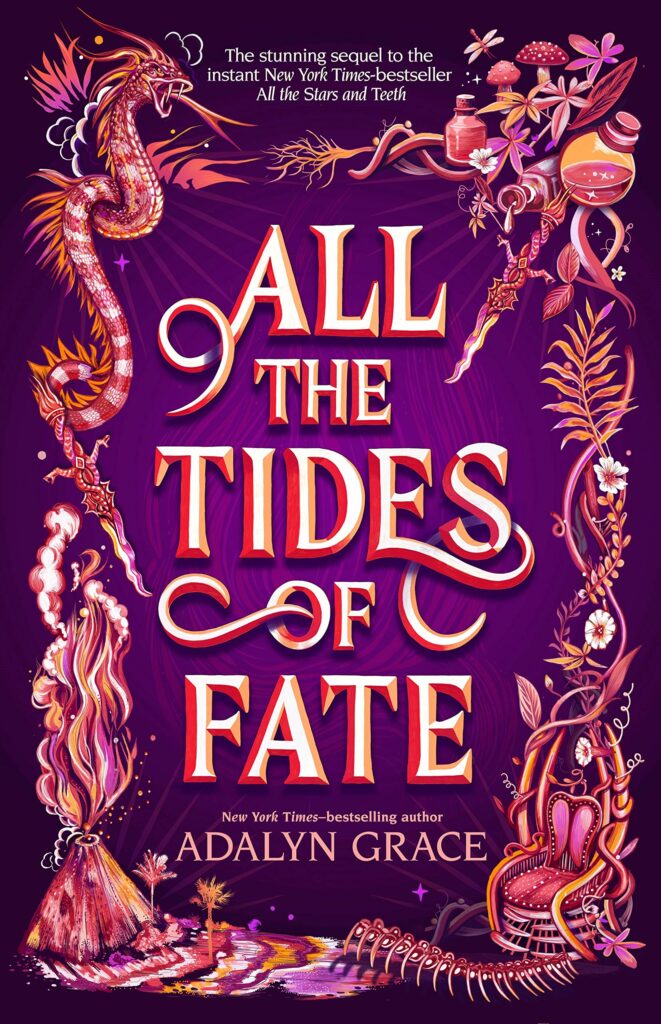 All the Tides of Fate by Adalyn Grace (2nd February)
Through blood and sacrifice, Amora Montara has conquered a rebellion and taken her rightful place as queen of Visidia. Now, with the islands in turmoil and the people questioning her authority, Amora cannot allow anyone to see her weaknesses.
No one can know about the curse in her bloodline. No one can know that she's lost her magic. No one can know the truth about the boy who holds the missing half of her soul.
To save herself and Visidia, Amora embarks on a desperate quest for a mythical artifact that could fix everything―but it comes at a terrible cost. As she tries to balance her loyalty to her people, her crew, and the desires of her heart, Amora will soon discover that the power to rule might destroy her.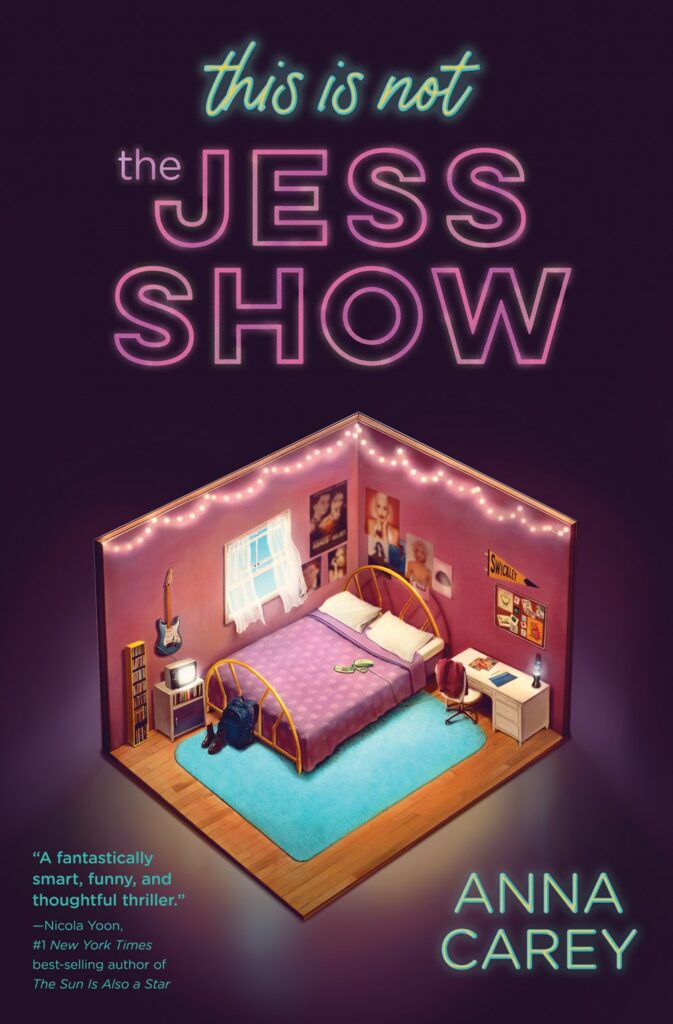 This is Not the Jess Show by Anna Carey (2nd February 2021)
Like any other teenager, Jess Flynn is just trying to get through her junior year without drama … but drama seems to keep finding her. Between a new crush on her childhood best friend, overprotective parents cramping her social life, and her younger sister's worsening health, the only constant is change–and her hometown of Swickley, which feels smaller by the day.
Swickley is getting weirder by the day, too. Half the population has been struck down by a mysterious flu. Conversations end awkwardly when Jess enters the room. And then one day, a tiny, sleek black device–with an apple logo on it–falls out of her best friend's backpack and lands at Jess's feet.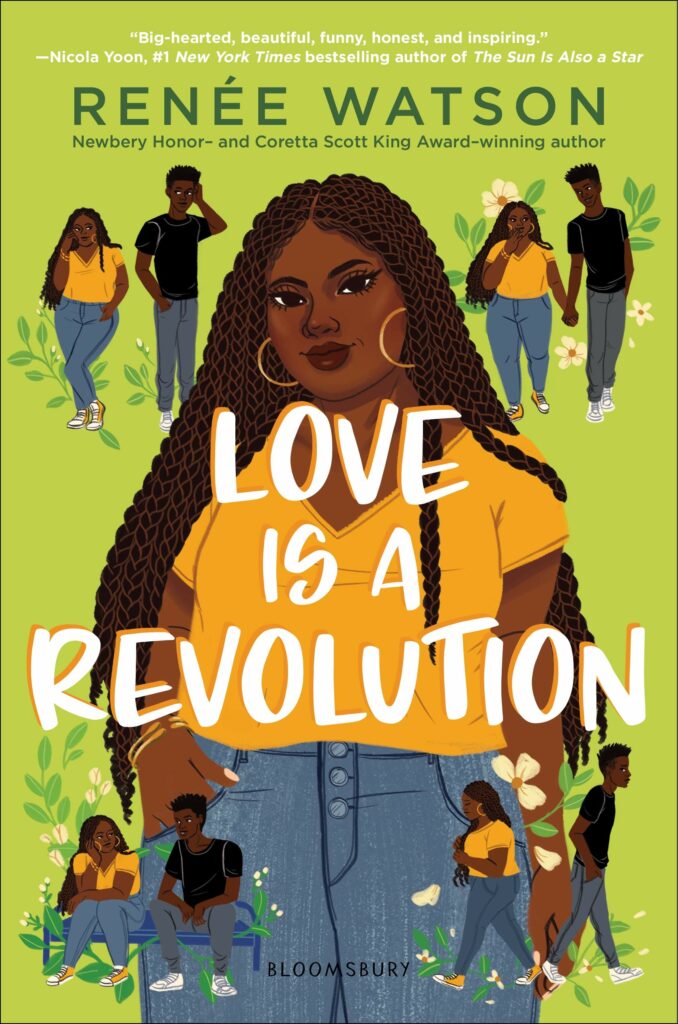 Love is a Revolution by Reneé Watson (2nd February 2021)
When Nala Robertson reluctantly agrees to attend an open mic night for her cousin-sister-friend Imani's birthday, she finds herself falling in instant love with Tye Brown, the MC. He's perfect, except . . . Tye is an activist and is spending the summer putting on events for the community when Nala would rather watch movies and try out the new seasonal flavors at the local creamery. In order to impress Tye, Nala tells a few tiny lies to have enough in common with him. As they spend more time together, sharing more of themselves, some of those lies get harder to keep up. As Nala falls deeper into keeping up her lies and into love, she'll learn all the ways love is hard, and how self-love is revolutionary.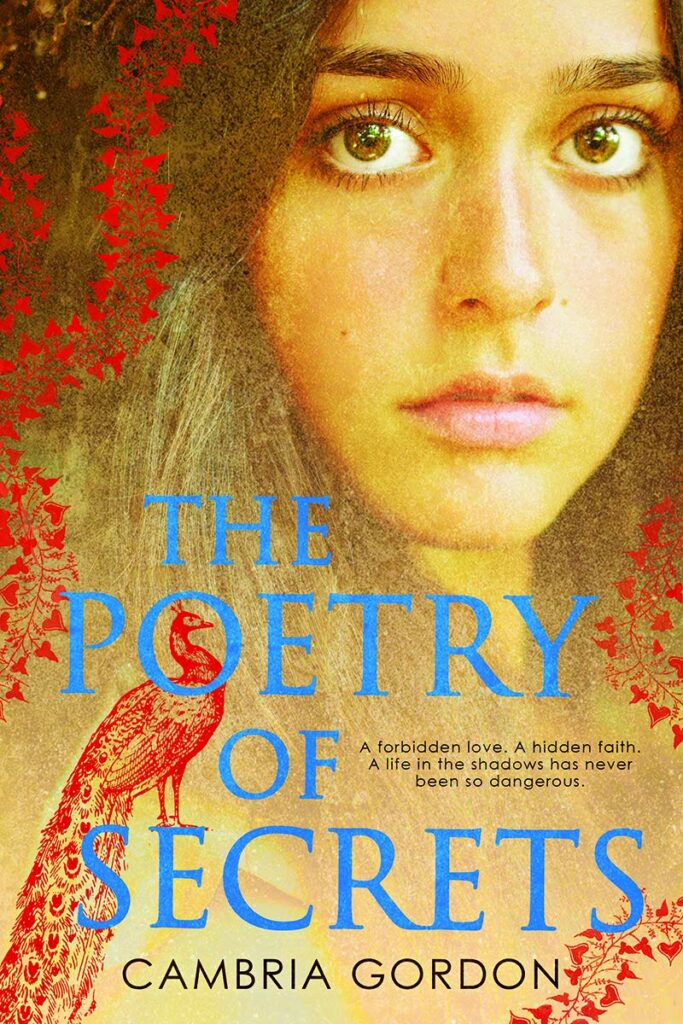 The Poetry of Secrets by Cambria Gordon (2nd February)
Isabel Perez carries secrets with her every day. As a young woman in 1481, Trujillo, Spain, Isabel should be overjoyed that the alguacil of the city wants to marry her. She is supposed to be flattered especially because she and her family are conversos, Jews forced to convert to Catholicism — leaving them low in the hierarchy of the new Spanish order. But, although she can't tell anyone, she only has eyes for Diego Altamirano, a young nobleman whose family would never let him court Isabel.
So for now she sneaks out to attend poetry readings, for she longs to one day be a famous poet…another secret wish that may never come true.
But Isabel's most dangerous secret is this: Though the Perezes claim to be New Christians, they still practice Judaism in the refuge of their own home. When the Spanish Inquisition reaches Trujillo determined to punish such judaizers, Isabel finds herself in more danger than she ever could have imagined. Amidst the bloodshed and intolerance, she and Diego will have to fight for their lives in a quest to truly be free.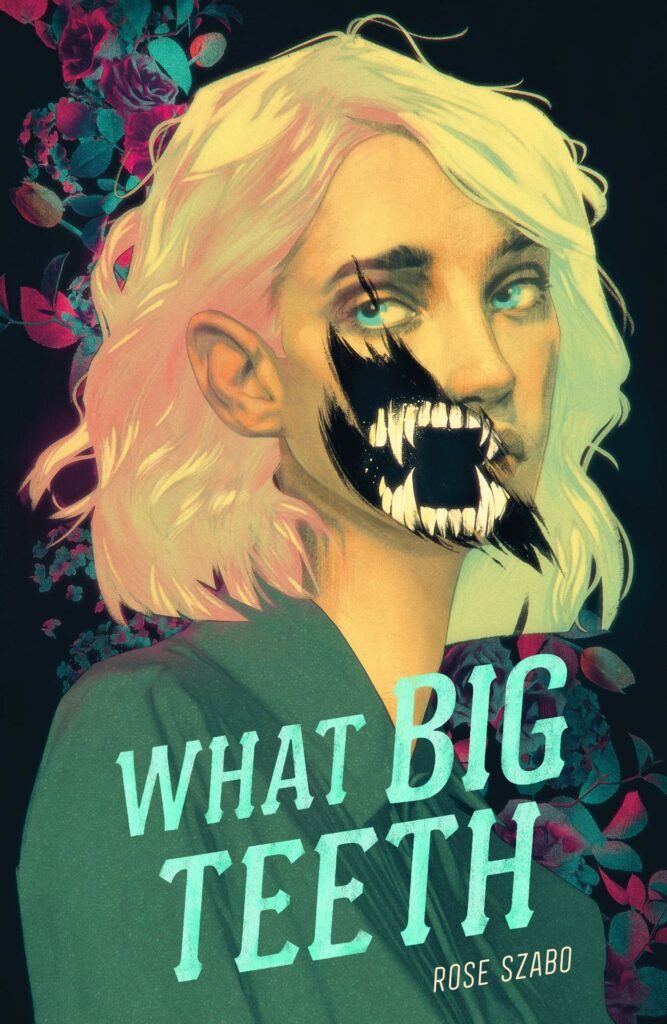 What Big Teeth by Rose Szabo (2nd February 2021)
Eleanor Zarrin has been estranged from her wild family for years. When she flees boarding school after a horrifying incident, she goes to the only place she thinks is safe: the home she left behind. But when she gets there, she struggles to fit in with her monstrous relatives, who prowl the woods around the family estate and read fortunes in the guts of birds.
Eleanor finds herself desperately trying to hold the family together — in order to save them all, Eleanor must learn to embrace her family of monsters and tame the darkness inside her.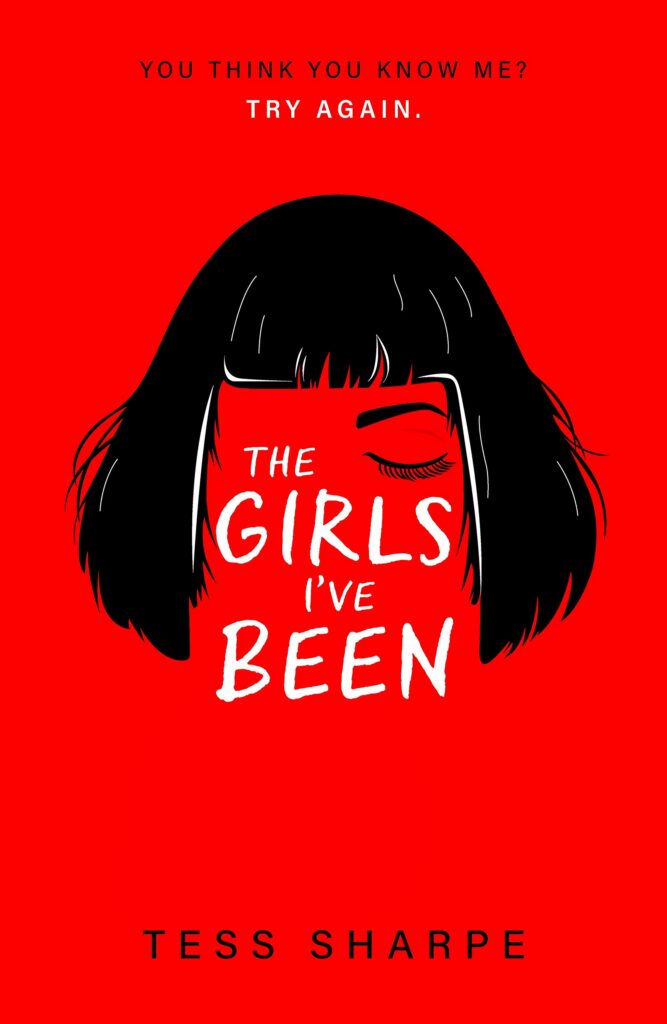 The Girls I've Been by Tess Sharpe (4th February 2021 UK release)
Nora O'Malley's been a lot of girls. As the daughter of a con-artist who targets criminal men, she grew up as her mother's protégé. But when mom fell for the mark instead of conning him, Nora pulled the ultimate con: escape.
For five years Nora's been playing at normal. But she needs to dust off the skills she ditched because she has three problems:
#1: Her ex walked in on her with her girlfriend. Even though they're all friends, Wes didn't know about her and Iris.
#2: The morning after Wes finds them kissing, they all have to meet to deposit the fundraiser money they raised at the bank. It's a nightmare that goes from awkward to deadly, because:
#3: Right after they enter bank, two guys start robbing it.
The bank robbers may be trouble, but Nora's something else entirely. They have no idea who they're really holding hostage…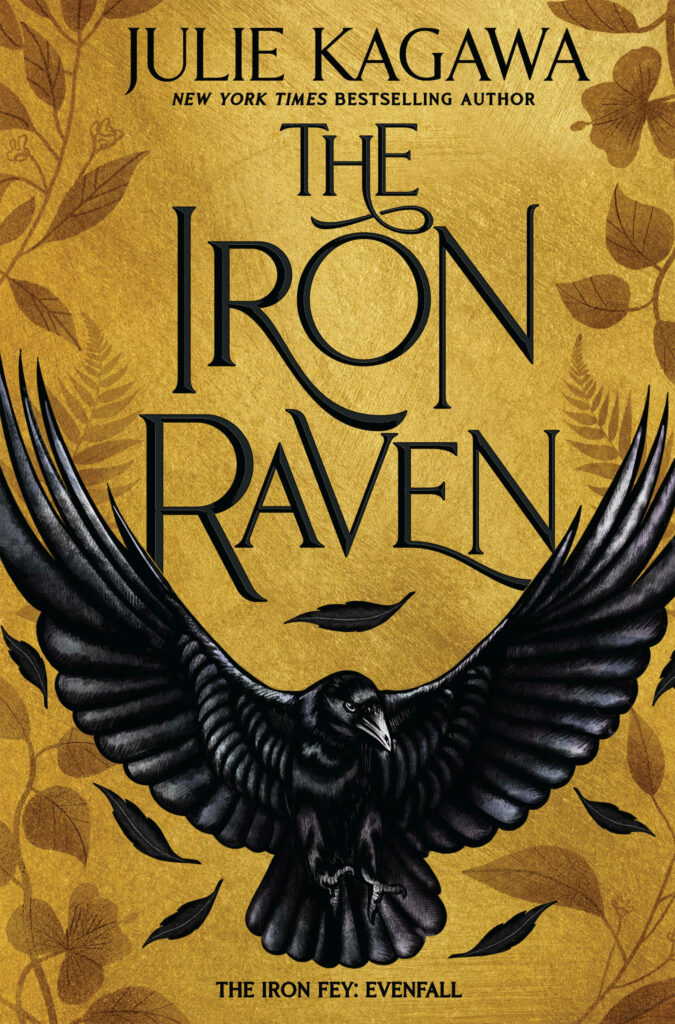 The Iron Raven by Julie Kagawa (9th February 2021)
Robin Goodfellow. Puck. Prankster, joker, raven, fool… King Oberon's right-hand jester from A Midsummer Night's Dream. The legends are many, but the truth will now be known as never before, as Puck finally tells his own story and faces a threat to the lands of Faery and the human world unlike any before.
With the Iron Queen Meghan Chase and her prince consort, Puck's longtime rival Ash, and allies old and new by his side, Puck begins a fantastical and dangerous adventure not to be missed or forgotten.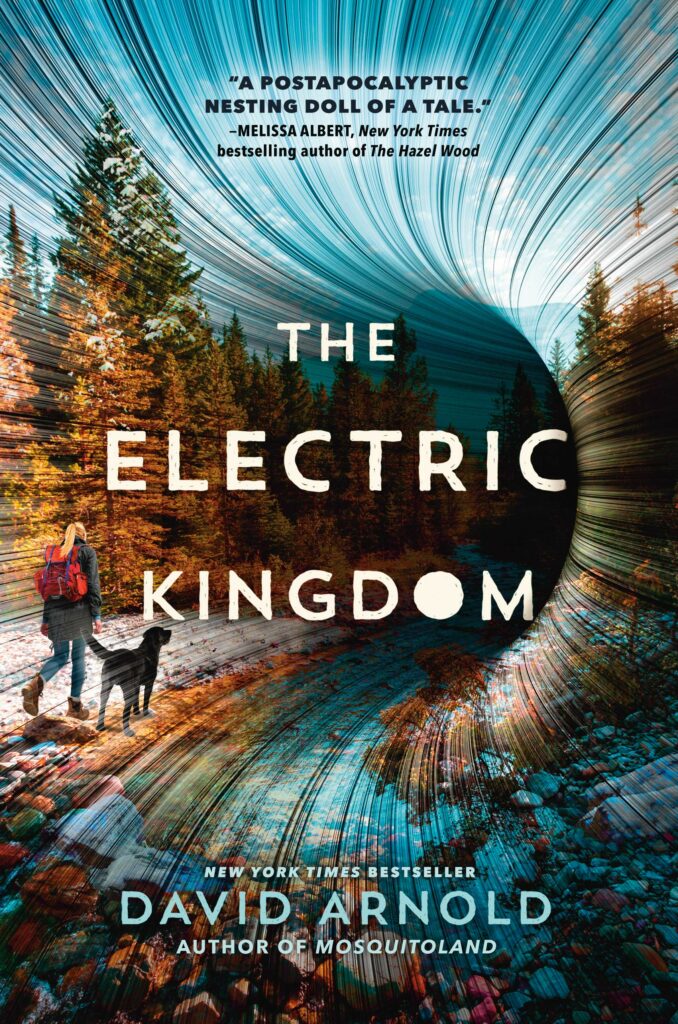 The Electric Kingdom by David Arnold (9th February 2021)
When a deadly Fly Flu sweeps the globe, it leaves a shell of the world that once was. Among the survivors are eighteen-year-old Nico and her dog, on a voyage devised by Nico's father to find a mythical portal; a young artist named Kit, raised in an old abandoned cinema; and the enigmatic Deliverer, who lives Life after Life in an attempt to put the world back together. As swarms of infected Flies roam the earth, these few survivors navigate the woods of post-apocalyptic New England, meeting others along the way, each on their own quest to find life and light in a world gone dark. The Electric Kingdom is a sweeping exploration of love, art, storytelling, eternal life, and above all, a testament to the notion that even in an exterminated world, one person might find beauty in another.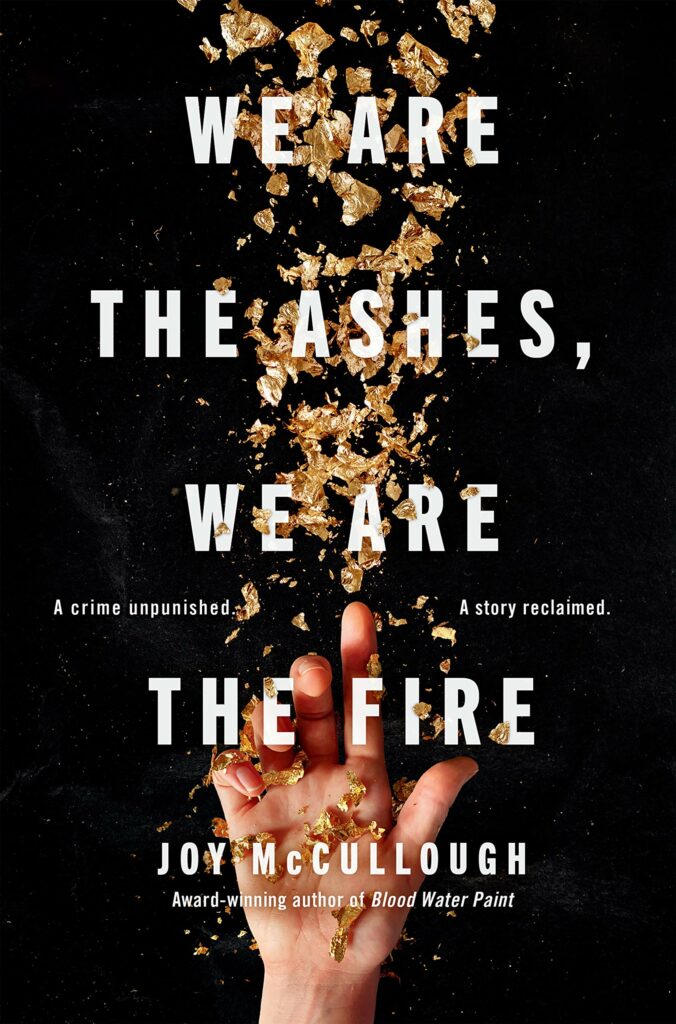 We Are the Ashes, We Are the Fire by Joy McCullough (9th February 2021)
Em Morales's older sister was raped by another student after a frat party. A jury eventually found the rapist guilty on all counts–a remarkable verdict that Em felt more than a little responsible for, since she was her sister's strongest advocate on social media during the trial. Her passion and outspokenness helped dissuade the DA from settling for a plea deal. Em's family would have real justice.
But the victory is lived. In a matter of minutes, justice vanishes as the judge turns the Morales family's world upside down again by sentencing the rapist to no prison time. While her family is stunned, Em is literally sick with rage and guilt. To make matters worse, a news clip of her saying that the sentence "makes me want to use a fucking sword" goes viral.
From this low point, Em must find a new reason to go on and help her family heal, and she finds it in the unlikely form of the story of a 15th-century French noblewoman, Marguerite de Bressieux, who is legendary as an avenging knight for rape victims.
Hot British Boyfriend by Kristy Boyce (9th February 2021)
After a horrifying public rejection by her crush, Ellie Nichols does what any girl would do: she flees the country. To be more precise, she joins her high school's study abroad trip to England. While most of her classmates are there to take honors courses and pad their college applications, Ellie is on a quest to rebuild her reputation and self-confidence. And nothing is more of a confidence booster than getting a hot British boyfriend.
When Ellie meets Will, a gorgeous and charming Brit, she vows to avoid making the same mistakes as she did with the last guy she liked. Which is why she strikes up a bargain with Dev, an overachieving classmate who she's never clicked with, but who does seem to know a lot about the things Will is interested in—if he helps her win over her crush, then she'll help him win over his.
But even as Ellie embarks on a whirlwind romance, one that takes her on adventures to some of England's most beautiful places, she still needs to figure out if this is actually the answer to all her problems…and whether the perfect boyfriend is actually the perfect boy for her.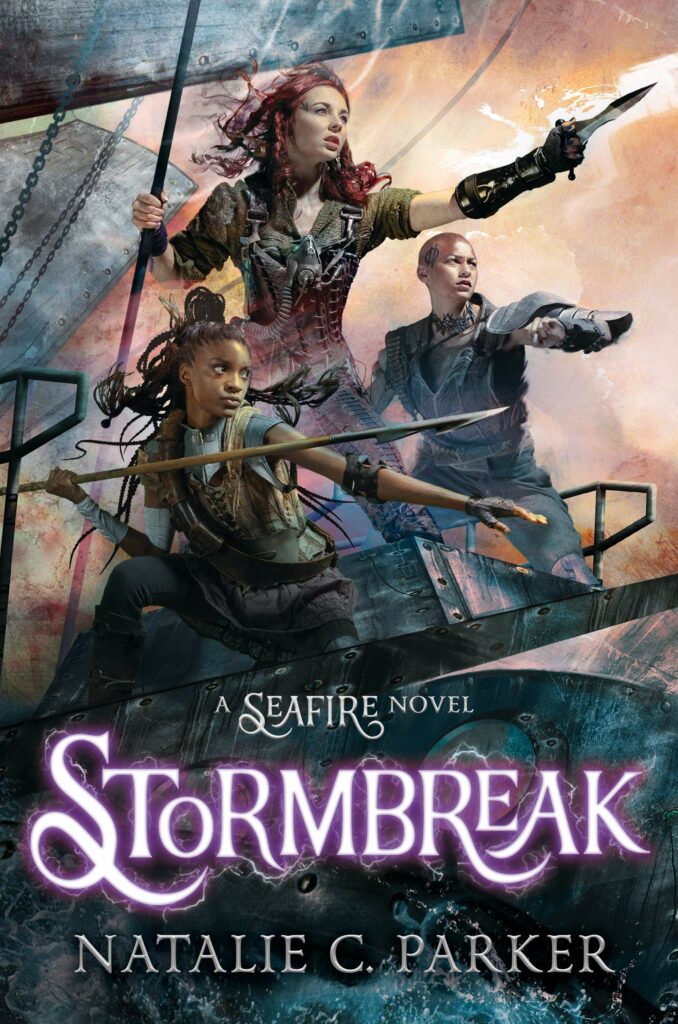 Stormbreak by Natalie C. Parker (9th February 2021)
Aric Athair is dead. But the fight for the Bullet Seas is far from over. Caledonia's nemesis, Lir–the one responsible for getting her parents killed and for turning her brother into a Bullet–has seized control of the warlord's army.
Caledonia and her crew have fled to Cloudbreak to prepare for an all-out war. And they are not the only ones. Defecting soldiers begin to show up in droves to join their fight. But just as it seems like the tides might be turning, a surprise attack decimates the growing rebellion.
Desperate, with much of her crew missing or worse, Caledonia is forced to make an unlikely and unsteady alliance with a new enemy. It's a gamble that could cost her everything, but with the fate of the seas in her hands, Caledonia will do whatever it takes. War has come, and it's time to sink or swim.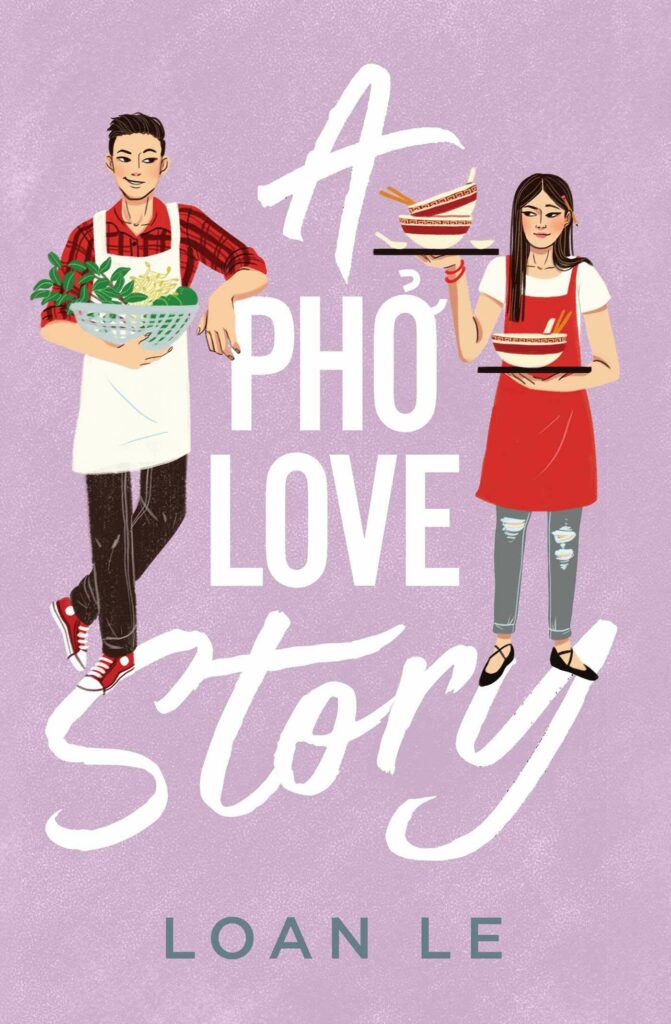 A Pho Love Story by Loan Le (9th February 2021)
If Bao Nguyen had to describe himself, he'd say he was a rock. Steady and strong, but not particularly interesting. His grades are average, his social status unremarkable. He works at his parents' pho restaurant, and even there, he is his parents' fifth favorite employee. Not ideal.
If Linh Mai had to describe herself, she'd say she was a firecracker. Stable when unlit, but full of potential for joy and fire. She loves art and dreams pursuing a career in it. The only problem? Her parents rely on her in ways they're not willing to admit, including working practically full-time at her family's pho restaurant.
For years, the Mais and the Nguyens have been at odds, having owned competing, neighboring pho restaurants. Bao and Linh, who've avoided each other for most of their lives, both suspect that the feud stems from feelings much deeper than friendly competition.
But then a chance encounter brings Linh and Bao in the same vicinity despite their best efforts and sparks fly, leading them both to wonder what took so long for them to connect. But then, of course, they immediately remember. Can Linh and Bao find love in the midst of feuding families and complicated histories?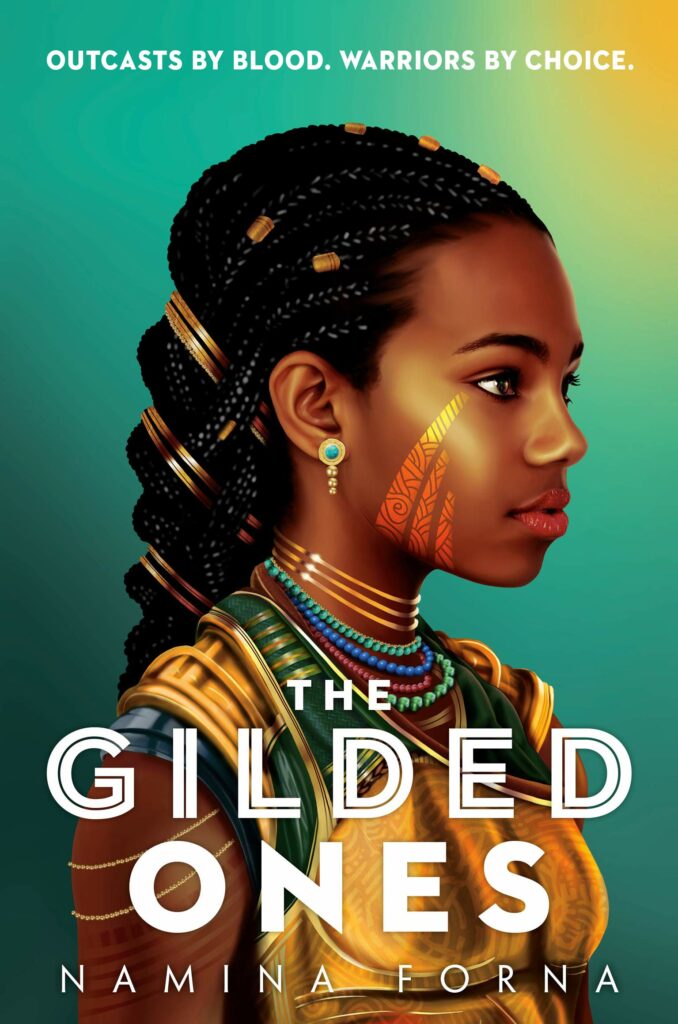 The Gilded Ones by Namina Forna (9th February 2021)
Sixteen-year-old Deka lives in fear and anticipation of the blood ceremony that will determine whether she will become a member of her village. Already different from everyone else because of her unnatural intuition, Deka prays for red blood so she can finally feel like she belongs.
But on the day of the ceremony, her blood runs gold, the color of impurity–and Deka knows she will face a consequence worse than death.
Then a mysterious woman comes to her with a choice: stay in the village and submit to her fate, or leave to fight for the emperor in an army of girls just like her. They are called alaki–near-immortals with rare gifts. And they are the only ones who can stop the empire's greatest threat.
Knowing the dangers that lie ahead yet yearning for acceptance, Deka decides to leave the only life she's ever known. But as she journeys to the capital to train for the biggest battle of her life, she will discover that the great walled city holds many surprises. Nothing and no one are quite what they seem to be–not even Deka herself.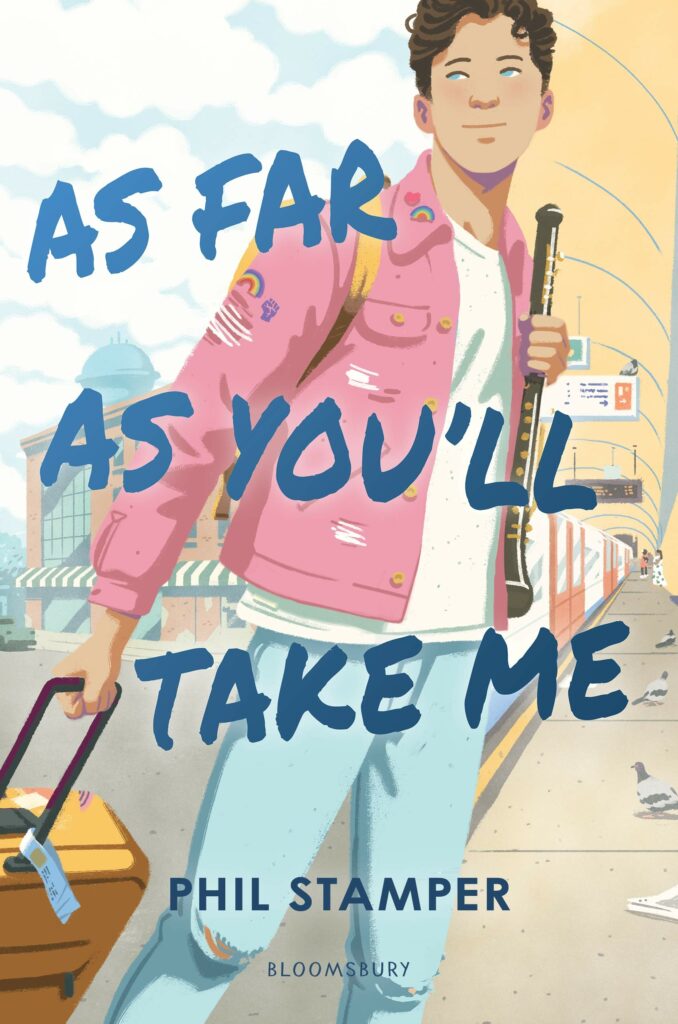 As Far As You'll Take Me by Phil Stamper (9th February 2021)
Marty arrives in London with nothing but his oboe and some savings from his summer job, but he's excited to start his new life–where he's no longer the closeted, shy kid who slips under the radar and is free to explore his sexuality without his parents' disapproval.
From the outside, Marty's life looks like a perfect fantasy: in the span of a few weeks, he's made new friends, he's getting closer with his first ever boyfriend, and he's even traveling around Europe. But Marty knows he can't keep up the facade. He hasn't spoken to his parents since he arrived, he's tearing through his meager savings, his homesickness and anxiety are getting worse and worse, and he hasn't even come close to landing the job of his dreams. Will Marty be able to find a place that feels like home?
Bad Habits by Flynn Meaney (11th February 2021)
Alex is a rebel with a purple fauxhawk and biker boots.
St Mary's Catholic School is a strict boarding school where she's currently trapped.
Despite trying everything she can to get expelled, she's still stuck with the nuns, the prudish attitude and the sexism.
Fed up with life inside the hallowed halls of St. Mary's, Alex decides to take matters into her own hands. She's going to stage the school's first-ever production of The Vagina Monologues.
Which may be a challenge, as no one else at St Mary's can even bear to say the word 'vagina' out loud…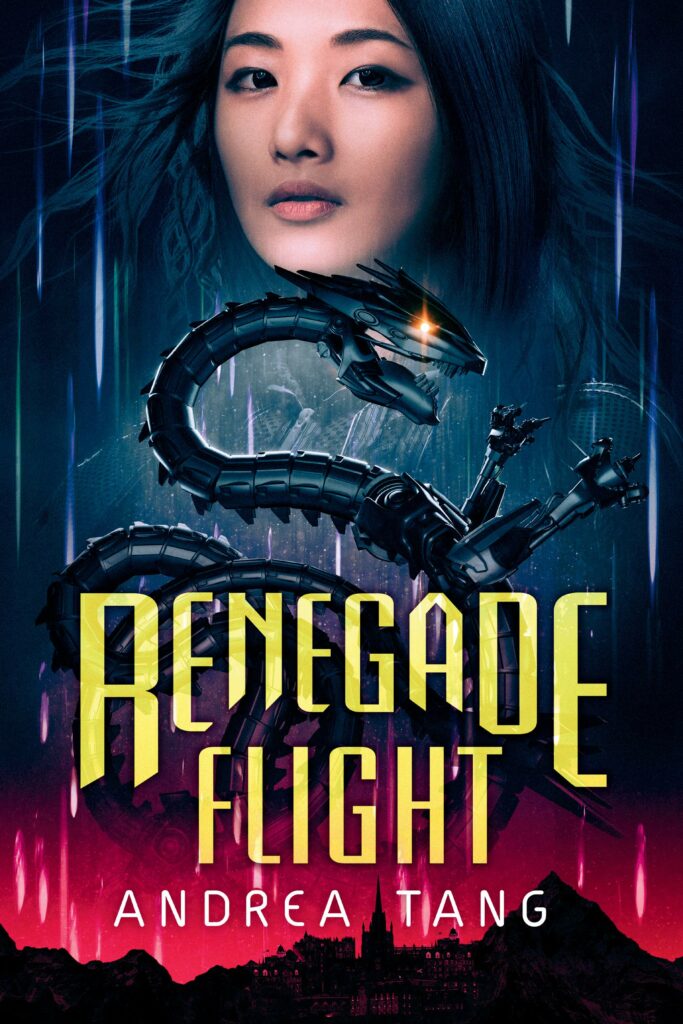 Renegade Flight by Andrea Tang (16th February 2021)
Viola Park's life is over. She's gone from planning her future as a pilot-in-training to resigning herself to life on the ground. And it's all because she made one tiny, not-altogether-legal maneuver on the prestigious GAN Academy's entrance exam. It's bad enough that she didn't get into the Academy, but getting caught cheating? It's probably the worst thing Vi could imagine.
Still, there are perks that come with Vi's family legacy at the school, and when Vi learns that recent pilot disappearances have left the Academy desperate for recruits, she does what any good Park would do–uses her connections to wiggle her way back in. But instead of matriculating with the regular class of future Peacekeepers, Vi is forced to enter as a probationary student, which means she'll have to work twice as hard to prove herself worthy of a place in the cockpit of one of the legendary dragon mechs.
Lucky for Vi, the Academy has set up a combat tournament for all students, and the prize is a guaranteed spot in the Peacekeeper corps. Unlucky for Vi, she'll have to compete against her probie classmates, including Nicholas Lee, a mysterious boy prone to throwing Vi off her game. And as more Peacekeepers go missing, what starts out as a ploy to save her reputation turns into a fight for the future of Peacekeepers everywhere, and if Vi can't master her mech combat skills, she might not survive the battle.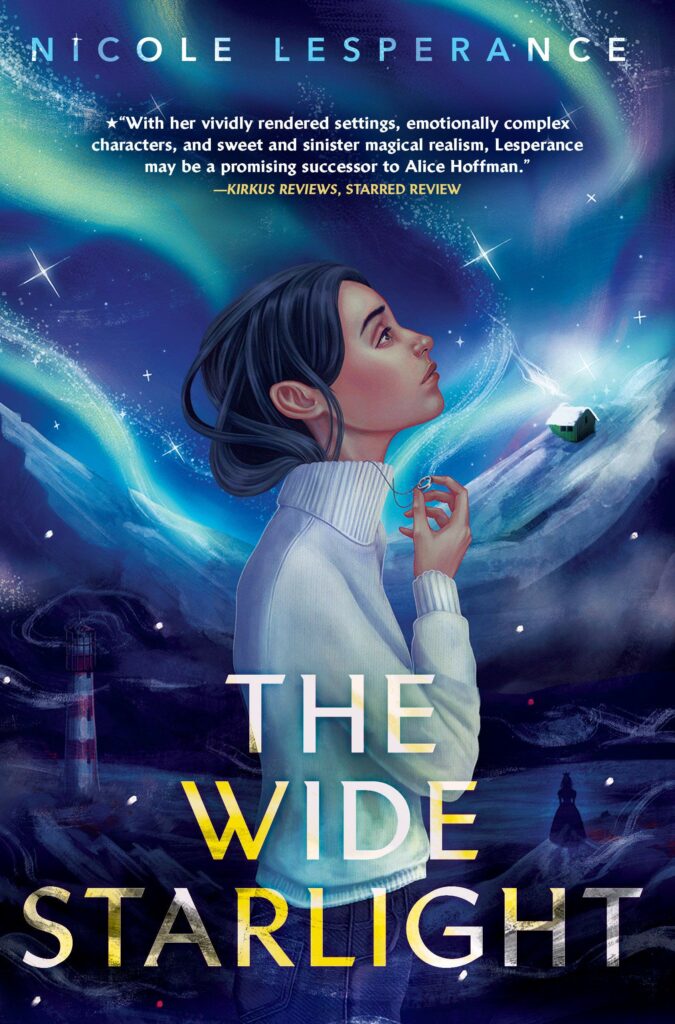 The Wide Starlight by Nicole Lesperance (16th February)
Never whistle at the Northern Lights, the story goes, or they'll sweep down from the sky and carry you away.
Sixteen-year-old Eline Davis knows it's true. She was there ten years ago, on a frozen fjord in Svalbard, Norway, the night her mother whistled at the lights and then vanished.
Now Eli lives an ordinary life with her dad on Cape Cod. But when the Northern Lights are visible over the Cape for just one night, she can't resist the possibility of seeing her mother again. So she whistles—and it works. Her mother appears, with snowy hair, frosty fingertips and a hazy story of where she's been all these years. And she doesn't return alone.
Along with Eli's mother's reappearance come strange, impossible things. Narwhals swimming in Cape Cod Bay, meteorites landing in Eli's yard, and three shadowy princesses with ominous messages. It's all too much, too fast, and Eli pushes her mother away. She disappears again—but this time, she leaves behind a note that will send Eli on a journey across continents, to the northern tip of the world:
Find me where I left you.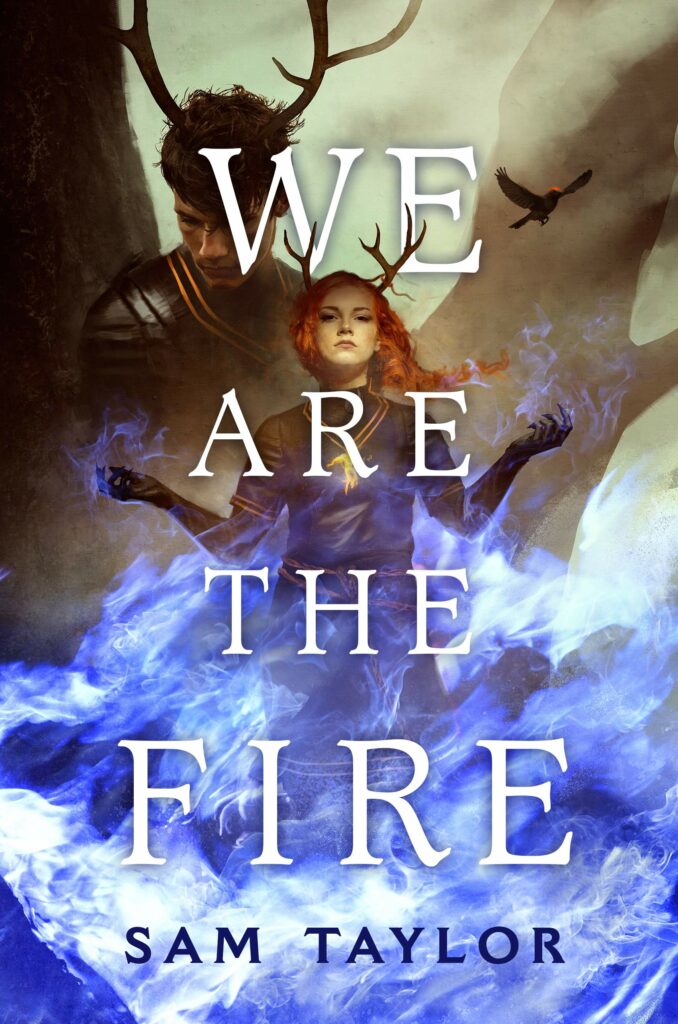 We Are the Fire by Sam Taylor (16th February)
In the cold, treacherous land of Vesimaa, children are stolen from their families by a cruel emperor, forced to undergo a horrific transformative procedure, and serve in the army as magical fire-wielding soldiers. Pran and Oksana―both taken from their homeland at a young age―only have each other to hold onto in this heartless place.
Pran dreams of one day rebelling against their oppressors and destroying the empire; Oksana only dreams of returning home and creating a peaceful life for them both.
When they discover the emperor has a new, more terrible mission than ever for their kind, Pran and Oksana vow to escape his tyranny once and for all. But their methods and ideals differ drastically, driving a wedge between them. Worse still, they both soon find that the only way to defeat the monsters that subjugated them may be to become monsters themselves.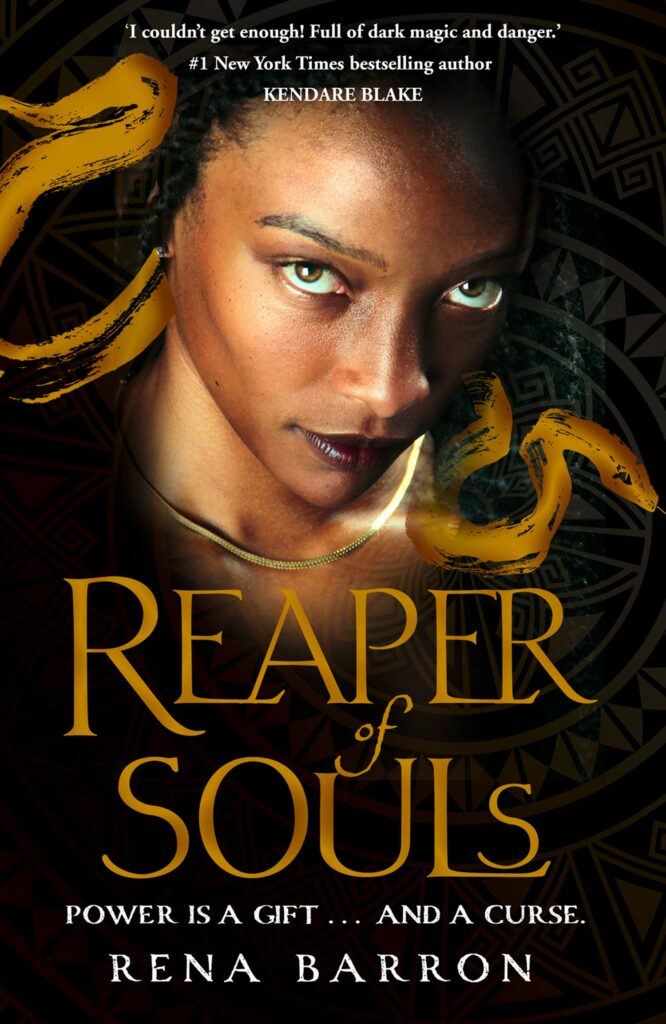 Reaper of Souls by Rena Barron (18th February 2021)
After so many years yearning for the gift of magic, Arrah has the one thing she's always wanted—at a terrible price. Now the last surviving witchdoctor, she's been left to pick up the shattered pieces of a family that betrayed her, a kingdom in shambles, and long-buried secrets about who she is.
Desperate not to repeat her mother's mistakes, Arrah must return to the tribal lands to search for help from the remnants of her parents' people. But the Demon King's shadow looms closer than she thinks. And as Arrah struggles to unravel her connection to him, defeating him begins to seem more and more impossible—if it's something she can bring herself to do at all.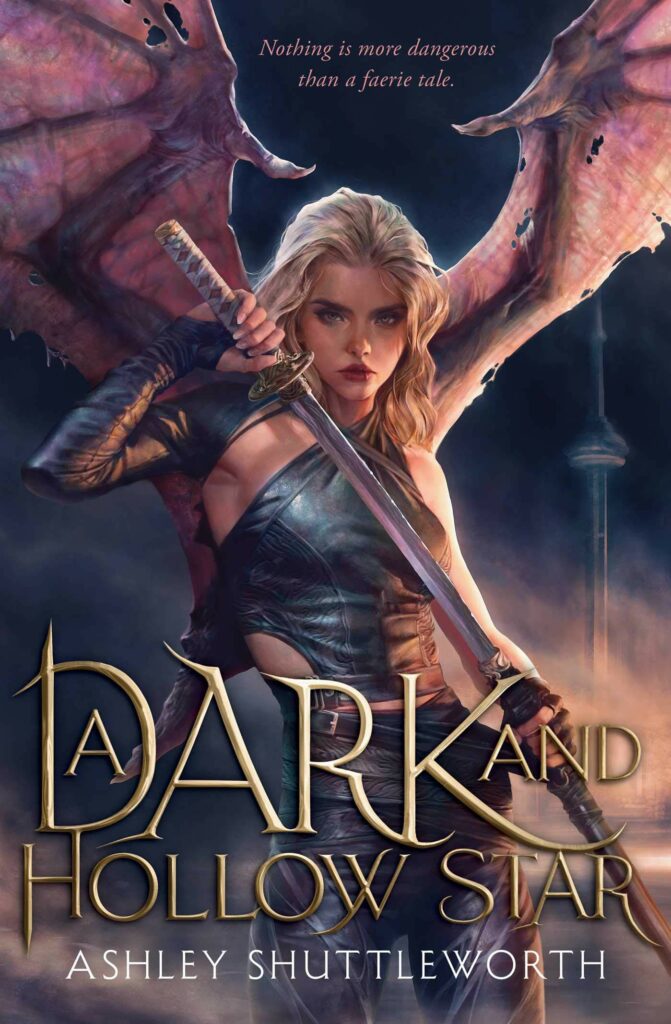 A Dark and Hollow Star by Ashley Shuttleworth (23rd February 2021)
Choose your player.
The "ironborn" half-fae outcast of her royal fae family.
A tempestuous Fury, exiled to earth from the Immortal Realm and hellbent on revenge.
A dutiful fae prince, determined to earn his place on the throne.
The prince's brooding guardian, burdened with a terrible secret.
For centuries, the Eight Courts of Folk have lived among us, concealed by magic and bound by law to do no harm to humans. This arrangement has long kept peace in the Courts—until a series of gruesome and ritualistic murders rocks the city of Toronto and threatens to expose faeries to the human world.
Four queer teens, each who hold a key piece of the truth behind these murders, must form a tenuous alliance in their effort to track down the mysterious killer behind these crimes. If they fail, they risk the destruction of the faerie and human worlds alike. If that's not bad enough, there's a war brewing between the Mortal and Immortal Realms, and one of these teens is destined to tip the scales. The only question is: which way? Wish them luck. They're going to need it.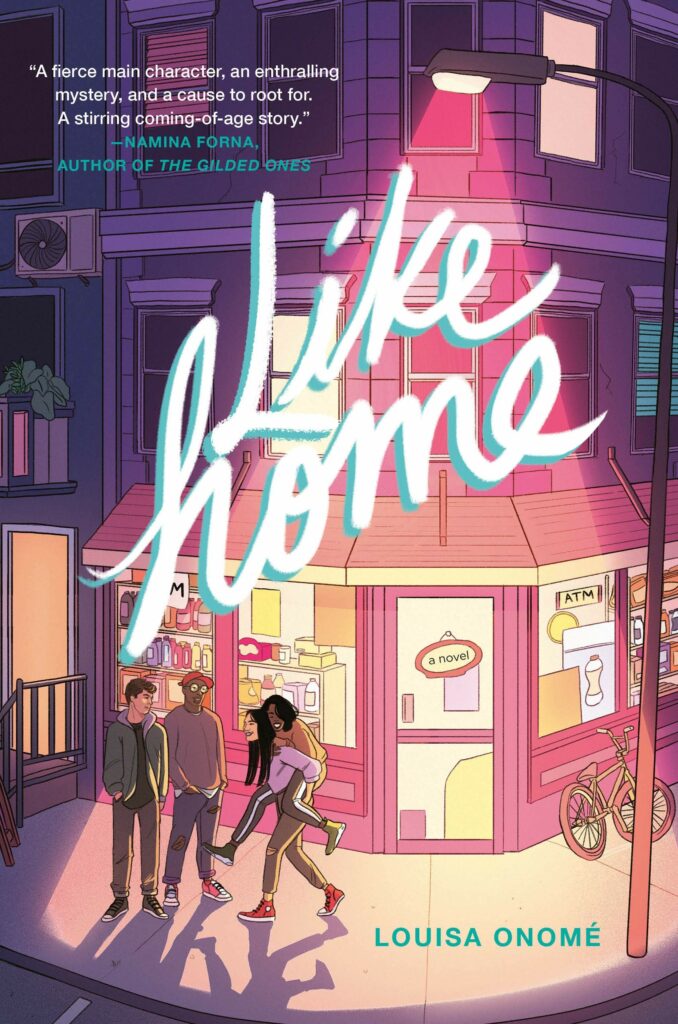 Like Home by Louisa Onomé (23rd February 2021)
Chinelo, or Nelo as her best friend Kate calls her, is all about her neighborhood Ginger East. She loves its chill vibe, ride-or-die sense of community, and her memories of growing up there. Ginger East isn't what it used to be, though. After a deadly incident at the local arcade, all her closest friends moved away, except for Kate. But as long as they have each other, Nelo's good.
Only, Kate's parents' corner store is vandalized, leaving Nelo shaken to her core. The police and the media are quick to point fingers, and soon more of the outside world descends on Ginger East with promises to "fix" it. Suddenly, Nelo finds herself in the middle of a drama unfolding on a national scale.
Worse yet, Kate is acting strange. She's pushing Nelo away at the exact moment they need each other most. Nelo's entire world is morphing into something she hates, and she must figure out how to get things back on track or risk losing everything⁠—and everyone⁠—she loves.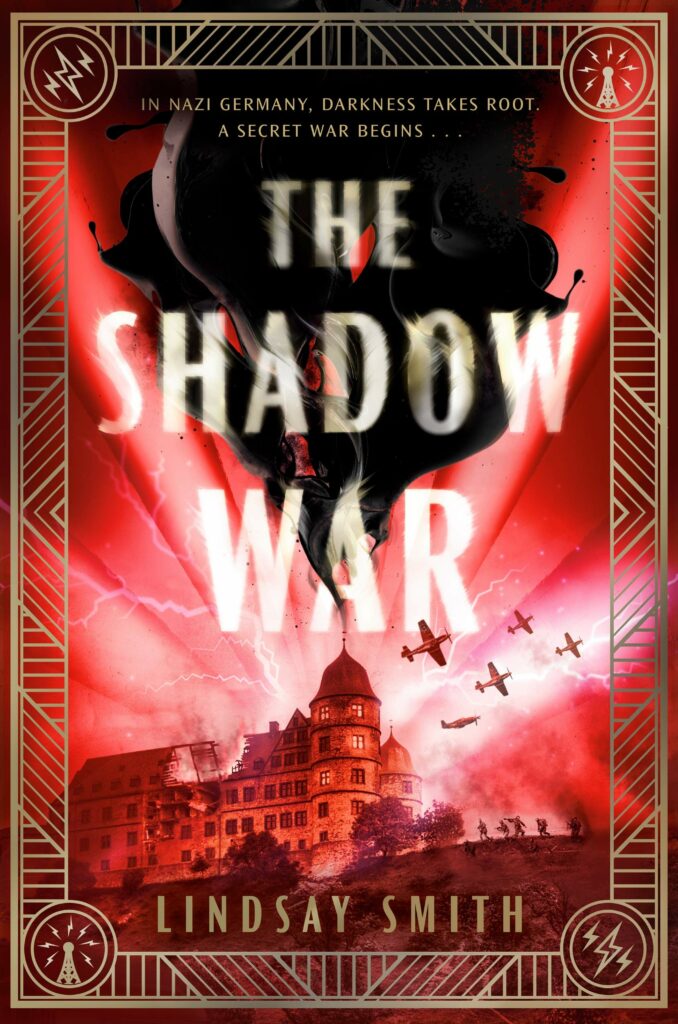 The Shadow War by Lindsey Smith (February 23rd)
World War II is raging, and five teens are looking to make a mark. Daniel and Rebeka seek revenge against the Nazis who slaughtered their family; Simone is determined to fight back against the oppressors who ruined her life and corrupted her girlfriend; Phillip aims to prove that he's better than his worst mistakes; and Liam is searching for a way to control the portal to the shadow world he's uncovered, and the monsters that live within it–before the Nazi regime can do the same. When the five meet, and begrudgingly team up, in the forests of Germany, none of them knows what their future might hold.
As they race against time, war, and enemies from both this world and another, Liam, Daniel, Rebeka, Phillip, and Simone know that all they can count on is their own determination and will to survive. With their world turned upside down, and the shadow realm looming ominously large–and threateningly close–the course of history and the very fate of humanity rest in their hands. Still, the most important question remains: Will they be able to save it?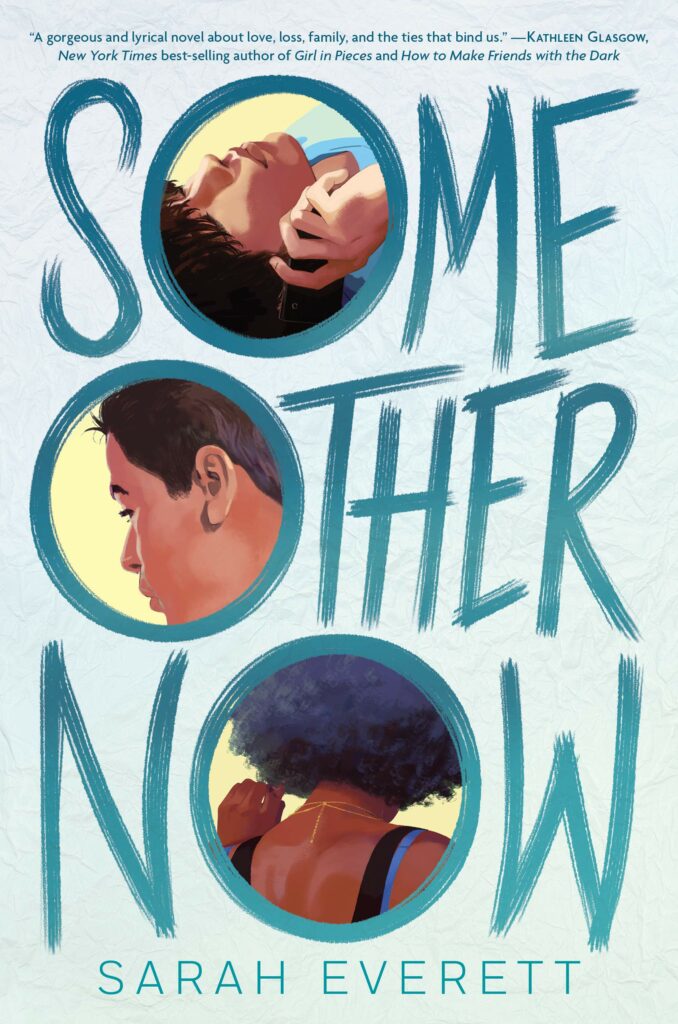 Some Other Now by Sarah Everett (23rd February 2021)
Before she kissed one of the Cohen boys, seventeen-year-old Jessi Rumfield knew what it was like to have a family—even if, technically, that family didn't belong to her. She'd spent her childhood in the house next door, challenging Rowan Cohen to tennis matches while his older brother, Luke, studied in the background and Mel watched over the three like the mother Jessi always wished she had.
But then everything changed. It's been almost a year since Jessi last visited the Cohen house. Rowan is gone. Mel is in remission and Luke hates Jessi for the role she played in breaking his family apart. Now Jessi spends her days at a dead-end summer job avoiding her real mother, who suddenly wants to play a role in Jessi's life after being absent for so long. But when Luke comes home from college, it's hard to ignore the past. And when he asks Jessi to pretend to be his girlfriend for the final months of Mel's life, Jessi finds herself drawn back into the world of the Cohens. Everything's changed, but Jessi can't help wanting to be a Cohen, even if it means playing pretend for one final summer.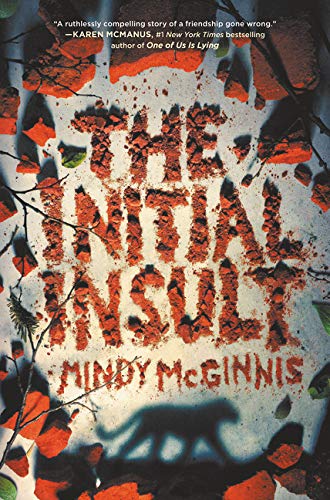 The Initial Insult by Mindy McGinnis (23rd February 2021)
Tress Montor knows that her family used to mean something—until she didn't have a family anymore. When her parents disappeared seven years ago while driving her best friend home, Tress lost everything. She might still be a Montor, but the entire town shuns her now that she lives with her drunken, one-eyed grandfather at what locals refer to as the "White Trash Zoo," – a wild animal attraction featuring a zebra, a chimpanzee, and a panther, among other things.
Felicity Turnado has it all – looks, money, and a secret that she's kept hidden. She knows that one misstep could send her tumbling from the top of the social ladder, and she's worked hard to make everyone forget that she was with the Montors the night they disappeared. Felicity has buried what she knows so deeply that she can't even remember what it is… only that she can't look at Tress without having a panic attack. But she'll have to.
Tress has a plan. A Halloween costume party at an abandoned house provides the ideal situation for Tress to pry the truth from Felicity – brick by brick – as she slowly seals her former best friend into a coal chute. With a drunken party above them, and a loose panther on the prowl, Tress will have her answers – or settle for revenge.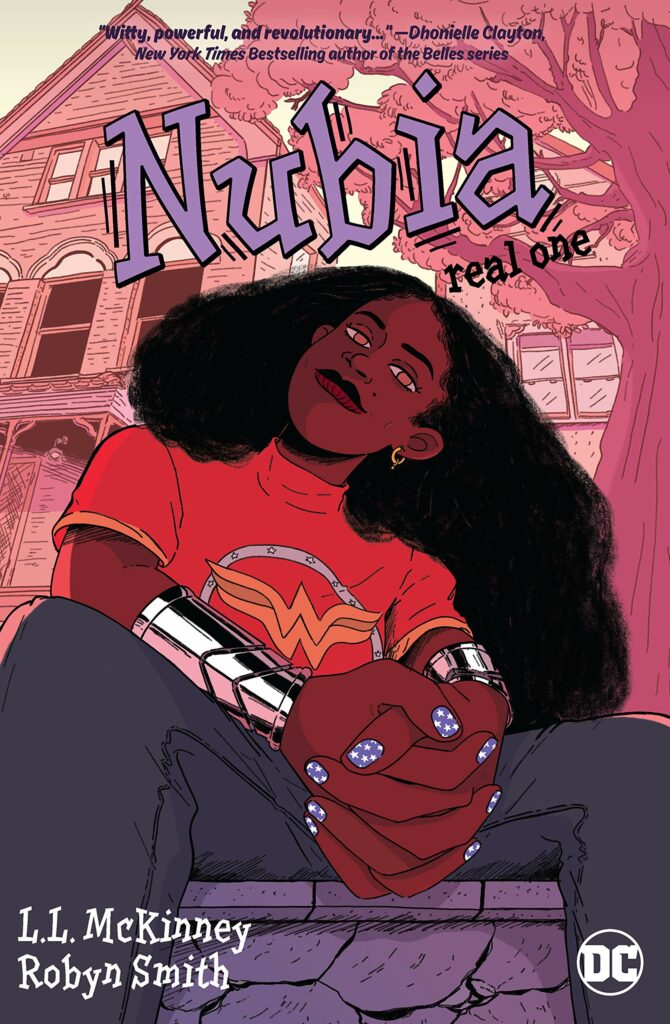 Nubia: Real One by L.L. McKinney & Robyn Smith (23rd February)
Nubia has always been a little bit…different. As a baby she showcased Amazonian-like strength by pushing over a tree to rescue her neighbor's cat. But, despite having similar abilities, the world has no problem telling her that she's no Wonder Woman. And even if she was, they wouldn't want her. Every time she comes to the rescue, she's reminded of how people see her; as a threat. Her Moms do their best to keep her safe, but Nubia can't deny the fire within her, even if she's a little awkward about it sometimes. Even if it means people assume the worst.
When Nubia's best friend, Quisha, is threatened by a boy who thinks he owns the town, Nubia will risk it all—her safety, her home, and her crush on that cute kid in English class—to become the hero society tells her she isn't.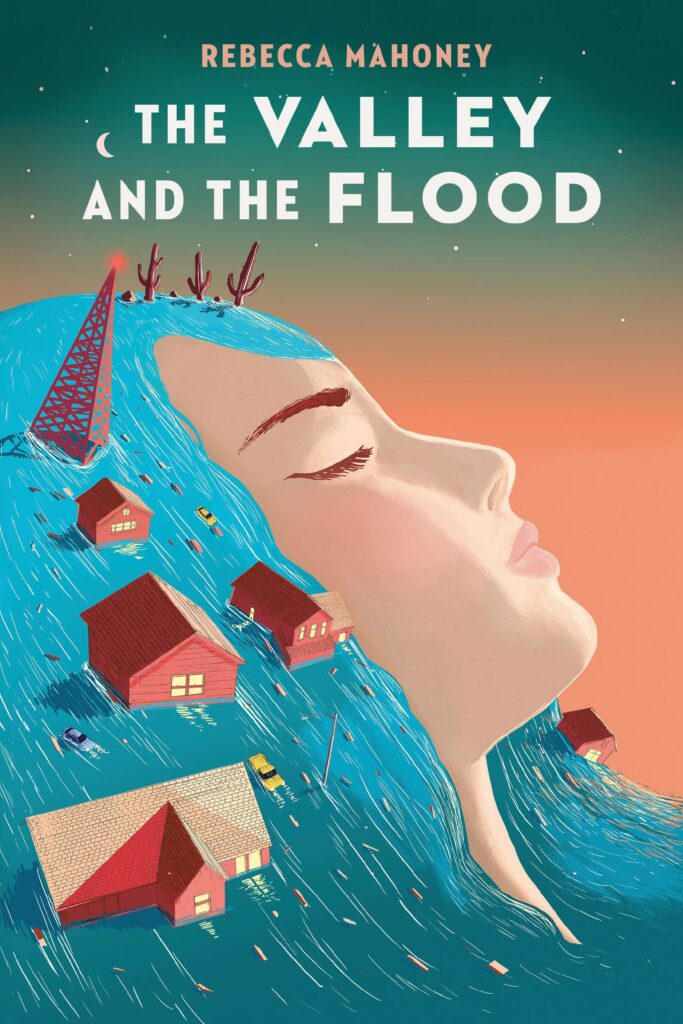 The Valley and the Flood by Rebecca Mahoney (23rd February)
Rose Colter is almost home, but she can't go back there yet. When her car breaks down in the Nevada desert, the silence of the night is broken by a radio broadcast of a voicemail message from her best friend, Gaby. A message Rose has listened to countless times over the past year. The last one Gaby left before she died.
So Rose follows the lights from the closest radio tower to Lotus Valley, a small town where prophets are a dime a dozen, secrets lurk in every shadow, and the diner pie is legendary. And according to Cassie Cyrene, the town's third most accurate prophet, they've been waiting for her. Because Rose's arrival is part of a looming prophecy, one that says a flood will destroy Lotus Valley in just three days' time.
Rose believes if the prophecy comes true then it will confirm her worst fear–the PTSD she was diagnosed with after Gaby's death has changed her in ways she can't face. So with help from new friends, Rose sets out to stop the flood, but her connection to it, and to this strange little town, runs deeper than she could've imagined.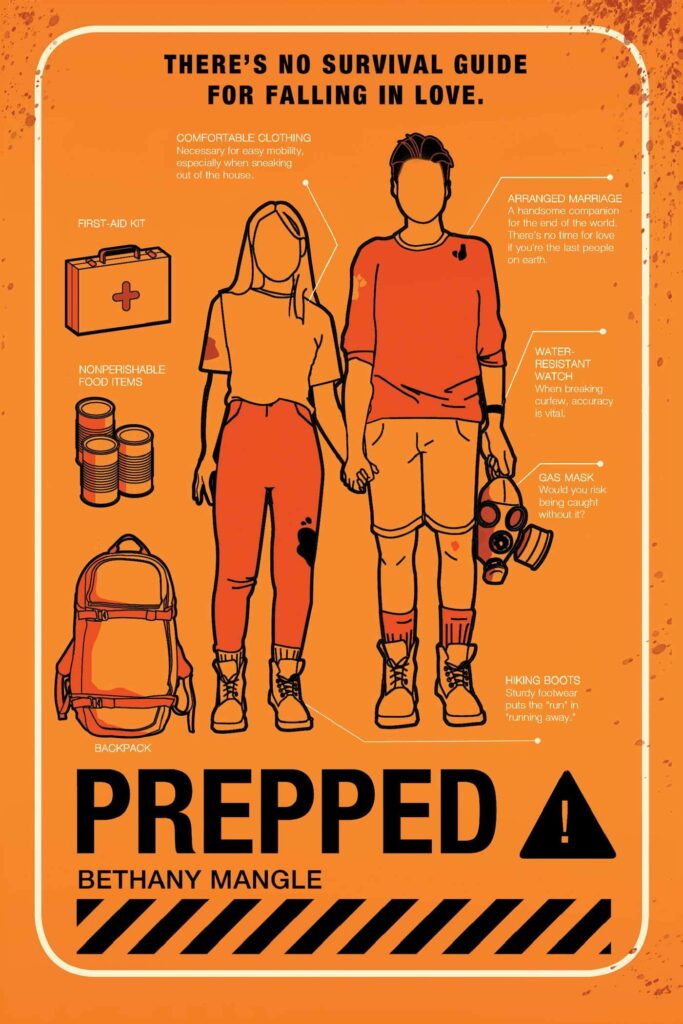 Prepped by Bethany Mangle (23rd February)
Always be ready for the worst day of your life.
This is the mantra that Becca Aldaine has grown up with. Her family is part of a community of doomsday preppers, a neighborhood that prioritizes survivalist training over class trips or senior prom. They're even arranging Becca's marriage with Roy Kang, the only eligible boy in their community. Roy is a nice guy, but he's so enthusiastic about prepping that Becca doesn't have the heart to tell him she's planning to leave as soon as she can earn a full ride to a college far, far away.
Then a devastating accident rocks Becca's family and pushes the entire community, including Becca's usually cynical little sister, deeper into the doomsday ideology. With her getaway plans thrown into jeopardy, the only person Becca can turn to is Roy, who reveals that he's not nearly as clueless as he's been pretending to be.
When Roy proposes they run away together, Becca will have to risk everything—including her heart—for a chance to hope for the best instead of planning for the worst.