35+ June YA book releases you need in your life
Start your summer reading on a high with these new YA releases for June
Romance, witches, secrets, weddings, space, murder, family, dance, zombies and even a few chickens, these June YA book releases have it all and more.
---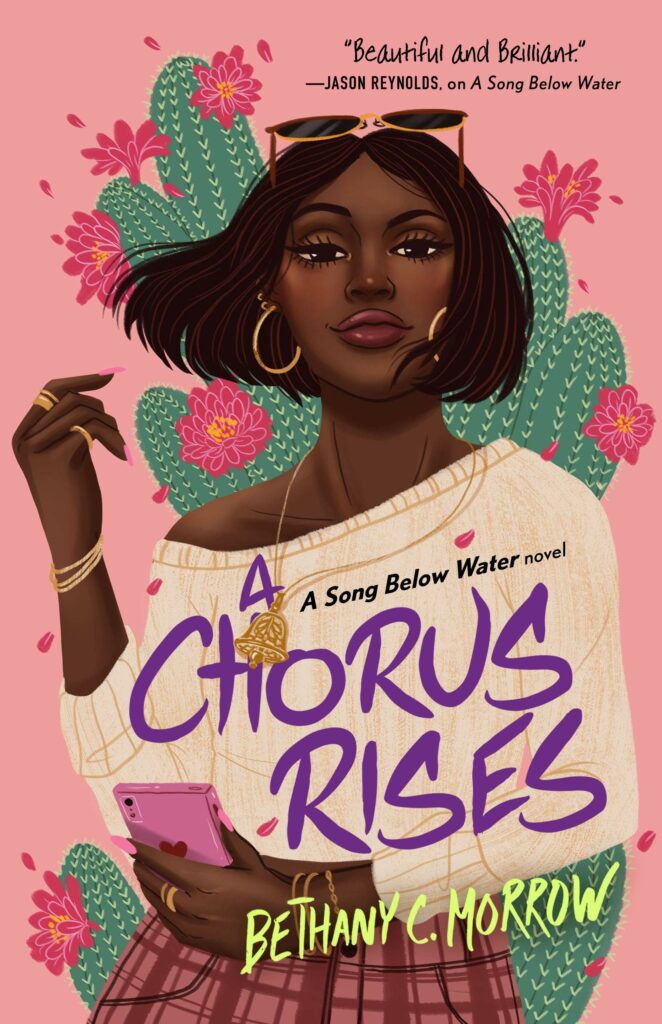 A Chorus Rises by Bethany C. Morrow (1st June)
Teen influencer Naema Bradshaw has it all: she's famous, privileged, has "the good hair"— and she's an Eloko, a person who's gifted with a song that woos anyone who hears it. Everyone loves her — well, until she's cast as the awful person who exposed Tavia's secret siren powers.
Now, she's being dragged by the media. No one understands her side: not her boyfriend, not her friends, nor her Eloko community. But Naema knows the truth and is determined to build herself back up — no matter what.
When a new, flourishing segment of Naema's online supporters start targeting black girls, however, Naema must discover the true purpose of her magical voice.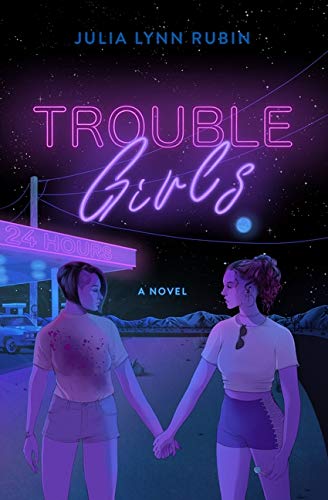 Trouble Girls by Julia Lynn Rubin (1st June)
When Trixie picks up her best friend Lux for their weekend getaway, she's looking to escape for a little while, to forget the despair of being trapped in their dead-end Rust Belt town and the daunting responsibility of caring for her ailing mother. The girls are packing light: a supply of Diet Coke for Lux and her '89 Canon to help her frame the world in a sunnier light; half a pack of cigarettes for Trixie that she doesn't really smoke, and a knife—one she's just hanging on to for a friend—that she's never used before.
But a single night of violence derails their trip and will forever change the course of the girls' lives, as they go from ordinary high schoolers to wanted fugitives. Trying to stay ahead of the cops and a hellscape of media attention, the girls grapple with an unforgiving landscape, rapidly diminishing supplies, and disastrous decisions at every turn. As they are transformed by the media into the face of a #MeToo movement they didn't ask to lead and the road before them begins to run out, Trixie and Lux realize that they can only rely on each other, and that the love they find together is the one thing that truly makes them free.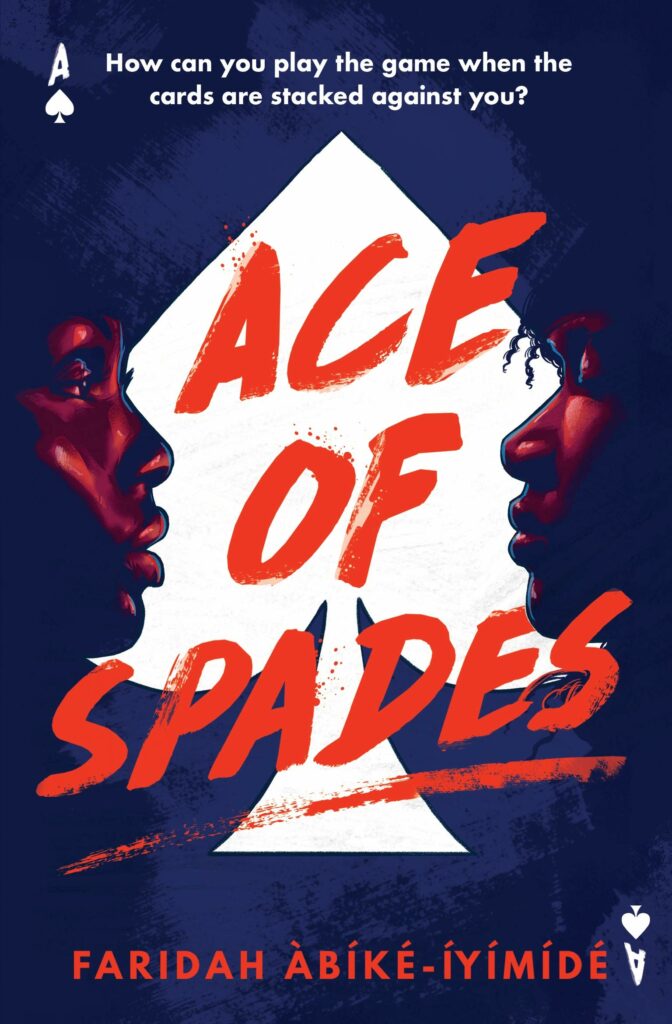 Ace of Spades by Faridah Àbíkê-íyímídé (1st June)
Welcome to Niveus Private Academy, where money paves the hallways, and the students are never less than perfect. Until now. Because anonymous texter, Aces, is bringing two students' dark secrets to light. Talented musician Devon buries himself in rehearsals, but he can't escape the spotlight when his private photos go public. Head girl Chiamaka isn't afraid to get what she wants, but soon everyone will know the price she has paid for power. Someone is out to get them both. Someone who holds all the aces. And they're planning much more than a high-school game…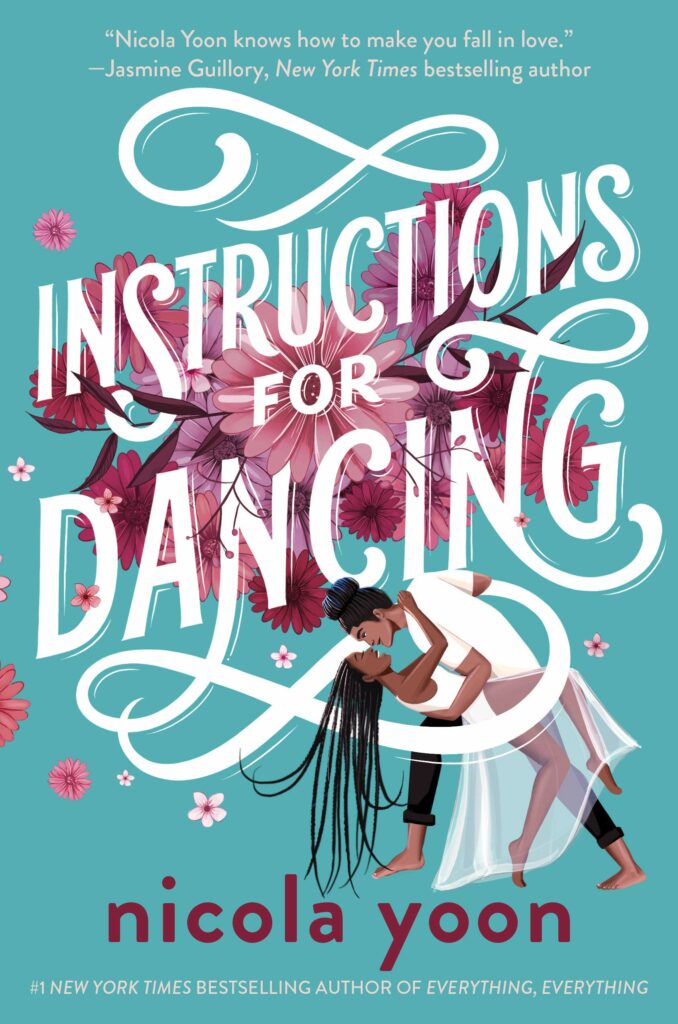 Instructions for Dancing by Nicola Yoon (1st June)
Evie Thomas doesn't believe in love anymore. Especially after the strangest thing occurs one otherwise ordinary afternoon: She witnesses a couple kiss and is overcome with a vision of how their romance began . . . and how it will end. After all, even the greatest love stories end with a broken heart, eventually.
As Evie tries to understand why this is happening, she finds herself at La Brea Dance studio, learning to waltz, fox-trot, and tango with a boy named X. X is everything that Evie is not: adventurous, passionate, daring. His philosophy is to say yes to everything–including entering a ballroom dance competition with a girl he's only just met.
Falling for X is definitely not what Evie had in mind. If her visions of heartbreak have taught her anything, it's that no one escapes love unscathed. But as she and X dance around and toward each other, Evie is forced to question all she thought she knew about life and love. In the end, is love worth the risk?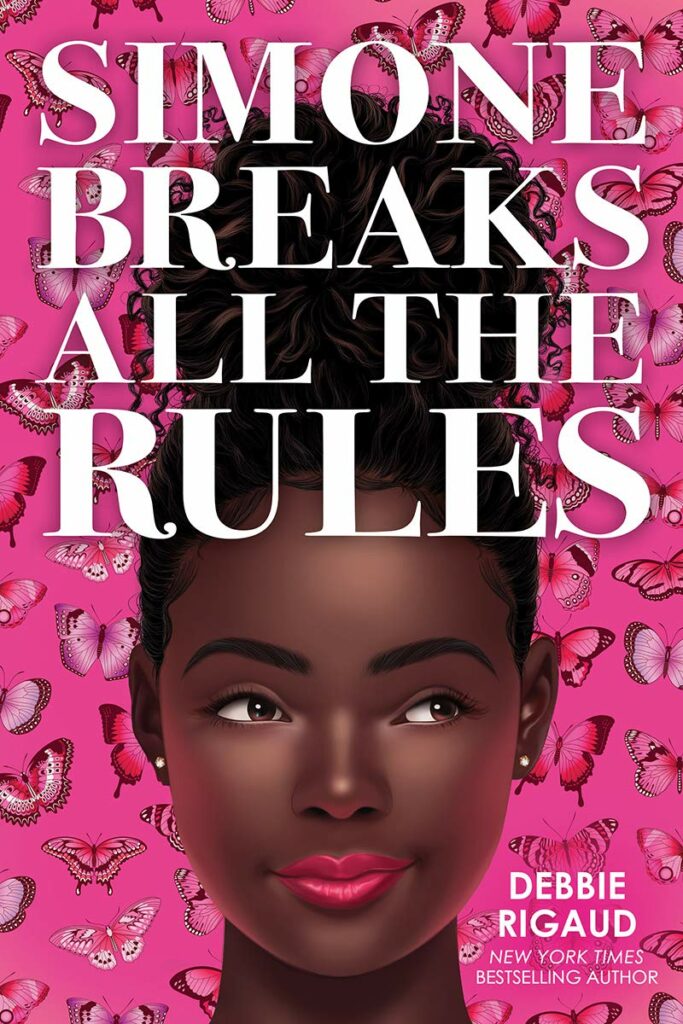 Simone Breaks All The Rules by Debbie Rigaud (1st June)
Simone Thibodeaux's life is sealed in a boy-proof container.
Her strict Haitian immigrant parents enforce no-dating rules and curfews, and send Simone to an all-girls school. As for prom? Simone is allowed to go on one condition: her parents will select her date (a boy from a nice Haitian immigrant family, obviously).
Simone is desperate to avoid the humiliation of the set up — especially since she's crushing on a boy she knows her parents wouldn't approve of. With senior year coming to a close, Simone makes a decision. She and her fellow late-bloomer friends will create a Senior Year Bucket List of all the things they haven't had a chance to do. On the list: kissing a boy, sneaking out of the house, skipping class (gasp!), and, oh yeah — choosing your own prom date.
But as the list takes on a life of its own, things get more complicated than Simone expected. She'll have to discover which rules are worth breaking, and which will save her from heartbreak.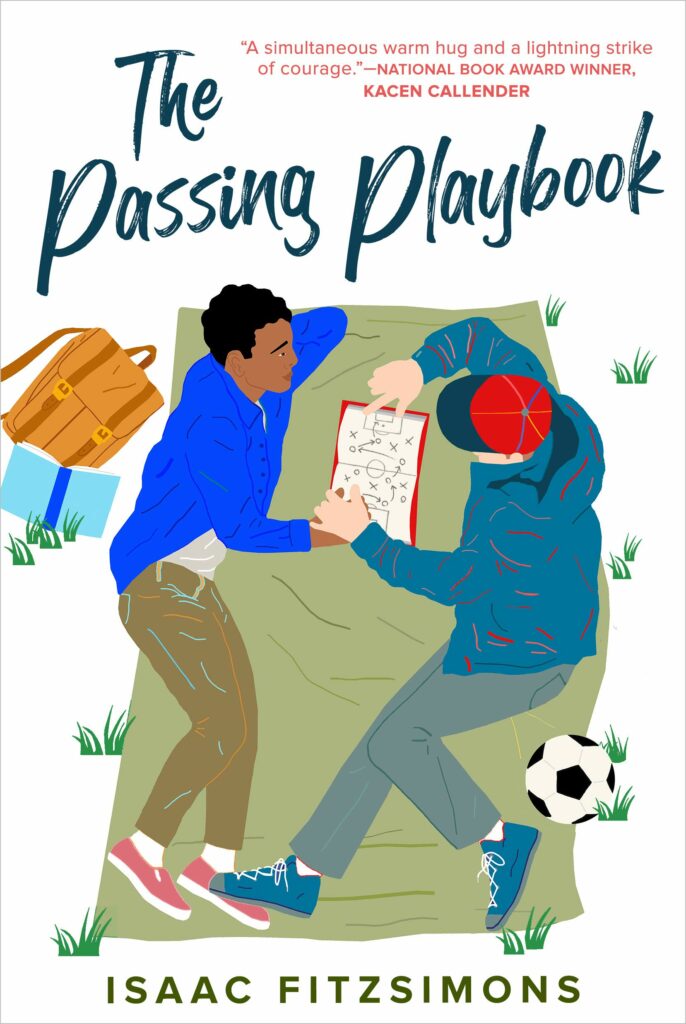 The Passing Playbook by Isaac Fitzsimons (1st June)
Fifteen-year-old Spencer Harris is a proud nerd, an awesome big brother and a Messi-in-training. He's also transgender. After transitioning at his old school leads to a year of bullying, Spencer gets a fresh start at Oakley, the most liberal private school in Ohio.
At Oakley, Spencer seems to have it all: more accepting classmates, a decent shot at a starting position on the boy's soccer team, great new friends, and maybe even something more than friendship with one of his teammates. The problem is, no one at Oakley knows Spencer is trans – he's passing.
So when a discriminatory law forces Spencer's coach to bench him after he discovers the 'F' on Spencer's birth certificate, Spencer has to make a choice: cheer his team on from the sidelines or publicly fight for his right to play, even if it means coming out to everyone – including the guy he's falling for.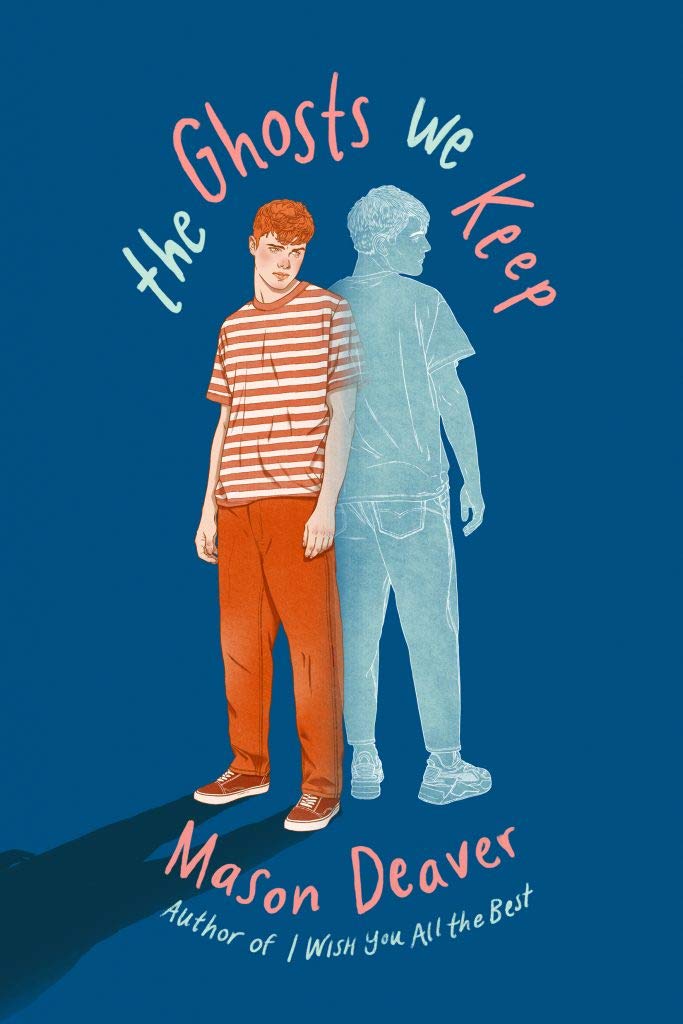 The Ghosts We Keep by Mason Deaver (1st June)
When Liam Cooper's older brother Ethan is killed in a hit-and-run, Liam has to not only learn to face the world without one of the people he loved the most, but also face the fading relationship with his two best friends.
Feeling more alone and isolated than ever, Liam finds themself sharing time with Marcus, Ethan's best friend, and through Marcus, Liam finds the one person that seems to know exactly what they're going through, for the better, and the worse.
This book is about grief. But it's also about why we live. Why we have to keep moving on, and why we should.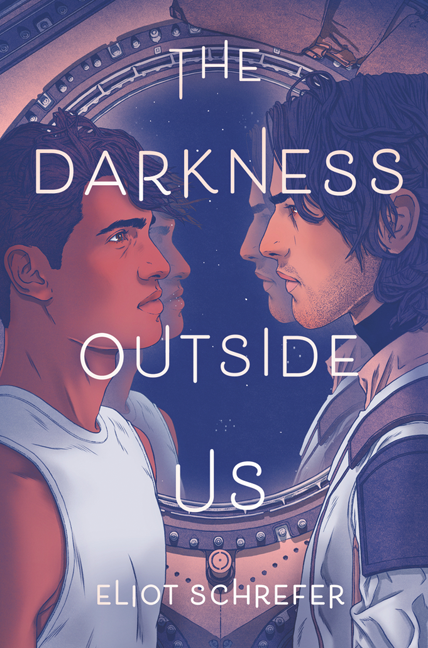 The Darkness Outside Us by Eliot Schrefer (1st June)
Two boys, alone in space.
After the first settler on Titan trips her distress signal, neither remaining country on Earth can afford to scramble a rescue of its own, and so two sworn enemies are installed in the same spaceship.
Ambrose wakes up on the Coordinated Endeavor, with no memory of a launch. There's more that doesn't add up: Evidence indicates strangers have been on board, the ship's operating system is voiced by his mother, and his handsome, brooding shipmate has barricaded himself away. But nothing will stop Ambrose from making his mission succeed—not when he's rescuing his own sister.
In order to survive the ship's secrets, Ambrose and Kodiak will need to work together and learn to trust one another… especially once they discover what they are truly up against. Love might be the only way to survive.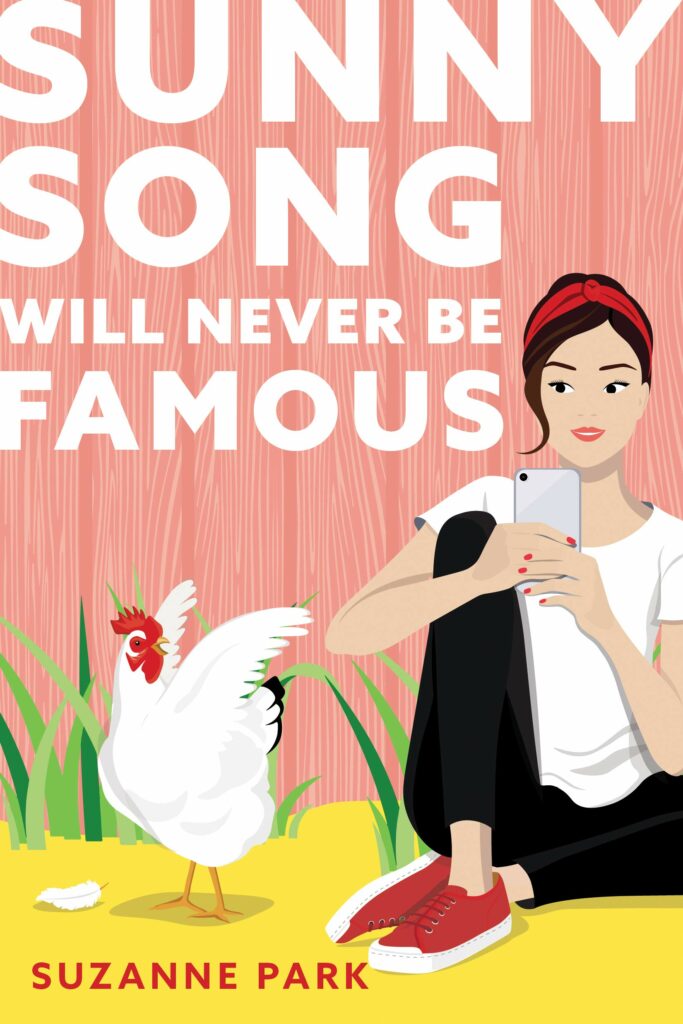 Sunny Song Will Never Be Famous by Suzanne Park (1st June)
Sunny Song's Big Summer Goals:
1) Make Rafael Kim my boyfriend (finally!)
2) Hit 100K followers (almost there…)
3) Have the best last summer of high school ever
Not on Sunny's list: accidentally filming a PG-13 cooking video that goes viral (#browniegate). Extremely not on her list: being shipped off to a digital detox farm camp in Iowa (IOWA??) for a whole month. She's traded in her WiFi connection for a butter churn, and if she wants any shot at growing her social media platform this summer, she'll need to find a way back online.
But between some unexpected friendships and an alarmingly cute farm boy, Sunny might be surprised by the connections she makes when she's forced to disconnect.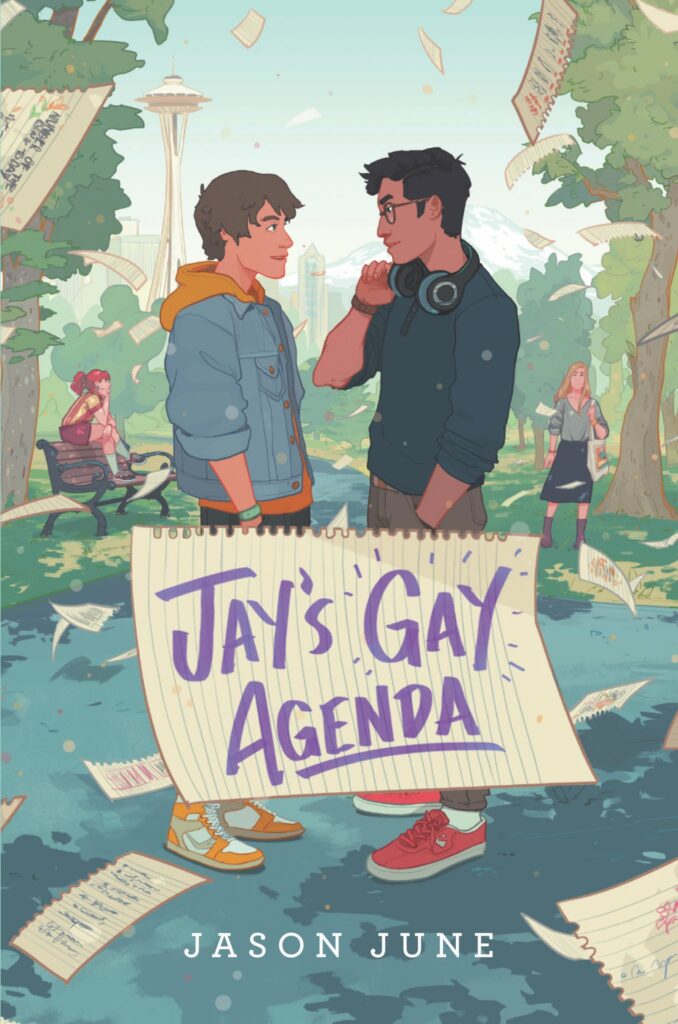 Jay's Gay Agenda by Jason June (1st June)
There's one thing Jay Collier knows for sure—he's a statistical anomaly as the only out gay kid in his small rural Washington town. While all this friends can't stop talking about their heterosexual hookups and relationships, Jay can only dream of his own firsts, compiling a romance to-do list of all the things he hopes to one day experience—his Gay Agenda.
Then, against all odds, Jay's family moves to Seattle and he starts his senior year at a new high school with a thriving LGBTQIA+ community. For the first time ever, Jay feels like he's found where he truly belongs, where he can flirt with Very Sexy Boys and search for love. But as Jay begins crossing items off his list, he'll soon be torn between his heart and his hormones, his old friends and his new ones…because after all, life and love don't always go according to plan.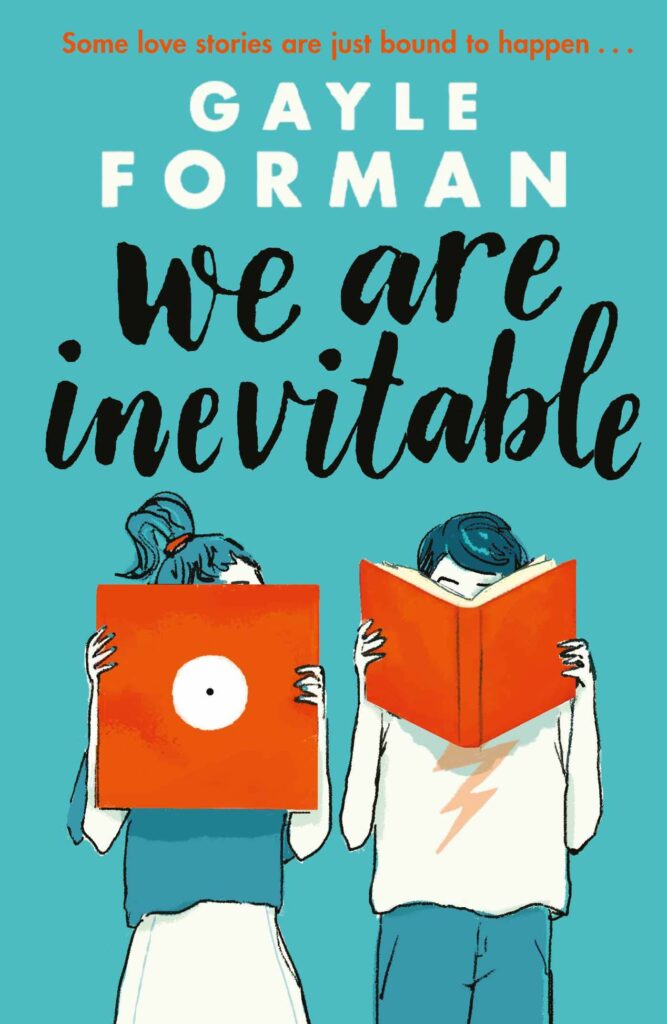 We Are Inevitable by Gayle Foreman (1st June)
'I got this whole-body feeling… it was like a message from future me to present me, telling me that in some way we weren't just bound to happen, that we had, in some sense, already happened. It felt… inevitable.'
So far, the inevitable hasn't worked out so well for Aaron Stein.
While his friends have gone to college and moved on with their lives, Aaron's been left behind in the Cascade Mountains of Washington State, running a failing bookshop with his dad, Ira. What he needs is a lucky break, the good kind of inevitable.
And then he meets Hannah. Incredible Hannah – magical, musical, brave and clever. Could she be the answer? And could they – their relationship, their meeting – possibly be the inevitable Aaron's been waiting for?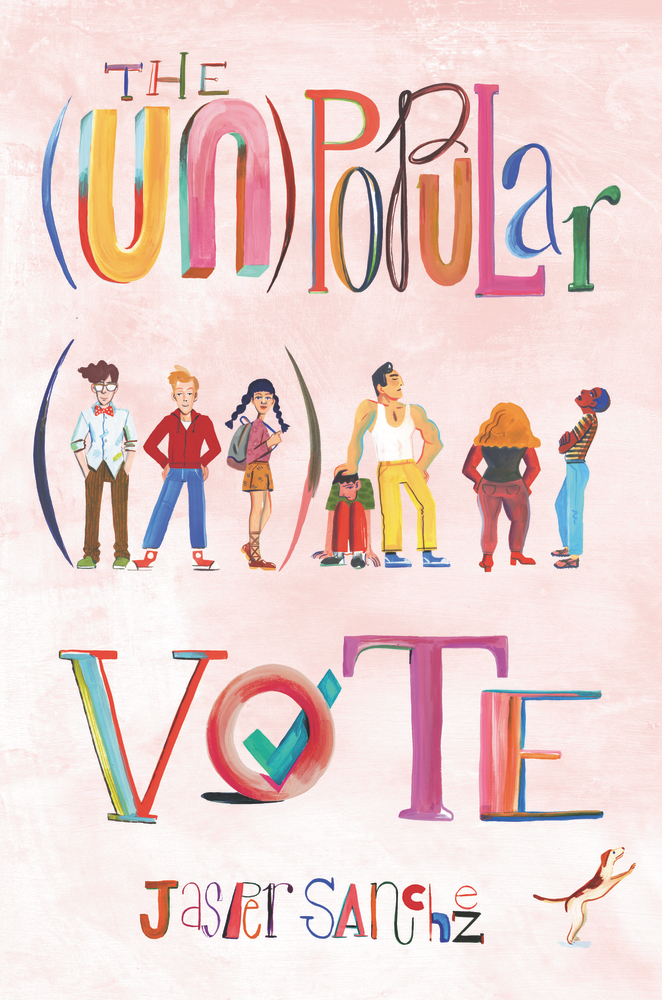 The (Un)Popular Vote by Jasper Sanchez (1st June)
Vaseline on the teeth makes a smile shine. It's a cheap stunt, but Mark Adams knows it's optics that can win or ruin an election.
Everything Mark learned about politics, he learned from his father, the congressman who still pretends he has a daughter and not a son. To protect his father's image, Mark promises to keep his past hidden and pretend to be the cis guy everyone assumes he is. But when he sees a manipulatively charming candidate for student body president inflame dangerous rhetoric, Mark decides to risk the low profile he assured his father and insert himself as a political challenger.
One big problem? No one really knows Mark. He didn't grow up in this town, and he has few friends; plus, the ones he does have aren't exactly with the in-crowd. Still, thanks to countless seasons of Scandal and The West Wing, these nerds know where to start: from campaign stops to voter polling to a fashion makeover. Soon Mark feels emboldened to get in front of and engage with voters—and even start a new romance. But with an investigative journalist digging into his past, a father trying to silence him, and a bully front-runner who stands in his way, Mark will have to decide which matters most: perception or truth, when both are just as dangerous.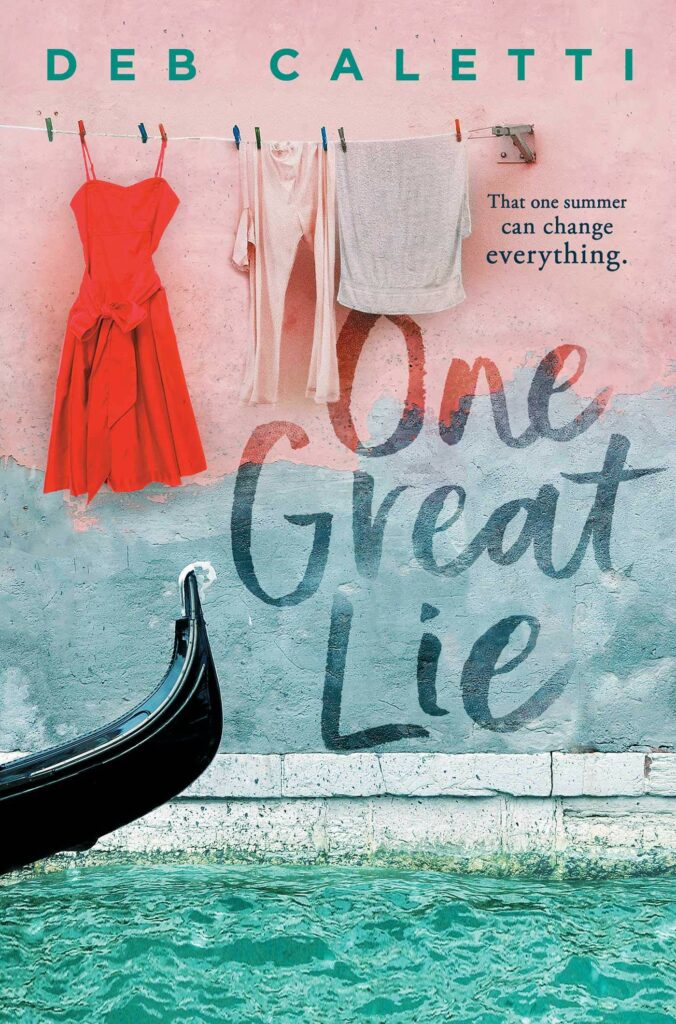 One Great Lie by Deb Caletti (1st June)
When Charlotte wins a scholarship to a writing workshop in Venice with the charismatic and brilliant Luca Bruni, it's a dream come true. Writing is her passion, she loves Bruni's books, and going to that romantic and magical sinking city gives her the chance to solve a long-time family mystery about a Venetian poet deep in their lineage, Isabella Di Angelo, who just might be the real author of a very famous poem.
Bruni's villa on the eerie island of La Calamita is extravagant—lush beyond belief, and the other students are both inspiring and intimidating. Venice itself is beautiful, charming, and seductive, but so is Luca Bruni. As his behavior becomes increasingly unnerving, and as Charlotte begins to unearth the long-lost work of Isabella with the help of sweet, smart Italian Dante, other things begin to rise, too—secrets about the past, and secrets about the present.
As the events of the summer build to a shattering climax, Charlotte will be forced to confront some dark truths about the history of powerful men—and about the determination of creative girls.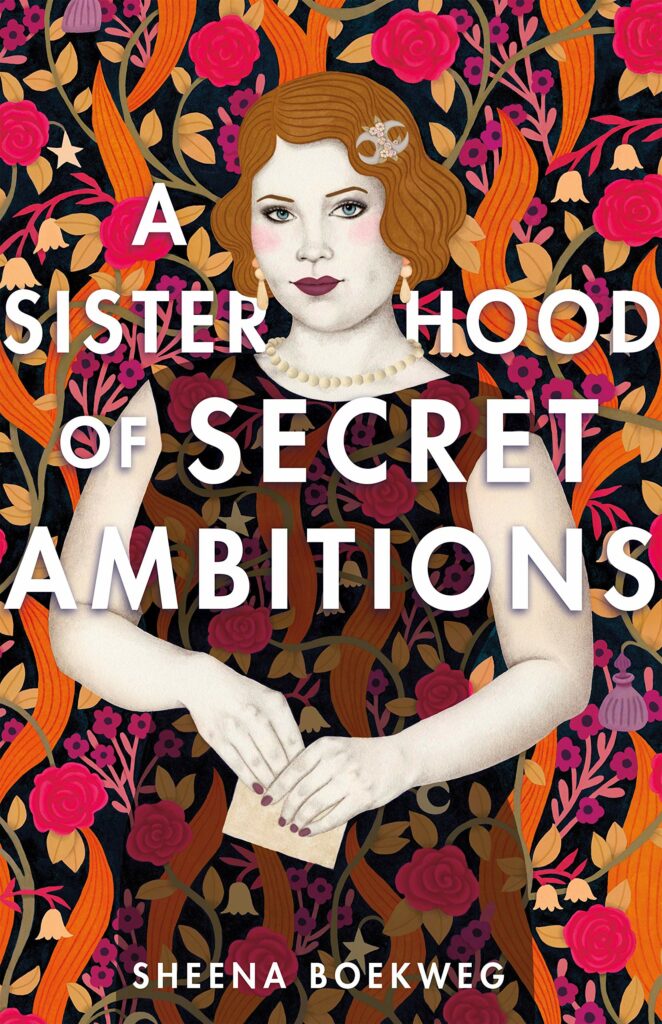 A Sisterhood of Secret Ambitions by Sheena Boekweg (1st June)
Behind every powerful man is a trained woman, and behind every trained woman is the Society. It started with tea parties and matchmaking, but is now a countrywide secret. Gossips pass messages in recipes, Spinsters train to fight, and women work together to grant safety to abused women and children. The Society is more than oaths—it is sisterhood and purpose.
In 1926, seventeen-year-old Elsie is dropped off in a new city with four other teenage girls. All of them have trained together since childhood to become the Wife of a powerful man. But when they learn that their next target is earmarked to become President, their mission becomes more than just an assignment; this is a chance at the most powerful position in the Society. All they have to do is make one man fall in love with them first.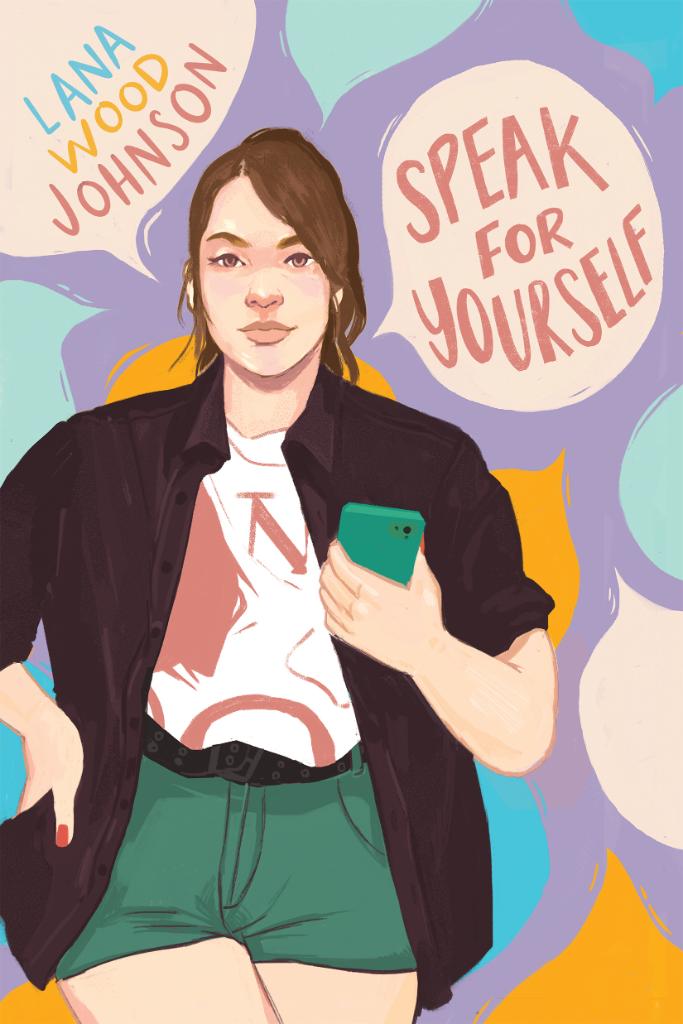 Speak for Yourself by Lana Wood Johnson (1st June)
Skylar's got ambitious #goals. And if she wants them to come true, she has to get to work now. (At least she thinks so…) Step one in her epic plan is showing everyone that her latest app is brilliant. To do that, she's going to use it win State at the Scholastic Exposition, the nerdiest academic competition around.
First, she'll need a team, and Skylar's not always so good with people. But she'll do whatever it takes to put one together … even if it means playing Cupid for her teammates Joey and Zane, at Joey's request. When things get off to an awkward start for them, Skylar finds herself stepping in to help Joey. Anything to keep her on the team. Only, Skylar seems to be making everything more complicated. Especially when she realizes she might be falling for Zane, which was not a #goal. Can Skylar figure out her feelings, prove her app's potential to the world, and win State without losing her friends–or is her path to greatness over before it begins?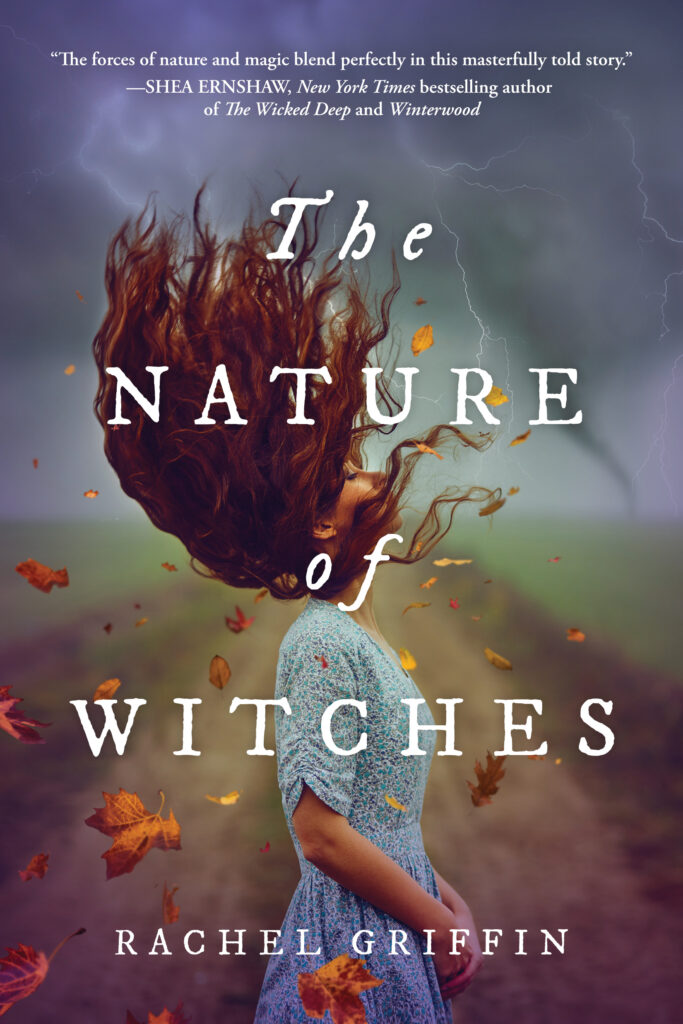 The Nature of Witches by Rachel Griffin (1st June)
For centuries, witches have maintained the climate, their power from the sun peaking in the season of their birth. But now their control is faltering as the atmosphere becomes more erratic. All hope lies with Clara, an Everwitch whose rare magic is tied to every season.
In Autumn, Clara wants nothing to do with her power. It's wild and volatile, and the price of her magic―losing the ones she loves―is too high, despite the need to control the increasingly dangerous weather.
In Winter, the world is on the precipice of disaster. Fires burn, storms rage, and Clara accepts that she's the only one who can make a difference.
In Spring, she falls for Sang, the witch training her. As her magic grows, so do her feelings, until she's terrified Sang will be the next one she loses.
In Summer, Clara must choose between her power and her happiness, her duty and the people she loves… before she loses Sang, her magic, and thrusts the world into chaos.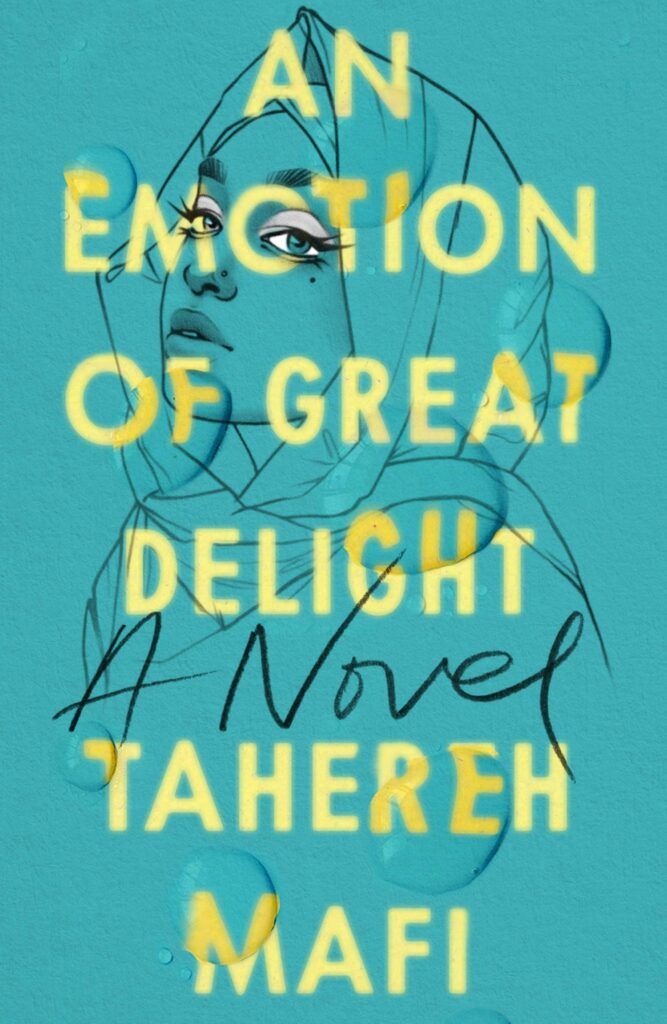 An Emotion of Great Delight by Tahereh Mafi (1st June)
It's 2003, several months since the US officially declared war on Iraq, and the American political world has evolved. Tensions are high, hate crimes are on the rise, FBI agents are infiltrating local mosques, and the Muslim community is harassed and targeted more than ever. Shadi, who wears hijab, keeps her head down.
She's too busy drowning in her own troubles to find the time to deal with bigots.
Shadi is named for joy, but she's haunted by sorrow. Her brother is dead, her father is dying, her mother is falling apart, and her best friend has mysteriously dropped out of her life. And then, of course, there's the small matter of her heart–
It's broken.
Shadi tries to navigate her crumbling world by soldiering through, saying nothing. She devours her own pain, each day retreating farther and farther inside herself until finally, one day, everything changes.
She explodes.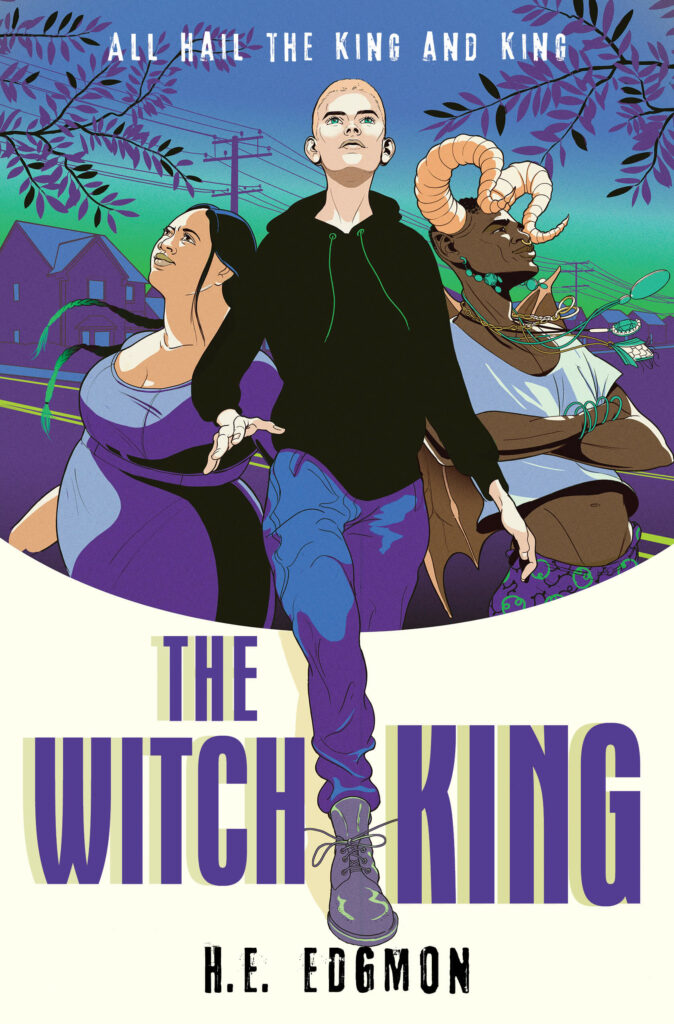 The Witch King by H.E. Edgmon (1st June)
In Asalin, fae rule and witches like Wyatt Croft…don't. Wyatt's betrothal to his best friend, fae prince Emyr North, was supposed to change that. But when Wyatt lost control of his magic one devastating night, he fled to the human world.
Now a coldly distant Emyr has hunted him down. Despite transgender Wyatt's newfound identity and troubling past, Emyr has no intention of dissolving their engagement. In fact, he claims they must marry now or risk losing the throne. Jaded, Wyatt strikes a deal with the enemy, hoping to escape Asalin forever. But as he gets to know Emyr, Wyatt realizes the boy he once loved may still exist. And as the witches face worsening conditions, he must decide once and for all what's more important—his people or his freedom.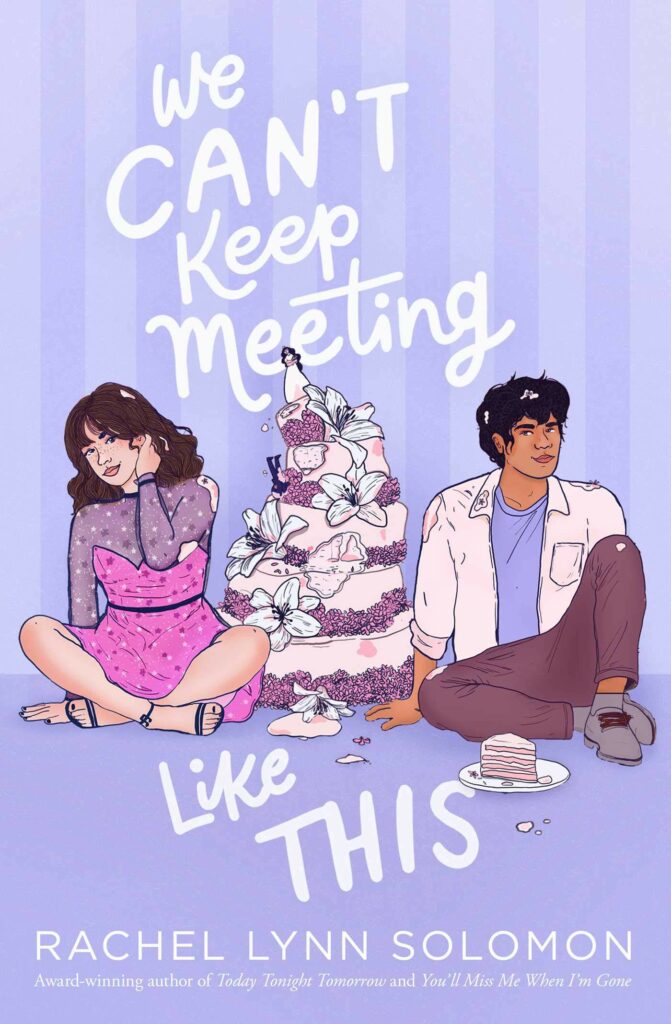 We Can't Keep Meeting Like This by Rachel Lynn Solomon (8th July)
Quinn Berkowitz and Tarek Mansour's families have been in business together for years: Quinn's parents are wedding planners, and Tarek's own a catering company. At the end of last summer, Quinn confessed her crush on him in the form of a rambling email—and then he left for college without a response.
Quinn has been dreading seeing him again almost as much as she dreads another summer playing the harp for her parents' weddings. When he shows up at the first wedding of the summer, looking cuter than ever after a year apart, they clash immediately. Tarek's always loved the grand gestures in weddings—the flashier, the better—while Quinn can't see them as anything but fake. Even as they can't seem to have one civil conversation, Quinn's thrown together with Tarek wedding after wedding, from performing a daring cake rescue to filling in for a missing bridesmaid and groomsman.
Quinn can't deny her feelings for him are still there, especially after she learns the truth about his silence, opens up about her own fears, and begins learning the art of harp-making from an enigmatic teacher.
Maybe love isn't the enemy after all—and maybe allowing herself to fall is the most honest thing Quinn's ever done.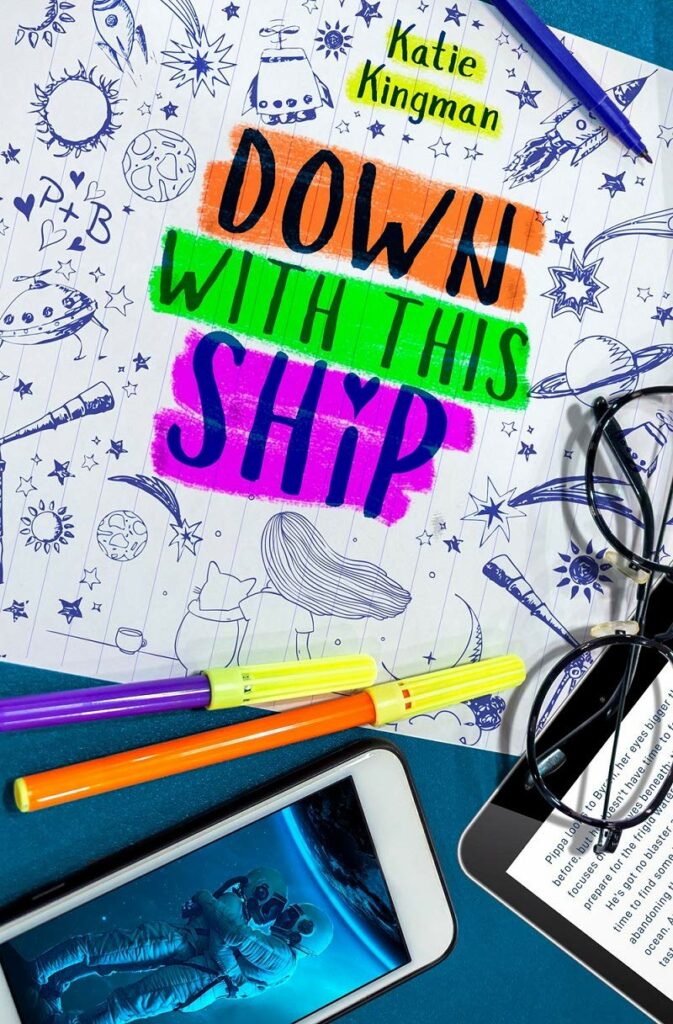 Down With This Ship by Katie Kingman (8th June)
Kole Miller does one thing really well: write fanfiction for the show The Space Game. Everything else is a struggle: like managing her anxiety, frequent crushes, and plans after high school. But when her blog, Spacer, wins a major fanfiction contest, her traffic soars.
With massive readership comes criticism Kole isn't prepared for, including getting stuck in the heated ship wars surrounding the show. And then an invitation to speak at The Space Game's official convention arrives in her inbox.
When the most competitive kids in her Creative Writing class discover Kole's writing Spacer, her blog is taken hostage and she risks them hitting ctrl+A+del on Spacer. To win it back, Kole must face both her inner demons and the ones at Crystal Lake High before they make the drama not just about The Space Game, but about Kole herself.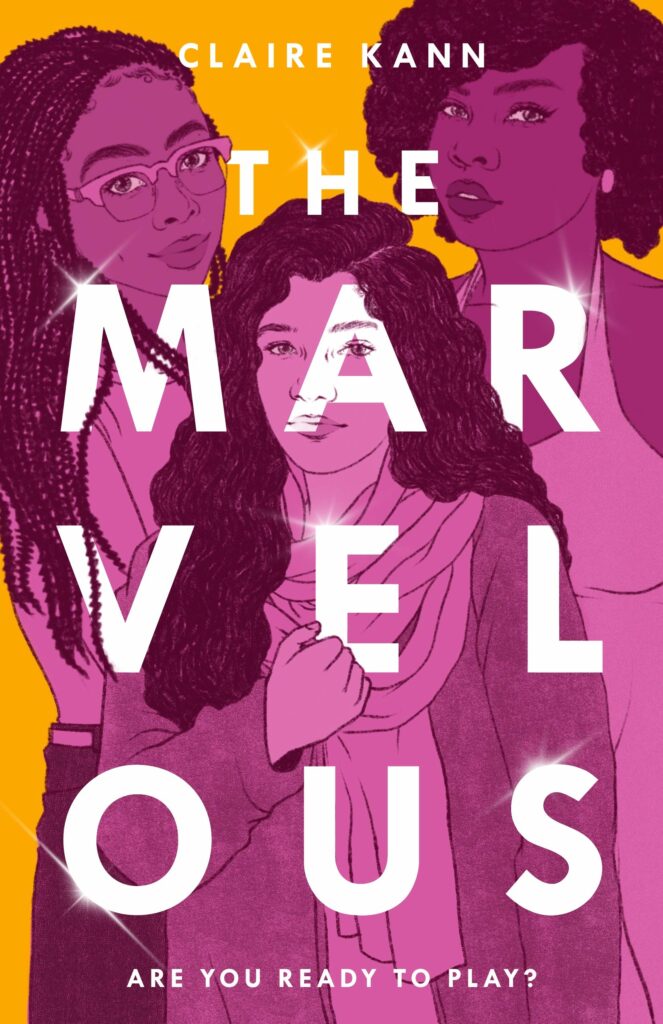 The Marvelous by Claire Kann (8th June)
Everyone thinks they know Jewel Van Hanen. Heiress turned actress turned social media darling who created the massively popular video-sharing app, Golden Rule.
After mysteriously disappearing for a year, Jewel makes her dramatic return with an announcement: she has chosen a few lucky Golden Rule users to spend an unforgettable weekend at her private estate. But once they arrive, Jewel ingeniously flips the script: the guests are now players in an elaborate estate-wide game. And she's tailored every challenge and obstacle to test whether they have what it takes to win–at any cost.
Told from the perspective of three dazzling players–Nicole: the new queen of Golden Rule; Luna: Jewel's biggest fan; and Stella: a brilliant outsider–this novel will charm its way into your heart and keep you guessing how it all ends because money isn't the only thing at stake.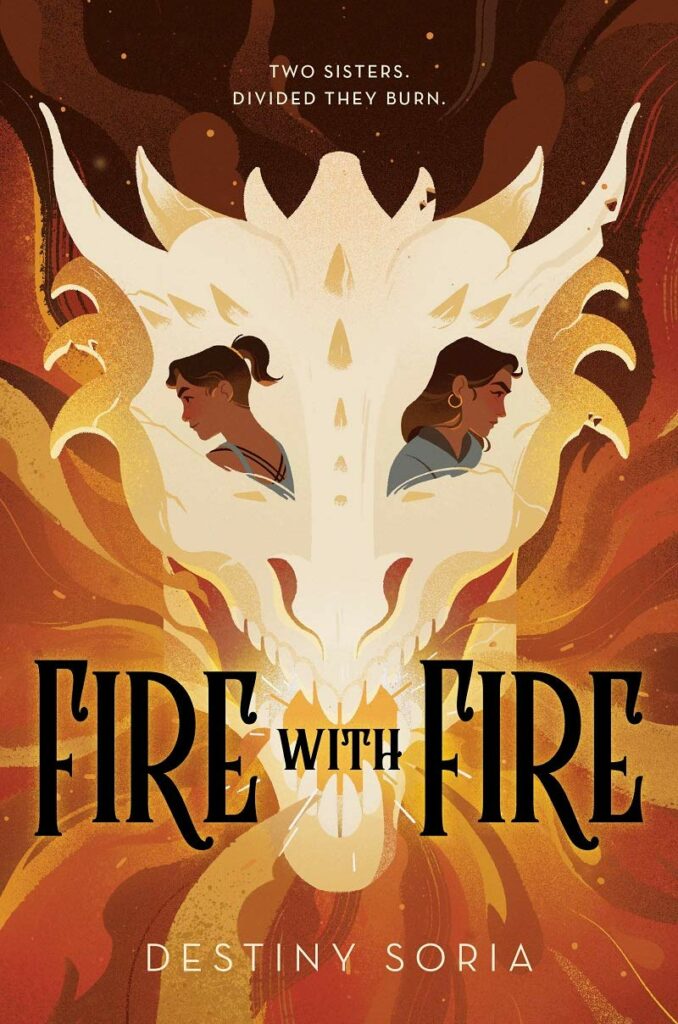 Fire With Fire by Destiny Soria (8th June)
Dani and Eden Rivera were both born to kill dragons, but the sisters couldn't be more different. For Dani, dragon slaying takes a back seat to normal high school life, while Eden prioritizes training above everything else. Yet they both agree on one thing: it's kill or be killed where dragons are concerned.
Until Dani comes face-to-face with one and forges a rare and magical bond with him. As she gets to know Nox, she realizes that everything she thought she knew about dragons is wrong. With Dani lost to the dragons, Eden turns to the mysterious and alluring sorcerers to help save her sister. Now on opposite sides of the conflict, the sisters will do whatever it takes to save the other. But the two are playing with magic that is more dangerous than they know, and there is another, more powerful enemy waiting for them both in the shadows.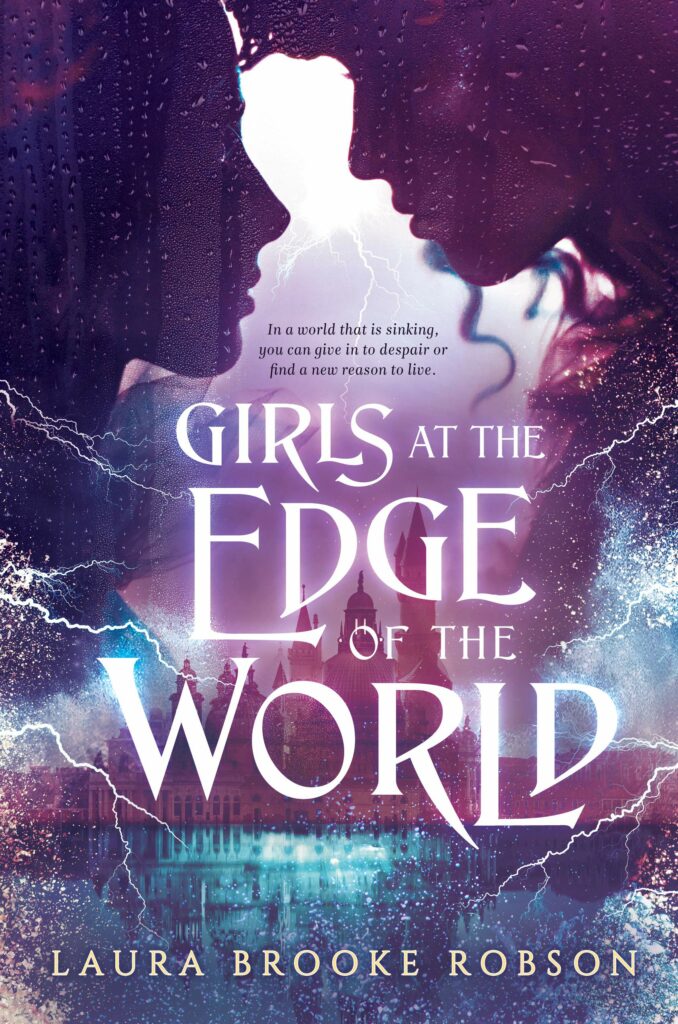 Girls at the Edge of the World by Laura Brooke Robson (8th June)
In a world bound for an epic flood, only a chosen few are guaranteed safe passage into the new world once the waters recede. The Kostrovian royal court will be saved, of course, along with their guards. But the fate of the court's Royal Flyers, a lauded fleet of aerial silk performers, is less certain. Hell-bent on survival, Principal Flyer, Natasha Koskinen, will do anything to save the Flyers, who are the only family she's ever known. Even if "anything" means molding herself into the type of girl who could be courted by Prince Nikolai. But unbeknownst to Natasha, her newest recruit, Ella Neves, is driven less by her desire to survive the floods than her thirst for revenge. And Ella's mission could put everything Natasha has worked for in peril.
As the oceans rise, so too does an undeniable spark between the two flyers. With the end of the world looming, and dark secrets about the Kostrovian court coming to light, Ella and Natasha can either give in to despair . . . or find a new reason to live.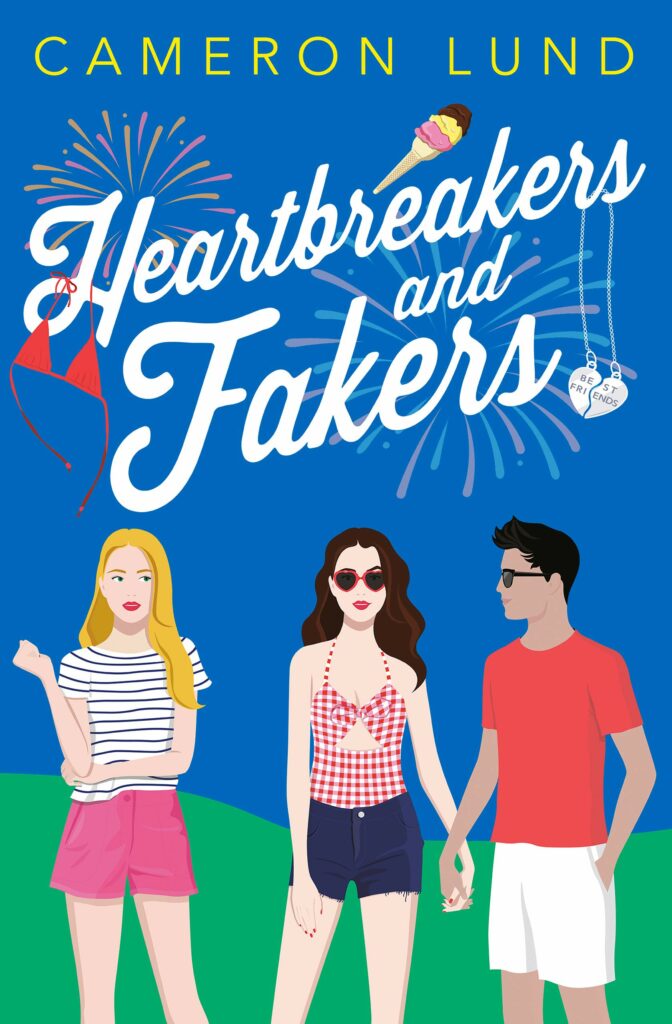 Heartbreakers and Fakers by Cameron Lund (8th June)
Penny Harris just ruined her life.
As one of the most popular girls in school, she's used to being invited to every party, is dating the Jordan Parker, and can't wait to rule senior year with her best friend, Olivia. But when Penny wakes up on Jordan's lawn the morning after his first-day-of-summer bash, she knows something went terribly wrong the night before.
She kissed Kai Tanaka.
Kai, her long-time nemesis. Kai, Olivia's boyfriend. Penny can't figure out what could have inspired her to do it–she loves Jordan and she would never hurt Olivia–but one thing's for sure: freshly dumped, and out a best friend, the idyllic summer she pictured is over.
And despite the fact that Jordan seems to be seeking comfort (and a whole lot more) in Olivia, all Penny can think about is winning him back. Kai wants to save his relationship too, so they come up with a plan: convince their friends that they really do have feelings for each other. After all, no one can resist a good love story, and maybe seeing Penny and Kai together will make Jordan and Olivia change their minds.
But as summer heats up, so does Penny and Kai's "relationship," and Penny starts to question whether she's truly faking it with Kai, if he's really as terrible as she always thought he was, and if the life she's fighting so hard to get back is the one she really wants.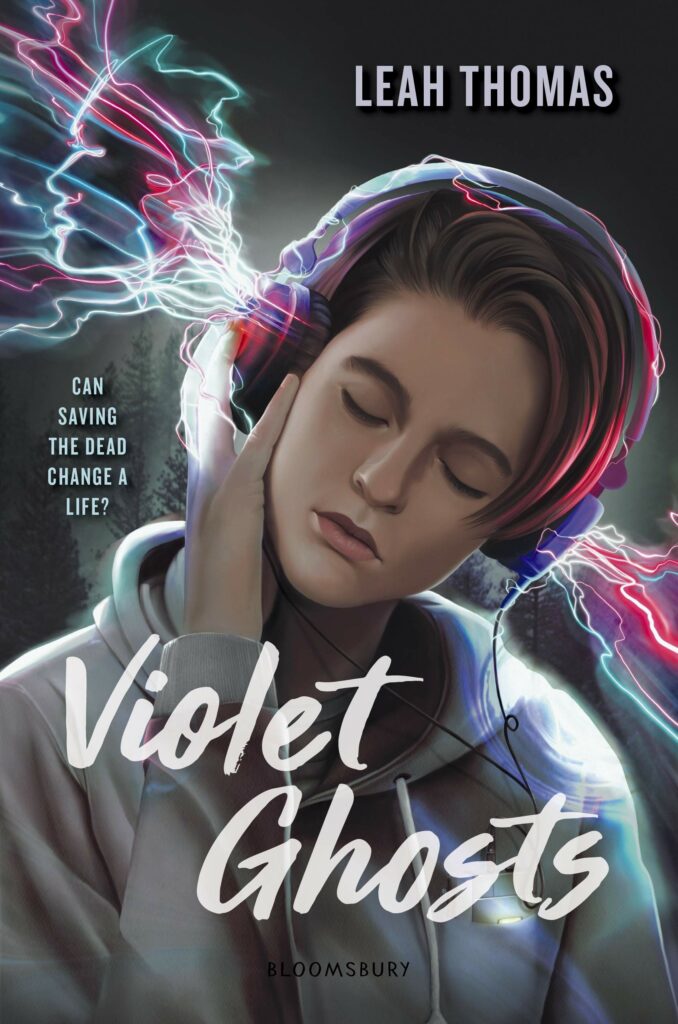 Violet Ghosts by Leah Thomas (8th June)
Dani's best friend, Sarah, is a ghost. But maybe that's normal when you've spent your childhood running from an abusive parent.
Dani and Sarah might be more than friends, though Dani dares not say so. Dani is afraid that if he tells Sarah he's trans, she won't bother haunting him anymore. Sarah's got good reason to distrust boys, having been strangled by one.
After Sarah and Dani come across another ghost haunted by her own brutal murder, they set out to bring peace and safety to spirits like her. But when an old rival reenters Dani's life, their unexpected friendship gives Dani a strange new feeling of belonging. As Dani starts to find his place in the living world, he'll need to let go of his ghosts.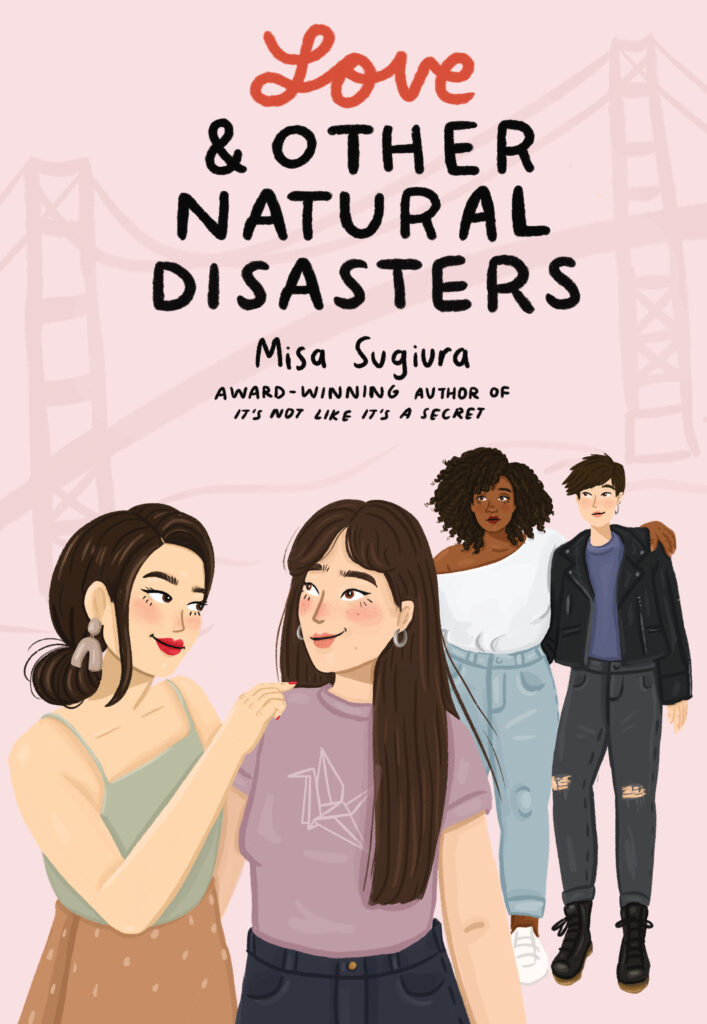 Love and Other Natural Disasters by Misa Sugiura (8th June)
When Nozomi Nagai pictured the ideal summer romance, a fake one wasn't what she had in mind.
That was before she met the perfect girl. Willow is gorgeous, glamorous, and…heartbroken? And when she enlists Nozomi to pose as her new girlfriend to make her ex jealous, Nozomi is a willing volunteer.
Because Nozomi has a master plan of her own: one to show Willow she's better than a stand-in, and turn their fauxmance into something real. But as the lies pile up, it's not long before Nozomi's schemes take a turn toward disaster…and maybe a chance at love she didn't plan for.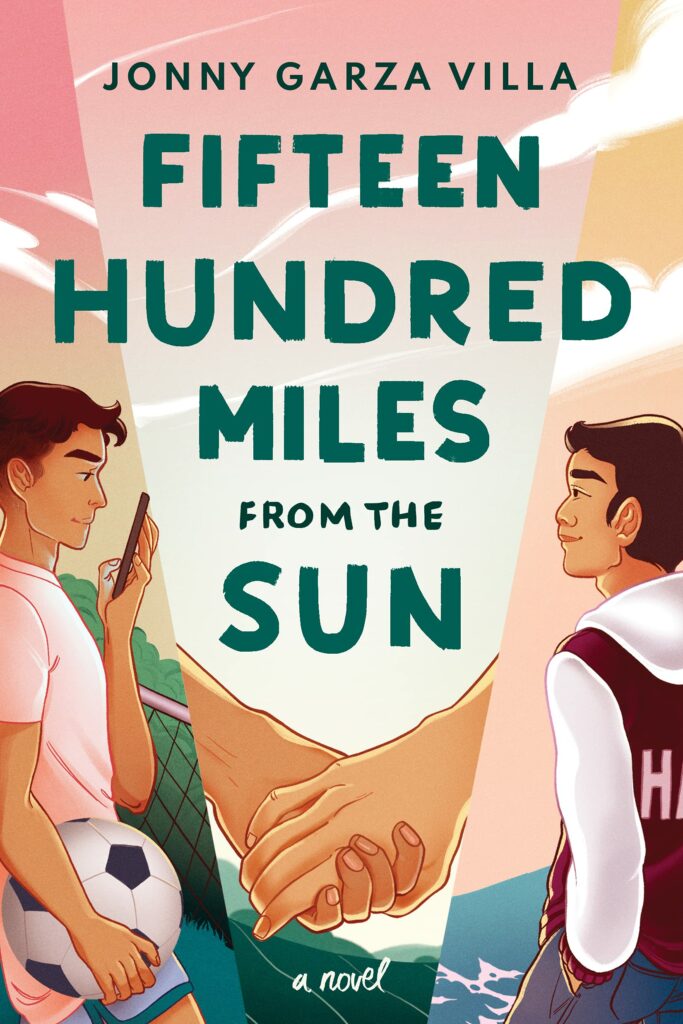 Fifteen Hundred Miles From the Sun by Jonny Garza Villa (8th June)
Julián Luna has a plan for his life: Graduate. Get into UCLA. And have the chance to move away from Corpus Christi, Texas, and the suffocating expectations of others that have forced Jules into an inauthentic life.
Then in one reckless moment, with one impulsive tweet, his plans for a low-key nine months are thrown—literally—out the closet. The downside: the whole world knows, and Jules has to prepare for rejection. The upside: Jules now has the opportunity to be his real self.
Then Mat, a cute, empathetic Twitter crush from Los Angeles, slides into Jules's DMs. Jules can tell him anything. Mat makes the world seem conquerable. But when Jules's fears about coming out come true, the person he needs most is fifteen hundred miles away. Jules has to face them alone.
Jules accidentally propelled himself into the life he's always dreamed of. And now that he's in control of it, what he does next is up to him.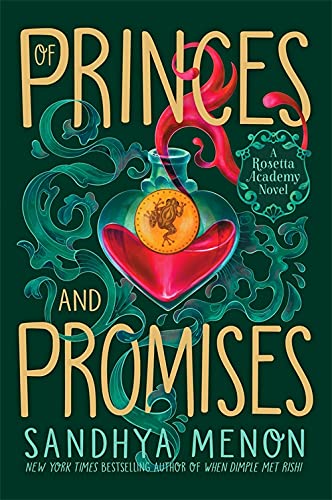 Of Princes and Promises by Sandhya Menon (8th June)
Caterina LaValle is determined to show she's still the queen of St. Rosetta's Academy. Sure, her crown may be slightly askew after her ex-boyfriend, Alaric, cheated on her, but she's a LaValle. She'll find a way to march right back in there, her hands clutching the strings to the whole puppet show. This time, she's going to be untouchable.
Rahul Chopra knows that moment he shared with Caterina LaValle at the winter formal meant something. Surely she feels it, too. He's a little uncertain how someone like him (socially inept to a point way past "adorkable") could fit into her world, but he's loved Caterina for years. He knows they'll find a way.
When Caterina finds out Alaric is taking a supermodel to the upcoming gala, she knows she cannot arrive without the perfect date. But the thought of taking another superficial St. R's boy exhausts her. The solution? Sweet-but-clueless Rahul Chopra and a mysterious pot of hair gel with the power to alter the wearer into whatever his heart desires.
When Rahul tries it, he transforms instantly into RC—debonair, handsome, and charming. But transformation comes with a price: As Rahul enjoys his new social standing, the line between his two personas begins to blur. Will he give up everything, including Caterina, to remain RC? Or will this unlikely pair find their way back to each other?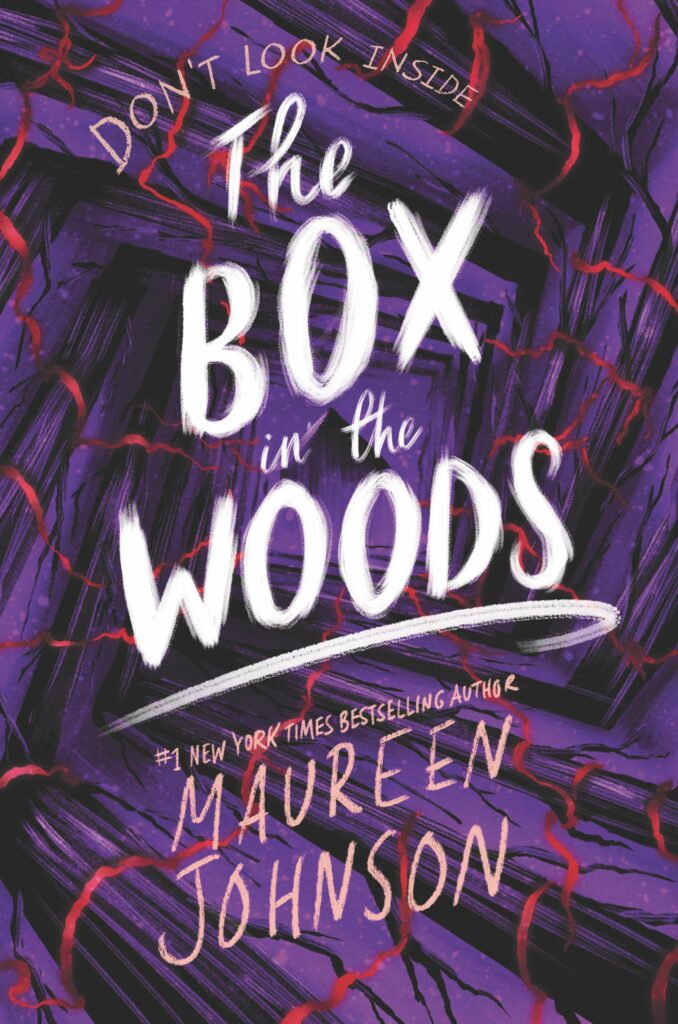 The Box in the Woods by Maureen Johnson (15th June)
Amateur sleuth Stevie Bell needs a good murder. After catching a killer at her high school, she's back at home for a normal (that means boring) summer.
But then she gets a message from the owner of Sunny Pines, formerly known as Camp Wonder Falls—the site of the notorious unsolved case, the Box in the Woods Murders. Back in 1978, four camp counselors were killed in the woods outside of the town of Barlow Corners, their bodies left in a gruesome display. The new owner offers Stevie an invitation: Come to the camp and help him work on a true crime podcast about the case.
Stevie agrees, as long as she can bring along her friends from Ellingham Academy. Nothing sounds better than a summer spent together, investigating old murders.
But something evil still lurks in Barlow Corners. When Stevie opens the lid on this long-dormant case, she gets much more than she bargained for. The Box in the Woods will make room for more victims. This time, Stevie may not make it out alive.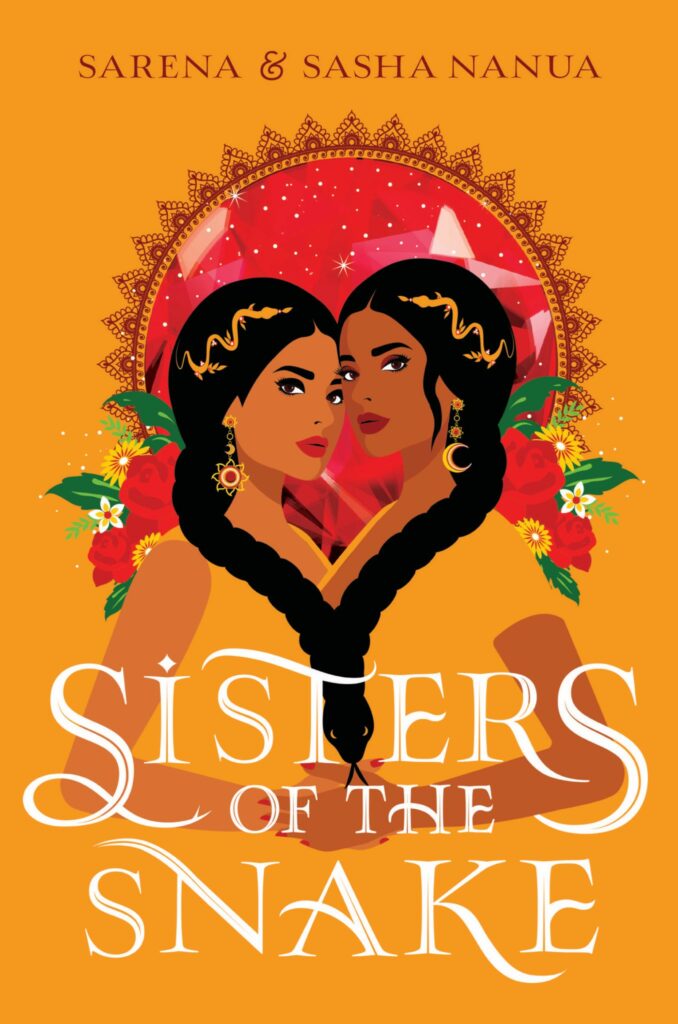 Sisters of the Snake by Sasha & Sarena Nanua (15th June)
Princess Rani longs for a chance to escape her gilded cage and prove herself. Ria is a street urchin, stealing just to keep herself alive.
When these two lives collide, everything turns on its head: because Ria and Rani, orphan and royal, are unmistakably identical.
A deal is struck to switch places—but danger lurks in both worlds, and to save their home, thief and princess must work together. Or watch it all fall into ruin.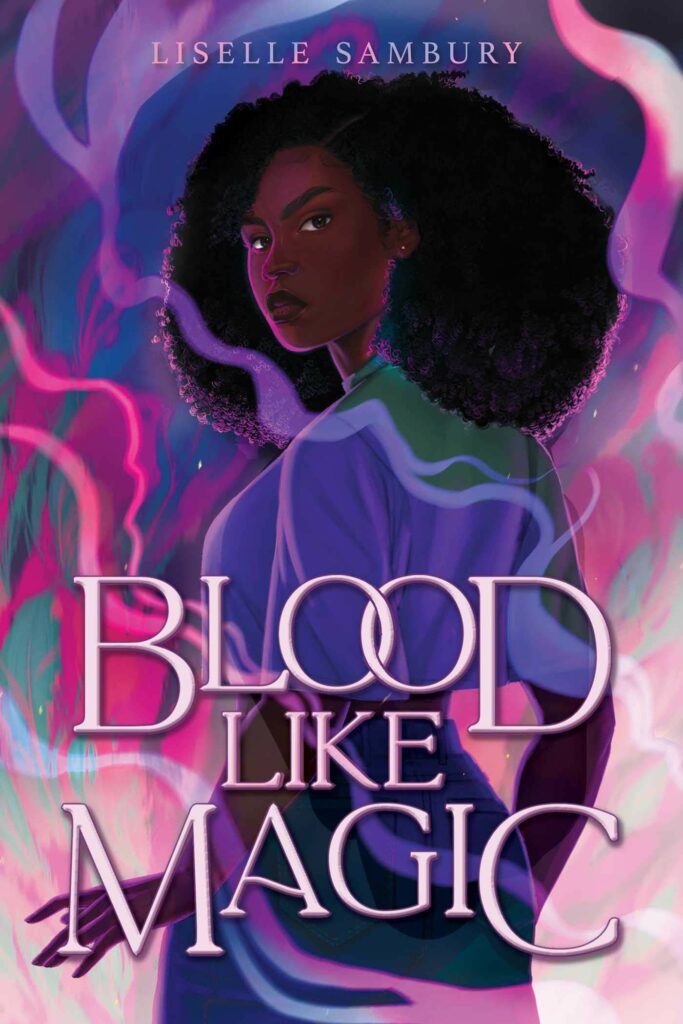 Blood Like Magic by Liselle Sambury (15th June)
After years of waiting for her Calling—a trial every witch must pass in order to come into their powers—the one thing Voya Thomas didn't expect was to fail. When Voya's ancestor gives her an unprecedented second chance to complete her Calling, she agrees—and then is horrified when her task is to kill her first love. And this time, failure means every Thomas witch will be stripped of their magic.
Voya is determined to save her family's magic no matter the cost. The problem is, Voya has never been in love, so for her to succeed, she'll first have to find the perfect guy—and fast. Fortunately, a genetic matchmaking program has just hit the market. Her plan is to join the program, fall in love, and complete her task before the deadline. What she doesn't count on is being paired with the infuriating Luc—how can she fall in love with a guy who seemingly wants nothing to do with her?
With mounting pressure from her family, Voya is caught between her morality and her duty to her bloodline. If she wants to save their heritage and Luc, she'll have to find something her ancestor wants more than blood. And in witchcraft, blood is everything.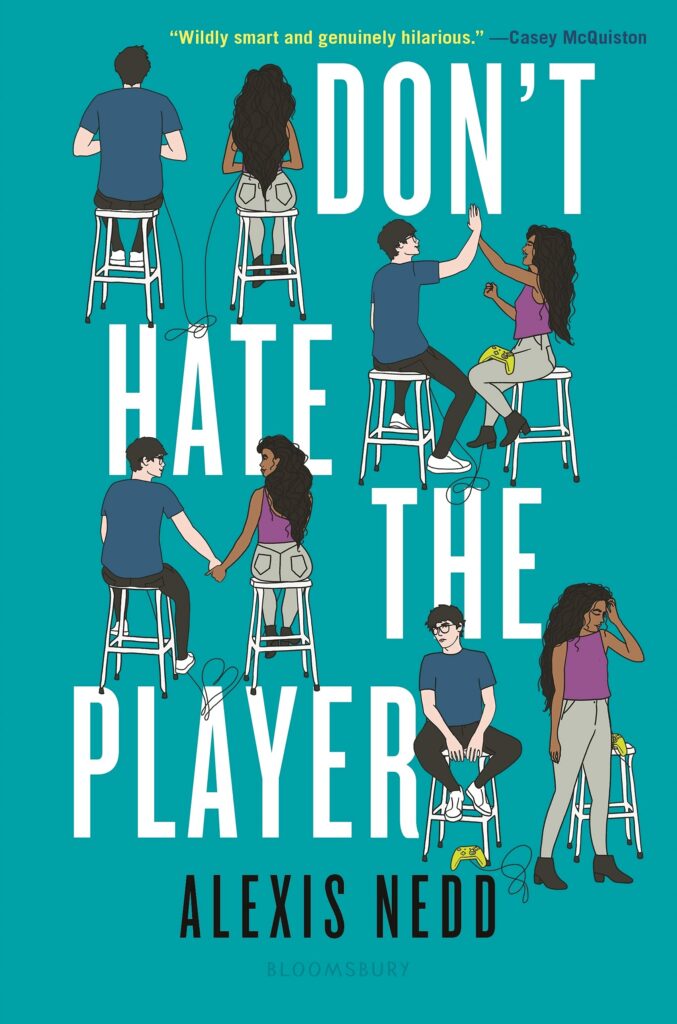 Don't Hate the Player by Alexis Nedd (15th June)
By day, Emilia is a field hockey star with a popular boyfriend and a mother obsessed with her academic future. But by night, she's kicking virtual ass as the only female member of a highly competitive eSports team. Emilia has mastered the art of keeping her two worlds thriving, which hinges on them staying completely separate.
When a major eSports tournament comes to her city, Emilia is determined to prove herself to the male-dominated gaming community. But her perfectly balanced life is thrown for a loop when a member of a rival team—Jake—recognizes her…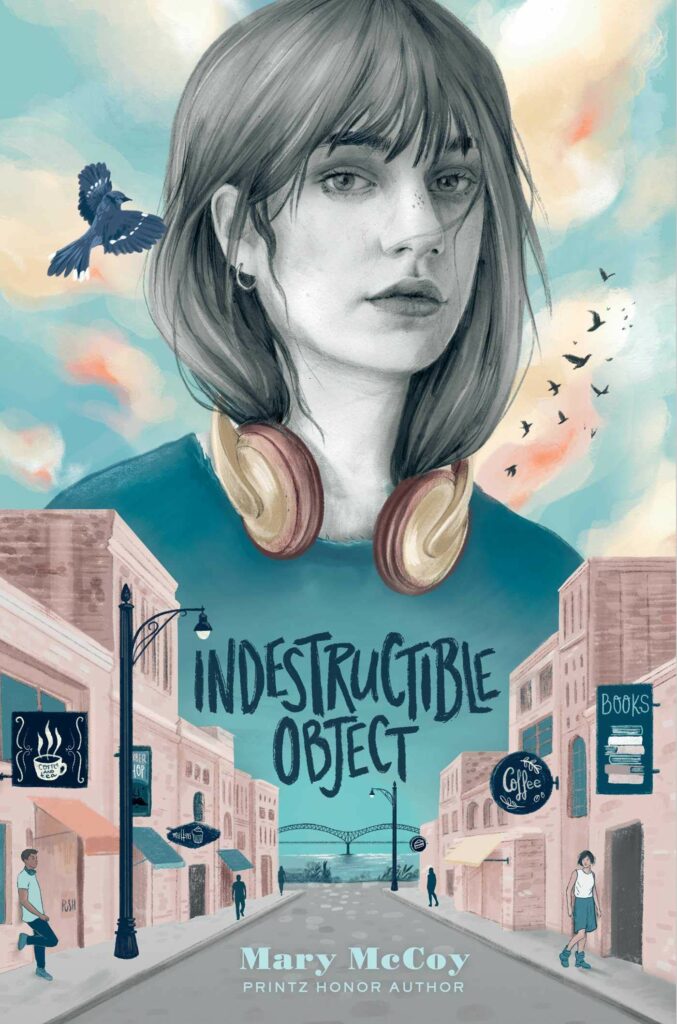 Indestructible Object by Mary McCoy (15th June)
For the past two years, Lee has been laser-focused on two things: her job as a sound tech at a local coffee shop and her podcast "Artists in Love," which she cohosts with her boyfriend Vincent.
Until he breaks up with her on the air right after graduation.
When their unexpected split, the loss of her job, and her parent's announcement that they're separating coincide, Lee's plans, her art, and her life are thrown into turmoil. Searching for a new purpose, Lee recruits her old friend Max and new friend Risa to produce a podcast called "Objects of Destruction," where they investigate whether love actually exists at all.
But the deeper they get into the love stories around them, the more Lee realizes that she's the one who's been holding love at arm's length. And when she starts to fall for Risa, she finds she'll have to be more honest with herself and the people in her life to create a new love story of her own.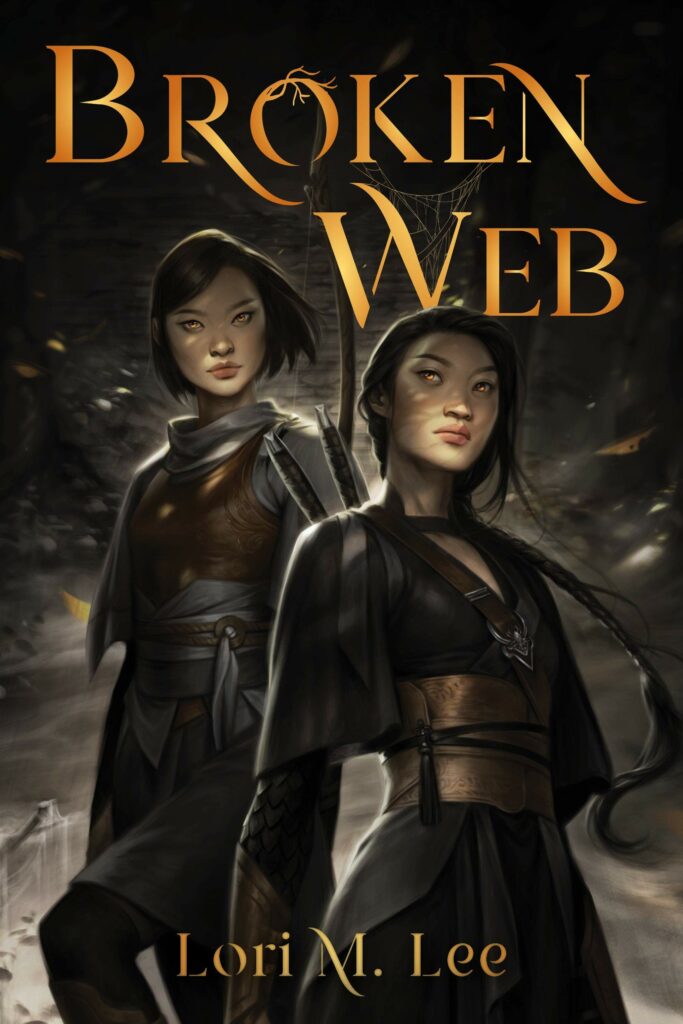 Broken Web by Lori M. Lee (15th June)
The Soulless has woken from his centuries-long imprisonment. Now, he lurks in the Dead Wood recovering his strength, while Sirscha and her allies journey east to the shaman empire of Nuvalyn. Everyone believes she is a soulguide—a savior—but Sirscha knows the truth. She's a monster, a soulrender like the Soulless, and if anyone discovers the truth, she'll be executed.
But there's nothing Sirscha won't risk to stop the shaman responsible for the rot that's killing her best friend. While the Soulless is formidable, like all shamans, his magic must be channeled through a familiar. If Sirscha can discover what—or who—that is, she might be able to cut him off from his power.
With Queen Meilyr bent on destroying the magical kingdoms, Sirscha finds herself caught between a war brewing in the east and the Soulless waiting in the west. She should be trying to unite what peoples she can to face their common enemies, but instead, her hunt for clues about the Soulless leads to a grim discovery, forcing Sirscha to question who her enemies really are.
Blackout by Dhonielle Clayton, Tiffany D. Jackson, Nic Stone, Angie Thomas, Ashley Woodfolk, and Nicola Yoon (22nd June)
A summer heatwave blankets New York City in darkness. But as the city is thrown into confusion, a different kind of electricity sparks…
A first meeting.
Long-time friends.
Bitter exes.
And maybe the beginning of something new.
When the lights go out, people reveal hidden truths. Love blossoms, friendship transforms, and new possibilities take flight.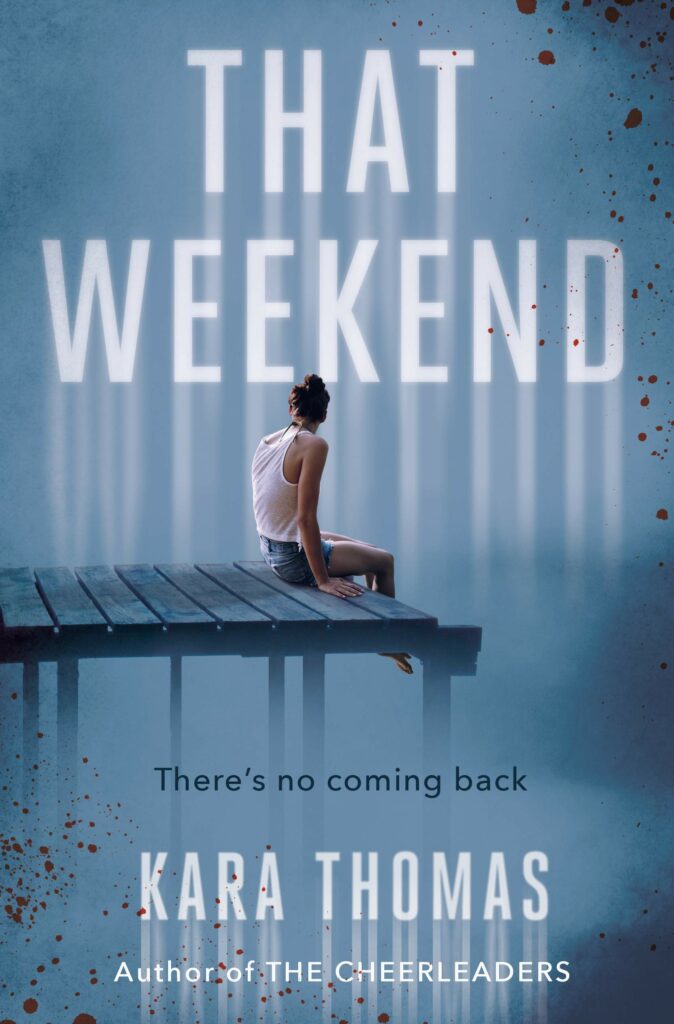 That Weekend by Kara Thomas (22nd June)
Three best friends, a lake house, a secret trip – what could go wrong?
It was supposed to be the perfect prom weekend getaway. But it's clear something terrible happened when Claire wakes up alone and bloodied on a hiking trail with no memory of the past forty-eight hours.
Three went up the mountain, but only one came back.
Now everyone wants answers – most of all, Claire. She remembers Friday night, but after that… nothing. And now Kat and Jesse – her best friends – are missing.
That weekend changes everything.
What happened on the mountain? And where are Kat and Jesse? Claire knows the answers are buried somewhere in her memory, but as she's learning, everyone has secrets – even her best friends. And she's pretty sure she's not going to like what she remembers.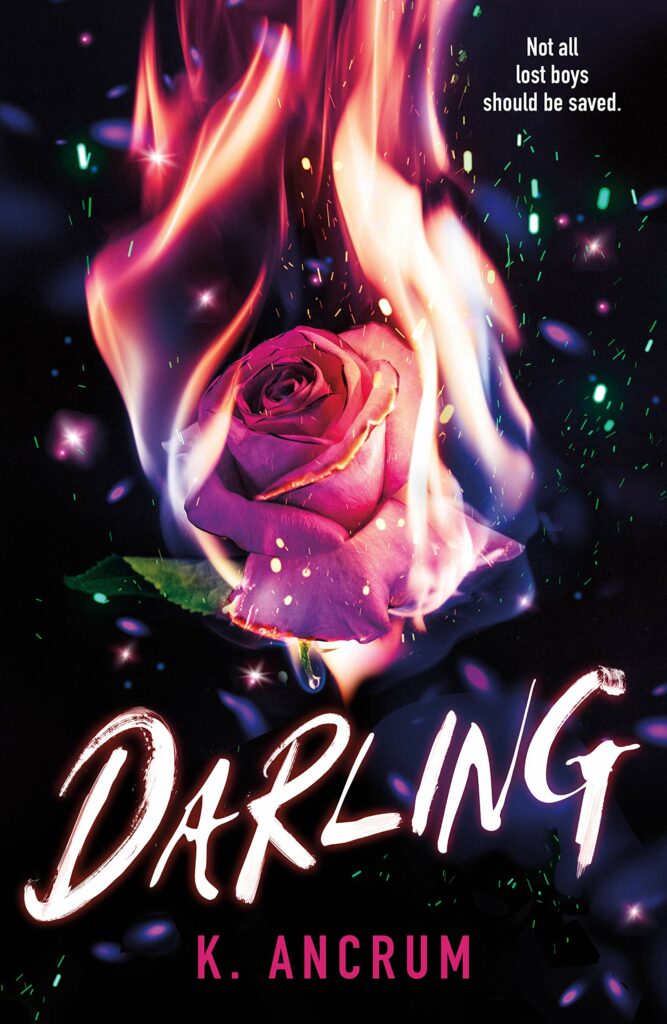 Darling by K. Ancrum (22nd June)
On Wendy Darling's first night in Chicago, a boy called Peter appears at her window. He's dizzying, captivating, beautiful—so she agrees to join him for a night on the town.
Wendy thinks they're heading to a party, but instead they're soon running in the city's underground. She makes friends—a punk girl named Tinkerbelle and the lost boys Peter watches over. And she makes enemies—the terrifying Detective Hook, and maybe Peter himself, as his sinister secrets start coming to light. Can Wendy find the courage to survive this night—and make sure everyone else does, too?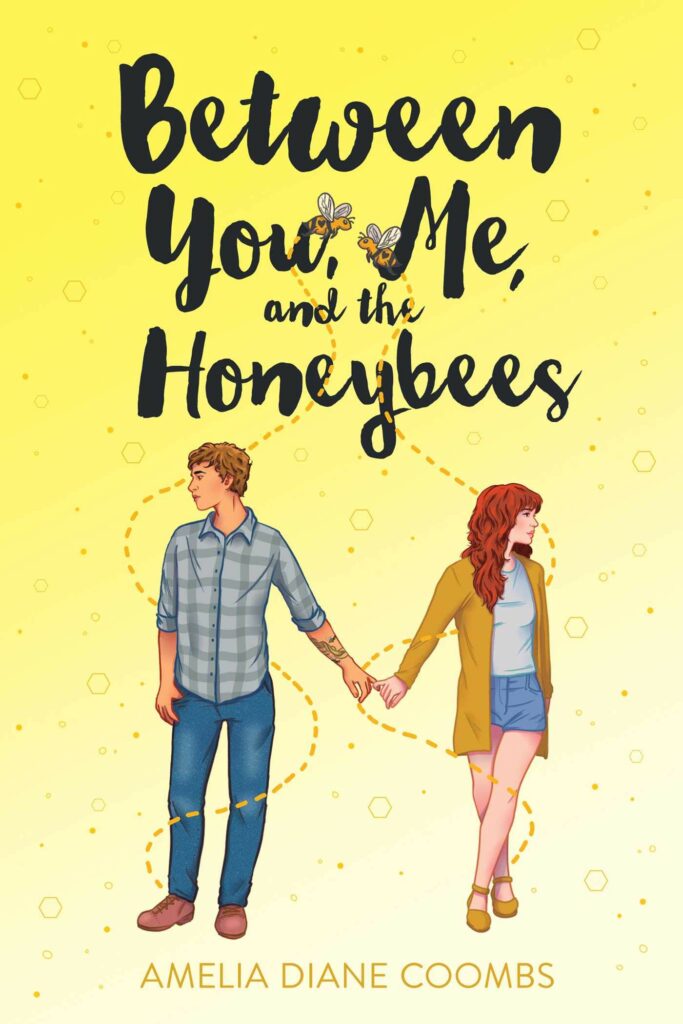 Between You, Me and the Honeybees by Amelia Diane Coombs (22nd June)
Josie Hazeldine has just graduated from high school, and she's ready for a summer full of sunshine, beekeeping, and…lying to her mom.
Josie's mom couldn't be more proud of her daughter going to college, something she never got to do. But Josie wants to stay in her California hometown and take over the family business, Hazeldine Honey. So that college acceptance her mom is thrilled about? Yeah, Josie turned it down. But she's going to come clean—just not yet.
The neighbor's artsy, adorable grandson who's in town for the summer makes Josie's web of lies even more tangled. He's into Josie and the feeling is very mutual, but he's a Blumstein—the sworn enemy of the Hazeldines and their number one competition in the annual Honey Show at the end of July. As their secret fling goes on, Josie knows she's getting in way too deep to leave him behind when summer's over.
Can Josie keep the boy she can't stop thinking about without the secrets she's juggling crashing down around her?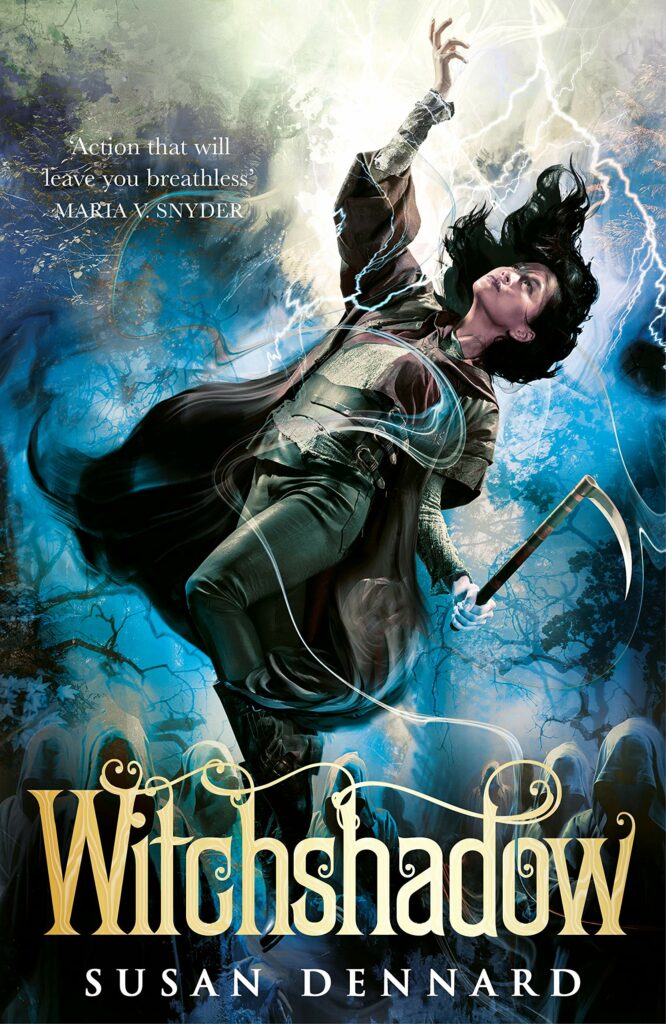 Witchshadow by Susan Denard (22nd June)
War has come to the Witchlands . . . and nothing will be the same again.
Iseult has found her heartsister Safi at last, but their reunion is brief. For Iseult to stay alive, she must flee Cartorra while Safi remains. And though Iseult has plans to save her friend, they will require her to summon magic more dangerous than anything she has ever faced before.
Meanwhile, the Bloodwitch Aeduan is beset by forces he cannot understand. And Vivia—rightful queen of Nubrevna—finds herself without a crown or home.
As villains from legend reawaken across the Witchlands, only the mythical Cahr Awen can stop the gathering war. Iseult could embrace this power and heal the land, but first she must choose on which side of the shadows her destiny will lie.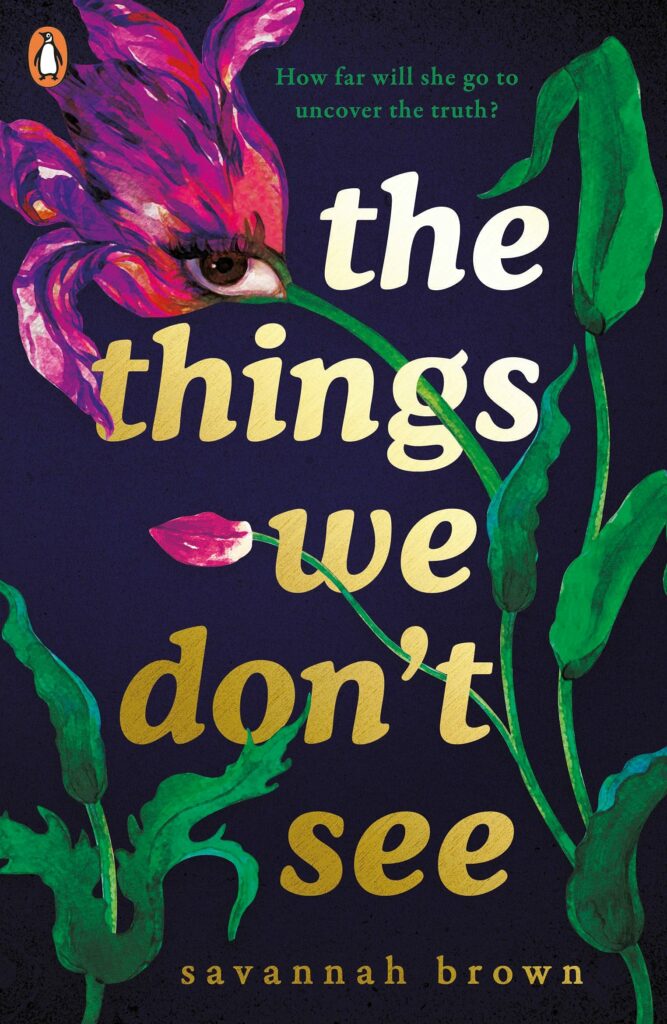 The Things We Don't See by Savannah Brown (24th June)
"The year is 1987 and the sleepy village of Sandown Bay is waking up . . ."
To its residents, Sandown is home – a tiny village holiday resort in the western United States.
To everyone else, it's a minuscule island, that brings tourists in summer and not a lot else the rest of the time.
To Mona Perry, it's a mystery.
Thirty-four years ago, promising singer and Sandown resident Roxy Raines went missing, and was never found. The people of the island are still reluctant to talk about it, claiming Roxy was simply a runaway, but the evidence doesn't quite add up.
Mona is convinced something else is going on. Armed only with a suitcase and a microphone – to record her findings for the general public – this runaway teenager is determined to get to the bottom of the disappearance.
But as Mona gets drawn deeper and deeper into the strange goings on of this isolated community, it is clear that nothing is as it seems – not even Mona's own past.
Some things are meant to disappear . . .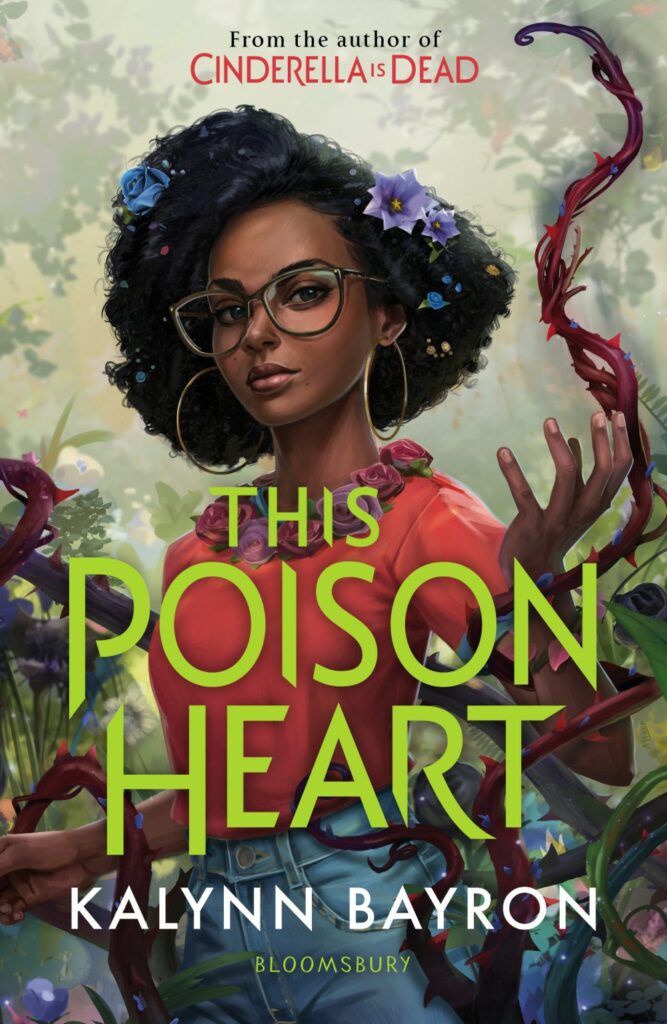 This Poison Heart by Kalynn Bayron (29th June)
Briseis has a gift: she can grow plants from tiny seeds to rich blooms with a single touch.
When Briseis's aunt dies and wills her a dilapidated estate in rural New York, Bri and her parents decide to leave Brooklyn behind for the summer. Hopefully there, surrounded by plants and flowers, Bri will finally learn to control her gift. But their new home is sinister in ways they could never have imagined–it comes with a specific set of instructions, an old-school apothecary, and a walled garden filled with the deadliest botanicals in the world that can only be entered by those who share Bri's unique family lineage.
When strangers begin to arrive on their doorstep, asking for tinctures and elixirs, Bri learns she has a surprising talent for creating them. One of the visitors is Marie, a mysterious young woman who Bri befriends, only to find that Marie is keeping dark secrets about the history of the estate and its surrounding community. There is more to Bri's sudden inheritance than she could have imagined, and she is determined to uncover it . . . until a nefarious group comes after her in search of a rare and dangerous immortality elixir. Up against a centuries-old curse and the deadliest plant on earth, Bri must harness her gift to protect herself and her family.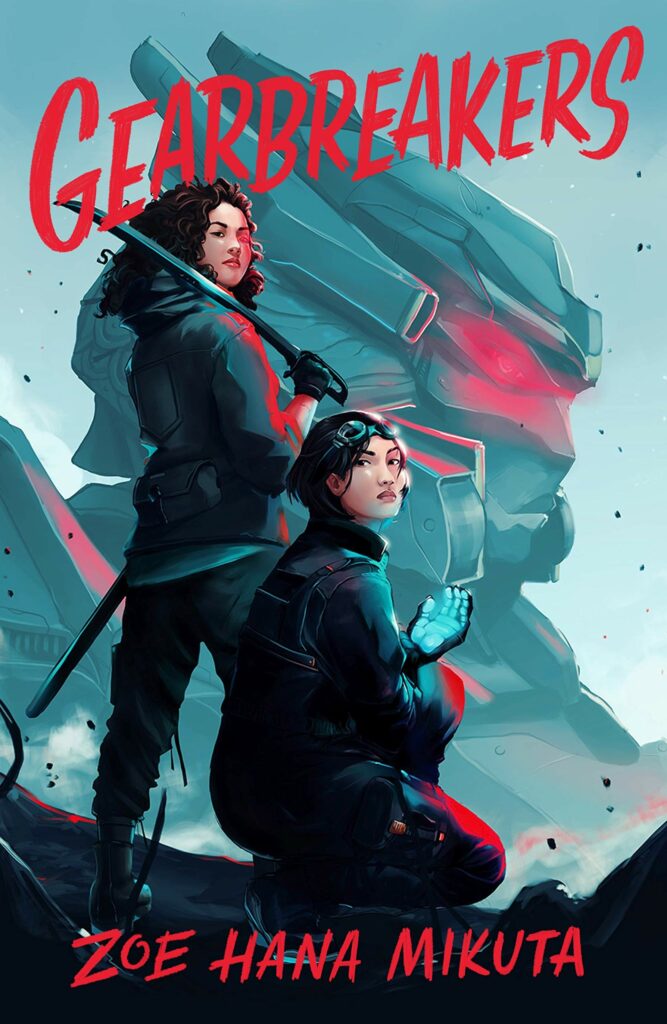 Gearbreakers by Zoe Hana Mikuta (29th June)
The shadow of Godolia's tyrannical rule is spreading, aided by their giant mechanized weapons known as Windups. War and oppression are everyday constants for the people of the Badlands, who live under the thumb of their cruel Godolia overlords.
Eris Shindanai is a Gearbreaker, a brash young rebel who specializes in taking down Windups from the inside. When one of her missions goes awry and she finds herself in a Godolia prison, Eris meets Sona Steelcrest, a cybernetically enhanced Windup pilot. At first Eris sees Sona as her mortal enemy, but Sona has a secret: She has intentionally infiltrated the Windup program to destroy Godolia from within.
As the clock ticks down to their deadliest mission yet, a direct attack to end Godolia's reign once and for all, Eris and Sona grow closer–as comrades, friends, and perhaps something more…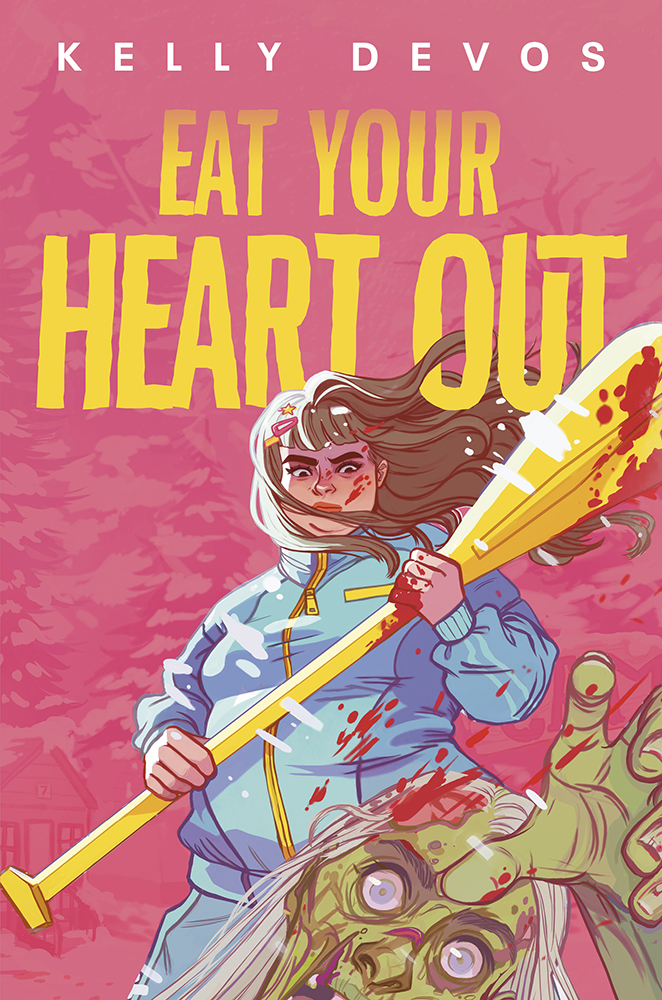 Eat Your Heart Out by Kelly Devos (29th June)
In the next few hours, one of three things will happen.
1–We'll be rescued (unlikely)
2–We'll freeze to death (maybe)
3–We'll be eaten by thin and athletic zombies (odds: excellent)
Vivian Ellenshaw is fat, but she knows she doesn't need to lose weight, so she's none too happy to find herself forced into a weight-loss camp's van with her ex-best friend, Allie, a meathead jock who can barely drive, and the camp owner's snobby son. And when they arrive at Camp Featherlite at the start of the worst blizzard in the history of Flagstaff, Arizona, it's clear that something isn't right.
Vee barely has a chance to meet the other members of her pod, all who seem as unhappy to be at Featherlite as she does, when a camper goes missing down by the lake. Then she spots something horrifying outside in the snow. Something…that isn't human. Plus, the camp's supposed "miracle cure" for obesity just seems fishy, and Vee and her fellow campers know they don't need to be cured. Of anything.
Even worse, it's not long before Camp Featherlite's luxurious bungalows are totally overrun with zombies. What starts out as a mission to unravel the camp's secrets turns into a desperate fight for survival–and not all of the Featherlite campers will make it out alive.