25 Sensational YA book releases for September 2021
Vampires, time travel, Merlin and more... Bring on the September YA releases
Sure, September might signal the end of summer and the start of the back to school season but this year it also includes new YA book releases featuring Victorian tightrope dancers, apothecary apprentices, rebellion, romance, our favourite classics reimagined and so much more, so we can't help but think September 2021 is going to be pretty great.
---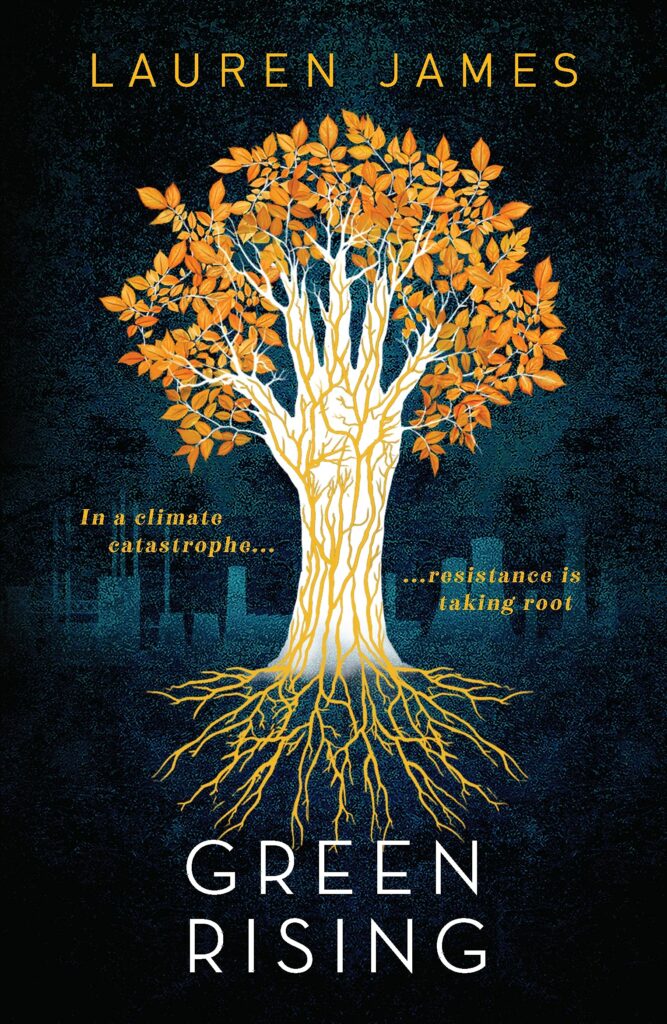 Green Rising by Lauren James (2nd September)
Gabrielle is a climate-change activist who shoots to fame when she becomes the first teenager to display a supernatural ability to grow plants from her skin. Hester is the millionaire daughter of an oil tycoon and the face of the family business. Theo comes from a long line of fishermen, but his parents are struggling to make ends meet.
On the face of it, the three have very little in common. Yet when Hester and Theo join Gabrielle and legions of other teenagers around the world in developing the strange new "Greenfingers" power, it becomes clear that to use their ability for good, they'll need to learn to work together. But in a time of widespread corruption and greed, there are plenty of profit-hungry organizations who want to use the Greenfingers for their own ends. And not everyone would like to see the Earth saved…
As they navigate first love and family expectations, can the three teenagers pull off the ultimate heist and bring about a green rising?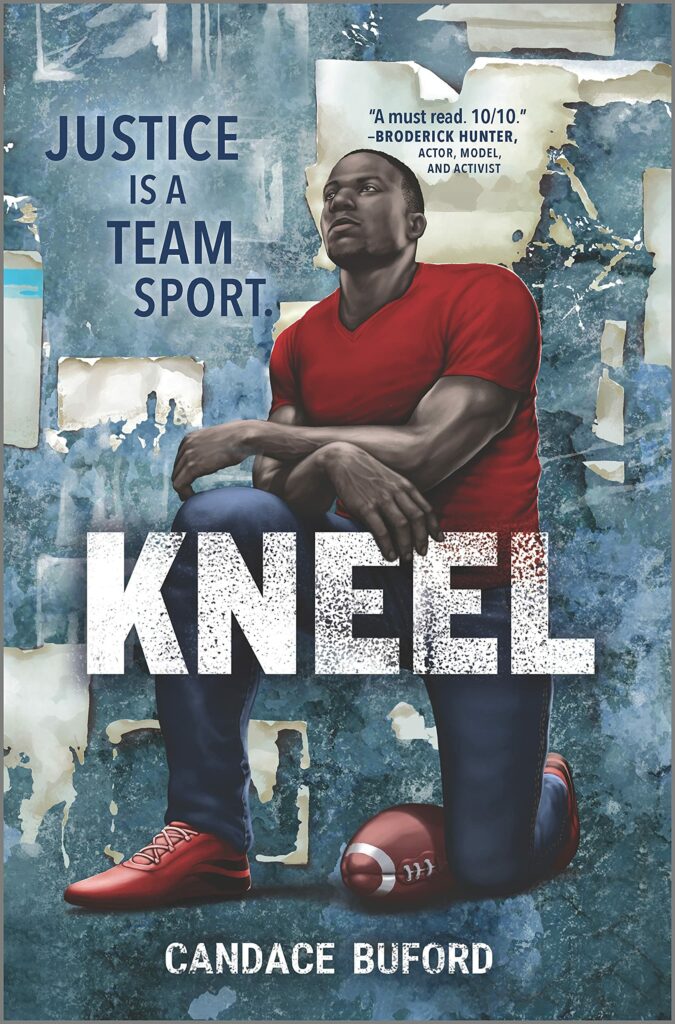 Kneel by Candace Buford (14th September)
The system is rigged.
For guys like Russell Boudreaux, football is the only way out of their small town. As the team's varsity tight end, Rus has a singular goal: to get a scholarship and play on the national stage. But when his best friend is unfairly arrested and kicked off the team, Rus faces an impossible choice: speak up or live in fear.
"Please rise for the national anthem."
Desperate for change, Rus kneels during the national anthem. In one instant, he falls from local stardom and becomes a target for hatred. But he's not alone. With the help of his best friend and an unlikely ally, Rus will fight for his dreams, and for justice.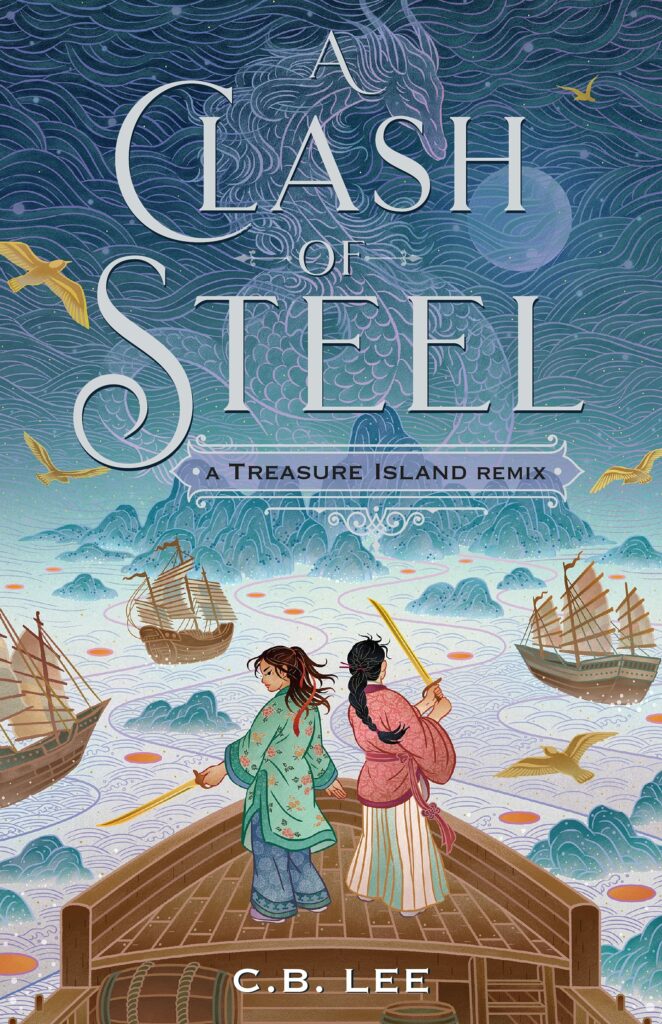 A Clash of Steel: A Treasure Island Remix by C.B. Lee (7th September)
1826. The sun is setting on the golden age of piracy, and the legendary Dragon Fleet, the scourge of the South China Sea, is no more. Its ruthless leader, a woman known only as the Head of the Dragon, is now only a story, like the ones Xiang has grown up with all her life. She desperately wants to prove her worth, especially to her mother, a shrewd businesswoman who never seems to have enough time for Xiang. Her father is also only a story, dead at sea before Xiang was born. Her single memento of him is a pendant she always wears, a simple but plain piece of gold jewelry.
But the pendant's true nature is revealed when a mysterious girl named Anh steals it, only to return it to Xiang in exchange for her help in decoding the tiny map scroll hidden inside. The revelation that Xiang's father sailed with the Dragon Fleet and tucked away this secret changes everything. Rumor has it that the legendary Head of the Dragon had one last treasure—the plunder of a thousand ports—that for decades has only been a myth, a fool's journey.
Xiang is convinced this map could lead to the fabled treasure. Captivated with the thrill of adventure, she joins Anh and her motley crew off in pursuit of the island. But the girls soon find that the sea—and especially those who sail it—are far more dangerous than the legends led them to believe.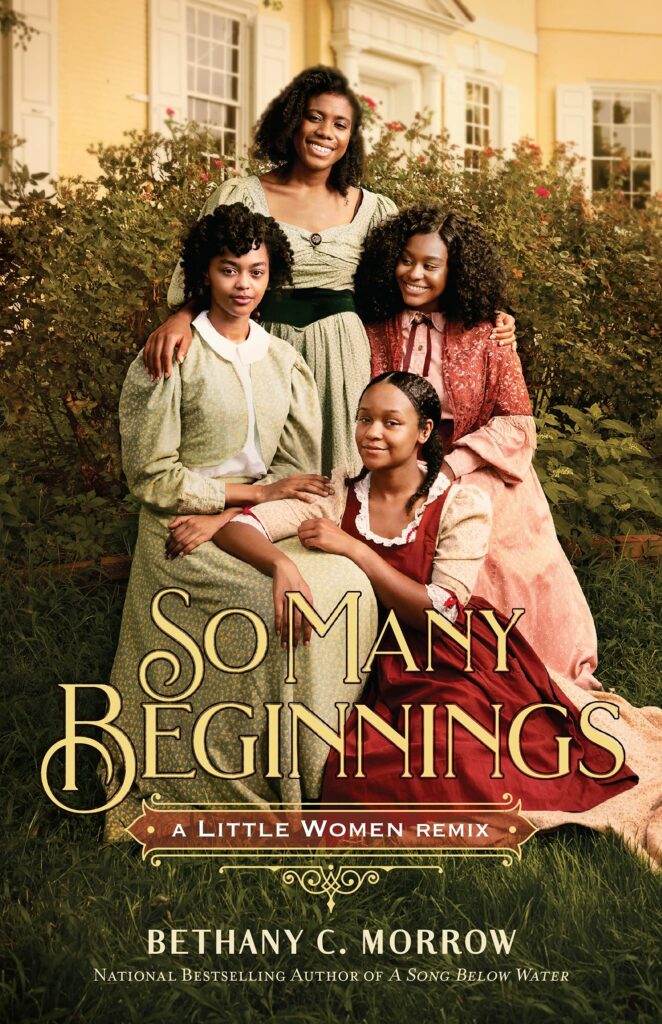 So Many Beginnings: A Little Women Remix by Bethany C. Morrow (7th September)
North Carolina, 1863. As the American Civil War rages on, the Freedmen's Colony of Roanoke Island is blossoming, a haven for the recently emancipated. Black people have begun building a community of their own, a refuge from the shadow of the old life. It is where the March family has finally been able to safely put down roots with four young daughters:
Meg, a teacher who longs to find love and start a family of her own.
Jo, a writer whose words are too powerful to be contained.
Beth, a talented seamstress searching for a higher purpose.
Amy, a dancer eager to explore life outside her family's home.
As the four March sisters come into their own as independent young women, they will face first love, health struggles, heartbreak, and new horizons. But they will face it all together.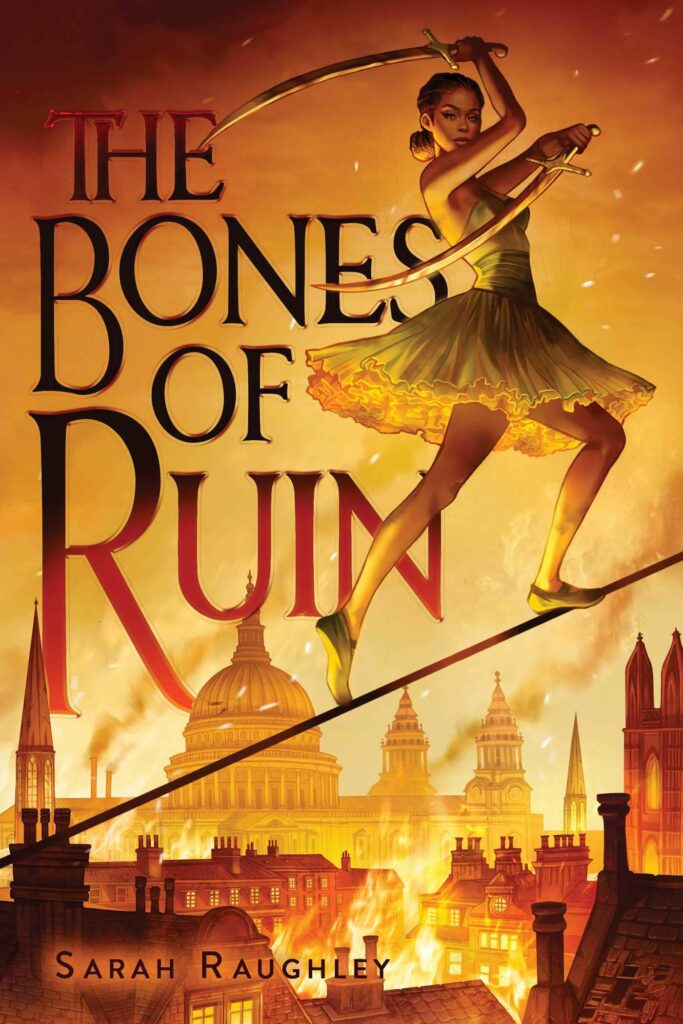 The Bones of Ruin by Sarah Raughley (7th September)
As an African tightrope dancer in Victorian London, Iris is used to being strange. She is certainly a strange sight for leering British audiences always eager for the spectacle of colonial curiosity. But Iris also has a secret that even "strange" doesn't capture…​
She cannot die.
Haunted by her unnatural power and with no memories of her past, Iris is obsessed with discovering who she is. But that mission gets more complicated when she meets the dark and alluring Adam Temple, a member of a mysterious order called the Enlightenment Committee. Adam seems to know much more about her than he lets on, and he shares with her a terrifying revelation: the world is ending, and the Committee will decide who lives…and who doesn't.
To help them choose a leader for the upcoming apocalypse, the Committee is holding the Tournament of Freaks, a macabre competition made up of vicious fighters with fantastical abilities. Adam wants Iris to be his champion, and in return he promises her the one thing she wants most: the truth about who she really is.
If Iris wants to learn about her shadowy past, she has no choice but to fight. But the further she gets in the grisly tournament, the more she begins to remember—and the more she wonders if the truth is something best left forgotten.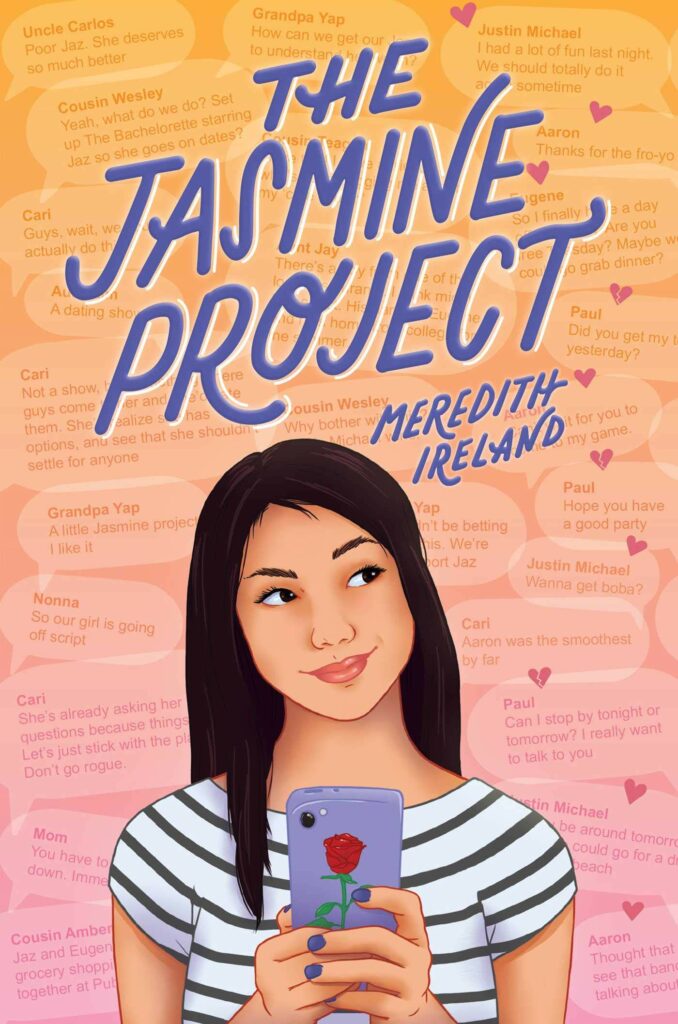 The Jasmine Project by Meredith Ireland (7th September)
Jasmine Yap's life is great. Well, it's okay. She's about to move in with her long-time boyfriend, Paul, before starting a nursing program at community college—all of which she mostly wants. But her stable world is turned upside down when she catches Paul cheating. To her giant, overprotective family, Paul's loss is their golden ticket to showing Jasmine that she deserves much more. The only problem is, Jasmine refuses to meet anyone new.
But…what if the family set up a situation where she wouldn't have to know? A secret Jasmine Project.
The plan is simple: use Jasmine's graduation party as an opportunity for her to meet the most eligible teen bachelors in Orlando. There's no pressure for Jasmine to choose anyone, of course, but the family hopes their meticulously curated choices will show Jasmine how she should be treated. And maybe one will win her heart.
But with the family fighting for their favorites, bachelors going rogue, and Paul wanting her back, the Jasmine Project may not end in love but total, heartbreaking disaster.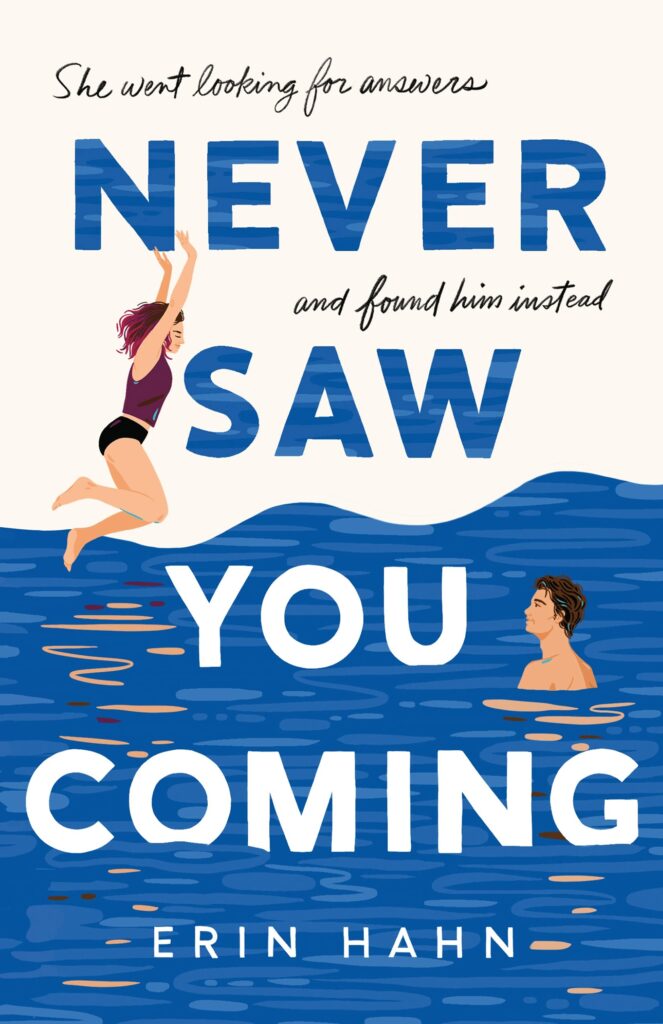 Never Saw You Coming by Erin Hahn (7th September)
Raised by conservative parents, 18-year-old Meg Hennessey just found out her entire childhood was a lie. Instead of taking a gap year before college to find herself, she ends up traveling north to meet what's left of the family she never knew existed.
While there, she meets Micah Allen, a former pastor's kid whose dad ended up in prison, leaving Micah with his own complicated relationship about the church. The clock is ticking on Pastor Allen's probation hearing and Micah, now 19, feels the pressure to forgive – even when he can't possibly forget.
As Meg and Micah grow closer, they are confronted with the heavy flutterings of first love and all the complications it brings. Together, they must navigate the sometimes-painful process of cutting ties with childhood beliefs as they build toward something truer and straight from the heart.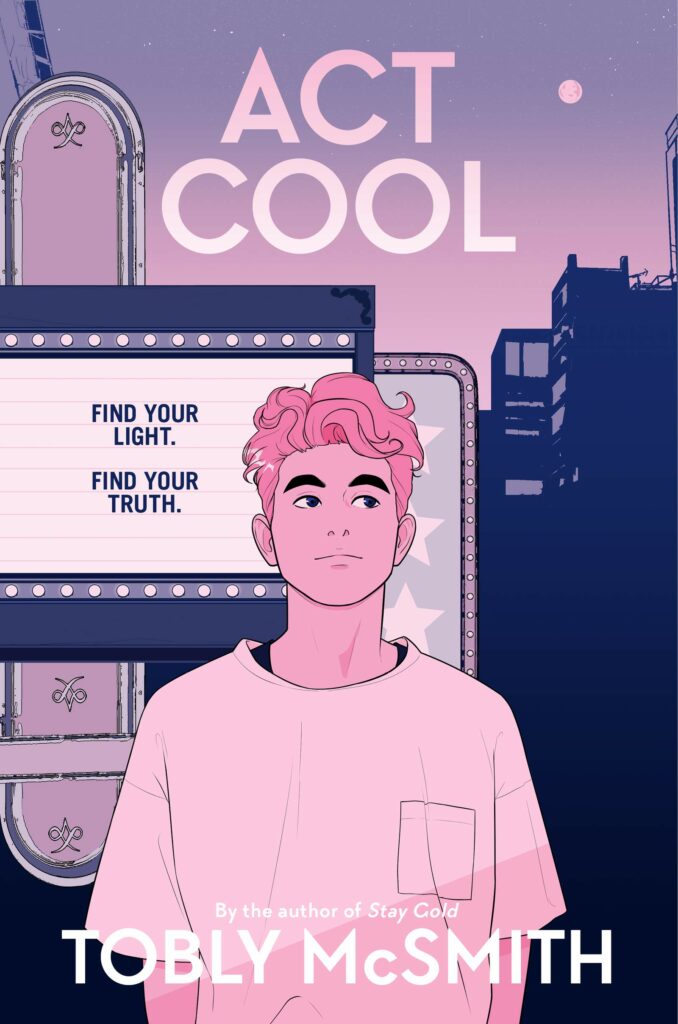 Act Cool by Tobly McSmith (7th September)
Aspiring actor August Greene just landed a coveted spot at the prestigious School of Performing Arts in New York. There's only one problem: His conservative parents won't accept that he's transgender. And to stay with his aunt in the city, August must promise them he won't transition.
August is convinced he can play the part his parents want while acting cool and confident in the company of his talented new friends.
But who is August when the lights go down? And where will he turn when the roles start hitting a little too close to home?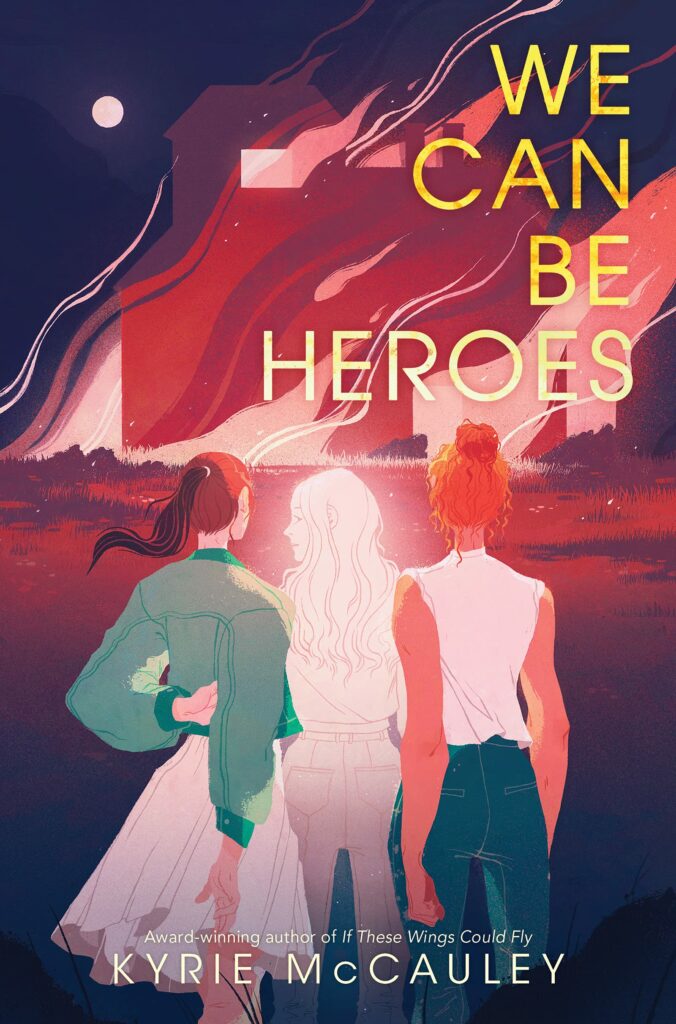 We Can be Heroes by Kyrie McCauley (7th September)
"Welcome to Bell, proud home of Bell Firearms for two hundred years, and where five months ago, the teen heir to the Bell fortune took his father's guns to school and killed his ex-girlfriend, Cassandra Queen." —WE CAN BE HEROES PODCAST
Beck and Vivian never could stand each other, but they always tried their best for their mutual friend, Cassie. After the town moves on from Cassie's murder too fast, Beck and Vivian finally find common ground: vengeance. They memorialize Cassie by secretly painting murals of her around town, a message to the world that Cassie won't be forgotten. But Beck and Vivian are keeping secrets, like the third passenger riding in Beck's VW bus with them—Cassie's ghost.
When their murals catch the attention of a podcaster covering Cassie's case, they become the catalyst for a debate that Bell Firearms can no longer ignore. With law enforcement closing in on them, Beck and Vivian hurry to give Cassie the closure she needs—by delivering justice to those responsible for her death.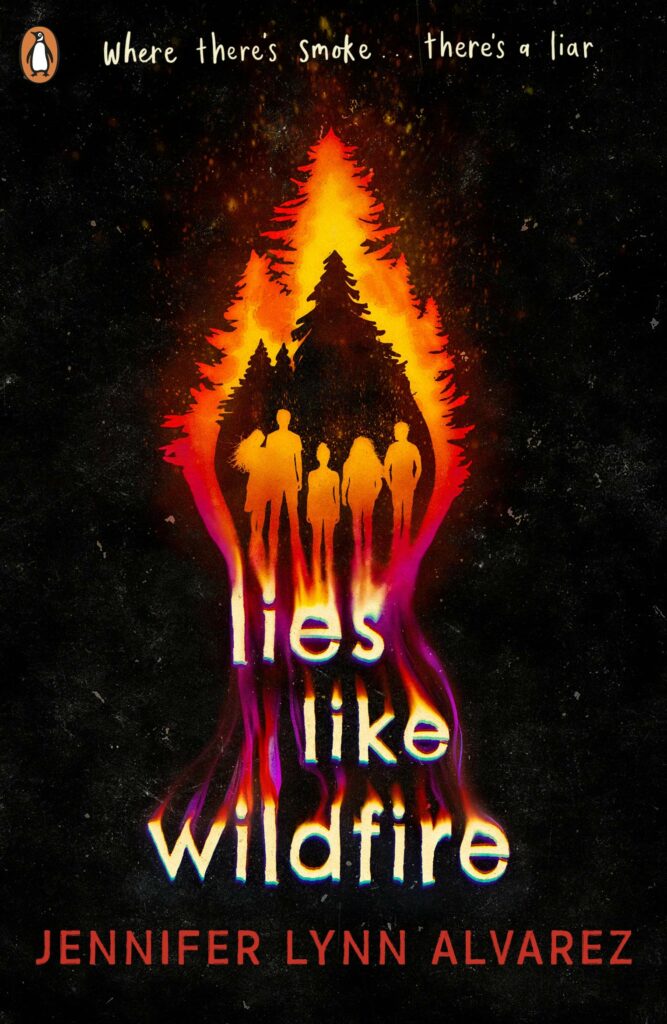 Lies Like Wildfire by Jennifer Lynn Alvarez (7th September)
In Gap Mountain, California, everyone knows about fire season. And no one is more vigilant than 18-year-old Hannah Warner, the sheriff's daughter and aspiring FBI agent. That is until this summer. When Hannah and her best friends accidentally spark an enormous and deadly wildfire, their instinct is to lie to the police and the fire investigators.
But as the blaze roars through their rural town and towards Yosemite National Park, Hannah's friends begin to crack and she finds herself going to extreme lengths to protect their secret. Because sometimes good people do bad things. And if there's one thing people hate, it's liars.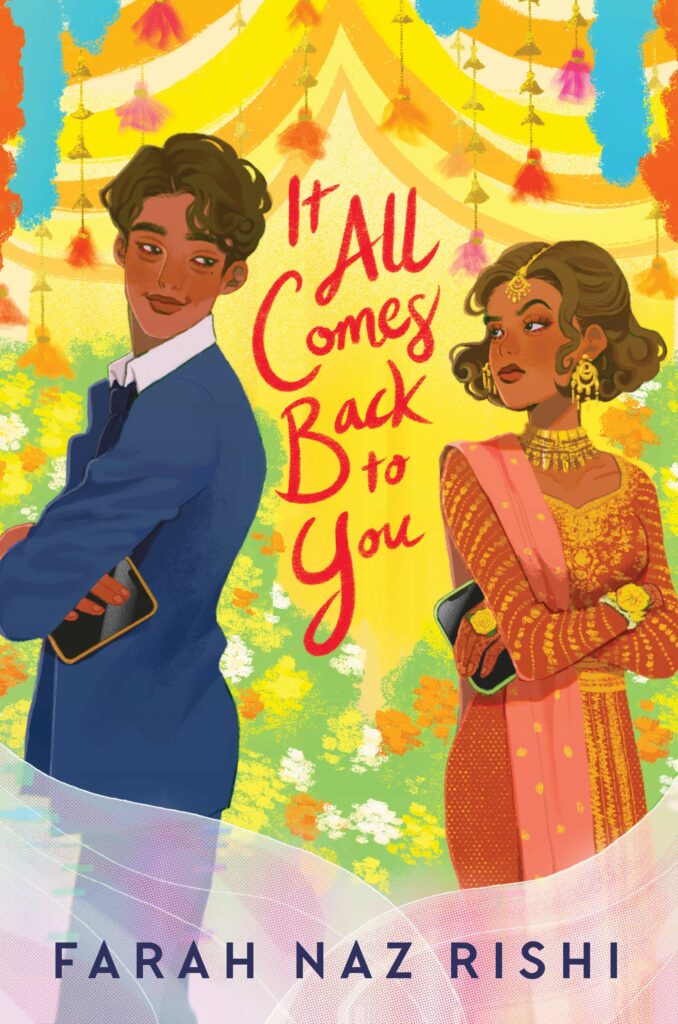 It All comes Back to You by Farah Naz Rishi (14th September)
After Kiran Noorani's mom died, Kiran vowed to keep her dad and sister, Amira, close–to keep her family together. But when Amira announces that she's dating someone, Kiran's world is turned upside down.
Deen Malik is thrilled that his brother, Faisal, has found a great girlfriend. Maybe a new love will give Faisal a new lease on life, and Deen can stop feeling guilty for the reason that Faisal needs a do-over in the first place.
When the families meet, Deen and Kiran find themselves face to face. Again. Three years ago–before Amira and Faisal met–Kiran and Deen dated in secret. Until Deen ghosted Kiran.
And now, after discovering hints of Faisal's shady past, Kiran will stop at nothing to find answers. Deen just wants his brother to be happy–and he'll do whatever it takes to keep Kiran from reaching the truth. Though the chemistry between Kiran and Deen is undeniable, can either of them take down their walls?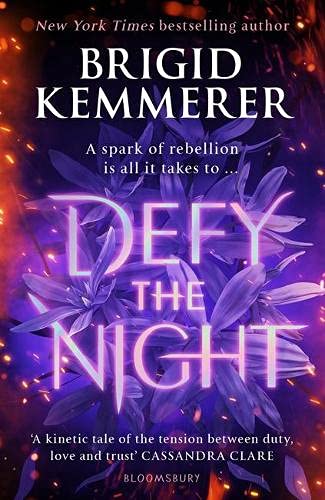 Defy the Night by Brigid Kemmerer (14th September)
The kingdom of Kandala is on the brink of disaster. Rifts between sectors have only worsened since a sickness began ravaging the land, and within the Royal Palace, the king holds a tenuous peace with a ruthless hand.
King Harristan was thrust into power after his parents' shocking assassination, leaving the younger Prince Corrick to take on the brutal role of the King's Justice. The brothers have learned to react mercilessly to any sign of rebellion–it's the only way to maintain order when the sickness can strike anywhere, and the only known cure, an elixir made from delicate Moonflower petals, is severely limited.
Out in the Wilds, apothecary apprentice Tessa Cade is tired of seeing her neighbors die, their suffering ignored by the unyielding royals. Every night, she and her best friend Wes risk their lives to steal Moonflower petals and distribute the elixir to those who need it most–but it's still not enough.
As rumors spread that the cure no longer works and sparks of rebellion begin to flare, a particularly cruel act from the King's Justice makes Tessa desperate enough to try the impossible: sneaking into the palace. But what she finds upon her arrival makes her wonder if it's even possible to fix Kandala without destroying it first.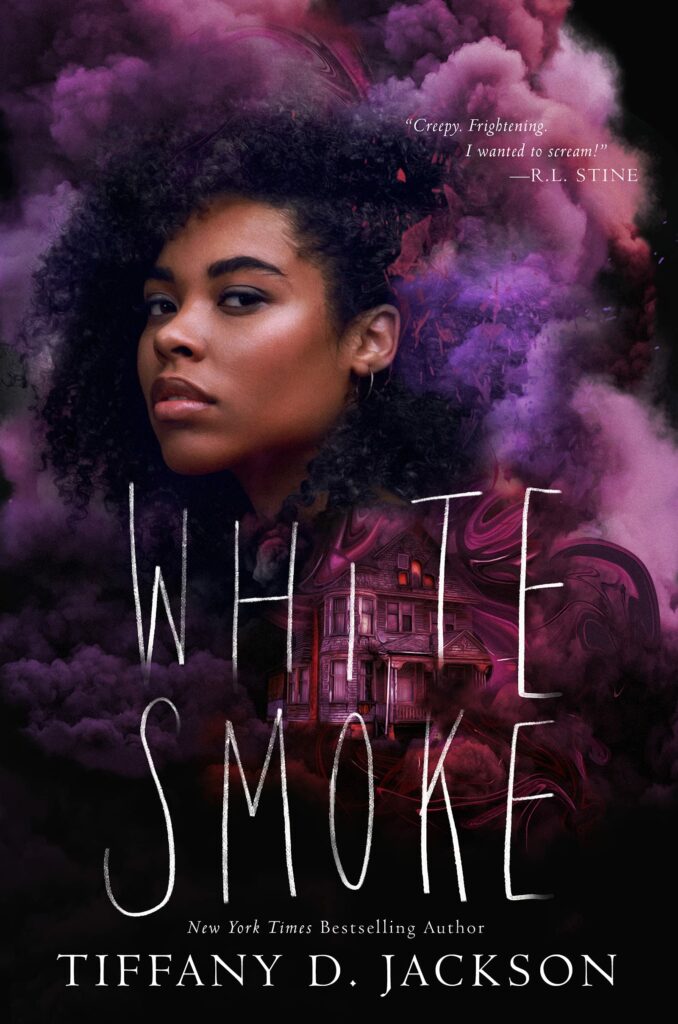 White Smoke by Tiffany D. Jackson (14th September)
Marigold is running from ghosts. The phantoms of her old life keep haunting her, but a move with her newly blended family from their small California beach town to the embattled Midwestern city of Cedarville might be the fresh start she needs. Her mom has accepted a new job with the Sterling Foundation that comes with a free house, one that Mari now has to share with her bratty ten-year-old stepsister, Piper.
The renovated picture-perfect home on Maple Street, sitting between dilapidated houses, surrounded by wary neighbors has its . . . secrets. That's only half the problem: household items vanish, doors open on their own, lights turn off, shadows walk past rooms, voices can be heard in the walls, and there's a foul smell seeping through the vents only Mari seems to notice. Worse: Piper keeps talking about a friend who wants Mari gone.
But "running from ghosts" is just a metaphor, right?
As the house closes in, Mari learns that the danger isn't limited to Maple Street. Cedarville has its secrets, too. And secrets always find their way through the cracks.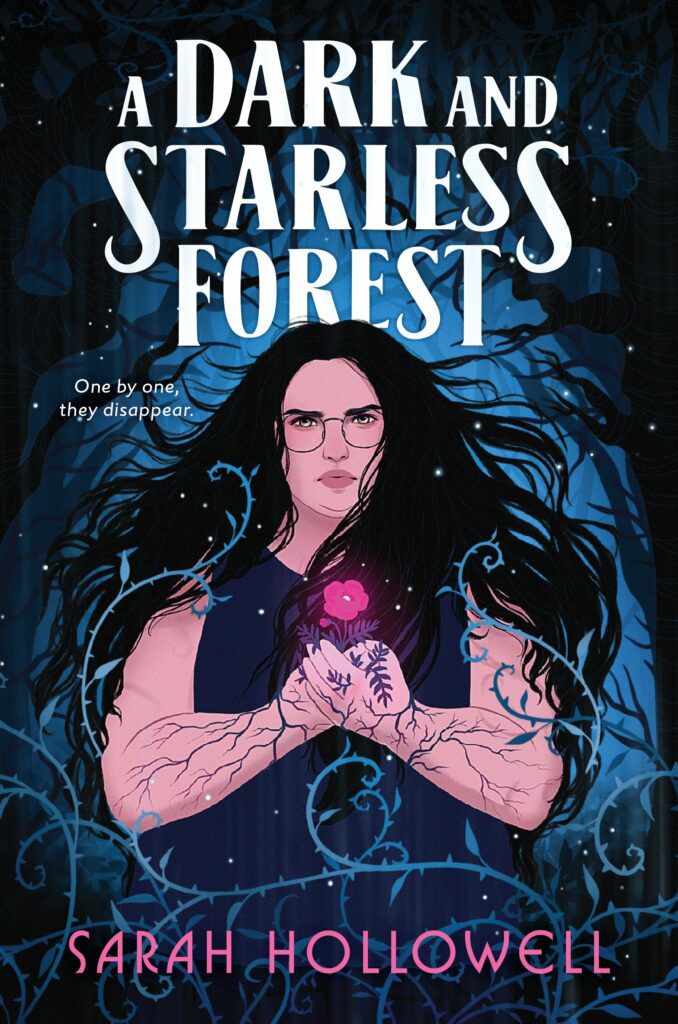 A Dark and Starless Forest by Sarah Hollowell (14th September)
Derry and her eight siblings live in an isolated house by the lake, separated from the rest of the world by an eerie and menacing forest. Frank, the man who raised them after their families abandoned them, says it's for their own good. After all, the world isn't safe for people with magic. And Derry feels safe—most of the time.
Until the night her eldest sister disappears. Jane and Derry swore to each other that they'd never go into the forest, not after their last trip ended in blood, but Derry is sure she saw Jane walk into the trees. When another sibling goes missing and Frank's true colors start to show, feeling safe is no longer an option. Derry will risk anything to protect the family she has left. Even if that means returning to the forest that has started calling to Derry in her missing siblings' voices.
As Derry spends more time amidst the trees, her magic grows more powerful . . . and so does the darkness inside her, the viciousness she wants to pretend doesn't exist. But saving her siblings from the forest and from Frank might mean embracing the darkness. And that just might be the most dangerous thing of all.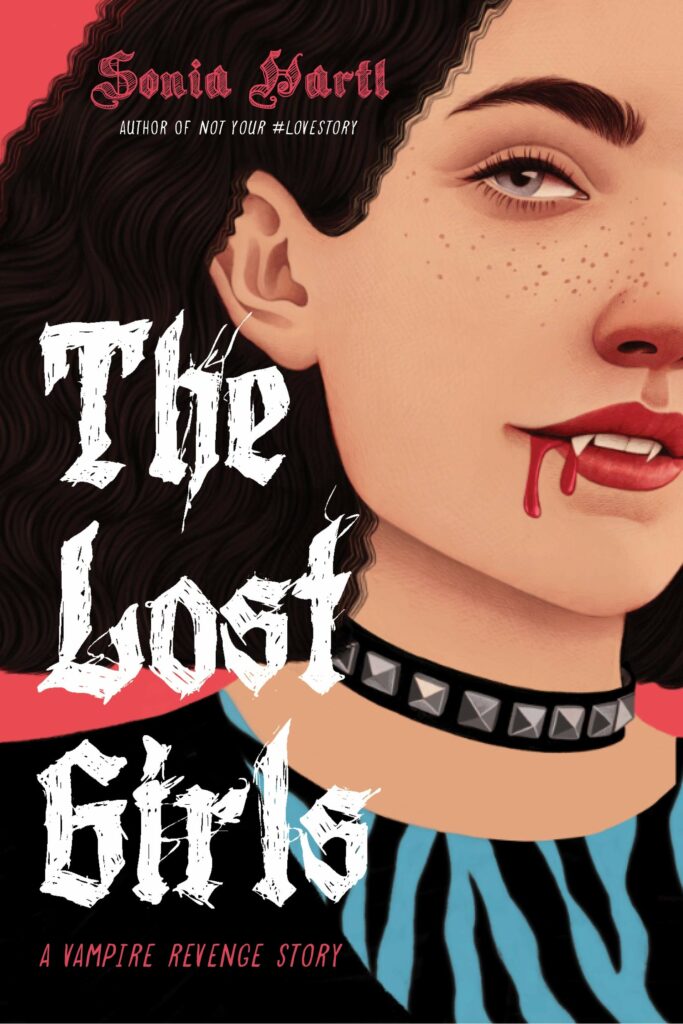 The Lost Girls by Sonia Hartl (14th September)
When Elton Irving turned Holly Liddell into a vampire in 1987, he promised her eternal love. But thirty-four years later, Elton has left her, her hair will be crimped for the rest of immortality, and the only job she can get as a forever-sixteen-year-old is the midnight shift at Taco Bell.
Holly's afterlife takes an interesting turn when, she meets Rose McKay and Ida Ripley. Having also been turned and discarded by Elton—Rose in 1954, and Ida, his ex-fiancée, in 1921—they want to help her, and ask for her help in return.
Rose and Ida are going to kill Elton before he turns another girl. Though Holly is hurt and angry with Elton for tossing her aside, she's reluctant to kill her ex, until Holly meets Parker Kerr—the new girl Elton has set his sights on—and feels a quick, and nerve-wracking attraction to her.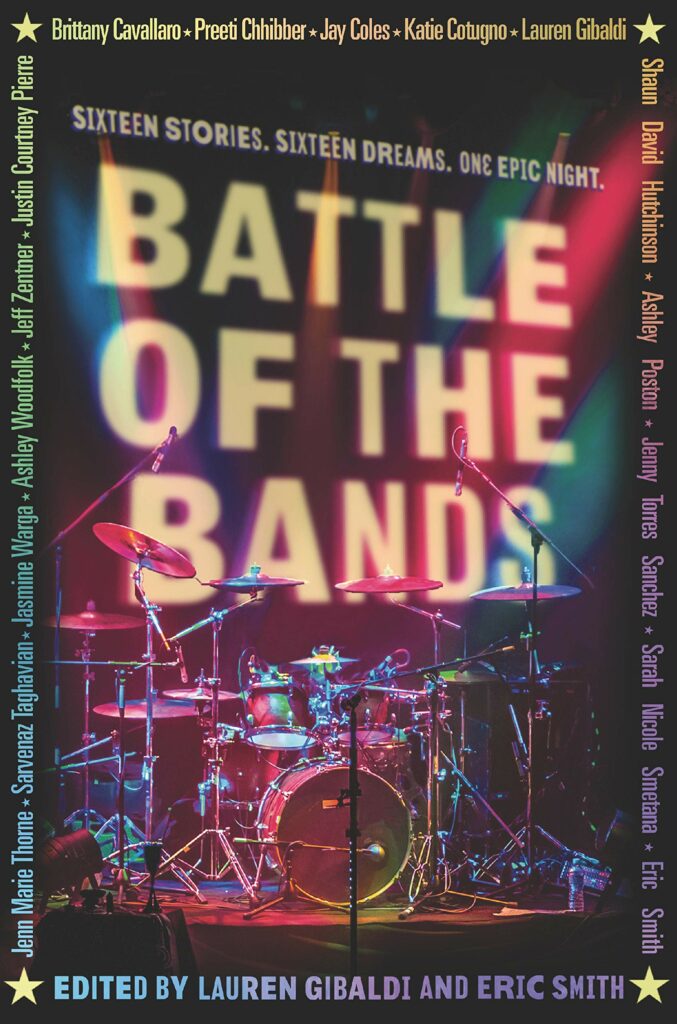 Battle of the Bands edited by Lauren Gibaldi and Eric Smith (14th September)
A daughter of rock 'n' roll royalty has a secret crush. A lonely ticket taker worries about his sister. An almost-famous songwriter nurses old wounds. A stage manager tires of being behind the scenes. A singer-songwriter struggles to untangle her feelings for her best friend and his girlfriend. In this live-out-loud anthology, the disparate protagonists of sixteen stories are thrown together for one unforgettable event: their high school's battle of the bands. Told in a harmonic blend of first- and third-person narrative voices, roughly chronological short stories offer a kaleidoscopic view of the same transformative night. Featuring an entry from Justin Courtney Pierre, lead vocalist of Motion City Soundtrack, Battle of the Bands is a celebration of youth, music, and meeting the challenges of life head-on.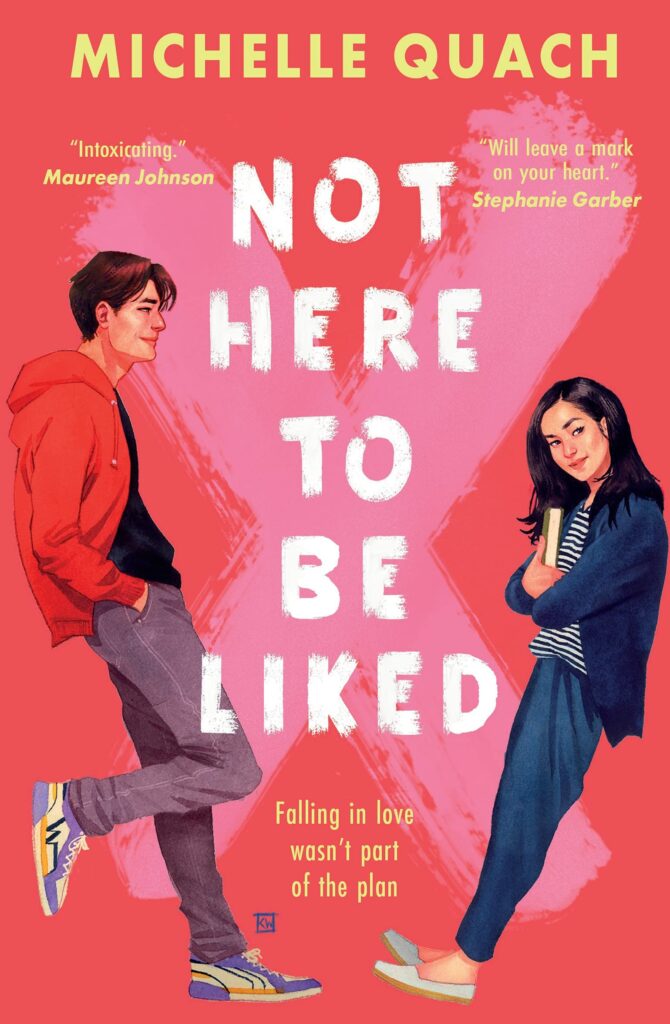 Not Here to Be Liked by Michelle Quach (16th September)
Eliza Quan is the perfect candidate for editor in chief of her school paper. That is, until ex-jock Len DiMartile decides on a whim to run against her. Suddenly her vast qualifications mean squat because inexperienced Len—who is tall, handsome, and male—just seems more like a leader.
When Eliza's frustration spills out in a viral essay, she finds herself inspiring a feminist movement she never meant to start, caught between those who believe she's a gender equality champion and others who think she's simply crying misogyny.
Amid this growing tension, the school asks Eliza and Len to work side by side to demonstrate civility. But as they get to know one another, Eliza feels increasingly trapped by a horrifying realization—she just might be falling for the face of the patriarchy himself.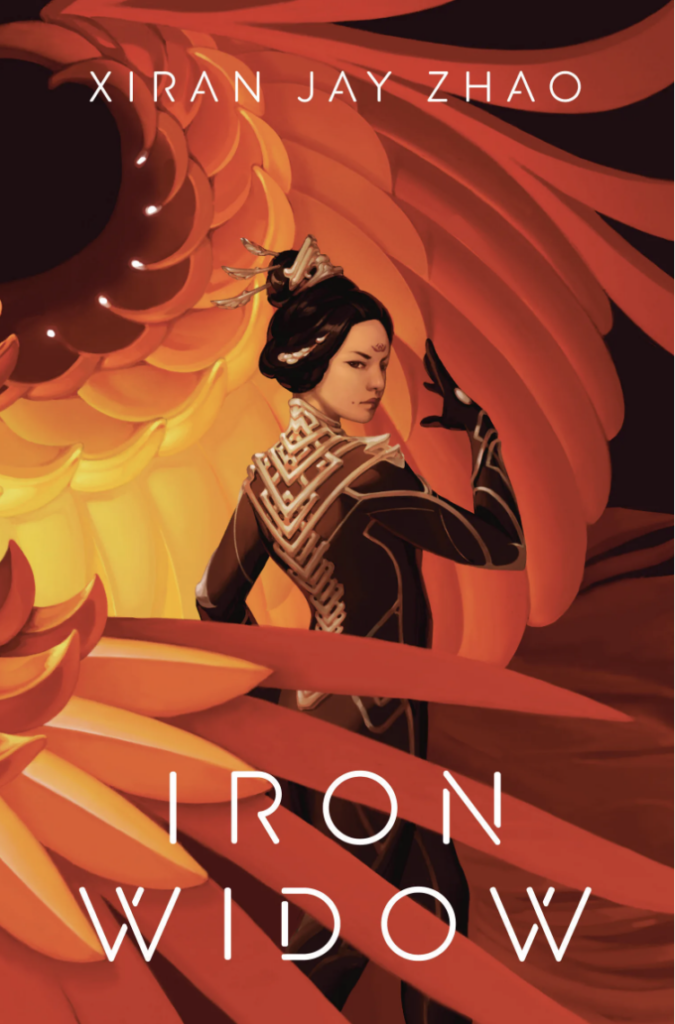 Iron Widow by Xiran Jay Zhao (21st September)
The boys of Huaxia dream of pairing up with girls to pilot Chrysalises, giant transforming robots that can battle the mecha aliens that lurk beyond the Great Wall. It doesn't matter that the girls often die from the mental strain.
When 18-year-old Zetian offers herself up as a concubine-pilot, it's to assassinate the ace male pilot responsible for her sister's death. But she gets her vengeance in a way nobody expected—she kills him through the psychic link between pilots and emerges from the cockpit unscathed. She is labeled an Iron Widow, a much-feared and much-silenced kind of female pilot who can sacrifice boys to power up Chrysalises instead.​
To tame her unnerving yet invaluable mental strength, she is paired up with Li Shimin, the strongest and most controversial male pilot in Huaxia​. But now that Zetian has had a taste of power, she will not cower so easily. She will miss no opportunity to leverage their combined might and infamy to survive attempt after attempt on her life, until she can figure out exactly why the pilot system works in its misogynist way—and stop more girls from being sacrificed.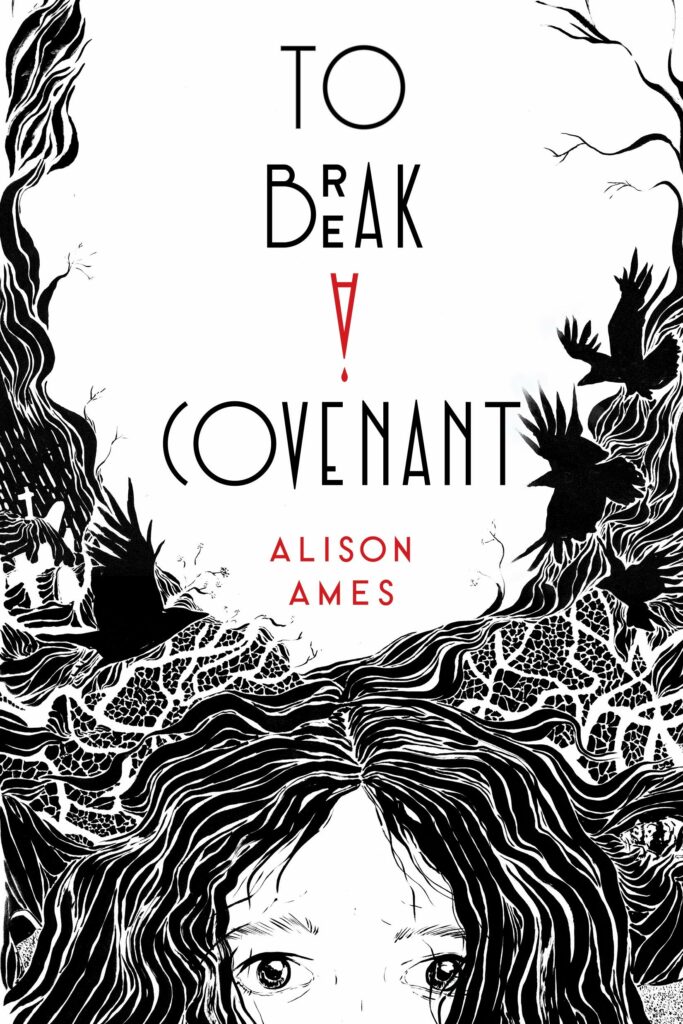 To Break a Covenant by Alison Ames (21st September)
Moon Basin has been haunted for as long as anyone can remember. It started when an explosion in the mine killed sixteen people. The disaster made it impossible to live in town, with underground fires spewing ash into the sky. But life in New Basin is just as fraught. The ex-mining town relies on its haunted reputation to bring in tourists, but there's more truth to the rumors than most are willing to admit, and the mine still has a hold on everyone who lives there.
Clem and Nina form a perfect loop—best friends forever, and perhaps something more. Their circle opens up for a strange girl named Lisey with a knack for training crows, and Piper, whose father is fascinated with the mine in a way that's anything but ordinary. The people of New Basin start experiencing strange phenomena—sleepwalking, night terrors, voices that only they can hear. And no matter how many vans of ghost hunters roll through, nobody can get to the bottom of what's really going on. Which is why the girls decide to enter the mine themselves.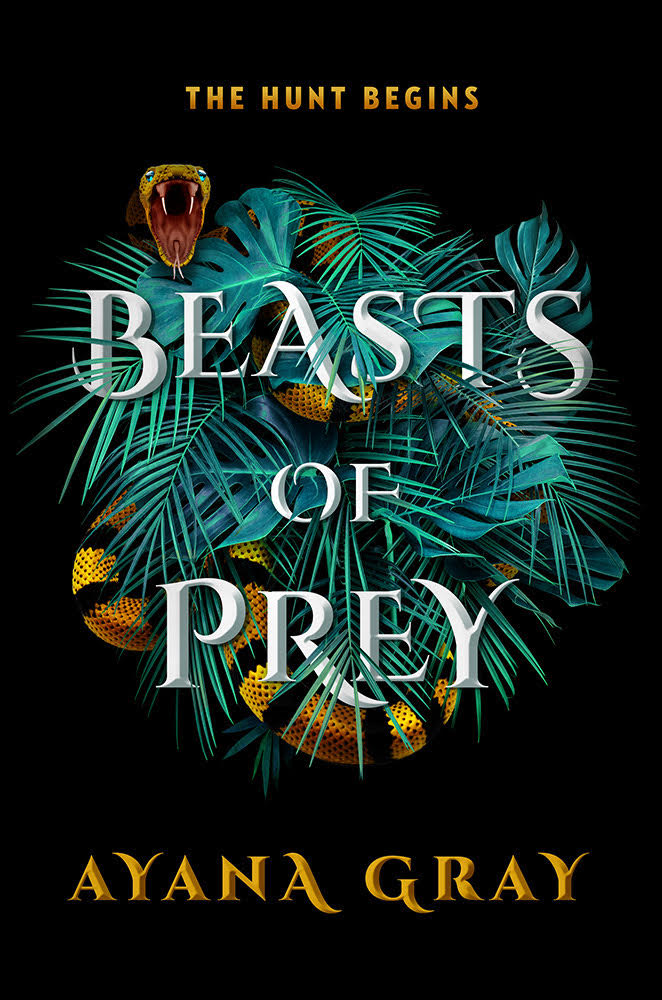 Beasts of Prey by Ayana Gray (21st September)
Magic doesn't exist in the broken city of Lkossa anymore, especially for girls like sixteen-year-old Koffi. Indentured to the notorious Night Zoo, she cares for its fearsome and magical creatures to pay off her family's debts and secure their eventual freedom. But the night her loved ones' own safety is threatened by the Zoo's cruel master, Koffi unleashes a power she doesn't fully understand—and the consequences are dire.
As the second son of a decorated hero, Ekon is all but destined to become a Son of the Six—an elite warrior—and uphold a family legacy. But on the night of his final rite of passage, a fire upends his plans. In its midst, Ekon not only encounters the Shetani—a vicious monster that has plagued the city and his nightmares for nearly a century—but a curious girl who seems to have the power to ward off the beast. Koffi's power ultimately saves Ekon's life, but his choice to let her flee dooms his hopes of becoming a warrior.
Desperate to redeem himself, Ekon vows to hunt the Shetani down and end its reign of terror, but he can't do it alone. Meanwhile, Koffi believes finding the Shetani and selling it for a profit could be the key to solving her own problems. Koffi and Ekon—each keeping their true motives secret from the other—form a tentative alliance and enter into the unknowns of the Greater Jungle, a world steeped in wild magic and untold dangers. The hunt begins. But it quickly becomes unclear whether they are the hunters or the hunted.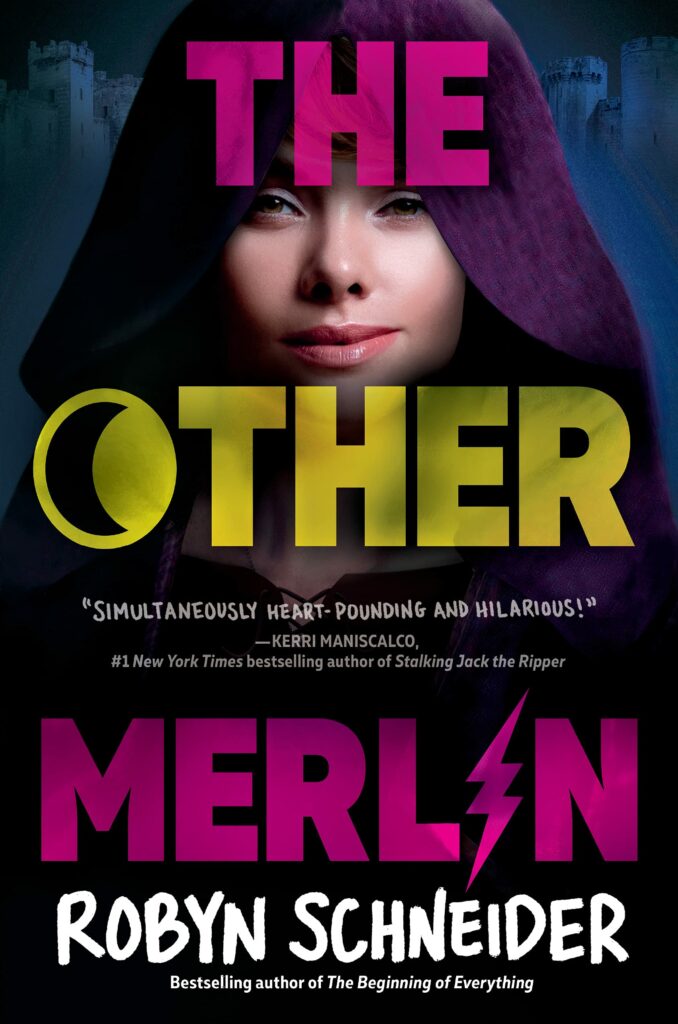 The Other Merlin by Robyn Schneider (21st September)
Welcome to the great kingdom of Camelot. Prince Arthur's a depressed botanist who would rather marry a library than a princess, Lancelot's been demoted to castle guard after a terrible misunderstanding, and nothing is going according to plan. Then Arthur accidentally pulls the sword from the stone (in his defense, he was drunk and mostly kidding), and now everyone's convinced he's some prophesied hero.
Emry Merlin is stuck in her small town. Her father, the legendary court wizard, disappeared years ago, and Emry's been peddling theater tricks to make ends meet. When a royal messenger arrives summoning her far less talented twin brother to serve as Prince Arthur's right-hand wizard, Emry is understandably upset. But after Emmett becomes indisposed thanks to a bad spell, Emry disguises herself as her brother and travels to the royal court to impersonate him until they can switch.
Studying magic at the castle is everything Emry hoped for. But life in King Uther's court is full of scandals, lies, and backstabbing courtiers. What's a casually bisexual teen wizard masquerading as her twin brother to do? Other than fall for the handsome prince, stir trouble with the foppish Lord Gawain, offend Princess Guinevere, and make herself indispensable to the future of Camelot?
When the truth comes out with disastrous consequences, Emry has to decide whether she'll risk everything for the boy she loves, or give up her potential to become the greatest wizard Camelot has ever known.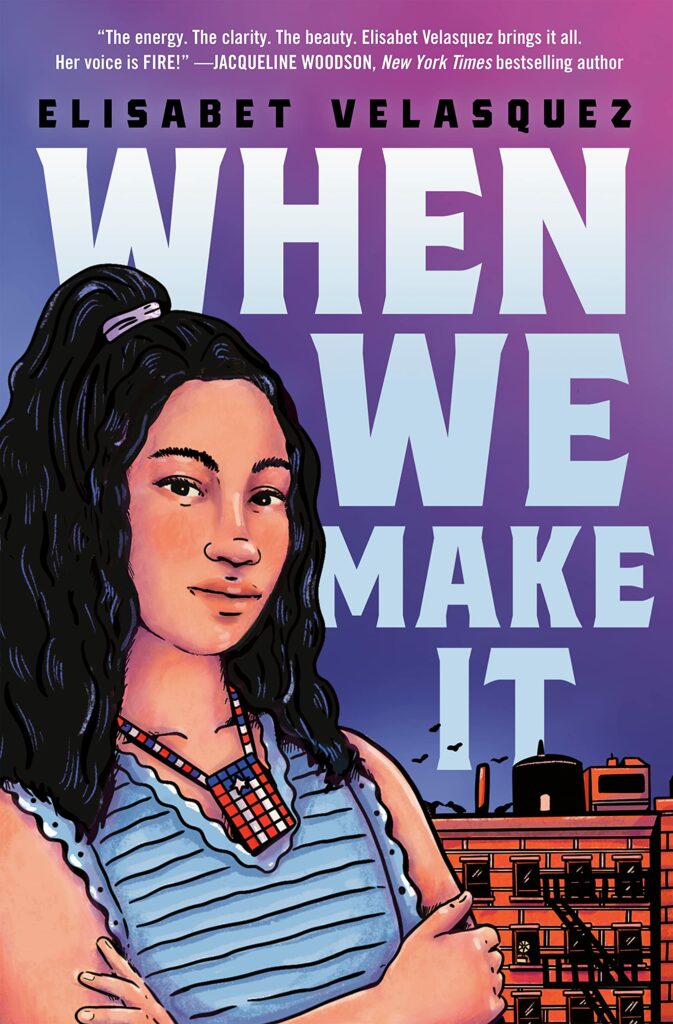 When We Make It by Elisabet Velasquez (21st September)
Sarai is a first-generation Puerto Rican eighth grader who can see with clarity the truth, pain, and beauty of the world both inside and outside her Bushwick apartment. Together with her older sister Estrella, she navigates the strain of family traumas and the systemic pressures of toxic masculinity and housing insecurity in a rapidly gentrifying Brooklyn. Sarai questions the society around her, her Boricua identity, and the life she lives with determination and an open heart, learning to celebrate herself in a way that she has been denied.
When We Make It is a love letter to girls who were taught to believe they would not make it at all. The verse is evocative and insightful, and readers are sure to be swept into Sarai's world and rooting for her long after they close the book.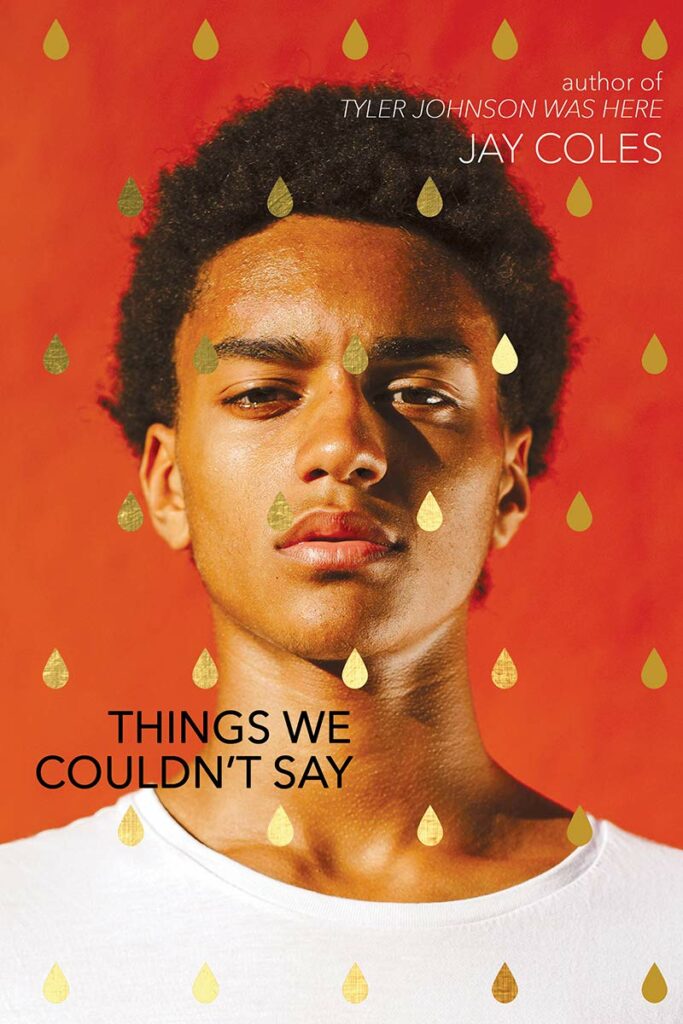 Things We Couldn't Say by Jay Coles (21st September)
There's always been a hole in Gio's life. Not because he's into both guys and girls. Not because his father has some drinking issues. Not because his friends are always bringing him their drama. No, the hole in Gio's life takes the shape of his birth mom, who left Gio, his brother, and his father when Gio was nine years old. For eight years, he never heard a word from her . . . and now, just as he's started to get his life together, she's back.
It's hard for Gio to know what to do. Can he forgive her like she wants to be forgiven? Or should he tell her she lost her chance to be in his life? Complicating things further, Gio's started to hang out with David, a new guy on the basketball team. Are they friends? More than friends? At first, Gio's not sure . . . especially because he's not sure what he wants from anyone right now.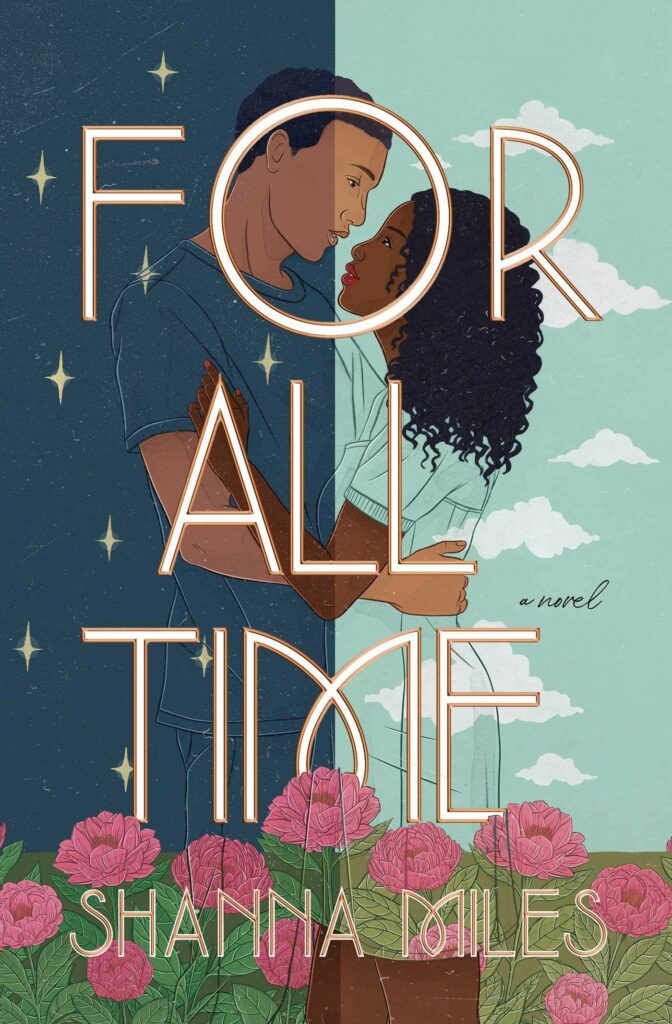 For All Time by Shanna Miles (28th September)
Tamar is a musician, a warrior, a survivor. Fayard? He's a pioneer, a hustler, a hopeless romantic.
Together, Tamar and Fayard have lived a thousand lives, seen the world build itself up from nothing only to tear itself down again in civil war. They've even watched humanity take to the stars. But in each life one thing remains the same: their love and their fight to be together. One love story after another. Their only concern is they never get to see how their story ends. Until now.
When they finally discover what it will take to break the cycle, will they be able to make the sacrifice?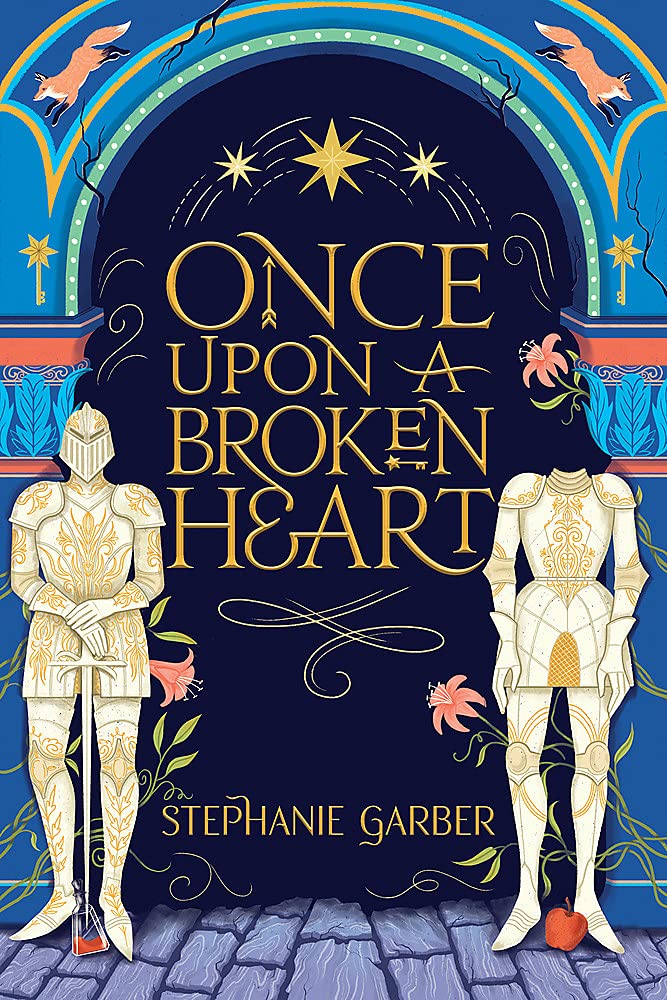 Once Upon a Broken Heart by Stephanie Garber (30th September)
Evangeline Fox was raised in her beloved father's curiosity shop, where she grew up on legends about immortals, like the tragic Prince of Hearts. She knows his powers are mythic, his kiss is worth dying for, and that bargains with him rarely end well.
But when Evangeline learns that the love of her life is about to marry another, she becomes desperate enough to offer the Prince of Hearts whatever he wants in exchange for his help to stop the wedding. The prince only asks for three kisses. But after Evangeline's first promised kiss, she learns that the Prince of Hearts wants far more from her than she's pledged. And he has plans for Evangeline that will either end in the greatest happily ever after, or the most exquisite tragedy…