BTS Official Facebook Account
Jeon Jungkook was born on September 1st in Busan, South Korea. He was only 13 years old when he became a trainee for Big Hit Entertainment and was 15 when he debuted with BTS. He called the attention of several companies but chose Big Hit to start his career because of RM.
From a very young age, Jungkook showed great potential in singing and dancing with the group and as time went by he also showed potential in different areas such as sports, painting, filming, producing and a lot more. So today we bring you Jungkook putting all these talents into action.
Singing & Rapping
Jungkook has one of the most praised voices in K-pop, his vocals can fit any genre beautifully. He is also surprisingly good at rapping, even if we don't see him rapping often, he did not disappoint when he rapped along with RM.
https://twitter.com/jjktalents/status/1140232718426365955
Dancing
He can also impress with his dancing skills. His performances show what a great dancer he is.
Producing
In 2020, Jungkook surprised ARMY with a self-composed and self-produced song, called Still With You. Needless to say, he made his fans' hearts flutter with the amazing gift.
Painting
Being good in everything we've mentioned so far is not enough. Jungkook is also a great painter, he can create amazing pictures by feel.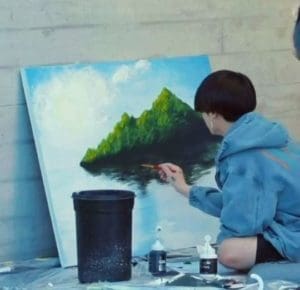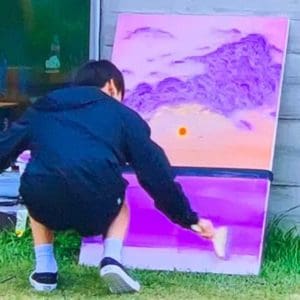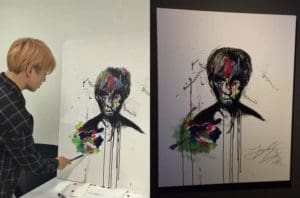 Sports & Gaming
Jungkook has left people speechless with his strength and speed when BTS participated in competitions with other idols. He also has impressive skills in online games and has told before that if he wasn't a singer he would definitely be a gamer.
https://twitter.com/jjktalents/status/924144386559983616
https://twitter.com/jjktalents/status/924514516951384064
Filming
Jungkook created the G.C.F, Golden Closet Film, where he put into practice his filming and editing abilities.
There's a reason why Jungkook is called the golden maknae of BTS. Being this talent in so many areas is not something that happens easily.
When the clock marked midnight in South Korea, Jungkook welcomed his birthday in a live where he sang with ARMY for 2 hours. Now fans are sharing messages full of love and sweet wishes for the singer's birthday.
"I became a stan in 2014 and I got into bts by stumbling across one of their danger performances on mnet or something! I have been HOOKED ever since and I'm not normally a person that stans groups for long (i used to stan exo for a while but i never really stick around lol) what I love most about Jungkook is how he is perfectly aware of himself and is unapologetic about it too. He is humble and kind, generous and just very lovable. His smile makes me smile! He is deserving of every ounce of success he has and i hope he will continue to shine <3" @angelboykoo
"(…) Jungkook is and always has been my bias. He's the first one I noticed and the one that always grabs my attention. He's so precious and cute, sexy, lovely and his laugh is so cute. Not to mention how insanely talented he is at literally everything. When I get sad I always watch compilation vids of him being cute and/or funny and it always makes me feel better. WE LOVE YOU KOOKIE <3" @Emily01852848
https://twitter.com/kookbitez/status/1432750597531267075
https://twitter.com/cowboykoobop/status/1432743259009261572
https://twitter.com/jkblackpics/status/1432742198966116352
what do you love about #JUNGKOOK ? pic.twitter.com/e7J7Jv0FOh

— taehyung's gf (@artemiskv) August 31, 2021
We want to wish Jungkook a lovely birthday, full of love and happiness.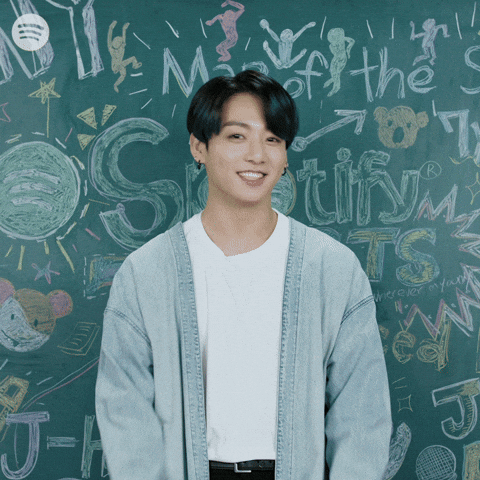 Keep shining, JK!