Tom Felton set to make West End debut
Tom Felton has confirmed that he will be making his West-End debut in '2:22 A Ghost Story'.
Tom Felton, who played Draco Malfoy in the Harry Potter series, has announced this week that he will be making his debut in the West End.
Tom has been cast as Sam in 2:22 A Ghost Story and will be starring in the play from May 7th till early September. It will be shown at the Criterion Theatre in Piccadilly Circus, London. You can purchase tickets here.
He isn't the only Harry Potter star to take his career on the stage. Daniel Radcliffe and Rupert Grint have also done stints in the West End and on Broadway.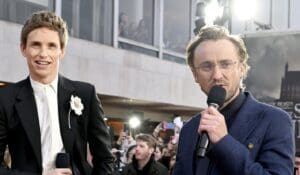 As well as this announcement, Tom has been heavily involved with the worldwide premiere of Fantastic Beasts 3: Secrets of Dumbledore. Tom turned into a presenter for the worldwide premiere in London and hosted the red carpet; he interviewed the cast and crew, and also met several fans.
He also did a TikTok Live on the Wizarding World page, live from the Warner Bros Studio Tour London – The Making of Harry Potter. Here he walked around the studios with the Fantastic Beasts cast, asking them questions sent in by fans.
Actor, musician, presenter… Is there seriously anything that Tom Felton can't do?