How popular are your Easter opinions?
Are you team creme egg or mini eggs?
It's hard to believe we're almost halfway through spring and that Easter is almost upon us. With many of us having to stay indoors, the festivities this year are likely to look a lot different – but we can still have fun nonetheless! (Even if that just means stuffing our faces with chocolate from the comfort of our beds.)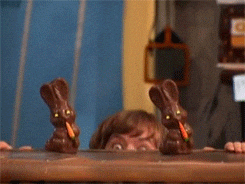 To celebrate, we've created a fun poll to test how popular your Easter opinions are. Just vote in our quiz below and see how your views favour against others.