LÉON took the stage for a sold-out show in Boston on April 23, 2019, and left fans desperately wanting more in the best way possible.
Paradise Rock Club was practically shaking from a full crowd dancing and screaming at the top of their lungs to sing LÉON's lyrics at a volume louder than the sound system. Every square inch of this venue was taken over by fans from all over Massachusetts and it was clear that those in attendance were there for one reason and one reason only: to see one of their favorite artists perform. LÉON and her band kept energy levels high from start to finish and the crowd did the same in return.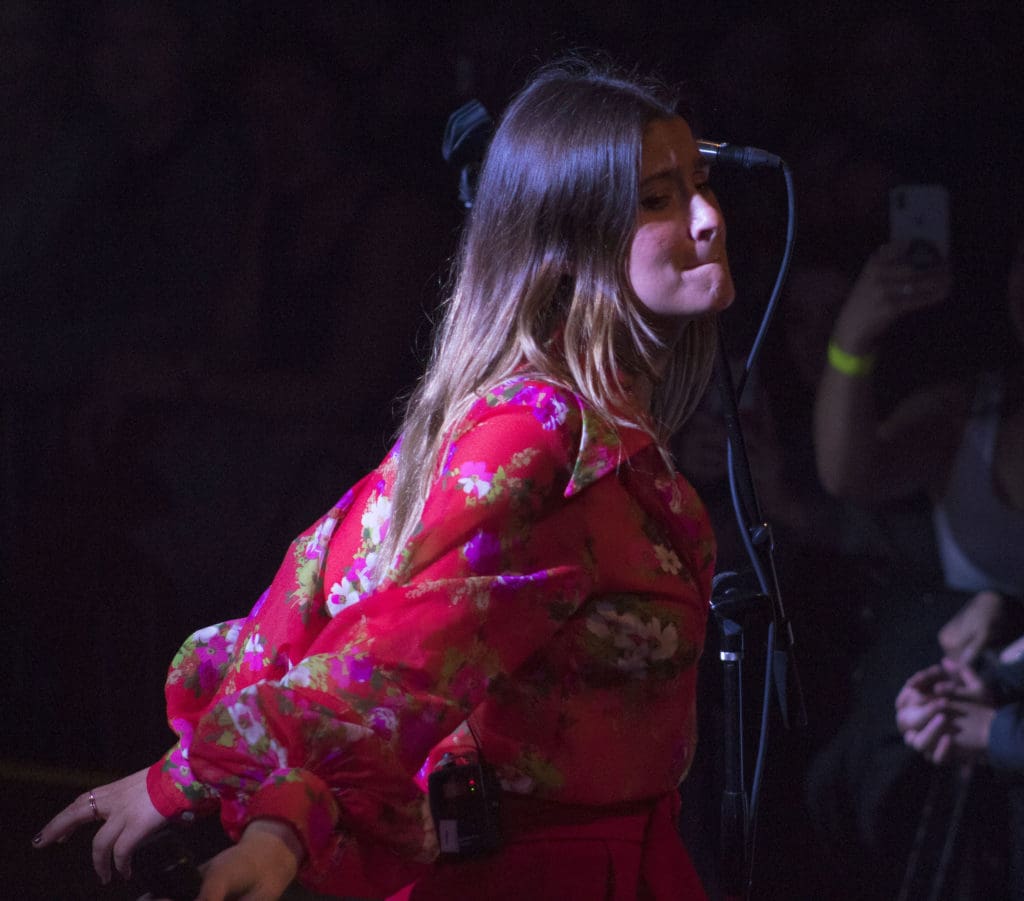 She started off her set with 'Lost Time' and 'Nobody Cares.' After about the third song or so, the 'Surround Me' singer's shoes came off and the party on stage kicked it up a notch. Between her freestyle, yet captivating, dancing and powerful vocals, fans were in awe. LÉON worked all parts of the stage completely naturally and made sure to pay attention to all areas of the crowd from the front row to the balcony.
When the singer stopped for even a second to take a breath, the crowd picked up right where she left off. If LÉON is looking for backup singers, she most definitely does not have to look far. Attendees at Paradise Rock Club knew every note and every riff as though they attended rehearsals with the singer herself. At one point during the show, they sang back and forth during a song while she turned the microphone towards the crowd. Although there were hundreds of people in the crowd, LÉON still managed to make the show intimate and personal. She told the stories behind some of the tracks on her setlist and communicated with the crowd constantly.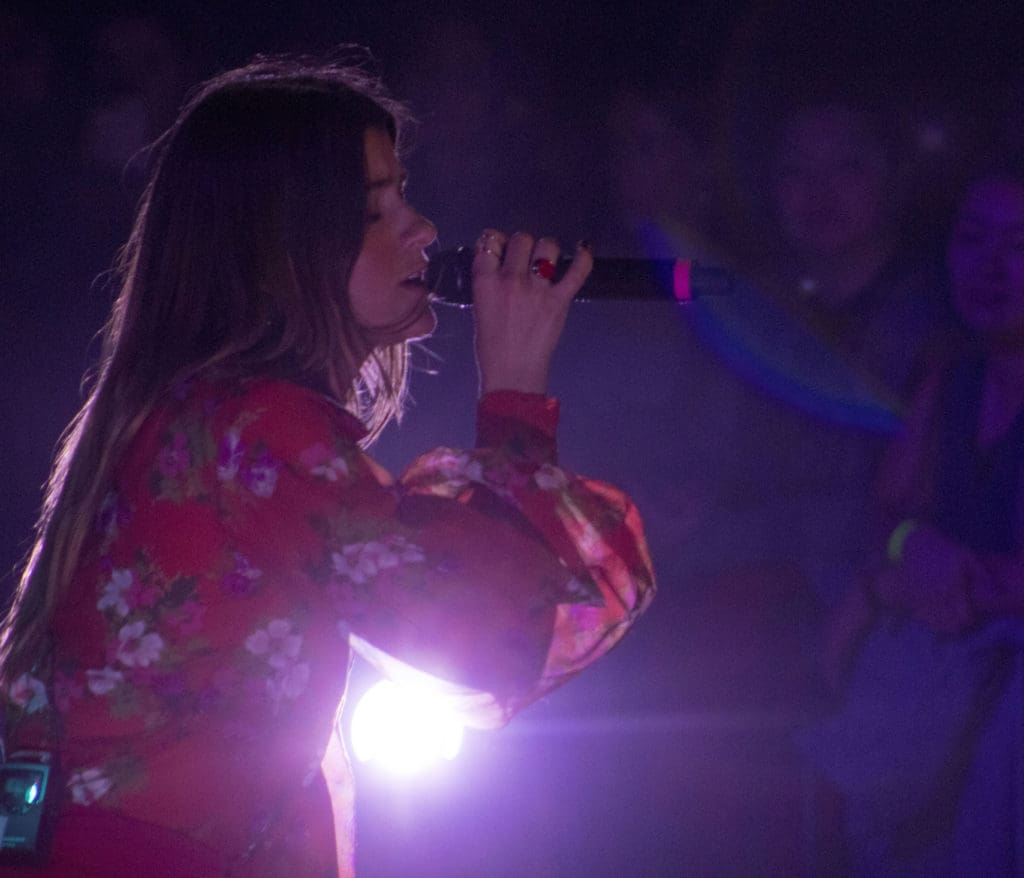 People had been waiting for this show for quite some time and it showed. They were passionate about the songs LÉON performed and effortlessly connected with the lyrics. Most fans were so wrapped up in the experience that they refrained from filming every second of the show on their phone. They wanted to truly be there both physically and mentally and experience every moment. The fan to artist connection was undeniable to anyone watching. The exchange of smiles and interactions during the show displayed that she and her fans have a mutual understanding and respect for each other. The 'Tired of Talking' singer was beyond grateful to be there and do what she loves most for some of her most dedicated fans.
LÉON's powerful vocals, high energy and memorable personality make this tour one any music fan does not want to miss. It's a show that will leave you only listening to her songs even days after the performance. She's impressive in an effortlessly natural way.
Be sure to purchase tickets to see LÉON at a location near you here.