Trigger warning: This article will mention mental health issues such as depression and anxiety, death and grief, and other mentions of heavy topics.
There are many ways Louis has been a great deal in my life. It has been a decade since I've first got to know him, and I am the most grateful for that 10 years I've already had with him, and the community the fandom gives me. Without him, I wouldn't be the person I am today. He has helped me get through depression and social anxiety; my light in my darkest days, by always putting a smile on my face (even though he has NO idea who I am). He inspired me hugely to move abroad to London to become a music journalist, as he taught me to never give up and chase your dreams, no matter how many hardships and setbacks you have had in your life. And no matter how many people say you can't do it; if you just say "f- it", you will prove everyone wrong. I owe that to him. I know that a lot of people that Louis his positivity, kindness, sincerity, braveness, and his music has helped them tremendously on different aspects of their lives. I, just like a lot of you guys, owe him a lot. Like, a LOT lot. So… we asked you to write to use why he means so much to you guys, and boy, did you deliver. Buckle up, this is going to be emotional.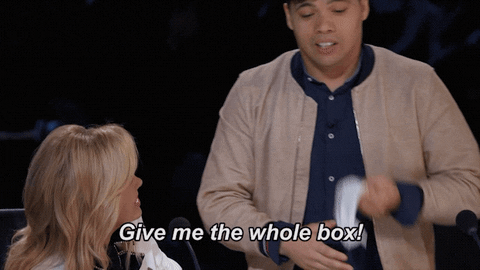 Many fans have expressed that Louis has always inspired and helped them throughout the years. "Sometimes you feel too tired to open your eyes, you know? Things get complex and you feel lonely. Louis is that person who with his music makes me get out of bed and fight for what I love and believe in" Twitter user @reddishbug mentions. Many like Mori, have expressed how much Louis has helped them get through their personal struggles. Turning to his music whenever they feel down, fans know it will at least ease their pain for a bit.
Two of Us has been a huge help to a lot of fans as well. @loveonhabits: "I was going through grief for the first time ever and that song helped me in ways I can't even explain. I can't thank him enough for everything he's done to me". Sarah told us "I was heartbroken because of my great grandfather's death, so I decided to listen to the album and Two of Us started. That was rough, but somehow it made me feel better. If I'm having a bad day I just remember "it's just a bad day and not a bad life", Louis' music is what lifts me up when I'm down". "I was so surprised by the type of connection I had with him," Twitter user @illicit89s explains, "His song Two of Us was a great support, I felt that through that song I could feel his understanding and the message that everything was going to be fine, and that person would always be by my side".
Music is healing. Everyone who is a music fan knows that. Fans have expressed that his music helped people calm down from their anxiety-induced attacks, saying Louis is a safe place. "Louis is strong, and therefore; I should be too," is the message many fans have said. An idol to look up to, a community that idol provides to let people heal and bond together, is very powerful. "He is the kind of person to make everyone feel welcome, even though I have never met him. If he were to walk in my room right now I would feel comfortable enough to tell him anything, and I know he wouldn't judge me" @turcaribs said. People have found comfort in him when they needed it the most. "I always heard how brave he was and somehow, I wanted to be like him. I wanted to be brave and keep fighting. His songs are like a balm for my wounds" says @YUHENGXLOUYALTY.
He has been a part of people's lives for years, and sometimes even a decade. That influence you have on people just doesn't wear off; you will carry that with you for years. You will fall back on what you have learnt from that person, and apply that in your life to make it better than the day before. Whatever weight gets thrown on you, having this one thing to lean on makes it way easier. You're not carrying it alone; you are carrying it with everything Louis has taught you. Whether it is a break from reality, or to keep your head up: there are so many ways Louis has been that for them. Many fans have also expressed that his positive outlook on life has made them a better person, and that is extraordinary. No matter how big or small the impact he has made on you, it just stays with you forever.
Just like me moving to the UK to study music journalism, he inspired me to follow my dreams. People have expressed that he has helped them evolve in the person who they are today, to help people grow, and to help people see things from a positive point of view. "For a long time I stopped believing in myself," @LWTSINGULAR91s says. I was lost, at the tip of a precipice created by my demons and then Louis appeared and released Just Hold On, the song that helped me in so many ways, when he came back into my life, something inside me lit up." Dreams, big or small, are influenced by him. "I've come back to playing the piano because of him and now I can't imagine my life without playing" @louloveslouies says. @FabledLouie also took that inspiration: "He was the one who indirectly pushed me to go to the UK to study Music Business. I look up to him for years now and still have zero regrets about it!"

Louis is a safe place, and reading all of your comments on the thread was more than a privilege. It made me realise even more of how much an artist can have such a big influence in your life, that you will forever have that special connection together. People have to build up more confidence, live a bit more fearlessly, and get to meet a lot of great friends due to the community. When we feel at our lowest, we know there is a way out of that mindset by taking inspiration from him and his words. It is hard to put into words for all of us, but Louis will always remain very special in a lot of people's lives, thanks to his gigantic heart, gratitude, positivity, laughter, the connection with us fans, and his incredible music.
There is a lot more to unpack here. If you want to read the whole thread (please, get some tissues before you start); read it here.