MONSTA X have confirmed they will have a comeback in May!
The group dropped the first image teaser, announcing that they will release the new mini-album "FANTASIA X" on May 11. They also unveiled their comeback teaser countdown schedule on April 14.
The teaser image shows a golden-yellow dusty star-like shape against a black background. The image is already sparking curiosity within fans regarding the concept.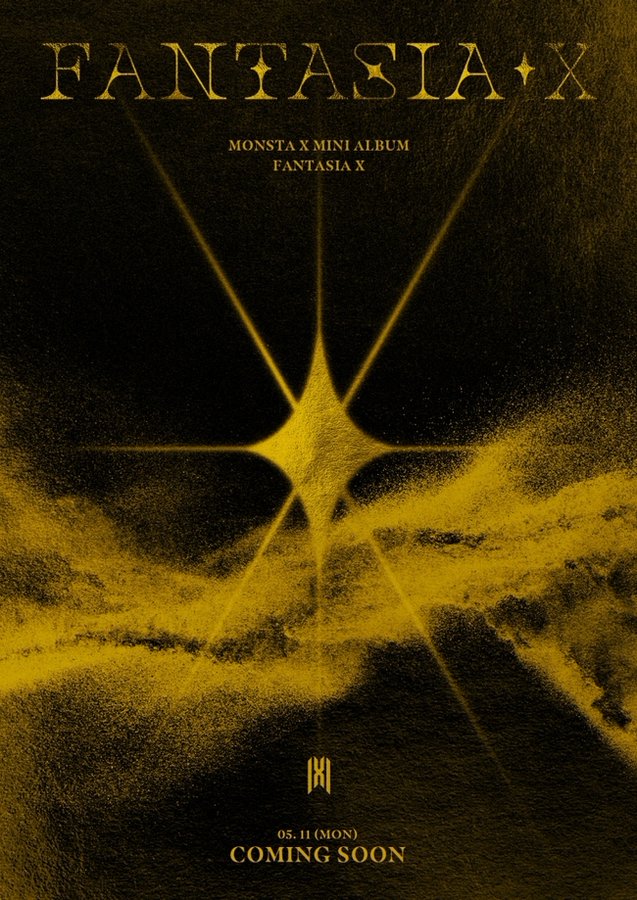 On the poster, dates that fans should mark on their calendars are outlined. The schedule features content to look forward to. MONBEBES will receive content every day with the first piece is set to drop on Sunday 19 April, the first of six trailers branded as "chapters". They will then reveal the trackless on April 27, photo concept will start to drop from April 28. On May 7 we will be able to see the first glimpse of the music video. The album preview is set to drop on May 10, the day before the mini-album release.
FANTASIA X will mark MONSTA X's eighth mini-album, following the release of "Follow: Find You" in October 2019.