Singer, songwriter, musician, actor, footballer, CEO, mentor, talent scout, philanthropist and now even executive producer; Louis Tomlinson doesn't really wanna leave anything to others as he just announced All Of Those Voices, a documentary exploring his musical path, that will hit selected cinemas worldwide on March 22nd.
This has been something I've been working on for years, I'm really excited to finally put it out into the world: https://t.co/9xGzYaDWTR pic.twitter.com/ZUs8bNo27p

— Louis Tomlinson (@Louis_Tomlinson) February 8, 2023
#AllOfThoseVoices. In cinemas worldwide March 22nd. Tickets go on sale February 22nd.

— Louis Tomlinson (@Louis_Tomlinson) February 8, 2023
As we can read from its synopsis, All Of Those Voices "takes a refreshingly raw and real look at Louis Tomlinson's musical journey. Ditching the typical glossy sheen of celebrity documentaries, this film gives audiences an intimate and unvarnished view of Louis' life and career."
It will focus on Tomlinson's transition from a member of one of the biggest boyband ever to a solo artist, with all its ups and downs, challenges and achievements, pressures and – unfairly, too often too little – recognition.
Starting from the release of his amazing debut album Walls, through unseen behind-the-scenes content from Louis' sold-out first solo world tour, to the creation of his UK Number One second album Faith In The Future, with a side of unseen footage of his everyday life, "the film shows a side of Louis that fans have never seen before, as he grapples with the pressures of fame and the weight of his own voice."
Nobody knows what to expect from it, but everyone knows it will hit us HARD. We are not ready but we can't wait, as basically everything Louis Tomlinson related.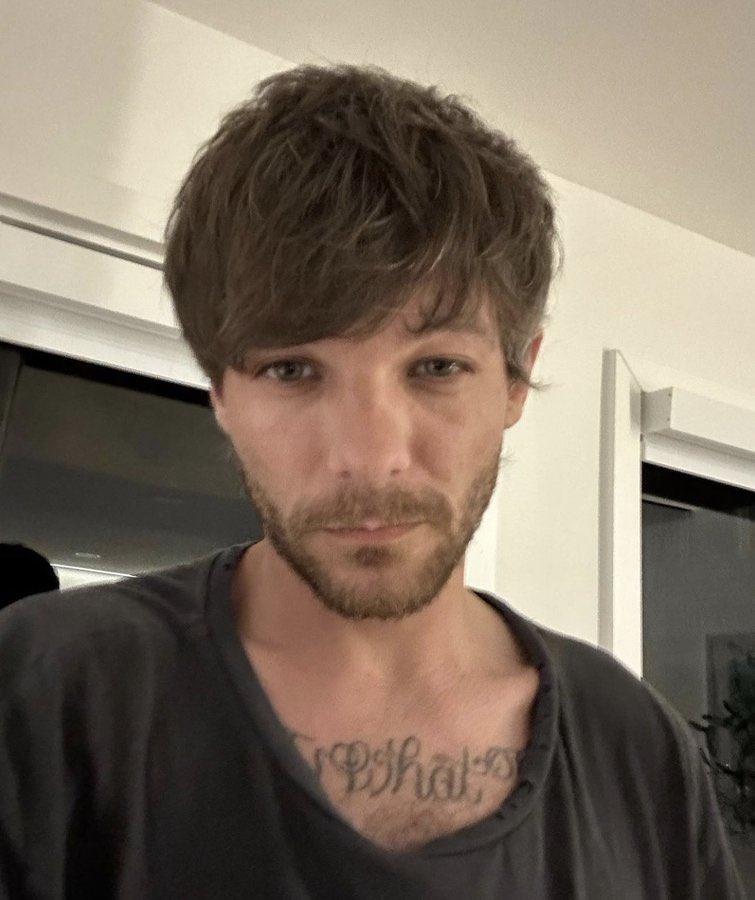 Tickets will go on sale on February 22nd at 9 AM ET/ 2 PM GMT at www.allofthosevoices.com, where, on the same day, we will also find the list of the participating countries and theatres.
When he came to Twitter, as usual to personally share the news with his Louies, replying to a fan our Tommo said that despite their effort "obviously" every single country in the world is unrealistic but he promised he's already got something in mind. And he "congratulated" a fan who suggested to make it available to stream for the "great idea". Oh, the sarcasm!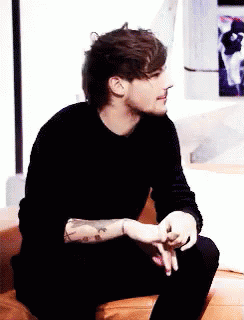 Produced in partnership with 78 Productions and Trafalgar Releasing and directed by Charlie Lightening, who has been following Louis filming his every move for the past few years and apparently not (only) because he is one of us, All Of Those Voices "is a story about the power of self-discovery and the courage it takes to be true to oneself. With a focus on honesty and vulnerability, this film is a refreshingly down-to-earth take on the life of a musician, capturing the real-life struggles and triumphs of a man who refused to be silenced by anyone else's expectations."
After all, Louis told us himself, didn't he?
"All of those voices, all of those choices

I don't hear them anymore"
Featured image source