Power Radio
If there's anything that we miss more than live shows and concerts, it's definitely Louis Tomlinson's live shows and concerts. And since we still don't know when we're going to be able to experience them again, we gotta bring them to ourselves in any possible way. That's why Power Radio UK came to the rescue and announced they are hosting their own "Louis Tomlinson Walls @ Home" virtual concert!
☕ IT'S TEA TIME – TIME TO SPILL THE TEA

We're hosting a @Louis_Tomlinson STAY AT HOME CONCERT on Sat 3rd April from 7pm (UK time)

Use #PowerWallsAtHome to get involved on all platforms! #Louies

More info below:https://t.co/mORwMuqRno pic.twitter.com/UnQzOT3Wdn

— Power Radio #PowerWallsAtHome (@wearepoweruk) March 22, 2021
On Saturday, April 3, from 7 pm,  they will be broadcasting all of Louis' big hits from his amazing debut album Walls, from different fan videos of his best previous performances taken when life was easier and we could actually see him live.
Since it is going to be as the organizers imagine 'Walls: The Tour' would be, the setlist is going to follow the record's tracklist.
We can watch it right on their website – www.wearepoweruk.com – or through the 'radiodeck' app, typing in "Power Radio UK".
For any further information, to keep up to date and not to risk missing anything about this initiative or any other related to Louis, check @wearepoweruk on Twitter.
You can even print a customized ticket for the occasion!
https://twitter.com/wearepoweruk/status/1374070776987533315
They also launched a hashtag for fans to get involved on all platforms: #PowerWallsAtHome. I'm sure it's going to trend worldwide because that's what happens when Louies are involved!
It's been over 100 days since Louis Tomlinson Live From London, the virtual concert Louis hosted in December, which was the biggest male solo artist live stream of the year, topping all other male solo artists in 2020 globally. Louis sold over 160,000 tickets worldwide, raising million dollars to support many causes close to Tomlinson's heart.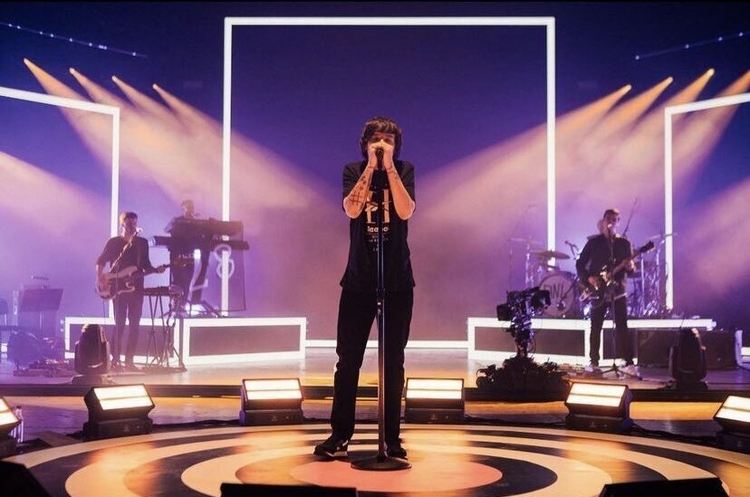 It's also been over 100 days since we heard for the first (and last — at least officially) time "Copy Of A Copy Of A Copy", all spent begging for a studio version we never got.
And it's been over 100 days since we've seen Louis' face, which should be punishable by law if you ask me.
We all miss him too much, so let's get ready for Louis Tomlinson Walls @ Home and show some love to our talented king and to Power Radio's immaculate taste in music!
Meanwhile, don't forget to stream Walls for clear skin and good connection during the broadcast ✨