Tahereh Mafi on her new YA contemporary, An Emotion of Great Delight
"I want young people to know, first and foremost, that their pain is recognized."
To celebrate the release of her stunning new YA contemporary novel, An Emotion of Great Delight, we sat down with National Book Award-nominated author, Tahereh Mafi, to talk all things the tough side of writing, inspirations and upcoming projects.
---
For readers who may not yet be familiar its premise, how would you describe it to them?
The book is, at its core, a story of a pushing through sorrow and reclaiming joy. It takes place in 2003–a few months after the U.S. declared war on Iraq–and follows seventeen-year-old Shadi, an Iranian-American Muslim teenager trying to navigate the many complications and losses in her personal life against the backdrop of a modern war.
Could you tell us a little about what inspired you to write An Emotion of Great Delight?
I often struggle to talk about the genesis of An Emotion of Great Delight without also mentioning A Very Large Expanse of Sea (2018), my first work of realistic fiction. Both books follow American Muslim teens in a post-9/11 world, but the protagonists lead very different lives, and I approached the stories from different emotional lenses. AVLEOS was a book about unlearning anger; with AEOGD, I wanted to write a book about pushing through sorrow. I also wanted, with this story, to depict the many variations on pain that might be experienced by a marginalized youth, who is just as susceptible to standard trauma as any other teenager. Being exposed to bigotry and xenophobia do not exclude a person from dealing simultaneously with all the basic human tragedies of life, and I wanted to try and capture this multi-dimensional experience that was so familiar to me, and to so many other young people I know.
View this post on Instagram
An Emotion of Great Delight features many hard hitting scenes. I can imagine your experience writing it must have been pretty emotional at times?
It was definitely difficult writing this book. I had to live in the headspace of the main character for as long as it took me to write it, which meant the process took an emotional toll on me, for sure.
Having released both fantasy and contemporary novels, what have you found to be the biggest difference between the two genres when writing?
Both present their own challenges, but writing contemporary costs me more, I think.
What is one message you hope readers will take away upon finishing An Emotion of Great Delight?
We too often commit cruelties against teenagers by refusing to acknowledge the validity of the pain they experience; I want young people to know, first and foremost, that their pain is recognized. I also want them to know it matters.
The heroines of all your novels are brilliantly resilient and powerful in different ways but which two heroines do you think would get along the best and are there any you think would clash?
I think Juliette and Shadi would probably get along the best. They're both pretty emotionally vulnerable.
View this post on Instagram
The past year+ has been a whirlwind for most of us. Have you found this has affected your writing in anyway and if so, how?
Haha. Yes. It's certainly made it a lot more difficult to find time to write… though I did manage to write a book during 2020, which I'm very excited to share with you all.
Finally, are you currently working on anything new and if so, is there anything you can tell us about it?
Yes! My next book is the first in a new fantasy series. The quick pitch is that it's as if Game of Thrones was set in the Persian Empire, with a bit of a Bridgerton vibe. It's called This Woven Kingdom, and it hits shelves in 2022.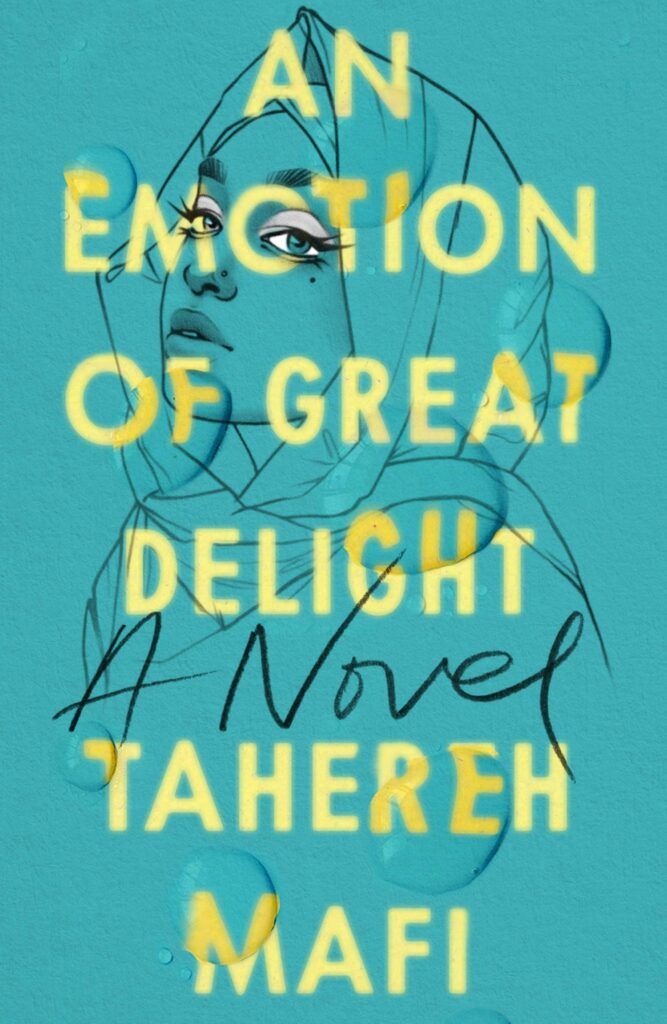 Get your copy of An Emotion of Great Delight by Tahereh Mafi here.