Stephanie Garber shares five reasons to fall in love with fictional villains
It's time to fall in love with fictional villains
This post was written by Stephanie Garber, author of Once Upon a Broken Heart.
If you've read any of my books, you might know that I have a terrible habit of falling in love with the wrong characters—I love the morally grey, and the moral-less. If there's a love triangle, I always root for the naughty love interest instead of the nice one.
When I'm writing a book, I usually write myself inspirational notes that that say things like—pretend the love interest is actually the villain, and write kissing scenes as if they are fights. I'm such a sucker for a villain romance that with newest book, Once Upon A Broken Heart, I decided I would just attempt to write a villain romance. I say attempt because I believe one of the many electrifying things about a villain romance is that there is no assurance how the story will unfold. Maybe our star-crossed couple will live happily ever after, or maybe in the end only one of them will live. A love story with a villain is always unpredictable, which is why I believe that villain romances are some of the most thrilling romances.
Still not convinced? That's all right, because I've put together a list of five reasons to fall in love with fictional villains.
---
Villains are driven.
Villains are willing to go to extreme measures to get what they want. There is no moral line they won't cross, no reprehensible thing that they won't do, no situation where getting what they want seems impossible, because the word impossible doesn't exist to them. They will go to the ends of the earth to pursue their desire, so imagine what they would do if you were their desire.
Villains play dirty.
Villains don't play fair to get what they want in life, so it makes sense they would also play dirty to get what they want in romance. And who doesn't love a romance that's just a little bit dirty? Some might say that all is fair in love and war, but most heroes aren't going to treat love like a war. They might go to battle for your heart, but they'll probably pull back instead of pulling out every weapon in their arsenal the way that a villain might.
View this post on Instagram
A kiss from a villain is sure to make your heart race.
As I've already mentioned, villains will do whatever is necessary to get what they want. So, just because a villain wants to kiss you, it doesn't mean they won't also kill you. In Once Upon A Broken Heart, my villain has a fatal kiss. This kiss is deadly, to everyone except for his one true love, and as he's searched for her he's left a trail of corpses. This should be enough to make anyone wary of his kiss, except this kiss is supposedly worth dying for, which makes it difficult not to be curious. It also makes for some interesting moments involving lips, because kissing a villain is like jumping off of a cliff—you're sure to get a rush, but survival is, unfortunately, not a guarantee.
A relationship with a villain is always going to be full of surprises.
You can expect a hero to say, "I love you." A villain probably won't say that, but that's only because they might say something a little less traditionally romantic like, "I would burn the entire world to the ground for you."
View this post on Instagram
Villain romance can make you believe in love again.
Villains are driven, they play dirty, they're far more likely to kill you instead of kiss you, and even if they do kiss you, they still might kill everyone else you've ever loved. A romance with a villain is implausible, inadvisable, and nearly impossible. But if a villain romance can work out, then it makes it feel as if anything can succeed. A villain romance with a happy ending can restore your hope in love and miracles, and whatever else you might have lost hope in because, if there's hope for a villain, then there is hope for everyone.
Are you a little more convinced that villains are worth loving? If you are, then make sure to check out Once Upon a Broken Heart. And if you're not convinced, then perhaps reading Once Upon A Broken Heart will change your mind.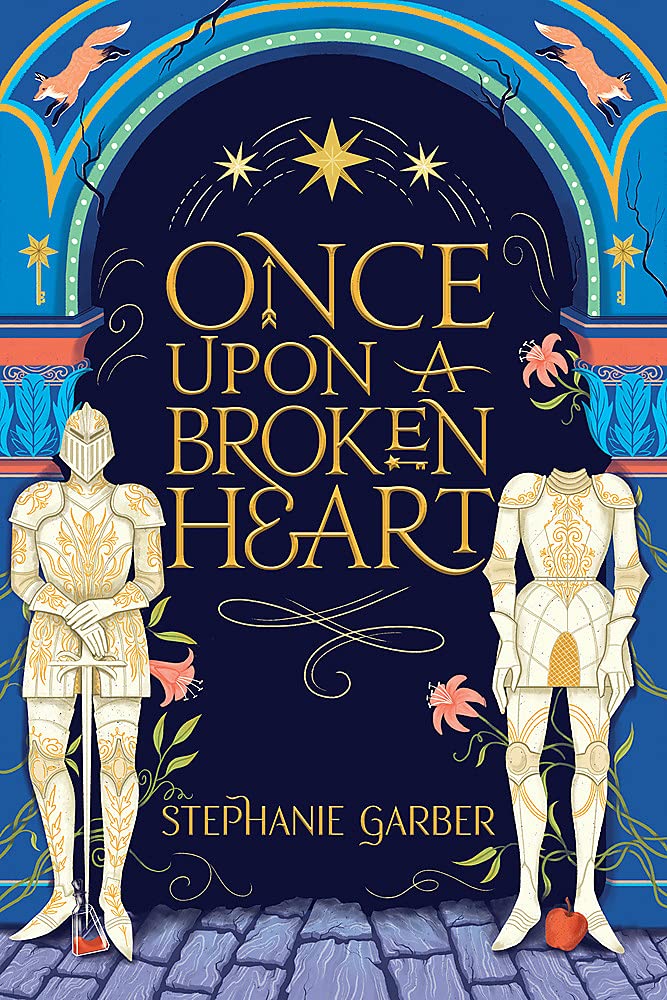 Get your copy of Once Upon a Broken Heart by Stephanie Garber here.