Lakesedge author, Lyndall Clipstone, on writing monstrous love interests
"I very deliberately wrote a heroine who is messy and imperfect, and who makes very bad choices with the best of intentions."
This post was written by Lyndall Clipstone, author of Lakesedge
"Maybe I just want to be the girl who held the hand of a monster" – Two of my favourite monster romance moments from Lakesedge
I love books about monsters. I especially love books where the romantic interest is either a figurative or literal monster. These type of stories filled the books I devoured in my teenage years. There was ruthless, terrible Zillah from Poppy Z. Brite's Lost Souls, decadent, alluring Lestat from Anne Rice's Vampire Chronicles, and brooding, haunted Anluan from Juliet Marillier's Heart's Blood.
When I wrote Lakesedge, I set out to create one of these stories. Full of alluring monsters and dangerous magic, just like the books I adored as a teen. Violeta Graceling, my fierce and foolish protagonist, meets two very different monsters – Rowan Sylvanan, who is slowly being consumed by a bloodthirsty magical curse; and the Lord Under, the god of death, who can offer endless power… for a price.
View this post on Instagram
And here are two of my favourite moments from the monstrous romance (or romances?!) in Lakesedge:
Loving the monster because he's a monster
So often, readers demand perfection from YA protagonists, expecting them to meet an impossible standard of Good Behaviour. So when I wrote Lakesedge, I very deliberately wrote a heroine who is messy and imperfect, and who makes very bad choices with the best of intentions. Leta is argumentative, selfish and secretive. She's an unreliable narrator and is willing to throw herself into danger with reckless, headstrong martyrdom.
Leta's romance with Rowan – a boy who is just as flawed, but whose secrets and lies and guilt are physically evident in his monstrosity – becomes what Guillermo Del Toro calls "a celebration of imperfection." Leta doesn't fall in love with Rowan in spite of his monstrosity. Rather as they grow closer, she discovers boy and monster are one and the same. And when she is faced with Rowan at his most inhuman, she is drawn by all aspects of him – even the most frightening.
What results is a romance where both girl and monster see the worst of each other as they fall in love.
My favourite book with this – The Monster of Elendhaven by Jennifer Giesbrecht
The romance between Johann, a monster who crawls from the polluted depths of Elendhaven's harbor, and Florian, is an equal match of terribleness. In their twisted relationship, the reader is presented with a fascinating examination for what is like to be seen – truly seen, with all one's flaws – and loved nonetheless.
View this post on Instagram
The "Death and the Maiden" trope
One of my favourite elements in Lakesedge is the "death and the maiden" trope that colours Leta's relationship with the Lord Under. Leta has been raised on tales of the feared Lord Under, the god of death who will claim you if you slip too close to his world. As their relationship evolves into something that is both strange and alluring, the balance of power between girl and god becomes a central part of their arc.
A central part of Leta's character arc is about power. She starts the book with nothing except her own force of will. But as she is faced with threats much larger than herself, she is forced to desperate length to claim enough power to match them. Leta is a human girl pitted against an immortal creature, but she is not helpless. She has a unique bond with the Lord Under. And as their connection deepens, her ability to outpace his cruelty with her empathy and the sharpness of her wits, all come from the fact that she is human.
My favourite book with this – Keturah and Lord Death by Martine Leavitt
When Keturah is lost in the woods near her village, Lord Death comes to claim her. But she is unwilling to leave behind her life unfinished, and so, in a Scheherazade-eqsue bargain, she convinces Death to allow her more time in the world as she searches for her true love. Keturah's ultimate discovery of this true love is bittersweet, and presents everything I adore about the death and the maiden trope.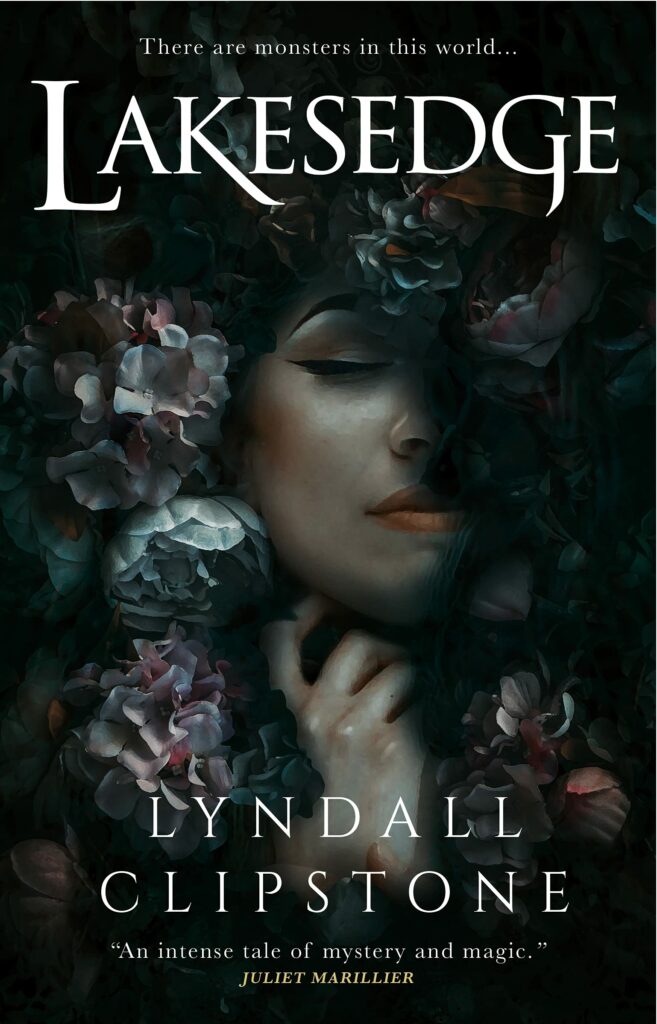 Lyndall Clipstone's Lakesedge is a lush gothic fantasy debut, available to buy here.