Pop-mas is back and to kick start our bookish giveaways, we're celebrating the release of Warmaidens, the epic conclusion to Kelly Coon's fierce fantasy duology, by giving away five copies.
Intrigued about this tale of three maidens who are chosen for their land's greatest honor…and one girl determined to save her sister from the grave? Here's the summary for Gravemaidens, book one in the duology:
"In the walled city-state of Alu, Kammani wants nothing more than to become the accomplished healer her father used to be before her family was cast out of their privileged life in shame.
When Alu's ruler falls deathly ill, Kammani's beautiful little sister, Nanaea, is chosen as one of three sacred maidens to join him in the afterlife. It's an honor. A tradition. And Nanaea believes it is her chance to live an even grander life than the one that was stolen from her.
But Kammani sees the selection for what it really is—a death sentence.
Desperate to save her sister, Kammani schemes her way into the palace to heal the ruler. There she discovers more danger lurking in the sand-stone corridors than she could have ever imagined and that her own life—and heart—are at stake. But Kammani will stop at nothing to dig up the palace's buried secrets even if it means sacrificing everything…including herself."
To enter for your chance to win a copy of Warmaidens by Kelly Coon, simply follow the instructions in the tweet below:
https://twitter.com/unitedbybks/status/1338895227659149316?s=20
After 12 days, we'll pick a winner at random. Good luck and Merry Pop-mas!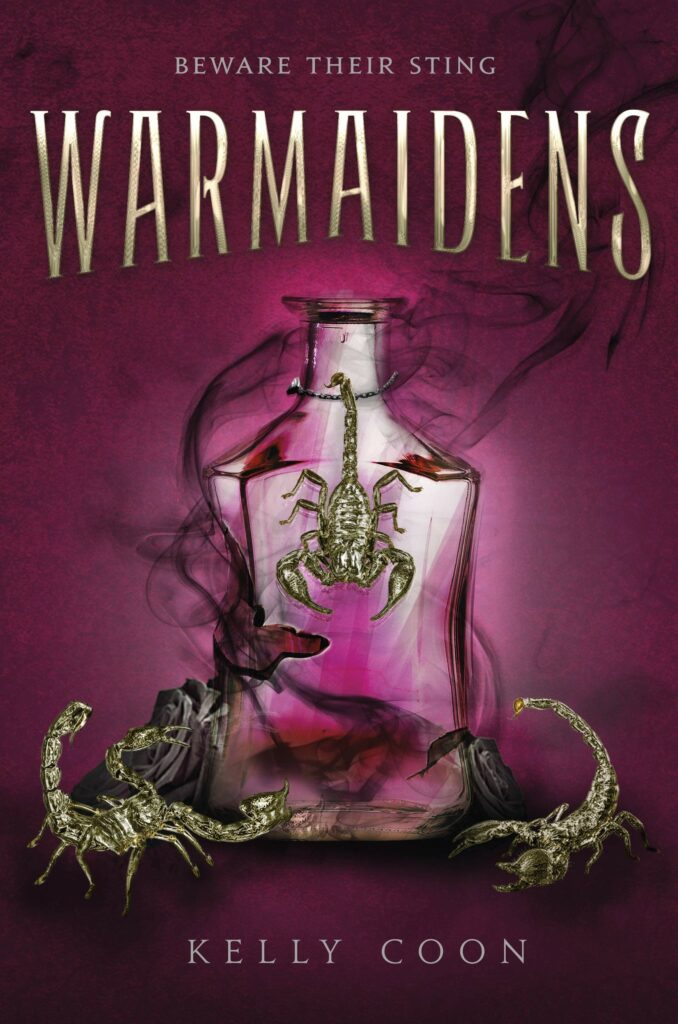 Get your copy of Warmaidens by Kelly Coon here.
Terms & Conditions
1. No purchase necessary. A purchase of any kind will not increase your chances of winning.
2. This giveaway opens at 5:00 PM GMT on Tuesday, December 15, 2020. The entry period will remain open for 12 days and close at 21:00 PM GMT on Saturday, December 27, 2020.
3. This giveaway is open to residents of the United Kingdom only.
4. Five (5) winners will be selected at random from all applicable entries. The prize consists of one (1) copy of Kelly Coon's 'Warmaidens' (2020)
5. Winners will be contacted via Instagram direct message by @unitedbypop after the giveaway closes. Winners must provide United By Pop with their full name and mailing address to receive their prize. If a winner fails to do so within 24 hours of being contacted, the winner forfeits their prize and a new winner will be selected.
6. Please allow up to 60 days to receive your prize due to the album release date and slower shipping speeds during the holidays. Although we make every effort to get your prize to you in a timely manner and in good condition, United By Pop is not responsible for prizes that are lost, stolen, or damaged during the shipping process.
7. This giveaway is in no way sponsored by or affiliated with Twitter, Facebook, or Instagram.