15 YA book releases for December 2020
End 2020 on a reading high with these December YA new releases
December is upon us and the time has come to say hello to the final batch of 2020 YA book releases. With highly anticipated sequels, show stopping love stories, high school murders and more, it's safe to say you'll be ending the reading year on a high.
---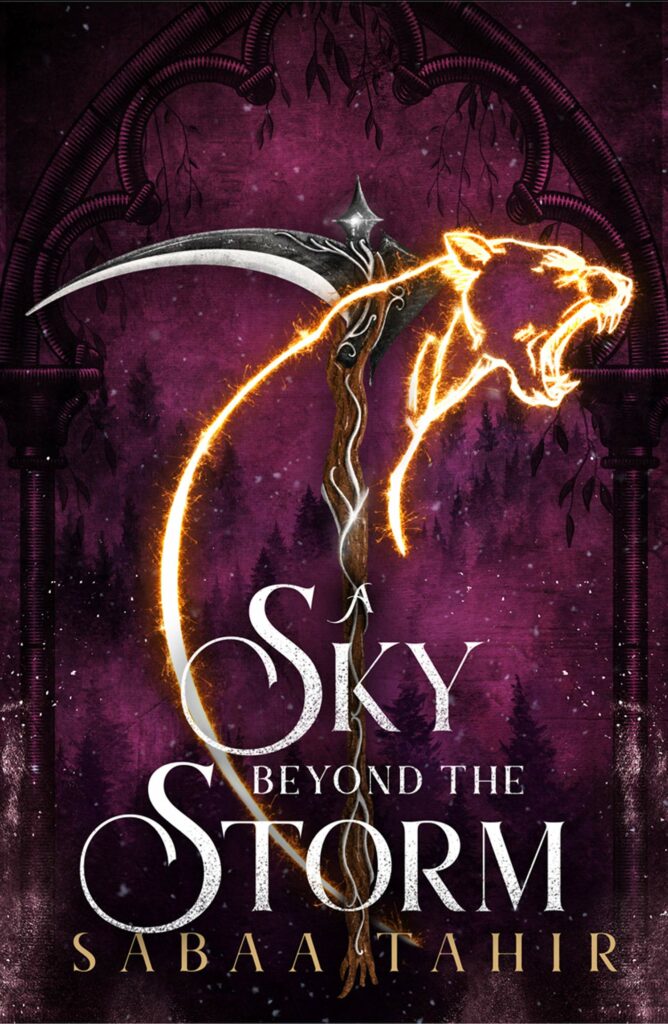 A Sky Beyond the Storm by Sabaa Tahir (1st December)
Picking up just a few months after A Reaper at the Gates left off… The long-imprisoned jinn are on the attack, wreaking bloody havoc in villages and cities alike. But for the Nightbringer, vengeance on his human foes is just the beginning.
At his side, Commandant Keris Veturia declares herself Empress, and calls for the heads of any and all who defy her rule. At the top of the list? The Blood Shrike and her remaining family.
Laia of Serra, now allied with the Blood Shrike, struggles to recover from the loss of the two people most important to her. Determined to stop the approaching apocalypse, she throws herself into the destruction of the Nightbringer. In the process, she awakens an ancient power that could lead her to victory–or to an unimaginable doom.
And deep in the Waiting Place, the Soul Catcher seeks only to forget the life–and love–he left behind. Yet doing so means ignoring the trail of murder left by the Nightbringer and his jinn. To uphold his oath and protect the human world from the supernatural, the Soul Catcher must look beyond the borders of his own land. He must take on a mission that could save–or destroy–all that he knows.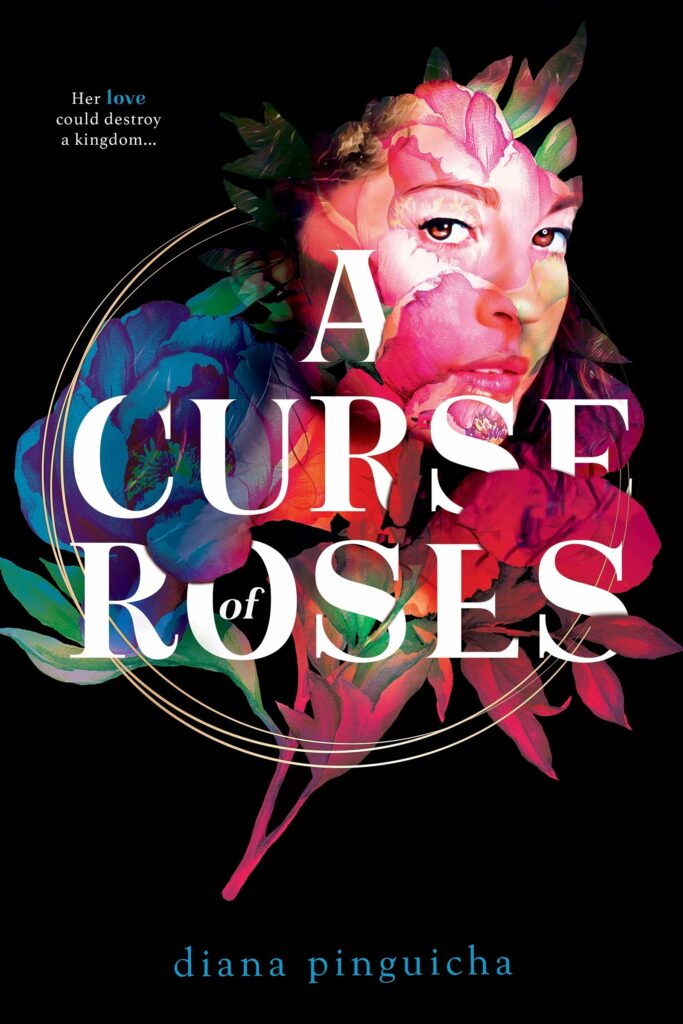 A Curse of Roses by Diana Pinguicha (1st December)
With just one touch, bread turns into roses. With just one bite, cheese turns into lilies.
There's a famine plaguing the land, and Princess Yzabel is wasting food simply by trying to eat. Before she can even swallow, her magic—her curse—has turned her meal into a bouquet. She's on the verge of starving, which only reminds her that the people of Portugal have been enduring the same pain.
If only it were possible to reverse her magic. Then she could turn flowers…into food.
Fatyan, a beautiful Enchanted Moura, is the only one who can help. But she is trapped by magical binds. She can teach Yzabel how to control her curse—if Yzabel sets her free with a kiss. As the King of Portugal's betrothed, Yzabel would be committing treason, but what good is a king if his country has starved to death?
With just one kiss, Fatyan is set free. And with just one kiss, Yzabel is yearning for more. She'd sought out Fatyan to help her save the people. Now, loving her could mean Yzabel's destruction.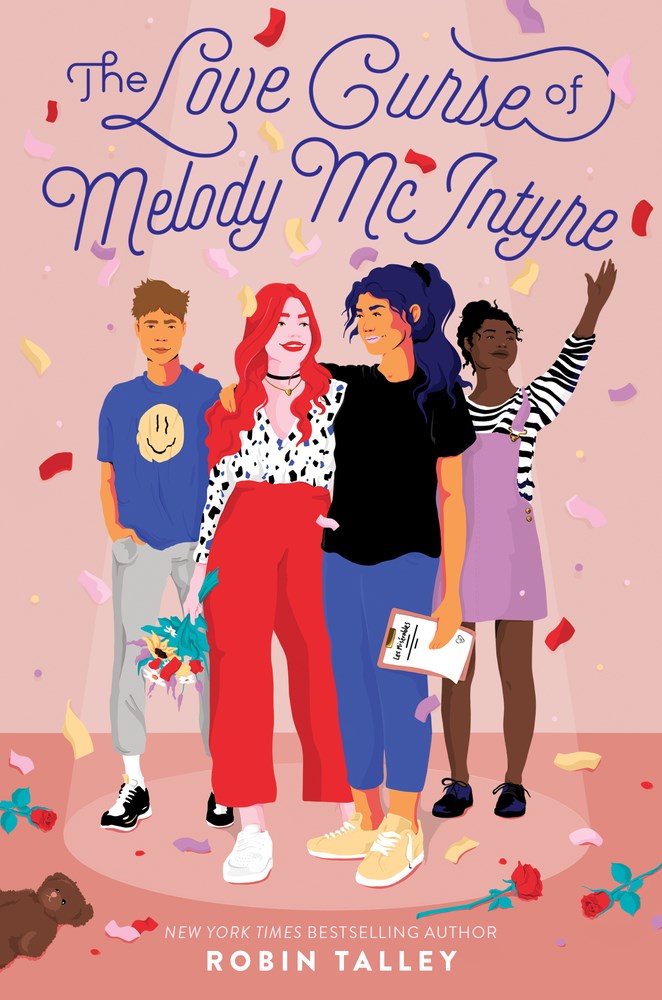 The Love Curse of Melody McIntyre by Robin Talley (1st December)
Melody McIntyre, stage manager extraordinaire, has a plan for everything. Lead actor need a breath mint? She's on it. Understudy bust a seam? Mel's sewing kit is at the ready. Not only is her Plan A foolproof, she's got a Plan B, and a Plan C, because actors can be total fools.
What she doesn't have? Success with love. Every time she falls for someone during a school performance, both the romance and the show end in catastrophe. So, Mel swears off any entanglements until their upcoming production of Les Mis is over.
Of course, Mel didn't count on Odile Rose, rising star in the acting world, auditioning for the spring performance. And she definitely didn't expect Odile to be sweet and funny, and care as much about the play's success as Mel. Which means that Melody McIntyre's only plan now is trying desperately not to fall in love.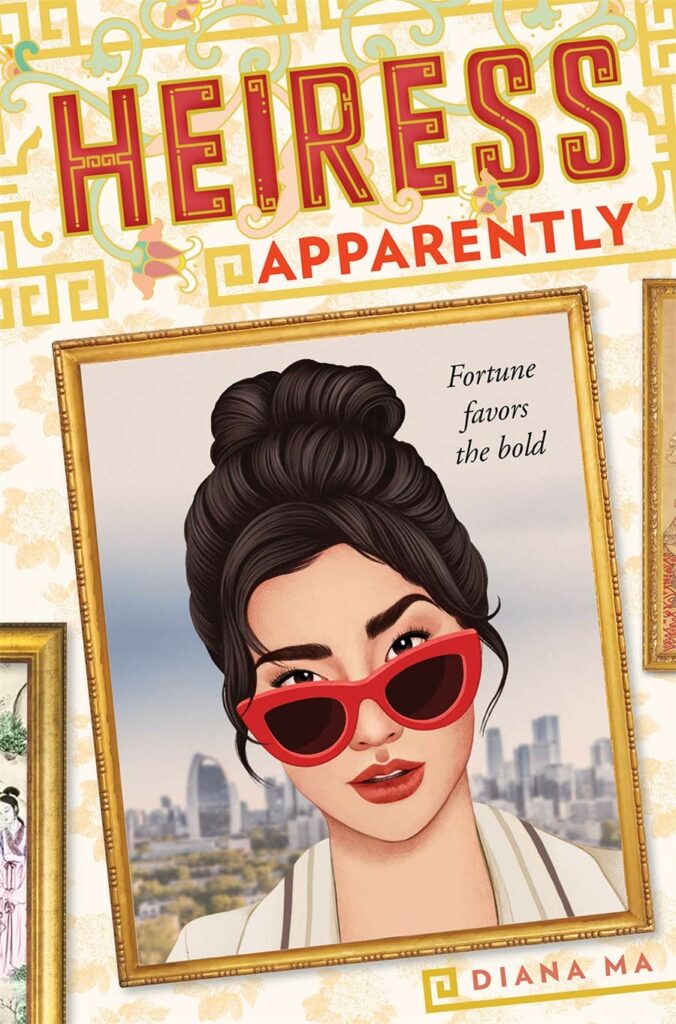 Heiress Apparently by Diana Ma (1st December)
Gemma Huang is a recent transplant to Los Angeles from Illinois, having abandoned plans for college to pursue a career in acting, much to the dismay of her parents. Now she's living with three roommates in a two-bedroom hovel, auditioning for bit roles that hardly cover rent. Gemma's big break comes when she's asked to play a lead role in an update of M. Butterfly filming for the summer in Beijing. When she arrives, she's stopped by paparazzi at the airport. She quickly realizes she may as well be the twin of one of the most notorious young socialites in Beijing. Thus kicks off a summer of revelations, in which Gemma uncovers a legacy her parents have spent their lives protecting her from—one her mother would conceal from her daughter at any cost.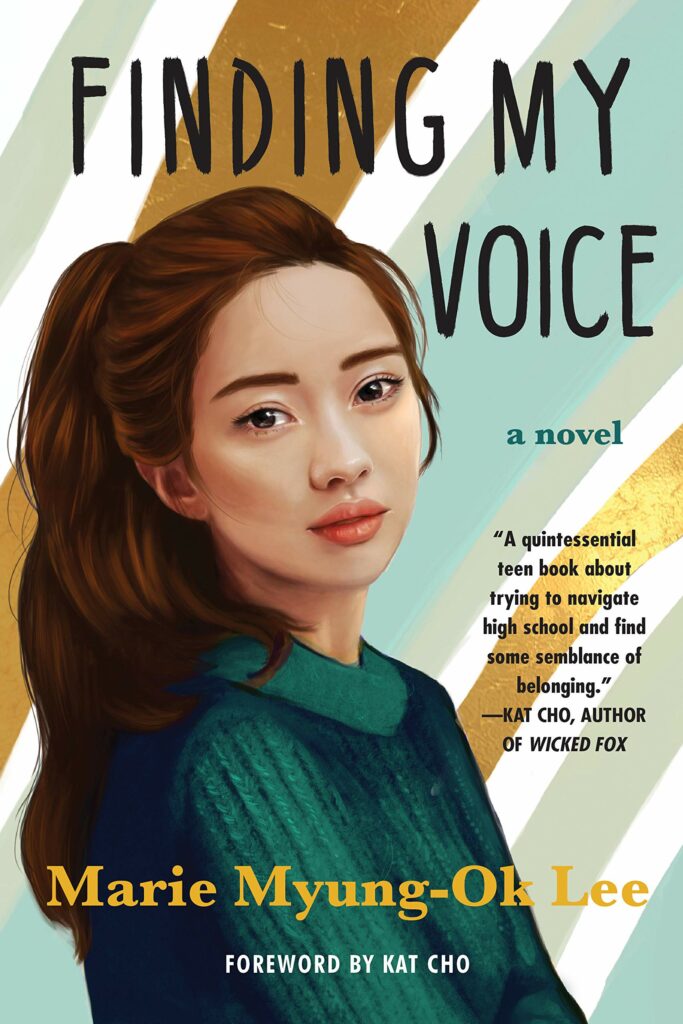 Finding My Voice by Marie Myung-Ok. Lee (1st December)
Seventeen-year-old Ellen Sung just wants to be like everyone else at her all-white school. But the racist bullies of Arkin, Minnesota, will never let her forget that she's different—the youngest member of the only Korean-American family in town. At the start of senior year, Ellen finds herself falling for Tomper Sandel, a football player who is popular and blond and undeniably cute…and to her surprise, he falls for her, too. Now Ellen has a chance at life she never imagined, one that defies the expectations of hanging out with her core group of friends or pleasing her parents. But is her romance with Tomper strong enough to withstand hometown bigotry and her family's disapproval?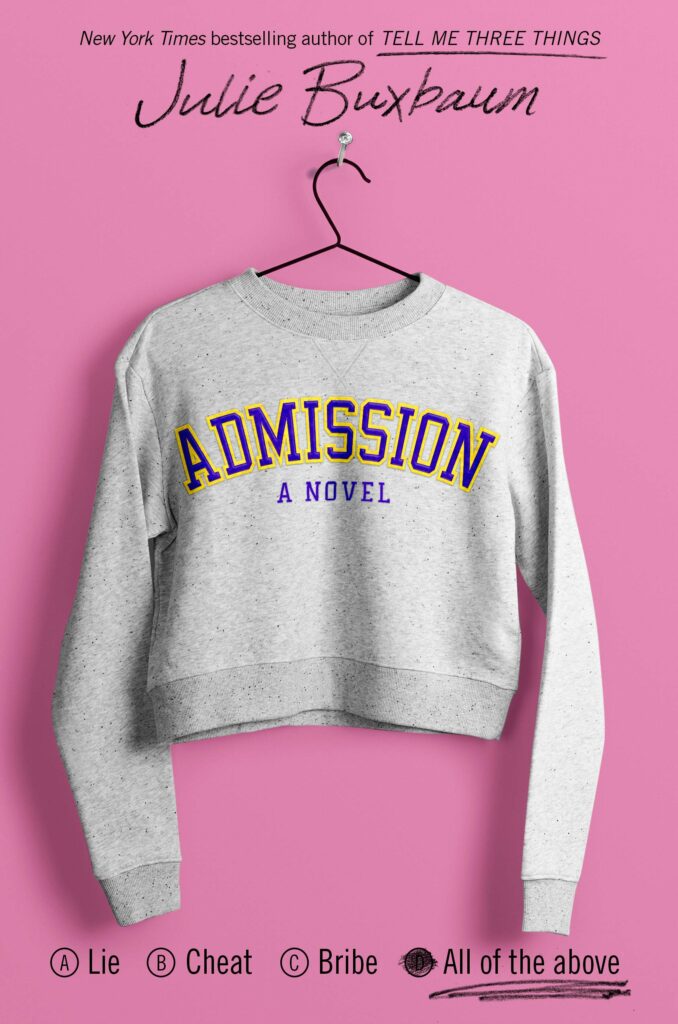 Admission by Julie Buxbaum (1st December)
It's good to be Chloe Wynn Berringer. She's headed off to the college of her dreams. She's going to prom with the boy she's had a crush on since middle school. Her best friend always has her back, and her mom, a B-list Hollywood celebrity, may finally be on her way to the B+ list. It's good to be Chloe Wynn Berringer–at least, it was, until the FBI came knocking on her front door, guns at the ready, and her future went up in smoke. Now her mother is under arrest in a massive college admissions bribery scandal. Chloe, too, might be facing charges, and even time behind bars. The public is furious, the press is rabid, and the US attorney is out for blood.
As she loses everything she's long taken for granted, Chloe must reckon not only with the truth of what happened, but also with the examination of her own guilt. Why did her parents think the only way for her to succeed was to cheat for her? What did she know, and when did she know it? And perhaps most importantly, what does it mean to be complicit?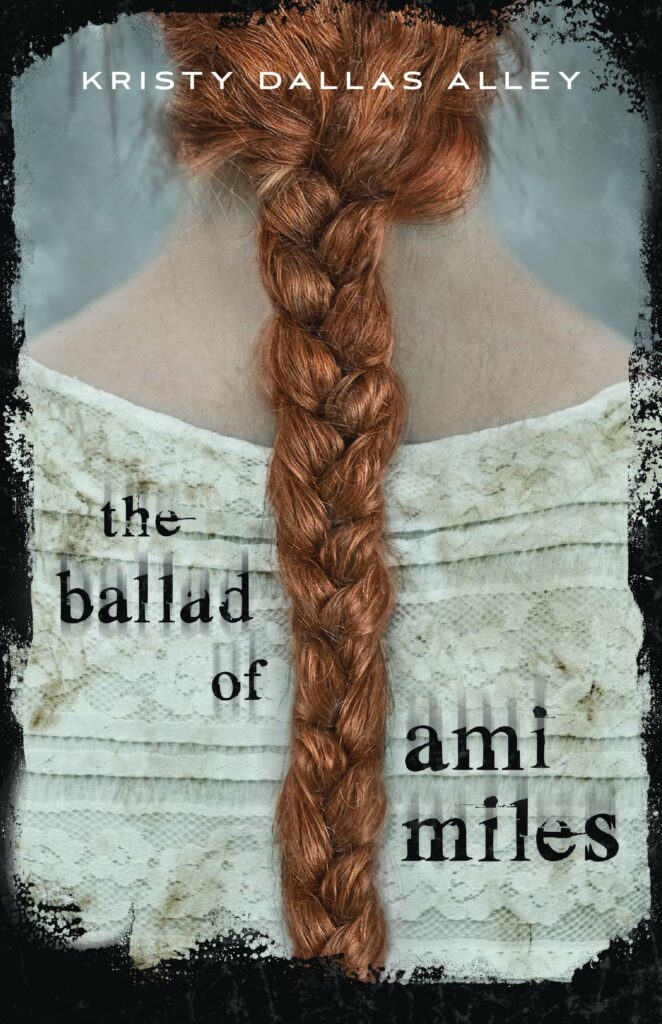 The Ballad of Ami Miles by Kristy Dallas Alley (1st December)
Raised in isolation at Heavenly Shepherd, her family's trailer-dealership-turned-survival compound, Ami Miles knows that she was lucky to be born into a place of safety after the old world ended and the chaos began. But when her grandfather arranges a marriage to a cold-eyed stranger, she realizes that her "destiny" as one of the few females capable of still bearing children isn't something she's ready to face.
With the help of one of her aunts, she flees the only life she's ever known, and sets off on a quest to find her long-lost mother (and hopefully a mate of her own choosing). But as she journeys, Ami discovers many new things about the world… and about herself.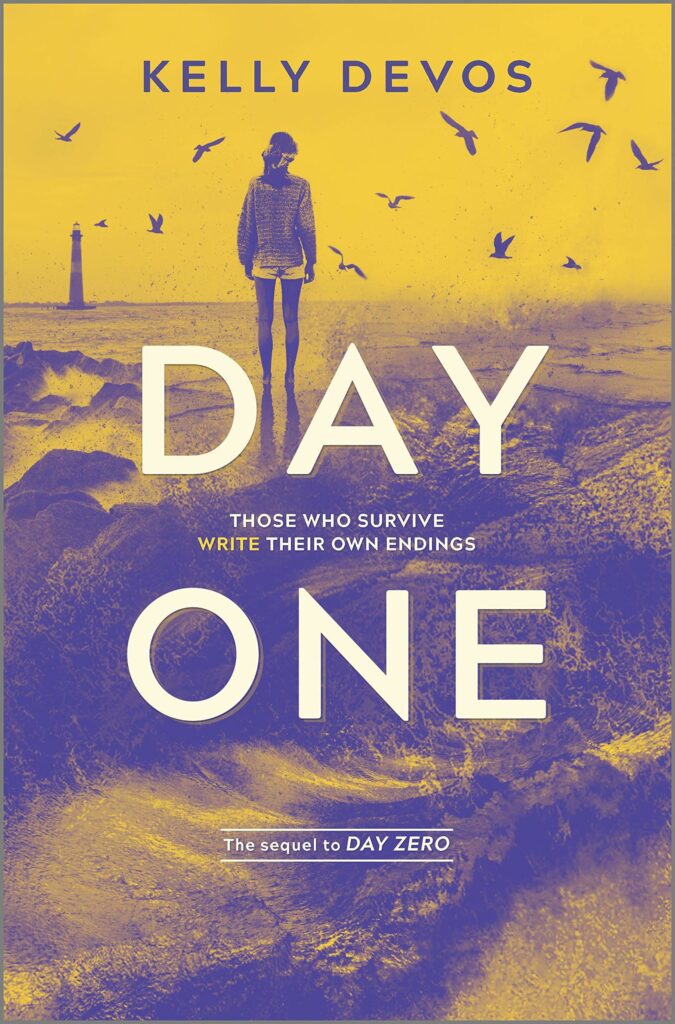 Day One by Kelly deVos (1st December)
Jinx
Three months ago, all I wanted was to stay up late playing video games and pretending the world was fine. With my parents' role in a massive political conspiracy exposed, I ended up on the run, desperate to rescue my little brother, Charles, from the clutches of The Opposition. I used to hate my father's obsession with disaster prepping. But as I fight my way across a war-torn country and into a secret military research facility with only my stepsister to count on, I realize that following Dr. Doomsday's Guide for Ultimate Survival might be our only hope of surviving to see Charles again.
MacKenna
Once, I had it all. The right backstory. The right qualifications. But my life as a student journalist was destroyed forever in the explosions that triggered the country's meltdown. Now I'm determined to help Jinx get our little brother, Charles, back. But we also have to find our own reasons to survive. Somehow, I've become the first reporter of the new civil war. In a world where your story is your ultimate weapon, I have to become the toughest freedom fighter of all.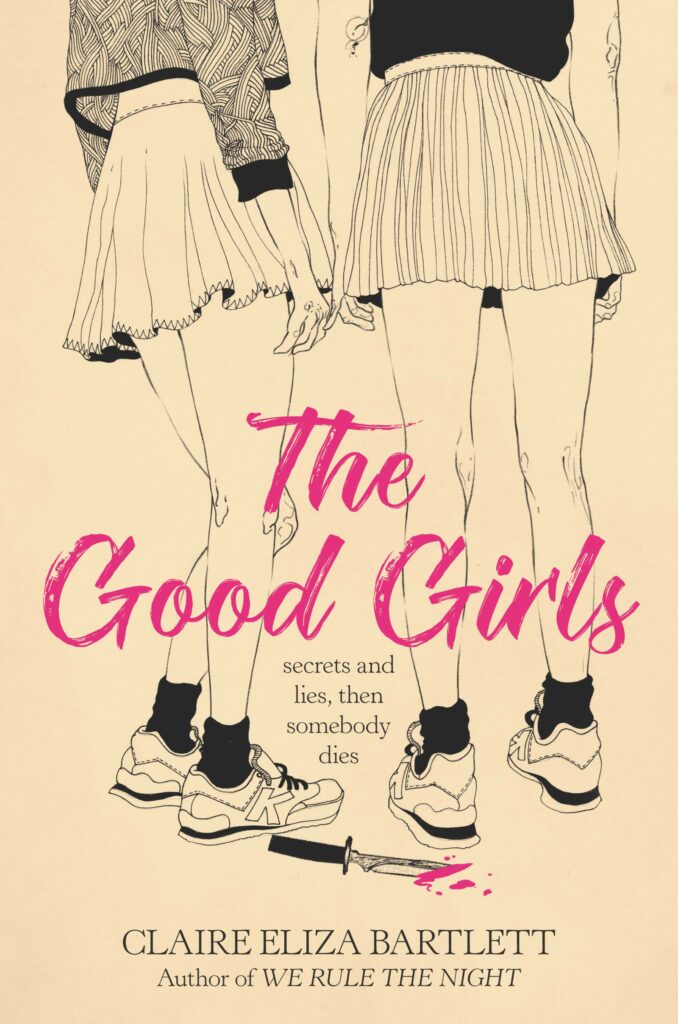 The Good Girls by Claire Eliza Bartlett (1st December)
The troublemaker. The overachiever. The cheer captain. The dead girl.
Like every high school in America, Jefferson-Lorne High contains all of the above.
After the shocking murder of senior Emma Baines, three of her classmates are at the top of the suspect list: Claude, the notorious partier; Avery, the head cheerleader; and Gwen, the would-be valedictorian.
Everyone has a label, whether they like it or not–and Emma was always known as a good girl. But appearances are never what they seem. And the truth behind what really happened to Emma may just be lying in plain sight. As long-buried secrets come to light, the clock is ticking to find Emma's killer–before another good girl goes down.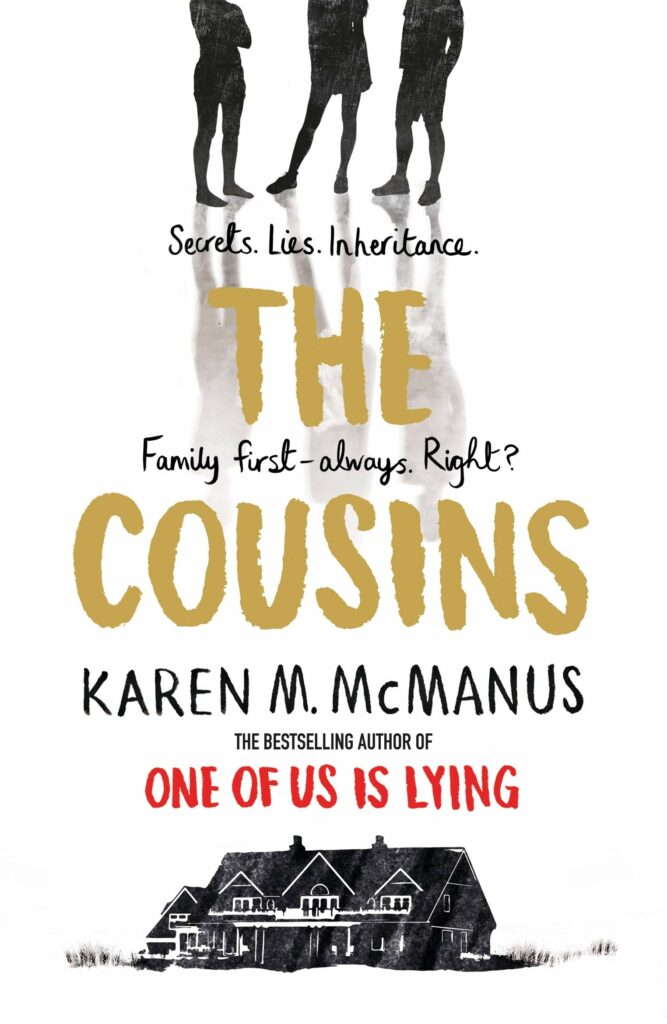 The Cousins by Karen M. McManus (3rd December)
Milly, Aubrey, and Jonah Story are cousins, but they barely know each another, and they've never even met their grandmother. Rich and reclusive, she disinherited their parents before they were born. So when they each receive a letter inviting them to work at her island resort for the summer, they're surprised . . . and curious.
Their parents are all clear on one point–not going is not an option. This could be the opportunity to get back into Grandmother's good graces. But when the cousins arrive on the island, it's immediately clear that she has different plans for them. And the longer they stay, the more they realize how mysterious–and dark–their family's past is.
The entire Story family has secrets. Whatever pulled them apart years ago isn't over–and this summer, the cousins will learn everything.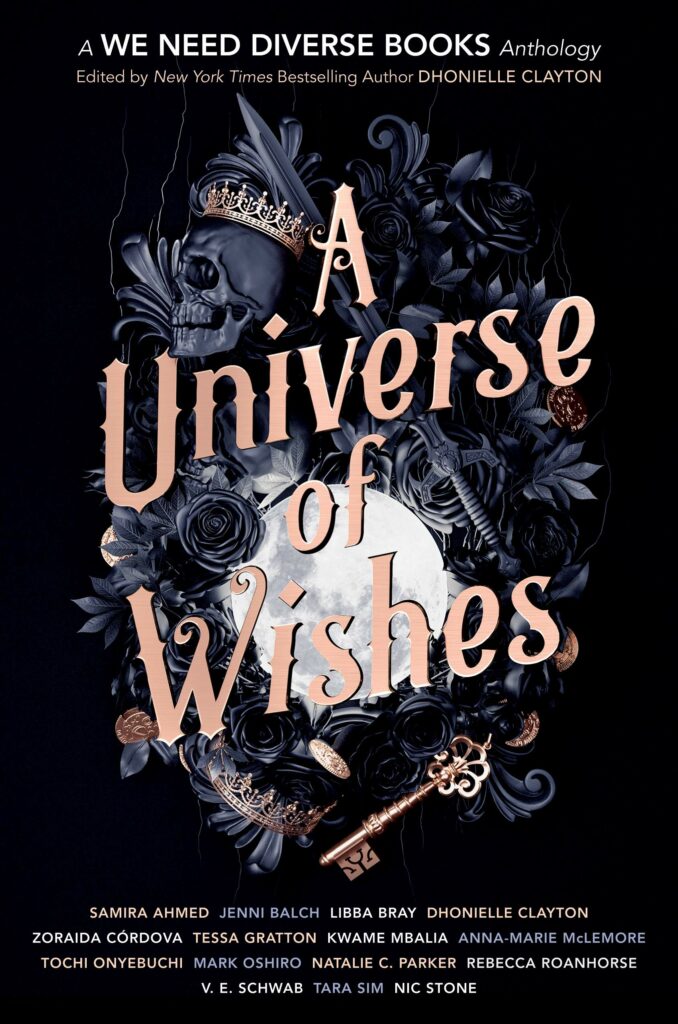 A Universe of Wishes edited by Dhonielle Clayton (8th December)
In the fourth collaboration with We Need Diverse Books, fifteen award-winning and celebrated diverse authors deliver stories about a princess without need of a prince, a monster long misunderstood, memories that vanish with a spell, and voices that refuse to stay silent in the face of injustice. This powerful and inclusive collection contains a universe of wishes for a braver and more beautiful world.
AUTHORS INCLUDE: Samira Ahmed, Jenni Balch, Libba Bray, Dhonielle Clayton, Zoraida Córdova, Tessa Gratton, Kwame Mbalia, Anna-Marie McLemore, Tochi Onyebuchi, Mark Oshiro, Natalie C. Parker, Rebecca Roanhorse, V. E. Schwab, Tara Sim, Nic Stone.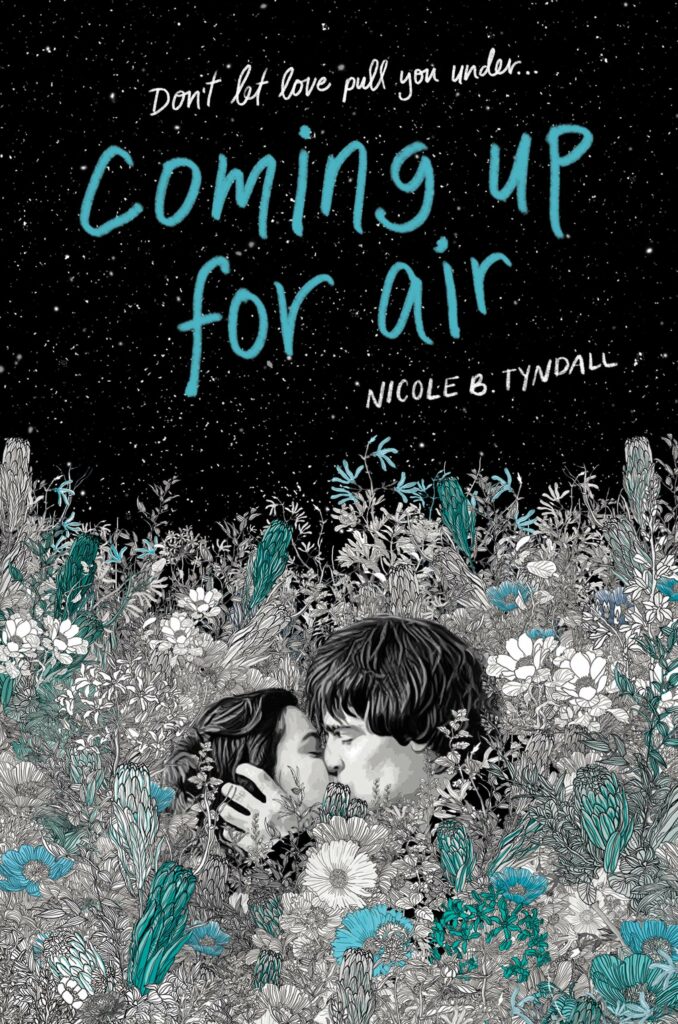 Coming Up for Air by Nicole Tyndall (15th December)
Ever since her mom's cancer scare, Hadley hasn't been one for taking risks. And after seeing her sister go through one too many heartbreaks, she definitely has no interest in dating. Hadley just wants to keep her head down and enjoy the rest of high school with her friends, focusing on her photography and getting into the art school of her dreams.
Then enters Braden, star of the swim team and precisely the kind of person Hadley avoids, all bravado and charm and impulsivity. From their first moment together, they are perfect sparring partners, equally matched. And it's intoxicating. Braden sees her, really sees her, and Hadley decides it might be time to break all her rules.
Braden shows Hadley how to live again, and soon Hadley is happier than she'll ever admit out loud. But that's before her family is faced with devastating news, and Braden starts hiding a growing, dark secret. As it threatens to shatter everything they've built, Hadley must confront her own actions and determine if she has the strength to walk away.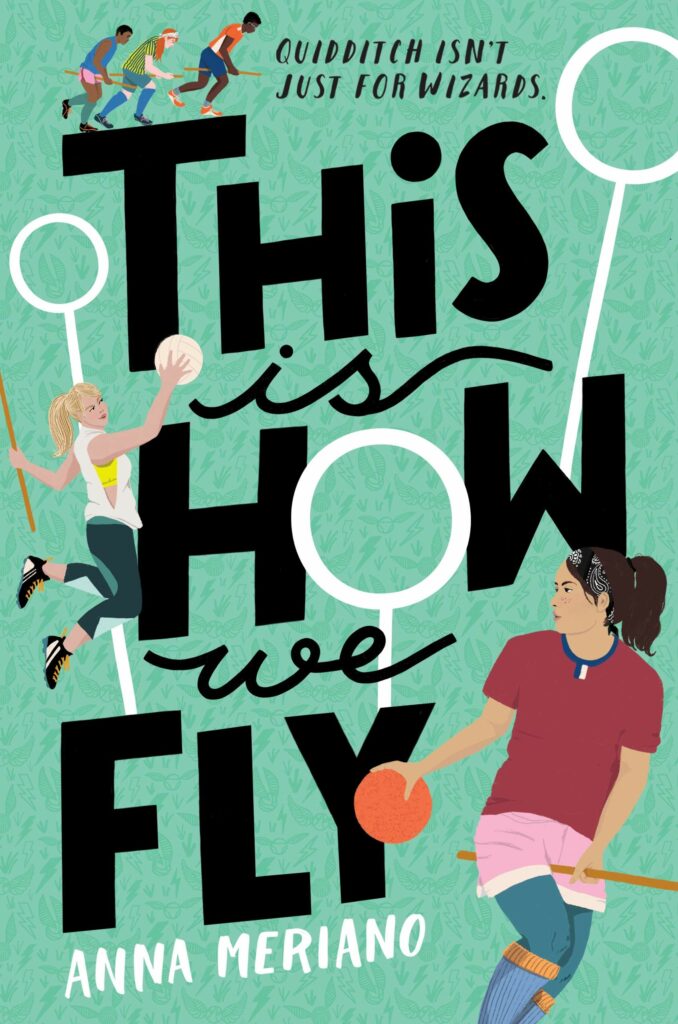 This is How We Fly by Anna Meriano (15th December)
17-year-old vegan feminist Ellen Lopez-Rourke has one muggy Houston summer left before college. She plans to spend every last moment with her two best friends before they go off to the opposite ends of Texas for school. But when Ellen is grounded for the entire summer by her (sometimes) evil stepmother, all her plans are thrown out the window.
Determined to do something with her time, Ellen (with the help of BFF Melissa) convinces her parents to let her join the local muggle Quidditch team. An all-gender, full-contact game, Quidditch isn't quite what Ellen expects. There's no flying, no magic, just a bunch of scrappy players holding PVC pipe between their legs and throwing dodgeballs. Suddenly Ellen is thrown into the very different world of sports: her life is all practices, training, and running with a group of Harry Potter fans.
Even as Melissa pulls away to pursue new relationships and their other BFF Xiumiao seems more interested in moving on from high school (and from Ellen), Ellen is steadily finding a place among her teammates. Maybe Quidditch is where she belongs. But with her home life and friend troubles quickly spinning out of control–Ellen must fight for the future that she wants, now she's playing for keeps.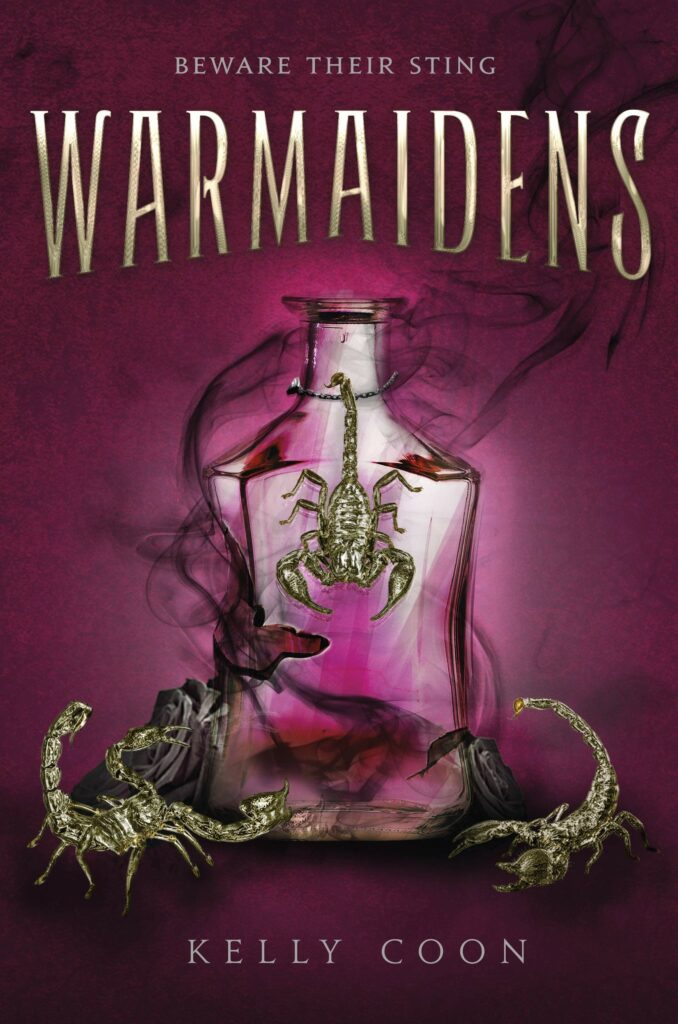 Warmaidens by Kelly Coon (15th December)
Just a few moons after escaping the tomb in Alu, Kammani and the other runaway maidens have found refuge in the city-state of Manzazu. There, Kammani has become a respected healer, especially among the warriors she's brought back from the brink of death. Now that the nightmares of Alu are fading, she can finally decide whether or not to take Dagan's hand in marriage.
But when an assassin murders a healer he believes is Kammani and attempts to kill the displaced queen of Alu, the maidens realize they've been found.
Hungry for revenge, Manzazu's queen wants to strike back at Alu with her fiercest weapons—her scorpion warrior maidens—but Kammani knows that war harms more than it heals. To save the innocents and any chance of a future with Dagan, Kammani must take down Alu's ruler before their lives burn up in the flames of war.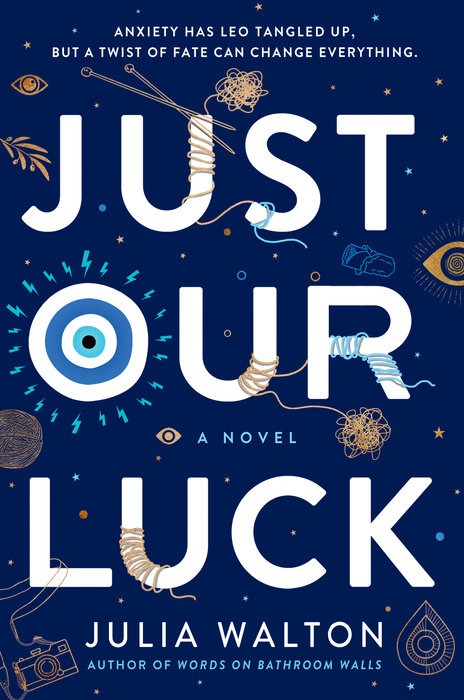 Just Our Luck by Julia Walton (29th December)
Bad luck follows lies. That was the first rule for life that Leo's Greek grandmother, Yia Yia, gave him before she died. But Leo's anxiety just caused a fight at school, and though he didn't lie, he wasn't exactly honest about how it all went down–how he went down. Now Leo's father thinks a self-defense class is exactly what his son needs to man up.
Leave the Paros family alone. That was Yia Yia's second rule for life. But who does Leo see sitting at the front desk of the local gym? Evey Paros, whose family supposedly cursed Leo's with bad luck. Seeing that Leo is desperate to enroll in anything but self-defense class, Evey cuts him a deal: she'll secretly enroll him in hot yoga instead–for a price. But what could the brilliant, ruthless, forbidden Evey Paros want from Leo?