Phil Stamper on anxiety, male body image issues within YA and Britney Spears
Find out more about Phil Stamper's YA read As Far As You'll Take Me
This post is sponsored by Bloomsbury UK.
We've been delving into Phil Stamper's LGBTQIA+ contemporary 'As Far As You'll Take Me' all month. His second YA novel is packed with quirky London references, tackles important subjects and follows the journey of finding yourself. We had the chance to find out more about the title from Phil himself, read more in our exclusive interview below.
Hi Phil! It's so lovely to get to ask you a few questions about your wonderful new YA novel, As Far As You'll Take Me. For readers who aren't yet familiar with its premise, how would you describe it to them in order to entice them to pick up a copy?
Sure, thanks for having me! As Far As You'll Take Me follows 17-year-old Marty Pierce as he escapes an unwelcome living environment in rural America to pursue his dream of being a professional musician in London. Along the way, he deals with a great deal of anxiety, finds friends who become family, and falls in love… with the wrong boy.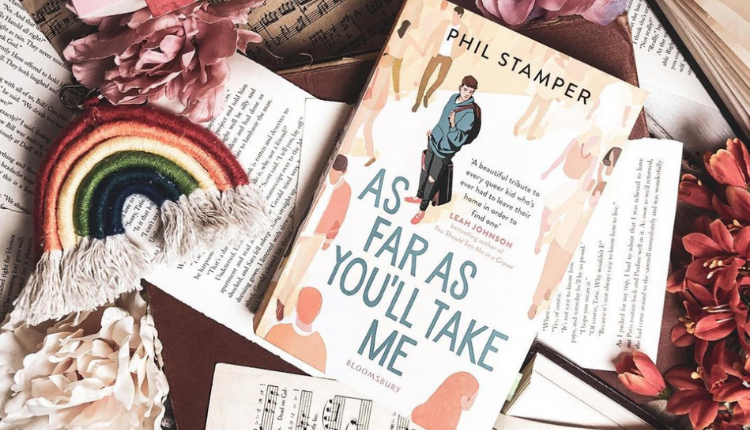 Can you tell us a little about your inspirations behind Marty's story and character?
I took a lot of inspiration from my own life, which is why it's such a personal story to me. As a queer teen, I always felt like I needed to escape my conservative rural village, and I was able to do that in college, studying music, falling into a group of wonderful and accepting friends who became family.
But even though I could finally be myself for the first time, I really had to come to terms with my anxiety, fell for all the wrong guys, and struggled with a ton of body image issues. I lived in London for a while, which is what inspired the setting. So, putting all of that together, I was able to fictionalize a lot of my own experiences and bring them into the dazzling environment in London and across various European travels.
Marty stays with his cousin in London as his journey unfolds, and the story is packed with references local to the city. What's your favourite thing about London and the UK?
Ah, I love London! A few years ago, I went to grad school at Kingston University and lived in South Wimbledon for a bit. While we were there, my husband and I fell in love with so many things about the city. It sounds silly, but the pub culture was one of my favorite things about the UK. Here in the US, I always found it hard to find quiet, relaxing spots to have a drink and hang out with my friends. It's one of the things I miss most now that I'm back in the US!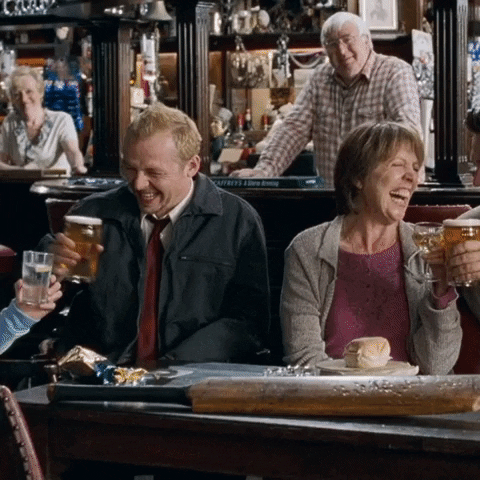 From sexuality to body image to music, As Far As You'll Take Me delves into so many different topics but did you have a favourite aspect of the story to explore whilst writing?
As I mentioned, so much of the story is based on my own life and my own experiences. In that way, all of these topics were really special to me as I wrote them. That said, the music element was the most fun to write and capture, especially with how it intersects with the found family trope and reveals Marty's relationship to religion.
When it comes to music, there's a never-ending argument between the UK and US as to who produces better music. So we're asking you, UK or US, who does music better?
Oh, yikes—this sounds like a fight I don't want to be a part of! But I'll just point out that while the UK has produced some fantastic music, Britney Spears is from the US, so I think we win by default.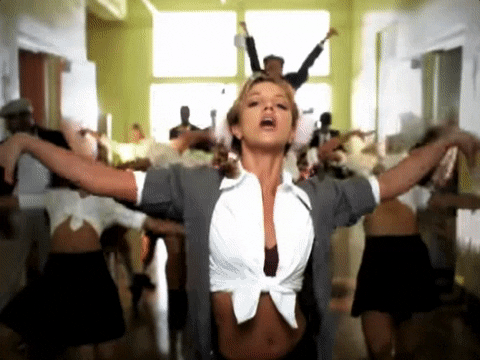 We're slowly starting to see more YA novels exploring mental health but body image, especially male body image, is still rarely touched upon. Why do you think this is and did this affect the way in which you wrote Marty's own journey with his mental health and body image?
I'm glad there's an increasing number of stories out there that cover male body image issues, but because there are still so few, I really wanted to show a different experience. My own experience with disordered eating never matched up with some of the other stories I've read, and as such, I've always felt like my experience was inauthentic or wrong in some way. But through this story, I was able to show exactly how Marty's body image and anxiety were interconnected. We can all relate to the trope of wanting to change yourself for a love interest, but I wanted to show what happens when this intersects with anxiety and self-worth—and in Marty's case, just how important it was for him to hold onto (what felt like) his first true queer love story, no matter the cost.
Another topic we loved in the book was the accurate portrayal of anxiety – we could really relate to some of Marty's triggers. Is this something you have experience with? And how did you go about tackling this topic?
When I first started writing As Far, my own anxiety was not controlled very well. In a way, I got to put words to my own experience by giving those words to Marty, and it really helped me when I sought my own treatment. It's been nice to revisit it now and see how far I've come, and it's been so rewarding to hear from readers who have the same experiences who feel seen by this book.
How do you think Marty and Cal, the protagonist of your debut, The Gravity of Us, would get along?
Ha! I love this question, but unfortunately, I'm not sure they would be good friends. Marty would frustrate Cal, and Cal would overwhelm Marty, so they'd need to try really hard to get along. Maybe they'd be okay acquaintances, but even that feels like a stretch.
Travel is a huge part of Marty's story, which is sadly something we're currently unable to do due to the pandemic. However, imagining we're in a COVID free world if you could travel anywhere right now, where would you go and why?
Oh, I'd say London, for sure. There are a ton of places I'd like to visit if given the chance, but no city has my heart the way London does, and I'd love to escape to it for a while. It really is such a charming city, with great food and a ton of places to see, and I miss it so much!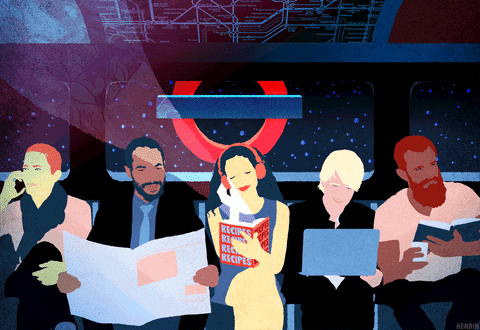 Do you have any writing projects in the works and if so, can you tell us anything about what we can look forward to reading from you in the future?
Yes! Golden Boys is planned for February 2022, it is the perfect summer friendship story, starring four queer boys with big hearts and bigger dreams. (It's also part of a queer YA rom-com duology, so I'll be excited to continue this story in 2023!)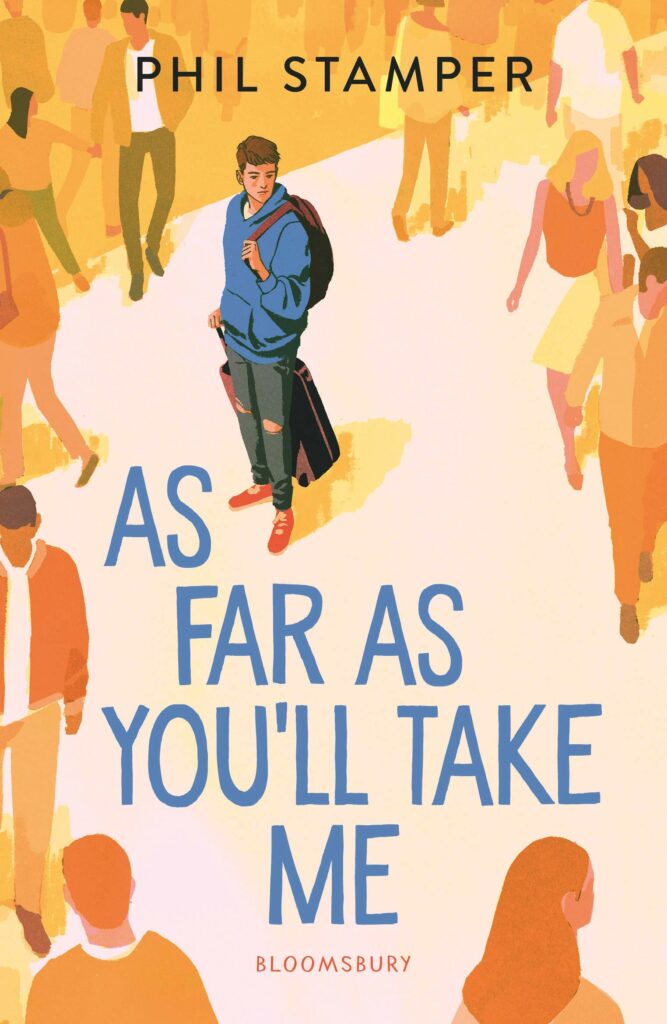 Phil Stamper's 'As Far As You'll Take Me' is available to buy now, here.