Books for fans of His Dark Materials
It's time to explore worlds unexplored, meet new characters and uncover unfamiliar magic.
With the BBC's new TV adaptation giving Phillip Pullman's beloved His Dark Materials trilogy a new lease of life, it's likely, if you're reading this, you're craving a story with a similar thrill of magic and adventure, how could you not? Daemons, missing parents, captured friends, courageous protagonists and heinous villains, His Dark Materials has it all, as do these incredible young adult and middle-grade novels.
It's time to explore worlds unexplored, meet new characters and uncover unfamiliar magic with these ten captivating fantasy novels.
---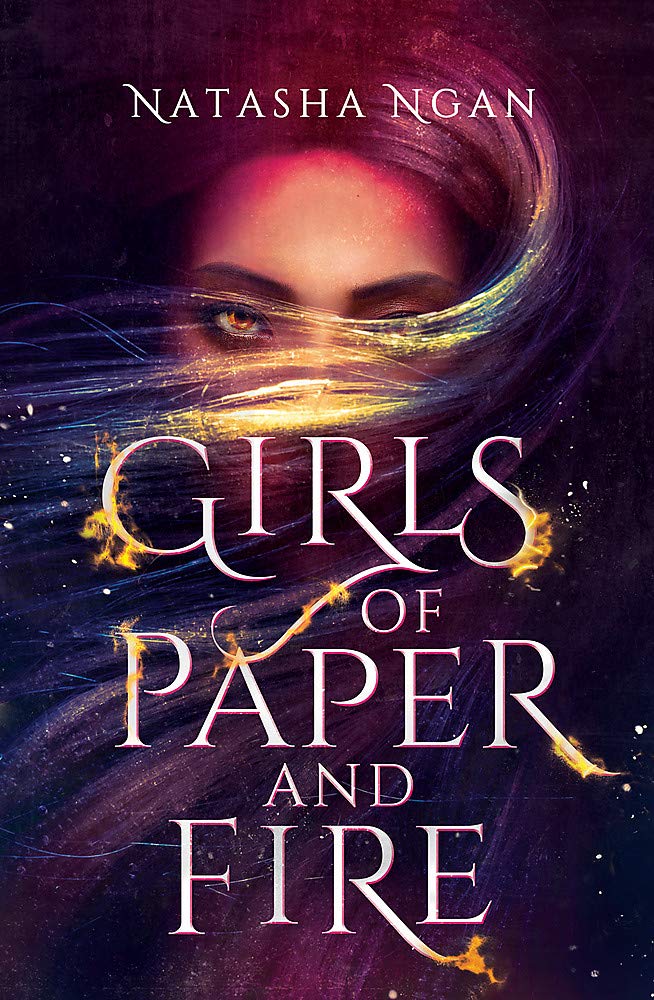 Girls of Paper and Fire by Natasha Ngan
Each year, eight beautiful girls are chosen as Paper Girls to serve the king. It's the highest honour they could hope for…and the most demeaning. This year, there's a ninth. And instead of paper, she's made of fire.
Lei is a member of the Paper caste, the lowest and most persecuted class of people in Ikhara. She lives in a remote village with her father, where the decade-old trauma of watching her mother snatched by royal guards for an unknown fate still haunts her. Now, the guards are back and this time it's Lei they're after — the girl with the golden eyes whose rumoured beauty has piqued the king's interest.
Over weeks of training in the opulent but oppressive palace, Lei and eight other girls learn the skills and charm that befit a king's consort. There, she does the unthinkable — she falls in love. Her forbidden romance becomes enmeshed with an explosive plot that threatens her world's entire way of life. Lei, still the wide-eyed country girl at heart, must decide how far she's willing to go for justice and revenge.
Order your copy today in the UK and US.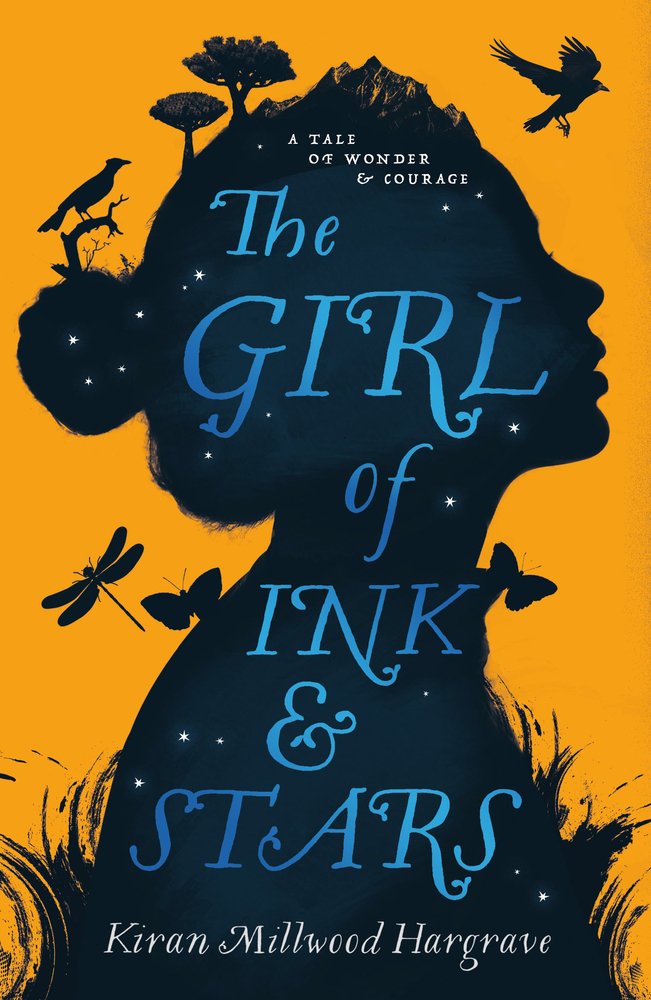 The Girl of Ink and Stars by Kiran Millwood Hargrave
Forbidden to leave her island, Isabella Riosse dreams of the faraway lands her father once mapped.
When her closest friend disappears into the island's Forgotten Territories, she volunteers to guide the search. As a cartographer's daughter, she's equipped with elaborate ink maps and knowledge of the stars and is eager to navigate the island's forgotten heart.
But the world beyond the walls is a monster-filled wasteland – and beneath the dry rivers and smoking mountains, a legendary fire demon is stirring from its sleep. Soon, following her map, her heart and an ancient myth, Isabella discovers the true end of her journey: to save the island itself.
Order your copy today in the UK and US.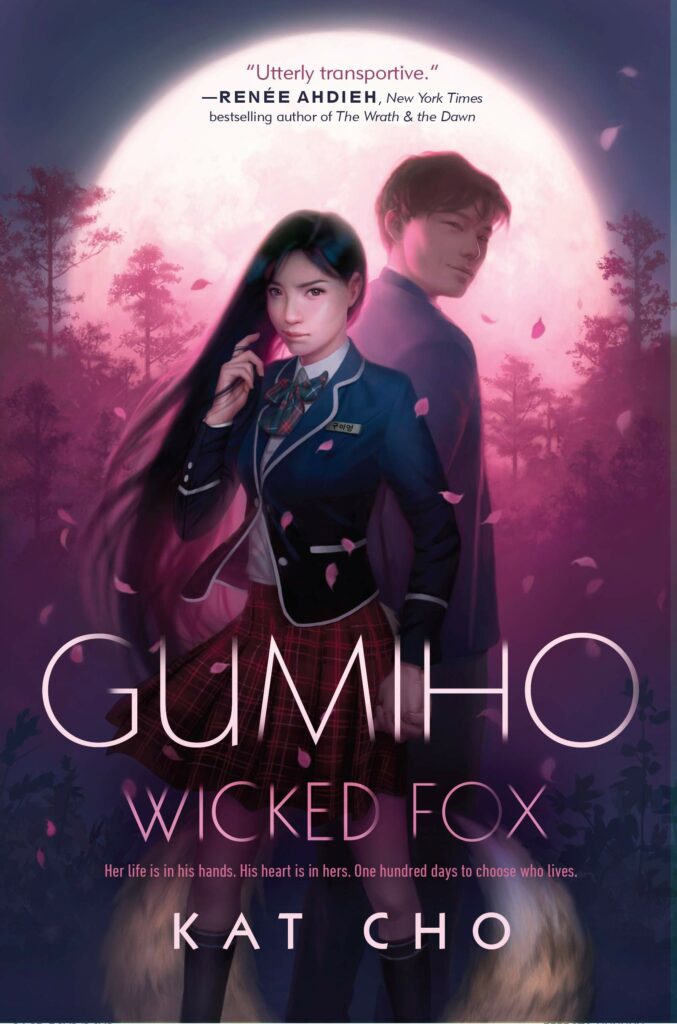 Wicked Fox by Kat Cho
Eighteen-year-old Gu Miyoung has a secret–she's a gumiho, a nine-tailed fox who must devour the energy of men in order to survive. Because so few believe in the old tales anymore, and with so many evil men no one will miss, the modern city of Seoul is the perfect place to hide and hunt.
But after feeding one full moon, Miyoung crosses paths with Jihoon, a human boy, being attacked by a goblin deep in the forest. Against her better judgment, she violates the rules of survival to rescue the boy, losing her fox bead–her gumiho soul–in the process.
Jihoon knows Miyoung is more than just a beautiful girl–he saw her nine tails the night she saved his life. His grandmother used to tell him stories of the gumiho, of their power and the danger they pose to humans. He's drawn to her anyway.
With murderous forces lurking in the background, Miyoung and Jihoon develop a tenuous friendship that blossoms into something more. But when a young shaman tries to reunite Miyoung with her bead, the consequences are disastrous . . . forcing Miyoung to choose between her immortal life and Jihoon's.
Order your copy today in the UK and US.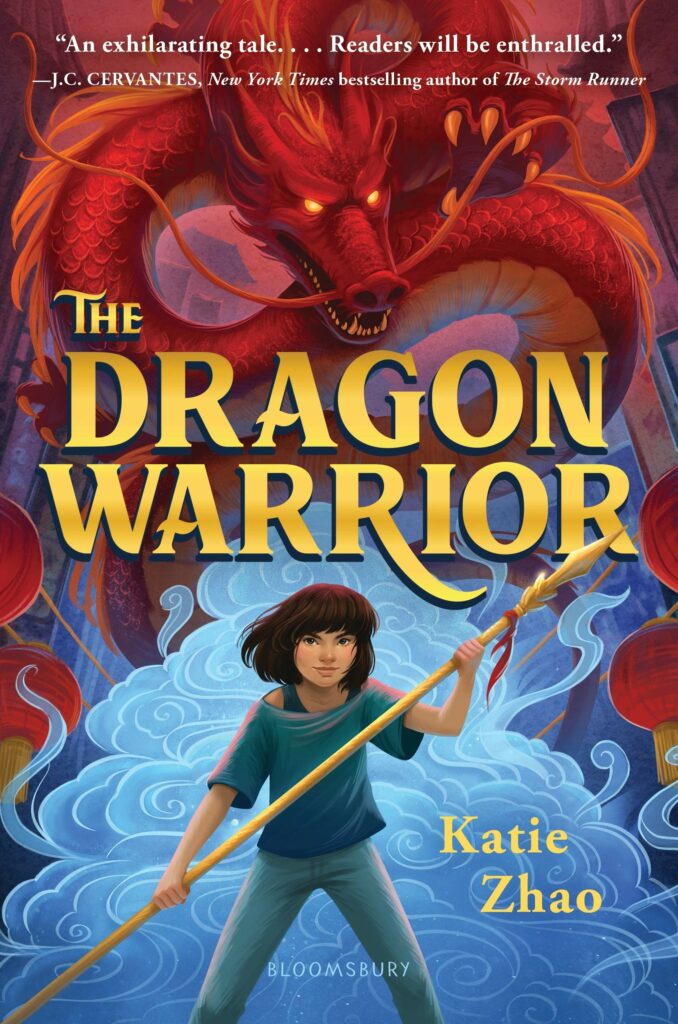 The Dragon Warrior by Katie Zhao
As a member of the Jade Society, twelve-year-old Faryn Liu dreams of honouring her family and the gods by becoming a warrior. But the Society has shunned Faryn and her brother Alex ever since their father disappeared years ago, forcing them to train in secret.
Then, during an errand into San Francisco, Faryn stumbles into a battle with a demon–and helps defeat it. She just might be the fabled Heaven Breaker, a powerful warrior meant to work for the all-mighty deity, the Jade Emperor, by commanding an army of dragons to defeat the demons. That is, if she can prove her worth and find the island of the immortals before the Lunar New Year.
With Alex and other unlikely allies at her side, Faryn sets off on a daring quest across Chinatowns. But becoming the Heaven Breaker will require more sacrifices than she first realized . . . What will Faryn be willing to give up to claim her destiny?
Order your copy today in the UK and US.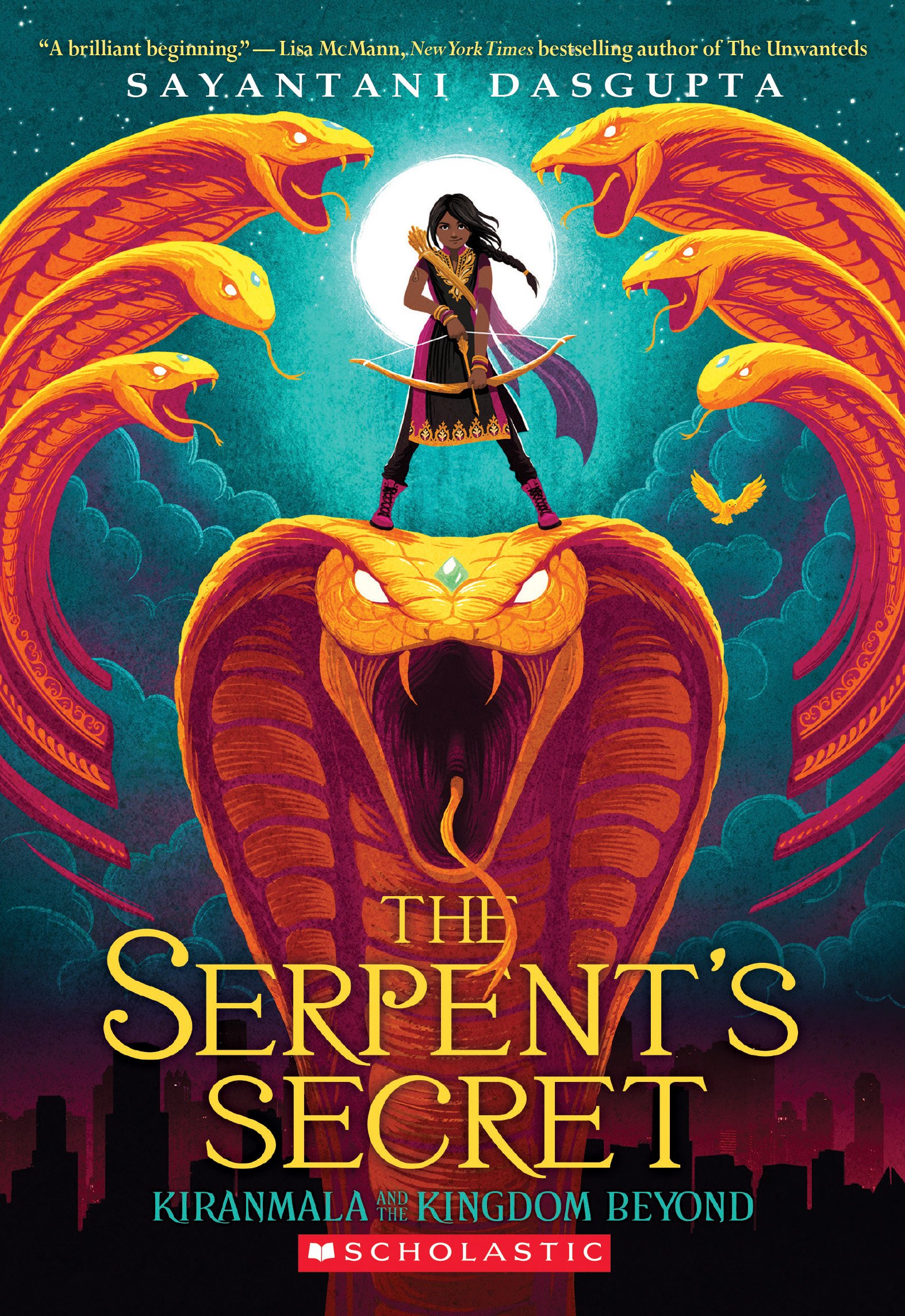 The Serpent's Secret by Sayantani DasGupta
On the morning of her twelfth birthday, Kiranmala is just a regular sixth grader living in Parsippany, New Jersey… until her parents mysteriously vanish and a drooling rakkhosh demon slams through her kitchen, determined to eat her alive. Turns out there might be some truth to her parents' fantastical stories-like how Kiranmala is a real Indian princess and how she comes from a secret place not of this world.
To complicate matters, two crush-worthy princes ring her doorbell, insisting they've come to rescue her. Suddenly, Kiran is swept into another dimension full of magic, winged horses, moving maps, and annoying, talking birds. There she must solve riddles and battle demons all while avoiding the Serpent King of the underworld and the Rakkhoshi Queen in order to find her parents and basically save New Jersey, her entire world, and everything beyond it…
Order your copy today in the UK and US.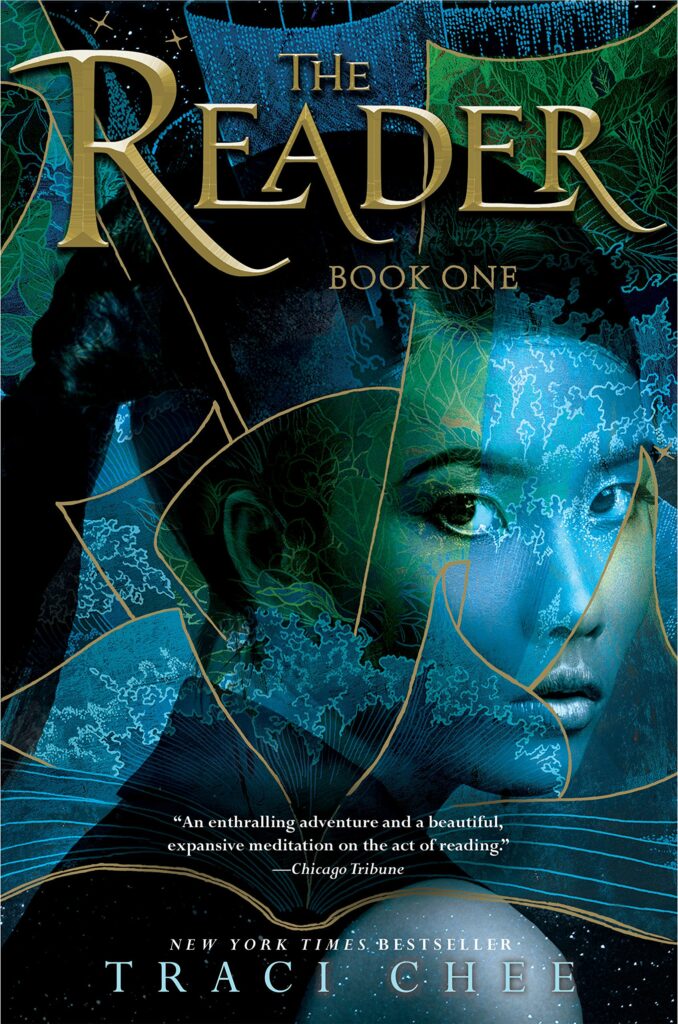 The Reader by Traci Chee
Sefia knows what it means to survive. After her father is brutally murdered, she flees into the wilderness with her aunt Nin, who teaches her to hunt, track, and steal. But when Nin is kidnapped, leaving Sefia completely alone, none of her survival skills can help her discover where Nin's been taken, or if she's even alive. The only clue to both her aunt's disappearance and her father's murder is the odd rectangular object her father left behind, an object she comes to realize is a book—a marvellous item unheard of in her otherwise illiterate society. With the help of this book and the aid of a mysterious stranger with dark secrets of his own, Sefia sets out to rescue her aunt and find out what really happened the day her father was killed—and punish the people responsible.
Order your copy today in the UK and US.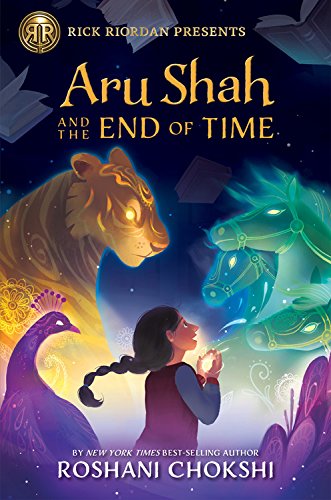 Aru Sha and the End of Time by Roshani Chokshi
Twelve-year-old Aru Shah has a tendency to stretch the truth in order to fit in at school. While her classmates are jetting off to family vacations in exotic locales, she'll be spending her autumn break at home, in the Museum of Ancient Indian Art and Culture, waiting for her mom to return from her latest archaeological trip. Is it any wonder that Aru makes up stories about being royalty, travelling to Paris, and having a chauffeur?
One day, three schoolmates show up at Aru's doorstep to catch her in a lie. They don't believe her claim that the museum's Lamp of Bharata is cursed, and they dare Aru to prove it. Just a quick light, Aru thinks. Then she can get herself out of this mess and never ever fib again. But lighting the lamp has dire consequences. She unwittingly frees the Sleeper, an ancient demon whose duty it is to awaken the God of Destruction. Her classmates and beloved mother are frozen in time, and it's up to Aru to save them.
The only way to stop the demon is to find the reincarnations of the five legendary Pandava brothers, protagonists of the Hindu epic poem, the Mahabharata, and journey through the Kingdom of Death. But how is one girl in Spider-Man pyjamas supposed to do all that?
Order your copy today in the UK and US.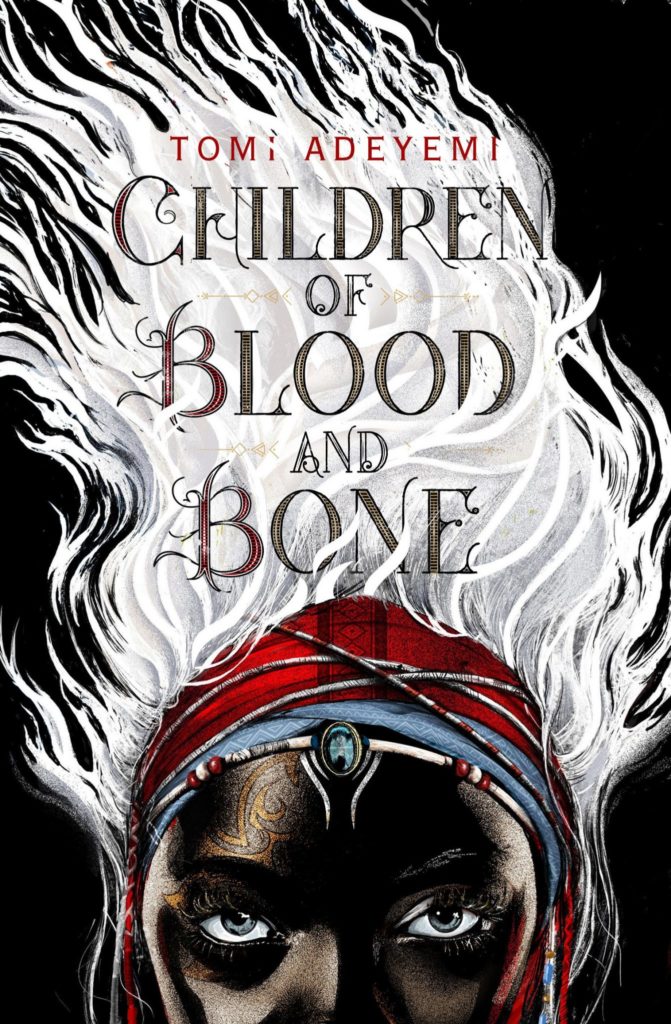 Children of Blood and Bones by Tomi Adeyemi
Zélie Adebola remembers when the soil of Orïsha hummed with magic. Burners ignited flames, Tiders beckoned waves, and Zélie's Reaper mother summoned forth souls. But everything changed the night magic disappeared. Under the orders of a ruthless king, maji were killed, leaving Zélie without a mother and her people without hope.
Now Zélie has one chance to bring back magic and strike against the monarchy. With the help of a rogue princess, Zélie must outwit and outrun the crown prince, who is hell-bent on eradicating magic for good.
Danger lurks in Orïsha, where snow leoponaires prowl and vengeful spirits wait in the waters. Yet the greatest danger may be Zélie herself as she struggles to control her powers and her growing feelings for an enemy.
Order your copy today in the UK and US.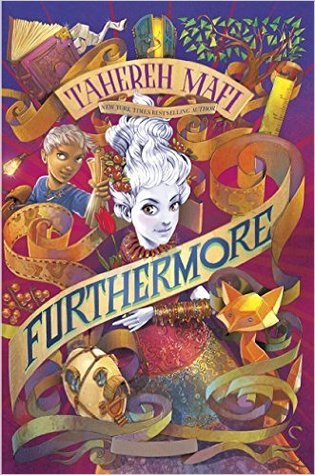 Furthermore by Taherah Mafi
There are only three things that matter to twelve-year-old Alice Alexis Queensmeadow: Mother, who wouldn't miss her; magic and colour, which seem to elude her; and Father, who always loved her. The day Father disappears from Ferenwood he takes nothing but a ruler with him. But it's been almost three years since then, and Alice is determined to find him. She loves her father even more than she loves adventure, and she's about to embark on one to find the other.
But bringing Father home is no small matter. In order to find him, she'll have to travel through the mythical, dangerous land of Furthermore, where down can be up, paper is alive, and left can be both right and very, very wrong. It will take all of Alice's wits (and every limb she's got) to find Father and return home to Ferenwood in one piece. On her quest to find Father, Alice must first find herself–and hold fast to the magic of love in the face of loss.
Order your copy today in the UK and US.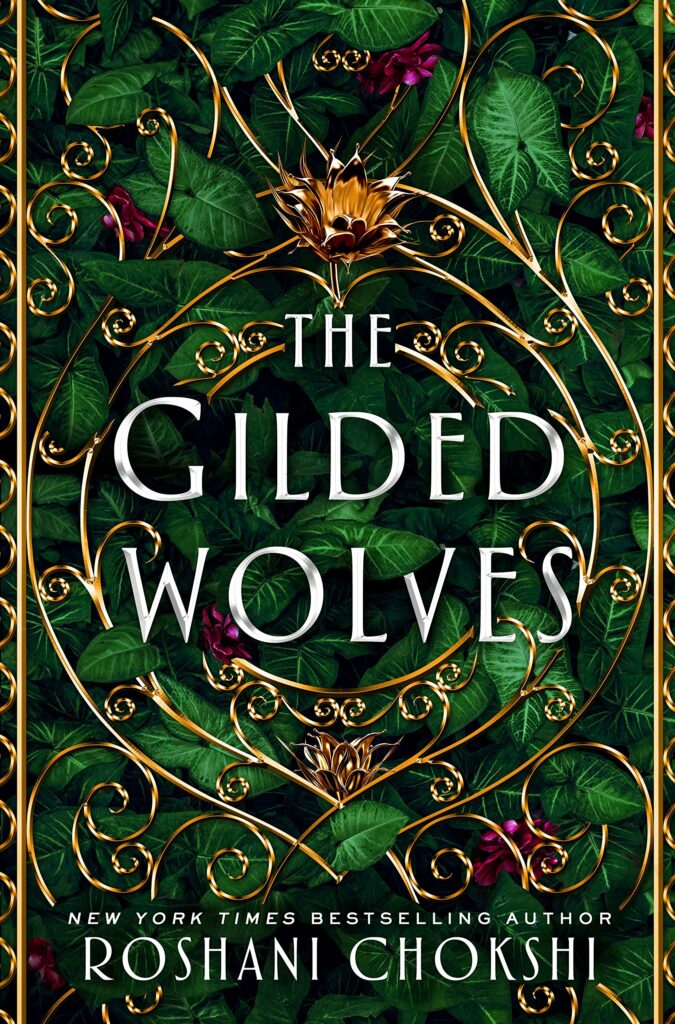 The Gilded Wolves by Roshani Chokshi
It's 1889. The city is on the cusp of industry and power, and the Exposition Universelle has breathed new life into the streets and dredged up ancient secrets. Here, no one keeps tabs on dark truths better than treasure-hunter and wealthy hotelier Séverin Montagnet-Alarie. When the elite, ever-powerful Order of Babel coerces him to help them on a mission, Séverin is offered a treasure that he never imagined: his true inheritance.
To hunt down the ancient artefact the Order seeks, Séverin calls upon a band of unlikely experts: An engineer with a debt to pay. A historian banished from his home. A dancer with a sinister past. And a brother in arms if not blood.
Together, they will join Séverin as he explores the dark, glittering heart of Paris. What they find might change the course of history–but only if they can stay alive.