21 Debut Novels from January to March 2023
We love supporting debut authors
We love supporting debut authors so today we are recommending you 21 debut novels that came out in January to March this year. For each of these debuts, we are giving you 3 reasons as to why you should read it so hopefully you find something that suits you. This list contains only non-YA fiction titles so if you only read young adult novels, stay tuned for that listicle coming soon.
Wandering Souls by Cecile Pin
We love supporting women in fiction and Wandering Souls is longlisted for the Women's Prize for Fiction 2023. The shortlist will be released later in April so we are rooting for it as well.
This is a story about grief, focusing on Vietnam refugees, and it's a story less explored in the literature. With Ke Huy Quan taking home Best Actor, many of us definitely want to learn more about Vietnam refugees.
There are many historical articles and papers inserted throughout the novel, enhancing the historical context of this novel.
The Garnett Girls by Georgina Moore
This might be Georgina Moore's debut novel, but being an award-winning publicist who has worked in the publishing industry for twenty years, Georgina is no stranger to a good story, which shows in The Garnett Girls.
Almost a modern Little Women, The Garnett Girls follows Margo and her three daughters, who are all unique and flawed in their own way, but likeable all the same.
Other than the Garnett girls, this book also has a string of other characters, and they are all very well written.
The Circus Train by Amita Parikh
Amita Parikh put in many great details to depict the magical circus world and circus life in historical times.
The story takes place over the span of 20 years and you really get to see the characters' growth.
The protagonist Lena has Polio, and being the daughter of a famous illusionist, life has not been easy. The Circus Train captures what it was like for Lena, and how isolating it must have been.
Maame by Jessica George
Many of us have critical parents, and as we grow in our 20s, this relationship becomes increasingly complex. Maame depicts this beautifully.
Maddie is very relatable, such as her reliance on Google for almost everything. And we get to see all her searches.
Maame (ma-meh) means woman in Twi and Jessica George really explores how this word defines us and how we let this word shapes our interaction with others and ourselves.
Amazing Grace Adams by Fran Littlewood
This is a touching novel about a mother trying to fix her failing marriage and her strained relationship with her daughter, but it's also just about how a woman manages to pick herself back up even if everything is tumbling down.
While Amazing Grace Adams celebrates motherhood and the strength of mothers, it also acknowledges how easy it is to lose self-identity as one becomes a mother.
Beyond the heartfelt and emotional moments, this book is funny.
Brutes by Dizz Tate
This is a very dark and disturbing novel that has bright pink on its cover that reminds us of Bunny.
Sitting at 220 pages, this is a fairly short novel that is perfect for when you are trying to hit that monthly / yearly reading goal target and need a short quick read.
This is one of those bizarre novels that is difficult to explain (and process). For example, the group of 13 year olds that are obsessed with the local preacher's daughter were written in a collective "we" perspective.
Clara & Olivia by Lucy Ashe
There aren't enough books about ballet and this is a thriller following two ballerina twins, who finds themselves being chased by a stalker.
Lucy Ashe trained with the Royal Ballet School for eight years and thus she added many details regarding ballet, from the classes and rehearsals to the costumes and music.
You don't need to know ballet to understand Clara & Olivia, but you will find yourself more fascinated by this art after reading the author's note, which is a must read.
Dazzling by Chikodili Emelumadu
There are many books featuring Greek and Roman mythology but it's more difficult to find books with Nigerian mythology.
The writing is gorgeous, lyrical and descriptive. Chikodili also wrote in dialect to complement the setting.
Chikodili also accurately reflects the voices of the protagonists, who are young girls, and shows their strength and vulnerability in a world that sets them up for failure.
for thy great pain have mercy on my little pain by Victoria Mackenzie
First of all, how cool is this title?!
With only 176 pages, this is the shortest book in the entire list. Hence, it is perfect for any reading challenge you are falling behind in.
Victoria Mackenzie interwove the stories of Julian of Norwich and Margery Kempe in her tale, and for those who don't know, both women were fascinating authors from the Middle Ages.
Godkiller by Hannah Kaner
We had a wonderful time chatting with Hannah Kaner on her relationship with faith before and after writing Godkiller.
There is great disability representation — protagonist Kissen has a prosthetic, and another characterm Telle, is deaf and hence she uses sign language to communicate.
And just like the LGBTQ+ relationships here, Hannah Kaner never made a big deal out of the disability. It is simply a part of the characters.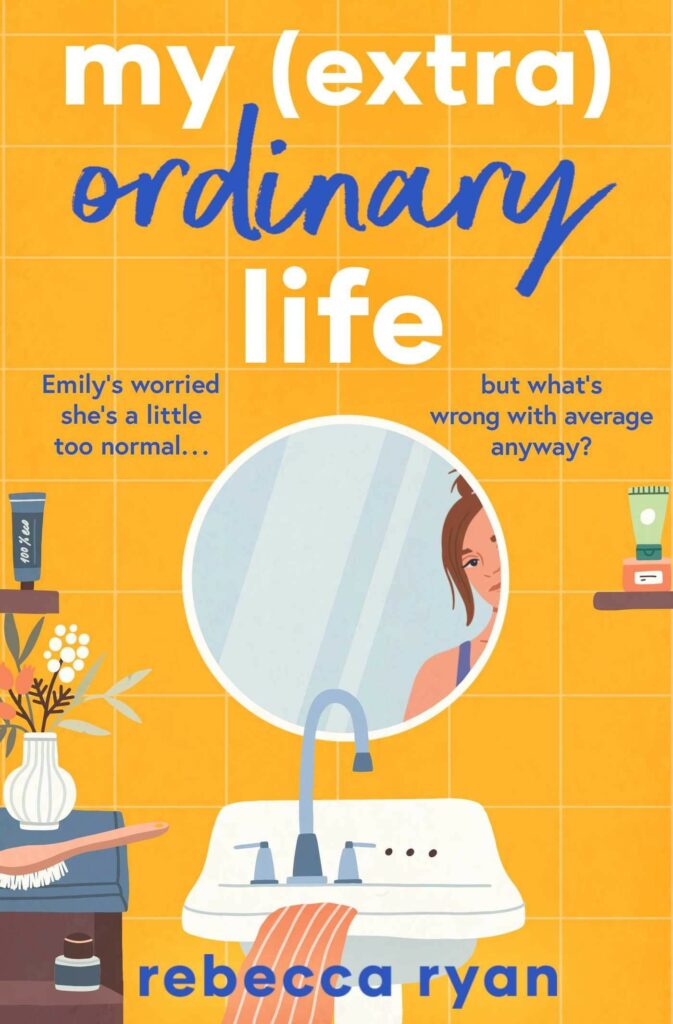 my (extra)ordinary life by Rebecca Ryan
Rebecca Ryan used to be a teacher before she wrote her debut novel and her passion in working with young people is apparent in this.
It's amazing to read about Emily's growth, and her Life List will definitely inspire any of us to make any changes we want to make, but also to be true to ourselves.
Rebecca has a great outlook on life and she told us why she thinks it's nice to be average sometimes.
Nothing Special by Nicole Flattery
We are all familiar with Andy Warhol and his art style but did you know he has written a novel that is based on taped conversations? No? You'll learn about this fascinating history from Nothing Special then.
The narrator Mae interacts with many people throughout Nothing Special, from her colleague to strangers, and Nicole Flattery is great at writing these dialogues.
And overall, this is witty and captures the art scene of New York superbly.
One Moment by Becky Hunter
One Moment is a story that celebrates female friendship, especially one that has grown over the years, and highlights how impactful a life-long friendship can be.
The portrayal of grief, along with the guilt, sadness and anger that come with it, is done beautifully.
There is also brilliant representation of chronic illness, especially in depicting how it is difficult for others to understand invisible symptoms.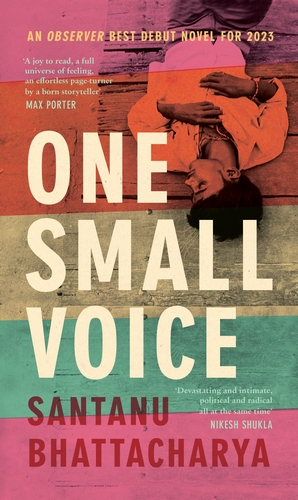 One Small Voice by Santanu Bhattacharya
One Small Voice captures the political unrest in India in a detailed manner, tackling many different social issues and factors that led to a great divide.
This is a coming-of-age story so beyond the political backdrop, readers also get to see how people such as the protagonist Shubhankar grew up.
The title accurately captures why this story is significant — a story matters as long as it is honest, "[e]ven if it is told by only one small voice".
really good, actually by Monica Heisey
This has a very powerful start as protagonist Maggie questions the reason why her marriage failed. And sometimes there are many reasons.
really good, actually features snapshots from emails, Tinder messages, and Google searches, which is always fun to read in books.
This book is funny! And has a fantasy where Maggie imagines running into her ex with her lover, Harry Styles.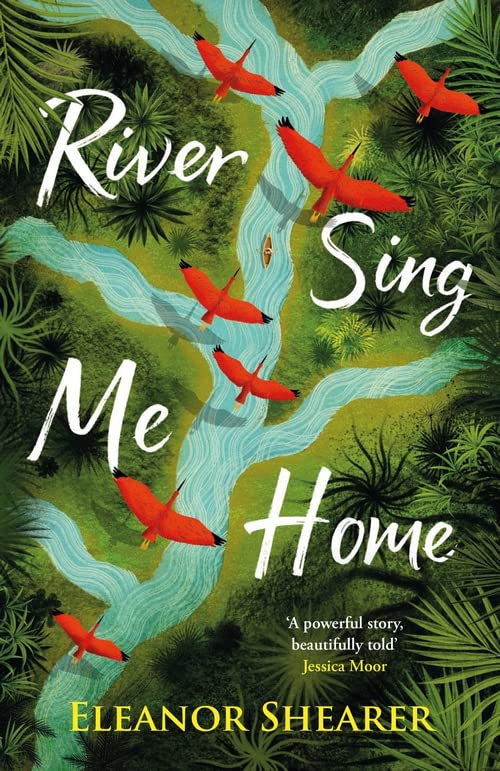 River Sing Me Home by Eleanor Shearer
Did you know that slaves had to work for 6 additional years even after England had slavery abolished? This book focuses on this real historical event that happened in the Caribbean.
Eleanor Shearer herself is of Caribbean descent and you can tell she did a lot of research to make sure this story is told right.
River Sing Me Home did a beautiful job in illustrating the desperation and courage of a mother in search for her missing children.

Sorry, Bro by Taleen Voskuni
It has a very cool title, and Taleen Voskuni told us the story behind it here. And no, it's not about tech bros, even though the story features them.
It features many Armenian dishes, proverbs and many details about Armenian American culture.
It is a touching story about a mother coming to terms to her daughter's sexuality, especially when her culture and upbringing are not so open to accept LGBT+ relationships.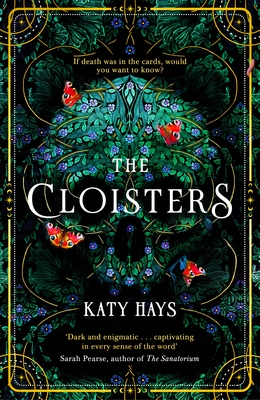 The Cloisters by Katy Hays
This is a dark academia title, which we have recommended in this listicle before.
Katy Hays is an art history professor, which is clear in The Cloisters given the amount of details she put in.
The Silence Project by Carole Hailey
This is such a powerful story and Carole Hailey did an amazing job in capturing how cults are formed, explaining delicately how even genuine efforts can be taken advantage of.
When the protagonist Emilia started telling her side of the story, Carole Hailey wrote the book in an autobiography style, making this a super interesting style change.
The story is so realistic that you can't help but want to Google to see if it actually happened.
The Things that We Lost by Jyoti Patel
The Things that We Lost won the Merky books New Writers' Prize, which is created by Stormzy and Penguin Random House to create platform for underrepresented authors to shine.
Jyoti Patel did an amazing job in portraying grief, of how it's not a linear process, when she portrayed Nik and his mother Avani's differing emotional journey.
There's also discussion around second- or third-generation immigrant families, and mixed-race relationships.
Weyward by Emilia Hart
This story is told through the stories of 3 women from 3 very different timelines, 2019, 1619, and 1942, making this a very interesting read as their situations are very similar but their choices are different due to the historical timing.
The 3 women's stories are interwoven neatly and the short chapters helped with the pace.
The magical realism is done beautifully and it's rare to read about — the magic stems from the women's connection to the nature.