5 things to do after reading Chain of Thorns
Empty and don't know what to do? Here are our top 5 recommendations
The final book in the Last Hours trilogy, Chain of Thorns, finally got published last month and we are sure all the Cassandra Clare fans have finished reading it by now. How are y'all feeling?! Empty and don't know what to do? Here are our top 5 recommendations on what to do after finishing Chain of Thorns: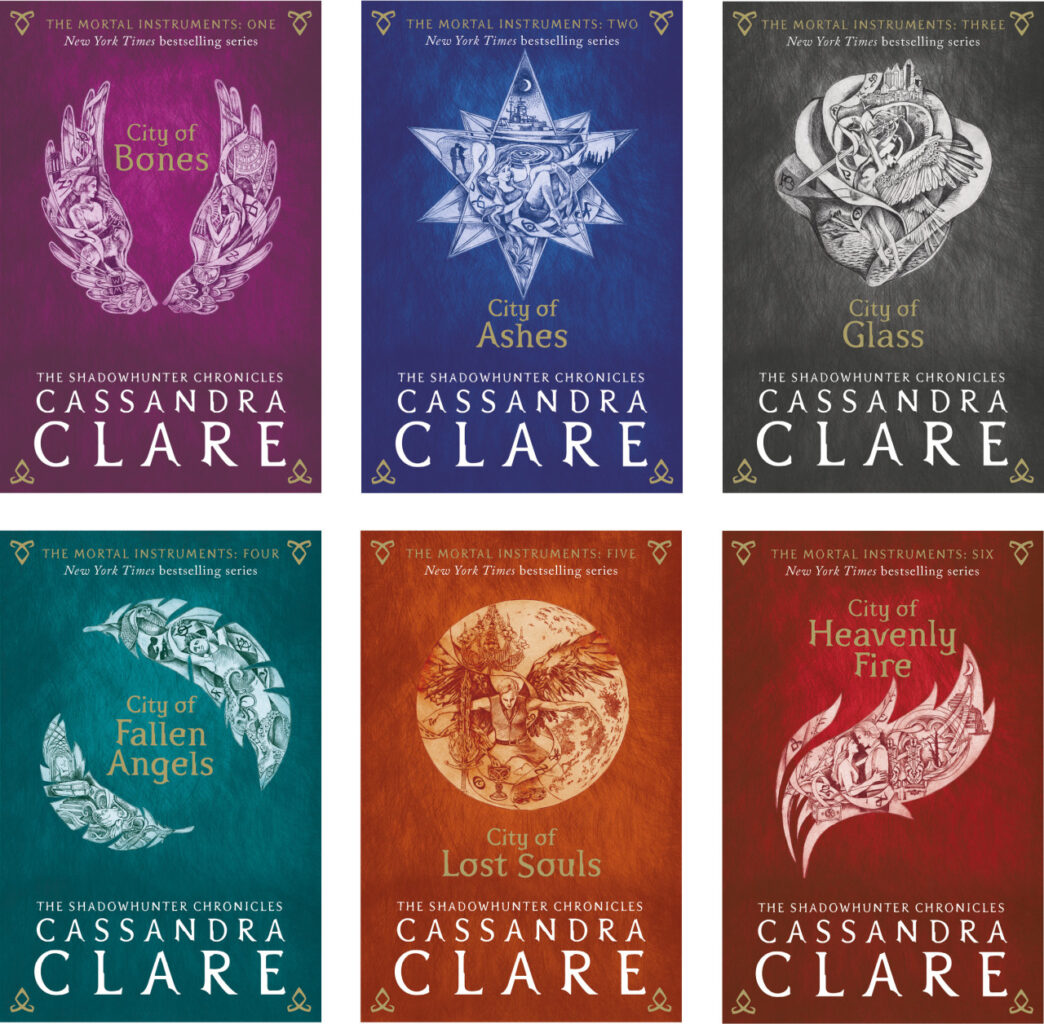 Decorate your Cassandra Clare shelf
Last year we recommended this gorgeous 15th anniversary edition of City of Bones but how about buying a whole new set of The Mortal Instruments? Our own copies of the original series are pretty dog-eared and we know that many of you don't have matching editions. Hence we are recommending this 2015 edition of the series published by Walker Books. The colours really pop up and the illustrations on the covers have great details. Our favourite is definitely the City of Glass cover — it looks just like a rose at first glance but you can actually find Angel Raziel rising from Lake Lyn and Alicante in the background.
Re-read the Mortal Instruments series
When was the last time you re-read the original series? The answer is probably: too long ago. Do you still remember all the amazing twists, witty lines and fantastic characters that drew us into the Shadowhunter world all those years ago? With your new set of The Mortal Instruments series, you can fall in love with Jace all over again.
Do trivia quizzes
After rereading the books, it's time to put your knowledge and memory to the test by doing quizzes. First, you can play trivia quizzes and crossword puzzles that test your general knowledge.

And given The Mortal Instruments has many great quotes, you can also play "Finish the Quote" and "Who Said This".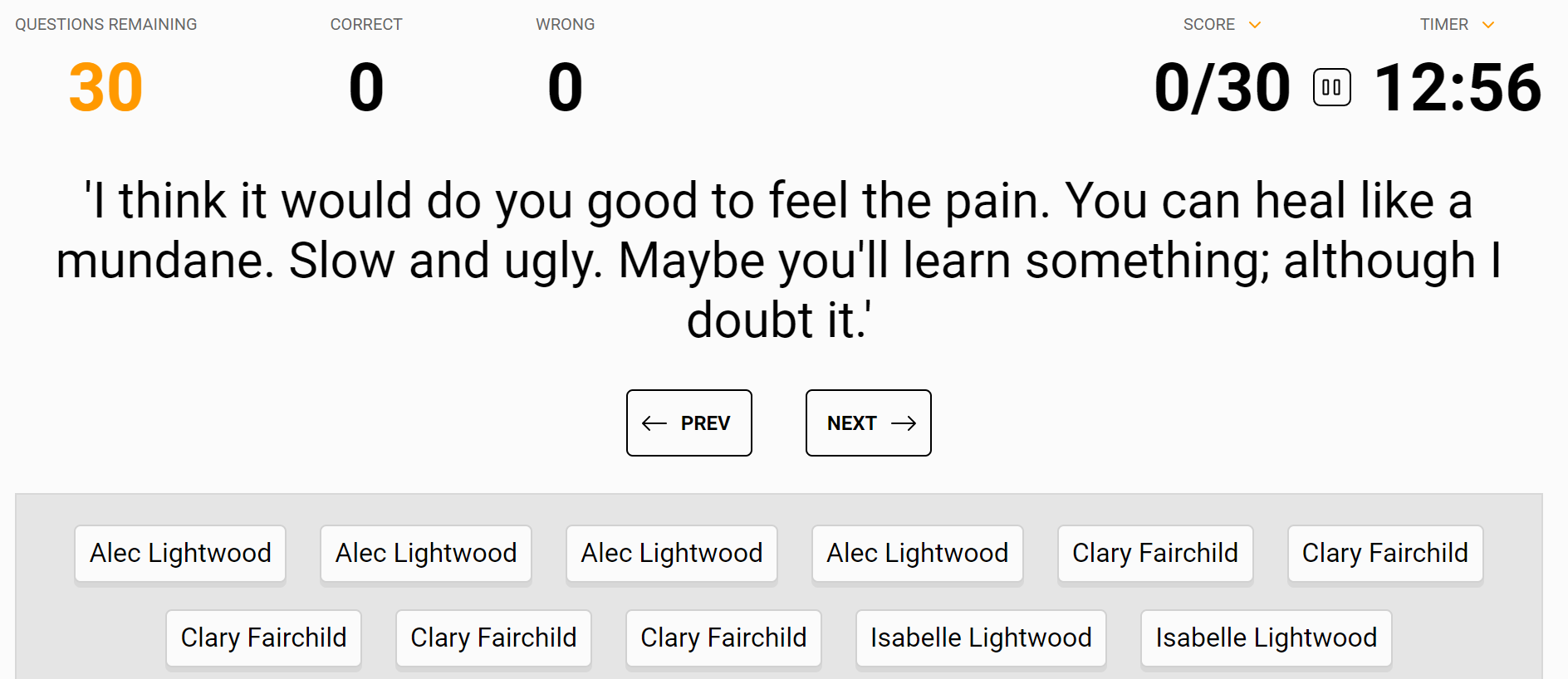 Rewatch the movie
The movie starring Lily Collins and Jamie Campbell Bower did not get a lot of love when it first aired back in 2013, which led to its ultimate cancellation. We recently rewatched it and honestly, it's not that bad. Sure, it missed quite a bit of worldbuilding but the soundtrack was great, and we always welcome Lily Collins and Jamie Campbell Bower on our screens.
Read all the Cassandra Clare spin-offs
Be honest — how many of you haven't read Tales from the Shadowhunter Academy or The Bane Chronicles or Ghosts of the Shadow Market or The Eldest Curses? Yes, there are that many spin-offs. And yes, you should read them for all the Easter eggs. Don't worry if you don't know how to start though — you can follow the official guide of reading by story chronological order, or by publication order.