40+ sensational YA book releases for May 2021
R.I.P our TBR's...
From anonymous blackmailers and fake dating to the Titanic and summer love triangles, it's safe to say May 2021 is not here to play. Especially when it comes to lengthening our already never ending 'to read' lists with these upcoming 40+ YA titles.
---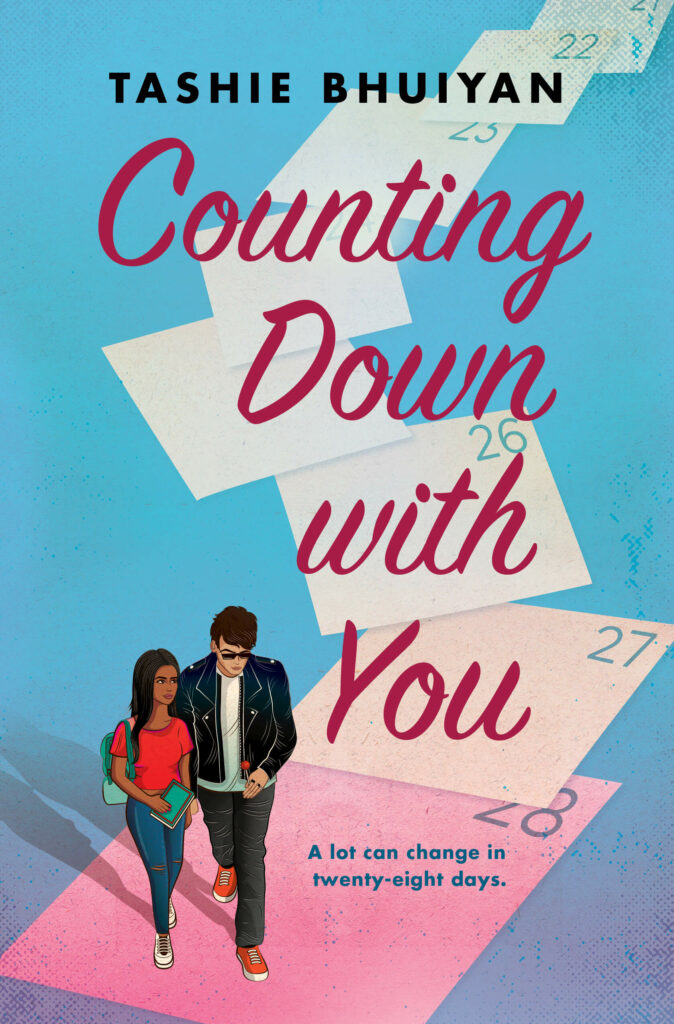 Counting Down With You by Tashie Bhuiyan (4th May)
Karina Ahmed has a plan. Keep her head down, get through high school without a fuss, and follow her parents' rules—even if it means sacrificing her dreams. When her parents go abroad to Bangladesh for four weeks, Karina expects some peace and quiet. Instead, one simple lie unravels everything.
Karina is my girlfriend.
Tutoring the school's resident bad boy was already crossing a line. Pretending to date him? Out of the question. But Ace Clyde does everything right—he brings her coffee in the mornings, impresses her friends without trying, and even promises to buy her a dozen books (a week) if she goes along with his fake-dating facade. Though Karina agrees, she can't help but start counting down the days until her parents come back.
T-minus twenty-eight days until everything returns to normal—but what if Karina no longer wants it to?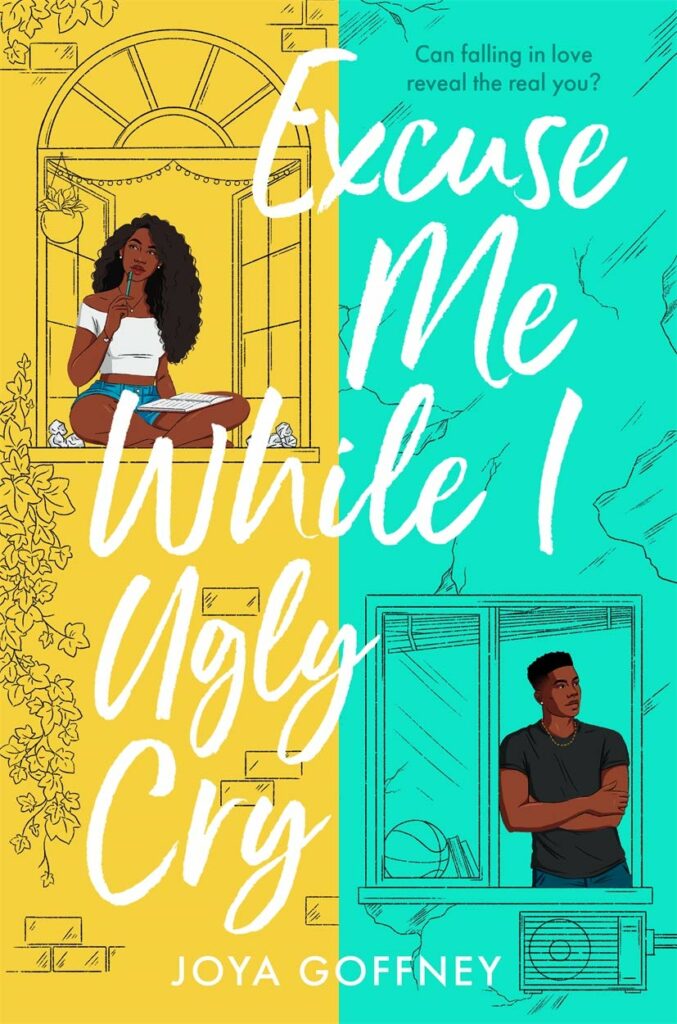 Excuse Me While I Ugly Cry by Joya Goffney (4th May)
Quinn keeps lists of everything—from the days she's ugly cried, to "Things That I Would Never Admit Out Loud," to all the boys she'd like to kiss. Her lists keep her sane. By writing her fears on paper, she never has to face them in real life. That is, until her journal goes missing…
An anonymous account posts one of her lists on Instagram for the whole school to see and blackmails her into facing seven of her greatest fears, or else her entire journal will go public. Quinn doesn't know who to trust. Desperate, she teams up with Carter Bennett—the last known person to have her journal—in a race against time to track down the blackmailer.
Together, they journey through everything Quinn's been too afraid to face, and along the way, Quinn finds the courage to be honest, to live in the moment, and to fall in love.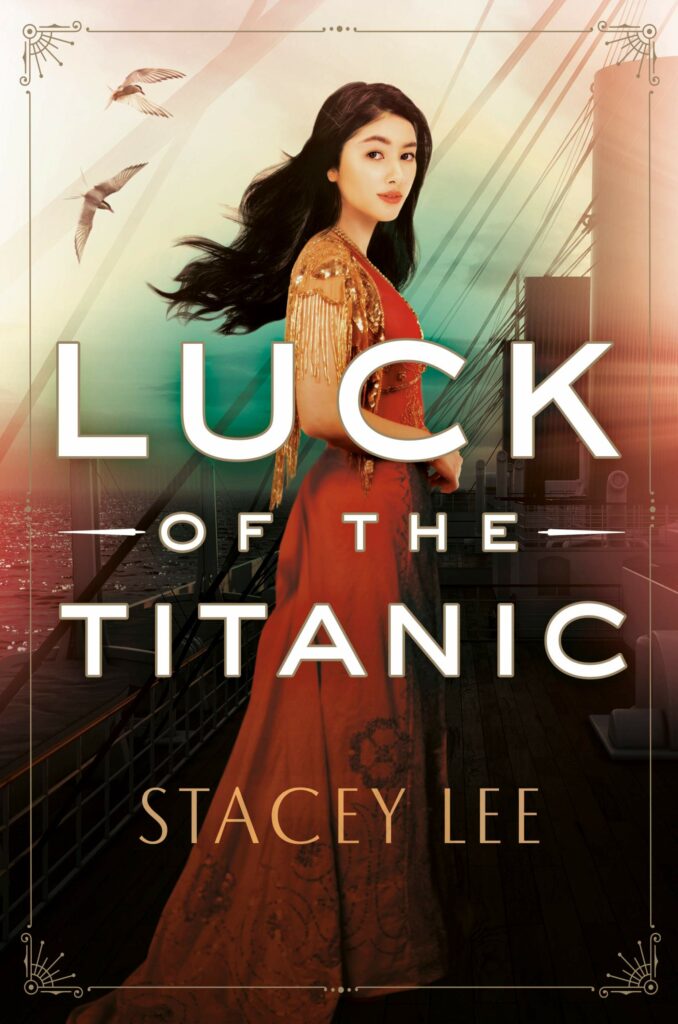 Luck of the Titanic by Stacey Lee (4th May)
Southampton, 1912: Seventeen-year-old British-Chinese Valora Luck has quit her job and smuggled herself aboard the Titanic with two goals in mind: to reunite with her twin brother Jamie–her only family now that both their parents are dead–and to convince a part-owner of the Ringling Brothers Circus to take the twins on as acrobats. Quick-thinking Val talks her way into opulent firstclass accommodations and finds Jamie with a group of fellow Chinese laborers in third class. But in the rigidly stratified world of the luxury liner, Val's ruse can only last so long, and after two long years apart, it's unclear if Jamie even wants the life Val proposes. Then, one moonless night in the North Atlantic, the unthinkable happens–the supposedly unsinkable ship is dealt a fatal blow–and Val and her companions suddenly find themselves in a race to survive.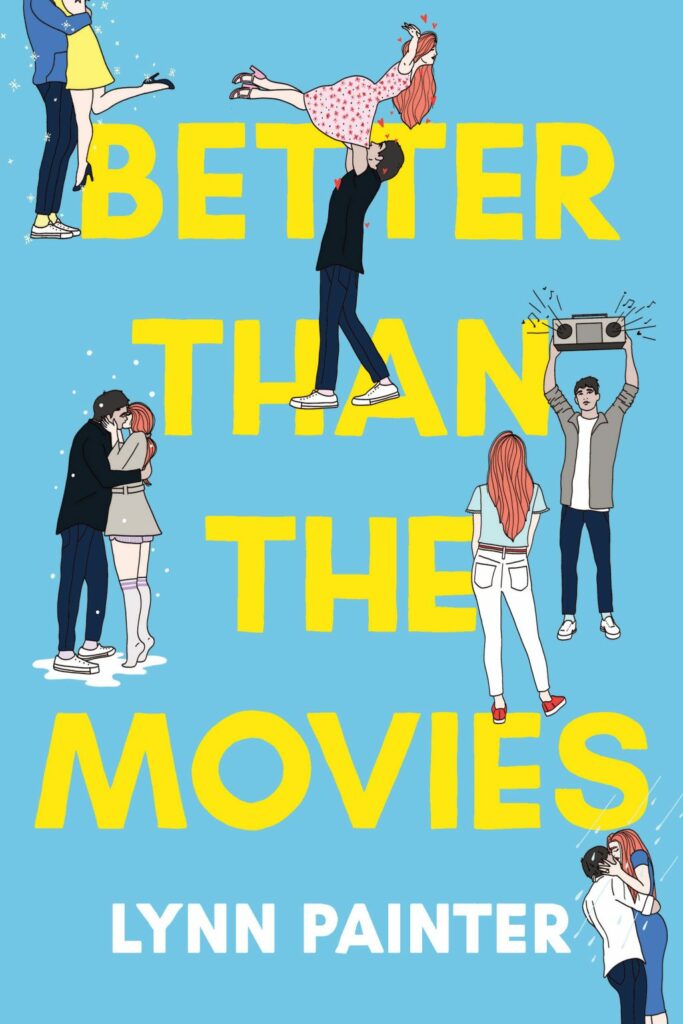 Better Than the Movies by Lynn Painter (4th May)
Perpetual daydreamer Liz Buxbaum gave her heart to Michael a long time ago. But her cool, aloof forever crush never really saw her before he moved away. Now that he's back in town, Liz will do whatever it takes to get on his radar—and maybe snag him as a prom date—even befriend Wes Bennet.
The annoyingly attractive next-door neighbor might seem like a prime candidate for romantic comedy fantasies, but Wes has only been a pain in Liz's butt since they were kids. Pranks involving frogs and decapitated lawn gnomes do not a potential boyfriend make. Yet, somehow, Wes and Michael are hitting it off, which means Wes is Liz's in.
But as Liz and Wes scheme to get Liz noticed by Michael so she can have her magical prom moment, she's shocked to discover that she likes being around Wes. And as they continue to grow closer, she must reexamine everything she thought she knew about love—and rethink her own ideas of what Happily Ever After should look like.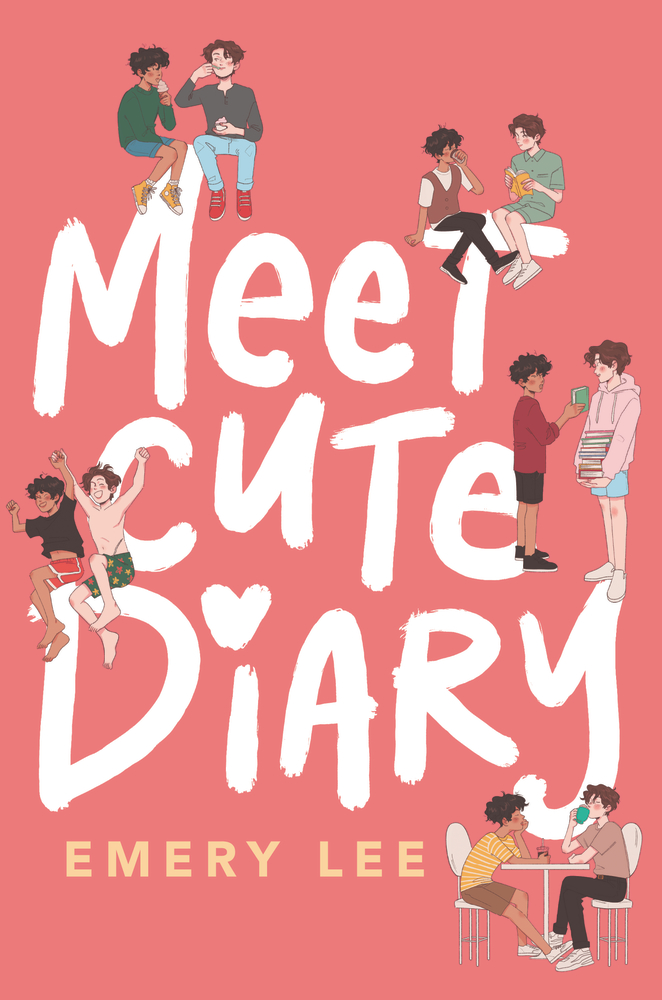 Meet Cute Diary by Emery Lee (4th May)
Noah Ramirez thinks he's an expert on romance. He has to be for his popular blog, the Meet Cute Diary, a collection of trans happily ever afters. There's just one problem—all the stories are fake. What started as the fantasies of a trans boy afraid to step out of the closet has grown into a beacon of hope for trans readers across the globe.
When a troll exposes the blog as fiction, Noah's world unravels. The only way to save the Diary is to convince everyone that the stories are true, but he doesn't have any proof. Then Drew walks into Noah's life, and the pieces fall into place: Drew is willing to fake-date Noah to save the Diary. But when Noah's feelings grow beyond their staged romance, he realizes that dating in real life isn't quite the same as finding love on the page.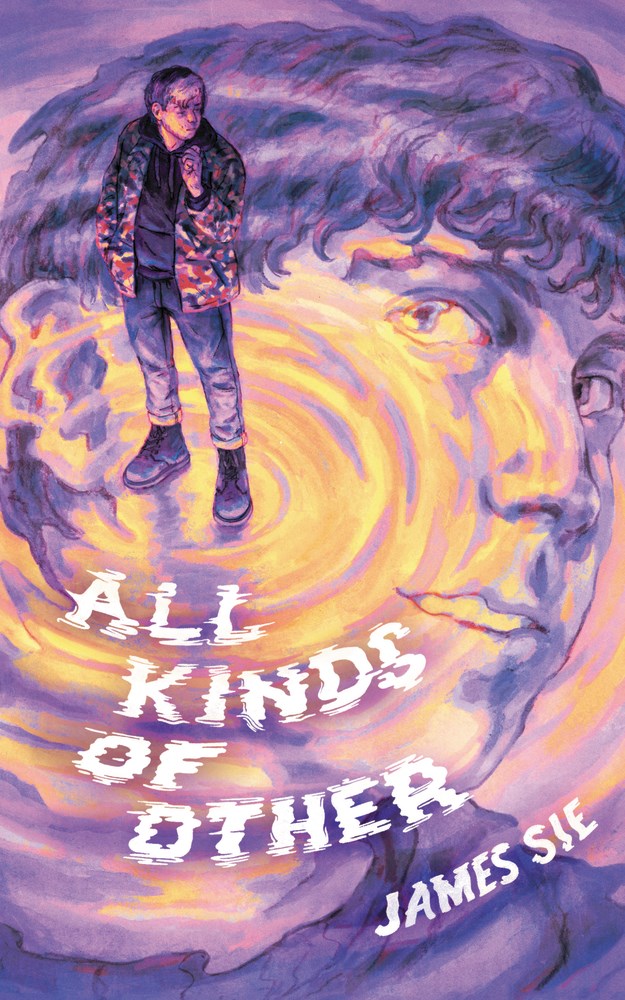 All Kinds of Other by James Sie (4th May)
Two boys are starting at a new school.
Jules is just figuring out what it means to be gay and hasn't totally decided whether he wants to be out at his new school. His parents and friends have all kinds of opinions, but for his part, Jules just wants to make the basketball team and keep his head down.
Jack is trying to start over after a best friend break-up. He followed his actor father clear across the country to LA, but he's also totally ready to leave his past behind. Maybe this new school where no one knows him is exactly what he needs.
When the two boys meet, the sparks are undeniable. But then a video surfaces linking Jack to a pair of popular transgender vloggers, and the revelations about Jack's past thrust both Jack and Jules into the spotlight they've been trying to avoid. Suddenly both boys have a choice to make—between lying low where it's easier or following their hearts.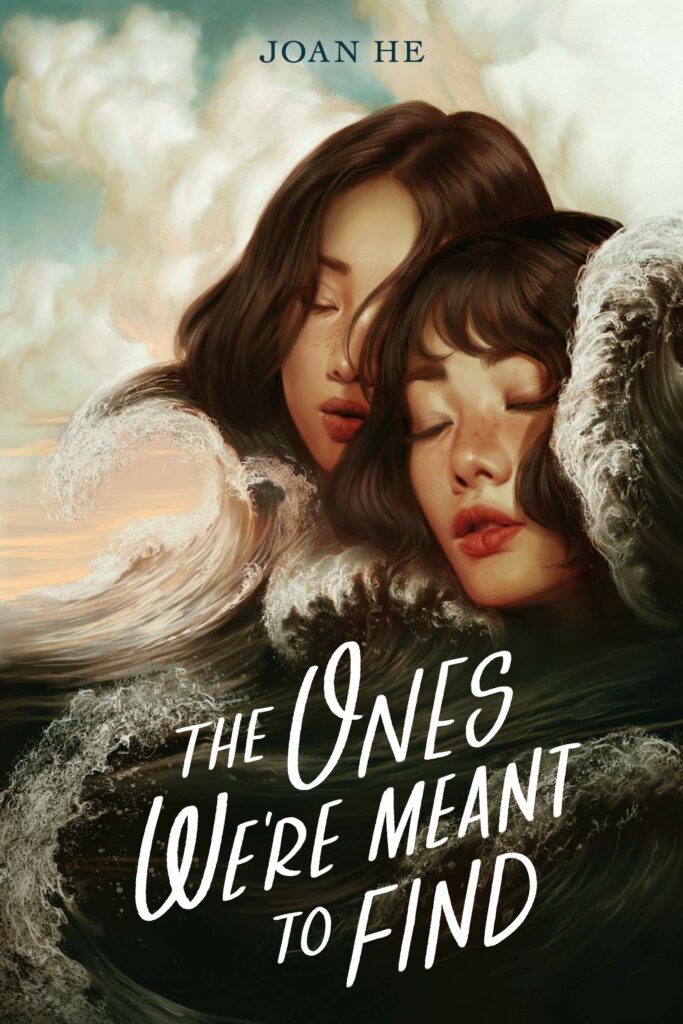 The Ones We're Meant to Find by Joan He (4th May)
Cee has been trapped on an abandoned island for three years without any recollection of how she arrived, or memories from her life prior. All she knows is that somewhere out there, beyond the horizon, she has a sister named Kay. Determined to find her, Cee devotes her days to building a boat from junk parts scavenged inland, doing everything in her power to survive until the day she gets off the island and reunites with her sister.
In a world apart, 16-year-old STEM prodigy Kasey Mizuhara is also living a life of isolation. The eco-city she calls home is one of eight levitating around the world, built for people who protected the planet―and now need protecting from it. With natural disasters on the rise due to climate change, eco-cities provide clean air, water, and shelter. Their residents, in exchange, must spend at least a third of their time in stasis pods, conducting business virtually whenever possible to reduce their environmental footprint. While Kasey, an introvert and loner, doesn't mind the lifestyle, her sister Celia hated it. Popular and lovable, Celia much preferred the outside world. But no one could have predicted that Celia would take a boat out to sea, never to return.
Now it's been three months since Celia's disappearance, and Kasey has given up hope. Logic says that her sister must be dead. But as the public decries her stance, she starts to second guess herself and decides to retrace Celia's last steps. Where they'll lead her, she does not know. Her sister was full of secrets. But Kasey has a secret of her own.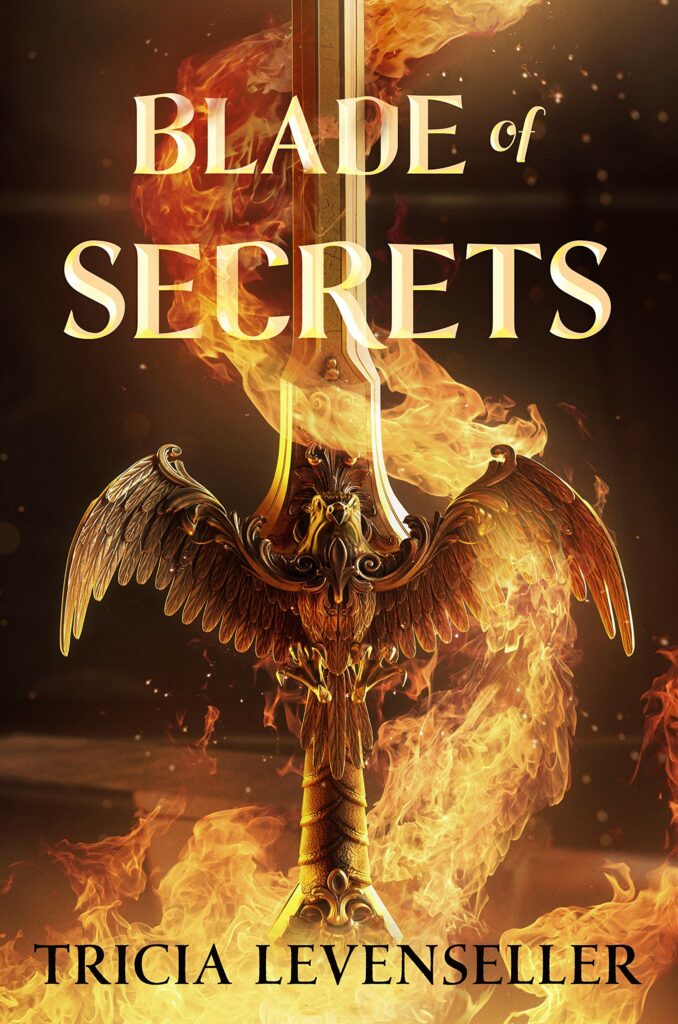 Blade of Secrets by Tricia Levenseller (4th May)
Eighteen-year-old Ziva prefers metal to people. She spends her days tucked away in her forge, safe from society and the anxiety it causes her, using her magical gift to craft unique weapons imbued with power.
Then Ziva receives a commission from a powerful warlord, and the result is a sword capable of stealing its victims' secrets. A sword that can cut far deeper than the length of its blade. A sword with the strength to topple kingdoms. When Ziva learns of the warlord's intentions to use the weapon to enslave all the world under her rule, she takes her sister and flees.
Joined by a distractingly handsome mercenary and a young scholar with extensive knowledge of the world's known magics, Ziva and her sister set out on a quest to keep the sword safe until they can find a worthy wielder or a way to destroy it entirely.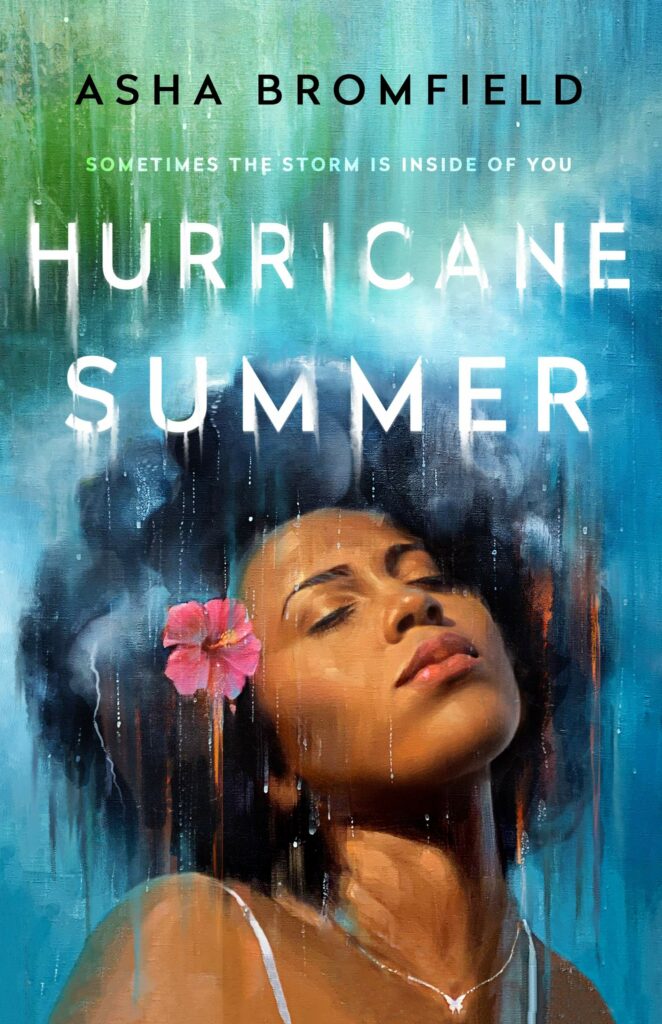 Hurricane Summer by Asha Bromfield (4th May)
Tilla has spent her entire life trying to make her father love her. But every six months, he leaves their family and returns to his true home: the island of Jamaica.
When Tilla's mother tells her she'll be spending the summer on the island, Tilla dreads the idea of seeing him again, but longs to discover what life in Jamaica has always held for him.
In an unexpected turn of events, Tilla is forced to face the storm that unravels in her own life as she learns about the dark secrets that lie beyond the veil of paradise—all in the midst of an impending hurricane.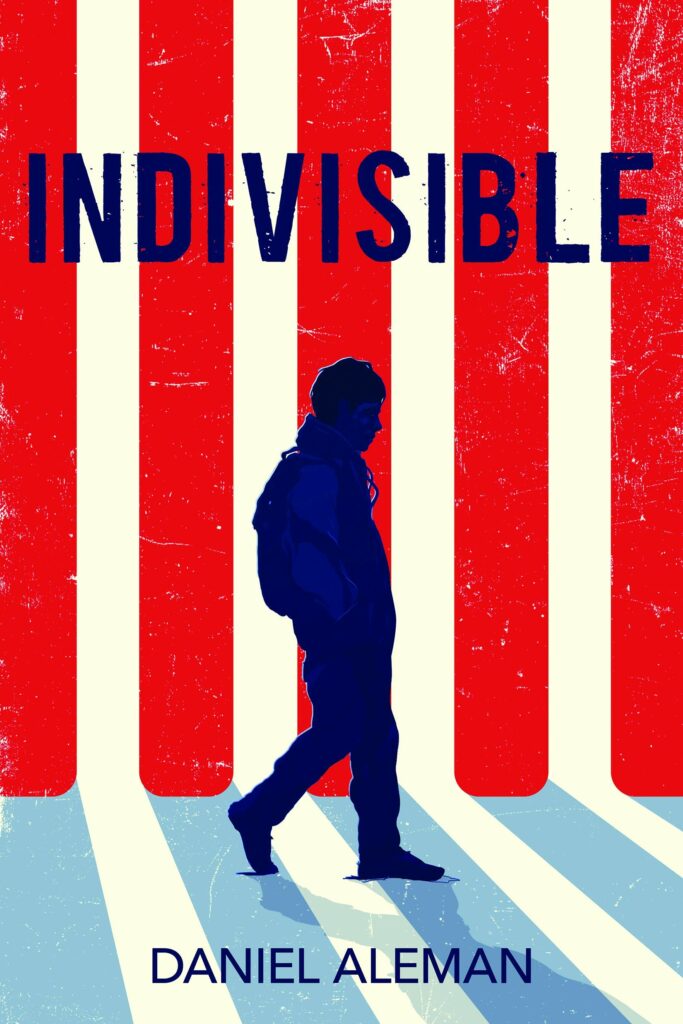 Indivisible by Daniel Aleman (4th May)
Mateo Garcia and his younger sister, Sophie, have been taught to fear one word for as long as they can remember: deportation. Over the past few years, however, the fear that their undocumented immigrant parents could be sent back to Mexico has started to fade. Ma and Pa have been in the United States for so long, they have American-born children, and they're hard workers and good neighbors. When Mateo returns from school one day to find that his parents have been taken by ICE, he realizes that his family's worst nightmare has become a reality. With his parents' fate and his own future hanging in the balance, Mateo must figure out who he is and what he is capable of, even as he's forced to question what it means to be an American.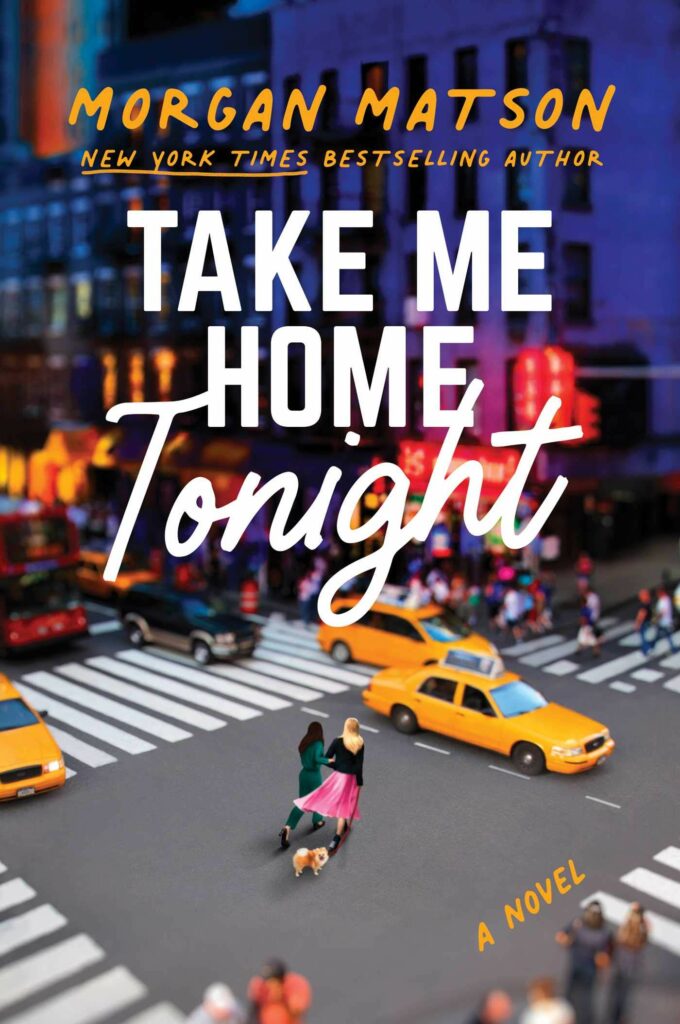 Take Me Home Tonight by Morgan Matson (4th May)
Two girls. One night. Zero phones.
Kat and Stevie—best friends, theater kids, polar opposites—have snuck away from the suburbs to spend a night in New York City. They have it all planned out. They'll see a play, eat at the city's hottest restaurant, and have the best. Night. Ever. What could go wrong? Well. Kind of a lot?
They're barely off the train before they're dealing with destroyed phones, family drama, and unexpected Pomeranians. Over the next few hours, they'll have to grapple with old flames, terrible theater, and unhelpful cab drivers. But there are also cute boys to kiss, parties to crash, dry cleaning to deliver (don't ask), and the world's best museum to explore.
Over the course of a wild night in the city that never sleeps, both Kat and Stevie will get a wake-up call about their friendship, their choices…and finally discover what they really want for their future.
That is, assuming they can make it to Grand Central before the clock strikes midnight.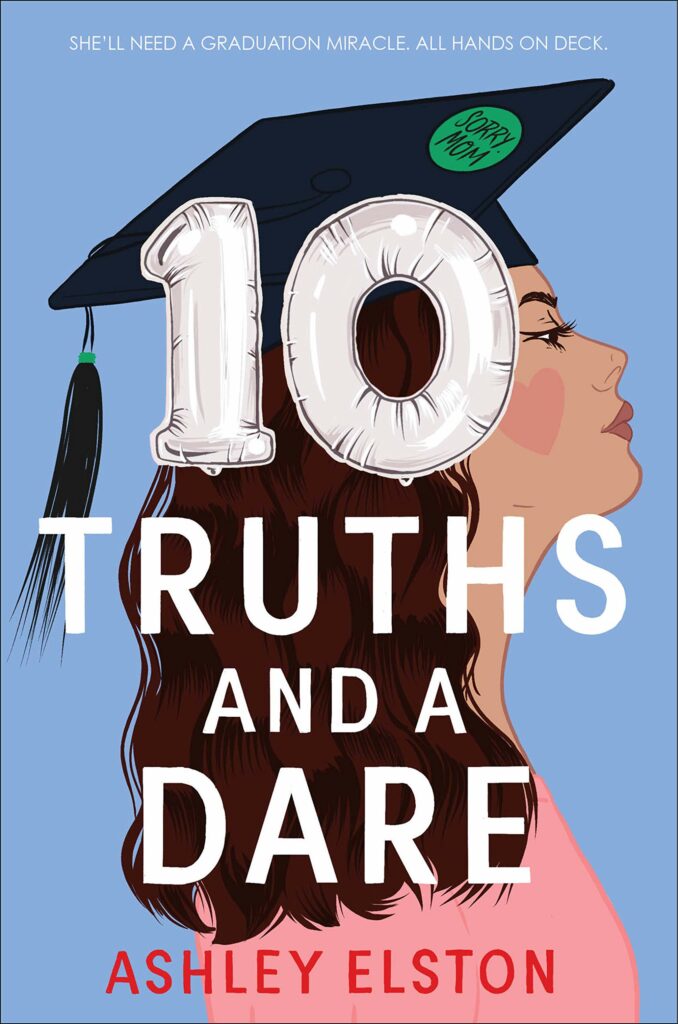 10 Truths and a Dare by Ashley Elston (4th May)
It's Senior Week, that magical in-between time after classes have ended but before graduation, chock-full of gimmicky theme parties, last-minute bonding, and family traditions. Olivia couldn't be more ready. Class salutatorian and confident in her future at LSU, she's poised to sail through to the next phase of her life.
But when the tiny hiccup of an unsigned off-campus P.E. form puts Olivia in danger of not graduating at all, she has one week to set things straight without tipping off her very big and very nosy extended family. Volunteering to help at a local golf tournament should do it, but since Olivia's mom equipped her phone with a tracking app, there'll be no hiding the fact that she's at the golf course instead of all the graduation parties happening at the same time. Unless, that is, she can convince the Fab Four–her ride-or-die cousins and best friends Sophie, Charlie, and Wes–to trade phones with her as they go through the motions of playing Olivia for the week.
Sure, certain members of the golf team are none too pleased with Olivia's sudden "passion" for the game. And sure, a very cute, very off-limits boy keeps popping up in Olivia's orbit. But she is focused! She has a schedule and a plan! Nothing can possibly go wrong . . . right?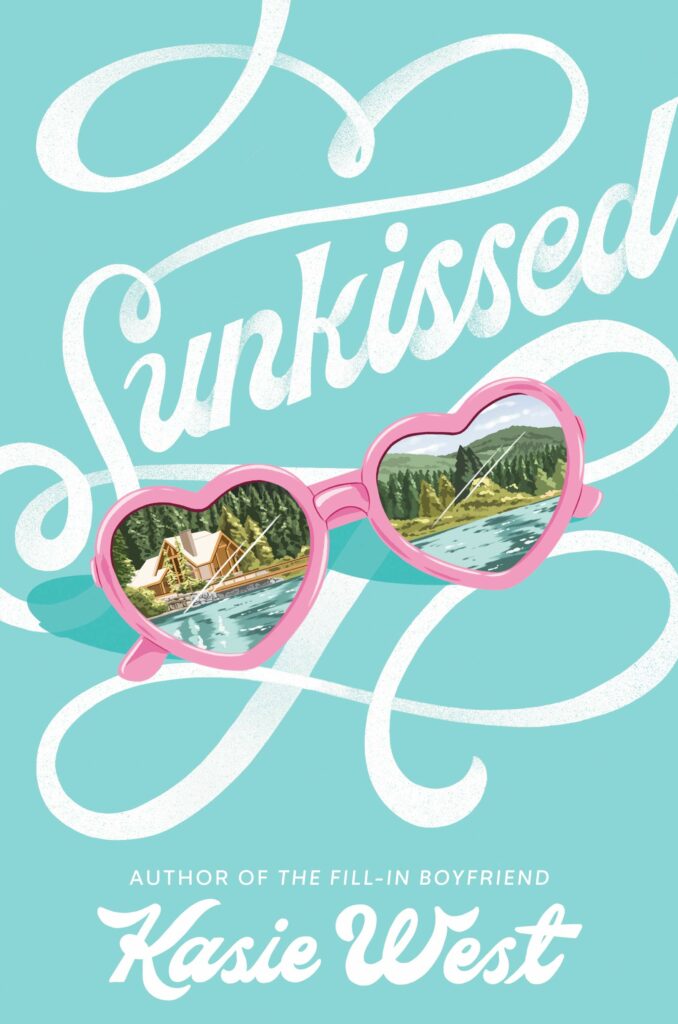 Sunkissed by Kasie West (4th May)
After being betrayed by her best friend, Avery is hoping for a picture-perfect summer. Too bad her parents have dragged her and her sister to a remote family camp for the entire summer. And that's not even the worst part. Avery also has to deal with no internet, a cute but off-limits staff member, and an always-in-her-face sister.
But what starts as a disaster turns into a whirlwind summer romance as Avery embarks on an unexpected journey to figure out what she truly wants and who she wants to be.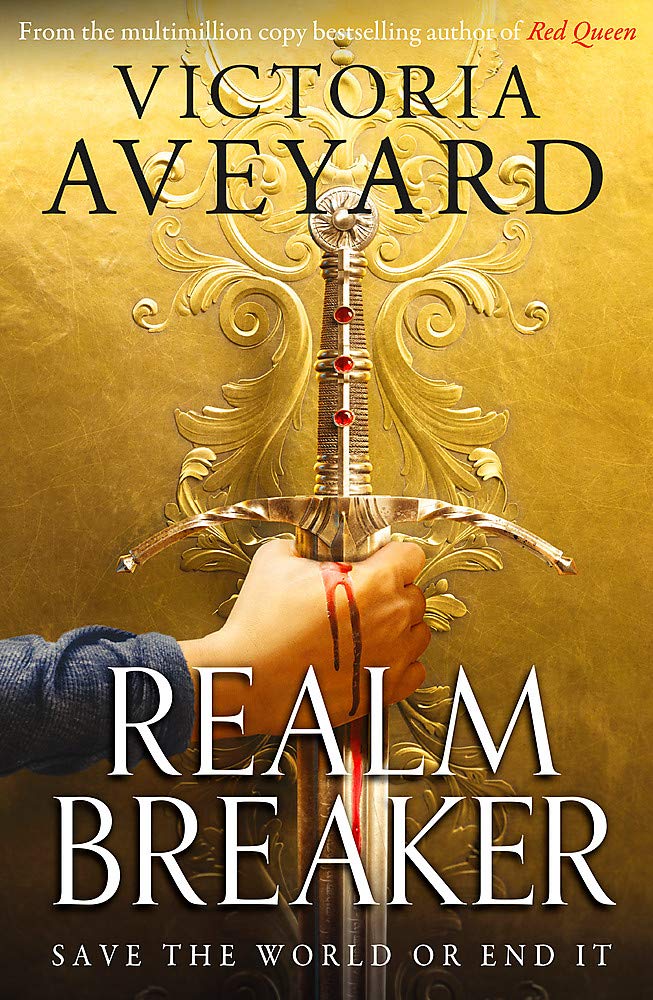 Realm Breaker by Victoria Aveyard (4th May)
A strange darkness grows in Allward. Even Corayne an-Amarat can feel it, tucked away in her small town at the edge of the sea.
She soon discovers the truth: She is the last of an ancient lineage—and the last hope to save the world from destruction. But she won't be alone. Even as darkness falls, she is joined by a band of unlikely companions:
A squire, forced to choose between home and honor.
An immortal, avenging a broken promise.
An assassin, exiled and bloodthirsty.
An ancient sorceress, whose riddles hide an eerie foresight.
A forger with a secret past.
A bounty hunter with a score to settle.
Together they stand against a vicious opponent, invincible and determined to burn all kingdoms to ash, and an army unlike anything the realm has ever witnessed.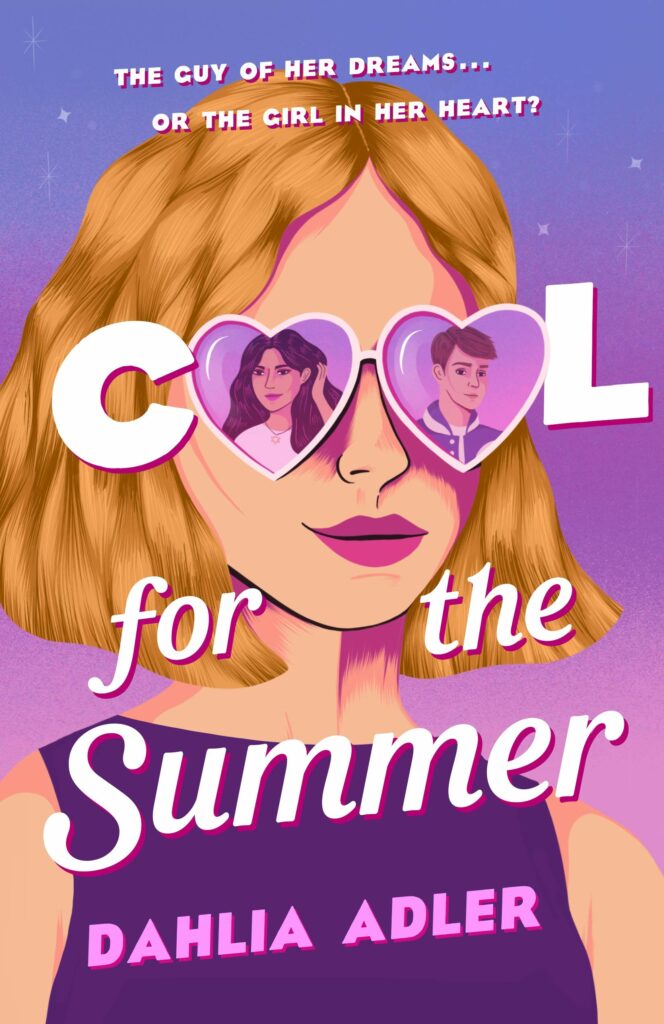 Cool for the Summer by Dahlia Adler (11th May)
Lara's had eyes for exactly one person throughout her three years of high school: Chase Harding. He's tall, strong, sweet, a football star, and frankly, stupid hot. Oh, and he's talking to her now. On purpose and everything. Maybe…flirting, even? No, wait, he's definitely flirting, which is pretty much the sum of everything Lara's wanted out of life.
Except she's haunted by a memory. A memory of a confusing, romantic, strangely perfect summer spent with a girl named Jasmine. A memory that becomes a confusing, disorienting present when Jasmine herself walks through the front doors of the school to see Lara and Chase chatting it up in front of the lockers.
Lara has everything she ever wanted: a tight-knit group of friends, a job that borders on cool, and Chase, the boy of her literal dreams. But if she's finally got the guy, why can't she stop thinking about the girl?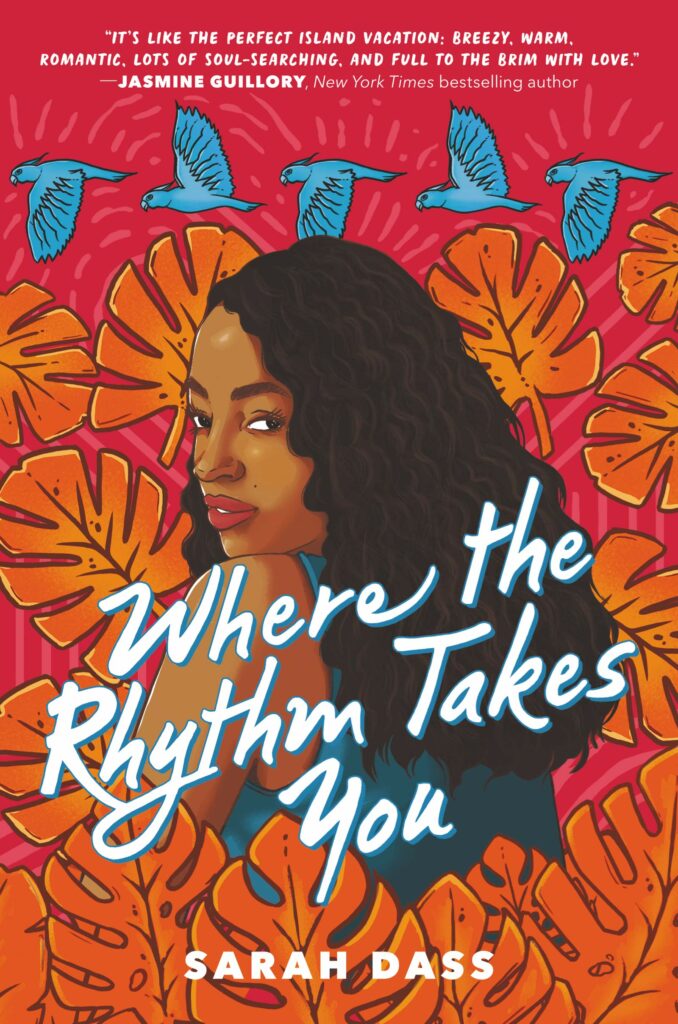 Where the Rhythm Takes You by Sarah Dass (11th May)
Seventeen-year-old Reyna has spent most of her life at her family's gorgeous seaside resort in Tobago, the Plumeria. But what once seemed like paradise is starting to feel more like purgatory. It's been two years since Reyna's mother passed away, two years since Aiden – her childhood best friend, first kiss, first love, first everything – left the island to pursue his music dreams. Reyna's friends are all planning their futures and heading abroad. Even Daddy seems to want to move on, leaving her to try to keep the Plumeria running.
And that's when Aiden comes roaring back into her life – as a VIP guest at the resort.
Aiden is now one-third of DJ Bacchanal – the latest, hottest music group on the scene. While Reyna has stayed exactly where he left her, Aiden has returned to Tobago with his Grammy-nominated band and two gorgeous LA socialites. And he may (or may not be) dating one of them…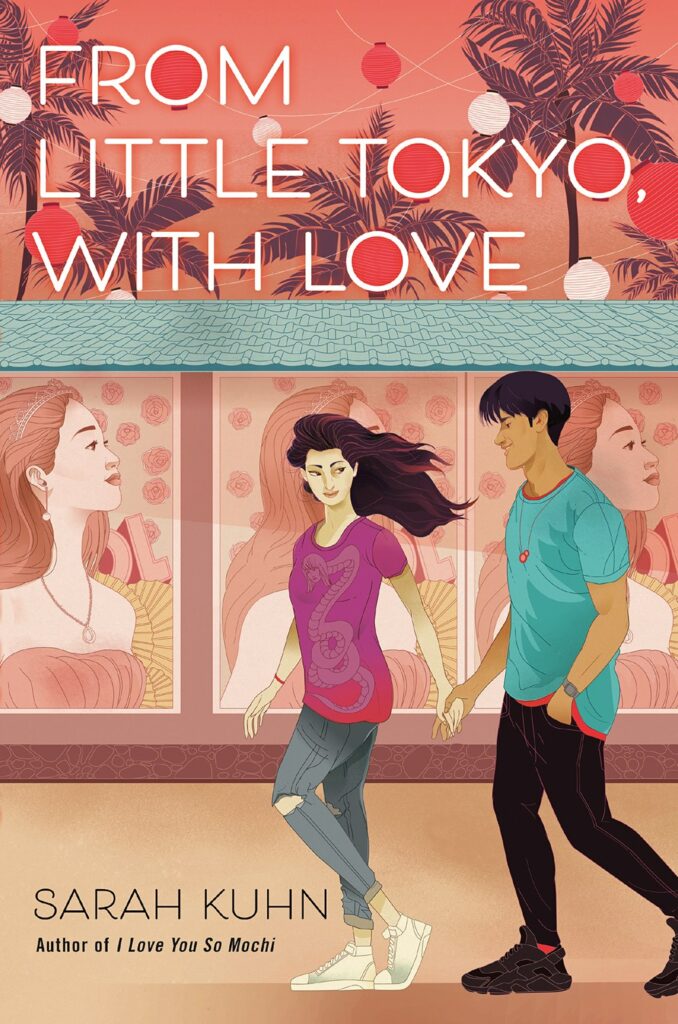 From Little Tokyo, With Love by Sarah Kuhn (11th May)

If Rika's life seems like the beginning of a familiar fairy tale–being an orphan with two bossy cousins and working away in her aunts' business–she would be the first to reject that foolish notion. After all, she loves her family (even if her cousins were named after Disney characters), and with her biracial background, amazing judo skills and red-hot temper, she doesn't quite fit the princess mold.
All that changes the instant she locks eyes with Grace Kimura, America's reigning rom-com sweetheart, during the Nikkei Week Festival. From there, Rika embarks on a madcap adventure of hope and happiness–searching for clues about her long-lost mother, exploring Little Tokyo's hidden treasures with a cute actor, and maybe…finally finding a sense of belonging.
But fairy tales are fiction and the real world isn't so kind. Rika knows she's setting herself up for disappointment, because happy endings don't happen to girls like her. Should she walk away before she gets in even deeper, or let herself be swept away?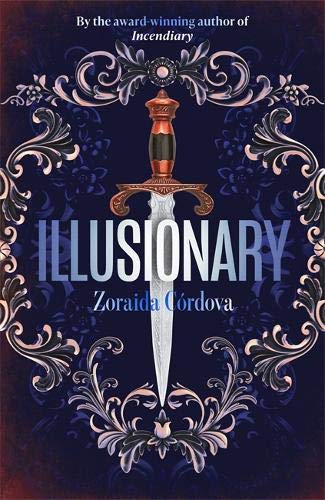 Illusionary by Zoraida Córdova (11th May)
Reeling from betrayal at the hands of the Whispers, Renata Convida is a girl on the run. With few options and fewer allies, she's reluctantly joined forces with none other than Prince Castian, her most infuriating and intriguing enemy. They're united by lofty goals: find the fabled Knife of Memory, kill the ruthless King Fernando, and bring peace to the nation. Together, Ren and Castian have a chance to save everything, if only they can set aside their complex and intense feelings for each other.
With the king's forces on their heels at every turn, their quest across Puerto Leones and beyond leaves little room for mistakes. But the greatest danger is within Ren. The Gray, her fortress of stolen memories, has begun to crumble, threatening her grip on reality. She'll have to control her magics–and her mind–to unlock her power and protect the Moria people once and for all.
For years, she was wielded as weapon. Now it's her time to fight back.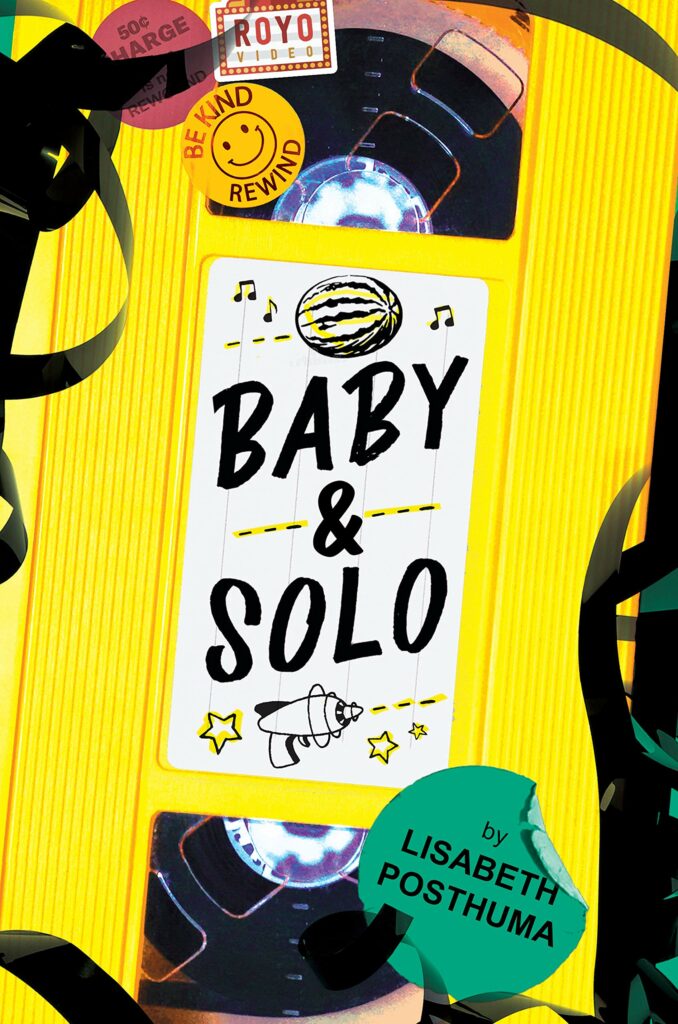 Baby & Solo by Lisabeth Posthuma (11th May)
Seventeen-year-old Joel Teague has a new prescription from his therapist—a part-time job—the first step toward the elusive Normal life he's been so desperate to live ever since The Bad Thing happened. Lucky for Joel, ROYO Video is hiring. It's the perfect fresh start—Joel even gets a new name. Dubbed "Solo" after his favorite Star Wars character, Joel works his way up the not-so-corporate ladder without anyone suspecting What Was Wrong With Him. That is, until he befriends Nicole "Baby" Palmer, a smart-mouthed coworker with a chip on her shoulder about . . . well, everything, and the two quickly develop the kind of friendship movie montages are made of. However, when Joel's past inevitably catches up with him, he's forced to choose between preserving his new blank slate persona and coming clean—and either way, he risks losing the first real friend he's ever had. Set in a pop-culture-rich 1990s, this remarkable story tackles challenging and timely themes with huge doses of wit, power, and heart.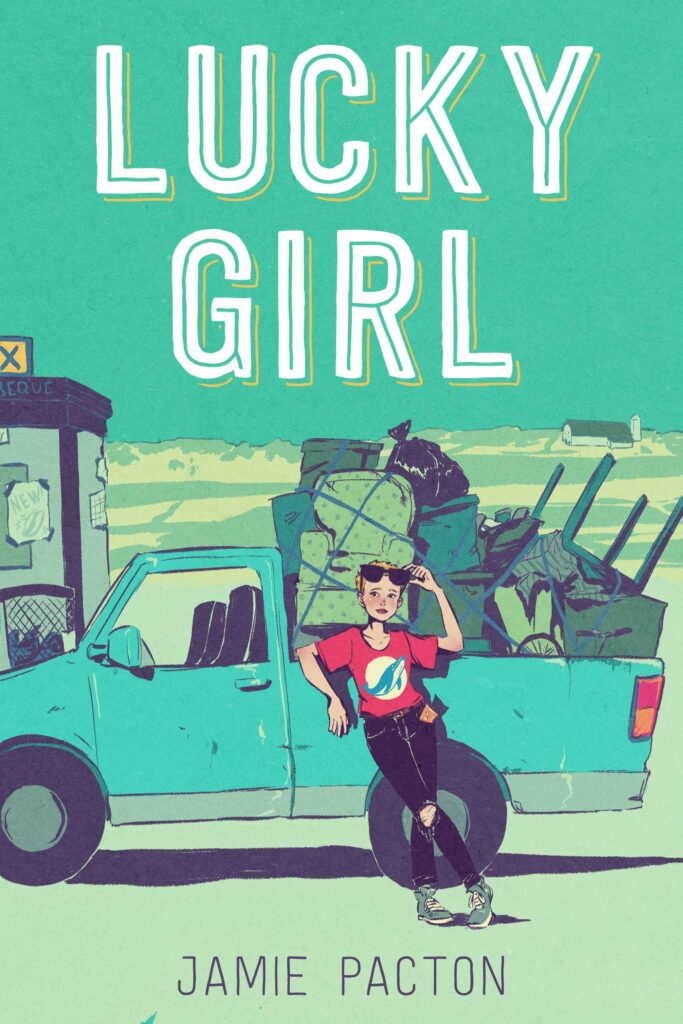 Lucky Girl by Jamie Pacton (11th May)
58,642,129. That's how many dollars seventeen-year-old Fortuna Jane Belleweather just won in the lotto jackpot. It's also about how many reasons she has for not coming forward to claim her prize.
Problem #1: Jane is still a minor, and if anyone discovers she bought the ticket underage, she'll either have to forfeit the ticket, or worse . . .
Problem #2: Let her hoarder mother cash it. The last thing Jane's mom needs is millions of dollars to buy more junk. Then . . .
Problem #3: Jane's best friend, aspiring journalist Brandon Kim, declares on the news that he's going to find the lucky winner. It's one thing to keep her secret from the town — it's another thing entirely to lie to her best friend. Especially when . . .
Problem #4: Jane's ex-boyfriend, Holden, is suddenly back in her life, and he has big ideas about what he'd do with the prize money. As suspicion and jealousy turn neighbor against neighbor, and no good options for cashing the ticket come forward, Jane begins to wonder: Could this much money actually be a bad thing.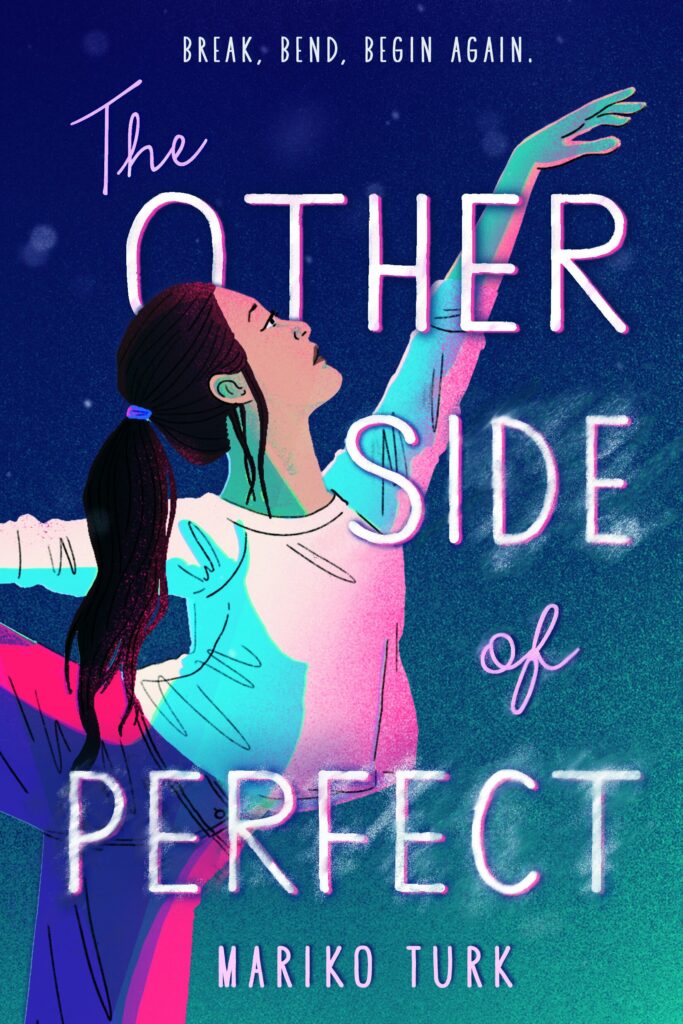 The Other Side of Perfect by Mariko Turk (11th May)
Alina Keeler was destined to dance, but then a terrifying fall shatters her leg — and her dreams of a professional ballet career along with it.
After a summer healing (translation: eating vast amounts of Cool Ranch Doritos and binging ballet videos on YouTube), she is forced to trade her pre-professional dance classes for normal high school, where she reluctantly joins the school musical. However, rehearsals offer more than she expected — namely Jude, her annoyingly attractive castmate she just might be falling for.
But to move forward, Alina must make peace with her past and face the racism she experienced in the dance industry. She wonders what it means to yearn for ballet — something so beautiful, yet so broken. And as broken as she feels, can she ever open her heart to someone else?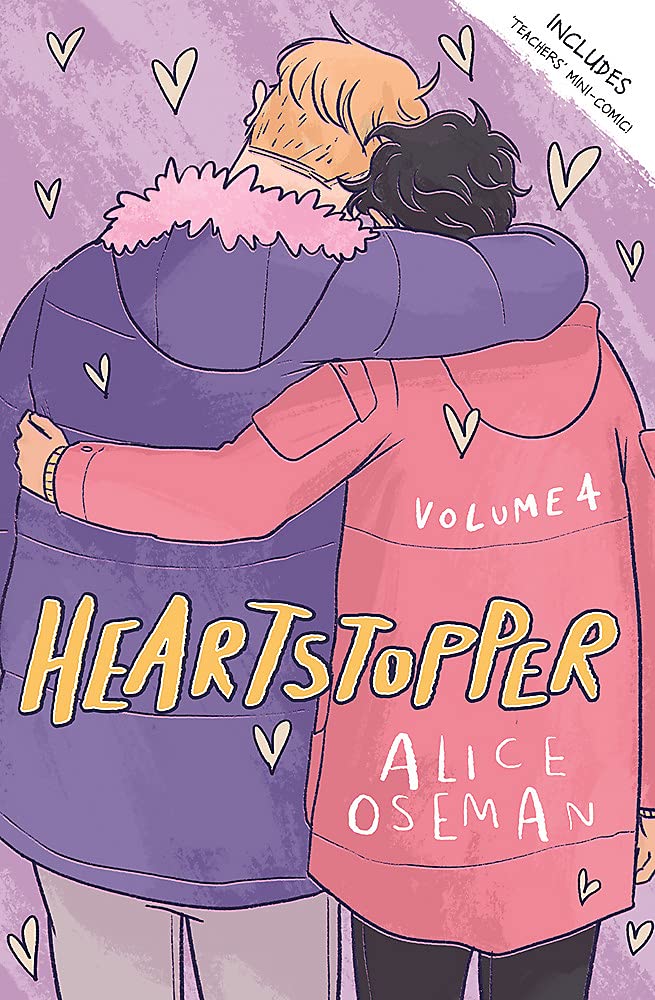 Heartstopper: Volume Four by Alice Oseman (13th May)
Charlie didn't think Nick could ever like him back, but now they're officially boyfriends. Charlie's beginning to feel ready to say those three little words: I love you.
Nick's been feeling the same, but he's got a lot on his mind – not least coming out to his dad, and the fact that Charlie might have an eating disorder.
As summer turns to autumn and a new school year begins, Charlie and Nick are about to learn a lot about what love means.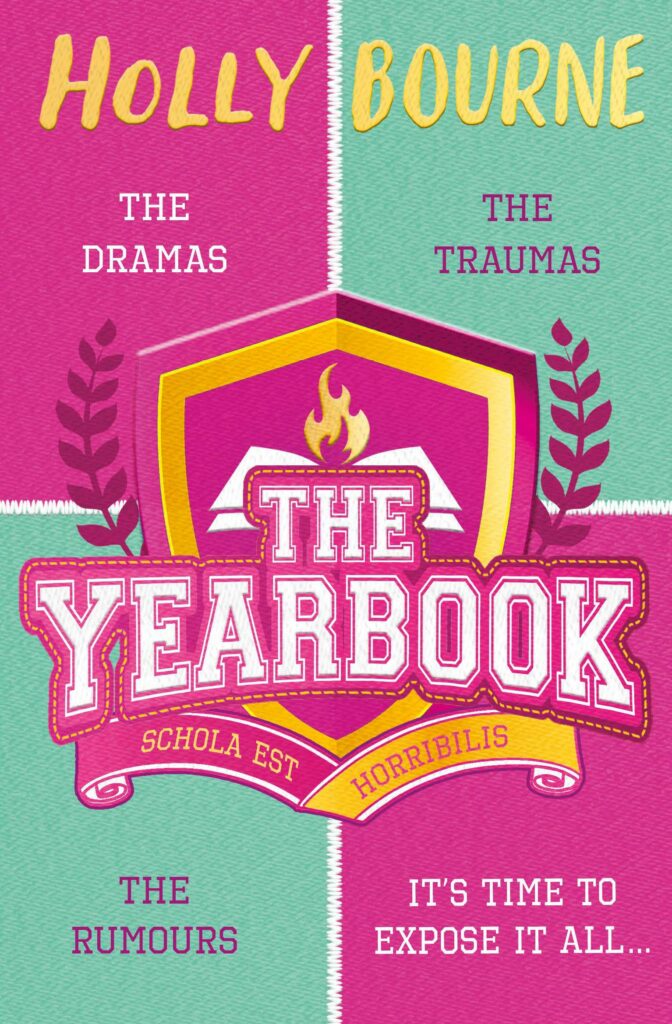 The Yearbook by Holly Bourne (13th May)
Working on the school newspaper, Paige is used to dealing with fake stories. How popular girl Grace is a such an amazing person (lie). How Laura steals people's boyfriends (lie). How her own family are so perfect (lie).
Now Grace and friends have picked their "best" high-school moments for Paige to put in the all-important Yearbook. And they're not just fake. They're poison.
But Paige has had enough of all the lies in her life. And with the help of Elijah – the only boy who could ever understand her – she's going to reveal the truth.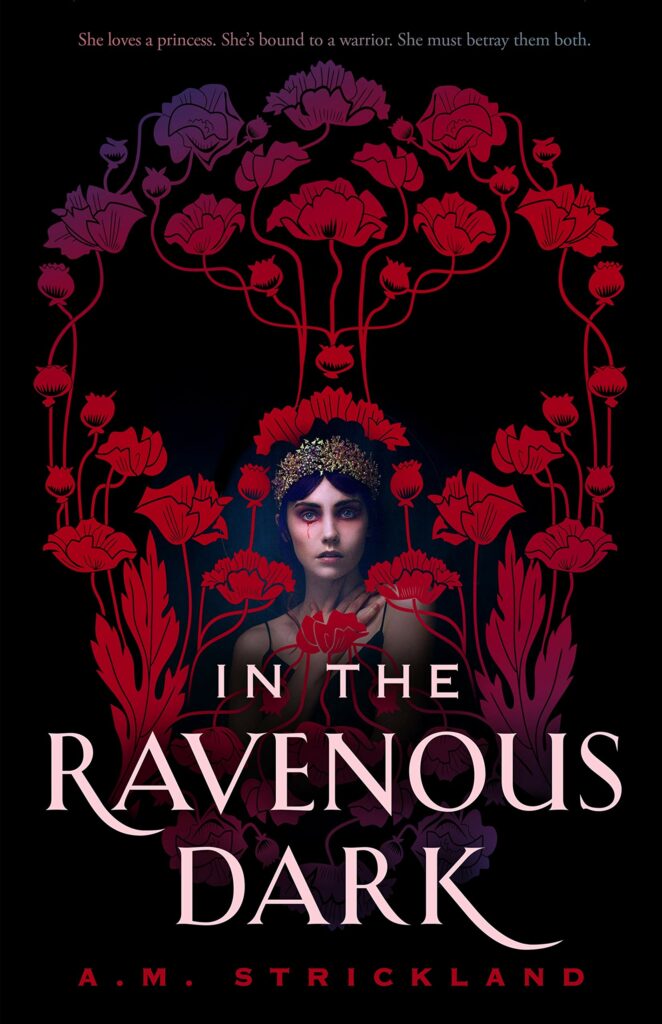 In the Ravenous Dark by A.M. Strickland (18th May)
In Thanopolis, those gifted with magic are assigned undead spirits to guard them—and control them. Ever since Rovan's father died trying to keep her from this fate, she's hidden her magic. But when she accidentally reveals her powers, she's bound to a spirit and thrust into a world of palace intrigue and deception.
Desperate to escape, Rovan finds herself falling for two people she can't fully trust: Lydea, a beguiling, rebellious princess; and Ivrilos, the handsome spirit with the ability to control Rovan, body and soul.
Together, they uncover a secret that will destroy Thanopolis. To save them all, Rovan will have to start a rebellion in both the mortal world and the underworld, and find a way to trust the princess and spirit battling for her heart—if she doesn't betray them first.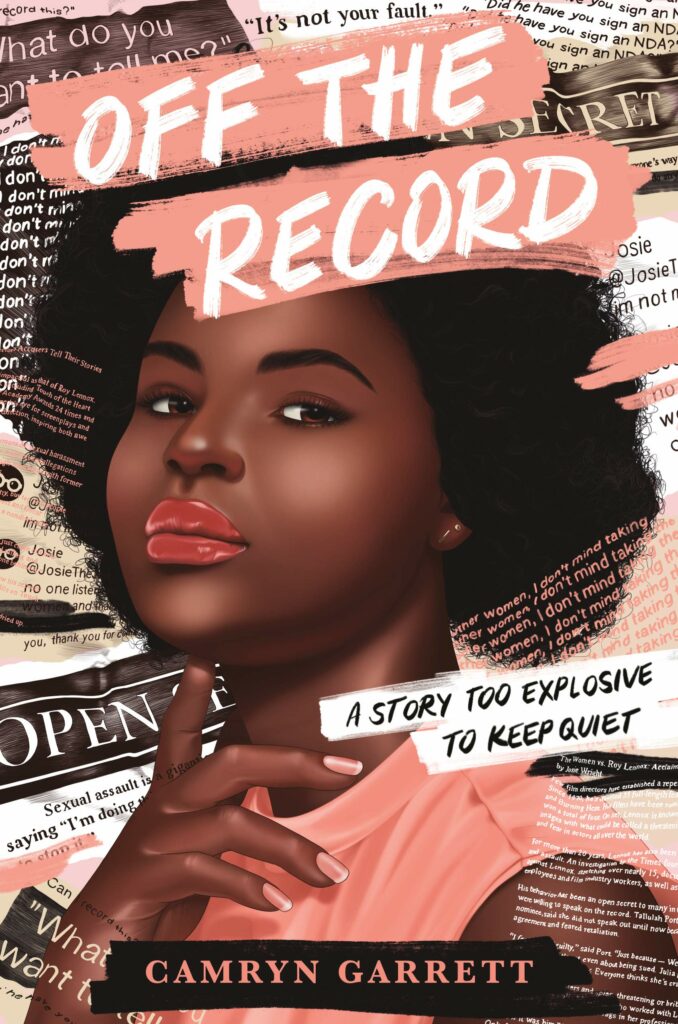 Off The Record by Camryn Garrett (18th May)
Ever since seventeen-year-old Josie Wright can remember, writing has been her identity, the thing that grounds her when everything else is a garbage fire. So when she wins a contest to write a celebrity profile for Deep Focus magazine, she's equal parts excited and scared, but also ready. She's got this.
Soon Josie is jetting off on a multi-city tour, rubbing elbows with sparkly celebrities, frenetic handlers, stone-faced producers, and eccentric stylists. She even finds herself catching feelings for the subject of her profile, dazzling young newcomer Marius Canet. Josie's world is expanding so rapidly, she doesn't know whether she's flying or falling. But when a young actress lets her in on a terrible secret, the answer is clear: she's in over her head.
One woman's account leads to another and another. Josie wants to expose the man responsible, but she's reluctant to speak up, unsure if this is her story to tell. What if she lets down the women who have entrusted her with their stories? What if this ends her writing career before it even begins? There are so many reasons not to go ahead, but if Josie doesn't step up, who will?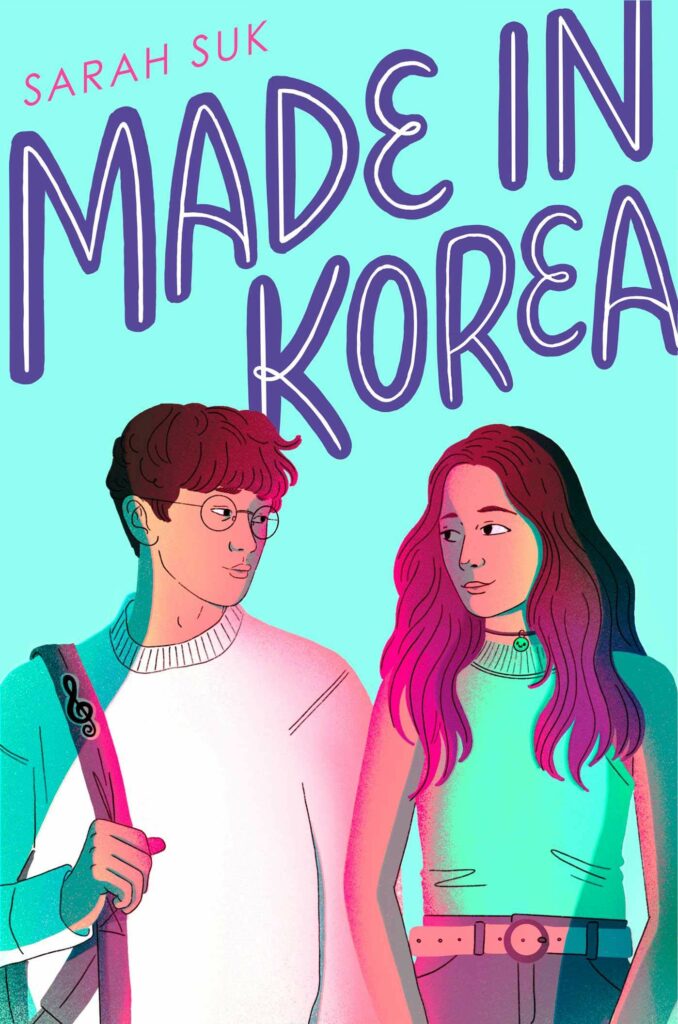 Made in Korea by Sarah Suk (18th May)
There's nothing Valerie Kwon loves more than making a good sale. Together with her cousin Charlie, they run V&C K-BEAUTY, their school's most successful student-run enterprise. With each sale, Valerie gets closer to taking her beloved and adventurous halmeoni to her dream city, Paris.
Enter the new kid in class, Wes Jung, who is determined to pursue music after graduation despite his parents' major disapproval. When his classmates clamor to buy the K-pop branded beauty products his mom gave him to "make new friends," he sees an opportunity—one that may be the key to help him pay for the music school tuition he knows his parents won't cover…
What he doesn't realize, though, is that he is now V&C K-BEAUTY's biggest competitor.
Stakes are high as Valerie and Wes try to outsell each other, make the most money, and take the throne for the best business in school—all while trying to resist the undeniable spark that's crackling between them. From hiring spies to all-or-nothing bets, the competition is much more than either of them bargained for. But one thing is clear: only one Korean business can come out on top.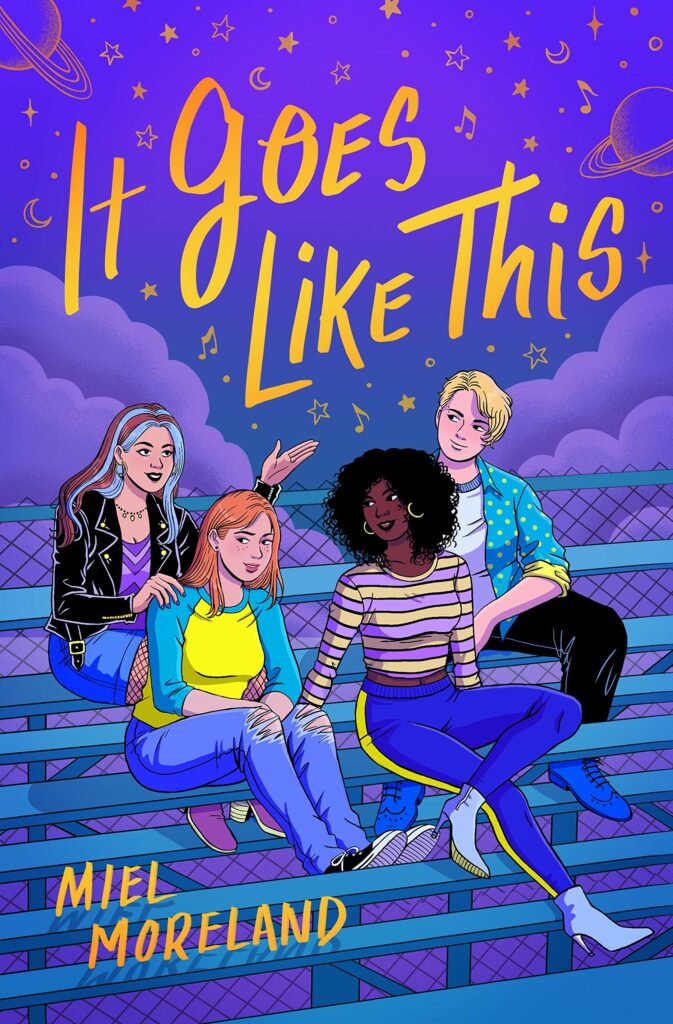 It Goes Like This by Miel Moreland (18th May)
Eva, Celeste, Gina, and Steph used to think their friendship was unbreakable. After all, they've been though a lot together, including the astronomical rise of Moonlight Overthrow, the world-famous queer pop band they formed in middle school, never expecting to headline anything bigger than the county fair.
But after a sudden falling out leads to the dissolution of the teens' band, their friendship, and Eva and Celeste's starry-eyed romance, nothing is the same. Gina and Celeste step further into the spotlight, Steph disappears completely, and Eva, heartbroken, takes refuge as a songwriter and secret online fangirl…of her own band. That is, until a storm devastates their hometown, bringing the four ex-best-friends back together. As they prepare for one last show, they'll discover whether growing up always means growing apart.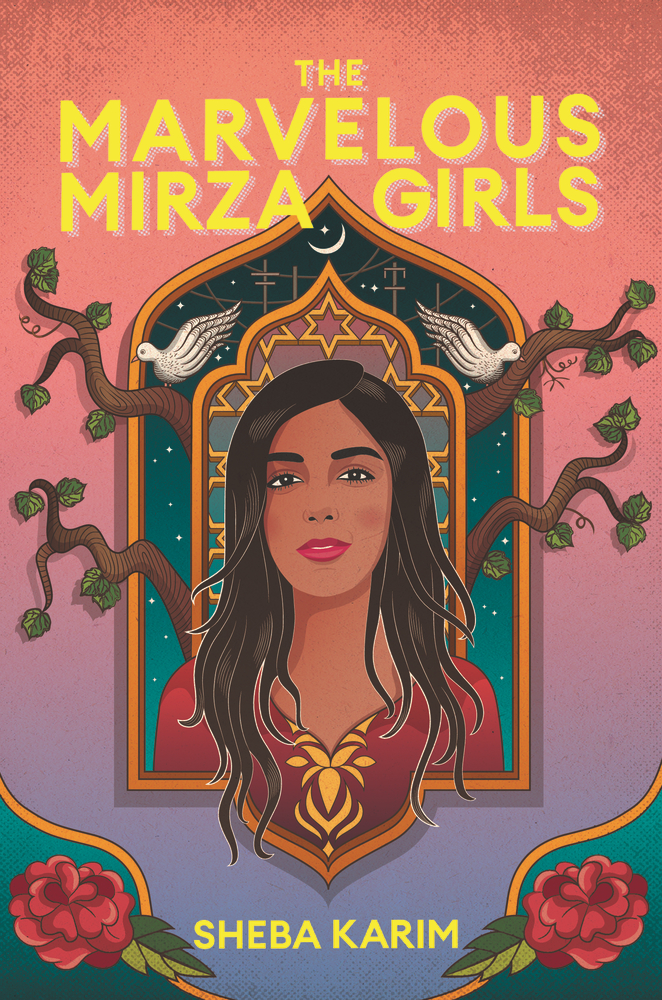 The Marvelous Mirza Girls by Sheba Karim (18th May)
To cure her post–senior year slump, made worse by the loss of her aunt Sonia, Noreen is ready to follow her mom on a gap year trip to New Delhi, hoping India can lessen her grief and bring her voice back.
In the world's most polluted city, Noreen soon meets kind, handsome Kabir, who introduces her to the wonders of this magical, complicated place. With Kabir's help—plus Bollywood celebrities, fourteenth-century ruins, karaoke parties, and Sufi saints—Noreen begins to rediscover her joyful voice.
But when a family scandal erupts, Noreen and Kabir must face complicated questions in their own relationship: What does it mean to truly stand by someone—and what are the boundaries of love?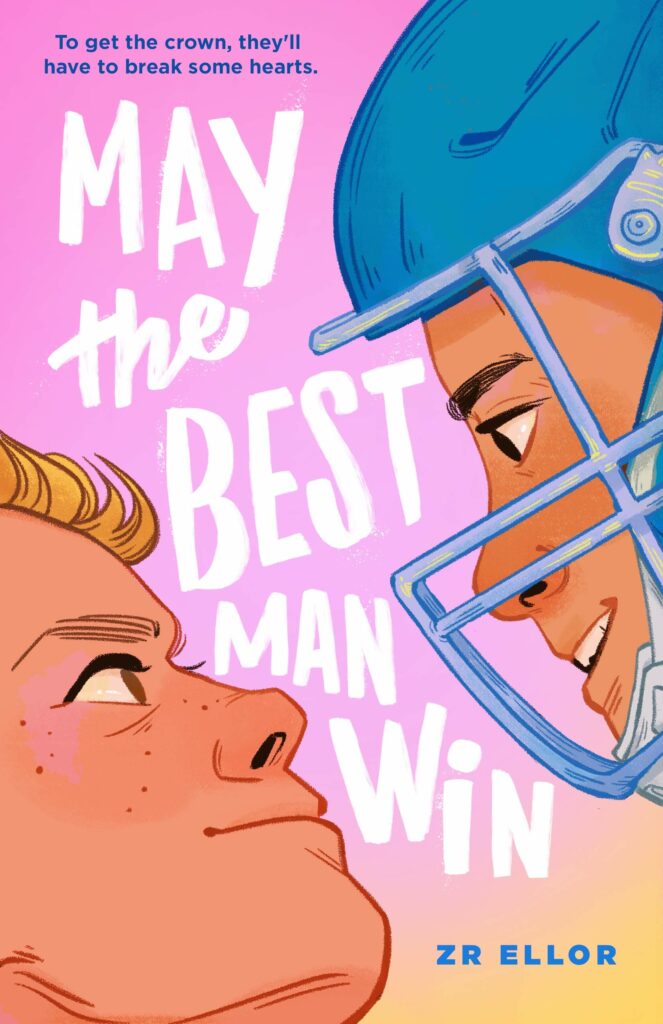 May the Best Man Win by Z.R. Ellor (18th May)
Jeremy Harkiss, cheer captain and student body president, won't let coming out as a transgender boy ruin his senior year. Instead of bowing to the bigots and outdate school administration, Jeremy decides to make some noise—and how better than by challenging his all-star ex-boyfriend, Lukas for the title of Homecoming King?
Lukas Rivers, football star and head of the Homecoming Committee, is just trying to find order in his life after his older brother's funeral and the loss long-term girlfriend—who turned out to be a boy. But when Jeremy threatens to break his heart and steal his crown, Lukas kick starts a plot to sabotage Jeremy's campaign.
When both boys take their rivalry too far, the dance is on the verge of being canceled. To save Homecoming, they'll have to face the hurt they're both hiding—and the lingering butterflies they can't deny.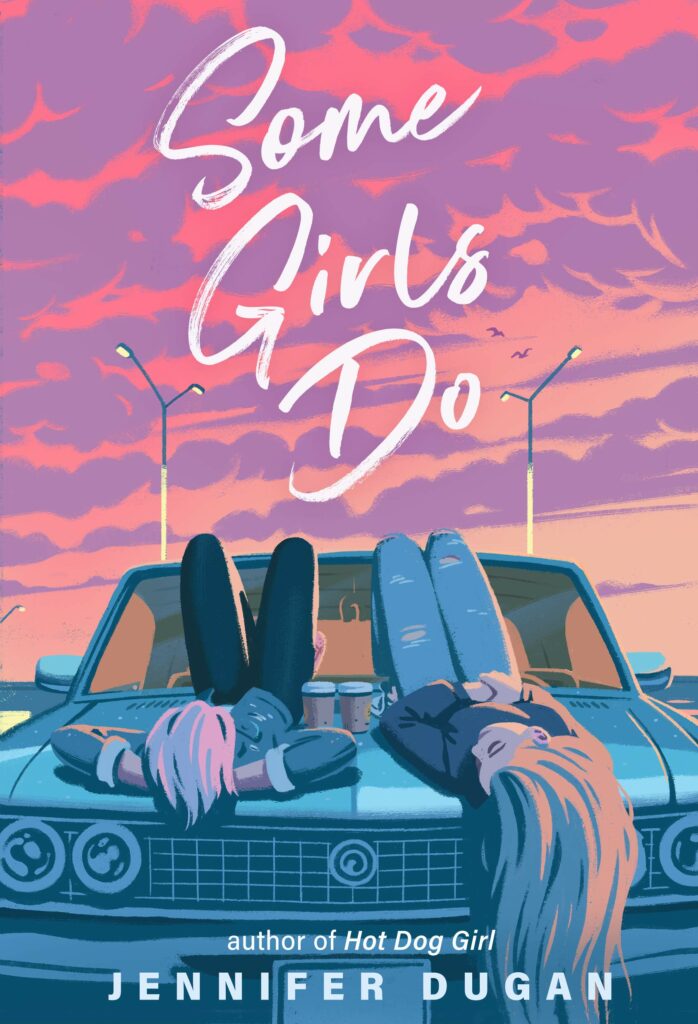 Some Girls Do by Jennifer Dugan (18th May)
Morgan, an elite track athlete, is forced to transfer high schools late in her senior year after it turns out being queer is against her private Catholic school's code of conduct. There, she meets Ruby, who has two hobbies: tinkering with her baby blue 1970 Ford Torino and competing in local beauty pageants, the latter to live out the dreams of her overbearing mother. The two are drawn to each other and can't deny their growing feelings. But while Morgan–out and proud, and determined to have a fresh start–doesn't want to have to keep their budding relationship a secret, Ruby isn't ready to come out yet. With each girl on a different path toward living her truth, can they go the distance together?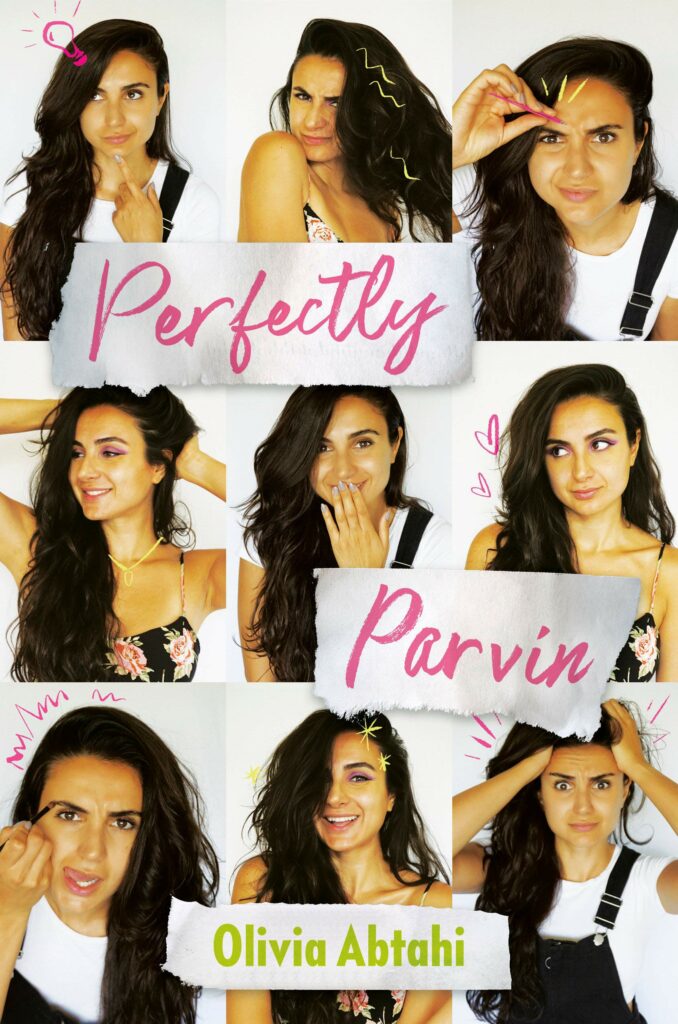 Perfectly Parvin by Olivia Abtahi (18th May)
Parvin has just had her heart broken when she meets the cutest boy at her new high school, Matty Fumero–with an emphasis on fumero, because he might be the smoking hot cure to all of her boy troubles. If Parvin can get Matty to ask her to homecoming, she's positive it will erase all the awful and embarrassing feelings He Who Will Not Be Named left her with after the summer. The only problem is Matty is definitely too cool for bassoon-playing, frizzy-haired, Cheeto-eating Parvin. Since being herself has not worked for her in the past (see aforementioned relationship), she decides that to be the girl who finally gets the guy, she should start acting like the women in her favorite rom-coms. Those girls aren't loud, they certainly don't cackle when they laugh, and they smile much more than they talk. Easy enough, right?
But as Parvin struggles through her parent-mandated Farsi lessons on the weekends, a budding friendship with a boy she can't help but be her unfiltered self with, and dealing with the ramifications of the Muslim Ban on her family in Iran, she realizes that being herself might just be the perfect thing after all.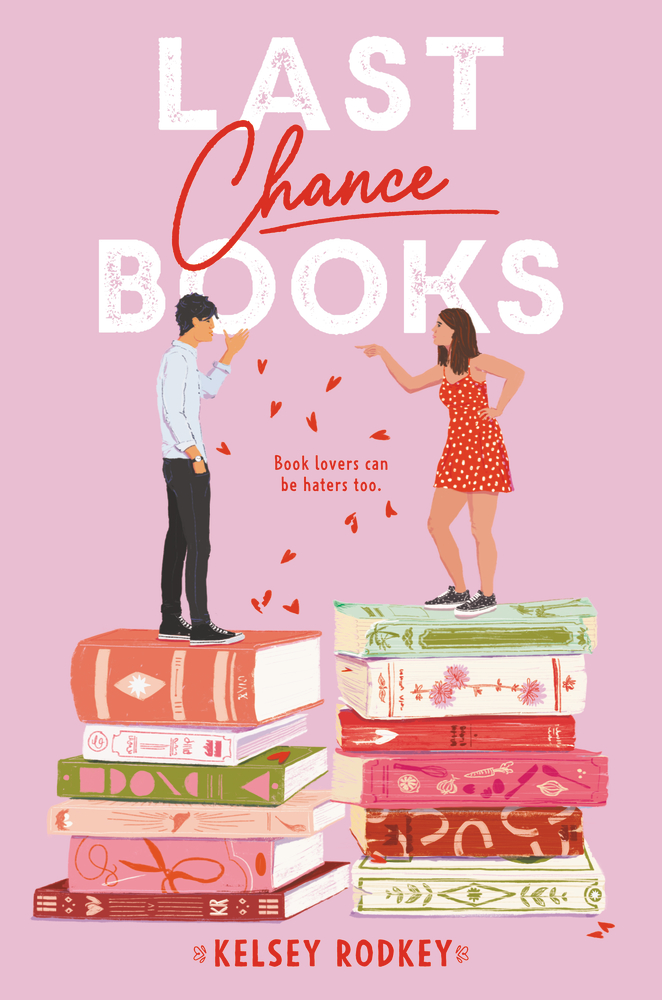 Last Chance Books by Kelsey Rodkey (18th May)
Don't you just love the smell of old books in the morning?
Madeline Moore does. Books & Moore, the musty bookstore her family has owned for generations, is where she feels most herself. Nothing is going to stop her from coming back after college to take over the store from her beloved aunt.
Nothing, that is—until a chain bookstore called Prologue opens across the street and threatens to shut them down.
Madeline sets out to demolish the competition, but Jasper, the guy who works over at Prologue, seems intent on ruining her life. Not only is he taking her customers, he has the unbelievable audacity to be… extremely cute. But that doesn't matter. Jasper is the enemy and he will be destroyed. After all—all's fair in love and (book) wars.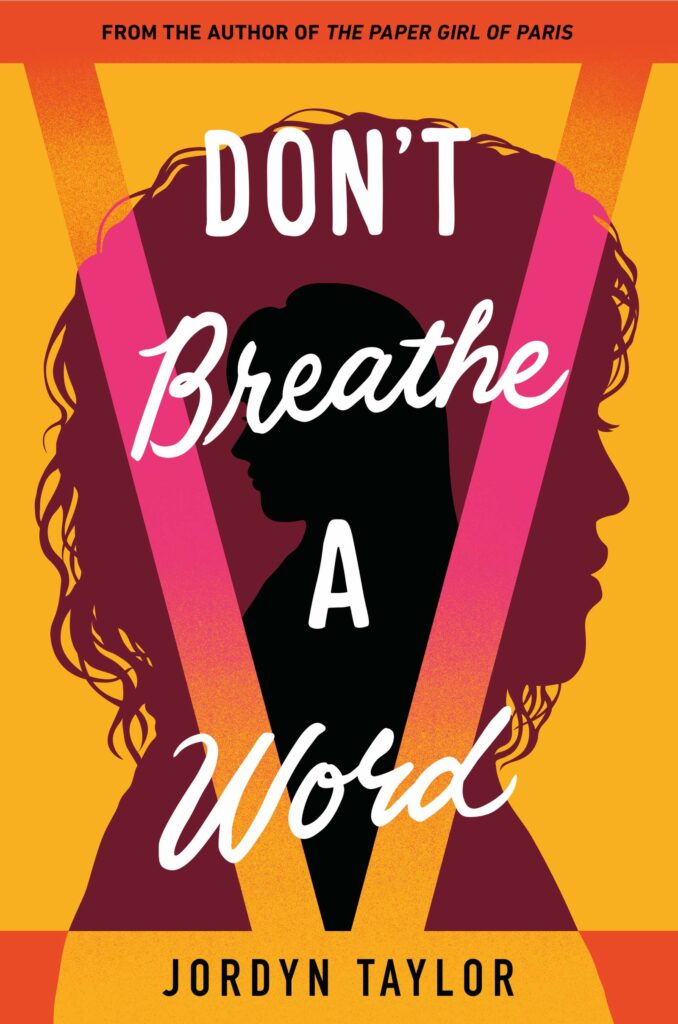 Don't Breathe a Word by Jordyn Taylor (18th May)
Present Day: Eva has never felt like she belonged… not in her own family or with her friends in New York City, and certainly not at a fancy boarding school like Hardwick Preparatory Academy. So when she is invited to join the Fives, an elite secret society, she jumps at the opportunity to finally be a part of something.
But what if the Fives are about more than just having the best parties and receiving special privileges from the school? What if they are also responsible for keeping some of Hardwick's biggest secrets buried?
1962: There is only one reason why Connie would volunteer to be one of the six students to participate in testing Hardwick's nuclear fallout shelter: Craig Allenby. While the thought of nuclear war sends her into a panic, she can't pass up the opportunity to spend four days locked in with the school's golden boy. However, Connie and the other students quickly discover that there is more to this "test" than they previously thought. As they are forced to follow an escalating series of commands, Connie realizes that one wrong move could have dangerous consequences.
Separated by sixty years , Eva's and Connie's stories become inextricably intertwined as Eva unravels the mystery of how six students went into the fallout shelter all those years ago . . . but only five came out.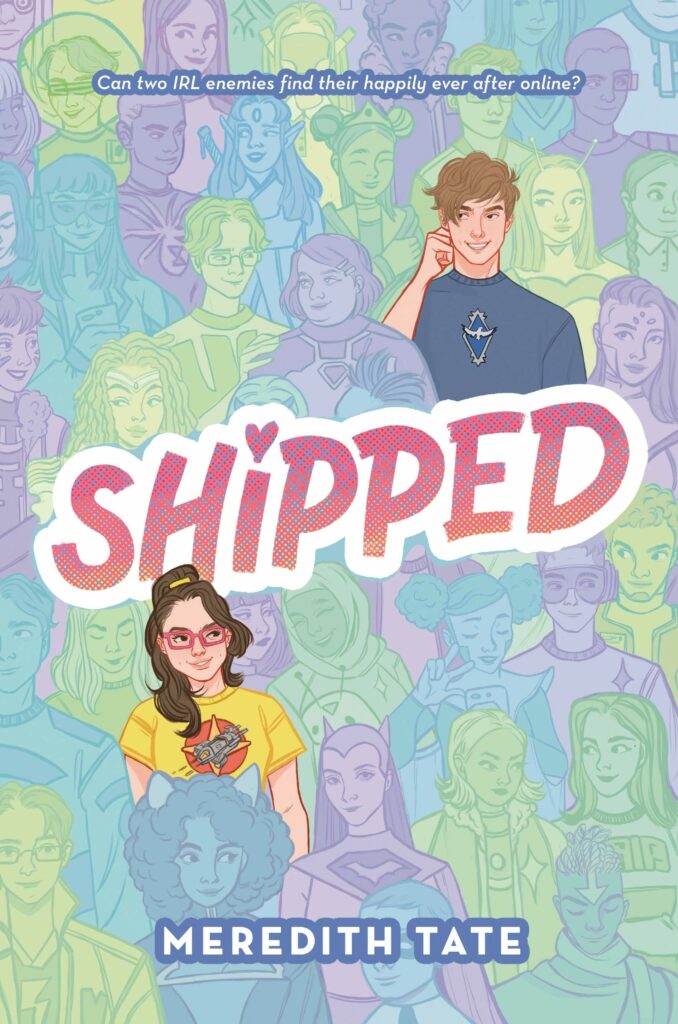 Shipped by Meredith Tate (18th May)
Stella Greene and Wesley Clarke are Gene Connolly Memorial High School's biggest rivals. While the two have been battling it out for top student, it's a race to the bottom when it comes to snide comments and pulling the dirtiest prank. For years, Stella and Wes have been the villain in each other's story, and now it's all-out war.
And there is no bigger battle than the one for valedictorian, and more specifically, the coveted valedictorian scholarship.
But Stella and Wes have more in common than they think. Both are huge fans of Warship Seven, a popular sci-fi TV drama with a dedicated online following, and the two start chatting under aliases–without a clue that their rival is just beyond the screen. They realize that they're both attending SciCon this year, so they plan to dress in their best cosplay and finally meet IRL.
While tensions at school are rising and SciCon inches closer and closer, the enemy lines between Stella and Wes blur when a class project shows them they might understand one another better than anyone else–and not just in cosplay.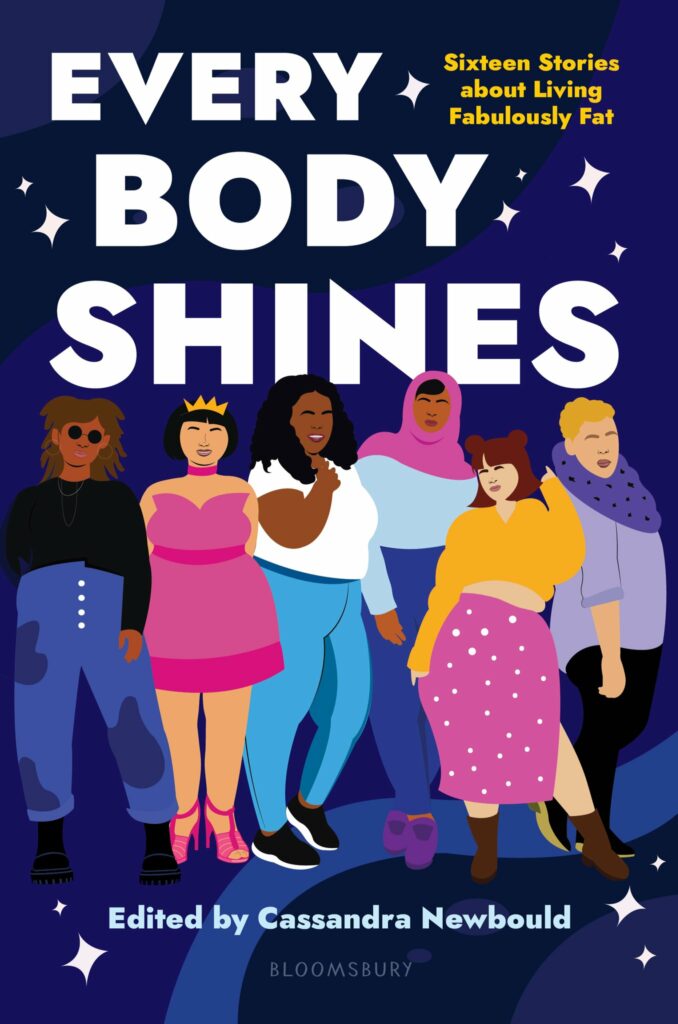 Every Body Shines: Sixteen Stories About Living Fabulously Fat edited by Cassandra Newbould (25th May)
An intersectional, feminist YA anthology from some of today's most exciting voices across a span of genres, all celebrating body diversity and fat acceptance through short stories.
Fat girls and boys and nonbinary teens are: friends who lift each other up, heroes who rescue themselves, big bodies in space, intellects taking up space, and bodies looking and feeling beautiful. They express themselves through fashion, sports and other physical pursuits, through food, and music, and art. They are flirting and falling in love. They are loving to themselves and one another. With stories that feature fat main characters starring in a multitude of stories and genres, and written by authors who live these lives too, this is truly a unique collection that shows fat young people the representation they deserve.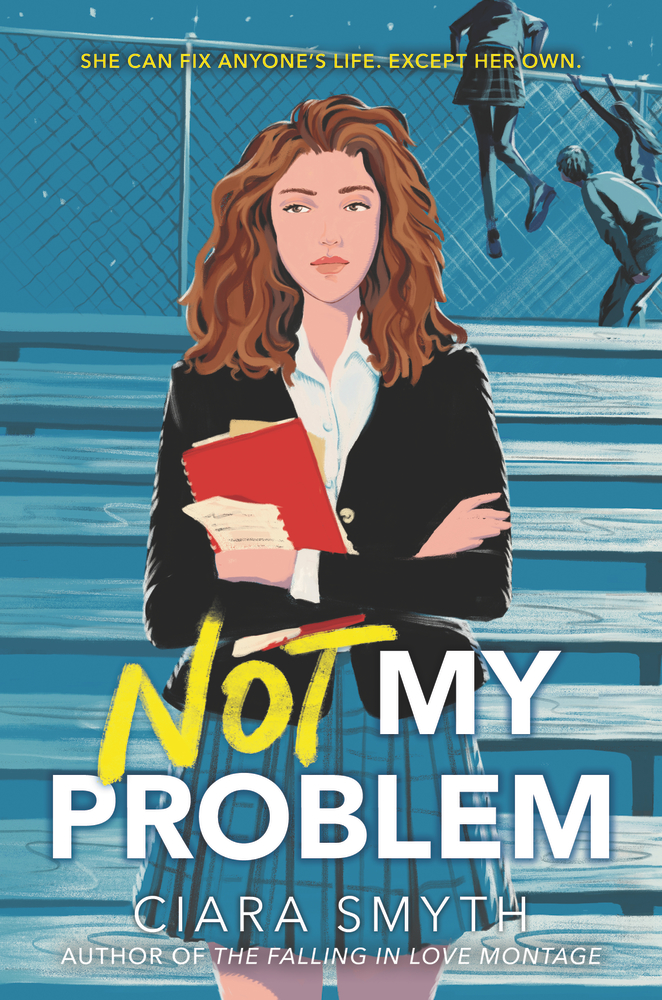 Not My Problem by Ciara Smyth (25th May)
Aideen has plenty of problems she can't fix. Her best (and only) friend is pulling away. Her mother's drinking problem is a constant concern. She's even running out of outlandish diseases to fake so she can skip PE.
But when Aideen stumbles on her nemesis, overachiever Meabh Kowalski, in the midst of a full-blown meltdown, she sees a problem that—unlike her own disaster of a life—seems refreshingly easy to solve. Meabh is desperate to escape her crushing pile of extracurriculars. Aideen volunteers to help. By pushing Meabh down the stairs.
Problem? Solved. Meabh's sprained ankle is the perfect excuse to ditch her overwhelming schedule. But when another student learns about their little scheme and brings Aideen another "client" who needs her "help," it kicks off a semester of traded favors, ill-advised hijinks, and an unexpected chance at love. Fixing other people's problems won't fix her own, but it might be the push she needs to start.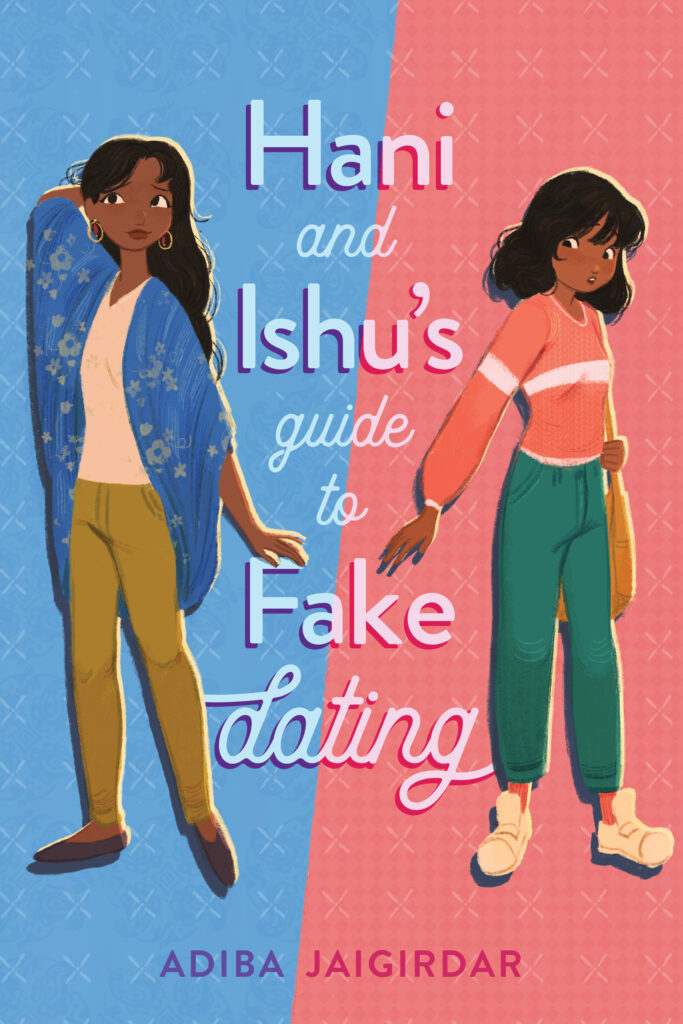 Hani and Ishu's Guide to Fake Dating by Adiba Jaigirdar (25th May)
Everyone likes Humaira "Hani" Khan—she's easy going and one of the most popular girls at school. But when she comes out to her friends as bisexual, they invalidate her identity, saying she can't be bi if she's only dated guys. Panicked, Hani blurts out that she's in a relationship…with a girl her friends absolutely hate—Ishita "Ishu" Dey. Ishu is the complete opposite of Hani. She's an academic overachiever who hopes that becoming head girl will set her on the right track for college. But Ishita agrees to help Hani, if Hani will help her become more popular so that she stands a chance of being elected head girl.
Despite their mutually beneficial pact, they start developing real feelings for each other. But relationships are complicated, and some people will do anything to stop two Bengali girls from achieving happily ever after.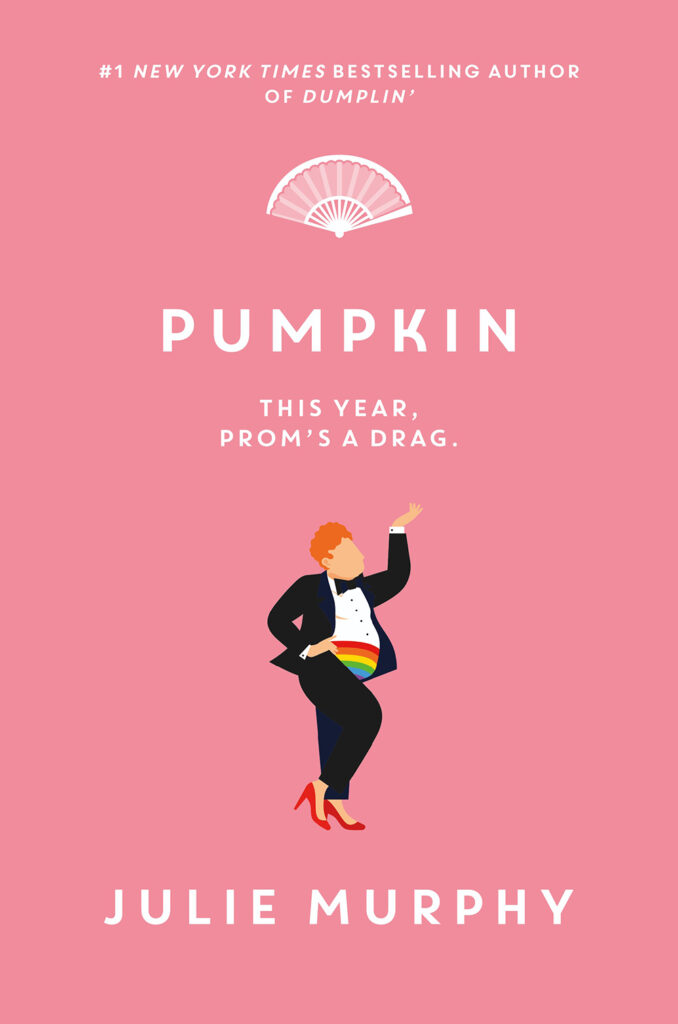 Pumpkin by Julie Murphy (25th May)
Waylon Russell Brewer is a fat, openly gay boy stuck in the small West Texas town of Clover City. His plan is to bide his time until he can graduate, move to Austin with his twin sister, Clementine, and finally go Full Waylon, so that he can live his Julie-the-hills-are-alive-with-the-sound-of-music-Andrews truth.
So when Clementine deviates from their master plan right after Waylon gets dumped, he throws caution to the wind and creates an audition tape for his favorite TV drag show, Fiercest of Them All. What he doesn't count on is the tape accidentally getting shared with the entire school. . . . As a result, Waylon is nominated for prom queen as a joke. Clem's girlfriend, Hannah Perez, also receives a joke nomination for prom king.
Waylon and Hannah decide there's only one thing to do: run—and leave high school with a bang. A very glittery bang. Along the way, Waylon discovers that there is a lot more to running for prom court than campaign posters and plastic crowns, especially when he has to spend so much time with the very cute and infuriating prom king nominee Tucker Watson. Waylon will need to learn that the best plan for tomorrow is living for today… especially with the help of some fellow queens…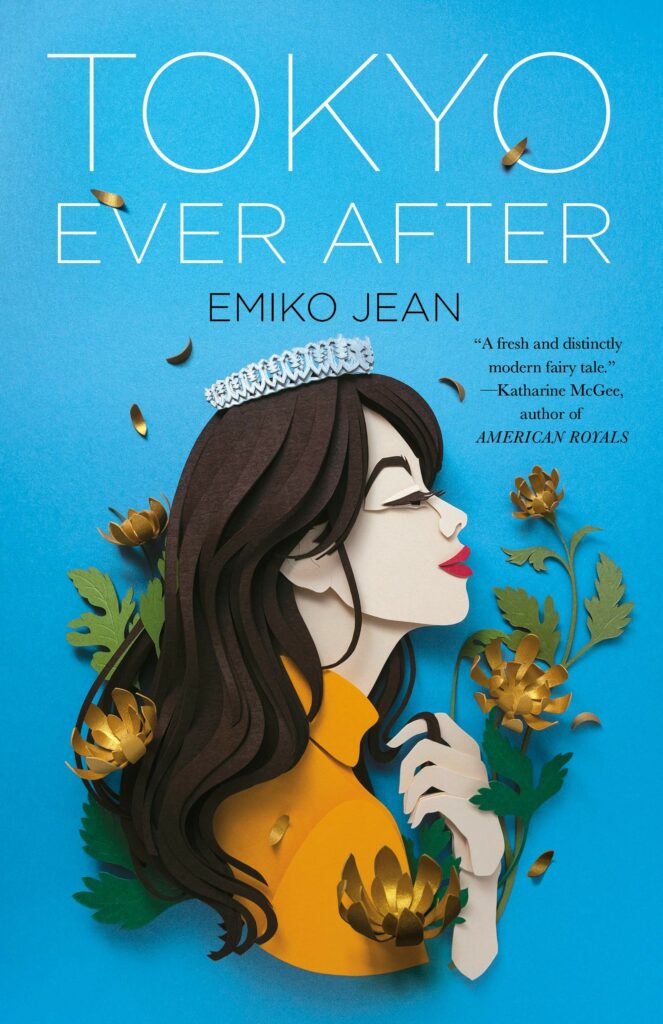 Tokyo Ever After by Emiko Jean (25th May)
Izumi Tanaka has never really felt like she fit in—it isn't easy being Japanese American in her small, mostly white, northern California town. Raised by a single mother, it's always been Izumi—or Izzy, because "It's easier this way"—and her mom against the world. But then Izzy discovers a clue to her previously unknown father's identity…and he's none other than the Crown Prince of Japan. Which means outspoken, irreverent Izzy is literally a princess.
In a whirlwind, Izzy travels to Japan to meet the father she never knew and discover the country she always dreamed of. But being a princess isn't all ball gowns and tiaras. There are conniving cousins, a hungry press, a scowling but handsome bodyguard who just might be her soulmate, and thousands of years of tradition and customs to learn practically overnight.
Izzy soon finds herself caught between worlds, and between versions of herself—back home, she was never "American" enough, and in Japan, she must prove she's "Japanese" enough. Will Izumi crumble under the weight of the crown, or will she live out her fairytale, happily ever after?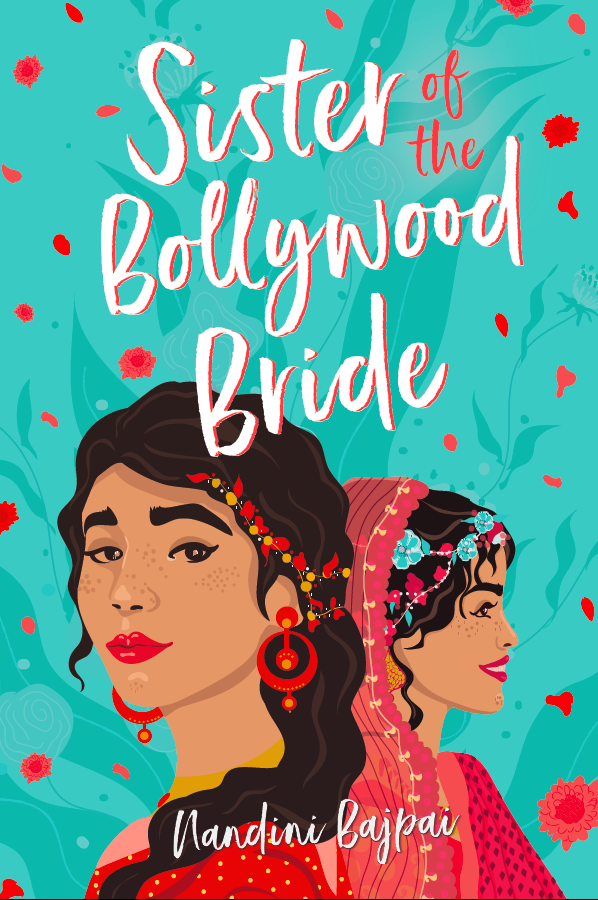 Sister of the Bollywood Bride by Nandini Bajpai (25th May)
Mini's big sister, Vinnie, is getting married. Their mom passed away seven years ago and between Dad's new start-up and Vinnie's medical residency, there's no one but Mini to plan the wedding. Dad raised her to know more about computers, calculus, and cars than desi weddings but from the moment Mini held the jewelry Mom left them, she wanted her sister to have the wedding Mom would've planned.
Now Mini has only two months to get it done and she's not going to let anything distract her, not even the persistent, mysterious, and smoking-hot Vir Mirchandani. Flower garlands, decorations, music, even a white wedding horse—everything is in place. That is, until a monster hurricane heads for Boston that could ruin everything. Will Mini come through as sister of the bride and save the day?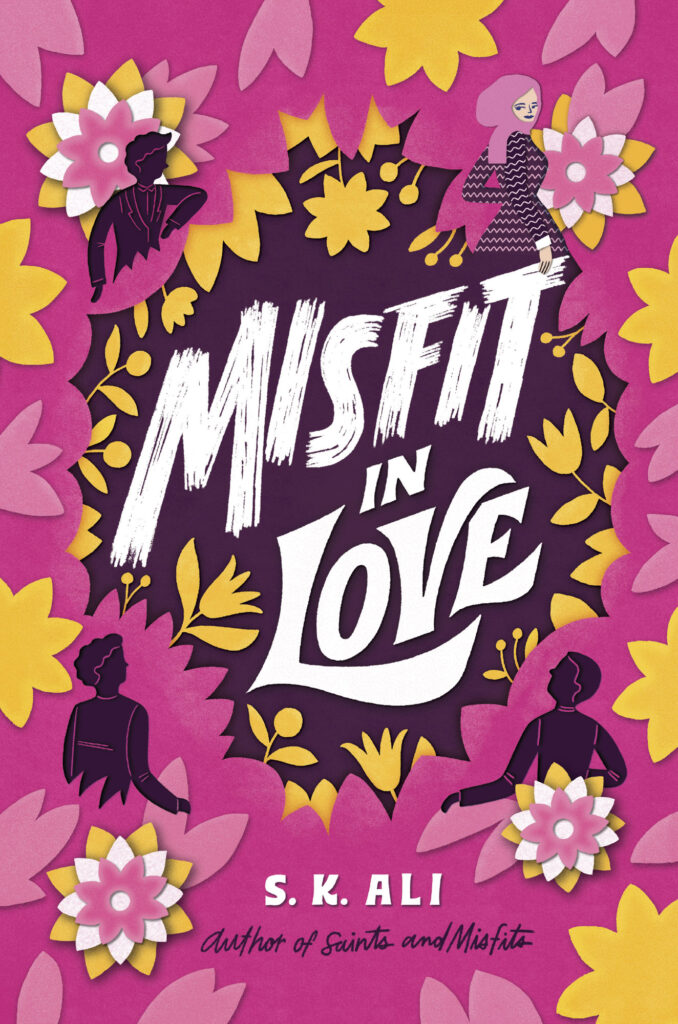 Misfit in Love by S.K. Ali (25th May)
Janna Yusuf is so excited for the weekend: her brother Muhammad's getting married, and she's reuniting with her mom, whom she's missed the whole summer. And Nuah's arriving for the weekend too. Sweet, constant Nuah.
The last time she saw him, Janna wasn't ready to reciprocate his feelings for her. But things are different now. She's finished high school, ready for college…and ready for Nuah.
It's time for Janna's (carefully planned) summer of love to begin—starting right at the wedding. But it wouldn't be a wedding if everything went according to plan. Muhammad's party choices aren't in line with his fiancée's taste at all, Janna's dad is acting strange, and her mom is spending more time with an old friend (and maybe love interest?) than Janna. And Nuah's treating her differently.
Just when things couldn't get more complicated, two newcomers—the dreamy Haytham and brooding Layth—have Janna more confused than ever about what her misfit heart really wants. Janna's summer of love is turning out to be super crowded and painfully unpredictable.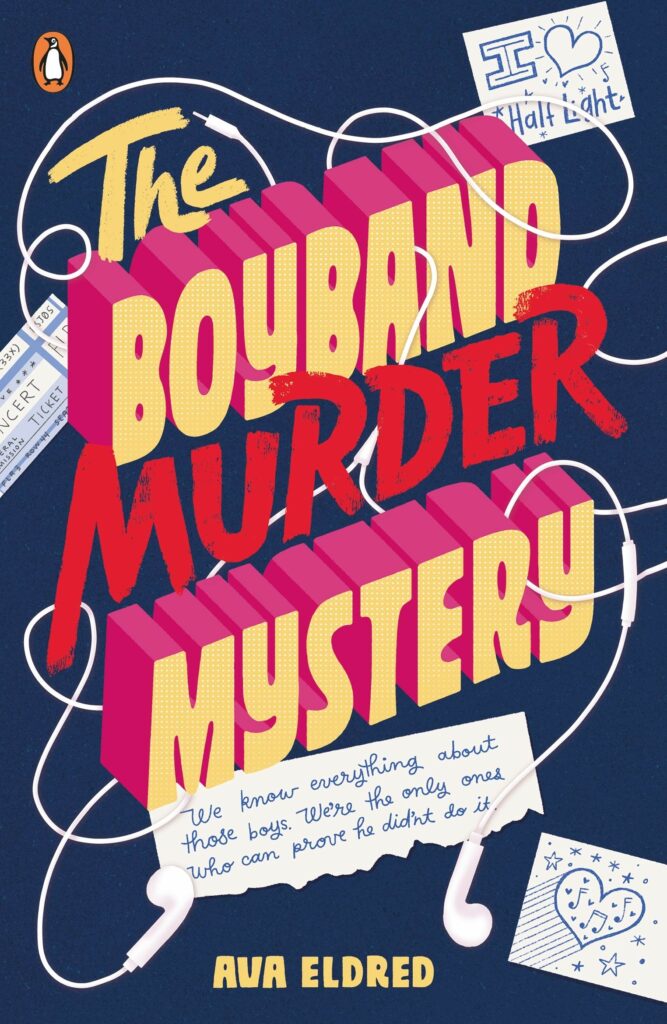 The Boyband Murder Mystery by Ava Eldred (27th May)
Harri and her best friends worship Half Light – an internationally famous boyband. When frontman Frankie is arrested on suspicion of murdering his oldest friend Evan, Harri feels like her world's about to fall apart. But quickly she realises that she – and all the other Half Light superfans out there – know and understand much more about these boys than any detective ever could.
Now she's rallying a fangirl army to prove Frankie's innocence – and to show the world that you should never underestimate a teenage girl with a passion…