30+ must read October YA book releases 2020
Let the spooky reading season commence...
The spooky season has officially arrived. So whether you're looking for a story to give you all the Halloween chills ( hello, Kingdom of the Wicked),  warm your heart during these cool autumnal nights (One Way or Another is the book for you), whisk you away to a new era entirely (you're going to love The Mirror: Broken Wish), or shield you from any Halloween horror (check out This Is All Your Fault), October has got you covered with these fabulous new YA titles.
---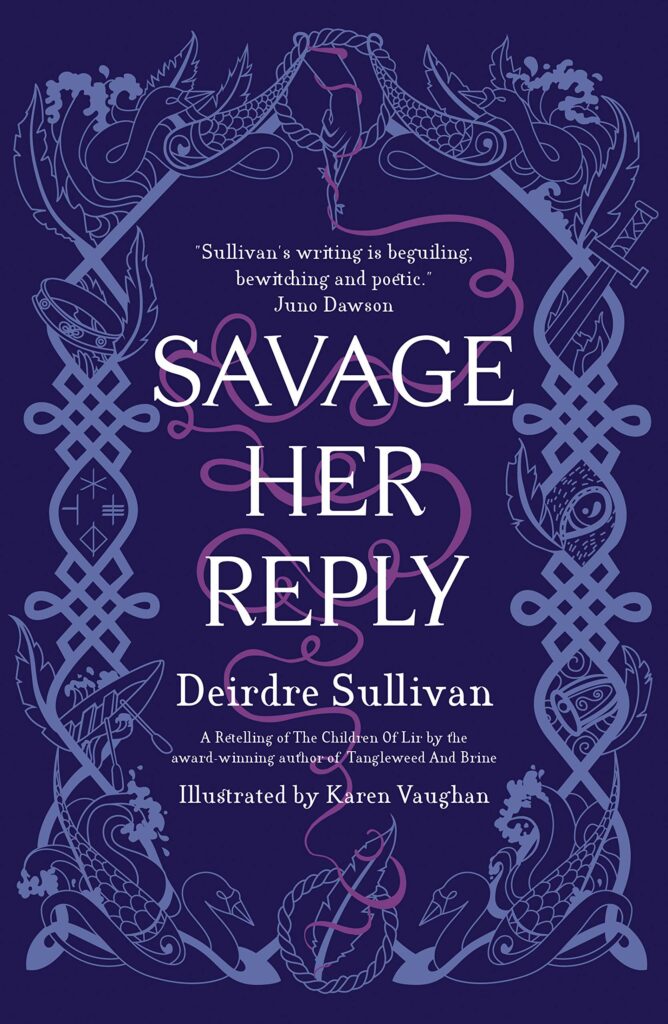 Savage Her Reply by Deirdre Sullivan (1st October)
A dark, feminist retelling of The Children of Lir told in Sullivan's hypnotic prose. A retelling of the favourite Irish fairytale The Children of Lir. Aife marries Lir, a king with four children by his previous wife. Jealous of his affection for his children, the witch Aife turns them into swans for 900 years. Retold through the voice of Aife, Savage Her Reply is unsettling and dark, feminist and fierce, yet nuanced in its exploration of the guilt of a complex character.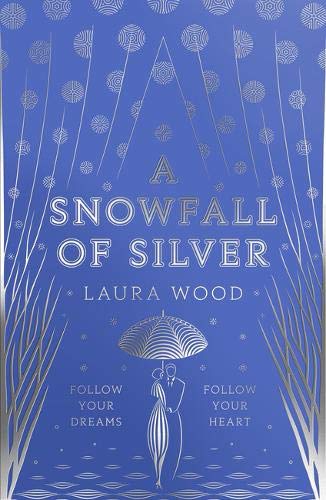 A Snowfall of Silver by Laura Wood (1st October)
In the Autumn of 1931, eighteen-year-old Freya Trevelyan runs away from her home in Cornwall to follow her dream of becoming an actress. When she is invited to join a theatrical company about to head out on tour, Freya thinks the path to success is clear, and, amidst all the glamour and bustle of stage life, she finds – for the first time – a place to belong. But can reality ever live up to her expectations? What if her life – and falling in love – turn out to be nothing like she planned?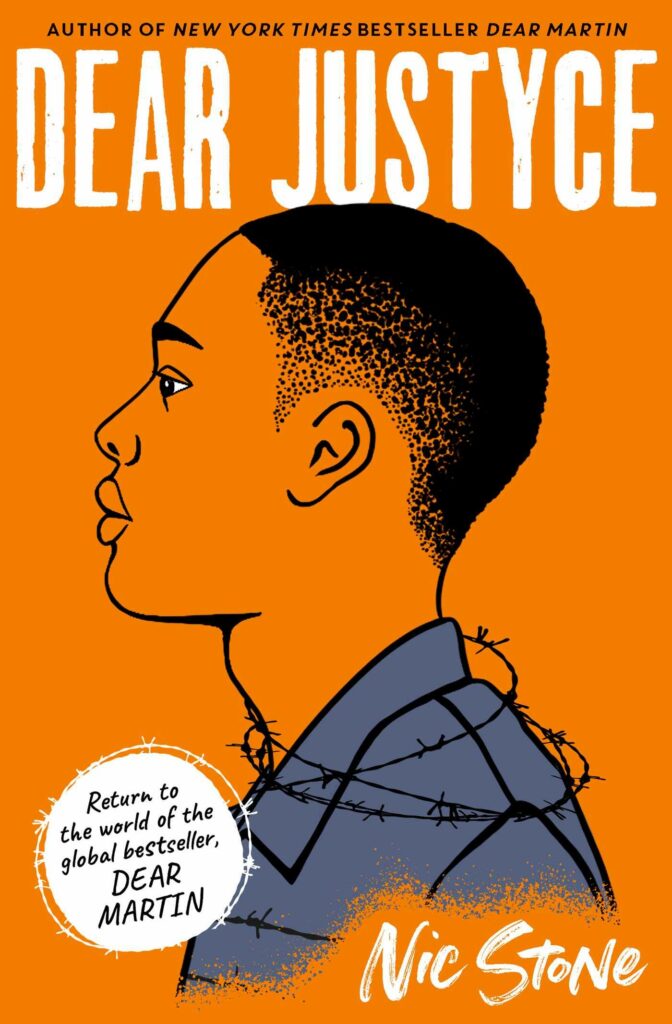 Dear Justyce by Nic Stone (6th October)
Shortly after teenager Quan enters a not guilty plea for the shooting death of a police officer, he is placed in a holding cell to await trial. Through a series of flashbacks and letters to Justyce, the protagonist of Dear Martin, Quan's story unravel.
From a troubled childhood and bad timing to a coerced confession and prejudiced police work, Nic Stone's newest novel takes an unflinching look at the flawed practices and ideologies that discriminate against African American boys and minorities in the American justice system.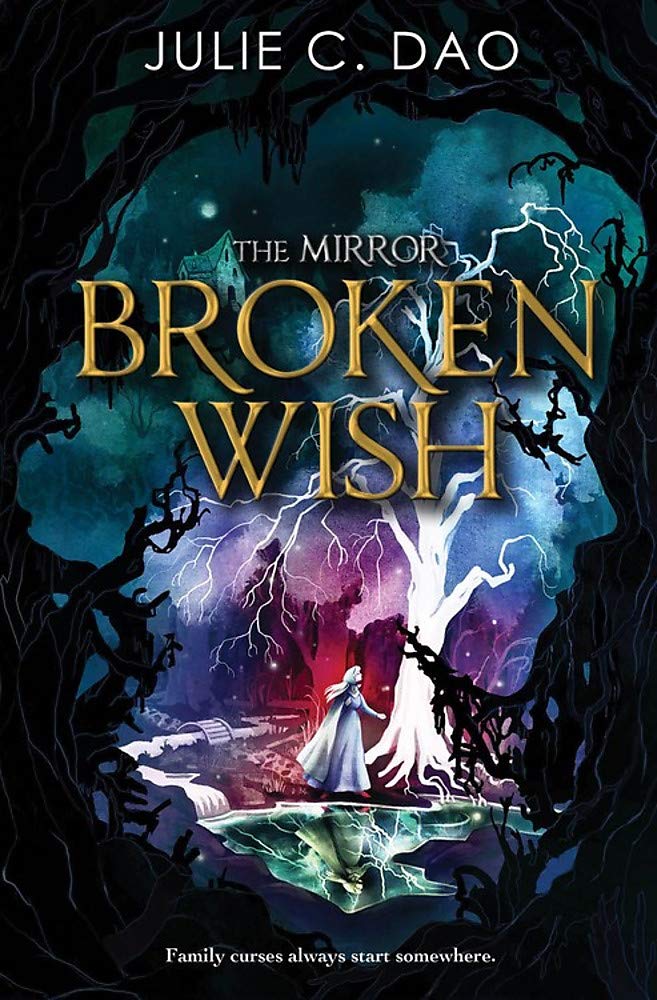 The Mirror: Broken Wish by Julie C. Dao (6th October)
1865
Hanau, Germany
Sixteen-year-old Elva has a secret. She has visions and strange powers that she will do anything to hide. She knows the warnings about what happens to witches in their small village of Hanau. She's heard the terrible things people say about the Witch of the North Woods, and the malicious hunts that follow. But when Elva accidentally witnesses a devastating vision of the future, she decides she has to do everything she can to prevent it. Tapping into her powers for the first time, Elva discovers a magical mirror and its owner—none other than the Witch of the North Woods herself. As Elva learns more about her burgeoning magic, and the lines between hero and villain start to blur, she must find a way to right past wrongs before it's too late.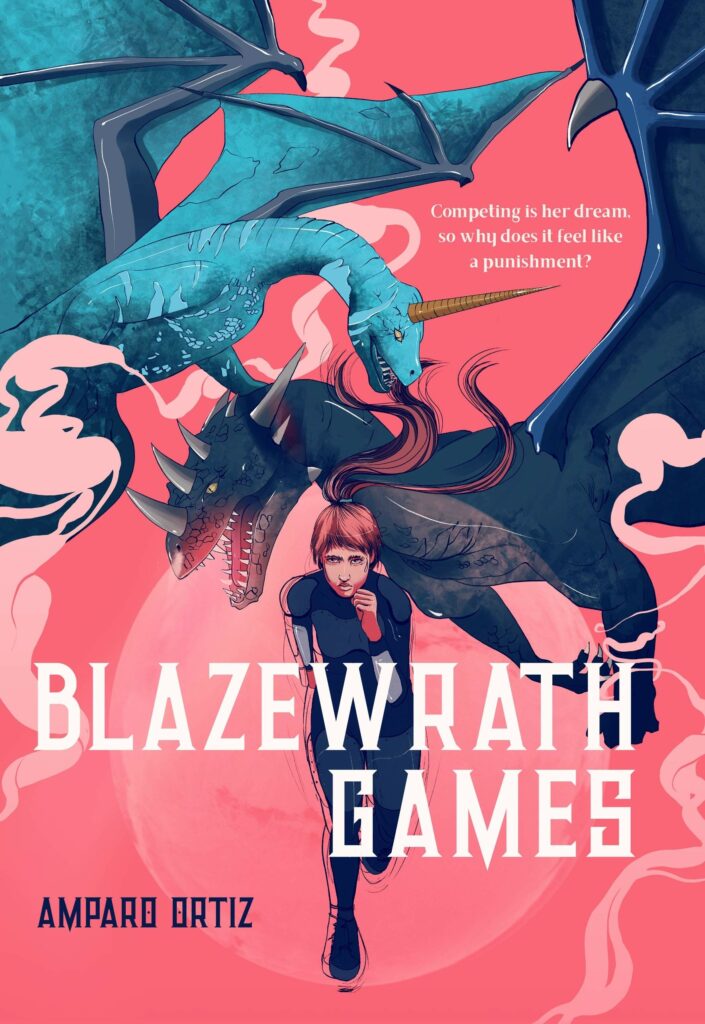 Blazewrath Games by Amparo Ortiz (6th October)
Lana Torres has always preferred dragons to people. In a few weeks, sixteen countries will compete in the Blazewrath World Cup, a tournament where dragons and their riders fight for glory in a dangerous relay. Lana longs to represent her native Puerto Rico in their first ever World Cup appearance, and when Puerto Rico's Runner—the only player without a dragon steed—is kicked off the team, she's given the chance.
But when she discovers that a former Blazewrath superstar has teamed up with the Sire—a legendary dragon who's cursed into human form—the safety of the Cup is jeopardized. The pair are burning down dragon sanctuaries around the world and refuse to stop unless the Cup gets cancelled. All Lana wanted was to represent her country. Now, to do that, she'll have to navigate an international conspiracy that's deadlier than her beloved sport.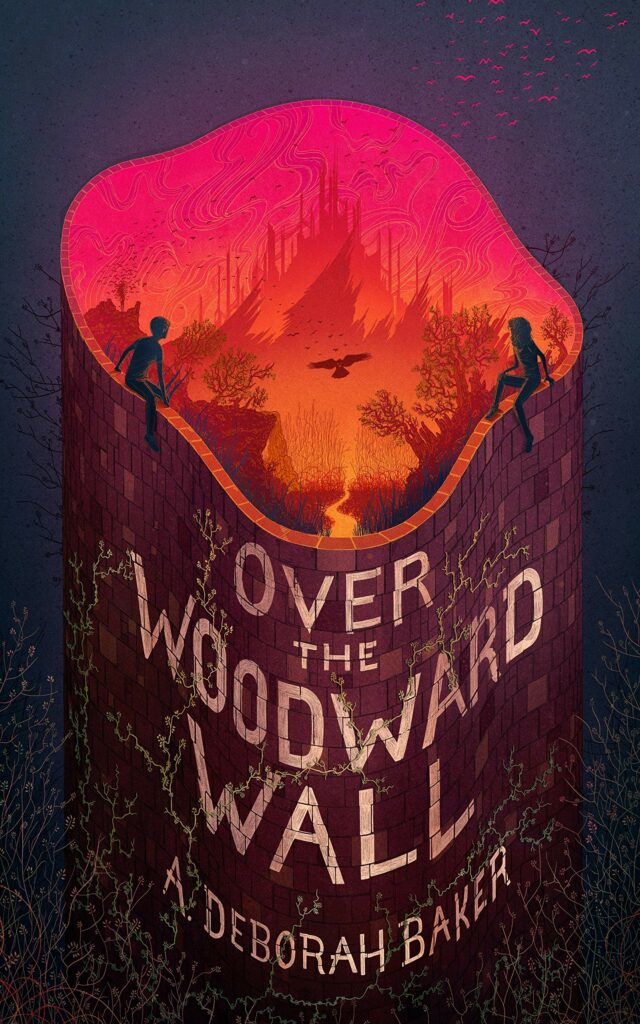 Over the Woodward Wall by A. Deborah Baker (6th October)
Avery is an exceptional child. Everything he does is precise, from the way he washes his face in the morning, to the way he completes his homework – without complaint, without fuss, without prompt.
Zib is also an exceptional child, because all children are, in their own way. But where everything Avery does and is can be measured, nothing Zib does can possibly be predicted, except for the fact that she can always be relied upon to be unpredictable.
They live on the same street.
They live in different worlds.
On an unplanned detour from home to school one morning, Avery and Zib find themselves climbing over a stone wall into the Up and Under – an impossible land filled with mystery, adventure and the strangest creatures. And they must find themselves and each other if they are to also find their way out and back to their own lives.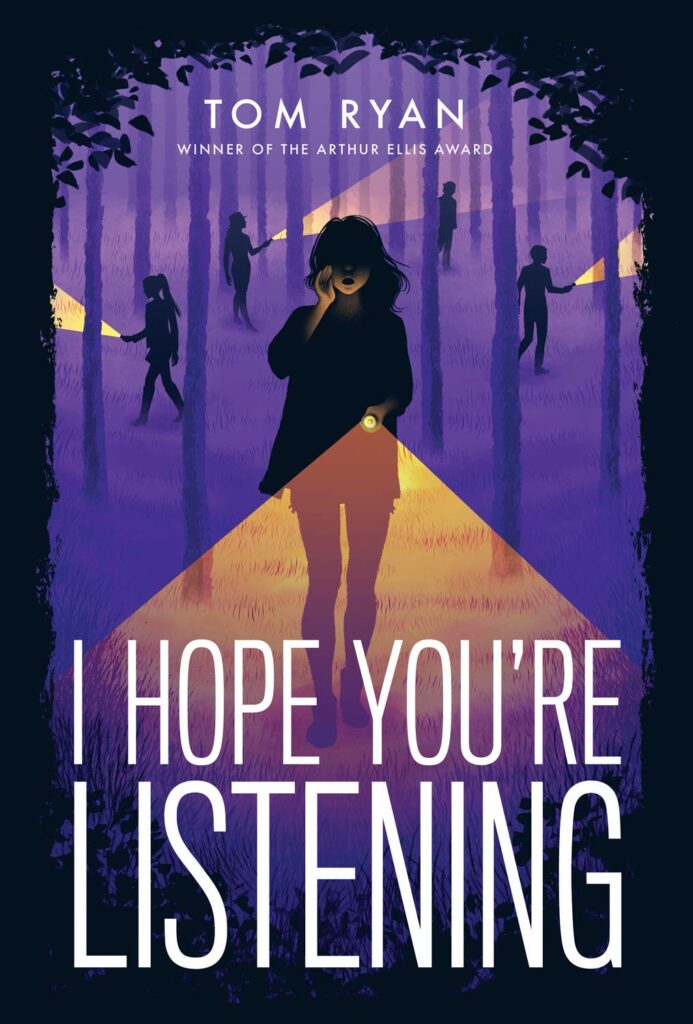 I Hope You're Listening by Tom Ryan (6th October)
In her small town, seventeen-year-old Delia "Dee" Skinner is known as the girl who wasn't taken. Ten years ago she witnessed the abduction of her best friend, Sibby. And though she told the police everything she remembered, it wasn't enough. Sibby was never seen again.
At night, Dee deals with her guilt by becoming someone else: the Seeker, the voice behind the popular true crime podcast Radio Silent, which features missing persons cases and works with online sleuths to solve them. Nobody knows Dee's the Seeker, and she plans to keep it that way.
When another little girl in town goes missing, and the case is linked to Sibby's disappearance, Dee has a chance to get answers with the help of her virtual detectives and the intriguing new girl at school. But how much of her own story is she willing to reveal in order to uncover the truth?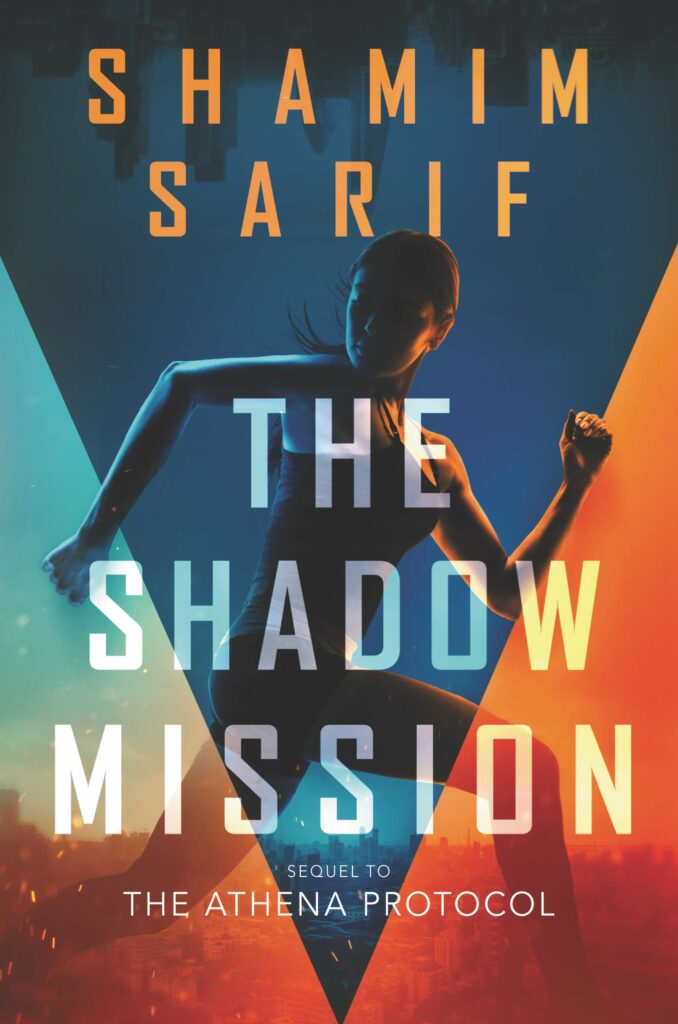 The Shadow Mission by Shamim Sarif (6th October)
Jessie Archer faced down death to prove her dedication to Athena, the elite organization of female spies she works for. Now she's back on the team, in time to head to Pakistan to take down the man whose actions spurred Athena's founders to create the secretive squad. But his connections spread farther than anyone knew, and when a girls' school in Mumbai is bombed, a shadowy far-right organization reveals itself—and its evil plans to continue attacks.
When someone close to the investigation turns on Athena, Jessie knows that their time to save everyone is nearly up. Once again, she'll have to risk everything to protect the vulnerable and prove herself.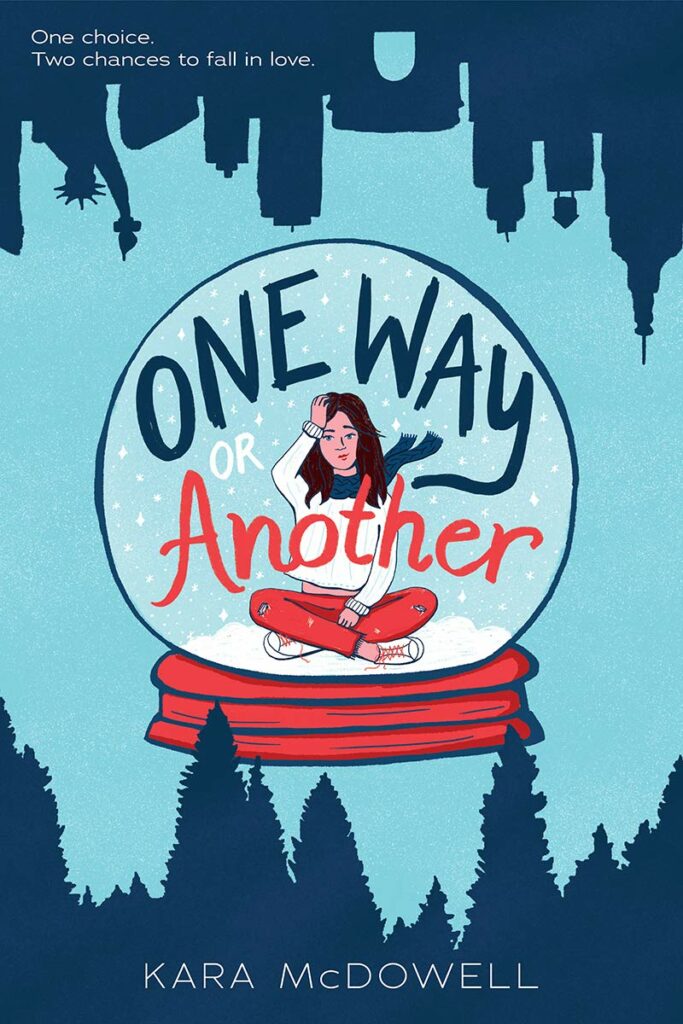 One Way or Another by Kara McDowell (6th October)
The average person makes 35,000 decisions every single day. That's about 34,999 too many for Paige Collins who lives in debilitating fear of making the wrong choice. The simple act of picking an art elective is enough to send her into a spiral of what ifs. What if she's destined to be a famous ceramicist but wastes her talent in drama club? What if there's a carbon monoxide leak in the ceramics studio and everyone drops dead? (Grim, but possible!) That's why when Paige is presented with two last-minute options for Christmas vacation, she's paralyzed by indecision. Should she go with her best friend (and longtime crush) Fitz to his family's romantic mountain cabin? Or should she accompany her mom to New York, a city Paige has spent her whole life dreaming about?
Just when it seems like Paige will crack from the pressure of choosing, fate steps in — in the form of a slippery grocery store floor — and Paige's life splits into two very different parallel paths. One path leads to New York where Paige falls for the city… and the charms of her unexpected tour guide. The other leads to the mountains where Paige might finally get her chance with Fitz… until her anxiety threatens to ruin everything. However, before Paige gets her happy ending in either destiny, she'll have to face the truth about her struggle with anxiety — and learn that you don't have to be "perfect" to deserve true love.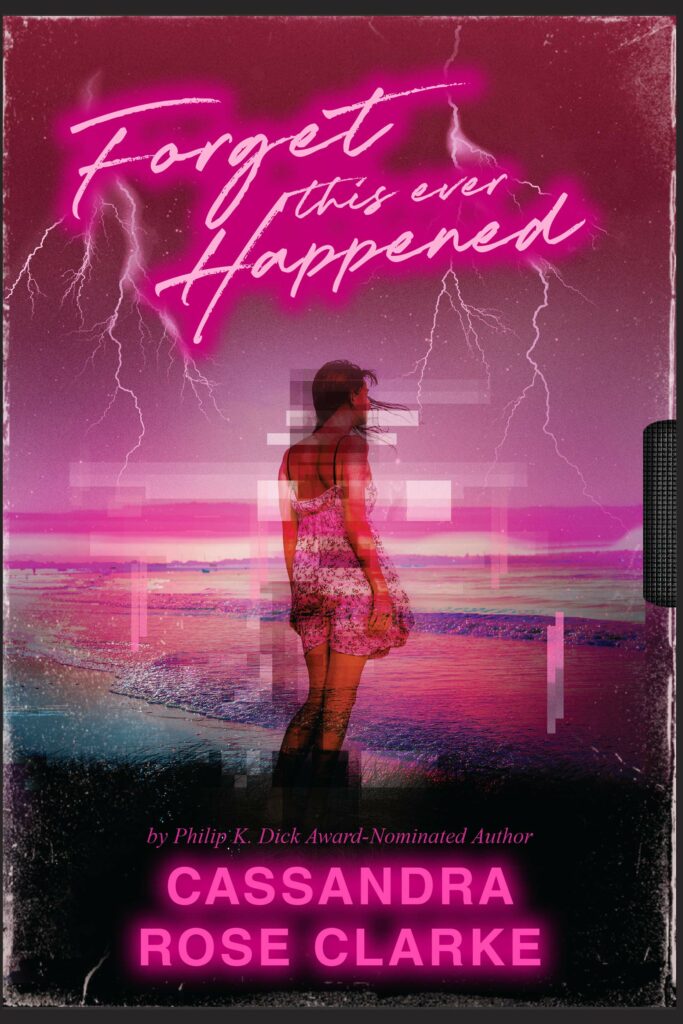 Forget This Ever Happened by Cassandra Rose Clarke (6th October)
Summer, 1993. Claire has been dumped in rural Indianola, Texas, to spend her whole vacation taking care of mean, sickly Grammy. There's nothing too remarkable about Indianola: it's run-down, shabby, and stifling hot, a pin-dot on the Gulf Coast.
Well, there is one remarkable thing, she discovers. Something otherworldly. But if you leave Indianola, you forget about it… and if you stay, you have to live with it every day. Because there's a confluence of energies at Indianola, a fissure in time and space, a gap in reality. Nothing is as it seems. And unless Claire can figure out this town–the talkative lizards under the pecan trees; the honey-sweet but terrifying girl next door; the cute daughter of a powerful family, who would answer Claire's questions if she had any answers; the pervasive sense of history coming unspooled, like a video tape–she might never leave.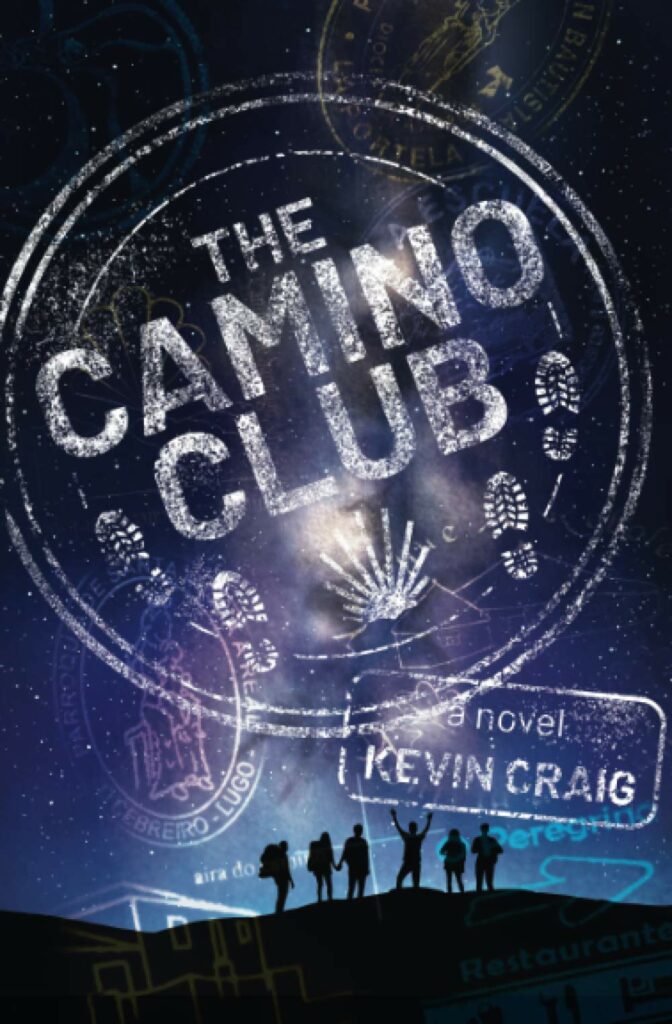 The Camino Club by Kevin Craig (6th October)
After getting in trouble with the law, six wayward teens are given an ultimatum: serve time in juvenile detention for their crimes, or walk the Camino de Santiago pilgrimage route across Spain over the summer holidays with a pair of court appointed counselor/guides. When it becomes clear the long walk isn't really all that much of an option, they set out on a journey that will either make or break who they are and who they are to become.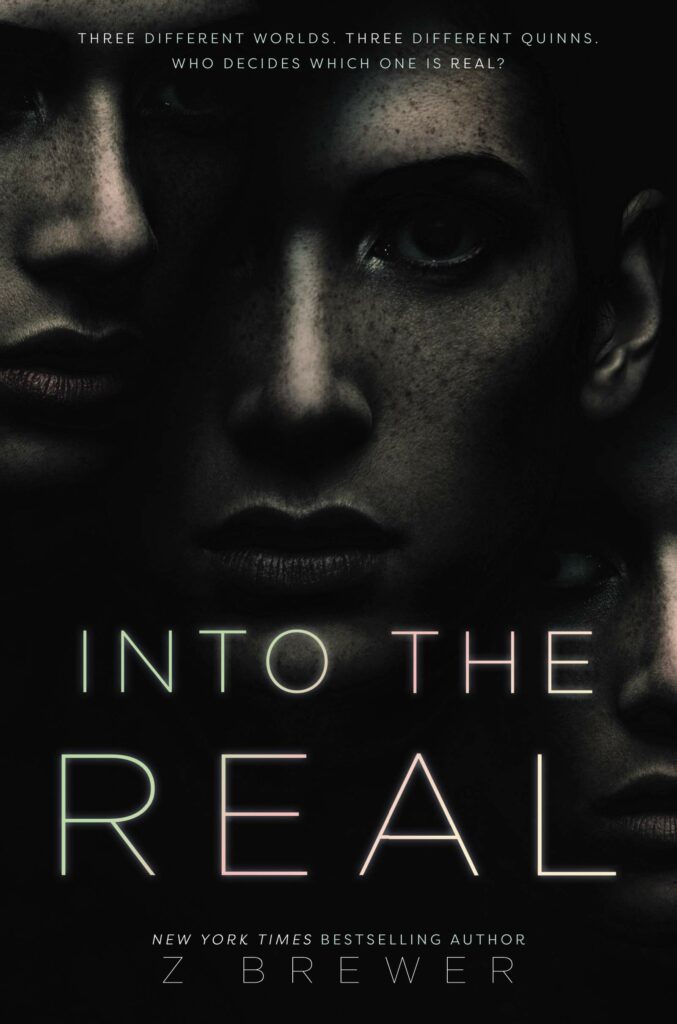 Into the Real by Z Brewer (6th October)
Three Quinns. Three realities. Three Brumes.
The first Brume is a waking nightmare, overrun by literal monsters and cutthroat survivors. For Quinn, who is openly genderqueer, the only silver lining is their friendship with Lia—and the hope that there might still be a safe place somewhere else in the world.
The second Brume is a prison with no bars. Forced to "sort out" their sexuality with other teens at Camp Redemption, Quinn must also figure out why presenting as female has never felt quite right.
The third Brume is a warzone. For Quinn, who presents as male, leading the Resistance against an authoritarian government is hard, since even the Resistance might not accept them if they knew Quinn's truth.
As Quinn starts to realize that they might be one person alternating among these three worlds and identities, they wonder: Which world is the real one? Or do they all contain some deeper truth? You can't run from the monster. The monster is you.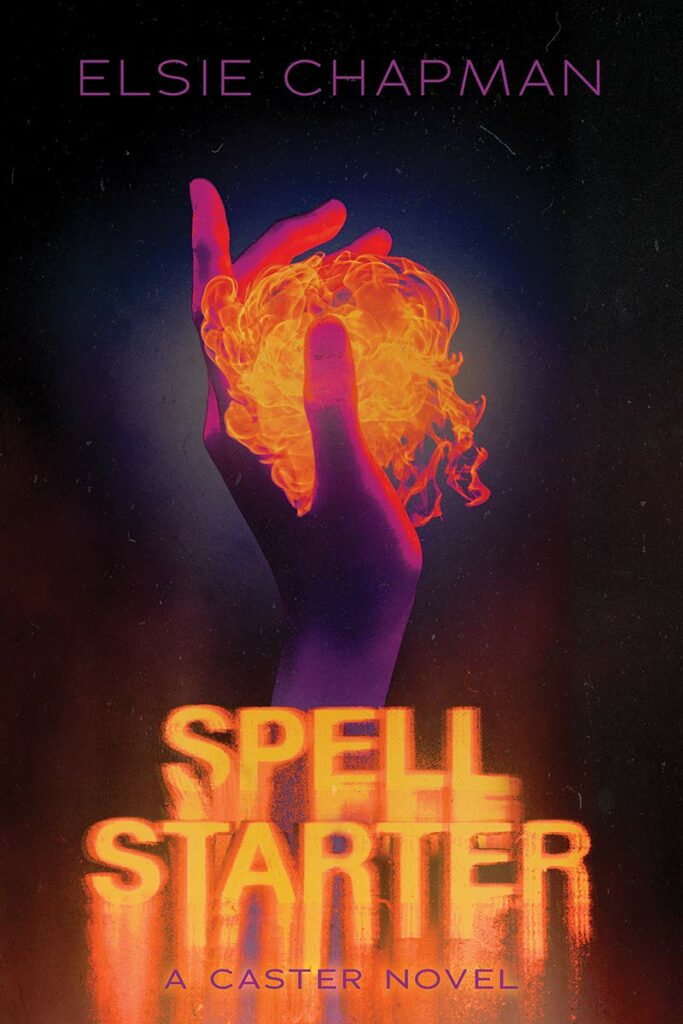 Spell Starter by Elsie Chapman (6th October)
Yes, Aza Wu now has magic back. But like all things in her life, it has come at a great cost. After the tournament, Aza is able to pay off her parents' debt to Saint Willow. Unfortunately, the cost of the gathering spell she used to strip Finch of his magic has put her permanently in the employ of the gang leader. Aza has been doing little errands using real magic — collecting debts, putting the squeeze on new businesses in the district. But that had never been the plan. Saint Willow is nothing if not ambitious and having Aza as a fighter is much more lucrative than as a fixer. Especially if she can control the outcome. Aza is going to have to put it all on the line again to get out of this situation!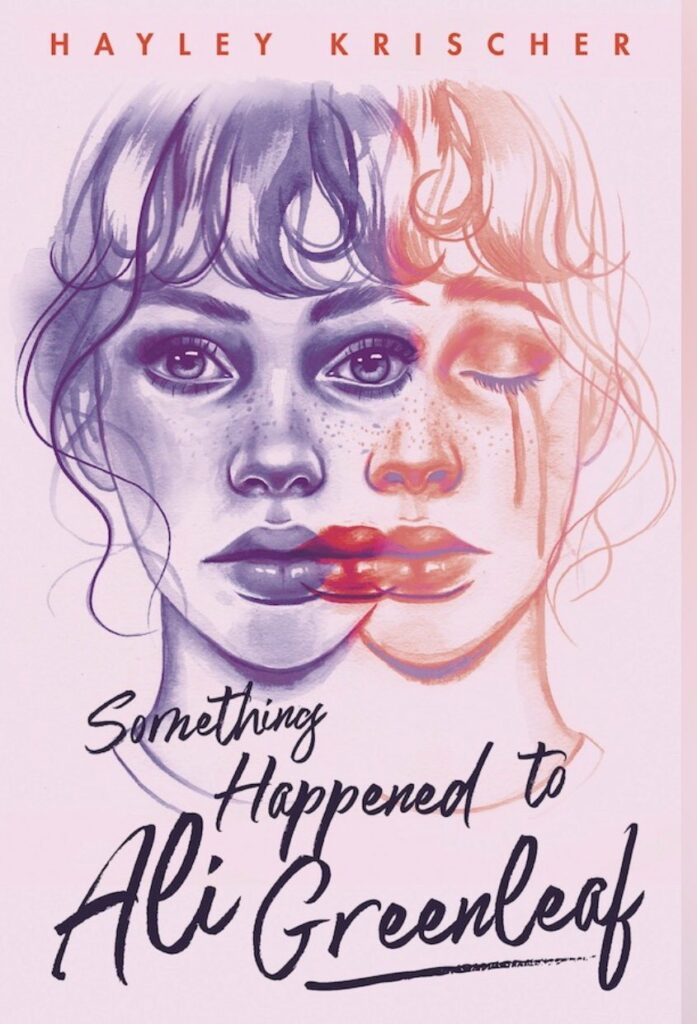 Something Happened to Ali Greenleaf by Hayley Krischer (6th October)
Ali Greenleaf and Blythe Jensen couldn't be more different. Ali is sweet, bitingly funny, and just a little naive. Blythe is beautiful, terrifying, and the most popular girl in school. They've never even talked to each other, until a party when Ali decides she'll finally make her move on Sean Nessel, her longtime crush, and the soccer team's superstar. But Sean pushes Ali farther than she wants to go. When she resists–he rapes her.
Blythe sees Ali when she runs from the party, everyone sees her. And Blythe knows something happened with Sean, she knows how he treats girls. Even so, she's his best friend, his confidant. When he begs her to help him, she can't resist. So Blythe befriends Ali in her attempt to make things right with Sean, bringing Ali into a circle of ruthless popular girls, and sharing her own dark secrets. Despite the betrayal at the heart of their relationship, they see each other, in a way no one ever has before.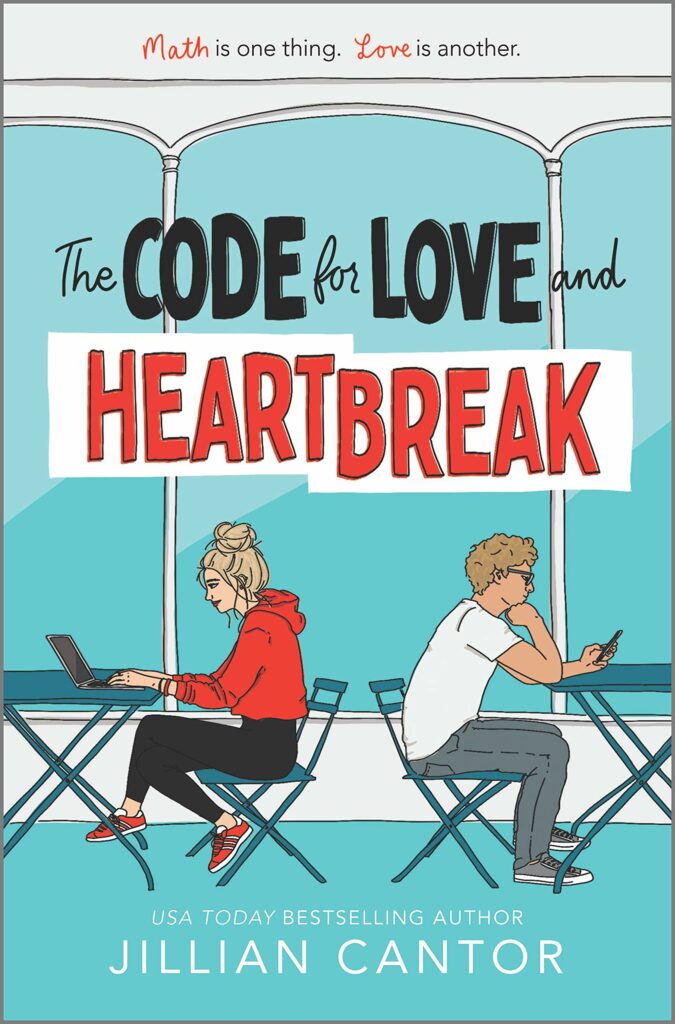 The Code for Love and Heartbreak by Jillian Cantor (6th October)
Emma Woodhouse is a genius at math, but clueless about people. After all, people are unreliable. They let you down—just like Emma's sister, Izzy, did this year, when she moved to California for college. But numbers…those you can count on. (No pun intended.)
Emma's senior year is going to be all about numbers, and seeing how far they can take her. When she and George, her Coding Club co-president, are tasked with brainstorming a new project, The Code for Love is born—a matchmaking app that goes far beyond swiping, using algorithms to calculate compatibility. George disapproves of Emma's idea, accusing her of meddling in people's lives. But all the happy new couples at school are proof that the app works. At least at first.
Emma's code is flawless. So why is it that perfectly matched couples start breaking up, the wrong people keep falling for each other and her own feelings defy any algorithm? Emma thought math could solve everything. But there's nothing more complex—or unpredictable—than love.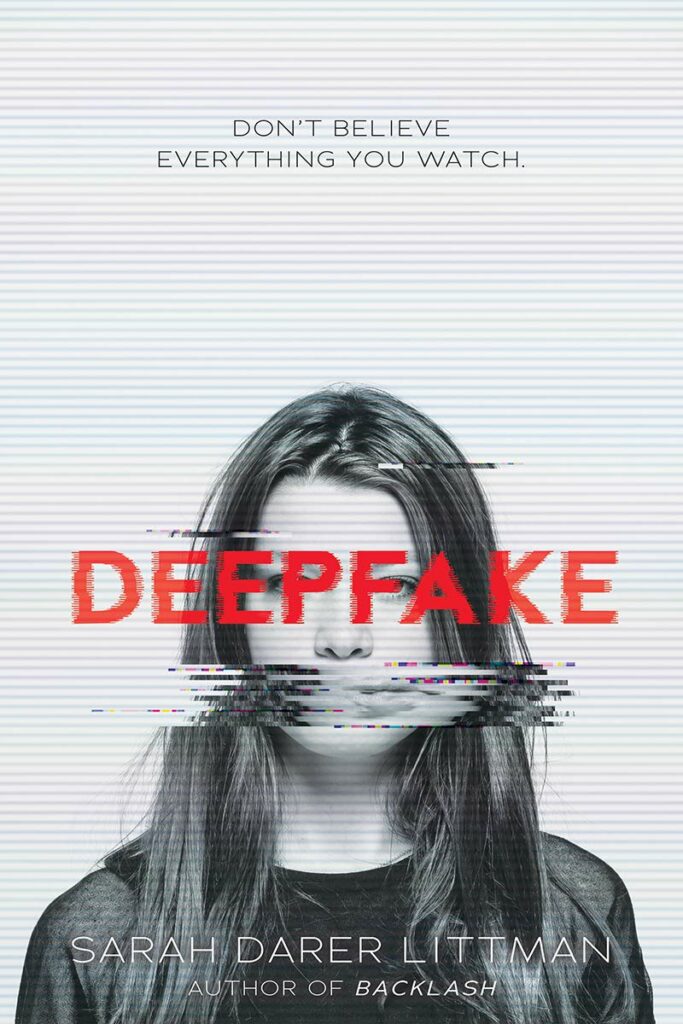 Deepfake by Sarah Darer Littman (6th October)
Dara Simons and Will Hochman have everything they've ever wanted. They are the rulers of Greenpoint High's geekdom, overachieving in every way, and it's an intense competition to see who will be valedictorian. One the entire school is invested in. That is, until Rumor Has It, the anonymous gossip site, posts a video of Dara accusing Will of paying someone to take the SAT for him.
When the video goes viral, suddenly Will's being investigated, and everyone's wondering how he pulled off cheating on the SAT. But Dara swears that she didn't say any of those things, which seems a little hard to believe since it's her in the video.
Did Will cheat? Is it Dara saying he did? Who's lying, and who's telling the truth? The answer is more shocking than anyone realizes …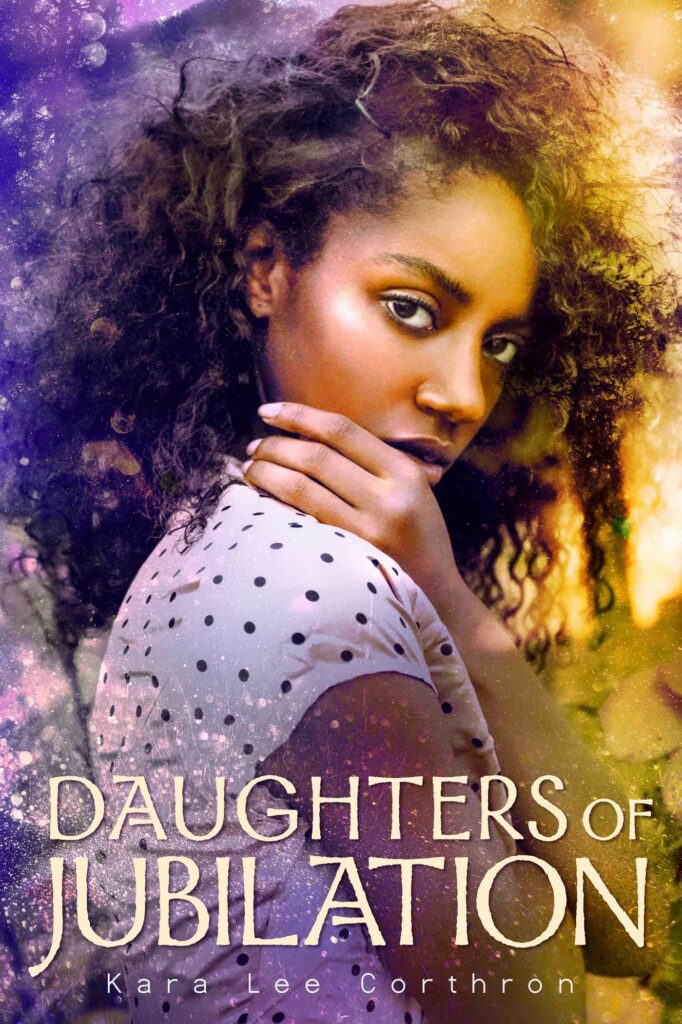 Daughters of Jubilation by Kara Lee Corthron (13th October)
In the Jim Crow South, white supremacy reigns and tensions are high. But Evalene Deschamps has other things to worry about. She has two little sisters to look after, an overworked single mother, and a longtime crush who is finally making a move.
On top of all that, Evvie's magic abilities are growing stronger by the day. Her family calls it jubilation—a gift passed down from generations of black women since the time of slavery. And as Evvie's talents waken, something dark comes loose and threatens to resurface. And when the demons of Evvie's past finally shake free, she must embrace her mighty lineage, and summon the power that lies within her.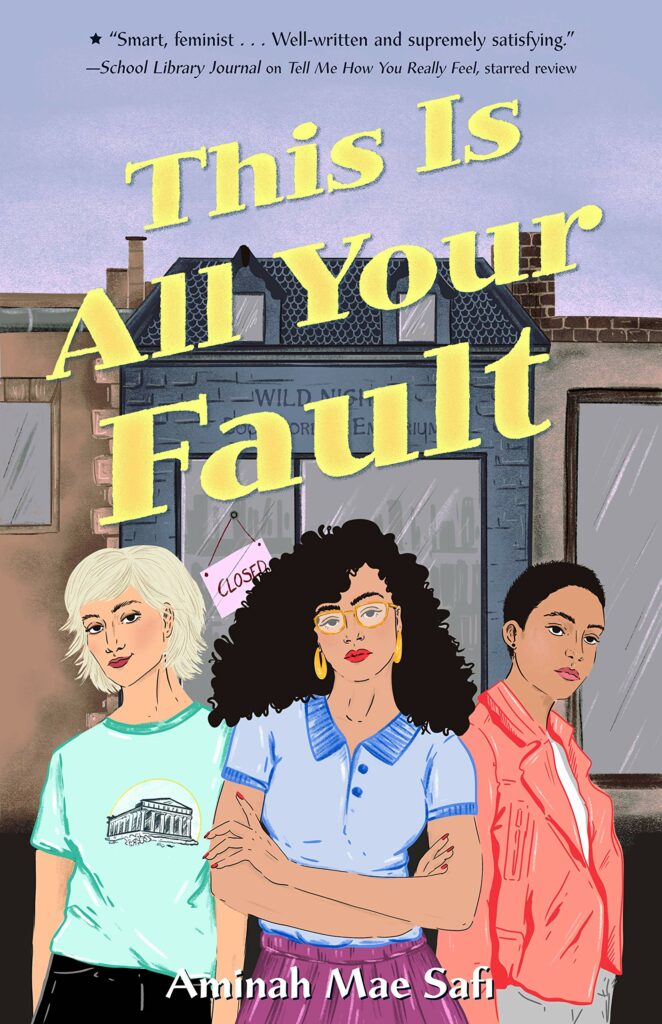 This is All Your Fault by Aminah Mae Safi (13th October)
Rinn Olivera is finally going to tell her longtime crush AJ that she's in love with him.
Daniella Korres writes poetry for her own account, but nobody knows it's her.
Imogen Azar is just trying to make it through the day.
When Rinn, Daniella, and Imogen clock into work at Wild Nights Bookstore on the first day of summer, they're expecting the hours to drift by the way they always do. Instead, they have to deal with the news that the bookstore is closing. Before the day is out, there'll be shaved heads, a diva author, and a very large shipment of Air Jordans to contend with.
And it will take all three of them working together if they have any chance to save Wild Nights Bookstore.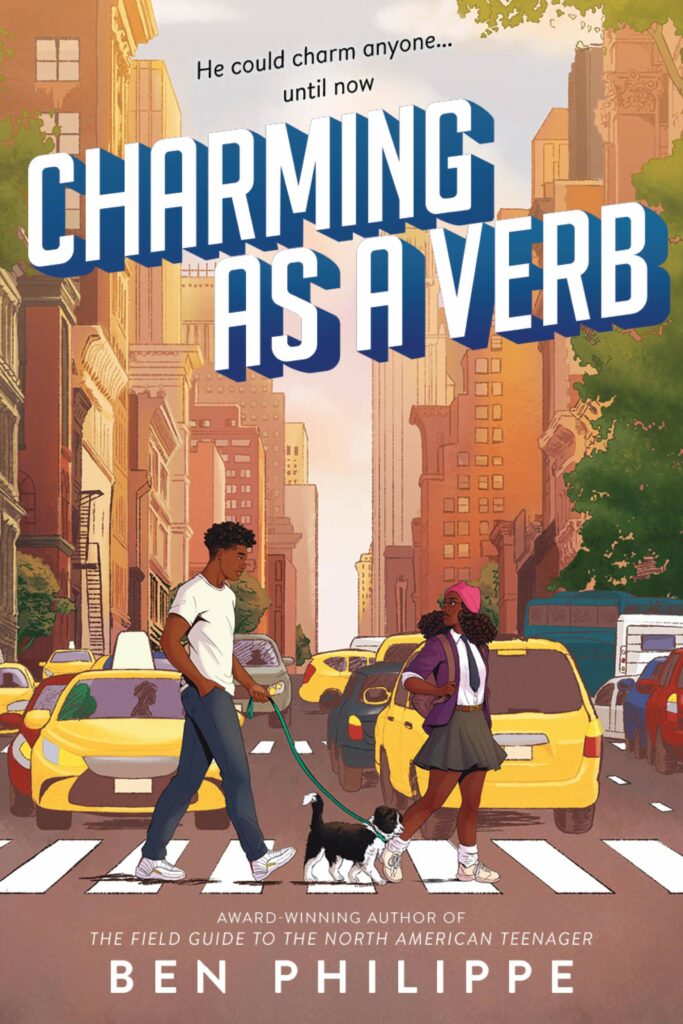 Charming as a Verb by Ben Philippe (13th October)
Henri "Halti" Haltiwanger can charm just about anyone. He is a star debater and popular student at the prestigious FATE academy, the dutiful first-generation Haitian son, and the trusted dog walker for his wealthy New York City neighbors. But his easy smiles mask a burning ambition to attend his dream college, Columbia University.
There is only one person who seems immune to Henri's charms: his "intense" classmate and neighbor Corinne Troy. When she uncovers Henri's less-than-honest dog-walking scheme, she blackmails him into helping her change her image at school. Henri agrees, seeing a potential upside for himself.
Soon what started as a mutual hustle turns into something more surprising than either of them ever bargained for. . . .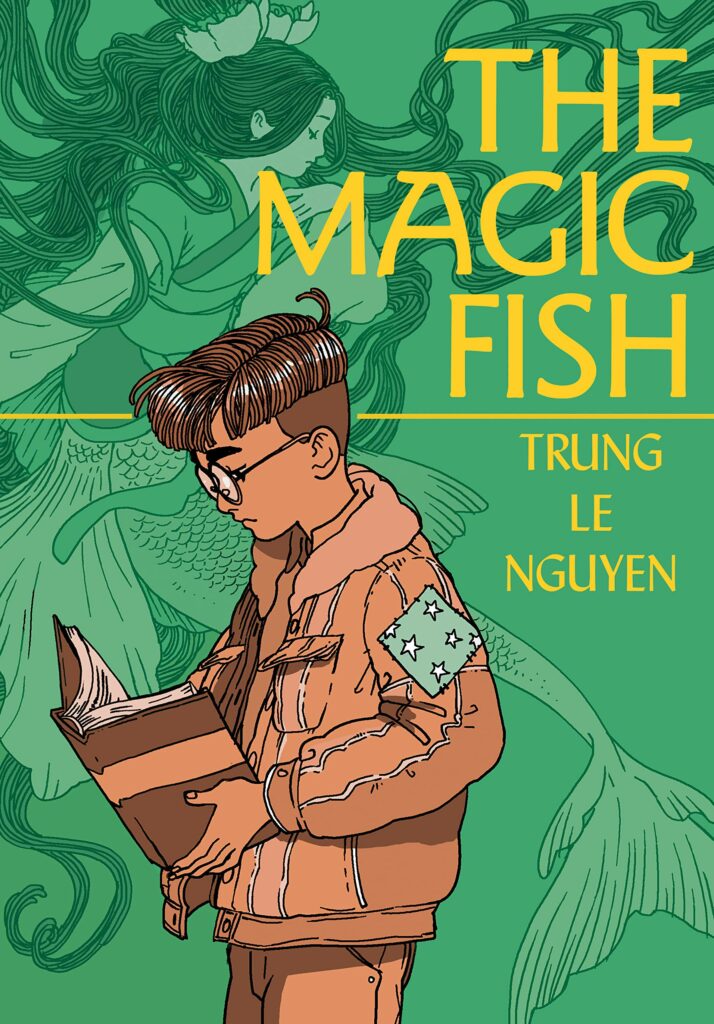 The Magic Fish by Trung Le Nguyen (13th October)
Real life isn't a fairytale.
But Tiến still enjoys reading his favorite stories with his parents from the books he borrows from the local library. It's hard enough trying to communicate with your parents as a kid, but for Tiến, he doesn't even have the right words because his parents are struggling with their English. Is there a Vietnamese word for what he's going through?
Is there a way to tell them he's gay?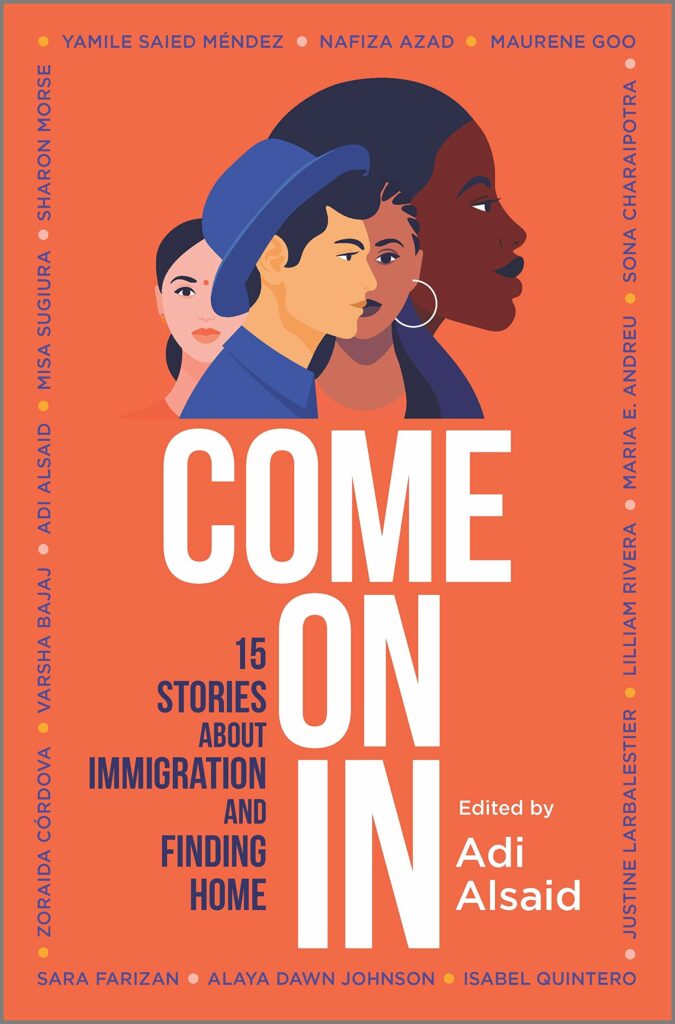 Come On In edited by Adi Alsaid (13th October)
From some of the most exciting bestselling and up-and-coming YA authors writing today…journey from Ecuador to New York City and Argentina to Utah, from Australia to Harlem and India to New Jersey, from Fiji, America, Mexico and more… Come On In.
With characters who face random traffic stops, TSA detention, customs anxiety, and the daunting and inspiring journey to new lands, who camp with their extended families, dance at weddings, keep diaries, teach ESL, give up their rooms for displaced family, decide their own answer to the question "where are you from?" and so much more, Come On In illuminates fifteen of the myriad facets of the immigrant experience.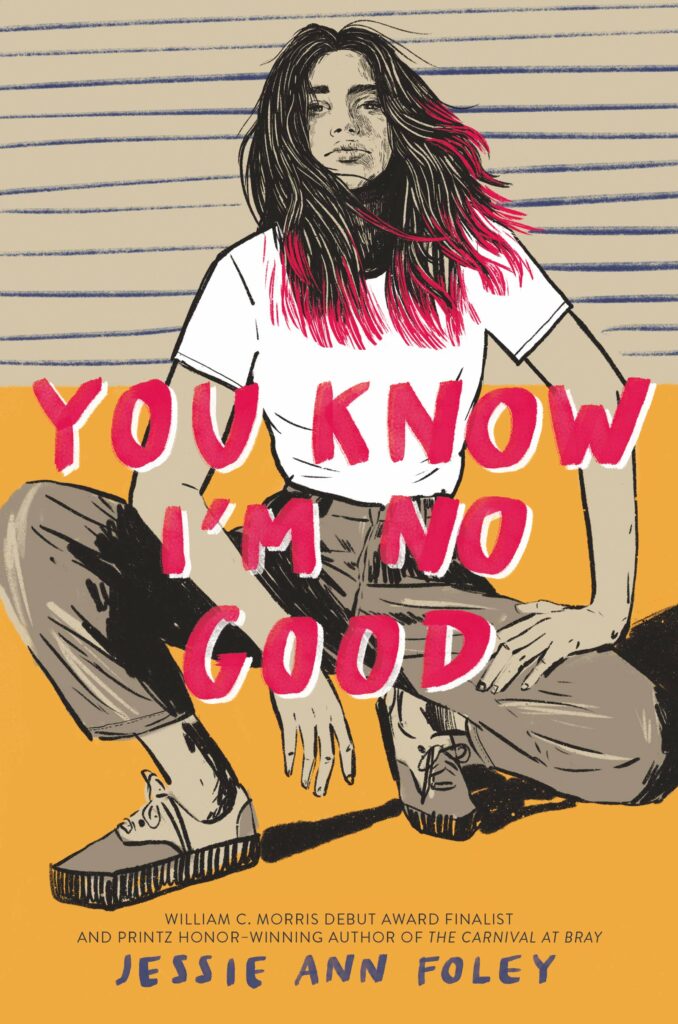 You Know I'm No Good by Jessie Ann Foley (13th October)
Mia is officially a Troubled Teen – she gets bad grades, drinks too much, and has probably gone too far with too many guys.
But she doesn't realize how out of control she seems until she is taken from her home in the middle of the night and sent away to Red Oak Academy, a therapeutic girls' boarding school in the middle of nowhere. While there, Mia is forced to confront her painful past at the same time she questions why she's at Red Oak. If she were a boy, would her behavior be considered wild enough to get sent away? But what happens when circumstances outside of her control compel Mia to make herself vulnerable enough to be truly seen?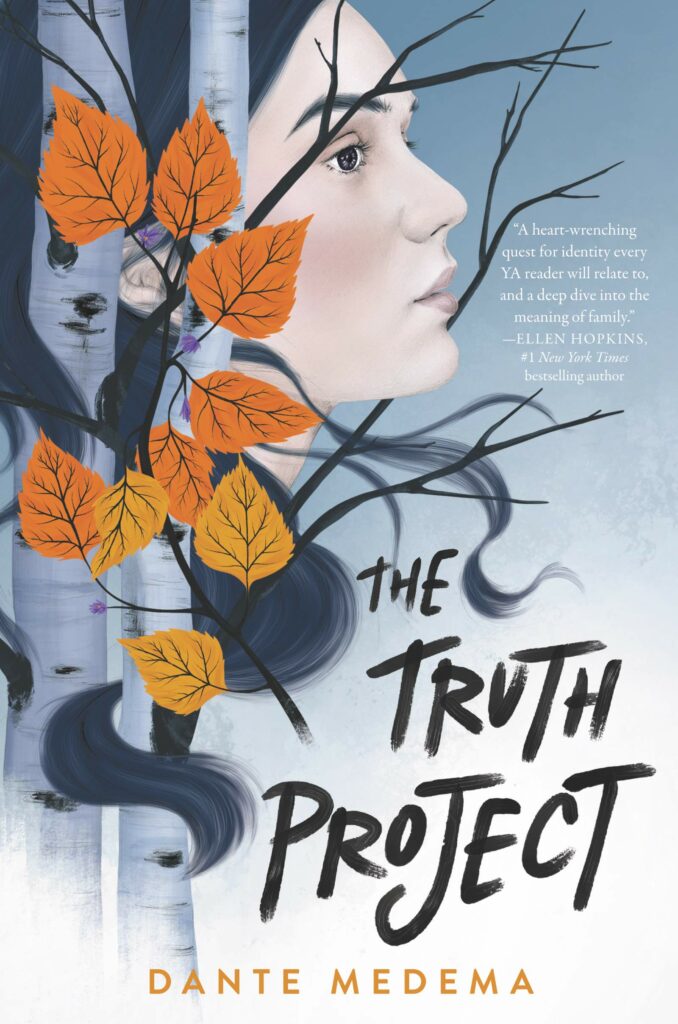 The Truth Project by Dante Medema (13th October)
Seventeen-year-old Cordelia Koenig was sure of many things going into her last year of high school. For one, she wasn't going to stress over the senior project all her peers were dreading—she'd just use the same find-your-roots genealogy idea that her older sister used for hers. Secondly, she'd put all that time spent not worrying about the project toward getting reacquainted with former best friend and longtime crush Kodiak Jones who, conveniently, gets assigned as Cordelia's partner. All she has to do is mail in her DNA sample, write about her ancestry results and breeze through the rest of senior year. Done, done and done.
But when Cordelia's GeneQuest results reveal that her father is not the man she thought he was but a stranger who lives thousands of miles away, Cordelia realizes she isn't sure of anything anymore—not the mother who lied, the life she was born into or the girl staring back at her in the mirror. If your life began with a lie, how can you ever be sure of what's true?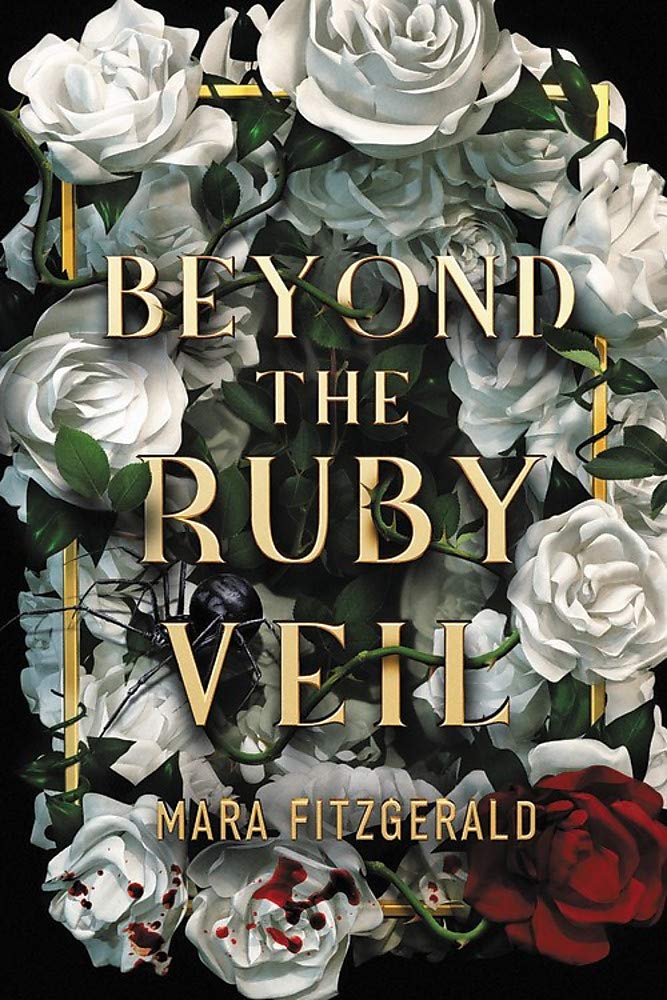 Beyond the Ruby Veil by Mara Fitzgerald (13th October)
Emanuela Ragno always gets what she wants. With her daring mind and socialite schemes, she refuses to be the demure young lady everyone wants her to be. In her most ambitious move yet, she's about to marry Alessandro Morandi, her childhood best friend and the heir to the wealthiest house in Occhia. Emanuela doesn't care that she and her groom are both gay, because she doesn't want a love match. She wants power, and through Ale, she'll have it all. But Emanuela has a secret that could shatter her plans. In the city of Occhia, the only source of water is the watercrea, a mysterious being who uses magic to make water from blood. When their first bruise-like omen appears on their skin, all Occhians must surrender themselves to the watercrea to be drained of life. Everyone throughout history has given themselves up for the greater good. Everyone except Emanuela. She's kept the tiny omen on her hip out of sight for years.
When the watercrea exposes Emanuela during her wedding ceremony and takes her to be sacrificed, Emanuela fights back…and kills her. Now Occhia has no one to make their water and no idea how to get more. In a race against time, Emanuela and Ale must travel through the mysterious, blood-red veil that surrounds their city to uncover the secrets of the watercrea's magic and find a way to save their people-no matter what it takes.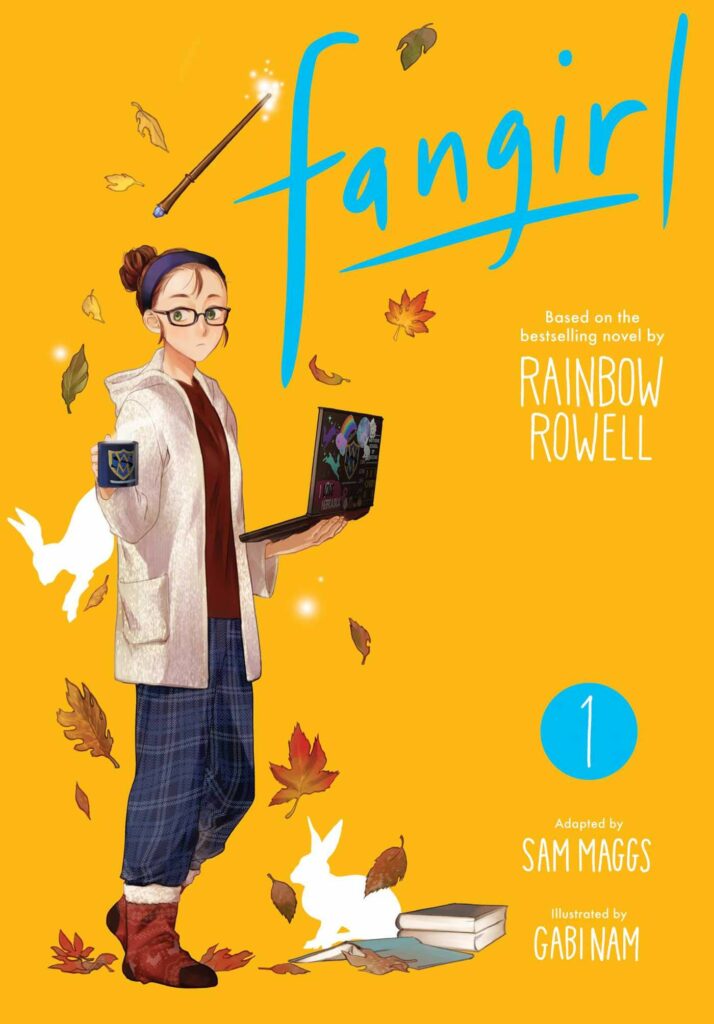 Fangirl, Vol. 1: The Manga by Sam Maggs, Gabi Nam & Rainbow Rowell (13th October)
Cath is a Simon Snow fan. Okay, everybody is a Simon Snow fan, but for Cath, being a fan is her life. Cath's sister has mostly grown away from fandom, but Cath just can't let go. Now that they're in college, Cath must decide if she's ready to start living her own life. But does she even want to if it means leaving Simon Snow behind?
Cath doesn't need friends IRL. She has her twin sister, Wren, and she's a popular fanfic writer in the Simon Snow community with thousands of fans online. But now that she's in college, Cath is completely outside of her comfort zone. There are suddenly all these new people in her life. She's got a surly roommate with a charming boyfriend, a writing professor who thinks fanfiction is the end of the civilized world, a handsome new writing partner … And she's barely heard from Wren all semester!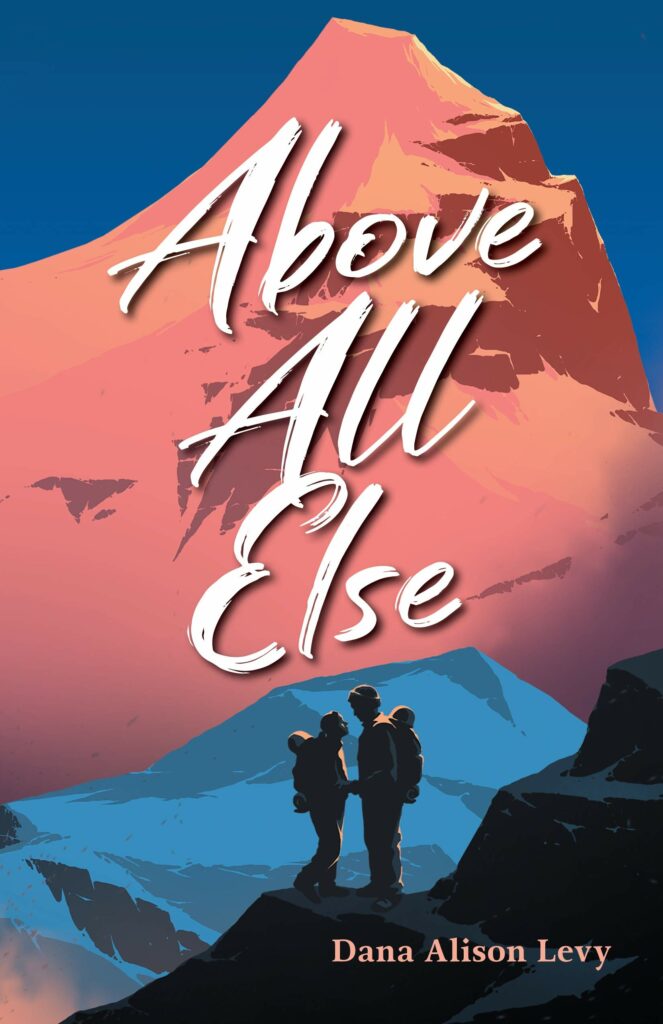 Above All Else by Dana Alison Levy (13th October)
Rose Keller and Tate Russo have been climbing for years, training in harsh weather and traveling all over the world. The goal that kept them going: summiting Mount Everest, the highest point on earth. Accompanied by Tate's dad, the two will finally make the ultimate climb at the end of their senior year. But neither Rose nor Tate are fully in the game—not only is there a simmering romance between them, but Rose can't get her mind off her mother's illness, while Tate constantly fails to live up to his ambitious father's standards.
Everyone on their expedition has something to prove, it seems. And not everyone is making the best decisions while short on oxygen and physically and mentally exhausted. The farther up the mountain they go, the more their climbing plans unravel and the more isolated each team member becomes. Rose and Tate will have to dig deep within themselves to determine what—or who—they value above all else.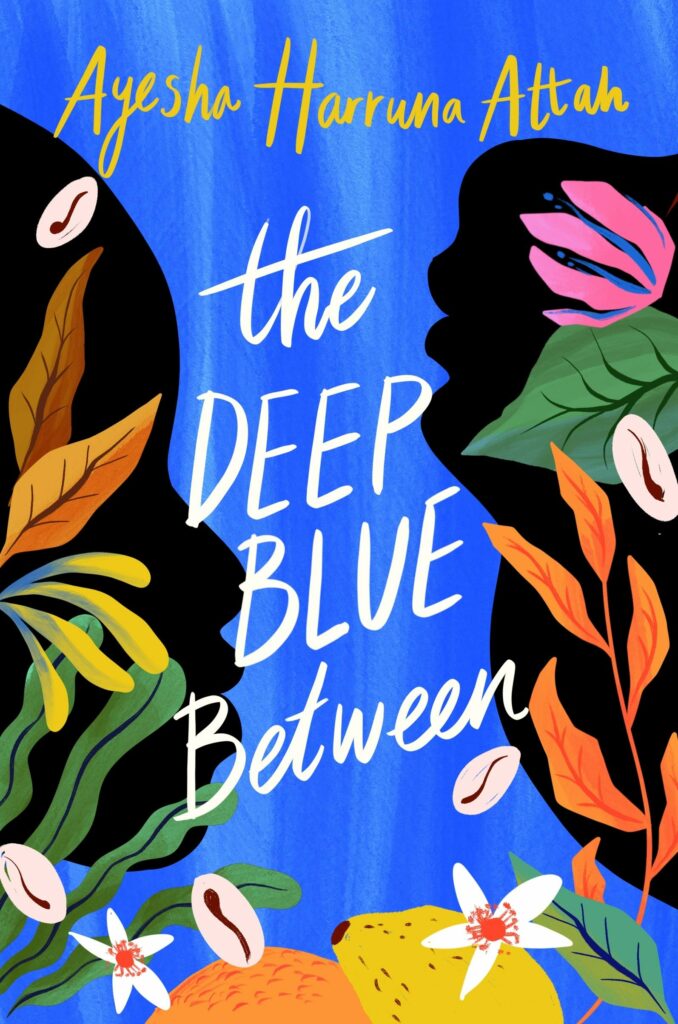 The Deep Blue Between by Ayesha Harruna Attah (15th October)
Twin sisters Hassana and Husseina's home is in ruins after a brutal raid. But this is not the end but the beginning of their story, one that will take them to unfamiliar cities and cultures, where they will forge new families, ward off dangers and truly begin to know themselves.
As the twins pursue separate paths in Brazil and the Gold Coast of West Africa, they remain connected through shared dreams of water. But will their fates ever draw them back together?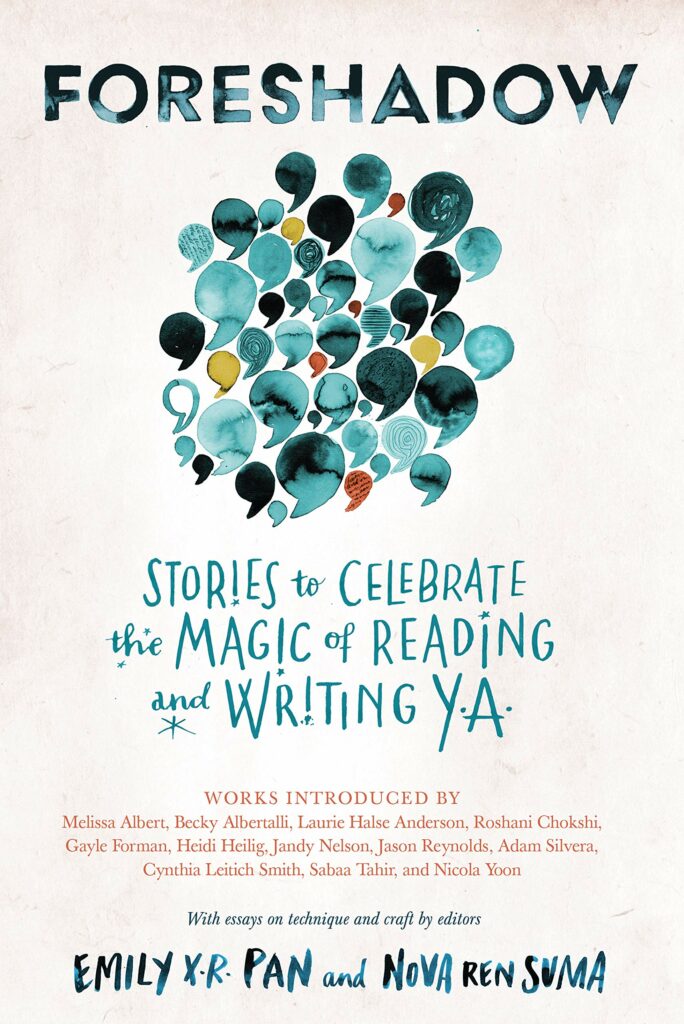 Foreshadow: Stories to Celebrate The Magic of Reading & Writing YA edited by Emily X.R. Pan & Nova Ren Suma (20th October)
Created by New York Times bestselling authors Emily X. R. Pan and Nova Ren Suma, Foreshadow is so much more than a short story collection. A trove of unforgettable fiction makes up the beating heart of this book, and the accompanying essays offer an ode to young adult literature, as well as practical advice to writers. Ranging from contemporary romance to mind-bending fantasy, the Foreshadow stories showcase underrepresented voices and highlight the beauty and power of YA fiction.
What makes these memorable stories tick? What sparked them? How do authors build a world or refine a voice or weave in that deliciously creepy atmosphere to bring their writing to the next level? Addressing these questions and many more are essays and discussions on craft and process by Nova Ren Suma and Emily X. R. Pan.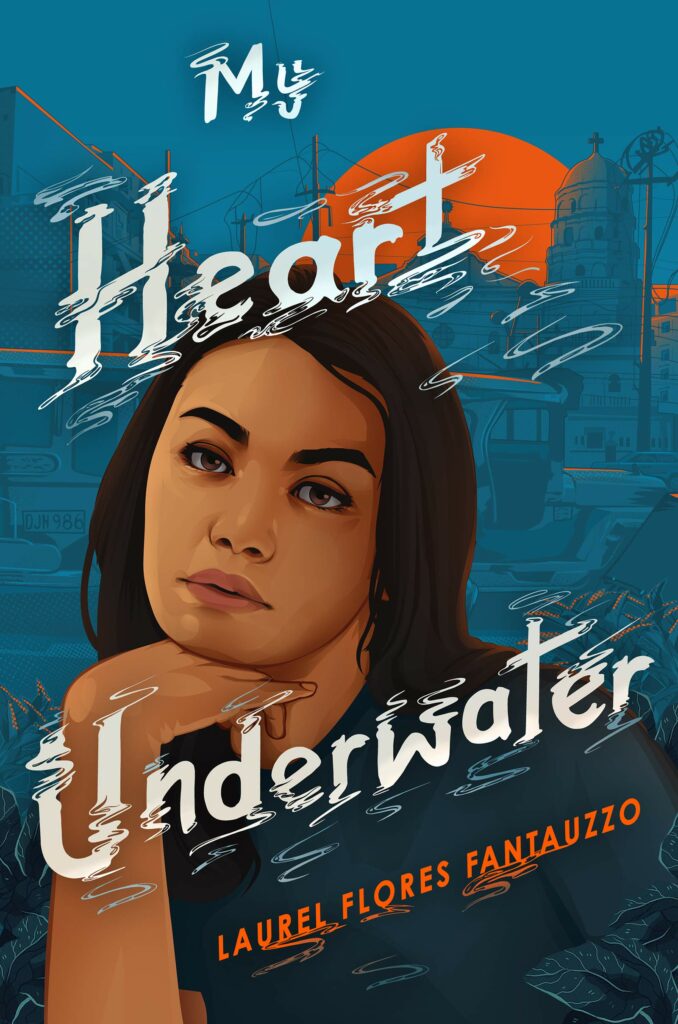 My Heart Underwater by Laurel Flores Fantauzzo (20th October)
After Corazon's mother catches her kissing her older female teacher, Corazon is sent to the Philippines to live with a half brother she barely knows. There she learns more about loss and love than she could have ever imagined.
Corazon Tagubio is an outcast at her Catholic school. She's attending on scholarship, she keeps to herself, and her crush on her teacher Ms. Holden doesn't help anything. At home, Cory's less-than-perfect grades disappoint her mom and dad, who are already working overtime to support her distant half brother in the Philippines.
When an accident leaves her dad comatose, Cory feels like Ms. Holden is the only person who really sees her. But when a crush turns into something more and the secret gets out, Cory is sent to her half brother. She's not prepared to face a stranger in an unfamiliar place, but she begins to discover how the country that shaped her past might also change her future.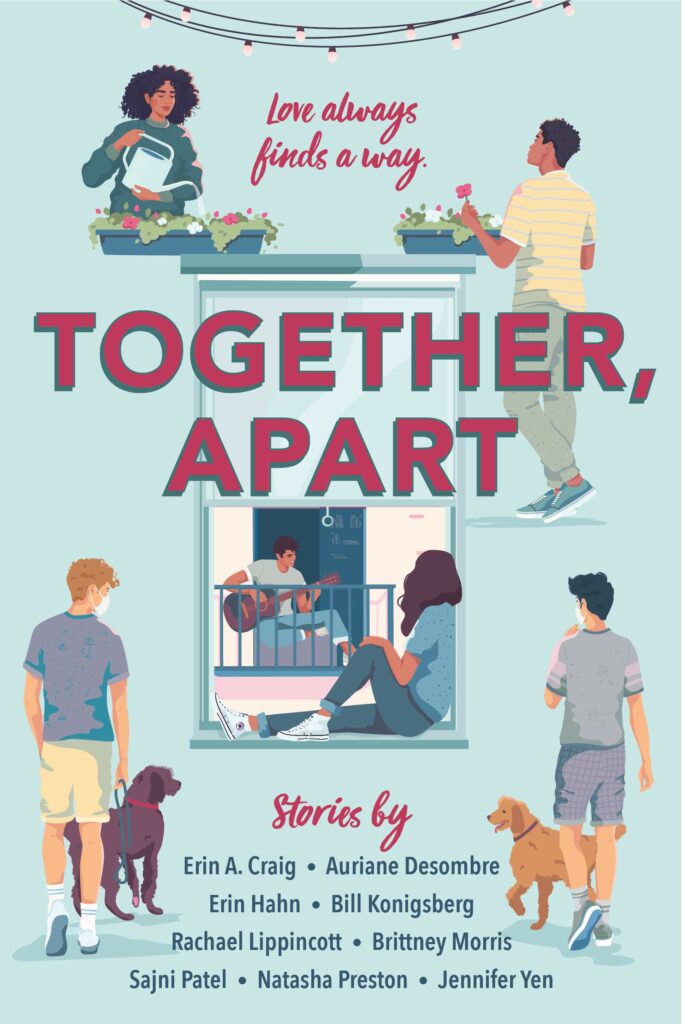 Together, Apart anthology (20th October)
Erin Craig "delivers" on a story about a new girl in town and the cute pizza delivery boy, Auriane Desombre captures our hearts with teens communicating through window signs, and Bill Konigsberg takes us along on daily walks with every step bringing us closer to love. There's flirting and romance from Rachael Lippincott, a tale of a determined girl with a mask-making business from Erin Hahn, and a music-inspired love connection from Sajni Patel. Brittney Morris turns enemies to lovers with the help of a balcony herb garden, Jennifer Yen writes an unconventional romance that starts outside a hospital, and Natasha Preston's teens discover each other–and their love story–in a storybook oak tree.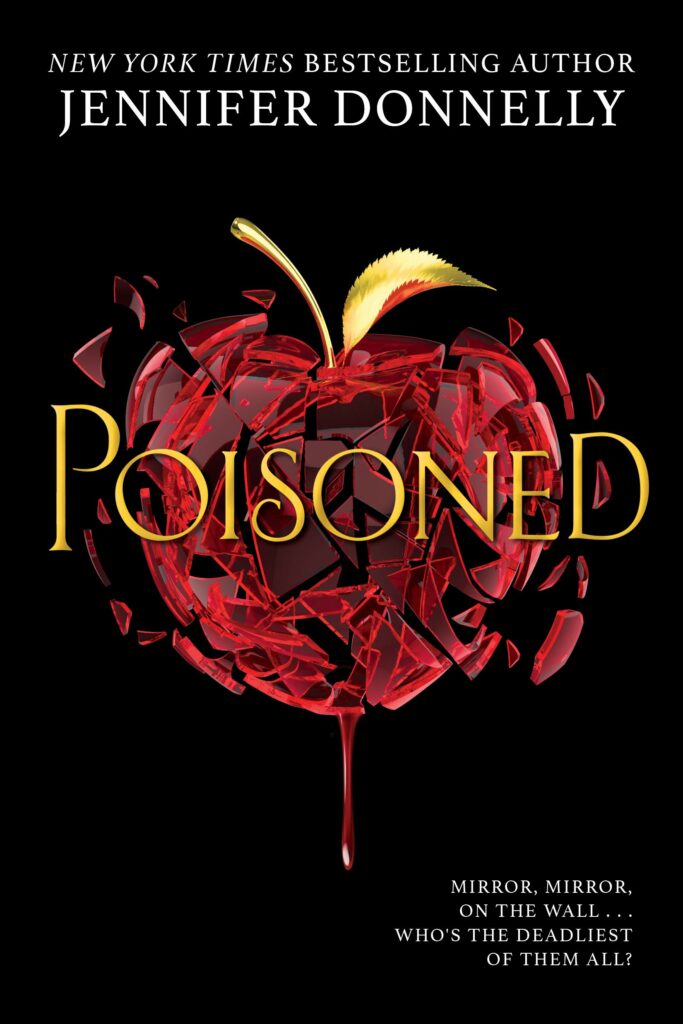 Poisoned by Jennifer Donnelly (20th October)
Once upon a time, a girl named Sophie rode into the forest with the queen's huntsman. Her lips were the color of ripe cherries, her skin as soft as new-fallen snow, her hair as dark as midnight. When they stopped to rest, the huntsman took out his knife . . . and took Sophie's heart.
It shouldn't have come as a surprise. Sophie had heard the rumors, the whispers. They said she was too kind and foolish to rule — a waste of a princess. A disaster of a future queen. And Sophie believed them. She believed everything she'd heard about herself, the poisonous words people use to keep girls like Sophie from becoming too powerful, too strong . . .
With the help of seven mysterious strangers, Sophie manages to survive. But when she realizes that the jealous queen might not be to blame, Sophie must find the courage to face an even more terrifying enemy, proving that even the darkest magic can't extinguish the fire burning inside every girl, and that kindness is the ultimate form of strength.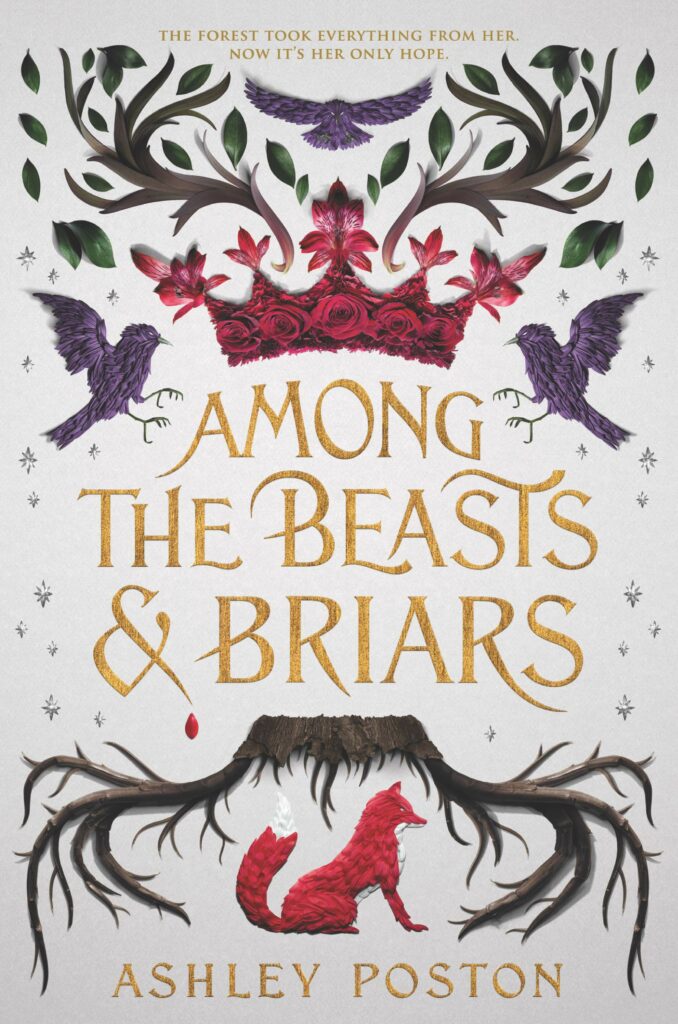 Among the Beasts & Briars by Ashley Poston (20th October)
Cerys is safe in the kingdom of Aloriya. Here there are no droughts, disease, or famine, and peace is everlasting. It has been this way for hundreds of years, since the first king made a bargain with the Lady who ruled the forest that borders the kingdom. But as Aloriya prospered, the woods grew dark, cursed, and forbidden. Cerys knows this all too well: when she was young, she barely escaped as the woods killed her friends and her mother. Now Cerys carries a small bit of the curse—the magic—in her blood, a reminder of the day she lost everything. The most danger she faces now, as a gardener's daughter, is the annoying fox who stalks the royal gardens and won't leave her alone.
As a new queen is crowned, however, things long hidden in the woods descend on the kingdom itself. Cerys is forced on the run, her only companions the small fox from the garden, a strange and powerful bear, and the magic in her veins. It's up to her to find the legendary Lady of the Wilds and beg for a way to save her home. But the road is darker and more dangerous than she knows, and as secrets from the past are uncovered amid the teeth and roots of the forest, it's going to take everything she has just to survive.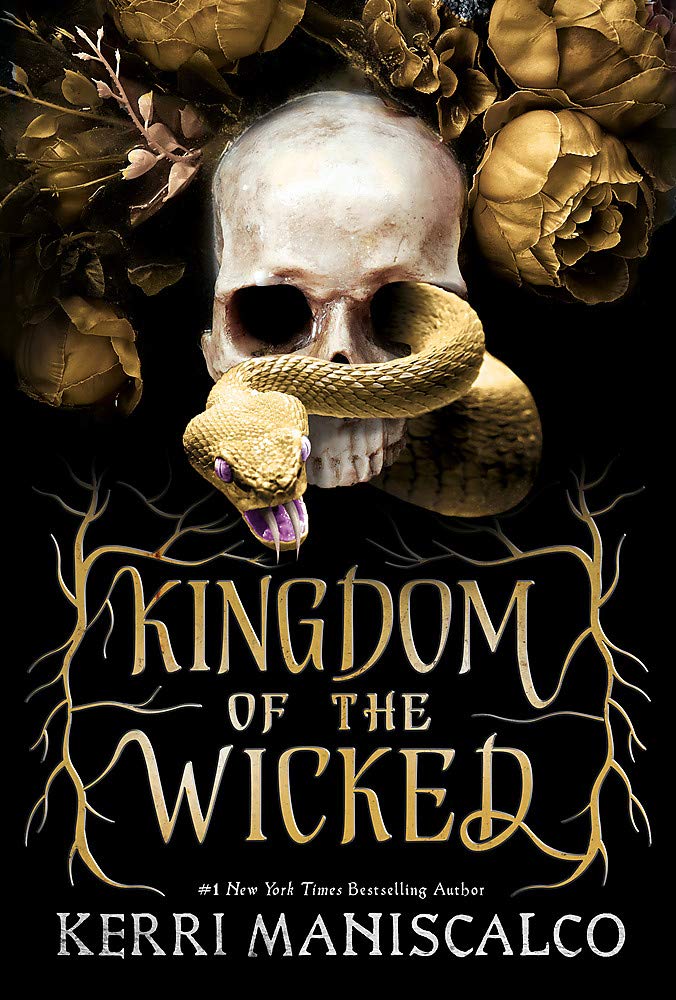 Kingdom of the Wicked by Kerri Maniscalo (27th October)
Emilia and her twin sister Vittoria are streghe – witches who live secretly among humans, avoiding notice and persecution. One night, Vittoria misses dinner service at the family's renowned Sicilian restaurant. Emilia soon finds the body of her beloved twin…desecrated beyond belief. Devastated, Emilia sets out to find her sister's killer and to seek vengeance at any cost-even if it means using dark magic that's been long forbidden.
Then Emilia meets Wrath, one of the Wicked-princes of Hell she has been warned against in tales since she was a child. Wrath claims to be on Emilia's side, tasked by his master with solving the series of women's murders on the island. But when it comes to the Wicked, nothing is as it seems…