20 Body positive YA books to read in 2021
Books that stand for body acceptance and fight back against toxic beauty standards? We want them all.
Diet culture sucks. Its toxicity surrounds us all day, every day but never more than at the beginning of a new year. So if you're looking for some fabulous, body inclusive books to counteract the noise, here are 10 currently released  body positive YA titles featuring plus sized characters and 10 coming out in 2021 to look forward to.
Trigger Warning: Whilst the following books are wonderful celebrations of diverse bodies, please be aware that they may also feature fatphobia, body shaming and discussions surrounding weight and weight loss.
---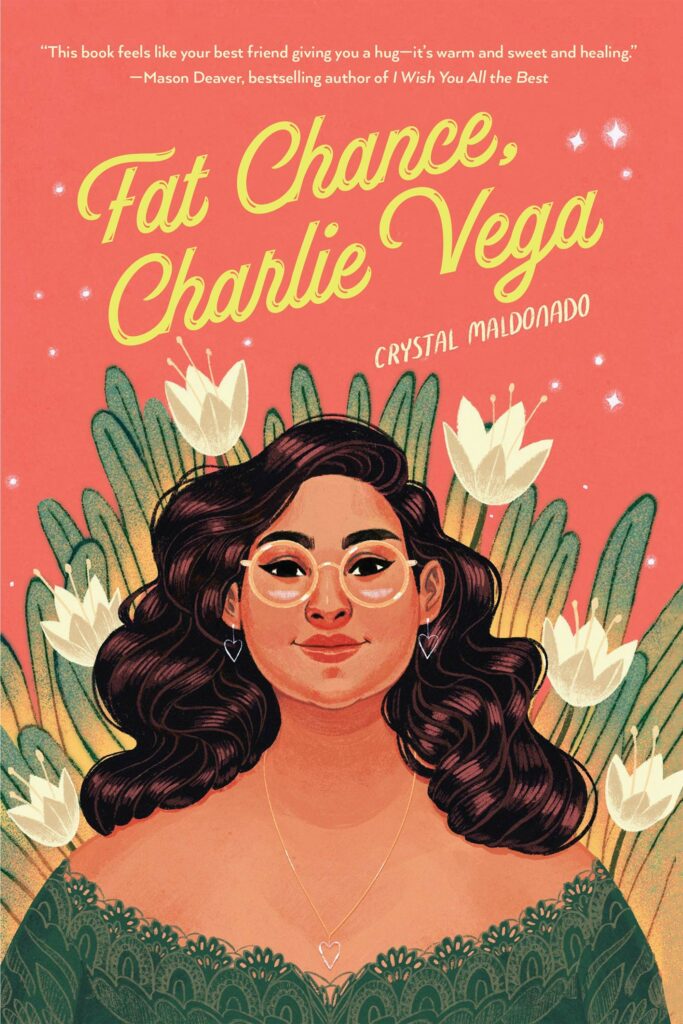 Fat Chance, Charlie Vega by Crystal Maldonado (2nd February 2021)
Charlie Vega is a lot of things. Smart. Funny. Artistic. Ambitious. Fat.
People sometimes have a problem with that last one. Especially her mom. Charlie wants a good relationship with her body, but it's hard, and her mom leaving a billion weight loss shakes on her dresser doesn't help. The world and everyone in it have ideas about what she should look like: thinner, lighter, slimmer-faced, straighter-haired. Be smaller. Be whiter. Be quieter.
But there's one person who's always in Charlie's corner: her best friend Amelia. Slim. Popular. Athletic. Totally dope. So when Charlie starts a tentative relationship with cute classmate Brian, the first worthwhile guy to notice her, everything is perfect until she learns one thing–he asked Amelia out first. So is she his second choice or what? Does he even really see her? UGHHH. Everything is now officially a MESS.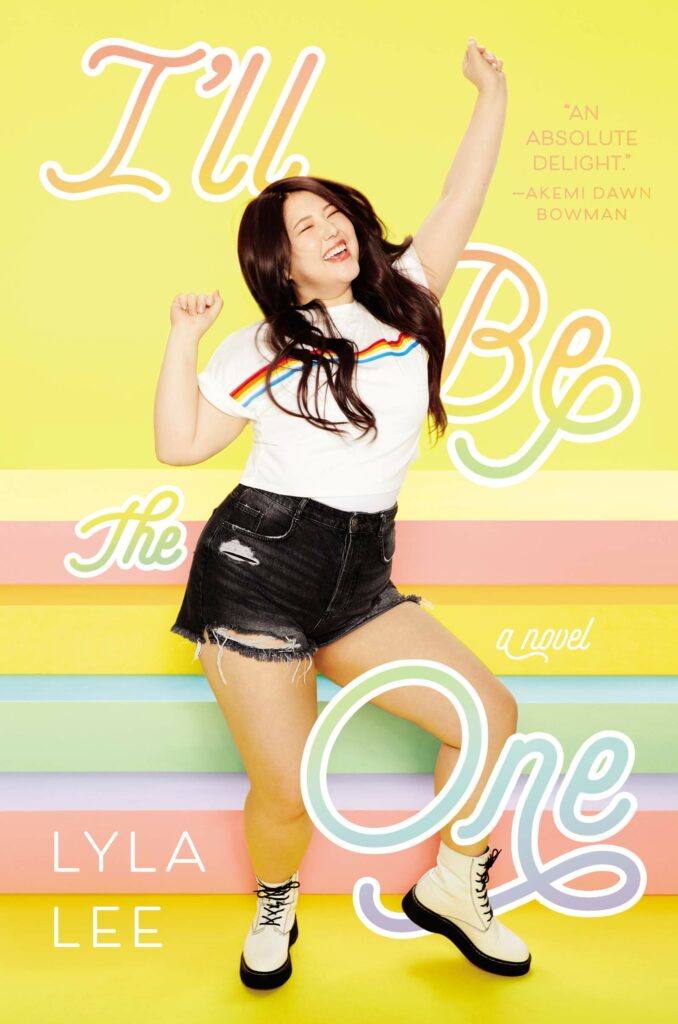 I'll Be the One by Lyla Lee
Skye Shin has heard it all. Fat girls shouldn't dance. Wear bright colors. Shouldn't call attention to themselves. But Skye dreams of joining the glittering world of K-Pop, and to do that, she's about to break all the rules that society, the media, and even her own mother, have set for girls like her.
She'll challenge thousands of other performers in an internationally televised competition looking for the next K-pop star, and she'll do it better than anyone else.
When Skye nails her audition, she's immediately swept into a whirlwind of countless practices, shocking performances, and the drama that comes with reality TV. What she doesn't count on are the highly fat-phobic beauty standards of the Korean pop entertainment industry, her sudden media fame and scrutiny, or the sparks that soon fly with her fellow competitor, Henry Cho.
But Skye has her sights on becoming the world's first plus-sized K-pop star, and that means winning the competition—without losing herself.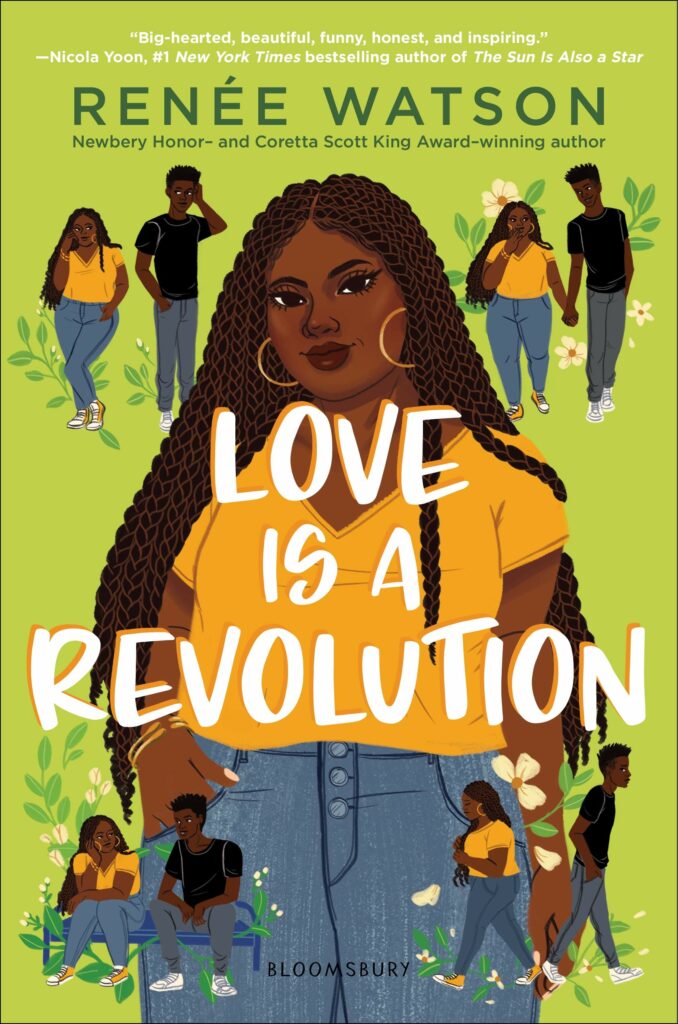 Love is a Revolution by Renée Watson (2nd February 2021)
When Nala Robertson reluctantly agrees to attend an open mic night for her cousin-sister-friend Imani's birthday, she finds herself falling in instant love with Tye Brown, the MC. He's perfect, except . . . Tye is an activist and is spending the summer putting on events for the community when Nala would rather watch movies and try out the new seasonal flavors at the local creamery. In order to impress Tye, Nala tells a few tiny lies to have enough in common with him. As they spend more time together, sharing more of themselves, some of those lies get harder to keep up. As Nala falls deeper into keeping up her lies and into love, she'll learn all the ways love is hard, and how self-love is revolutionary.
In Love Is a Revolution, plus size girls are beautiful and get the attention of the hot guys, the popular girl clique is not shallow but has strong convictions and substance, and the ultimate love story is not only about romance but about how to show radical love to the people in your life, including to yourself.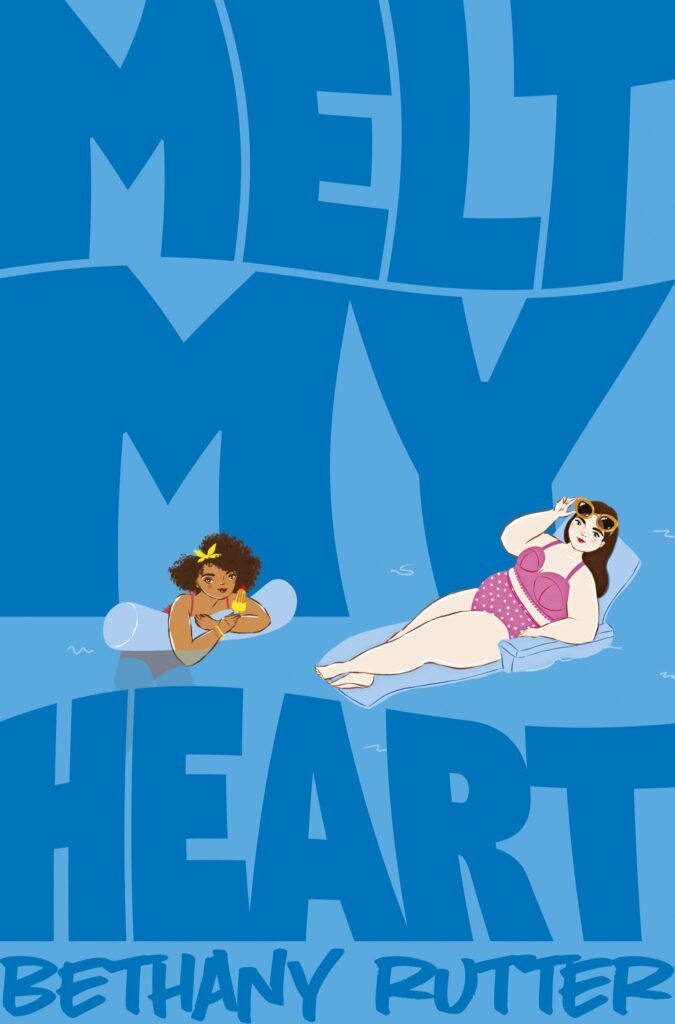 Melt My Heart by Bethany Rutter
Lily Rose is used to people paying attention to her gorgeous twin sister, Daisy. But even though Lily loves her own fat body, she can't shake the idea that no one would ever choose her over Daisy – not when they could have the thin twin.
That is, until she meets Cal, the gorgeous, sweet guy from New Zealand who can't seem to stay away. The gorgeous, sweet guy who also happens to be Daisy's summer crush. Lily can't seem to figure out why she isn't as into him as she should be. She should be head-over-heels in love, not missing time at the ice-cream shack with her life-long best friend, Cassie. Not wondering what Cassie is getting up to with Cal's friend Jack, or what she's thinking about when they're alone . . .
With University threatening to tear Cassie and Lily apart at the end of summer, trying to keep Cal a secret from Daisy and a growing right-wing threat disturbing the usual quiet of their pleasant seaside town, Lily's summer is set to be far from relaxing.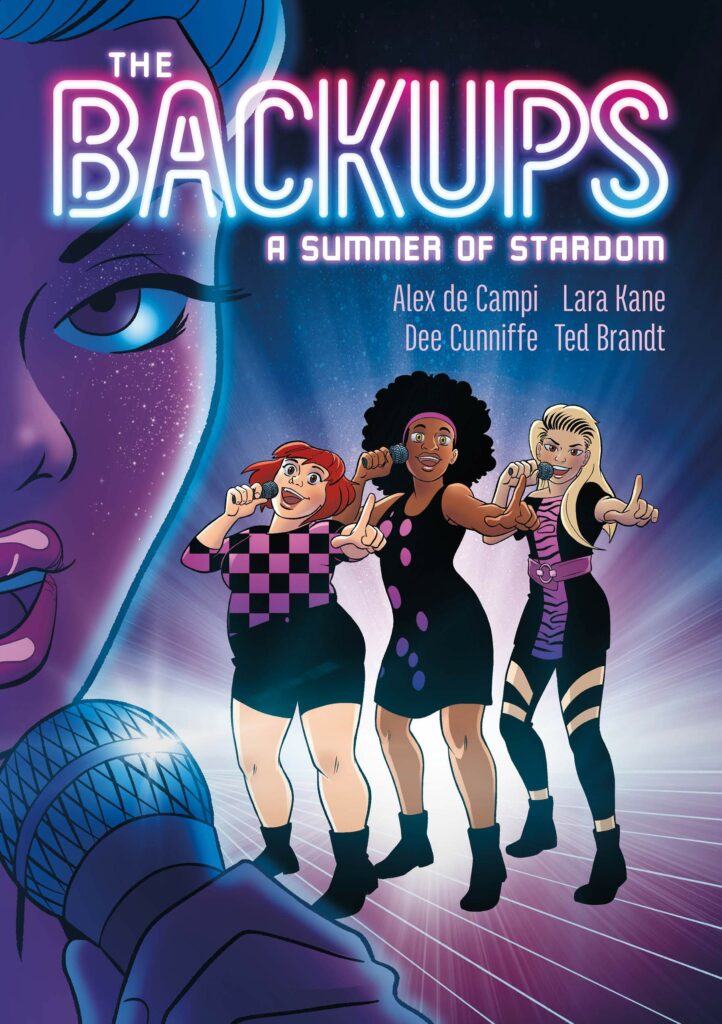 The Backups by Alex de Campi and Laura Kane (13th April 2021)
Spending an entire summer on tour as a backup singer for pop star Nika Nitro? What?! That's the DREAM, right? Especially for Jenni, Lauren, and Maggie, three misfit performing arts students with hopes of making it in the music world.
But being twenty feet from fame isn't easy. Between crushes, constant rehearsals, Nika's sky-high expectations, and their own insecurities, this dream is starting to feel more like a nightmare. And that's before they accidentally start a beef with a rival band threatening to reveal a secret that could end Nika's career.
Can this trio of new friends come together to save the tour, or will the Backups be kept out of the spotlight forever?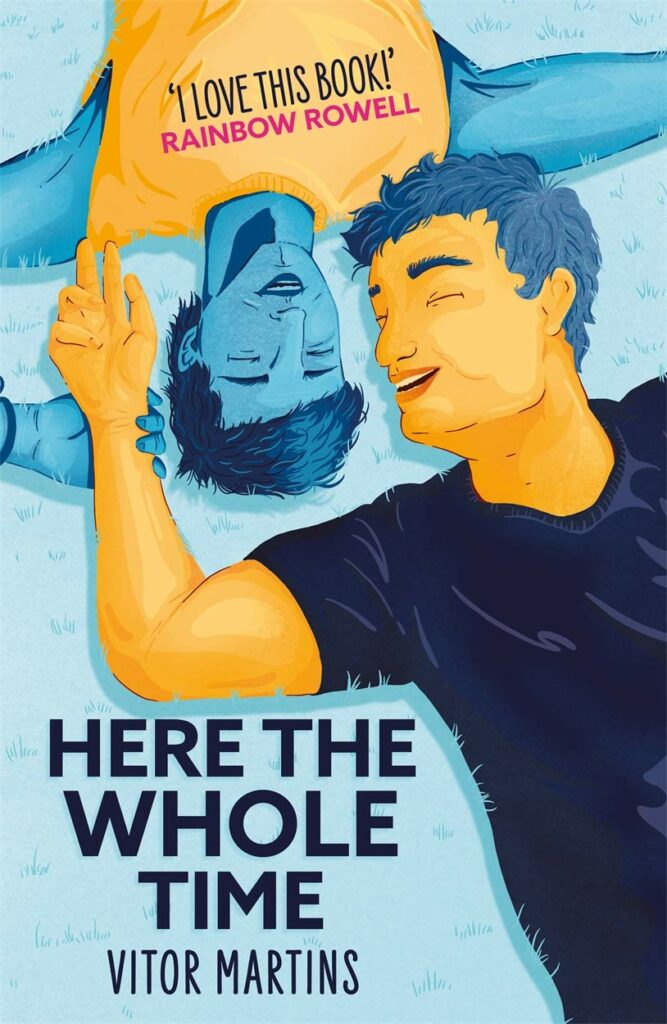 Here the Whole Time by Vitor Martins
Felipe gets it — he's fat. Not chubby. Not big-boned. Fat. And he doesn't need anyone to remind him, which is, of course, what everyone does. That's why he's been waiting for this moment ever since the school year began: school break. Finally, he'll be able to spend some time far away from school and the classmates who tease him incessantly. His plans include catching up on his favorite TV shows, finishing his to-be-read pile, and watching YouTube tutorials on skills he'll never actually put into practice.
But things get a little out of hand when Felipe's mom informs him that Caio, the neighbor kid from apartment 57, will be spending the next 15 days with them while his parents are on vacation. Felipe is distraught because A) he's had a crush on Caio since, well, forever, and B) Felipe has a list of body image insecurities and absolutely NO idea how he's going to entertain his neighbor for two full weeks.
Suddenly, the days ahead of him that once promised rest and relaxation (not to mention some epic Netflix bingeing) end up bringing a whirlwind of feelings, forcing Felipe to dive head-first into every unresolved issue he has had with himself — but maybe, just maybe, he'll manage to win over Caio, too.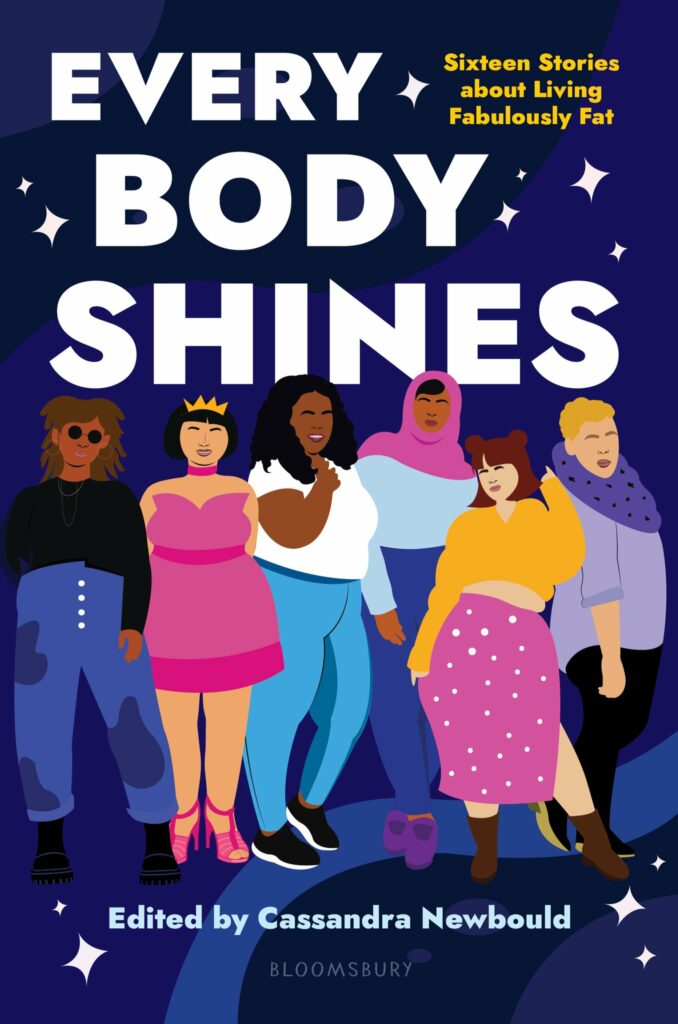 Every Body Shines: Sixteen Stories about Living Fabulously Fat edited by Cassandra Newbould (11th May 2021)
Fat girls and boys and nonbinary teens are: friends who lift each other up, heroes who rescue themselves, big bodies in space, intellects taking up space, and bodies looking and feeling beautiful. They express themselves through fashion, sports and other physical pursuits, through food, and music, and art. They are flirting and falling in love. They are loving to themselves and one another. With stories that feature fat main characters starring in a multitude of stories and genres, and written by authors who live these lives too, this is truly a unique collection that shows fat young people the representation they deserve.
With a foreword by Aubry Gordon, creator of Your Fat Friend, and with stories by:
Nafiza Azad, Chris Baron, Sheena Boekweg, Linda Camacho, Kelly deVos, Alex Gino, Claire Kann, amanda lovelace, Hillary Monahan, Cassandra Newbould, Francina Simone, Rebecca Sky, Monique Gray Smith, Renée Watson, Catherine Adel West, Jennifer Yen.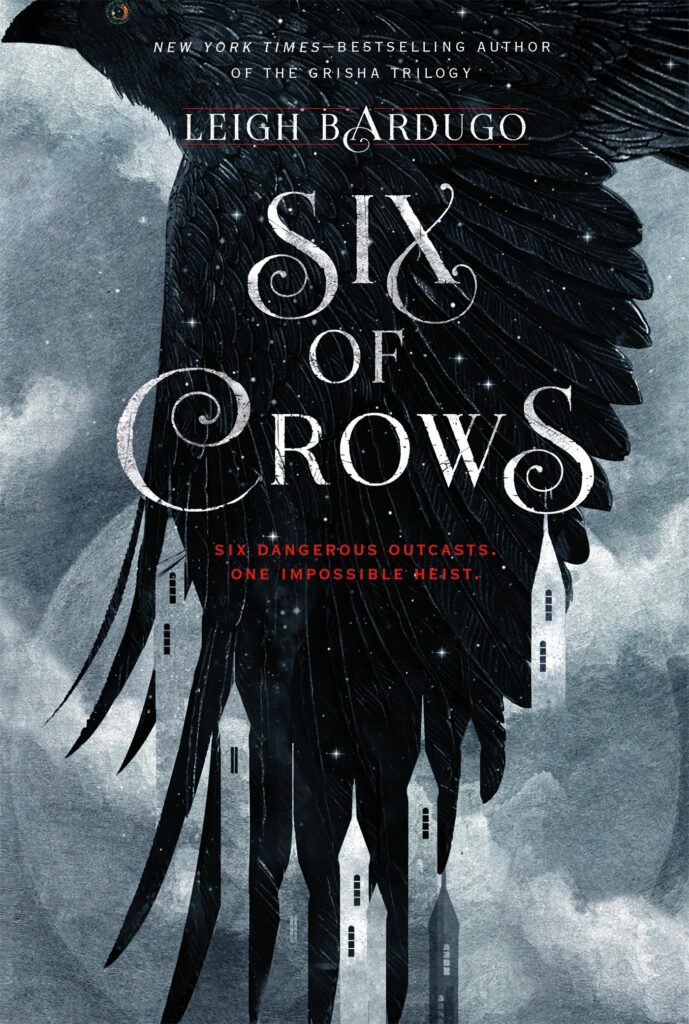 Six of Crows by Leigh Bardugo
Ketterdam: a bustling hub of international trade where anything can be had for the right price—and no one knows that better than criminal prodigy Kaz Brekker. Kaz is offered a chance at a deadly heist that could make him rich beyond his wildest dreams. But he can't pull it off alone. . . .
A convict with a thirst for revenge
A sharpshooter who can't walk away from a wager
A runaway with a privileged past
A spy known as the Wraith
A Heartrender using her magic to survive the slums
A thief with a gift for unlikely escapes
Kaz's crew is the only thing that might stand between the world and destruction—if they don't kill each other first.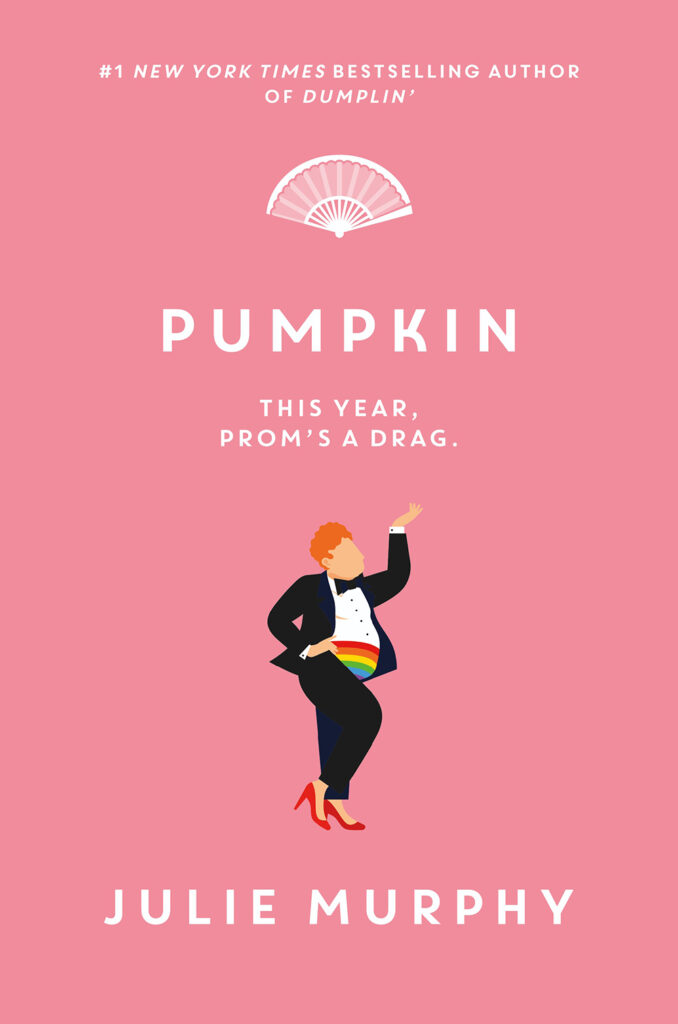 Pumpkin by Julie Murphy (25th May 2021)
Waylon Russell Brewer is a fat, openly gay boy stuck in the small West Texas town of Clover City. His plan is to bide his time until he can graduate, move to Austin with his twin sister, Clementine, and finally go Full Waylon, so that he can live his Julie-the-hills-are-alive-with-the-sound-of-music-Andrews truth.
So when Clementine deviates from their master plan right after Waylon gets dumped, he throws caution to the wind and creates an audition tape for his favorite TV drag show, Fiercest of Them All. What he doesn't count on is the tape accidentally getting shared with the entire school. . . . As a result, Waylon is nominated for prom queen as a joke. Clem's girlfriend, Hannah Perez, also receives a joke nomination for prom king.
Waylon and Hannah decide there's only one thing to do: run—and leave high school with a bang. A very glittery bang. Along the way, Waylon discovers that there is a lot more to running for prom court than campaign posters and plastic crowns, especially when he has to spend so much time with the very cute and infuriating prom king nominee Tucker Watson. Waylon will need to learn that the best plan for tomorrow is living for today… especially with the help of some fellow queens….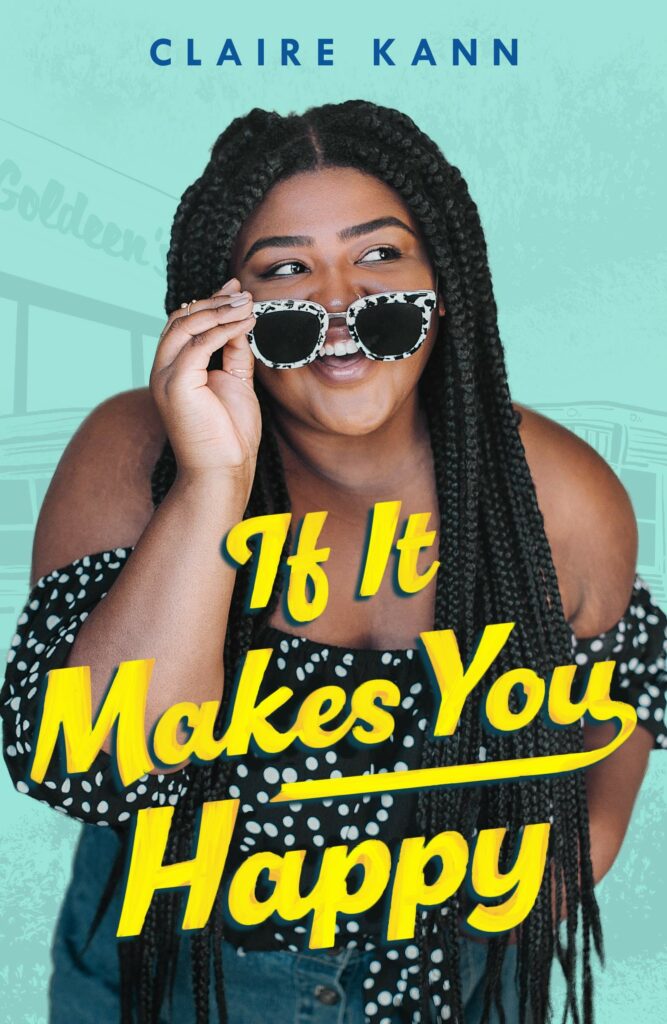 If It Makes You Happy by Claire Kann
High school finally behind her, Winnie is all set to attend college in the fall. But first she's spending her summer days working at her granny's diner and begins spending her midnights with Dallas—the boy she loves to hate and hates that she likes. Winnie lives in Misty Haven, a small town where secrets are impossible to keep—like when Winnie allegedly snaps on Dr. Skinner, which results in everyone feeling compelled to give her weight loss advice for her own good. Because they care that's she's "too fat."
Winnie dreams of someday inheriting the diner—but it'll go away if they can't make money, and fast. Winnie has a solution—win a televised cooking competition and make bank. But Granny doesn't want her to enter—so Winnie has to find a way around her formidable grandmother. Can she come out on top?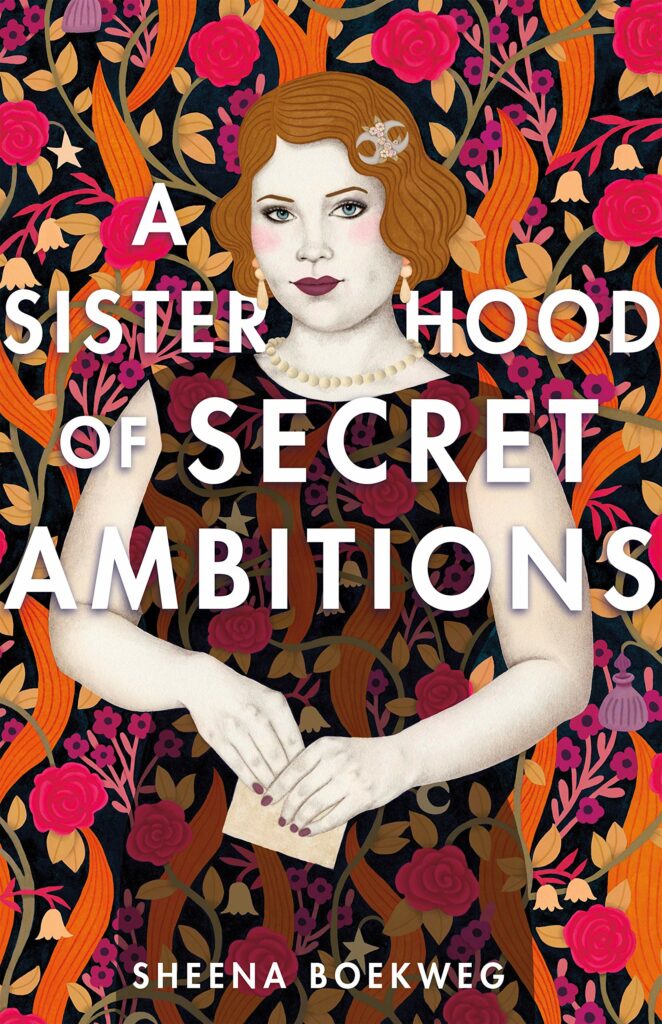 A Sisterhood of Secret Ambitions by Sheena Boekweg (1st June 2021)
Behind every powerful man is a trained woman, and behind every trained woman is the Society. It started with tea parties and matchmaking, but is now a countrywide secret. Gossips pass messages in recipes, Spinsters train to fight, and women work together to grant safety to abused women and children. The Society is more than oaths—it is sisterhood and purpose.
In 1926, seventeen-year-old Elsie is dropped off in a new city with four other teenage girls. All of them have trained together since childhood to become the Wife of a powerful man. But when they learn that their next target is earmarked to become President, their mission becomes more than just an assignment; this is a chance at the most powerful position in the Society. All they have to do is make one man fall in love with them first.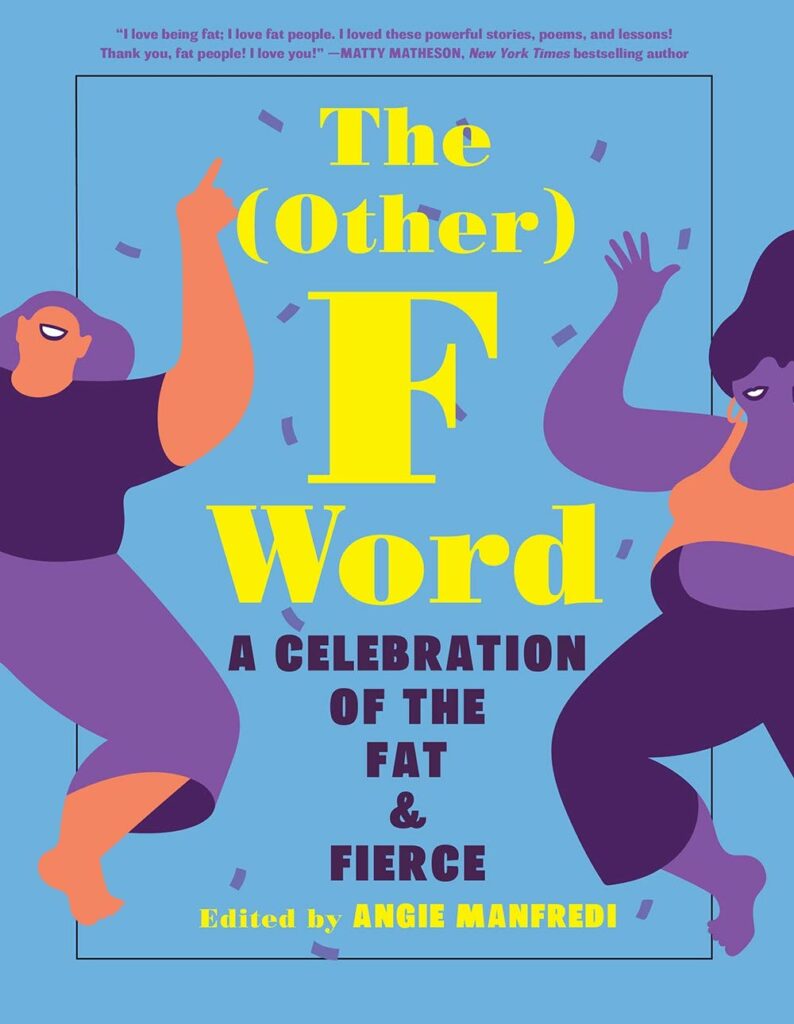 The (Other) F Word: A Celebration of the Fat and Fierce edited by Angie Manfredi
Chubby. Curvy. Fluffy. Plus-size. Thick. Fat. The time has come for fat people to tell their own stories. The (Other) F Word combines personal essays, prose, poetry, fashion tips, and art to create a relatable and attractive guide about body image and body positivity. This YA crossover anthology is meant for people of all sizes who desire to be seen and heard in a culture consumed by a narrow definition of beauty. By combining the talents of renowned fat YA and middle-grade authors, as well as fat influencers and creators, The (Other) F Word offers teen readers and activists of all ages a guide for navigating our world with confidence and courage.
Featuring contributions from: Rachelle Abellar, Lily Anderson, Jes Baker, Shelby Bergen, David Bowles, Mason Deaver, Ady Del Valle, Evette Dionne, Corissa Enneking, Alex Gino, Jonathan P. Higgins, Sarah Hollowell, Samantha Irby, P.S. Kaguya, Jiji Knight, S. Qiouyi Lu, Hillary Monahan, Miguel M. Morales, Julie Murphy, Isabel Quintero, Adrianne Russell, Jana Schmieding, Amy Spalding, Laina Spencer, Mel Stringer, Bruce Sturgel, Virgie Tovar, Jess Walton, Renée Watson, Saucye West.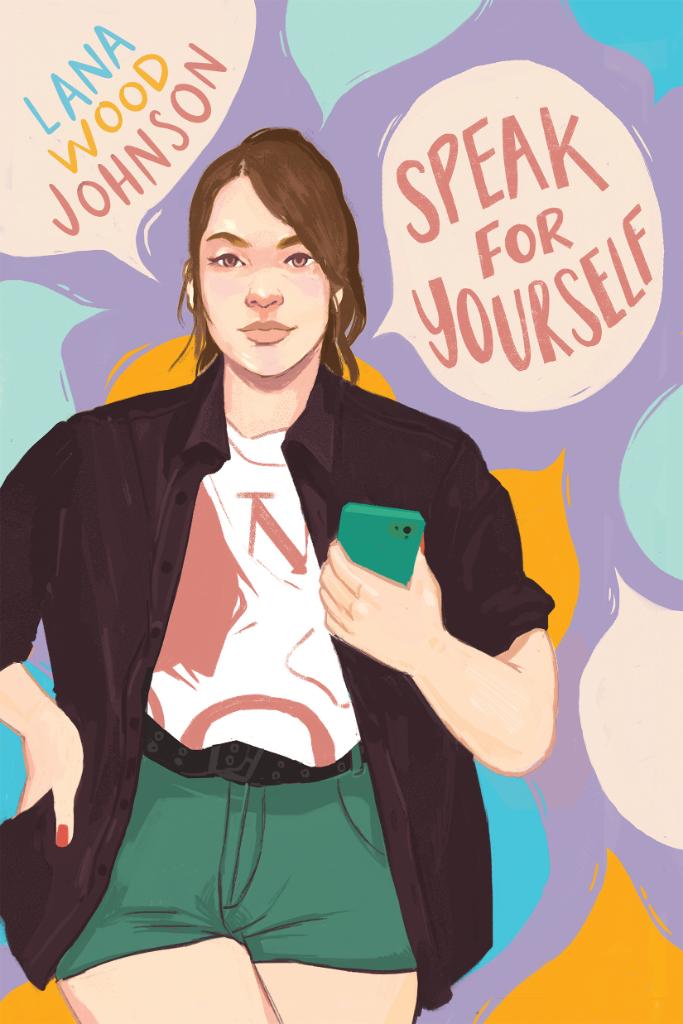 Speak For Yourself by Lana Wood Johnson (1st June 2021)
Skylar's got ambitious #goals. And if she wants them to come true, she has to get to work now. (At least she thinks so…) Step one in her epic plan is showing everyone that her latest app is brilliant. To do that, she's going to use it win State at the Scholastic Exposition, the nerdiest academic competition around.
First, she'll need a team, and Skylar's not always so good with people. But she'll do whatever it takes to put one together … even if it means playing Cupid for her teammates Joey and Zane, at Joey's request. When things get off to an awkward start for them, Skylar finds herself stepping in to help Joey. Anything to keep her on the team. Only, Skylar seems to be making everything more complicated. Especially when she realizes she might be falling for Zane, which was not a #goal. Can Skylar figure out her feelings, prove her app's potential to the world, and win State without losing her friends–or is her path to greatness over before it begins?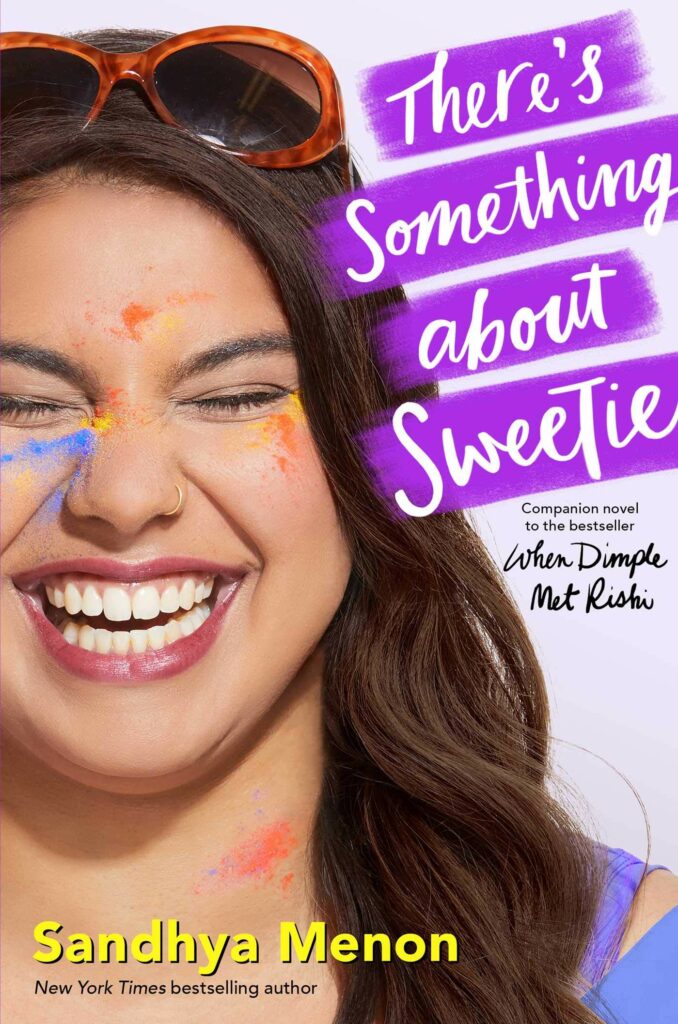 There's Something About Sweetie by Sandhya Menon
Ashish Patel didn't know love could be so…sucky. After he's dumped by his ex-girlfriend, his mojo goes AWOL. Even worse, his parents are annoyingly, smugly confident they could find him a better match. So, in a moment of weakness, Ash challenges them to set him up.
The Patels insist that Ashish date an Indian-American girl—under contract. Per subclause 1(a), he'll be taking his date on "fun" excursions like visiting the Hindu temple and his eccentric Gita Auntie. Kill him now. How is this ever going to work?
Sweetie Nair is many things: a formidable track athlete who can outrun most people in California, a loyal friend, a shower-singing champion. Oh, and she's also fat. To Sweetie's traditional parents, this last detail is the kiss of death.
Sweetie loves her parents, but she's so tired of being told she's lacking because she's fat. She decides it's time to kick off the Sassy Sweetie Project, where she'll show the world (and herself) what she's really made of.
Ashish and Sweetie both have something to prove. But with each date they realize there's an unexpected magic growing between them. Can they find their true selves without losing each other?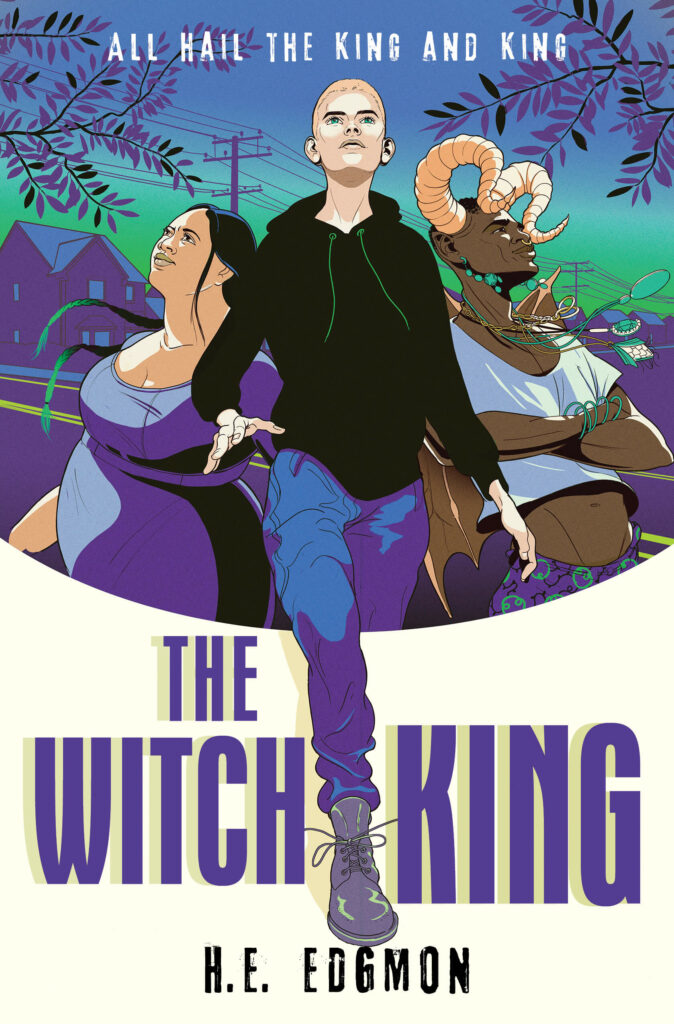 The Witch King by H.E. Edgmon (1st June 2021)
In Asalin, fae rule and witches like Wyatt Croft…don't. Wyatt's betrothal to his best friend, fae prince Emyr North, was supposed to change that. But when Wyatt lost control of his magic one devastating night, he fled to the human world.
Now a coldly distant Emyr has hunted him down. Despite transgender Wyatt's newfound identity and troubling past, Emyr has no intention of dissolving their engagement. In fact, he claims they must marry now or risk losing the throne. Jaded, Wyatt strikes a deal with the enemy, hoping to escape Asalin forever. But as he gets to know Emyr, Wyatt realizes the boy he once loved may still exist. And as the witches face worsening conditions, he must decide once and for all what's more important—his people or his freedom.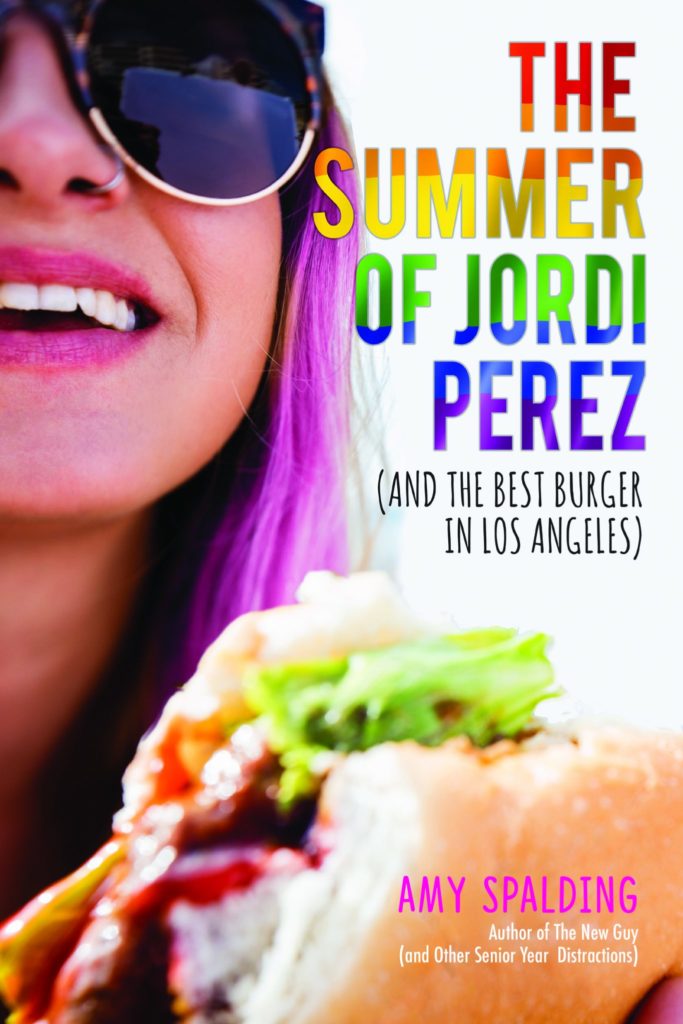 The Summer of Jordi Pérez (and the Best Burger in Los Angeles) by Amy Spalding
Seventeen, fashion-obsessed, and gay, Abby Ives has always been content playing the sidekick in other people's lives. While her friends and sister have plunged headfirst into the world of dating and romances, Abby has stayed focused on her plus-size style blog and her dreams of taking the fashion industry by storm. When she lands a prized internship at her favorite local boutique, she's thrilled to take her first step into her dream career. She doesn't expect to fall for her fellow intern, Jordi Pérez. Abby knows it's a big no-no to fall for a colleague. She also knows that Jordi documents her whole life in photographs, while Abby would prefer to stay behind the scenes.
Then again, nothing is going as expected this summer. She's competing against the girl she's kissing to win a paid job at the boutique. She's somehow managed to befriend Jax, a lacrosse-playing bro type who needs help in a project that involves eating burgers across L.A.'s eastside. Suddenly, she doesn't feel like a sidekick. Is it possible Abby's finally in her own story? But when Jordi's photography puts Abby in the spotlight, it feels like a betrayal, rather than a starring role. Can Abby find a way to reconcile her positive yet private sense of self with the image that other people have of her? Is this just Abby's summer of fashion? Or will it truly be The Summer of Jordi Pérez (and the Best Burger in Los Ángeles)?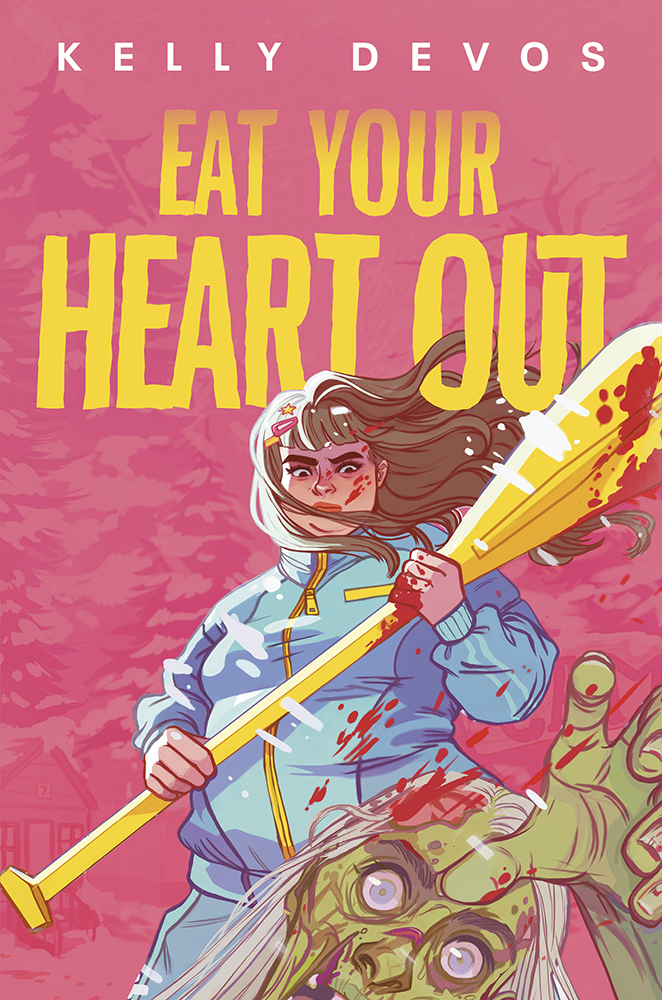 Eat Your Heart Out by Kelly deVos (29th June 2021)
Vivian Ellenshaw is fat, but she knows she doesn't need to lose weight, so she's none too happy to find herself forced into a weight-loss camp's van with her ex-best friend, Allie, a meathead jock who can barely drive, and the camp owner's snobby son. And when they arrive at Camp Featherlite at the start of the worst blizzard in the history of Flagstaff, Arizona, it's clear that something isn't right.
Vee barely has a chance to meet the other members of her pod, all who seem as unhappy to be at Featherlite as she does, when a camper goes missing down by the lake. Then she spots something horrifying outside in the snow. Something…that isn't human. Plus, the camp's supposed "miracle cure" for obesity just seems fishy, and Vee and her fellow campers know they don't need to be cured. Of anything.
Even worse, it's not long before Camp Featherlite's luxurious bungalows are totally overrun with zombies. What starts out as a mission to unravel the camp's secrets turns into a desperate fight for survival–and not all of the Featherlite campers will make it out alive.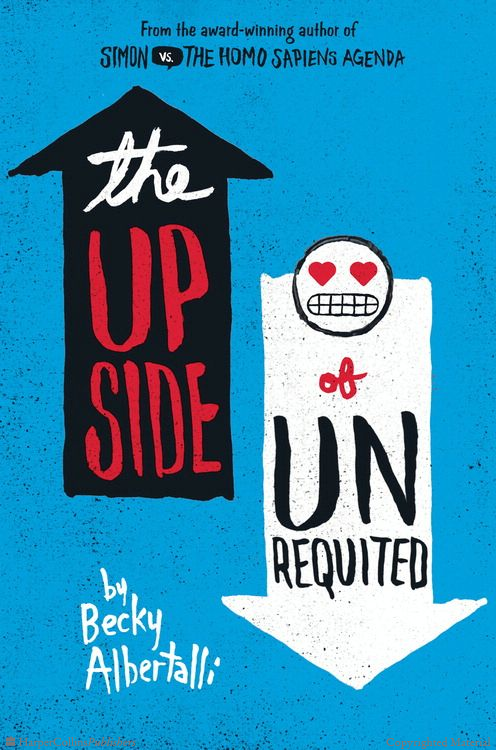 The Upside of Unrequited by Becky Albertalli
Seventeen-year-old Molly Peskin-Suso knows all about unrequited love—she's lived through it twenty-six times. She crushes hard and crushes often, but always in secret. Because no matter how many times her twin sister, Cassie, tells her to woman up, Molly can't stomach the idea of rejection. So she's careful. Fat girls always have to be careful.
Then a cute new girl enters Cassie's orbit, and for the first time ever, Molly's cynical twin is a lovesick mess. Meanwhile, Molly's totally not dying of loneliness—except for the part where she is. Luckily, Cassie's new girlfriend comes with a cute hipster-boy sidekick. Will is funny and flirtatious and just might be perfect crush material. Maybe more than crush material. And if Molly can win him over, she'll get her first kiss and she'll get her twin back.
There's only one problem: Molly's coworker Reid. He's an awkward Tolkien superfan with a season pass to the Ren Faire, and there's absolutely no way Molly could fall for him. Right?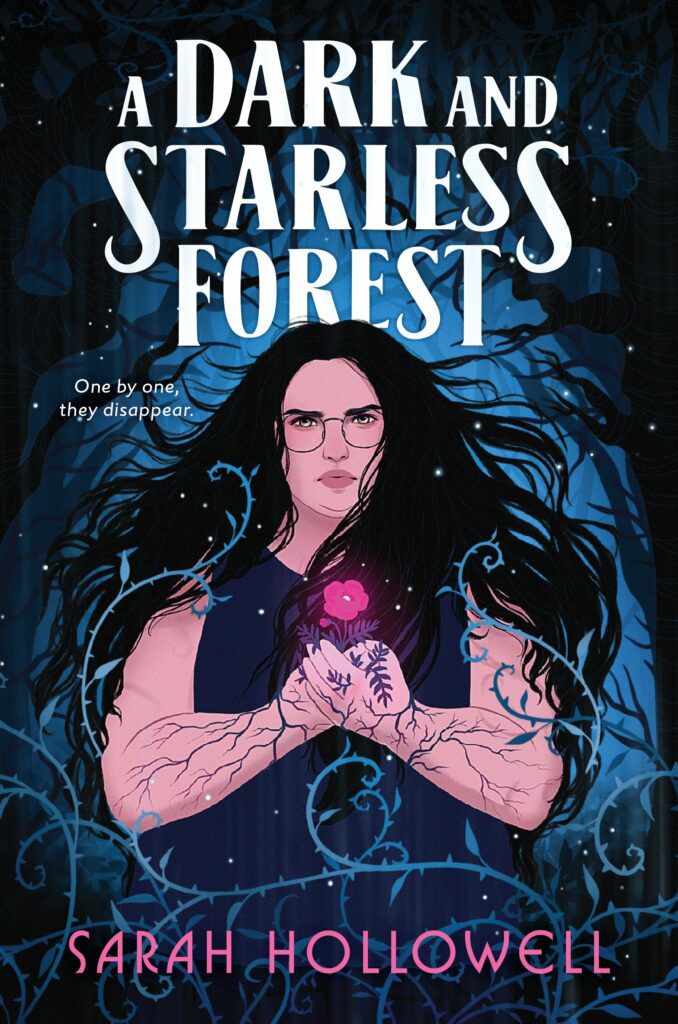 A Dark and Starless Forest by Sarah Hollowell (14th September 2021)
When her siblings start to go missing, a girl must confront the dark thing that lives in the forest—and the growing darkness in herself.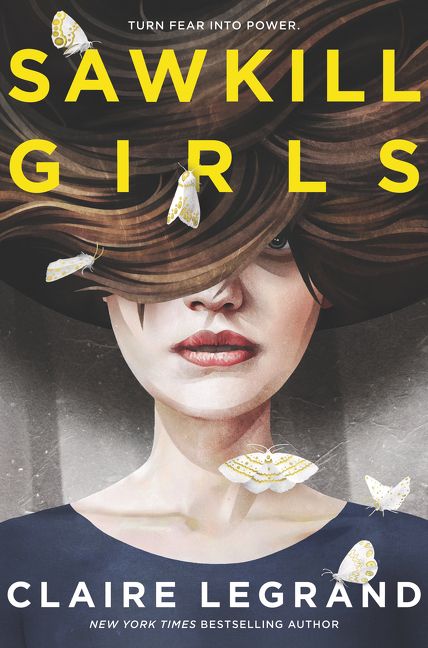 Sawkill Girls by Claire Legrand
Who are the Sawkill Girls?
Marion: the new girl. Awkward and plain, steady and dependable. Weighed down by tragedy and hungry for love she's sure she'll never find.
Zoey: the pariah. Luckless and lonely, hurting but hiding it. Aching with grief and dreaming of vanished girls. Maybe she's broken—or maybe everyone else is.
Val: the queen bee. Gorgeous and privileged, ruthless and regal. Words like silk and eyes like knives, a heart made of secrets and a mouth full of lies.
Their stories come together on the island of Sawkill Rock, where gleaming horses graze in rolling pastures and cold waves crash against black cliffs. Where kids whisper the legend of an insidious monster at parties and around campfires.
Where girls have been disappearing for decades, stolen away by a ravenous evil no one has dared to fight… until now.