10 books to read during a summer on lockdown
Stuck inside for the rest of summer? No problem! Let these books transport you far away instead
Whether you were planning on a beach getaway, quality time with friends, or singing at the top of your lungs at a festival — it's safe to say that most of us aren't going to be spending summer 2020 quite how we'd like.
We could all probably do with a good distraction right now, and these 10 books are the perfect summer getaways to take from the safety of  your very own bedroom!
---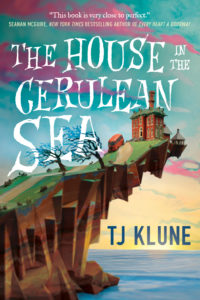 The House in the Cerulean Sea by TJ Klune 
This delightfully cozy fantasy novel follows Linus, a Case Worker at the Department in Charge Of Magical Youth. When he's assigned a top secret assignment to the Marsyas Island Orphanage, he has no idea what to expect, least of all that the children and their guardian Arthur will make him feel more home than he ever has in his life.
If you're a fan of the found families trope: this one is for you. It's weird and wonderful, like a glorious mashup between Miss Peregrine's Home for Peculiar Children, Good Omens, A Series of Unfortunate Events, and a Studio Ghibli Movie. The beautifully quaint island on the cerulean sea provides the perfect summer location, and atmosphere just oozes out of Klune's prose. Buy the book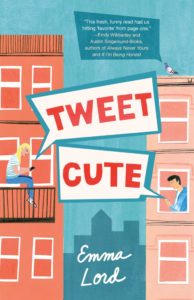 Tweet Cute by Emma Lord
In a delicious story of secret identities, classmates Pepper and Jack end up in a twitter spat that goes viral between their families' sandwich shops, with no idea who's behind the other screen. If it seemed like things couldn't get more complicated: they're also falling for each other on an anonymous messaging app.
This is the perfect feel good YA romance for the social media generation. It's trope filled in all the best ways, and is sure to have you screaming at the page in frustration one minute, and cackling with laughter the next. It's jam packed with mistaken identities and near misses, and is the most fun I've had in a long time. Buy the book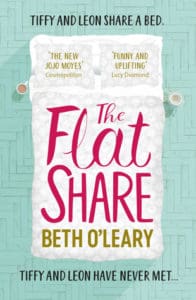 The Flatshare by Beth O'Leary
Editor Tiffy gets the flat by night, and care home nurse Leon gets the flat by day — they even share the bed, just not at the same time. This slowburn romance is one that begins through post-it notes left by the flatmates that never meet… until they do.
This novel truly takes the there's only one bed trope  to new heights. It will also appeal to fans of friends-to-lovers, and family elements. This was a heartwarming story about some very loveable characters, overcoming their own hardships in order to find happiness and each other. Buy the book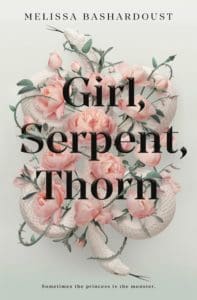 Girl, Serpent, Thorn by Melissa Barshadoust
Girl, Serpent, Thorn follows Soraya, a Princess who's touch is poisonous and has lived her entire life hidden away. Her twin brother's wedding provides an opportunity to venture outside; meet a boy that shows interest in her, and possibly a monstrous Div that can help solve the mystery of her curse.
This book is the perfect distraction right now as it offers a rich Persian-inspired fantasy world, with an intriguing plot, a twisty love triangle romance, and lots of moral greyness. It combines all the great tropes of both older and newer YA fantasy, and still manages to be continually surprising! Buy the book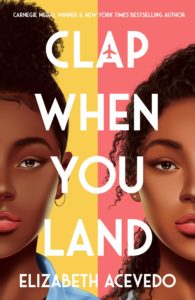 Clap When You Land by Elizabeth Acevedo
Camino and Yahaira Rios had no idea that they even had a half-sister — until their father dies in a plane crash on his way from one in New York, to the other in the Dominican Republic. Told in verse, this is the story of how each sister and their family's deal with the fallout, the grief, and the discovery that the other exists on the other side of an ocean.
This may sound like a hard-hitting option, but it is such an immersive narrative that's so easy to read. It's an emotional ride but well worth the turmoil, for Acevedo's beautiful and lyrical writing. Whether it transports you to NY or DR, both of the sister's narratives are so engaging and so relatable. Buy the book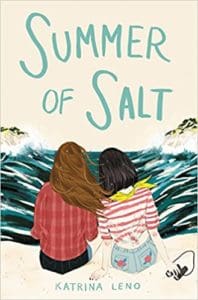 Summer of Salt by Katrina Leno
On the island of By-the-Sea, Georgina is the only woman in her family who still hasn't come into her magical powers yet, and her eighteenth birthday — the deadline —looms near. The 300 year old bird that brings tourists to her family's hotel every year also hasn't appeared yet, and her family are under suspicion.
Another atmospheric story written about a dreamy seaside location, this novel has such a unique style and an entertaining cast of characters. I was absolutely transported to By-the-Sea,  Leno finding a perfect balance between the every-day and the fantastical. Buy the book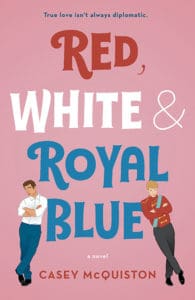 Red, White & Royal Blue by Casey McQuiston
What if a woman had won the 2016 US Presidential Election? Well, this story follows her fictional son, Alex, and his rivalry with Henry Prince of Wales. When the two are involved in a very public and very embarrassing tussle involving a wedding cake, they must fake a friendship to save face in the run up to the 2020 election — but fake friendship turns into so much more.
I'd be surprised if you'd spent any time on the bookish internet recently and hadn't heard about the book that took everyone by storm last year, but if you haven't: here's your prompt to get your hands on this ASAP. It's the perfect whirlwind romance that will have you crying and then crying with laughter. Plus, I think all of us could do with reading about an alternate universe 2020 right now. Buy the book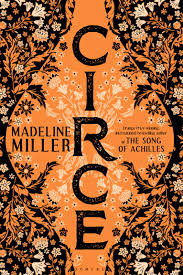 Circe by Madeline Miller
Inspired by Homer's Odyssey, Circe follows the sorceress from Greek mythology throughout her life and exile on Aiaia. We read about Circe as she receives different visitors over the years, through times of isolation, and through times of transformation. The episodic structure offers a different perspective on the world of the Greeks, removed from the main action and told through fleeting accounts.
Miller is renowned for her writing style, which is just as stunning as ever here. Yet another book set on an island — which is apparently all I want to read all summer — and this one offers a hot, but tumultuous landscape and tale of the sea. This is a deeply feminist story about pain and struggle, but is ultimately very empowering. Buy the book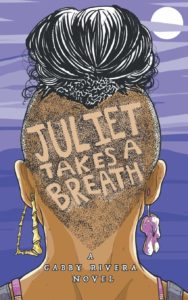 Juliet Takes a Breath by Gabby Riviera
Juliet comes out to her family as a lesbian the night before she leaves the Bronx for an internship in Portland, working for her favourite author. She ends up on a summer of self-discovery, and of questioning whether the woman she's idolised for so long is so great after all.
This book explores intersectionality, and the nuances of combining discussions of race, class, gender, and sexuality. It's a perfect coming of age novel, which, despite it's political themes, has a light, summery vibe, and is very easy to read. It would also be a great introduction for someone who's interested in reading more about intersectional feminism. Buy the book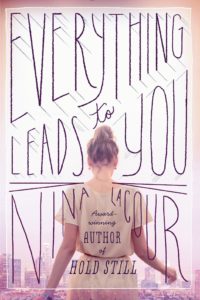 Everything Leads to You by Nina LaCour
Emi's working her dream job as a set designer in Hollywood when she gets wrapped up in the family drama of a recently deceased movie star. This leads her to Ava, who just might be the perfect antidote to her toxic on-again-off-again relationship with her ex.
This novel was published a few years back now, and has become somewhat of a staple of sapphic YA. And yet, I couldn't write this list without mentioning it, because when I think of summer books: this one is my first thought! Not only is it set in LA during the summertime and makes sure to use this to its full advantage, but the glitz and glamour,  intrigue and romance, make it an ideal story to immerse yourself in during the summer months. Buy the book