WIN 1 of 5 book bundles featuring five summer must reads
Enter for your chance to win!
Whether you're looking to give your summer TBR a boost or simply cram in as many new reads before school starts back up, we've got you covered.  With five book bundles, featuring five brand new 2021 YA titles up for grabs, this is a bookish giveaway you won't want to miss out on.
---
Each of the five lucky winners will win a copy of the following five books: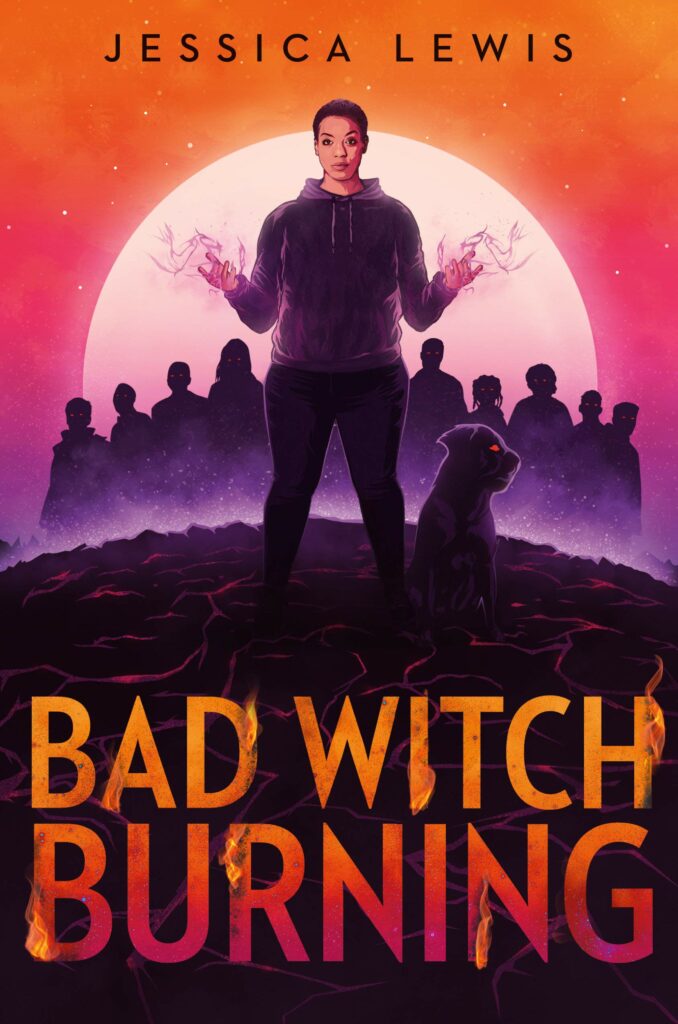 Bad Witch Burning by Jessica Lewis
Katrell doesn't mind talking to the dead; she just wishes it made more money. Clients pay her to talk to their deceased loved ones, but it isn't enough to support her unemployed mother and Mom's deadbeat boyfriend-of-the-week. Things get worse, when a ghost warns her to stop the summonings or she'll "burn everything down." Katrell is willing to call them on their bluff, though. She has no choice. What do ghosts know about eating peanut butter for dinner?
However, when her next summoning accidentally raises someone from the dead, Katrell realizes that a live body is worth a lot more than a dead apparition. And, warning or not, she has no intention of letting this lucrative new business go.
But magic doesn't come for free, and soon dark forces are closing in on Katrell. The further she goes, the more she risks the lives of not only herself, but those she loves. Katrell faces a choice: resign herself to poverty, or confront the darkness before it's too late.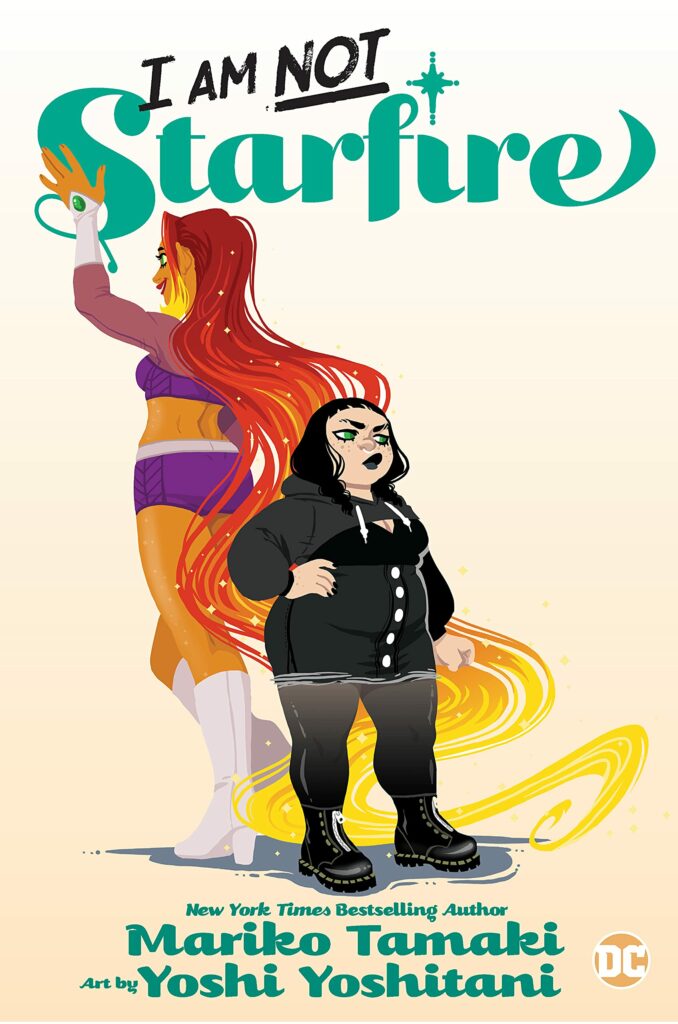 I Am Not Starfire by Mariko Tamaki and Yoshi Yoshitani 
Seventeen-year-old Mandy Koriand'r is not her mother. Daughter of Starfire and high school outcast, Mandy is constantly trying to get out from under the shadow of her bright, bubbly, scantily clad, and famous mother. Dyeing her bright orange hair black and sticking close to her best friend, Lincoln, Mandy spends her days at school avoiding Teen Titans superfans and trying to hide her feelings for the gorgeous, popular, and perfect Claire. And while Mandy usually avoids spending too much time with her alien mother, she's been particularly quiet as she's keeping one major secret from her: Mandy walked out of her S.A.T.
While Mandy continues to tell Lincoln her plans of moving to France to escape the family spotlight and not go to college, she secretly hides a fear of not knowing her identity outside of just being the daughter of a superhero and who she will become. But when she is partnered with Claire to work on a school project, their friendship develops into something more and a self-confidence unknown to Mandy begins to bloom. Claire seems to like Mandy for being Mandy, not the daughter of Starfire.
But when someone from Starfire's past comes to disrupt Mandy's future, Mandy must finally make a choice: give up before the battle has even begun, or step into the unknown and risk everything.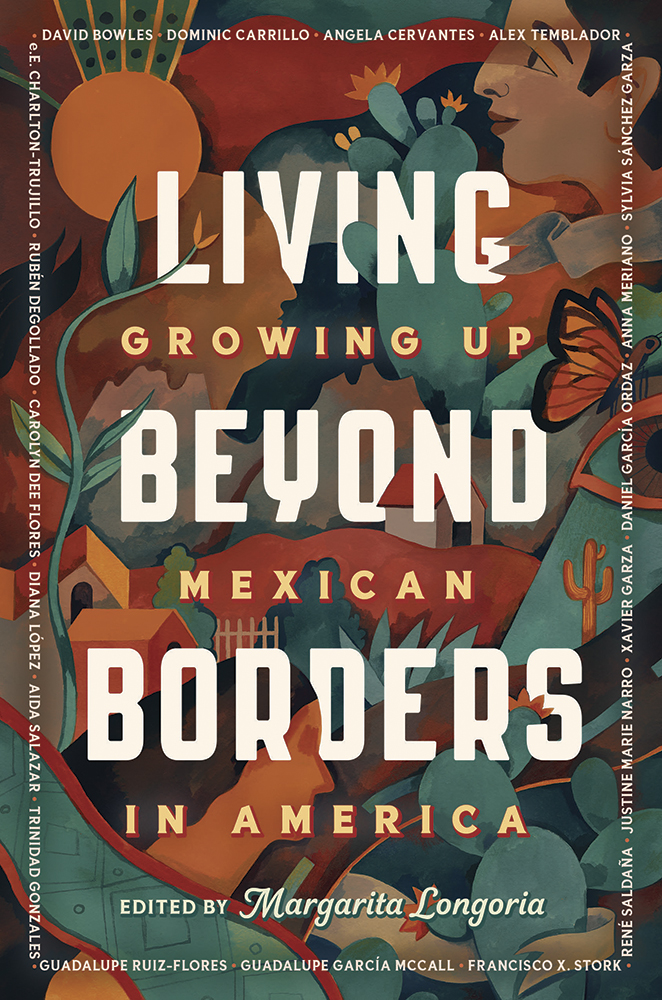 Living Beyond Borders edited by Margarita Longoria
In this mixed-media collection of short stories, personal essays, poetry, and comics, this celebrated group of authors share the borders they have crossed, the struggles they have pushed through, and the two cultures they continue to navigate as Mexican American. Living Beyond Borders is at once an eye-opening, heart-wrenching, and hopeful love letter from the Mexican American community to today's young readers.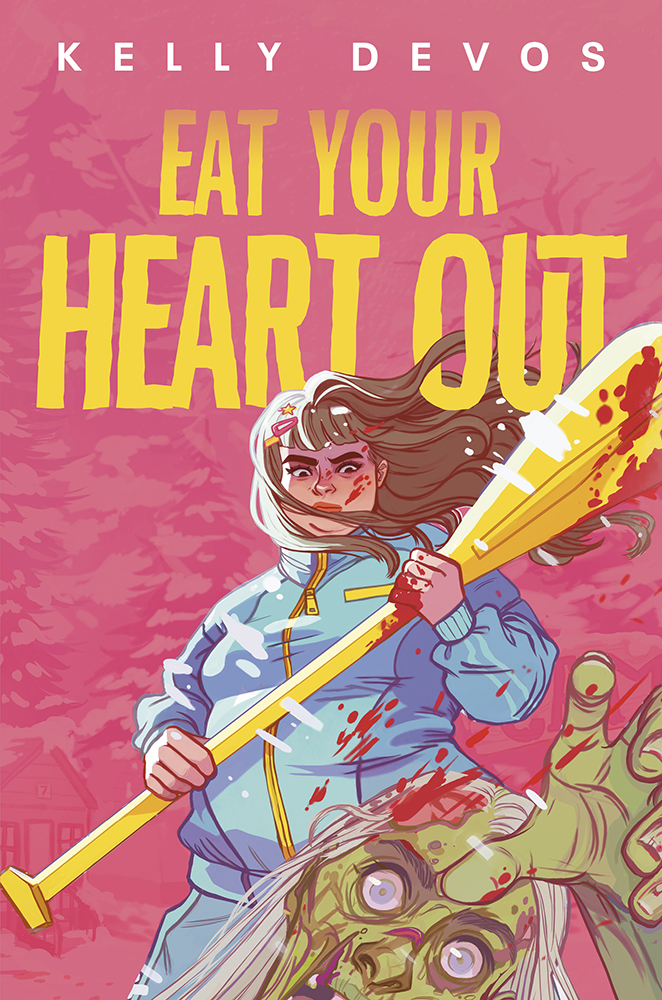 Eat Your Heart Out by Kelly deVos 
Vivian Ellenshaw is fat, but she knows she doesn't need to lose weight, so she's none too happy to find herself forced into a weight-loss camp's van with her ex-best friend, Allie, a meathead jock who can barely drive, and the camp owner's snobby son. And when they arrive at Camp Featherlite at the start of the worst blizzard in the history of Flagstaff, Arizona, it's clear that something isn't right.
Vee barely has a chance to meet the other members of her pod, all who seem as unhappy to be at Featherlite as she does, when a camper goes missing down by the lake. Then she spots something horrifying outside in the snow. Something…that isn't human. Plus, the camp's supposed "miracle cure" for obesity just seems fishy, and Vee and her fellow campers know they don't need to be cured. Of anything.
Even worse, it's not long before Camp Featherlite's luxurious bungalows are totally overrun with zombies. What starts out as a mission to unravel the camp's secrets turns into a desperate fight for survival–and not all of the Featherlite campers will make it out alive.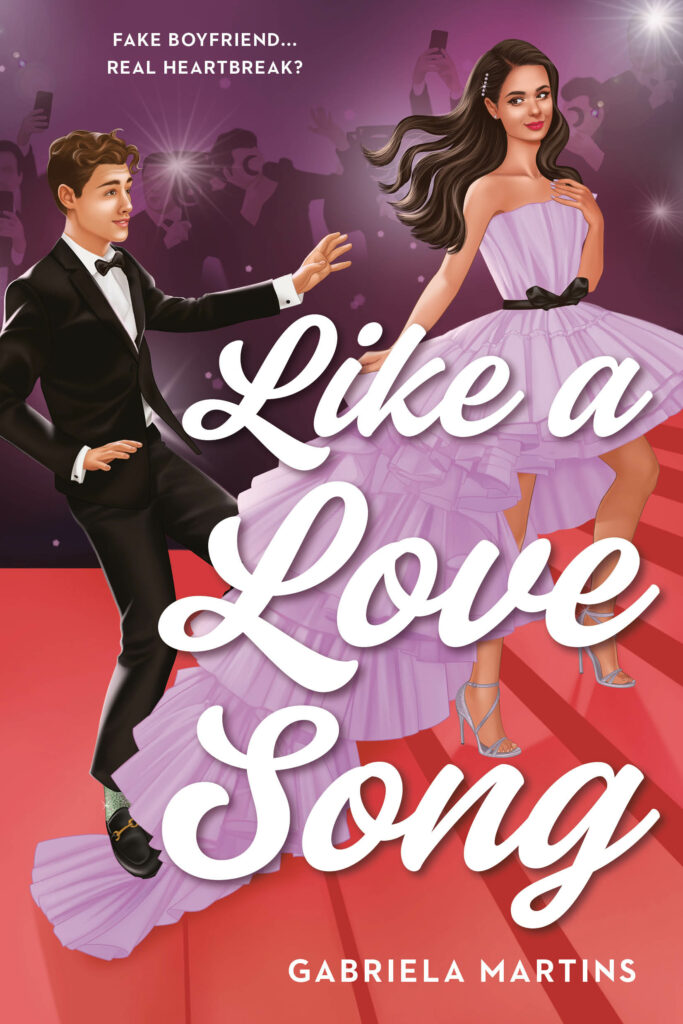 Like a Love Song by Gabriela Martins
Natalie is living her dream: topping the charts and setting records as a Brazilian pop star…until she's dumped spectacularly on live television. Not only is it humiliating—it could end her career.
Her PR team's desperate plan? A gorgeous yet oh-so-fake boyfriend. Nati reluctantly agrees, but William is not what she expected. She was hoping for a fierce bad boy—not a soft-hearted British indie film star. While she fights her way back to the top with a sweet and surprisingly swoon-worthy boy on her arm, she starts to fall for William—and realizes that maybe she's the biggest fake of them all. Can she reclaim her voice and her heart?
Simply follow the instructions in the tweet below for you chance to win all five of these books: https://twitter.com/unitedbybks/status/1428064774928093191?s=20
Terms & Conditions:
1. No purchase necessary. A purchase will not increase your chances of winning.
2. This giveaway is open to residents of the United Kingdom only.
3. This giveaway opens Wednesday, August 18 at 7:30 PM BST and closes on Wednesday, September 1 at 9:00 PM BST.
4. Five (5) winners will be selected at random from all applicable entries. The prize consists of one (1) copy of Bad Witch Burning by Jessica Lewis, Like a Love Song by Gabriela Martins, Eat Your Heart Out by Kelly deVos, Living Beyond Borders edited by Margarita Longoria and I Am Not Starfire by Mariko Tamaki. Prize has no cash value and no alternative prize is available.
5. Winners will be contacted via Twitter direct message by @unitedbypop after the giveaway closes. Winners must provide United By Pop with their full name and mailing address to receive their prize. If winner fails to do so within 24 hours of being contacted, winner forfeits their prize and a new winner will be selected.
6. United By Pop is not responsible for prizes that are lost or damaged in the post. Prizes may take up to 90 days to arrive.
7. This giveaway is in no way sponsored by or affiliated with Instagram or Facebook.