Netflix
Why you need to watch the Netflix K-drama It's Okay to Not Be Okay
This Netflix show will bring down all your walls and make you fall in love.
K-pop is not the only form of entertainment from Korea that's been taking over the world. K-dramas (Korean television series) are just as popular among international fans. Chances are, if you are into K-pop, you'll soon start diving into the K-drama world.
Netflix itself has been investing not only in adding K-dramas to their catalog but also in making their own. 2020 was a big year for Korean Netflix productions, as dramas such as Crash Landing On You (a must-watch), Itaewon Class, and King: The Eternal Monarch stole people's hearts and became worldwide trending topics on Twitter as each episode was released.
I might be a little late to talk to you about It's Okay to Not Be Okay considering it's been out since June last year, but I'm a newbie in this universe and I've got a long list I plan on watching. But believe me when I say I regret taking so long to finally watch this K-drama.
It's Okay to Not Be Okay captivated people for its storyline and the beautiful way it deals with sensitive topics around mental health. Even halfway into it, I can already tell it's one of my favorites. I'm all in for the romance, but the dynamics between the characters is the reason why you can't look away from the screen while watching it.
The drama tells the story of two brothers, Gang-Tae and Sang-Tae, who find themselves alone at a very young age after the mysterious death of their mother. Gang-Tae has always been the one taking care of Sang-Tae, who has autism. They share a beautiful bond but also a very complex and explosive relationship.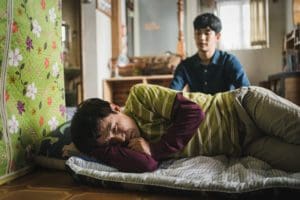 Ko Mu-Yeong comes into the story as Sang-Tae's favorite author. She writes books for children with bizarre illustrations of the stories. The most interesting thing about her is definitely her personality. During the first episodes she comes across as unstable, but the more you get to know the character, the more you understand that she actually presents traits of antisocial behaviour. When Ko Mu-Yeong gets close to the brothers, you start to see her true colors and also Gang-Tae's, who stops keeping everything he feels at bay when he's with her. It's beautiful, exciting, and a little frustrating watching their relationship flourish.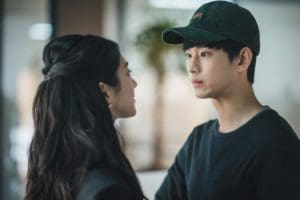 As I said before, the show's popularity definitely comes from the way they portray mental health and how the characters deal with it. Gang-Tae who works at a mental health facility and is quite experienced in dealing with patients finds himself learning a few new things as Ko Mu-Yeong and her carefree (and a little careless) behaviour start to influence his work and the patients' healing process.
The drama shows that each person has their own unique story, and when it comes to healing, time works differently, it's a long and painful process that only by facing your traumas can you fully heal from what hurts you. And just as the title says, the drama proves that it's okay not to be okay. No one has to be strong all the time, and that it's more than okay to ask for help.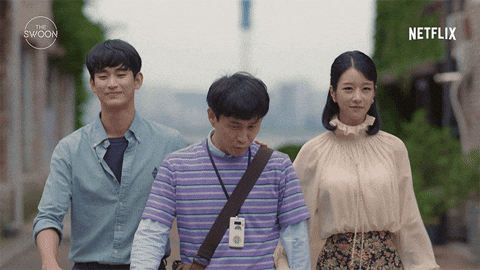 If you want to laugh, cry, and be totally captivated, It's Okay to Not Be Okay is the perfect, swoon-worthy Netflix K-drama choice for you.