David Harbour delivers season's beatings in holiday thriller Violent Night
This film is destined to become a classic. There's enough action and comedy for all age-appropriate family members to enjoy.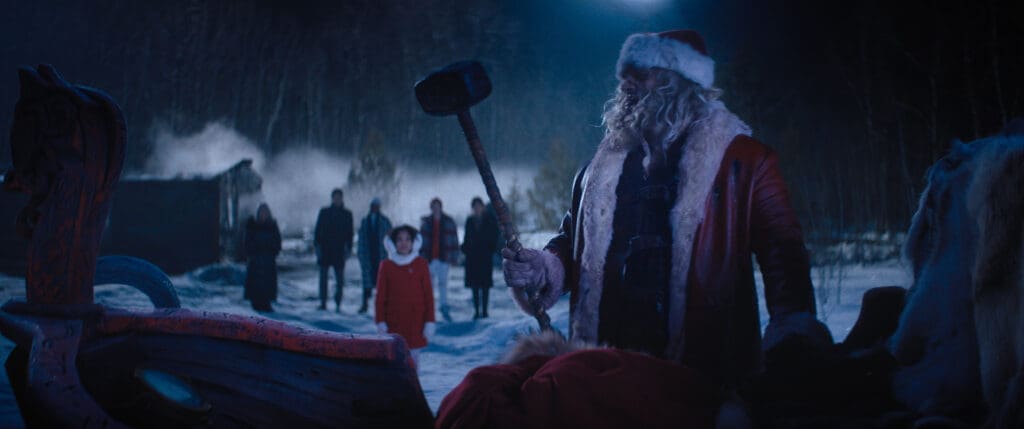 When most of us think of Santa Claus, we imagine a friendly and jovial old man in a red suit delivering presents to those who deserve it. What we don't imagine is a foul-mouthed, hard-drinking, and depressed loner with a violent streak.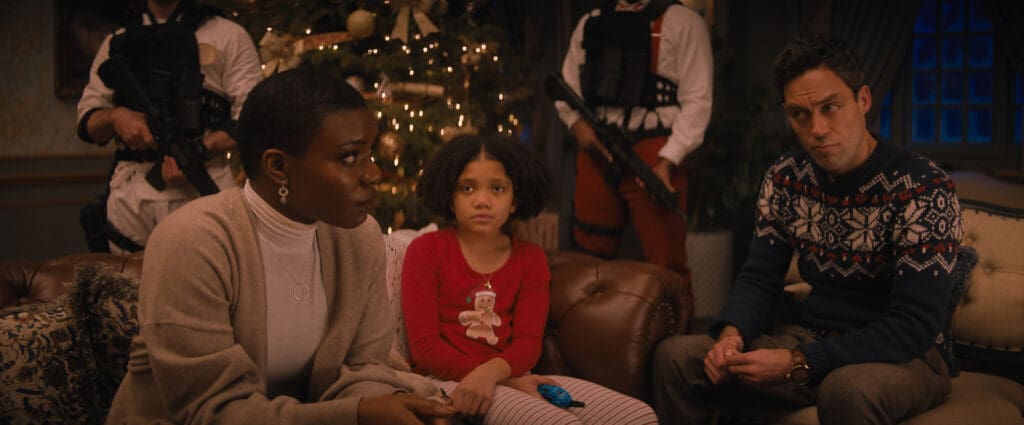 These traits serve as the foundation for David Harbour's portrayal of jolly old Saint Nick in the new ultra-violent action thriller, Violent Nights. The film opens with Jason (Alex Hassell), one of the two heirs to the powerful Lightstone family, reuniting with his estranged wife, Linda (Alexis Louder), and their daughter, Trudy (Leah Brady). Jason is successful, but a doormat to his cold, but super successful mother, Gertrude (Beverly D'Angelo). Jason's sister, Alva (Edi Patterson), her fame-obsessed son (Alexander Elliot), and her gold-digging boyfriend (Cam Gigandet), all desperately want Gertrude's approval and her money.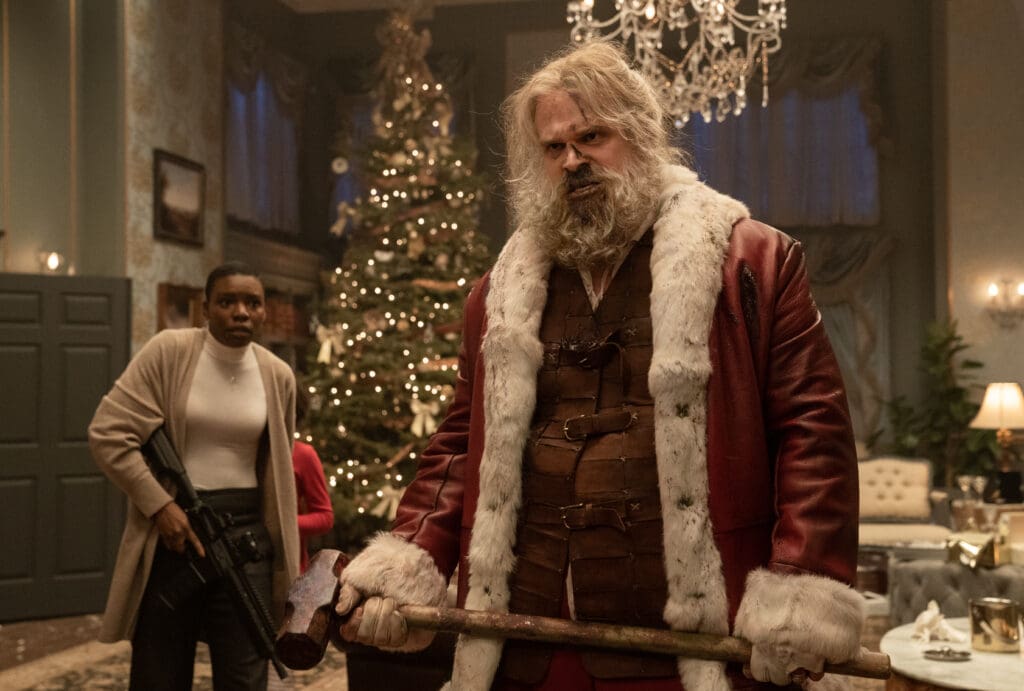 The Lightstone family's holiday plans come to a screeching halt when a band of mercenaries led by a man named Scrooge (John Leguizamo) invade the family's compound and demand the millions Gertrude keeps in her safe. The family's only hope is the drunk and depressed Santa Claus, whose former life as a Nordic invader makes him the perfect candidate for this rescue mission.
I can't praise this movie enough. It's the perfect cinema blend of Die Hard, Home Alone, and Bad Santa. David Harbour gives an unforgettable and exciting portrayal of a Santa Claus who knows how to kick some butt when he needs to. He's gruff, but funny. Foul-mouthed, but a fierce protector of the innocent. Once he manages to connect with little Trudy, he becomes determined to rescue the Lightstone family from the deadly peril they're in.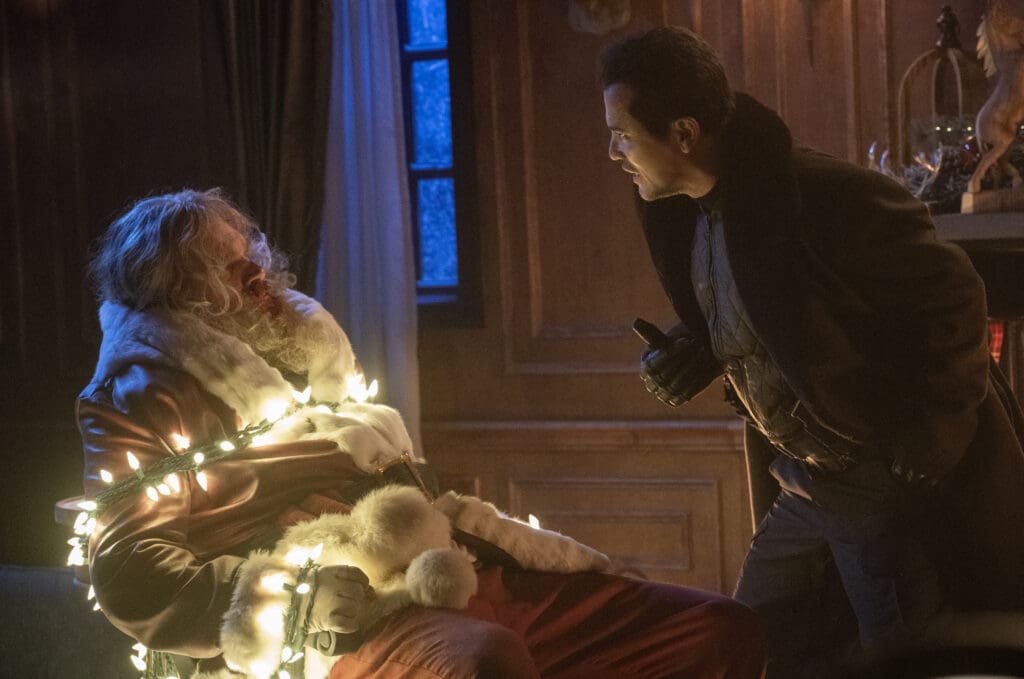 The film also does a great job of adding new dimensions to the Santa Claus lore. This incarnation of Santa Claus remembers his life as a Nordic warrior but is fuzzy on the events that led to him taking on his current mantle. There's plenty of room to build on this in the inevitable sequels and it introduces the possibility of other mythical figures existing in some form in this universe.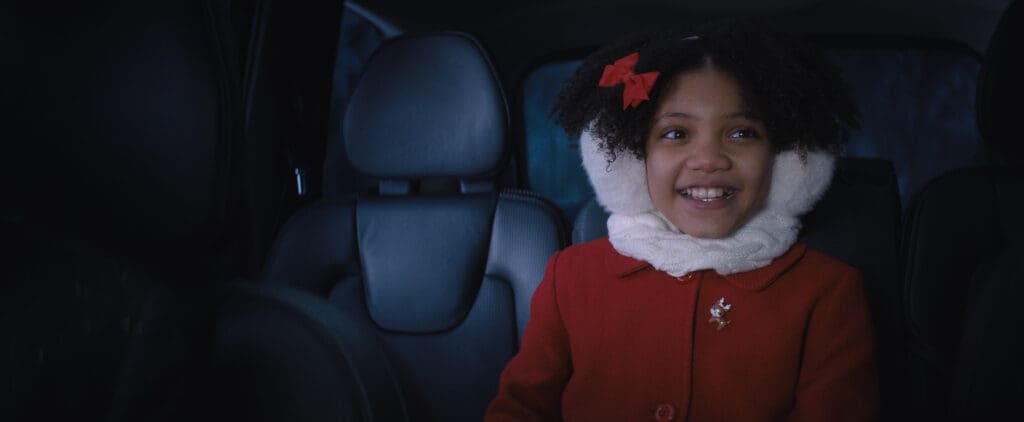 Leah Brady is a young actress to watch out for. She is bright, precocious, and handles the more demanding and dramatic aspects of her role with great ease. Her character, Trudy, is a child who desperately wants to see her parents reunited and wants to hold on to her belief of Santa Claus. She's also old enough to realize that the world isn't perfect, and neither are people. The film also uses her character to play out some great moments that are homages to Home Alone. Watching her take on the bad guys is just as fun and hilarious as watching Harbour's Santa Claus take them down.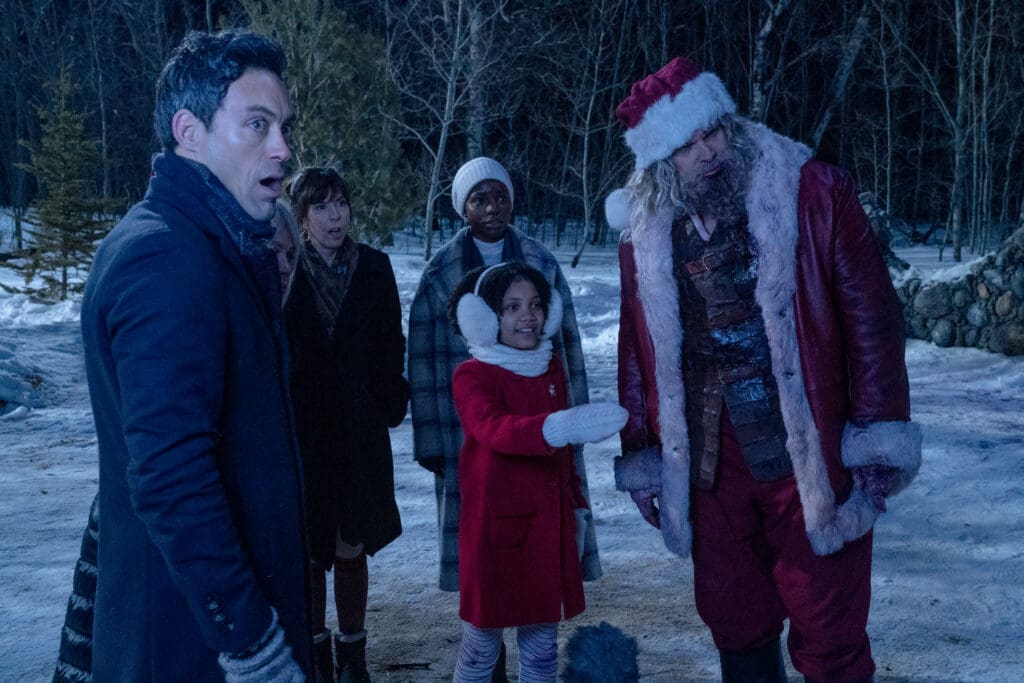 The rest of the adult cast do a great job as well. D'Angelo, Patterson, Louder, and Elliott are equal parts serious and hilarious as the dysfunctional Lightstone clan. I also really appreciated the attempt to humanize and add sympathy to Leguizamo's villainous role. He despises Christmas and has a backstory that believably explains why he has a bone to pick with Santa.
This film is destined to become a classic. There's enough action and comedy for all age-appropriate family members to enjoy.