The hottest night in music takes place tonight: the MTV VMAs. The biggest stars in the game right now will grapple to take home an iconic moonman, with Ariana Grande and Taylor Swift both leading the nominations with twelve each.
Camila Cabello and Shawn Mendes will bless us with their first-ever live duet of 'Senorita' (expect it to be steamy!) and we can also look forward to performances from The Jonas Brothers, Lizzo and CNCO.
Aside from the music, there's also another huge part of the night we haven't talked about. That's right, the red carpet. We've seen a lot of wild outfits over the years and to celebrate we're looking back at the celebs who made fashion history with the most iconic outfits of all time. Don't forget to vote for your favourite at the end!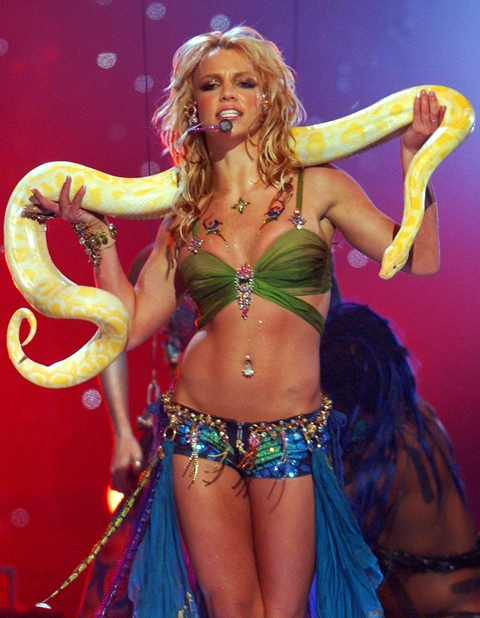 Britney Spears, 2001
Britney got the whole world talking when she performed her hit 'I'm a Slave 4 U' with an albino Burmese python casually draped round her shoulders. The snake served as a legendary accessory paired with her belly dancer costume and crystal tattoos.

Taylor Swift, 2009
At just 19 years old, Taylor took home her first-ever VMA wearing a sparkly KaufmanFranco gown. Unfortunately, that night became infamous for other reasons when a certain rapper jumped on stage, interrupted her speech and ruined her moment. Our heart still breaks for her now.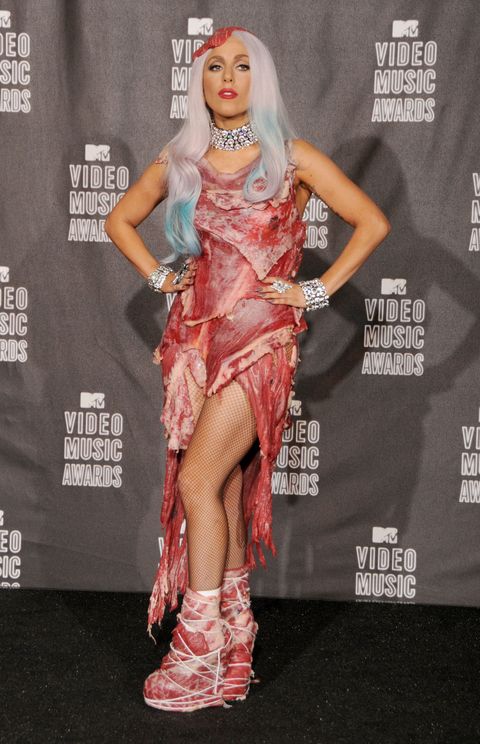 Lady Gaga, 2010
We think this definitely takes the biscuit for the most legendary outfit. Lady Gaga's raw meat dress is still imprinted on our mind almost a decade later. Designed by Franc Fernandez, the piece is now displayed in the Rock and Roll Hall of Fame and Museum.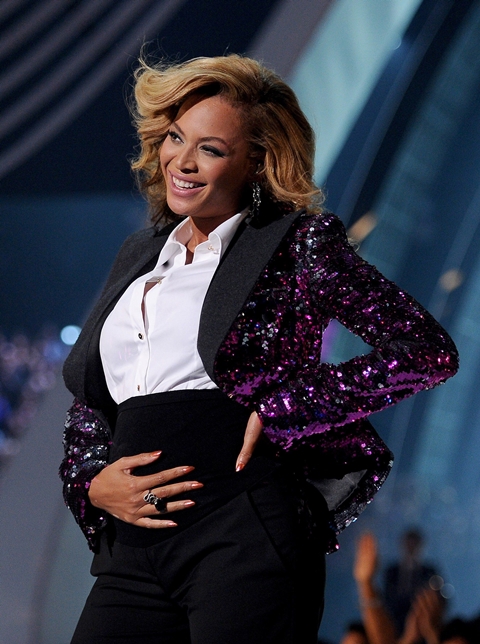 Beyonce, 2011
At the end of her 'Love on Top' performance, Bey announced her first pregnancy to the world by stripping open her Dolce & Gabanna sequin blazer to reveal a blossoming baby bump.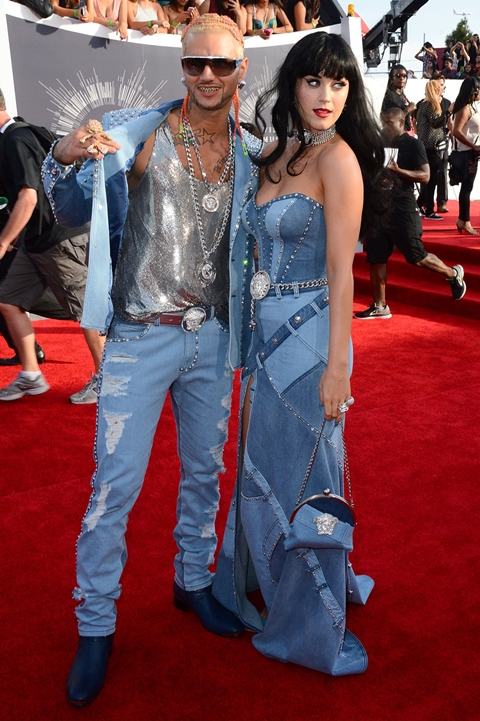 Katy Perry, 2014
Katy and Riff Raff turned heads when they hit the red carpet wearing all-denim custom Versace. The look was a tribute to Britney Spears & Justin Timberlake's iconic matching outfits from the 2001 American Music Awards. The ultimate throwback.