With rumors of a secret One Direction project swirling on social media, it can be pretty easy to feel excited.
As a Directioner since 2013, the heartbreak I felt in 2015 when they announced their indefinite hiatus is still very prevalent — and, though it may or may not be a permanent reunion, the thought of them being together again makes my heart joyful. This band was special to so many and it is clear that it remains that way.
When the group disbanded and the boys started making their own music, people who weren't originally into One Direction started gravitating towards their solo works. There are many within the Harrie fandom, for instance, that never cared for One Direction but really love his new groovy and rock and roll sound. While it is exciting that so many people are discovering how special Harry is, Harry has never forgotten where he came from and takes every opportunity to show his love for his time in the band and the boys he grew up with.
While not one for social media, he finds ways to make sure that his appreciation is never questioned. One of the biggest examples is in his Behind The Album documentary from Apple Music that showcases the making of his debut self-titled album. An emotional scene from One Direction's Where We Are tour in San Siro played, showcasing each member of the band on stage and the tens of thousands of fans they played to, while Harry talked about how grateful he was for that time in his life.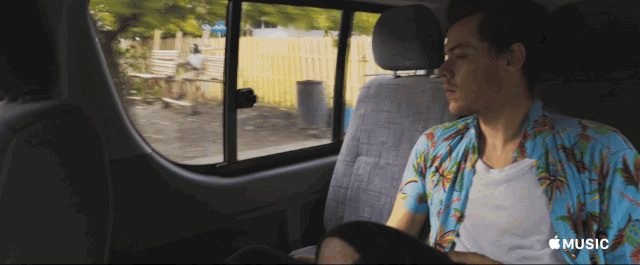 "When you leave a band, a boy band, you feel like you have to go the complete other direction and say, 'Don't worry everyone, I hated it. It wasn't me,'" he says. "I wouldn't be here if it wasn't for that band."
2016 was also a tough year for bandmate Louis Tomlinson. Louis lost his beloved mother, Joannah, to cancer just days before he was slated to perform his single "Just Hold On" on the X Factor that December. Louis wanted the show to go on to be strong like he promised his mother he would be and asked his bandmates to be there when he performed. Harry, as well as Niall and Liam, were there for Louis when he needed them and were right there to cheer him on and met him backstage to show their support for their friend.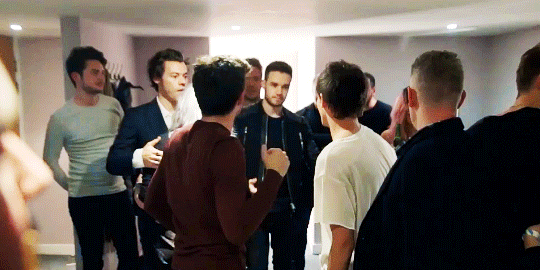 Harry also has made the song "What Makes You Beautiful" — One Direction's first single and the song that shot them to superstardom — a regular part of his setlist. While it was the last song anybody expected the boys to continue to play in their solo concerts, Harry deems it a celebration of how far he and the fans have come together and how much we have all grown together.
The Rolling Stone cover interview in 2019 proved the point further when he told writer Rob Sheffield, "When someone gets out of a band, they go, 'That wasn't me. I was held back.' But it was me. And I don't feel like I was held back at all…if I didn't enjoy it, I wouldn't have done it."
He goes on to say about his former bandmates that "above all else, we're the people who went through that. We're always going to have that, even if we're not the closest." He also says that the band is "too important" to him to ever say that it is completely over.
While One Direction has been on an indefinite hiatus, the band is far from forgotten, especially by the boys themselves.