8 do-it-yourself fan projects and crafts
For when you don't know what to do during quarantine.
Even though we are a few weeks into quarantine, that doesn't mean that we have to be bored. If you are struggling with finding something creative to do, these projects might inspire you!
Order a diamond painting online
TikTok user @canyonmoonwendy has been working on a diamond painting of Harry. There are several sites where you can make your own customized diamond panting, so find your favourite picture and order! It is very detailed work, but it will definitely keep you busy for days!
Embroider your favourite lyrics on a totebag
Melissa, whose Twitter handle is @finelineshe, made a tote bag for Harry's song "She." Grab an empty tote bag, put on some YouTube tutorials on how to embroider, and off you go! The upside from this is, it might take some time, but you can create anything you want!
https://twitter.com/finelineshe/status/1244318560874311680?s=11
Make outfits based on your favourite album
A few days ago, a challenge took over Niall Nation Twitter. People envisioned the songs and associated them with different outfits. A good excuse to hold a fashion show at home! Twitter user @dearpatiences had her own version of the challenge.
Seen this trend going around so here's my version, Heartbreak Weather the album by @NiallOfficial as outfits!!!!! pic.twitter.com/LqFWyMZeVZ

— lieke (@dearpatiences) April 7, 2020
Paint on your clothes
A trend that already has taken over TikTok several times, a good way to spend your time and to be as creative as you can be; paint your clothes! @outerspacem on TikTok has some super cute examples of multiple denim jackets she has painted, from both solo One Direction and 5 Seconds of Summer.
Make a new makeup look
This has been going around on Twitter for a while, but that doesn't take away the fun! If you love doing makeup looks, try to match your looks with your favourite album(s), like Twitter user @sunflowershroom did with the songs, or Instagram user @rebeccamcbey did with the colours of Fine Line!
fine line the album as makeup looks pic.twitter.com/fUde4eAWO9

— sam // nsfr (@sunflowershroom) April 2, 2020
Record a cover
You can always make a cover or even a mashup from your favourite songs, but if that is too easy for you; try and rewrite a song! For example, Ally Naso rewrote "Falling" in the female perspective and it sounds beautiful!
Make a bath bomb
Just like our writer Bebe Ashley made in one of our articles, this one is for when you are in need of a spa day! Your friends will love these as gifts too!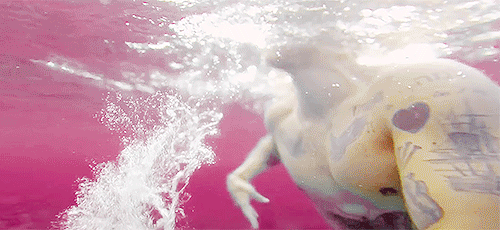 Bullet journal
Even though the tweet is in German, the idea is more than clear! If you are at online school or working from home, make it a bit more fun by using your favourite songs and artists to make a beautiful bullet journal — like this one inspired by Louis Tomlinson's song "Walls."
https://twitter.com/decemberxagain/status/1218810396418678785?s=20
So, loads to if you are feeling inspired. Have you done any of those projects yet, or have you done anything else? Let us know, and happy creating!