Selena Gomez is offically BACK! After releasing her first Spanish single "De Una Vez" two weeks ago, which is an absolute banger, she dropped her second single "Baila Conmigo" featuring the Puerto Rican rapper Rauw Alejandro. All I can say is that I see myself laying on the beach with this song on repeat.
In "Baila Conmigo" (Come Dance With Me), you definitely can hear that Selena found a new direction in her music, but who cares when it's so good?! It's a typical love song which you can see back in the music video where a young couple is riding around the beach on a motorcycle, followed up by a beautiful dance. Selena said in a press release that she wants to get everyone dancing with "Baila Conmigo."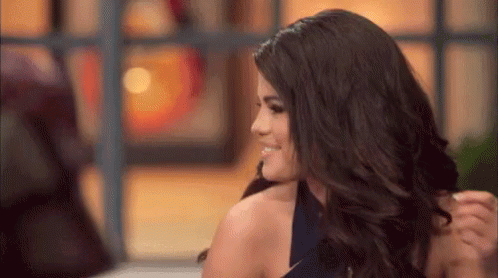 And with two amazing singles, you would think that there is an album coming up. Selena tweeted in 2011 that she was working on a Spanish project, but the singer never released something until now. Because this week she FINALLY announced that she will release her Spanish EP on March 12th.
REVELACIÓN, mi primer EP en español, estará disponible el 12 de marzo. Pre-ordénalo mañana a las 9 pm PT. // REVELACIÓN, my first ever Spanish EP, is out March 12. Preorder it tomorrow at 9 pm PT. https://t.co/qOeEqrGnDv pic.twitter.com/EsL5L6PKWa

— Selena Gomez (@selenagomez) January 27, 2021
There are even rumours going around by fans that Zayn Malik will be on the album, since he created a Spotify playlist with songs of Selena. He also added an orange emoji on his description box on YouTube — something that really matches Selena's theme for this album.
Anyhow, we absolutely love Selena's new music!