TRIGGER WARNING: This article contains mention of heavy topics such as depression, anxiety, grief, body dysmorphia, and more. Please proceed with caution.
---
Ashton Irwin surprised us all by emerging from what seemed like a pandemic-driven hiatus with the gift of a solo record.
Originally, he and the rest of 5 Seconds of Summer were scheduled to be out touring and promoting their fourth record CALM, but with the strange turn of events 2020 has given us, he found himself stuck in his home with nothing to do.
He took this as an opportunity to explore parts of himself he's always wanted to share and really hone in on his production and lyrical abilities with his good friend and housemate Matt Pauling. Together, they began the creation of what is now known as Ashton's debut album, Superbloom.
This album is something near and dear to Ashton's heart, and he says that this was something he's wanted to do for a long time but hadn't gotten the chance. He felt that this was the right time to create something with the entire world on pause for a bit and that he needed to do it alone, as no one else could sing these lyrics except him.
The tracks on this album cover heavy topics that Ashton has experienced throughout his life, including depression, anxiety, body dysmorphia, and addiction. They also shed light on the importance to keep persevering and looking for guidance.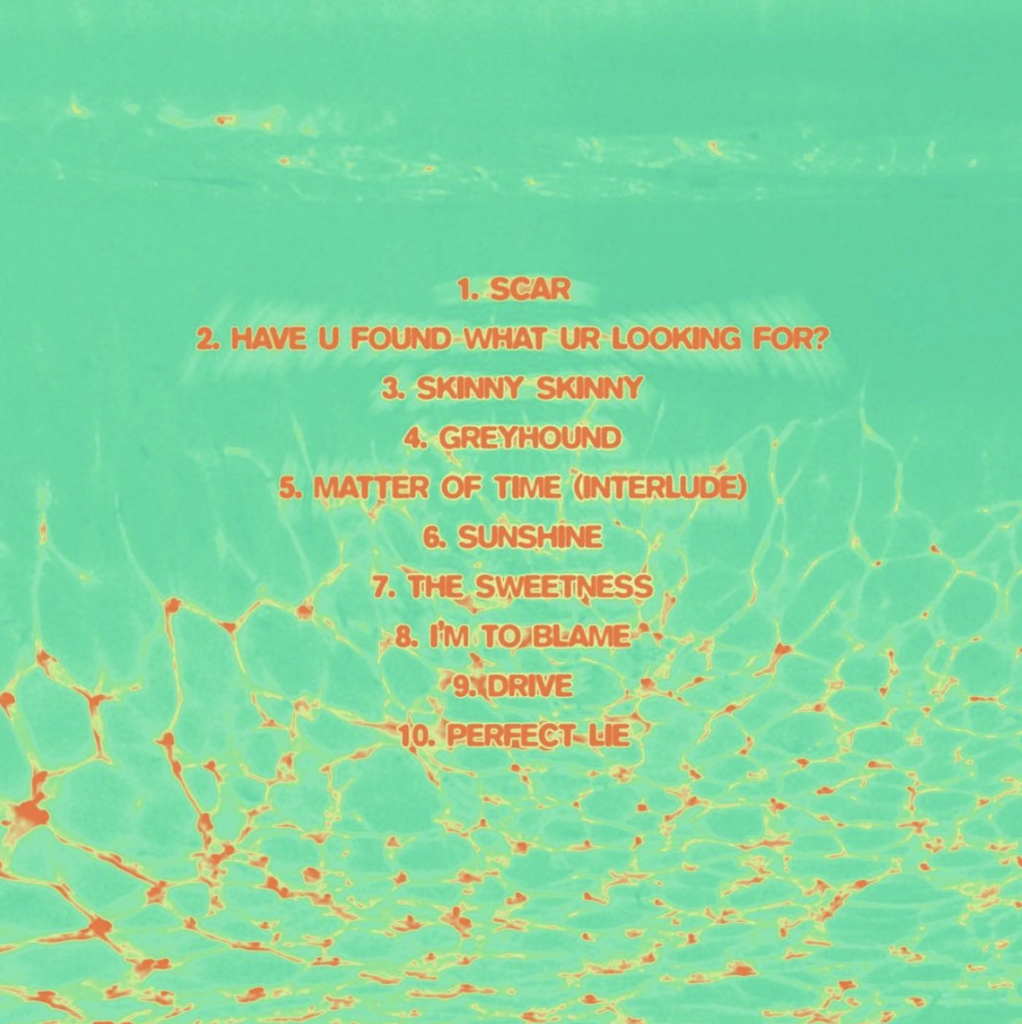 The album starts off strong with 'SCAR' with its jaw-dropping 90s rock-inspired instrumentals and pure lyrics addressed to Ashton's family and friends. We then transition into 'Have U Found What Ur Looking For?' that follows the same rock energy of 'SCAR'. The third track, 'Skinny Skinny', has a slower, folkier sound that fits the heavy lyrics, and only really includes pure vocals and guitar production-wise which really enhances the meaning of the song.
'Greyhound' comes next, with an insane instrumental break and killer vocals — it's safe to say that it's one of our favorites off the record. Soon, the tone slows as we hit the interlude, 'Matter of Time'. This soft orchestral track has a slower feel with honest and raw lyrics that really hit listeners' hearts. The orchestral vibe continues in 'Sunshine' as the album shifts to a much happier and lighter mood with this sunny ray of a song.
The tone shifts back towards a heavier rock mood as 'The Sweetness' is introduced, with its banging array of instruments including heavy electric guitar and drums. The rock essence continues in 'I'm to Blame' but this time with a more upbeat guitar-heavy track with hints of drums that are indescribable. 'Drive' is a sweet alternative-indie song that never fails to put us in a happy place; with its chill tone and sincere lyrics, it is definitely a favorite. And finally, the album wraps up with an amazing psychedelic track, 'Perfect Lie'.
Superbloom is a raw, real, and remarkable album. From its 90's alternative-rock sound to heartfelt and powerful lyrics, this album is sure to be an important one to listeners everywhere. Thank you, Ashton.