With two shows in Los Angeles, the US leg of Louis Tomlinson's sold-out first ever solo world tour just ended and confirmed what his Louies had always known: he was born to perform.
Despite what Tomlinson himself used to think after One Direction "went on hiatus" in 2016, the talented singer proved – to himself first and foremost – that he's more than enough on his own.
His heartfelt amazing lyrics and his unique angelic voice are the reason why thousands and thousands of people bought tickets and showed up to every single sold-out show, every single person was there for him and him only and it's time for him to start realizing he deserves nothing less.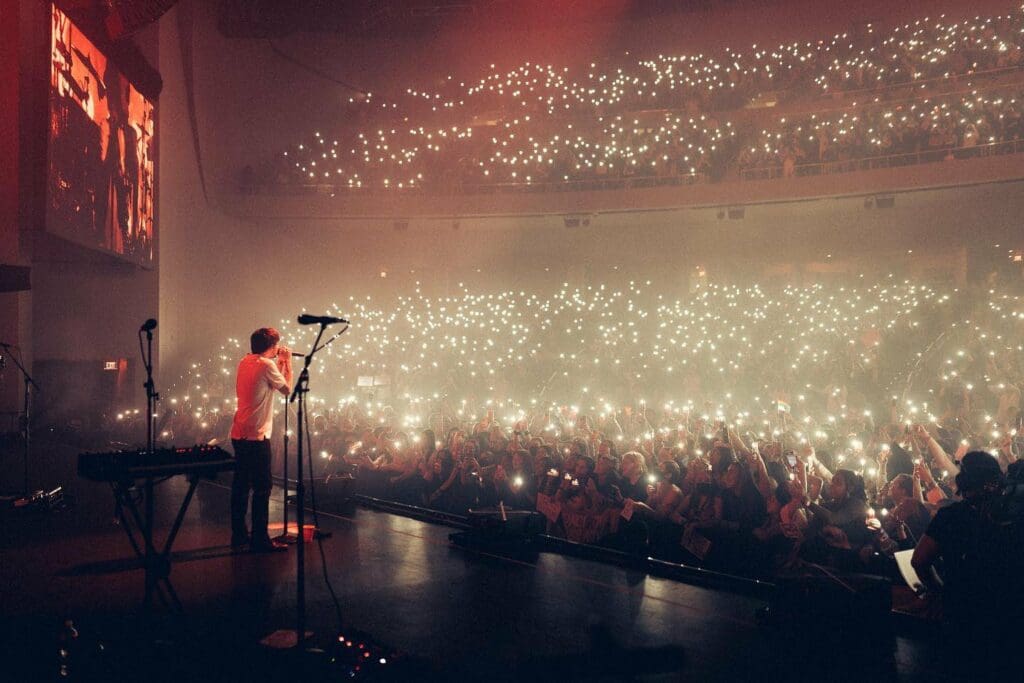 Image source
Starting with 'We Made It' – because yes, we finally made it after having to postpone this moment for two years – the setlist included all the songs from Tommo's awesome debut album Walls (except for 'Perfect Now' R.I.P.), his own version of the first single he ever released as a solo artist 'Just Hold On' (feat Steve Aoki), few 1D songs ('Through the Dark' joining the regulars 'Drag Me Down' and 'Little Black Dress' even though he didn't even remember the lyrics and had to read them from fans' phones 💀💀💀), a couple of other covers and his 'Copy Of A Copy Of A Copy' (that he hasn't released yet because he loves to torture us).
The crowd screaming "you were my because" at him during 'Walls' has definitely become a Louis&Louies thing so much that he's messed up those lyrics so many times just to hear it more often than he was supposed to.
His fans have always been his priority and he took care of them as much as he could, stopping more than one show to make sure someone got the help they needed and going back to perform only when they were okay, making water and drinks available so fans queuing for hours – or days – could stay hydrated.
He stopped to greet fans from the tour bus after every single concert, no matter how cold and late it was or how tired he was. He's never forgotten to thank his crew, his band members and his support act, Sun Room, that are apparently coming back to open his Latin America shows as well!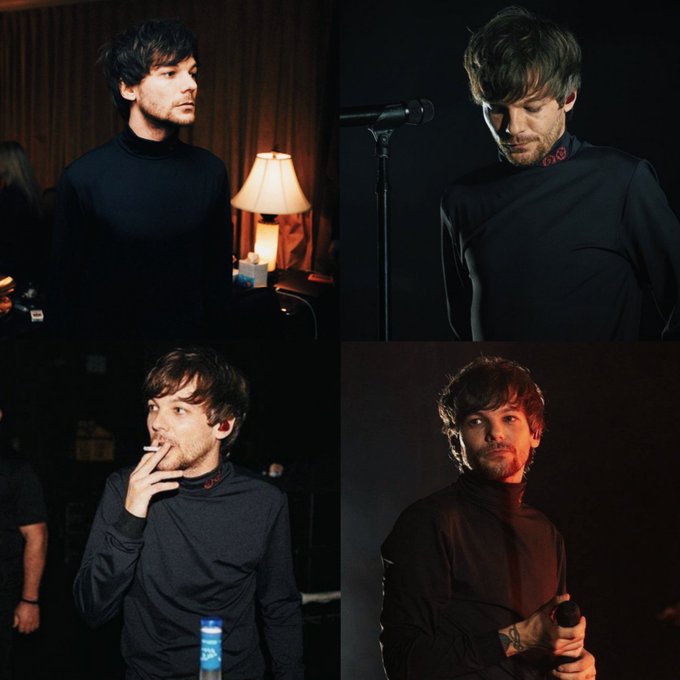 He's created a safe space for his stans but also an amazing environment and bond with everyone involved in this tour: every single person working with or for him loves Louis so much and always has only beautiful words to spend about him.
I mean, he has them all so wrapped around his finger that they literally made and paid off bets on stage in Portland, where they also showed off the matching tattoos they all got about this experience. I'm not crying, you are.
https://twitter.com/TeamLouisNews/status/1503456243989495809
After waiting for so long Louis looked so happy and excited to be finally back on stage, his vocals were always on point – some note changes weren't even legally allowed I'm telling you. He got more confident show after show, interacting more and more with the crowd, and owning the stage a bit more performance after performance.
And that's also a result to all the love he's felt every night from his Louies he never misses the chance to compliment and thank whenever he can because he needs his fans just like they need him.
"… that make me feel this fucking confident, this fucking protected in this environment" – louis tomlinson#LTWTPhiladelphia pic.twitter.com/Sw2slab0nM

— louis speaking (@louispeaks_) March 17, 2022
Louis' gratitude goes beyond the mere appreciation of everything his loyal fanbase does for him, he literally said they make him feel not just supported but confident and protected and I think that's one of the most beautiful things anyone could tell you.
"I've come onto this stage with a bit of a dry throat", he said in Houston, "but then I've come on, and I've listened to that lyric in 'Fearless' "I can get it wrong in front of all these people" and I f#cking can because I F#CKING FEEL YOUR SUPPORT!" ❤️❤️❤️
https://twitter.com/louispeaks_/status/1489656849712713728
In a couple days, the European leg is gonna kick off, I still can't believe it's happening but I can't wait anymore!
The first leg of this tour has been absolutely incredible! Thank you for all your support. After years of speculation and wondering it surpassed all my expectations. Roll on Europe!

— Louis Tomlinson (@Louis_Tomlinson) March 15, 2022
Meanwhile, what's THE moment from the US leg you'll never get over and why is it this?
https://twitter.com/louispeaks_/status/1490208711415316481
Featured image source