Maybe you already saw the question popping up on your Instagram Stories the last few days. A sticker with the question: "Which 6 albums changed your life?". We all know that music is a part of our lives and that it can change everything. But indeed, it can even change our lives. Each member in the United by Pop team picked one album that changed our lives and these are our picks:
Verity's pick: Days Are Gone by Haim
Not only are Haim one of my favourite bands on the planet, they also pushed me out of my comfort zone and allowed me to see new things. I would have never met my best friend if they weren't playing 3000 miles away at a festival and flown there! I have such good memories every single time I hear a song from this album, it never fails to put a smile on my face.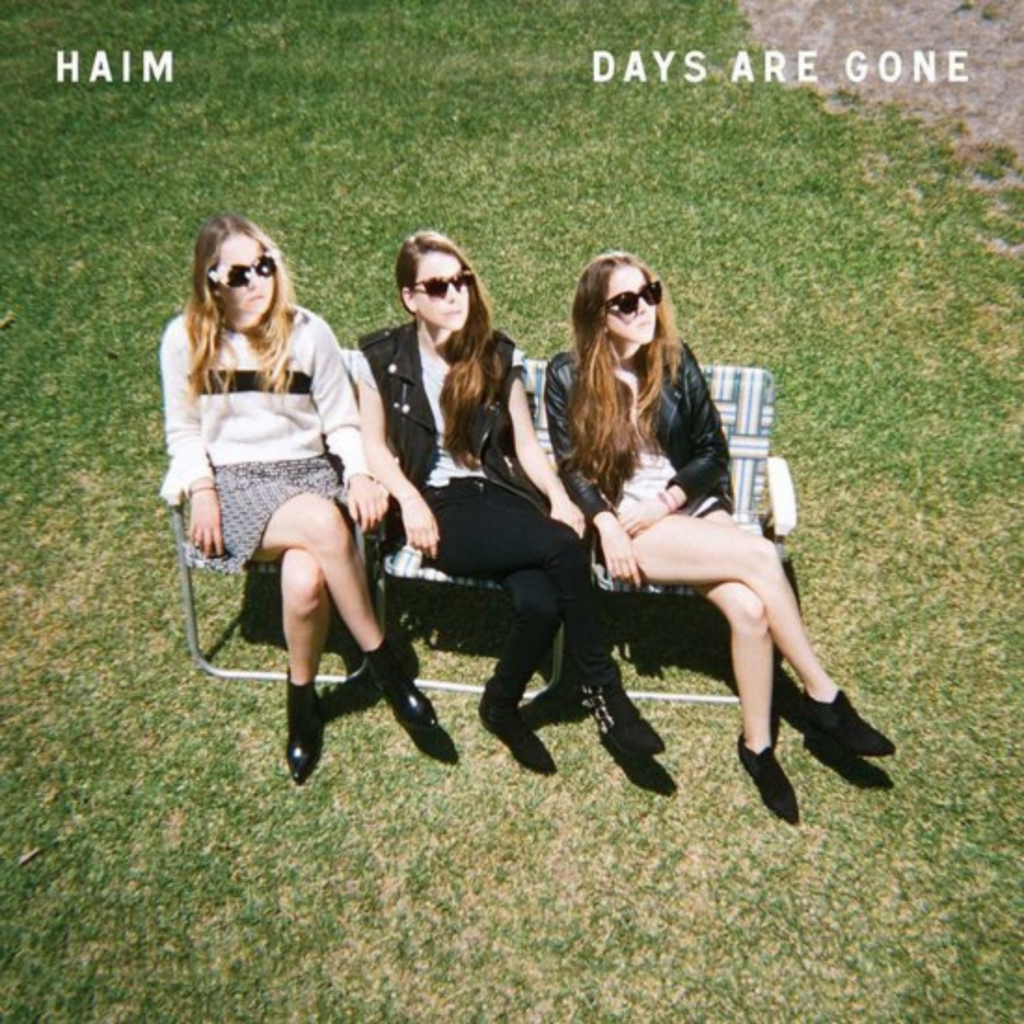 Jackie's pick: From Under the Cork Tree by Fall Out Boy
Even though my ridiculous "THNKS FR TH MMRS" tattoo is from Fall Out Boy's Infinity On High record, From Under the Cork Tree is truly their most influential record to me. A band's second studio album is usually its most challenging, especially trying to follow up on a successful debut (hence "Sophomore Slump or Comeback of the Year"). This particular one came out when I was 14 — the "sort of magic age for the development of musical tastes," as professor of psychology and the director of the Laboratory for Music Perception, Cognition and Expertise at McGill University, Daniel J. Levitin, told the New York Times. It also led me to discover Panic at the Disco and their first album, A Fever You Can't Sweat Out, that same year. These huge pop-rock-emo records helped me start forming the foundation of my love for music, as Levitin described, and that's the definition of life-changing. They became my teenage identity; I still remember my best friend at the time playing "Dance, Dance" for my 15th birthday.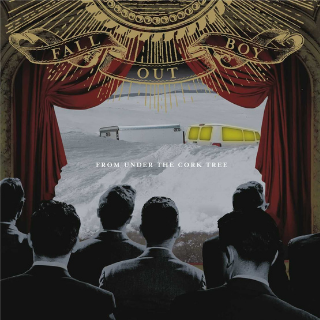 Stephanie's pick: Love Yourself: Answer by BTS
When I became an ARMY in 2020, I turned to the songs on this album for comfort. The messages behind each song made my days lighter and gave me strength to keep going even on my hardest days. This album taught me how to be a little bit kinder to myself too. I found it when I needed it the most and it's one of my favorites of all times.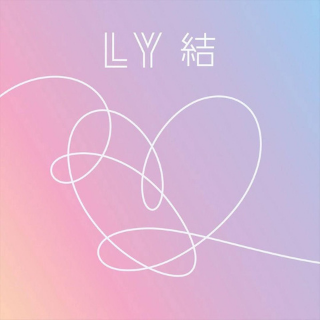 Samantha's pick: Mylo Xyloto by Coldplay
This album was released 11 years ago but still holds a special place in my heart. This album dropped when I was a freshman in high school but it wouldn't be until my sophomore year that it would become the source of music I would constantly turn to. I credit this album in helping me – literally, saving me – from one of the most darkest moments of my life and whenever I hear it, I'm reminded that everything will be okay.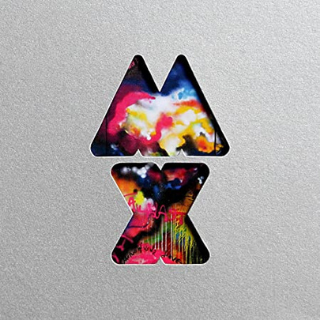 Floor's pick: Up All Night by One Direction
This is going to sound really sad, but this album was released during a period of my life were I literally had no friends. My friend group decided I was not cool enough to hang out with anymore, and I was lonely. Then, one day, a classmate of mine showed me a picture of Niall and asked if I thought he was cute. The obvious answer was yes, and I scoured the internet to find information about this boyband. They only song they had was "What Makes You Beautiful", and I instantly fell in love with it. I refreshed their YouTube page every day waiting for the music video, as only the lyric video was out during that time. I listened to them religiously on YouTube. There is a hell of a lot more to this story, that had the butterfly effect on me, resulting into me moving abroad to London to study music journalism. I would have never made the friends, memories, and life experiences I have right now if it weren't for them. The One Direction fandom truly saved my life during my darkest moments. My teens weren't always the best time for me, with bullying, coping with mental health issues, and lots of other things, but one thing was consistent. The happiness this band brought me. The community that this band gave me. I am forever grateful for seeing that picture of Niall and putting on "What Makes You Beautiful" on repeat. They have made me the person I am today, and I would be nowhere without them.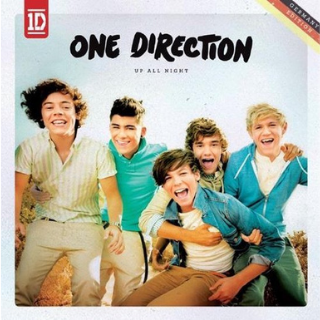 Georgia's pick: Cherry Blossom by The Vamps
I've been a fan of The Vamps since they released their first single almost ten years ago so every time they release something new, my heart is full. I have to say that all of their albums changed my life in some ways but this one came in the middle of the pandemic – I'd say at a time when I probably needed new The Vamps music most. It completely uplifted my spirits and I constantly had it on repeat (I still do), and it even went to number one! The 'Cherry Blossom' tour also changed me in so many ways – brought me closer to my fan friends, gave me more independence and confidence to travel on my own… It was just amazing and I made so many memories that I'll never forget! I'll be forever thankful for The Vamps, and especially to this incredible album.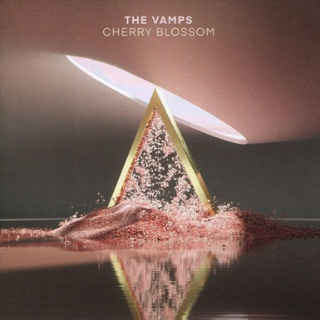 Iris's pick: Sweetener by Ariana Grande
The lead single, "No Tears Left to Cry" from Ariana's fourth album studio Sweetener was already one of my favorite singles ever, so my expectations for this album were already extremely high for this album even though I was already a huge Ariana fan since 2012. But little did I know that this album would change my life. I can remember that I was sitting in my hotel room in London listening to it for the first time. Ariana basically wrote everything she went through the last few years in her songs, and all though I didn't had the same experience as her, I felt what she was saying. This album really helped me through a hard period of my life, when I was dealing a lot with my anxiety, this album always helped me to relax a bit when I was totally losing it, and honestly it was the only thing what helped me to keep me calm. Now I can deal a lot better with my anxiety, but this album stays in my mind forever for what I went through. In 2019 I decided to tattoo the word 'breathin' on my wrist, the third single of this album, to honor it forever.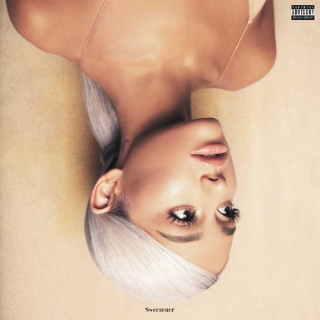 Nina's pick: Unbroken by Demi Lovato
I had just turned thirteen when Unbroken came out over a decade ago in 2011. Looking back, I think I can pinpoint it as the official moment I became a 'stan' of any artist for the first time. I was so instantly obsessed, I went straight online and ordered myself a bright pink Lovatic wristband to wear with pride. When I listen to the album today, my brain is instantly flooded with memories of staying up all night to feverishly watch laggy livestreams of Demi's concerts and award show appearances from that era. It was also the first time I had heard a pop star (or anyone, for that matter) speak openly about their mental health, which I know made a difference to so many people's lives.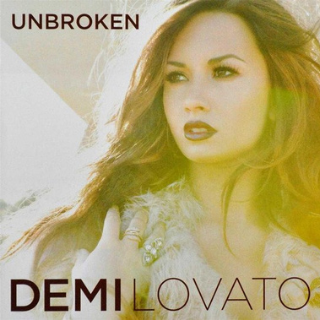 Chelsea's pick: Melodrama by Lorde
Melodrama came out right after my first year of college, and I found that no matter which stage of my life I listen to it, I can always find a way to relate to it. I have good memories being in the car with my best friends, and blasting it while driving alongside the beach in the summer. Somehow, it's also like a time capsule of how I was feeling when I was 18 and 19: isolated, emotional, sometimes insecure. Lorde's other albums, Pure Heroine and Solar Power, also have that effect on me, but Melodrama is particularly special because it was right before I figured out some important parts of my life. It reminds me of my own strength, and I'm grateful that I can listen to it whenever I need it.
Emma's pick: + by Ed Sheeran
Ed Sheeran was the first musician I ever saw live. When this particular album came out, I just remember listening to it on repeat and desperately wanting to learn how to play the guitar. This album also came out during a transitional time in my life and listening to this album always took me to my happy place; I could just sit back, take a deep breath and let the lyrics transport me somewhere else. "The A Team" still makes me emotional whenever I listen to it.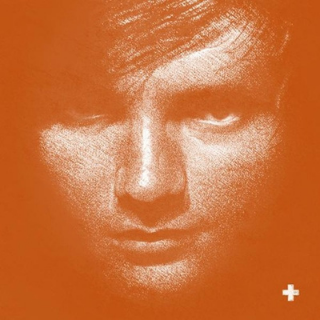 Anna's pick: Merriweather Post Pavilion by Animal Collective
Merriweather Post Pavilion by Animal Collective opened up a whole new world for me; it changed everything. I was in middle school when I first heard Animal Collective; they were so different from anything I was used to. At that time in my life, I was afraid to go against anything popular in fear I would be judged or made fun of; that age is full of confusing moments of self-discovery while still trying to fit in, at least for me. Hearing this album gave me a vivid and visceral reaction; it was bright and funky, moody and experimental, unique and exciting. No song on the album carries the same mood or sound; I loved how they played around with instruments and made each song a completely different experience from the last. From there, I went on and delved into more of their discography and felt so euphoric and confident. Because of this album and Animal Collective as a whole, I was able to feel secure and comfortable enough to feel good about being "different" and figuring out for myself what brings me joy. I turn to this album for comfort, and I am met with the same feelings I had all those years ago when I first heard it.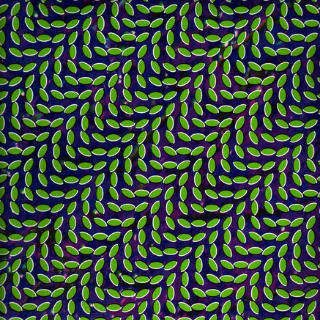 Sara's pick: Room on Fire by The Strokes
I still remember the day Room on Fire was gifted to me as a birthday present. I carefully opened it, read through the booklet, took my portable CD player, pressed play, and isolated myself from everyone and everything in the room. It was 2005 and it's labelled "my worst year ever" so saying that I found this album when I needed it the most is an understatement. Its sound always grounds me and the lyrics – which I always find magical and there is some poetic beauty in them – helped me understand some of the feelings I felt then and also the reasoning behind some things in life. In some ways, this album also helped me get closer to my father because in 2006 we went together to see The Strokes live – kind of begged him to come with me – he loved it and in 2011 we went to see them again! He still asks me when they are going on tour and if I plan to go…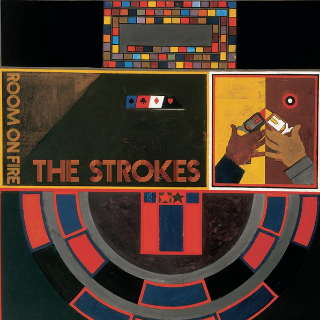 So now you know which albums changed our lives, do we want to know more about you! Which album did change YOUR life? Let us know in the comments!