Tomorrow is a huge day for PRETTYMUCH, as their EP Phases finally drops. Safe to say they've gotten us plenty excited for it by releasing their latest single, 'Gone 2 Long', which just happens to be the first song the band has written and produced themselves.
Brandon Arreaga tweeted, "U DONT KNOW HONORED I AM TO SAY THIS IS THE FIRST EVER SONG WRITTEN AND PRODUCED FULLY BY US IN OUR GARAGE," followed by Austin Porter, who said, "yall are amazing for how much you guys stay consistently listening too [sic] all the songs we drop and gone 2 long is no exception love you guys and thank you so much."
'Gone 2 Long' will join 'Phases', 'Eyes Off You', 'Temporary Heart', '4U', and 'One Shot' on the Phases EP.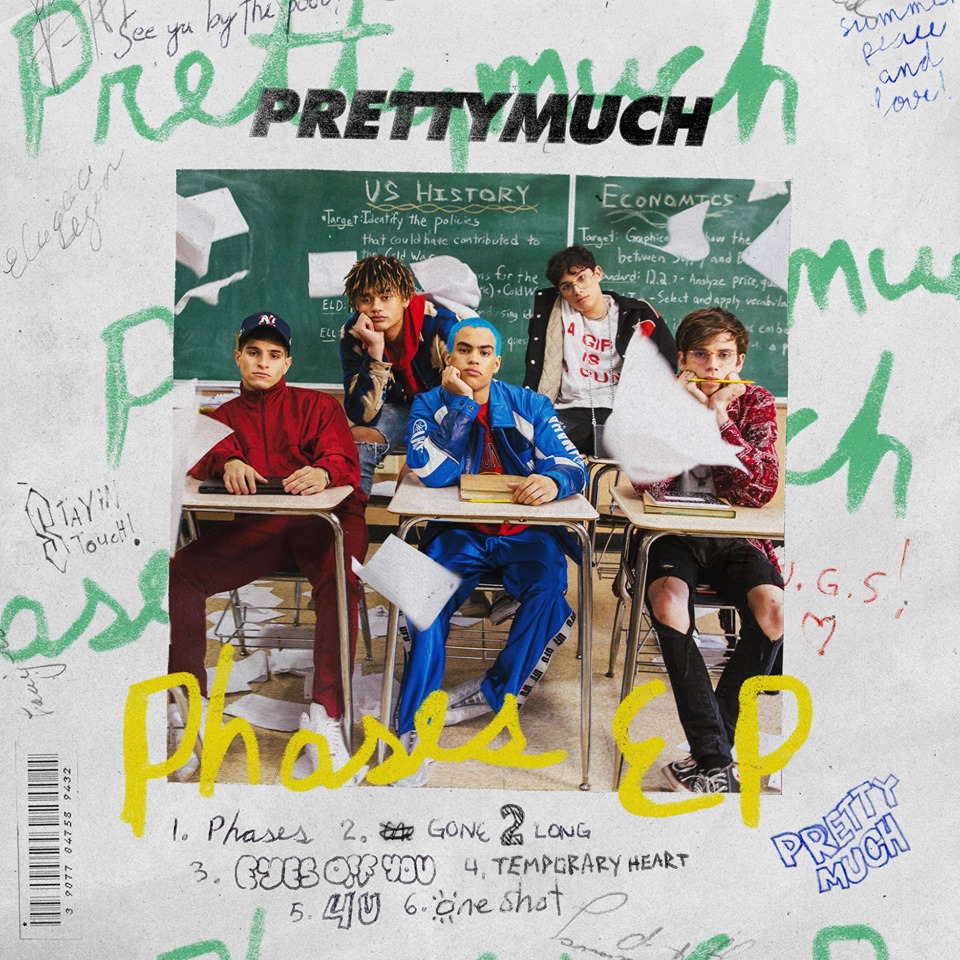 The band, which hails from North America, is also performing its first live show in the UK on June 10th at Bush Hall. A real tribute to how much they love their fans across the pond, tickets to the show are free! You can enter to win a pair here.
Add 'Gone 2 Long' to every single one of your playlists now before the Phases EP drops tomorrow,  May 24th.