Sarah Crossan discusses the themes within Toffee and living by the sea
This post is sponsored by Bloomsbury. 
Sarah Crossan's 'Toffee' centres around Allison who has run away from home and finds herself with nowhere to live. She hides in a shed of what she thinks is an abandoned house… but the house isn't empty. An elderly woman named Marla, with dementia lives there and mistakes Allison for her old friend Toffee.
Follow both Allison and Marla as they learn to love each other as well as themselves in this beautiful story. We sat down with the author, Sarah Crossan, to ask her about her writing process and what we need to do to write our own successful YA story.
'Toffee' follows Allison and Marla – two females in totally different stages of their life. Where did you get the inspiration from for the story?
The story came from Toffee's name really. I wanted to write a book about a girl called Toffee and I wondered what she might be like and I realised she would be sweet, hard, the ability to break teeth. And I wanted my book to be about women – how we can save one another, how tough we can be despite the odds and from that Marla was born.
Unlike other YA novels, 'Toffee' is written in verse, which you're known for. Did you know from a young age that you had a talent for writing poems and how did you develop it?
Oh goodness no! Poetry felt so hard at school, and boring! It was only later, mainly at university, when I began to love poetry and see how it could be for me and about me. I really hope that young people reading my novels find them accessible.
https://www.instagram.com/p/BxiWJgmHWEM/
We went through so many different emotions reading 'Toffee' and it covers a variety of topics from domestic abuse, to dementia and finding yourself as a person. Was it difficult to ensure those topics were written about in a sensitive yet realistic manner?
I always do more research than I use and I think that's vital. I read whatever is available and watch all the documentaries that I can. An essential research book for this novel was 'Someone I Used To Know' by Wendy Mitchell which is a memoir from the perspective of a woman living with dementia.
One of our favourite moments in the book is when Marla and Allison (Toffee) are dancing together to Beyoncé, it was so uplifting to see how close they'd bonded. Is there a certain memory with your grandmother or an older figure in your life that will stick with you in the same way?
My grandmothers were always so full of energy and spirit, and I wanted to capture some of this lust for life in Marla. But Marla is an invented character.
Allison (Toffee) is a really bright young woman who begins to earn money from doing other people's homework – how were you at school? Were there any subjects where you'd pay Allison (Toffee) to do your homework?
I loved school actually. I didn't find it hard or socially difficult. My favourite subjects were art and religious studies probably. English a bit later on. I wish I liked science at school but I couldn't connect to it at all so all things chemistry, biology and physics related could be completed by Toffee. Ideally, she'd be able to attend PE for me too but I doubt that would work!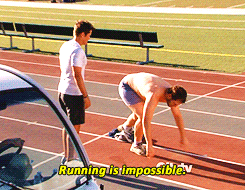 You've lived in Dublin, London, New York and now Hertfordshire. If you could live anywhere else in the world that you haven't already, where would you move to?
I'm pretty keen on Brighton as I love the sea. Cornwall would be ideal, and that's where I set the novel, but it's too far away from my family. So a seaside.
Allison is called Toffee throughout the novel, and she quite likes the idea of being 'sweet and hard, a girl with a name for people to chew on. A girl who could break teeth' what sweet do you think best describes yourself and Marla?
Me? Oh, I don't know. I'm probably sweet on the outside but bitter in the middle! Are lemon sherbets like that? Marla is very similar to Toffee but she'd be slightly softer – maybe fudge.
What one book could you read over and over again and not get bored?
I have to read picture books again and again with my daughter. 'Paper Dolls' by Julia Donaldson and Rebecca Cobb is probably my favourite. And I think you should read it whatever your age.
Lastly, what advice would you give to people looking to write their own YA novels?
Read read read read read read read read read! It's the key to finding your own voice and your own stories. And then write write write write write write write write! Don't be afraid of making mistakes and having fun!
Sarah Crossan's 'Toffee' is available to buy now, here.
Featured image source