Following his latest single 'pillowTHOUGHTS', Denis Coleman has delighted by fans by releasing a music video to accompany the pop song. The music video was directed by Sam Leviton for the rising pop sensation.
'pillowTHOUGHTS' was released at the end of August and has been supported by several popular sites, such as Wonderland. This is Denis' fourth single release of the year, following on from hits 'Tangerine', 'Wrong Reasons', and 'Tangerine (Billen Ted Remix)'. You can watch the music video above.
Denis explains the meaning behind the visuals in the 'pillowTHOUGHTS' music video saying: "It follows the rise and fall of a tragic relationship, culminating in the protagonist's frantic, futile search for meaning and the love he once had after he realises too late that he wasn't ready for the end. I shot this video just a few miles away from where I grew up – the salty shores of Long Island – and filming the video at the end of the summer imbued the video with a sombrely bittersweet tension that only made the action more genuine."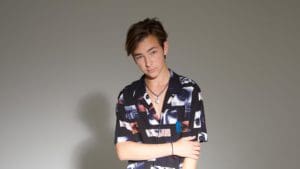 If you want to catch Denis at a live show sometime soon then he will be supporting HRVY on his UK tour in October. Then he will be headlining his own tour alongside The 202 and Here At Last which will kick off in November, you can get tickets here.