Just keep breathin' Arianators. Last Wednesday, Ariana Grande dropped a small teaser on her social media about a "34+35" remix. Fans went crazy, and the snippet revealed that the remix would feature two women. Everyone started to speculate and different names went around. But it quickly became clear that it was a collaboration with Doja Cat and Megan Thee Stallion. What did we do to deserve this?!
The song starts with Ariana, followed by Doja Cat rapping — a part everyone's talking about. In Doja's verse, you can hear her rap, "I want that 69 without Tekashi," which is her throwing some shade towards the rapper 6ix9ine. Megan Thee Stallion's verse comes later in the song, which she absolutely slays.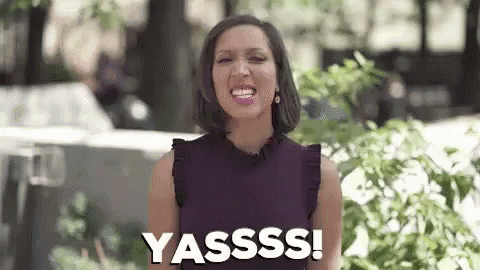 2021 is looking good for these three queens. There are rumours going around that Ariana will release some new music later this year, and people are even speculating about a collaboration with BTS. Doja Cat teased on Twitter last week that she only follows 10 people (including Ariana, Megan and The Weeknd) on there for a reason.
Following them for a reeeeaaaaasssoooonnn 😉 Guess why.

— 34+35ja Cat (@DojaCat) January 5, 2021
Anyhow, fans will enjoy this remix for now. It's definitely a new song you will have on repeat!