The wait is finally over: on 11th November 2022, Louis Tomlinson released his highly anticipated second album Faith In The Future and gave us a reason not to lose ours.
#FaithInTheFuture is finally out! This album means everything to me, massive thank you to everyone involved and obviously a massive thank you to you the fans! Can't wait to tour these songs!! https://t.co/xS3dq4b2xv pic.twitter.com/ogFnQ8rx2H

— Louis Tomlinson (@Louis_Tomlinson) November 11, 2022
Almost three years have passed since he dropped his debut album Walls and, even though we will always be grateful for that record and for EVERYTHING it has meant to Louis, his fans and his career in general, it's crystal clear that with Faith In The Future there was a huge shift from it.
Tomlinson himself has said that this album defines him better as a solo artist: he's finally taking risks by making music he loves and would like to listen to hadn't he made it, finding a sound that perfectly suits him and showcases his unique voice, breaking boundaries sonically, experimenting way more without overthinking about consequences, realizing he can stay authentic and honest even if he dares not to play it safe from time to time.
And the result is simply amazing!
Whether you pick the standard edition with 14 songs, or the deluxe edition with 16 songs, or the Target exclusive edition containing bonus tracks 'Paradise' and a live version of 'Copy Of A Copy Of A Copy' in Lima, or the Digital Deluxe Bonus Edition containing 'High In California', an acoustic version of Face The Music and *tears up* a studio version of 'Change' there's one thing you can be sure about: IT. HAS. NO. SKIPS.
I've had it on repeat since it came out and I still am not able to pick a top 5 – let alone 3 – because it keeps changing every time I listen to it!
No way the D-isc is that good! But I guess it is when it comes to Louis Tomlinson.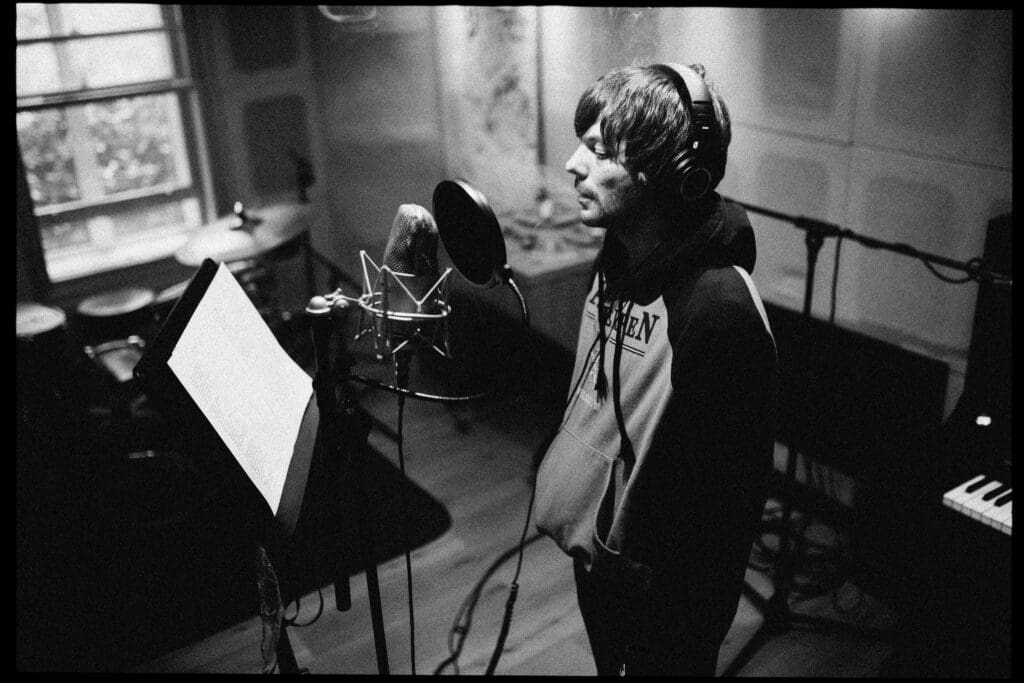 Louis has stated multiple times that Faith In The Future has "been built around the tour really and creating those great live moments" – that's why he's already announced tour dates for his second world tour next year – and you can feel it since the first notes of 'The Greatest', the best tour opener ever written. Of course, we don't know yet what the setlist is gonna be but he will have plenty of choice for sure to give his Louies an amazing experience: from the hot – so so SO hot – gritty 'Written All Over Your Face' to the anthemic lead single 'Bigger Than Me' to the punk-rock 'Out Of My System' and 'Face the Music' to the pop/rock 'Silver Tongues'; from the softer 'Lucky Again,' 'Saturdays,' and 'Angels Fly' to the more dance-inspired 'All This Time' and 'She is Beauty We Are World Class' passing through more emotional songs like 'Chicago' or 'That's The Way Love Goes'.
.@Shazam. Artist of the Week. pic.twitter.com/FJMTasLiRS

— LTHQ (@LTHQOfficial) November 15, 2022
"If I can pull off an album, like I think I have, that is something I would actually listen to, sits in line with the stuff that I love and has references all over it that I think say something about me, that's so much more fulfilling than having a fucking No. 1 record." Tomlinson declared. But, after debuting at No.1 on the Worldwide iTunes Album Chart, Faith In The Future is currently aiming for No. 1 debut in the UK albums chart; it would mark his first solo No.1 album and knowing how much this record means to him and how much a No.1 in the UK would mean for our favorite Donny boy…COME ON LOUIES, LET'S MAKE IT HAPPEN!
Can Louis Tomlinson (@Louis_Tomlinson) claim his first solo NUMBER 1 album on Friday? 👀#FaithInTheFuture leads the pack at the midweek mark, but can it hold on?

See how the Albums Chart is shaping up so far ➡️ https://t.co/bmaBaHlmgx#LouisTomlinson #Louis #SilverTongues pic.twitter.com/sJXmdy7UbR

— Official Charts (@officialcharts) November 15, 2022
"I just wanted to be braver with this record. I think there was times on the first album where I kind of dipped my toe into being brave and doing exactly what I wanted to do. But this time I just wanted to embrace what I love musically." Tomlinson commented.
And you can definitely tell how much more mature and in focus he sounds, how much he's grown both as a person and as an artist, how much more open-minded he's been while writing it, how much broader it is, how much more depth there's behind it, how much more confident he is in his music, in his vocals, in his lyrics, in his own personal taste, in his incredible talent he's finally starting to acknowledge after years of – absolutely unfairly – doubting it.
So, whether you've recently started to appreciate his music or you've been a fan of his for a longer time, you know how much this means especially to Louis and you cannot but be extremely proud of him.
"Alone, we're only
Just as good as the rest
Together, we're the greatest!"
As a wise man once said:
louis tomlinson saying who the fuck is gonna stop us? pic.twitter.com/fncKjpOBmA

— louis tomlinson reaction vids (@louistreactions) September 7, 2021